Are you a high school graduate choosing a college? Are you looking for a Master's program at some other university? Or maybe you are a caring parent who wants to help his kid to pick a college?
Two things are for sure, you keep abreast of technological developments, and you definitely have a thing for science.
Spoiler: no matter what college you choose, it won't be easy, but it is well worth the effort. Buckle up and start your preparation as early as you can to enhance your GPA: stay prepared for tests, turn in assignments on time, take care of creative written tasks, or buy an essay paper online if it's too much of drudgery for you. But right here, read on to discover a college of your dream that will motivate you to work harder.
#1 Carnegie Mellon University
From the very advent of this field of science, this university has taken up the best position in the area of artificial intelligence. For those who dream of making the world a better place with the help of AI, CMU will become the perfect starting point to achieve it, according to professor and researcher Tuomas Sandholm, who has published almost 500 papers and developed the first AI that managed to defeat the world's top poker players. He and a lot of other outstanding professors will share their knowledge with you within the CMU walls.
Why you should choose Carnegie Mellon:
Students closely cooperate with faculty, meaning they learn to take up real-world challenges along with experts in the AI field;
Carnegie Mellon graduates are very welcomed among giant corporations and organizations like Google, Amazon, Apple, NASA, etc.;
CMU is the first higher education institution that provides a separate undergraduate degree in AI.
#2 Stanford University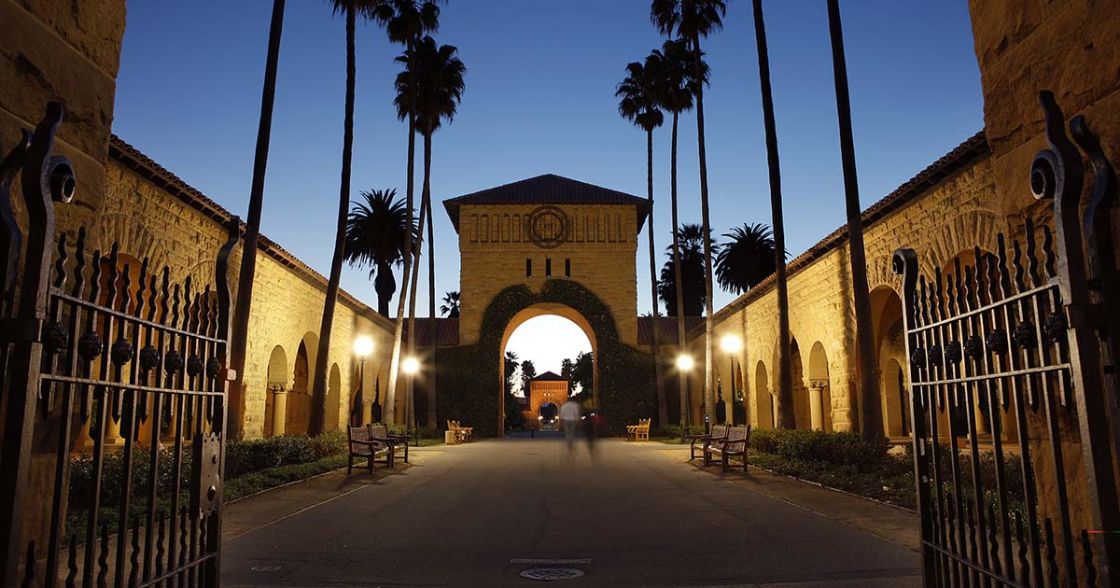 This university is among top education institutions as it provides both in-demand academic degrees and cutting-edge research programs in the field of artificial intelligence. By choosing the AI program there, you will immerse yourself into the world of machine learning, speech recognition, robotics, and a lot of other fascinating studies.
Why you should choose Stanford:
The university enables students to complete AI specialization remotely, which makes it more available for students across the world;
Postdoctoral students are welcomed to join Stanford Laboratory, which remains the heart of the theory, research, and practice for more than 50 years;
You will encounter a variety of summer programs, which include hands-on projects, industry field trips, lectures, and conferences;
Stanford University actively supports extracurricular activities, including sport clubs, art centers, and student organizations.
#3 University of Washington
Your dream to master one of the top professions in AI may become a reality by obtaining a degree with one of the best programs that UW offers. Allen School of Computer Science and Engineering welcomes students to join one of their Undergraduate, Master's, and Ph.D. programs. The School supports various interdisciplinary initiatives that display considerable influence and power of computing.
Why you should give preference to Washington University:
The university strives to maintain an inclusive environment and welcomes students and university staff of all backgrounds to allow talented people to unleash their potential;
This School is considered to be one of the top academic institutions for its best paper awards in computer science;
The reputable status of the university is partially conditioned by its successful alumni as more than 15 of them are holders of Engineering Diamond Awards;
Apart from the strong academic and research side, UW supports campus activities and has more than 800 clubs and organizations for extracurricular development. The variety of them includes clubs for swimming, tea-drinking, 3D printing, Afrikan dancing, and a lot more.
#4 Yale University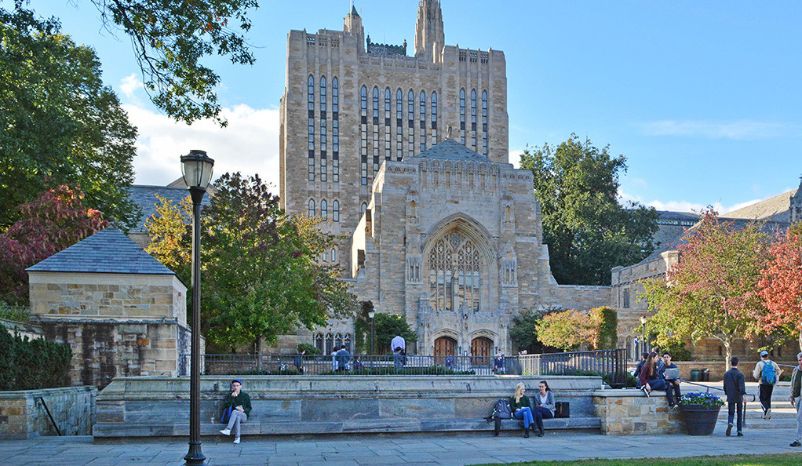 The member of the Ivy League augments the list of academic institutions to learn artificial intelligence. By choosing the Computer Science department, you become a part of a like-minded community that learns and works to turn progress into a world-changing tool. The specific feature of Yale is that it fosters cross-disciplinary cooperation and keeps contacts with other departments.
Why you should give preference to Yale:
The Computer Science department provides high-powered computing facilities for both various research efforts like robotics and easy access for other learning purposes;
The university frequently invites reputable researchers to perform their lectures and share up-to-date developments;
In demand diploma, in combination with a strong knowledge base, opens the doors of leading companies for Yale alumni.
#5 Oregon State University
Oregon State University offers one of the most customizable programs. A student who chooses the Computer Science Department there can also select specific topics that he would like to grasp. For example, you can easily study psychology along with technical subjects. The university has a strong research background and focuses attention on machine learning and language processing.
Why you should choose Oregon State:
In the past two years, the university received more than $55 million in research funding, which represents significant achievements of its students and academic staff, builds a great reputation, and creates a solid foundation for development;
Students with high academic performance have an opportunity to complete an internship in one of 70 partnering countries;
The same goes for financial support when students can benefit from various scholarships and paid internships.