Last Updated on May 20, 2023
Please note: We are not financial advisors, this is for educational use only. 
Stock trading is one of the most lucrative passive income-generating opportunities. Conservative estimates indicate that the world's stock market exchanges have a combined market cap of $89.5 trillion.

Stock trading is also a hassle-free way to earn extra bucks on the side. Unlike previously when traders had to physically monitor the market trends to determine the best time to buy or sell, we now have powerful trading bots that automate these processes. You simply need to subscribe to a trading bot of your choice, link your account with the software, and let it do the rest.

But despite stock trading being such a profitable venture, there are myriads of challenges to contend with. One such challenge is determining the best stocks to invest in.

Artificial intelligence (AI) has recently emerged as one of the most in-demand technologies. AI is pretty much everywhere, from transport & logistics to home automation, manufacturing, retail, etc.

Thanks to its pervasive nature, it's understandable why many investment experts recommend buying artificial intelligence stocks in 2023. And the good news is that there are dozens of AI stocks at your disposal.

This article looks at the 17 most profitable artificial intelligence stocks worth investing in.
1. Amazon
Ticker: $AMZN
Amazon is a global technology corporation that's a member of the Big Five tech giants, which also consists of Google, Apple, Meta, and Microsoft. Although the company is best known for its eponymous e-commerce retail platform (the largest in the world), it also offers a slew of other technological solutions. These include artificial intelligence products like Alexa.

Amazon's continued integration of artificial intelligence explains why its stocks are some of the best-performing in 2023. The company reported a net profit of $3.2 billion during the first quarter, with its shares leaping as much as 12% in the same period.

Another drawcard to investing in Amazon stocks is that these stocks have tremendous growth potential. Some research bodies indicate that the company's e-commerce, ad tech, and cloud computing markets may grow at about 14% annually from 2023 to 2030. That makes it especially suitable for long-haul stock traders.
2. Tesla
Ticker: $TSLA
Elon Musk may have attracted a considerable amount of bad press in the recent past due to his combative tweets. But it's reassuring to know that his controversial public image hasn't diminished the fortunes of his Tesla business. The automobile manufacturer and clean energy company remains the greatest seller of electric vehicles. Its Tesla Model Y has yet again beaten other electric vehicles to emerge as the best-selling electric car in the world.

Besides manufacturing electric vehicles, Tesla is also renowned for developing AI products. The company is currently working on a conceptual general-purpose humanoid robot called Tesla Bot (more commonly known as Optimus).

The main thing that sets Tesla stocks apart from other AI stocks is that its margins remain exciting despite the escalating price wars. For instance, the company generated $81.5 billion in total revenue in 2022 against an operating income of $13.7 billion. That translated to a margin of 16.8%. Its shares are currently up by 5.5%, trading at USD 170.06.
3. Apple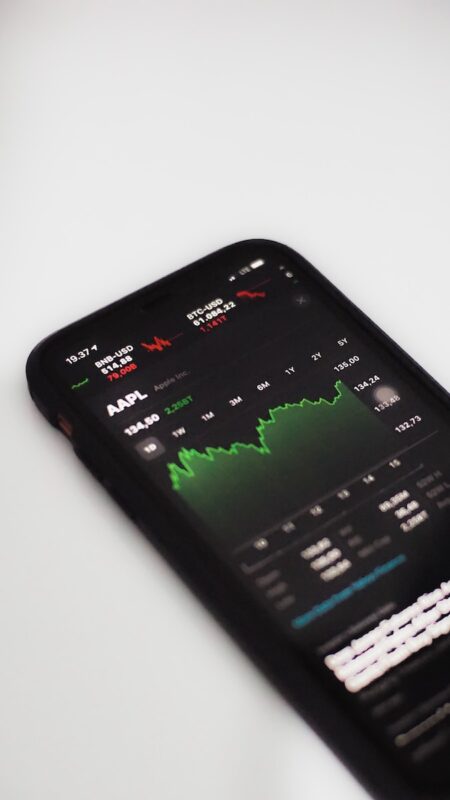 Ticker: $AAPL
Apple is well-known for its innovative products. The tech giant gave us iPhone, iPad, Mac, Apple TV, Apple Watch, and Airpods, among many other cutting-edge offerings. It currently boasts a market capitalization of USD 2.75 trillion after briefly surpassing $3 billion in January 2023 and becoming the first company to do so.

A significant percentage of Apple's market cap is attributed to its many AI products, including the likes of Siri and Apple HomePod. One of the reasons stock investors love the tech giant is its fantastic financial statements.

The company stands out for its ability to reinvent itself by producing high free cash flow. As such, it has been able to buy back its own stock valued at over $549 billion over the last decade. Thanks to these buybacks, Apple's investors have raked in huge earnings per share while the company's stocks have consistently displayed positive performance. Its shares currently trade at USD 173.57.
4. Microsoft
Ticker: $MSFT
Microsoft is the second-largest company in the world in terms of market capitalization. The company's market valuation currently stands at USD 2.31 trillion. But that feat wasn't achieved overnight. In fact, Microsoft was probably ranked among the worst tech corporations to invest in between 2007 and 2013.

One way that Microsoft managed to overcome various pitfalls and bounce back is its continued investments in artificial intelligence. One such investment is the long-term partnership the tech corporation signed with OpenAI as part of its elaborate efforts to embrace artificial intelligence. Most recently, Microsoft invested $10 billion in OpenAI after the latter released the much-hyped chatbot – ChatGPT.

A number of Microsoft's products are now AI-powered. Noteworthy mentions include the Bing search engine and Edge browser. And with the company's stocks trading at USD 310.65, representing an increase of 1.72%, there's truly more than enough reason to invest in this global tech corporation.
5. C3 AI
Ticker: $AI
Expert opinion appears divided on whether C3 AI stocks are worth investing in right now. But after careful analysis, it's evident that the arguments in favor of buying these stocks far outweigh the counterarguments.

The main reason C3 AI stocks might be worth checking out is that nearly all C3's products are AI-driven. The company provides a platform that supports the comprehensive development of data integration, model Ops, and model development solutions. It also supports application development capabilities for both small and large scale enterprise AI deployments. Simply put, C3 AI lets its clients enjoy a slew of artificial intelligence solutions while also giving them an opportunity to trade in its stocks.

And despite the conflicting reviews on C3 AI's stock performance, there appears to be one important consensus – that the company projects an upward revenue trajectory. As at May 5, 2023, C3 stocks were valued at USD 18.70. This represents a 4.35% increase from the last recorded figure.
6. Adobe
Ticker: $ADBE
Adobe develops software solutions for content creation & marketing, document management, data analytics, and publishing. The company is probably best known for its flagship product – Creative Cloud – which provides a suite of design applications sold via subscription packages. Among its noteworthy services include Photoshop for photo editing, Illustrator for designing vector graphics, InDesign for creating pages and layouts, and Dreamweaver for website design.

Adobe is one of the tech companies that has continuously embraced artificial intelligence. In 2022, the software developer announced that it had integrated its Experience Cloud product with AI and machine learning (ML) capabilities. This would empower its applications with predictive capabilities and help in driving sales.

Adobe's adoption of AI technology has reflected significantly on its share prices. As at May 5, 2023, the company's shares were valued at USD 348.40, a 3.74% increase.
7. Google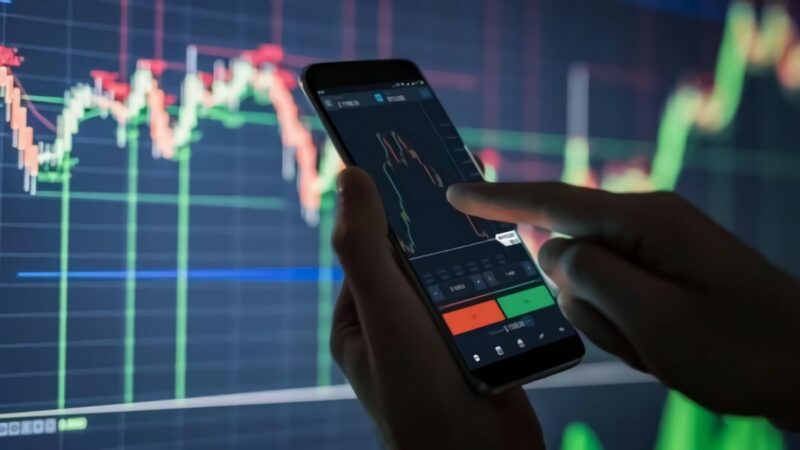 Ticker: $GOOG
Google controls 75% of the global internet search market and 85% of the mobile search market. That's enough to make its stocks some of the most lucrative to invest in.

As one of the world's top tech corporations and a proud member of the Big Five, Google's parent company Alphabet isn't about to be left out of the AI craze. The company developed a cloud computing platform that provides a broad spectrum of AI products. It also recently launched its proprietary chatbot named Bard to compete with OpenAI's ChatGPT.

Bard is currently undergoing testing in the US and UK. The chatbot may pale in comparison to ChatGPT right now. But considering Google's impressive brand appeal, experts believe that it may not take long before Bard matches up to ChatGPT when the software is finally released to the mass market. And when that happens, it's only expected that Google's stocks currently trading at USD 105.57 will experience an exponential leap.
8. Baidu
Ticker: $BIDU
Google may command the lion's share of the world's internet search market. But the Chinese tech company Baidu controls the largest search engine market share in China. Although Baidu controls a relatively small market segment geographically speaking, its dominance of the Chinese market isn't something to be scoffed at. That's especially considering that 73.1% of the Chinese 1.412 billion population has access to the Internet.

Baidu launched its much-awaited artificial intelligence chatbot called Ernie Bot in March 2023 as part of its efforts to level up the competition. The chatbot still doesn't stack up to ChatGPT. However, its release was a loud statement that the 'Chinese equivalent of Google' welcomes artificial intelligence as much as its competitors do.

Thanks to its understanding of the Chinese internet search market, Baidu has also positioned itself among the best stocks to invest in in 2023. The company's relatively high market capitalization of HKD 337.08 billion (USD 42.95 billion) and a general increase in share prices are reasons to purchase its stocks, which are valued at HKD 121.20 (USD 15.44) as at May 8, 2023.
9. Snowflake
Ticker: $SNOW
Snowflake is another cloud computing company poised to reap big from the increased demand for artificial intelligence computing infrastructures. Among its top products include data warehouse modernization, data analytics, data science, data exchange & engineering, etc.

Snowflake stocks have a relative strength rating (RSR) of 39/99. RSR measures a stock's performance against all other similar stocks over the last 12 months. Now, 39 out of a best-possible 99 amounts to a growth score of C, which may seem like a deplorable score for high-momentum traders. However, it's ideal for long-term investors.

In the interest of full disclosure, we must mention that Snowflake stocks closed at USD 154.17, representing a minimal decline of 0.71% by the close of regular trading hours on May 5, 2023. That's all the more reason to buy and hoard the company's stocks. As the cloud computing service provider continues to adopt AI, it won't be long before you start recouping returns on your investments.
10. NVIDIA
Ticker: $NVDA
NVIDIA has emerged as a global leader in providing artificial intelligence and machine learning hardware. The company's popular offerings include graphics chips for training and interface workloads. NVIDIA's graphics processing units are the unofficial standard in data centers around the world. These cards derive their performance from cutting-edge AI and machine learning technology.

NVIDIA attributes a substantial portion of its annual revenues to its AI-powered graphics chips. While these cards aren't necessarily used with AI-powered applications, the fact that they're themselves driven by artificial intelligence explains why many AI investors are considering investing in the company's stocks. The graphics cards manufacturer currently has a market capitalization of USD 708.40 billion. Its shares closed at USD 286.80 on May 5, 2023, a 4.06% increase from the last recorded figure.

Besides its graphics chips, NVIDIA also commands a share of the automotive industry. The company develops solutions (both hardware and software) that can power certain driver-assistance features while also supporting fully autonomous driving.
11. Meta
Ticker: $META
The last member of the Big Five tech giants on this list needs no introduction at all. This is the company that gave us Facebook, Instagram, Messenger, WhatsApp, and Meta Quest. Meta may be popular for its social media platforms. But the company has also been experimenting with numerous artificial intelligence technologies, particularly large language models (LLMs).

According to Chief Financial Officer (CFO) Susan Li, Meta is planning to spend $33 billion in artificial intelligence in 2023. This budget may go towards acquiring new AI ventures while also improving the company's own AI infrastructure. The tech firm reported revenue of $28.65 billion during the first quarter of 2023, up from $27.9, representing a 3% increase. Chief executive officer (CEO) Mark Zuckerberg was quick to heap praises on artificial intelligence as a major contributor to the Q1 revenue increase. Zuckerberg claimed that a massive chunk of the revenue came from AI-powered ad campaigns, clear proof that Meta is silently tapping into AI.

However, it's worth noting that although Meta boasts a market valuation of USD 596.55 billion, its shares dipped by a marginal 0.32% to USD 232.78 on May 5, 2023. That makes it another top recommendation for stock hoarders.
12. Micron Technology
Ticker: $MU
Micron Technology is a global leader in developing memory and storage solutions. The company prides itself on offering a broad range of storage technologies, such as DRAM, NAND, and NOR memory. Its innovative memory chips are widely deployed in various artificial intelligence fields, including data centers and self-driving cars.

Ironically, Micron Technology announced layoffs of 10% of its global workforce in December 2022. Some critics were quick to cast aspersions on the memory chip maker's financial viability. However, Micron Technology maintained that its profitability would remain unchanged throughout 2023. The implication is that share prices may not necessarily rise, but they certainly won't fall significantly during the same period.

This position was bolstered in April 2023 when multiple reports by Wall Street analysts rated MU stock a "Strong Buy." The company's shares currently trade at USD 61.23 with a market valuation of USD 67.01 billion.
13. IBM
Ticker: $IBM
IBM has been providing cloud-based services for decades. The company has also made commendable strides in artificial intelligence. One of its notable AI-driven products is IBM Watson, a data analytics processor that utilizes natural language processing (NLP).

The IBM Watson software performs deep analytics on massive data repositories to answer questions as accurately as possible and in a fraction of a second. Using the application, data scientists or developers can create and manage AI models, as well as automate their workflows on IBM Cloud Pak® for Data.

In addition to its proprietary Watson products, IBM has also made notable AI acquisitions over the years. Examples include Turbonomic, Databand.ai, and Instana. IBM enjoys a market capitalization of USD 112.28 billion. The company's shares closed at USD 123.65 on May 5, 2023.
14. Oracle
Ticker: $ORCL
Staying with cloud computing service providers, there's Oracle which also commands a considerable cloud market segment.

Oracle's suite of cloud computing infrastructure includes the AI-driven Oracle Cloud Infrastructure. This service offers a flexible data platform that allows users to develop Big Data applications at a large scale. Since it supports the deployment of multiple cloud computing resources simultaneously, Oracle's Cloud Infrastructure is a perfect fit for developers who're keen on optimizing their productivity.

And if you're considering buying Oracle stocks right now, we'd highly recommend that you go for it. The company's stock has held buy signals for short- and long-term moving averages, suggesting a bullish outlook. Multiple predictions suggest that Oracle may register about 8% and 16% in revenue and net profits per annum, respectively over the next few years. The company's market cap currently stands at USD 261.80 billion, with shares trading at USD 96.97 as at May 5.
15. Palantir Technologies
Ticker: $PLTR
Palantir Technologies is a reputable software company best known for developing data mining platforms. The firm provides a full gamut of applications aimed at facilitating human-assisted and AI-driven data analysis. These include Palantir Gotham, Palantir Foundry, and Palantir Apollo.

Each of these products serves specific clients.

For instance, Gotham primarily targets government platforms, where it attempts to uncover patterns in disparate data. This can be instrumental in signaling law enforcement or intelligence agencies to respond promptly to security threats. According to unconfirmed reports, the CIA relied heavily on Gotham in capturing Osama bin Laden in 2011. Palantir Foundry, on the other hand, is designed to help enterprises streamline processes and make quick but informed decisions.

Palantir's market capitalization is $15.69 billion. The company's shares currently stagger around 7.40.
16. Schrödinger
Ticker: $SDGR
Schrödinger is an industry leader in developing state-of-the-art chemical simulation software. Its products are designed primarily for use in pharmaceutical and biotechnology sectors. However, they can also be applied in academic institutions and other manufacturing fields.

Schrödinger conducts its simulations on the cloud using machine learning to accelerate the invention of new medicines and materials. The company's shares may have lost up to 76% of their value since the height of the COVID-19 pandemic. But if recent predictions are anything to go by, the future looks strikingly bullish for this innovator. Notable entities like Citi, Nimbus Therapeutics, BMO Capital, and Bill Gates have all bet on Schrödinger's shares to rise in the near future.

As at the close of business on May 5, 2023, Schrödinger's shares were trading at $27.67. That was an 8.13% decrease from the last reported figure. But with a market cap of $1.98 billion and votes of confidence from numerous AI stocks experts, now may be the most opportune time to buy Schrödinger's stocks.
17. Lemonade
Ticker: $LMND
Lemonade has transformed the insurance industry tremendously since its establishment in 2015. The company offers a variety of insurance products, including renters' insurance, homeowners' insurance, pet insurance, auto insurance, and term insurance.

But the actual reason Lemonade featured on this list is its application of artificial intelligence to provide bespoke customer service and data analytics. AI has enabled Lemonade to automate most of its processes. Customers can interact with the company around the clock using its two chatbots – AI Jim and AI Maya. Each bot is AI-powered to respond to client queries in near-human accuracy. This guarantees fast service delivery and an overall positive experience among its clients.

Lemonade may not feature among America's most successful insurance firms. However, the company's market cap of $1.02 billion and upbeat share prices certainly make it worth investing in.
Summary
Trading in AI stocks can prove to be a double win for many investors. That's because you get to choose from a plethora of well-performing stocks while also using certain AI software to automate the entire trading process.