Artificial intelligence (AI) writing software have been around for a considerably short duration. But they're already revolutionizing the content creation and digital marketing industries.

The earliest iterations of AI writing assistants consisted of tools that operated essentially as spellcheckers. Over the years, however, these software have been upgraded into full-scale content writers. Many AI writing programs today can create a piece of content from scratch provided that you populate it with proper keywords.

However, there's usually the little challenge of finding the right product for you. And that's where we come in. We've gone ahead and researched the 13 most powerful AI writing assistants that every content creator and digital marketer should know about.

Read on and be inspired!
How Do AI Writing Tools Work?
AI writing software utilize various aspects of artificial intelligence, including machine learning and natural language processing (NLP), to predict the outcome of text based on the supplied keywords. Although the exact mode of operation may vary depending on the tool you opt for, these programs typically follow a similar general procedure.

You begin by inputting relevant keywords into the tool's dashboard. For instance, you can feed keywords like 'COVID-19' and 'economic impact' if you're looking to create an article on 'The Global Economic Impact of COVID-19.'

After supplying the AI writing assistant with a complete list of keywords, you click on an action that initiates the writing process. You should have your write-up ready in a few minutes.

Lastly, you can go through the article and give it some human touch. This includes, among other things, fixing the tone and eliminating biases.
13 Best AI Writing Software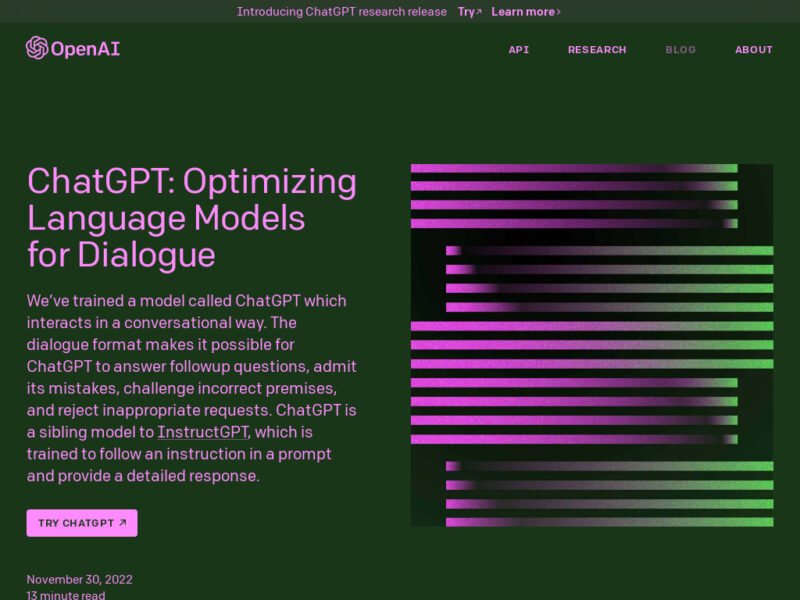 Pricing: Token-based

ChatGPT is a chatbot launched in November 2022 by OpenAI. Despite having been around for only a few months, this product has already garnered a tremendous amount of popularity. According to recent findings by many analytics companies, ChatGPT reached 100 million users in January. That makes it the fastest-growing internet service, much faster than TikTok.

The ChatGPT AI writing assistant can be effective in generating all manner of write-ups. These range from simple text messages to slogans, taglines, emails, lyrics, articles, and essays. The program relies on websites, textbooks, and articles to come up with 100% original and engaging write-ups.

In addition to helping write content for you, ChatGPT can also converse with you on certain topics. Besides, the program is skilled in STEM, which makes it able to write and debug code. It's also one of the few AI writing software that can solve basic math equations.
Pricing: Token-based

GPT-3 is another innovative offering by OpenAI. The program is older than ChatGPT, having been released in June 2020.

Besides being older, GPT-3 is also larger than ChatGPT. The software boasts 175 billion parameters compared to 20 billion parameters for ChatGPT. Therefore, GPT-3 is more reliable when you need to handle more complex and voluminous writing tasks.

To use GPT-3, you only need to prompt it with initial text. You can then sit back and let the tool produce a piece of content that's relevant to the prompt text and free of grammatical errors.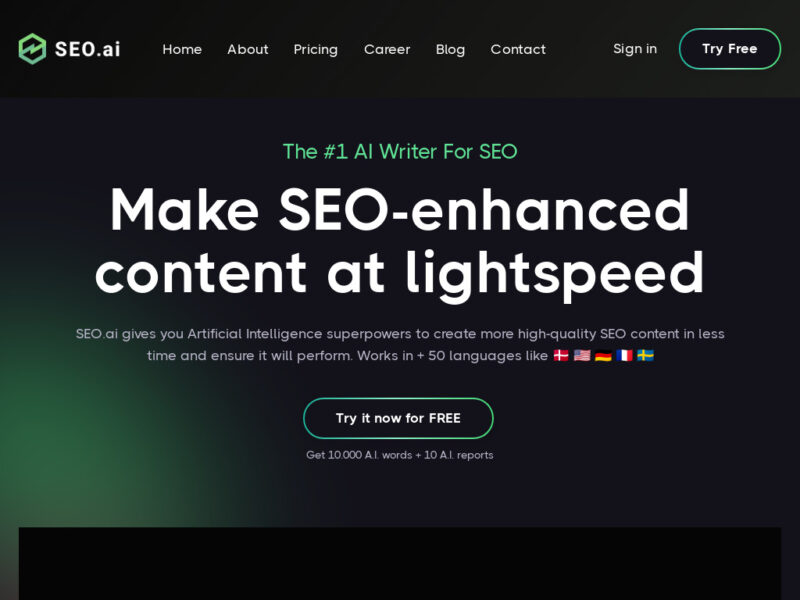 Pricing: $19 per 400 credits; a 7-day free trial available

SEO.ai, as the name implies, is an AI writing assistant designed with search engine optimization (SEO) in mind. It's one of the best writing software for digital marketers.

The tool relies on various aspects of artificial intelligence to create high-quality SEO content in as little as three minutes. It supports over 50 languages, making it a perfect choice for companies with clients spread across the world.

SEO.ai uses an in-depth keyword research tool to optimize your content for the relevant keywords as a way of increasing its rankings on search engine result pages (SERPs). The program also suggests SEO-relevant topics and headlines.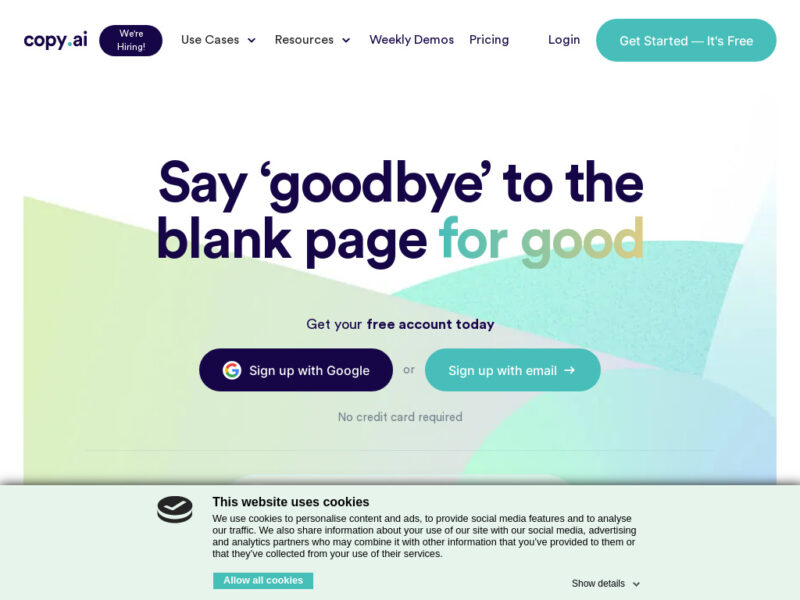 Pricing: Paid plans start from $36/month; a free plan also available

Copy.ai is a powerful NLP-based AI writing assistant that works in seconds. The tool is an excellent recommendation for optimizing your social media and email marketing campaigns.

Copy.ai has over 90 copywriting tools to experiment with. The program trawls the internet for the newest trends in content creation then uses these insights in creating high-quality, up-to-date pieces.

There's support for over 25 different languages so you can cater to the needs of your non-English-speaking audience. You also get a blog wizard tool to help you create compelling blogs.
Pricing: Paid plans start from $4.17/month; a free plan also available

QuillBot is an AI-powered writing software designed to churn out content in human-like natural language. The tool can be resourceful in generating in-depth articles on many topics, including some technical ones. And it doesn't stop there.

This software also comes with grammar, spelling, and punctuation checkers to fix those pesky errors. Besides, it makes multiple suggestions on what you can do to improve your writing further.

QuillBot comes in both free and premium plans. The cheapest of the premium bundles cost $4.17 per month.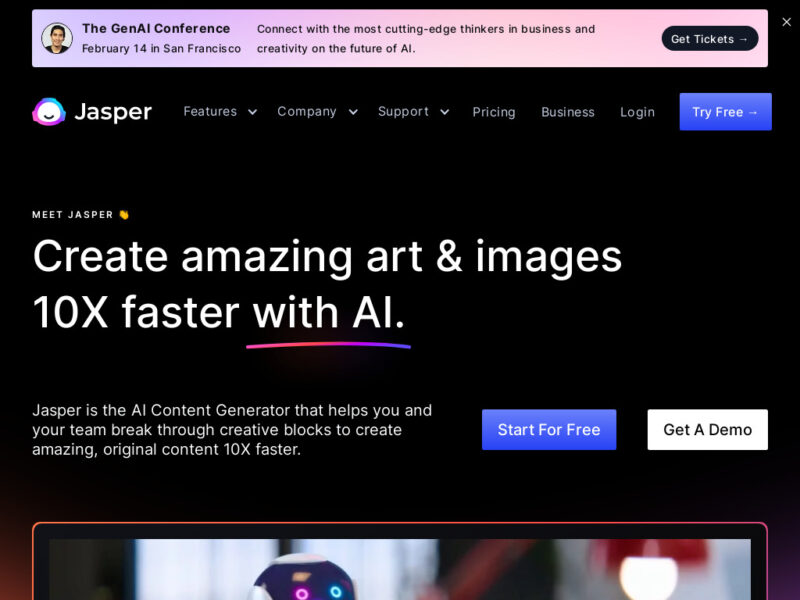 Pricing: Paid plans start from $29/month; a free trial available

Formerly known as Jarvis, Jasper is another household name in the AI writing market. The tool boasts natural language processing capabilities that give its generated content a human touch.

Jasper can produce an array of copies in over 25 languages. These range from blog posts to social media adverts, email marketing copies, and product descriptions.

Jasper integrates with Grammarly to quickly fix all grammatical and punctuation errors, as well as SurferSEO to optimize your content for search engines. Plus, there's a built-in plagiarism checker to ensure the generated content is 100% original.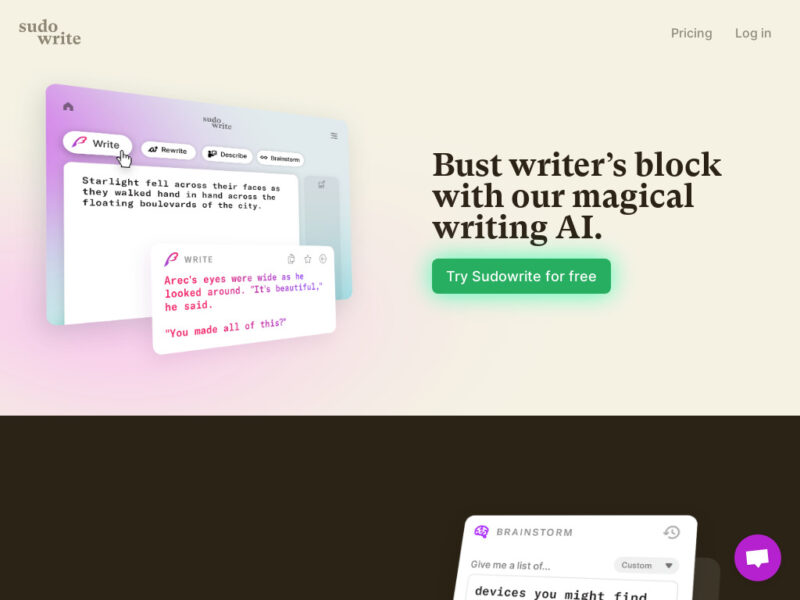 Pricing: Paid plans start from $10/month; a free trial available

User-friendliness is the most outstanding feature of Sudowrite as an AI writing assistant. The software maintains a clean dashboard with all functions clearly visible. There's even a box that provides a sneak preview of how this program operates.

Sudowrite not only writes content from prompt text. The software can also help you brainstorm new ideas for your articles. There's also the option of rewriting content if you're unsatisfied with the first copy.

Sudowrite's ability to generate a contemporary free verse poem can go a long way in stimulating creativity for poets struggling with creative blocks.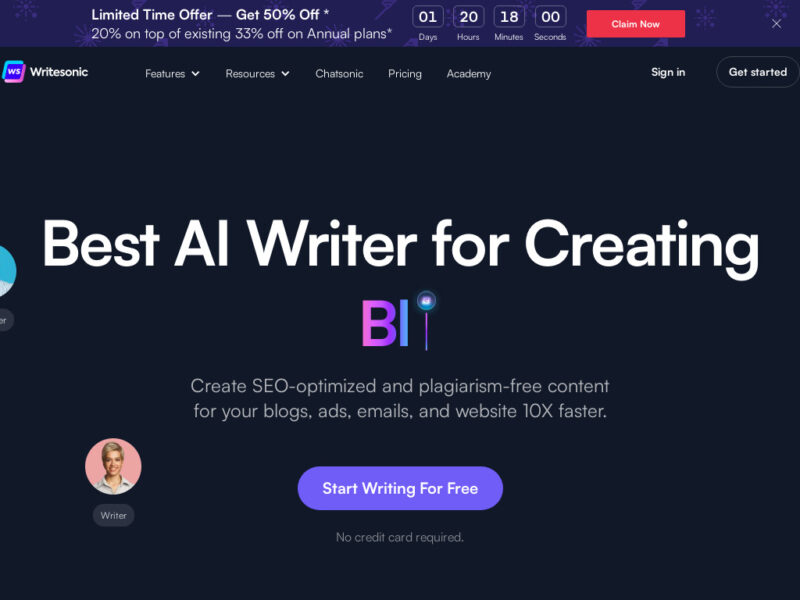 Pricing: Paid plans start from $12.67/month; a free trial available

If there's power in a name, then the name of this AI writing software points to its incredible content generation speeds. With the right prompts, Writesonic can churn out pieces as long as 1000 words in a couple of minutes.

Writesonic is also effective in creating keyword-optimized content for higher online visibility. It can be useful in generating blog articles, marketing copies, and even product descriptions. All generated content is checked for spelling mistakes, punctuation errors, and originality.

Multi-lingual support (over 20 languages) makes Writesonic all the more worth considering for content creators with non-English-speaking clients.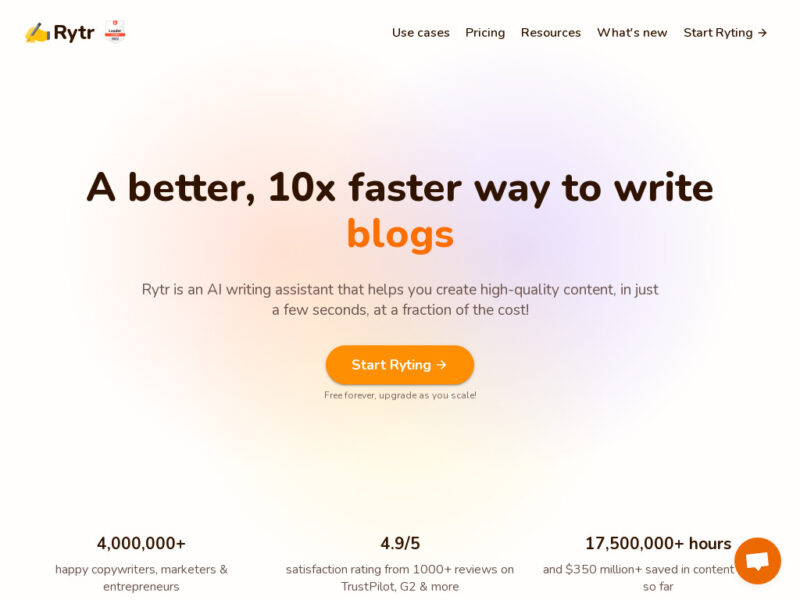 Pricing: Paid plans start from $9/month; a free plan also available

This AI content generator may not have the most intuitive dashboard. The tool also maintains a limited range of templates. But it comes with a slew of features that give it an edge over its competitors.

For starters, Rytr supports over 30 languages, including Hindi. The program also integrates with SEMRush and can take the hassles of keyword research from you.

And besides generating raw content, Rytr lets you try out several document editing tools. You can proofread your write-up, rephrase certain portions of it, and even truncate what you feel is redundant.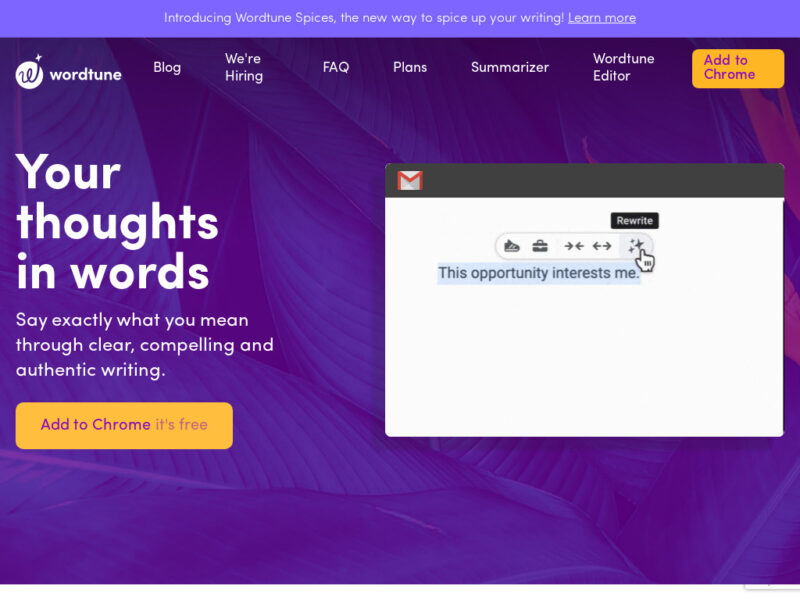 Pricing: Paid plans start from $9.99/month; a free plan also available

Higher compatibility is arguably the best thing to love about Wordtune. This AI writing software works on all major websites and apps. That includes Gmail and several social media platforms, such as Facebook, Twitter, WhatsApp, and LinkedIn.

Like Rytr, Wordtune provides options for shortening or expanding sections of your text. It also offers an opportunity for rewriting your content in case you feel the first copy won't match your client's expectations.

Wordtune is relatively affordable too. The tool comes with a free plan that offers basic writing tools and premium bundles that provide advanced features. A team billing function lets you pay as a team as opposed to individual user.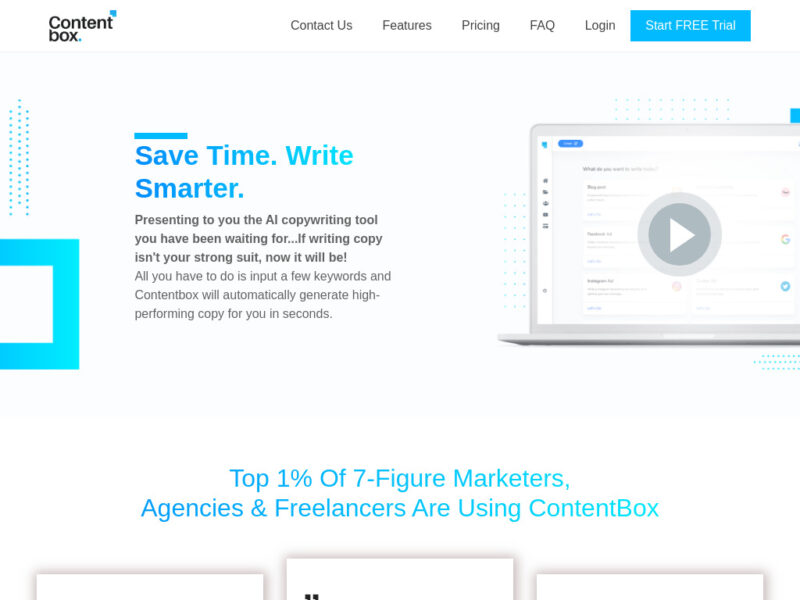 Pricing: Paid plans start from $49/month; a free trial available

ContentBox.AI is the ultimate artificial intelligence copywriter. Although this software is relatively costly and comes with limited language support, it takes pride in its simplicity or ease of use.

To generate content using this ContentBox.AI, you'll need to log into your account or set up an account if you don't already have one. Next, the software will prompt you to select the type of copy you want to create. You'll then need to add some input text and relevant keywords, and click 'Generate.'

ContentBox.AI has browser extensions, making it perfect for use in any location. It also implements several content optimization tools, including an autocomplete, text expander, and a summarizer.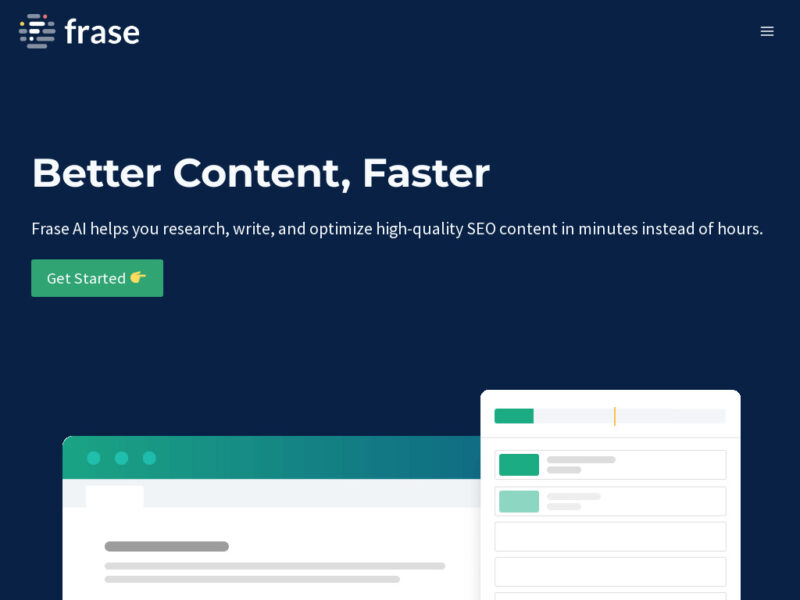 Pricing: Paid plans start from $14.99/month; a free trial available

Frase.ai enjoys the confidence of over 30,000 content, SEO, and marketing teams. That includes renowned brands like Digitas, PTC, and Coursera.

Much like ContentBox.AI, Frase.ai doesn't just work as a writing software. It also boasts several content optimization features. You can optimize the final write-ups for keywords in addition to fixing grammatical errors.

Frase.ai is also famous for generating content in supersonic speeds. After feeding the program with the right keywords, it takes only a few minutes to perform deep research and whip a stellar piece.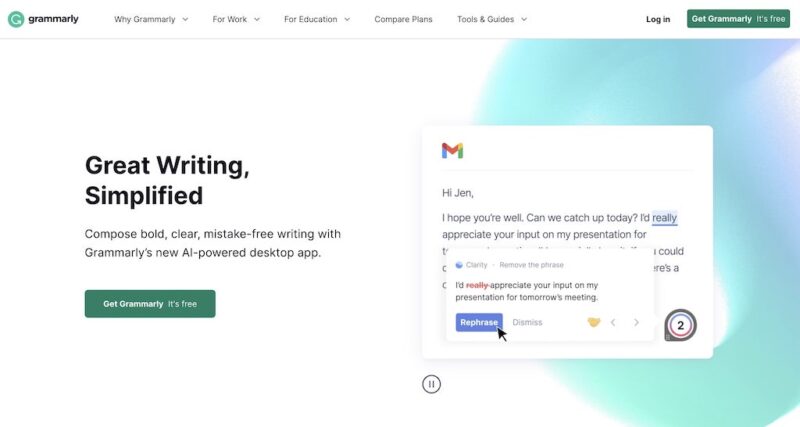 Pricing: Paid plans start from $15/month; a free plan also available

The last AI writing software on this list essentially proofreads content as opposed to writing it from scratch. That's an obvious drawback. So, why is Grammarly used by over 30 million people daily?

Grammarly relies on artificial intelligence to check your grammar, punctuation, and spelling errors. The tool also makes numerous suggestions to improve your writing style. It can flag run-on sentences, repetitions, and commonly overused words.

Grammarly is currently available only in English. However, the software is intelligent enough to recognize differences between American, British, and Australian English.
Are AI Writing Software Worth It?
Time efficiency is the biggest drawcard to using AI writing tools. Depending on the program you choose, you can get your piece of content whipped in as little as two minutes. As already indicated, you only need to supply the software with relevant keywords to enable it generate accurate and high-quality write-ups.

AI writing assistants are also incredibly cost-effective. These tools can help writers churn out articles up to ten times more than their normal daily quota, due to their incredibly fast turnaround. For digital marketers whose success relies heavily on copywriting, using AI tools can be an ingenious way to save on the money that would have otherwise been expended hiring professional human copywriters.

However, there's a huge ethical dilemma surrounding the deployment of artificial intelligence in content creation. One of the worst forms of literary fraud a writer can subject their clients to is passing AI-generated content as their own. In fact, most seasoned writers should readily express reservations about using AI in writing. That's especially considering that many clients are also smart enough to tell AI-assisted write-ups from human-generated ones. As such, a lucrative writing contract could easily be terminated on the grounds of using AI writing assistants.

Besides the ethical issues surrounding the usage of AI writing programs, these tools also tend to lack transparency. That's because most of them are unintelligible to humans.

AI writing software are also prone to bias. Regardless of how intelligent these programs may be, at the end of the day, they lack many of the basic human concepts required to generate balanced write-ups, such as inclusivity and emotional intelligence. An AI tool could easily produce content that portrays certain demographics in a bad light. The implication is that human intervention would still be required at some point to polish the write-ups, which defies the primary logic of investing in these programs in the first place.

Last but not least, AI writing software are inefficient when it comes to creating technical pieces. With the right keywords, these tools will easily generate content on general topics like 'The Symptoms of Malaria' or 'The Effects of Global Warming.' However, the programs cannot produce usable content on technical topics such as those involving complex arithmetic calculations and chemical reactions. The write-up produced from such topics would sound like the work of a cheap article spinner.
Wrap Up
AI writing software have their pros and cons. It's the prerogative of a content writer or digital marketer to determine the suitability of these programs before installing them.

For those who prefer using AI writing assistants, the above-reviewed tools would be an excellent choice to consider. Remember to carefully compare the products against each other to hone in the most suitable one for your needs.