Last Updated on March 8, 2022
With seamless noise cancellation, wireless charging case, and crisp audio quality, it's no wonder that AirPods continue to be one of the most popular gadget purchases of the year. However, it does carry a hefty price tag. So for folks who want the gear but refuse to pay the $159 cost ($250 for the Pro version), it's a third party wireless alternative for you.
Getting an AirPod alternative isn't so bad – as long as you know what you're looking for. Many will look exactly like the real thing. Plus, a good number also has noise cancellation features and decent audio quality. It's a matter of narrowing down your options to get the best bang for your buck.
Apple AirPods vs Cheap Alternative
There's a reason behind the Apple brand's cult following. And the AirPods are no exception to this. You may think it's just another pair of overpriced wireless earbuds. But if you take a look at its features, you'll find that it's in fact, a wonderful investment. This is especially true if you love listening to music, or you just want crisp, clear audio while you're commuting on the subway.
The basic AirPods work like magic: simply take them out of their case, put them in your ears, and you're ready to go. It can detect if you're still wearing them, as they automatically pause when you take them out. The advanced H1 chip helps you get more, too. This little gem conserves battery life so you can have more listening time with one full charge. Need more juice? Just put them back in their wireless charging case.
AirPod alternatives can have similar features as well. There are those that won't look like it though, but if you're not picky, anything with good audio should do fine. But if you're the type who wants the iconic white earbuds, then look out for products with the exact white stems.
Here are the top 12 more affordable AirPod alternatives for your audio pleasure.
Best AirPod Alternatives
For about $100, you can get something that comes close to the Apple AirPods. With a truly wireless design and uninterrupted L/R simultaneous Bluetooth transmission, this wireless earbuds boasts of noise cancelling, 24bit Audio signal for better sound quality, and has Alexa built-in.
A quick 10-minute charge will let you enjoy about 90 minutes of play time. For calls, just double-tap the earbud and it will connect immediately. It also adjusts based on your surroundings. It will switch to quick attention or ambient mode depending on your activity.
Whether you're traveling for work or for play, this gadget was built for hours of playback. Say hello to RHA TrueConnect – a market leader when it comes to battery life and superior call/sound quality.
It may look completely different from AirPods, but that's the point. Listen to all your favorite music, podcasts, or audio books for up to 5 hours on a single charge, or up to 20 hours when you charge it for only 15 minutes (15mins = 2.5hrs).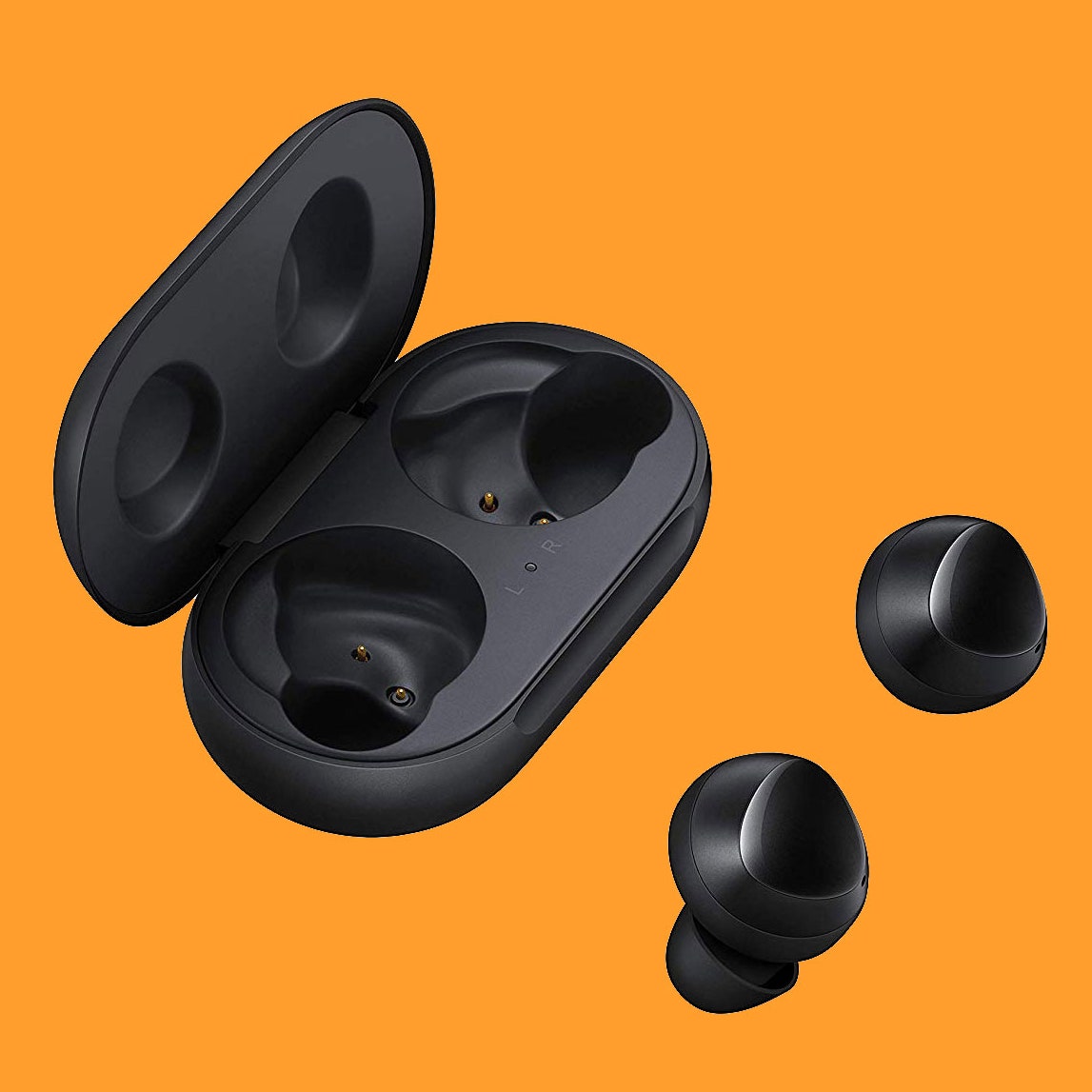 Nothing beats clear and powerful bass delivered by Samsung Galaxy Buds True Wireless. With wider range of sound plus up to six hours of battery life, you'll discover a whole new world of endless enjoyment through sound and music.
While these buds work with both Android and iOS gadgets, the Automatic sync and Ambient Aware Mode are only available for Android. Ambient Aware Mode lets you listen to surrounding sounds, like people talking, subway announcements, etc.. If you're a loyal Android user, then these buds are recommended for you.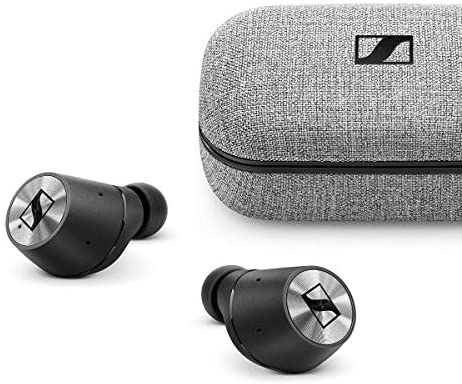 Featuring studio quality audio in perfectly fitting earbuds, you'll find your world changed with Momentum. Its durable, tough, splash resistant materials ensure you won't need to worry about wearing them in different environments.
So go ahead and wear them when you go jogging, at the gym, at the office, while on a roadtrip, etc. And with its transparent hearing option, you can still hear what's going on around you without taking off the buds.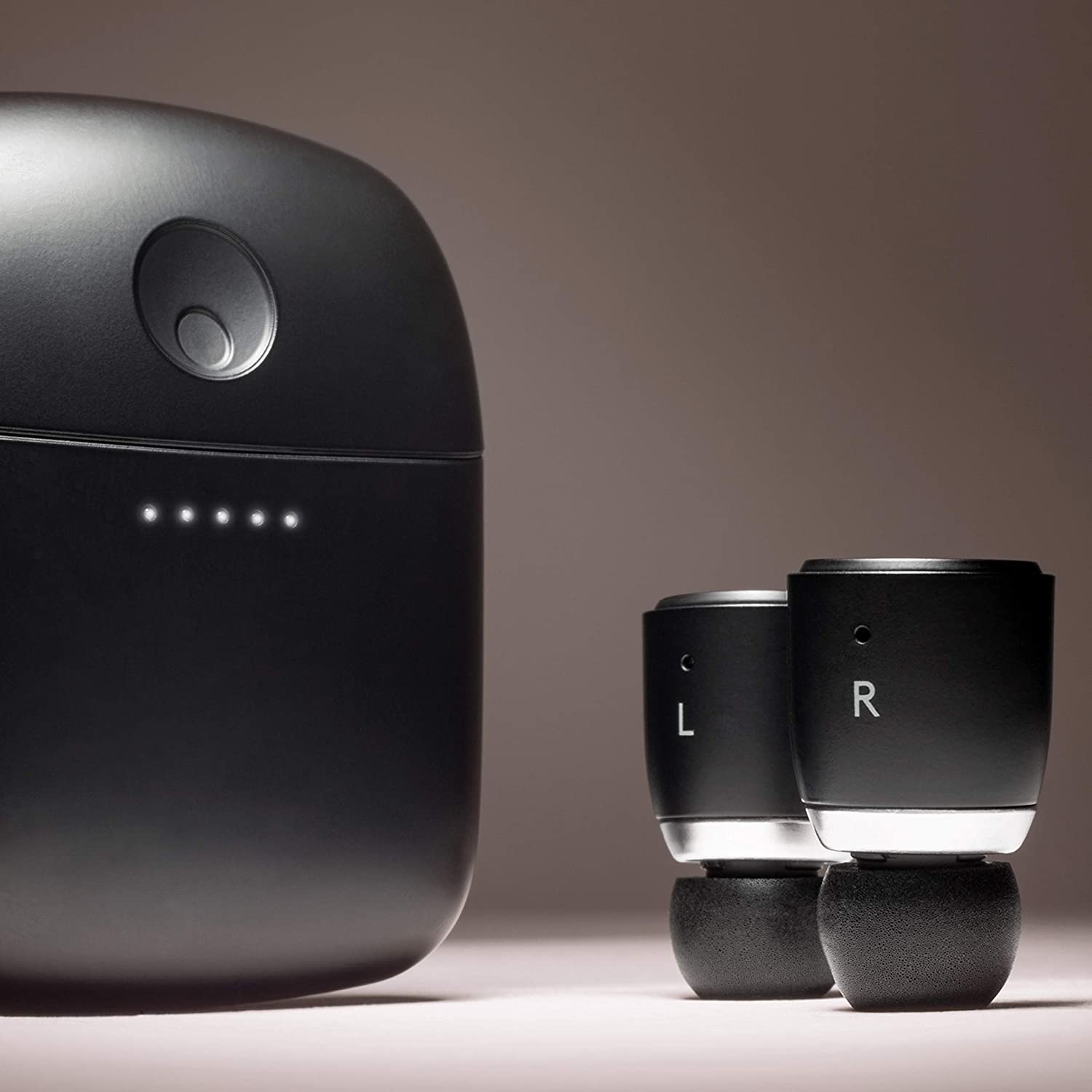 In search of an AirPod alternative that lasts longer without burning a hole in your budget? Then check out Melomania.
This pair of wireless earbuds can last up to 9 hours in a single charge, with the case being able to fully charge them 4 more times. That means more music, calls, podcasts, and overall productivity. Its Bluetooth 5.0 technology will also allow you to connect to any compatible gadget for up to 90 feet without drops.
When you're looking for the best AirPod alternative, make sure you're taking into account what makes those pairs different than the dozens of others in the market. Bose SoundSport for instance, doesn't disappoint with their true wireless technology and clear, powerful audio.
But what sets them apart is their handy 'find my buds' feature on the Bose connect App. This definitely sets your mind at peace knowing there's an easy way to track your precious earbuds. Sweat and weather resistant, with an integrated dual microphone, plus compatibility with both iOS and Android devices, and you've got yourself a winner.

What makes this wireless earbuds different than the rest in the market is its customizable equalizer built in to the Jabra Sound+ App. This allows you to adjust the settings as you like, from turning up the treble to boosting the bass. With it, you can listen to music in the way you've always wanted to – in your own way.
For those who take a lot of calls, this pair also features an enhanced 4-microphone call technology that filters outside noises such as wind or traffic, so you have overall better call quality. This makes Jabra Elite the choice of most, whether you're a music lover or a busy businessman.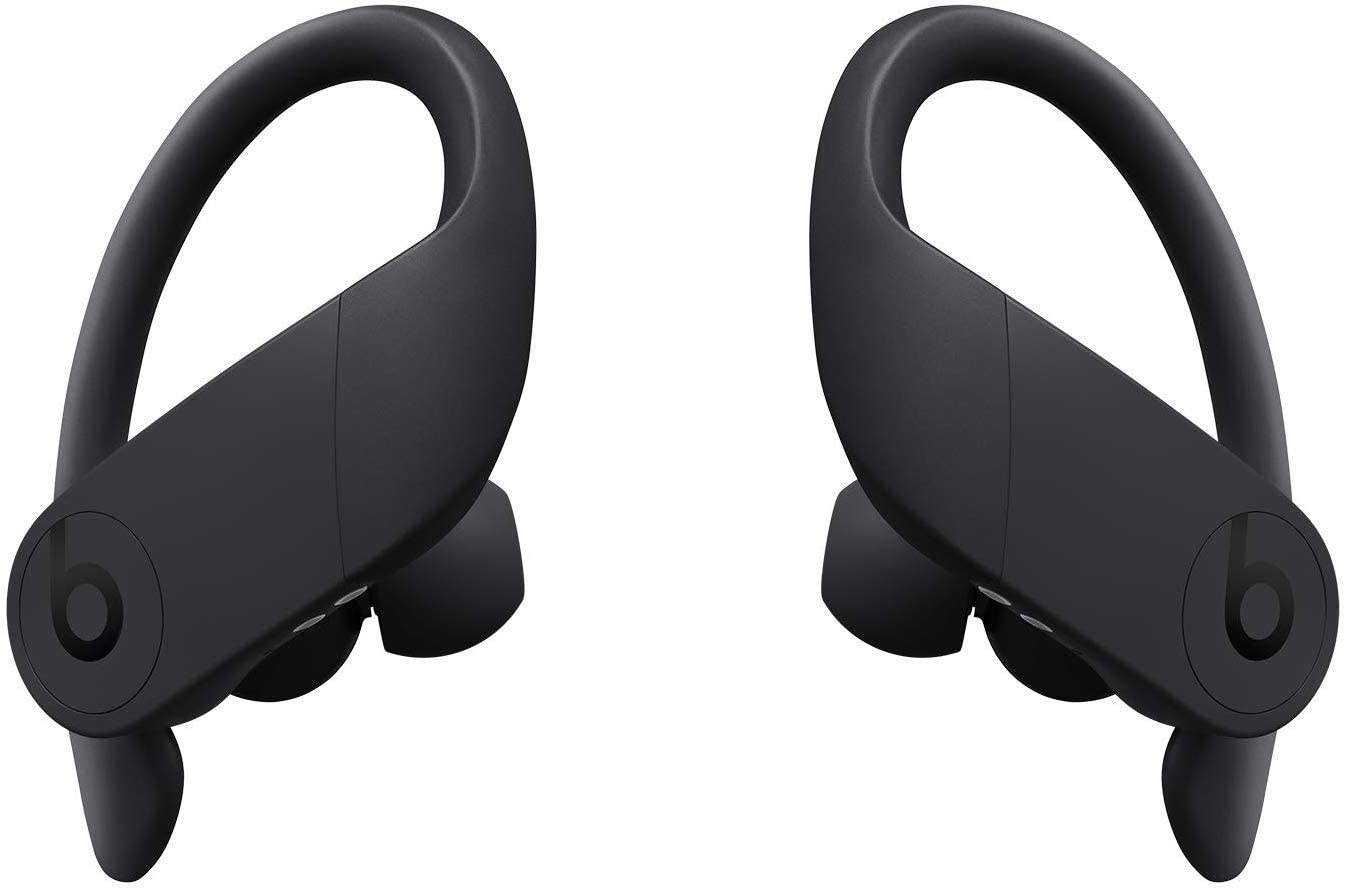 For those who spend hours in a gym, or jogging during the weekends, you've just found your perfect pal. Powerbeats Pro not only boasts of 9 hours of seamless playback, they're also sweat and water resistant.
The adjustable, secure-fit ear hooks are super lightweight you'll forget you're wearing them. Just like the Apple AirPods, this gem has a H1 chip for extended range and fewer dropouts. The best part is of course, is that it works on both iOS and Android devices.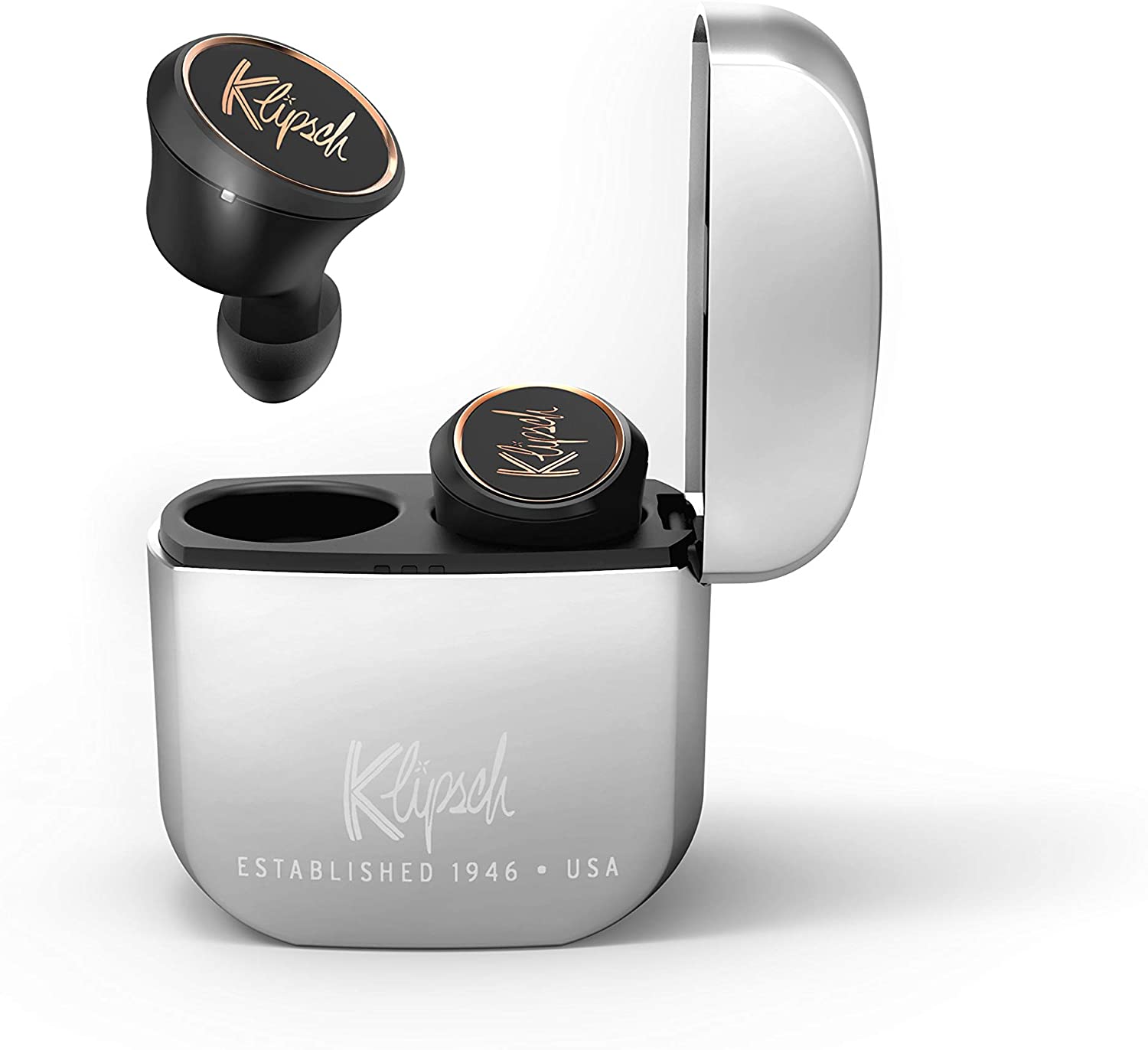 The patented oval ear tips of this pair will give you maximum comfort as well as an excellent seal against outside noise. Featuring true dynamic sounds and a strong bass, prepare to be immersed in the music you love, for longer. We're talking up to 8 hours of playback.
That's great for long commutes, road trips, dance practice, or just chilling during a downpour. And with a TWO-YEAR Manufacturer's warranty, you can't go wrong with this choice. So why not grab a pair and see for yourself?
Be free of wires in this pair of waterproof Bluetooth earbuds that retains about six hours of playtime. Its Bluetooth 5.0 wireless connection ensures high-res audio you can quickly control thanks to its smooth touch-control surface. With just one tap, you can easily: play, pause, skip, accept/reject calls, or even summon your Android or iOS voice assistants.
The charging case helps you get more juice for your buds. With the case closed, it will show a rudimentary digital display, indicating how much charge is left inside. Not to mention it's waterproof for half an hour. So you stay worry-free during rainfall.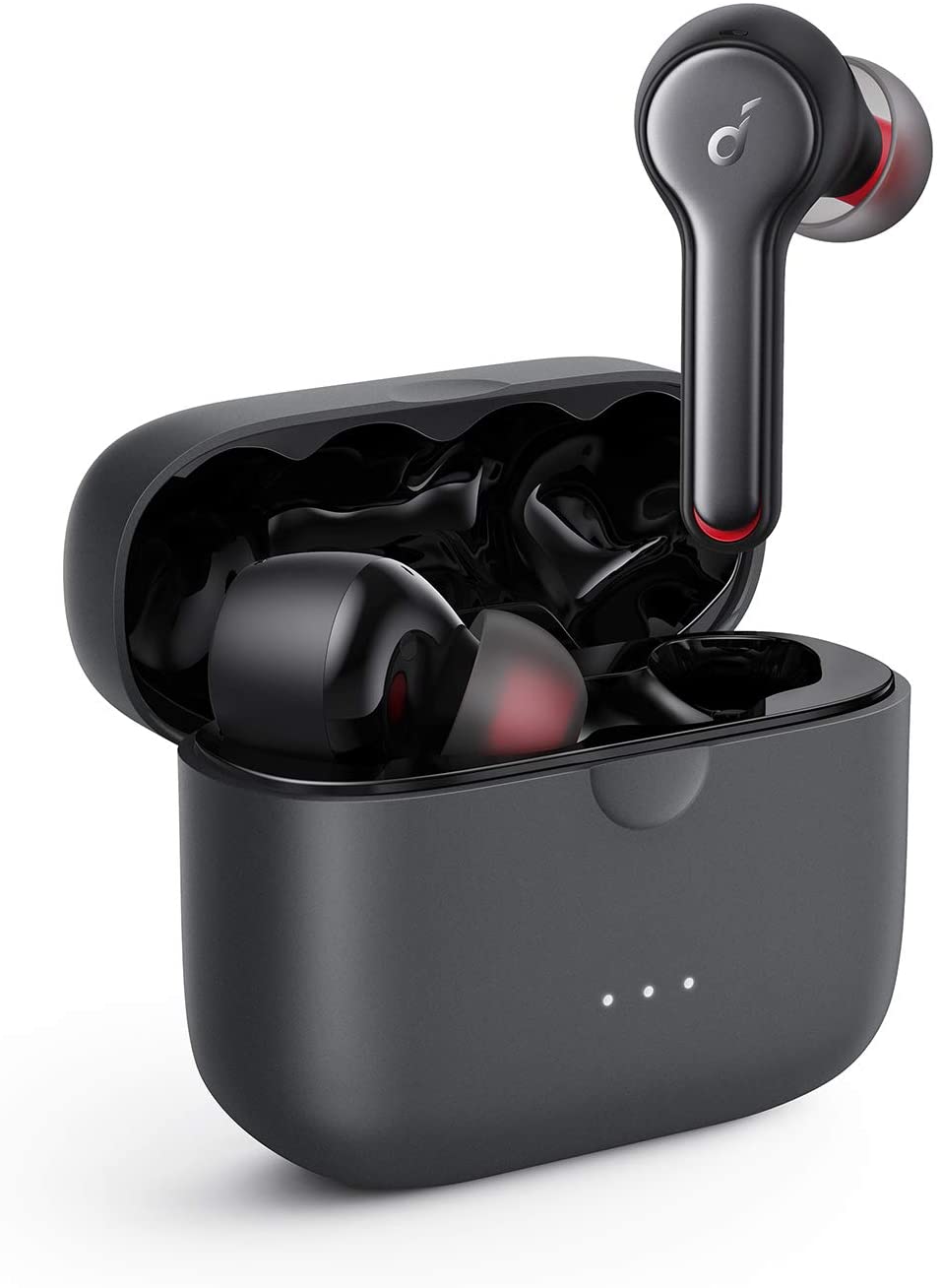 Busy bees will love the diamond-inspired sounds from Liberty Air 2. But it's not just for listening to ethereal music to calm your nerves before a big meeting. It's also perfect for conference calls, or for motivational podcasts on the go.
HearID Technology creates a custom set of EQ settings to optimize sound for your unique hearing sensitivity. Coupled with noise reduction, you'll hear better, and clearer.
Who says you need to spend over a hundred dollars for top-of-the-line audio quality and convenience? With TicPods, you definitely don't have to. Aside from clear sounds and intuitive touch controls, you also get IPX5 dust and waterproof rating.
This ensures your gadget will withstand hours and hours of accompanying you to the gym, on the subway, or even while camping. Need to talk to your business partners? Access voice assistant to instantly control music, receive notifications, and make calls.