Last Updated on January 20, 2022
Technology can help better your well-being. It can also benefit your mental health when you know how to use it. Anxiety is a condition that can make a person feel paralyzed. These feelings are valid, but there are solutions that are available.
Thankfully, there are ways you can help manage your anxious feelings using your smartphone or tablet. Here are some ways that apps can help you find a sense of calm when you're experiencing anxiety.
Mindfulness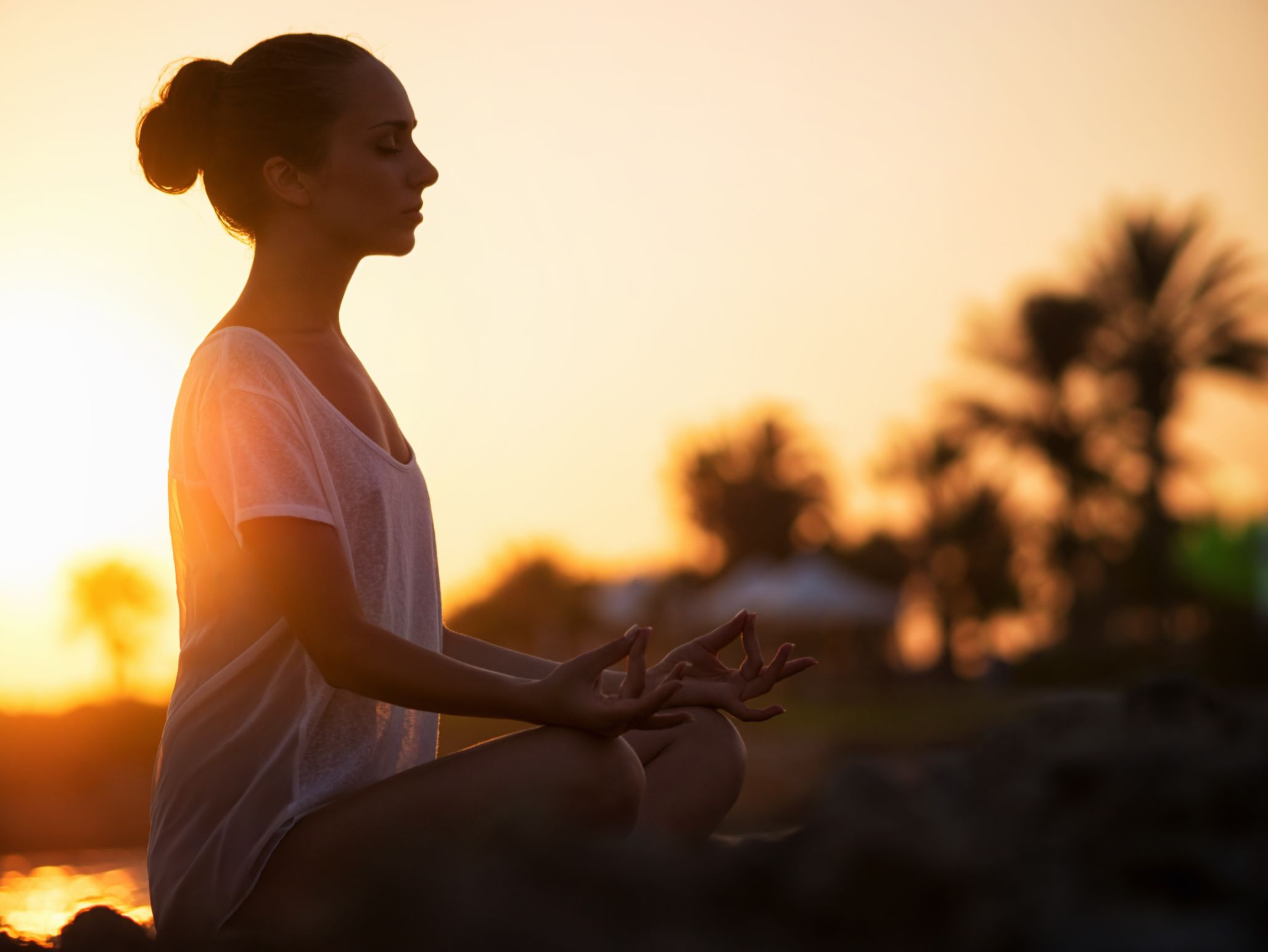 Mindfulness is a technique that helps a person focus on what's going on in front of them rather than looking at the regrets of their past or the potential hardships of what could happen later on. One of the challenges of anxiety is that you start thinking about the future rather than the moment.
That's where mindfulness can help. There are many apps that teach you to come back to the right here and now. You can use an app like Headspace to help your mind and body calm down. The more you practice mindfulness, the better you'll become at it. You'll notice that with time, you can develop the skills to ground yourself in the present.
Panic
Anxiety can manifest in different ways. You might have racing thoughts, or be overcome with worries, or have panic attacks. Panicking is not only unpleasant but disruptive to your state of mind. Panic attacks can make a person feel like they're out of control. They can be downright scary. That's where breathing can help.
There's an app called Breathwrk that teaches you how to breathe when you're starting to panic. It's good to learn coping techniques, so you're prepared when you experience a panic attack. You can use this app to learn the skills to come back to your breath. Breathing is something you do naturally, and you can always count on it. You will feel a sense of control when your breath is steady.
Worrying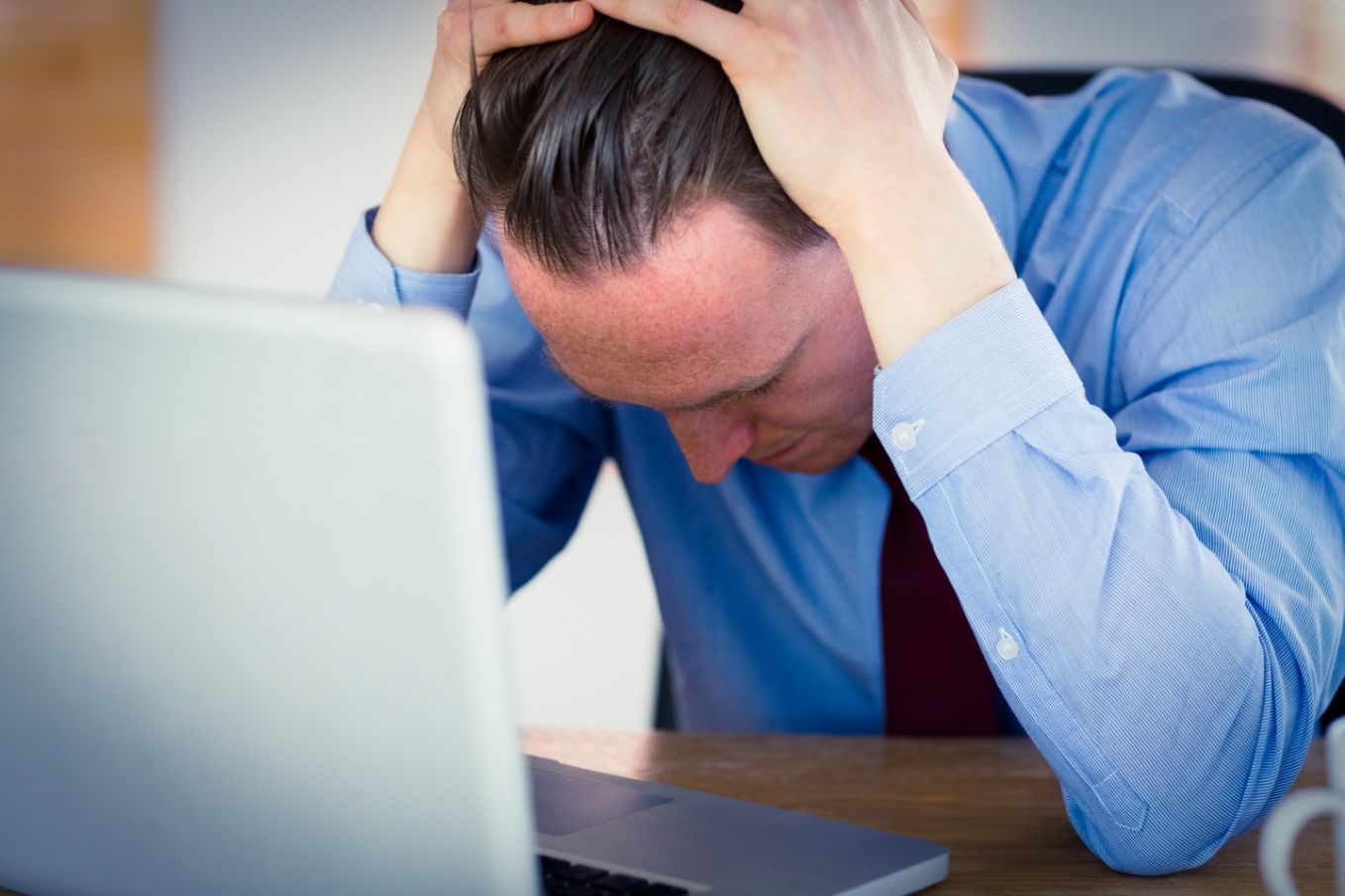 Everyone worries from time to time, but there's a difference between having concerns and ruminating on issues. When you can't stop thinking about things that bother you, that could be the sign of something more serious. People who experience anxiety often can't control their chronic worrying. When you're anxious, you might worry about what could happen in a particular situation.
You may struggle to confront financial challenges or friction with friends or family. Worrying about the possibility of something going wrong can make you feel worse about it. Worry Watch is an app that helps you keep track of your worries. Once you know what your triggers are, you can learn to work through them. An app like Worry Watch can help you learn to manage your anxieties and fears.
Stress management
Stress is a natural part of life, but sometimes it can get out of control. When your stressors are taking over, that can cause other mental health issues. Stress and anxiety have a connection. When you're stressed out, you can feel anxious about what you have to do on a daily basis.
You might dread waking up in the morning or avoid your to-do list. Maybe you're afraid to identify what you have to accomplish because it seems too overwhelming. There are ways you can help yourself, even when it feels like everything is too much. Stress management is crucial to your overall health.
There's an app called Happify that helps you identify your stressors and learn to manage them. You can track negative thoughts and the feelings connected to those ideas. These concepts impact your mood, and that's why using this kind of app can support you in bettering your emotional wellbeing.
BetterHelp App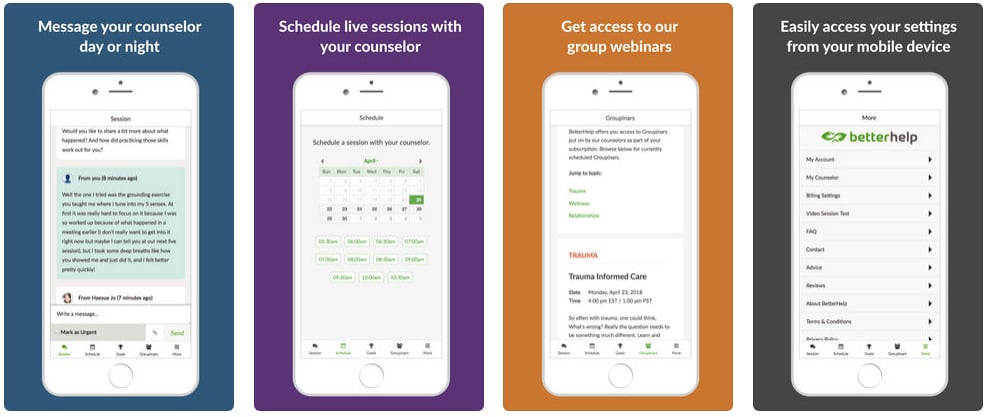 Online therapy is an excellent place to get help understanding anxiety and learning coping skills. Anxiety can make a person feel powerless. Your mind is going all over the place, and it's taking you on a mental rollercoaster. It doesn't have to be that way.
The BetterHelp app gives you access to a dedicated online counselor who wants to support you in dealing with anxiety or panic. It's accessible through your smartphone, and free! Online counseling not only supports people through anxiety, but can help with depression, grief, relationship issues, and life challenges, including career changes.
You don't have to go through life feeling lost. An online counselor is there to help you through these concerns. Therapy is a safe space to work through whatever problems are on your mind. Whether you see a therapist in person or use an online service, it can benefit your mental health.
Conclusion
Feeling anxiety isn't a hopeless situation. Using apps that target the symptoms can help empower you to take charge of your mental health. Your mental wellness is crucial to overall health. Don't be afraid to check out these apps and others that could help you learn to cope with anxious feelings and start working towards a stable life.