Last Updated on March 6, 2023
Audiobooks are growing in popularity and, while they have long been available on CD, now you can download from a huge choice of apps for your Android device. You can listen to whatever books you want, wherever you want; the biggest decision you have to make is which app to use.
Top Ten Audiobook apps for Android:
We've taken the hard work away for you and found ten Android apps that we think provide the best audiobook listening experience.
Google Play Books
You require a Google account to use Play Books, and sync capability allows you to sync your content across all devices on your Google account. Start listening in your browser and finish listening on your Android tablet or smartphone, offline. There are plenty of books to choose from, some free, some requiring payment.
Audible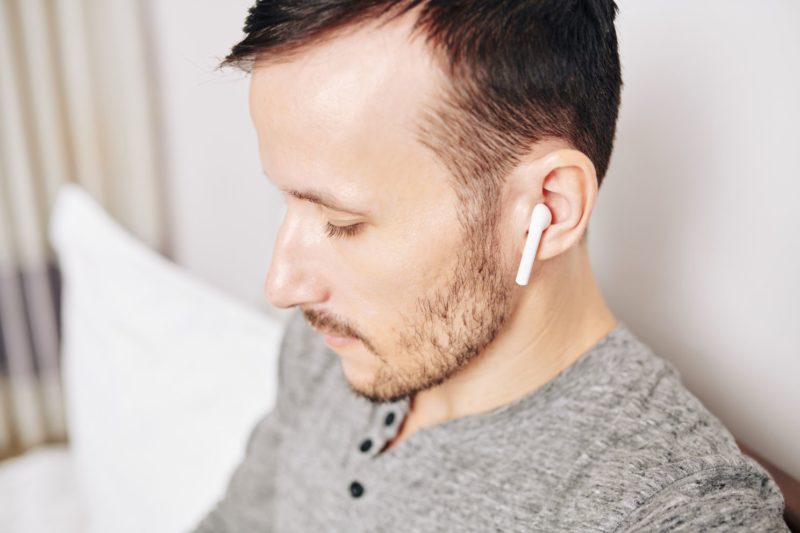 Audible is one of the largest audiobook apps in the world, and you have a choice – purchase the books one at a time or take out a subscription – you get one book for free every month, and if you want any more, you get 30% off the retail price. If you have an Amazon Prime subscription, you get access to Audible Channels for free.
LibriVox
A service powered by volunteers, LibriVox offers a huge range of public domain classic books for free.  Right now, there are more than 24,000 books on offer for free, and the US version of the app also offers more than 75,000 paid books too, including best sellers and some of the latest releases. Support is provided for Google Cast, Android Auto, and Bluetooth.
Audio Books
Audio Books provides you with access to more than 100,000 audiobooks, with more than 7,000 available for free. New books are added weekly, and you get top-quality sound, adjustable narration speed, and online customer service chat. Available from the ACMarket android app store https://ac-market.org.
Oodles
Oodles offers more than 50,000 eBooks and 15,000 public domain free audiobooks, all from legal sources. There are books in both English and in Hindi, and offline listening is supported. Because it is a free app, you can expect some ads to appear.
Kobo
If you already use Kobo for your eBooks, why not try them for your audiobooks too? You get access to plenty of audiobooks that you can either purchase individually or take out a subscription for $10 per month, much like the Audible app. The player is well-crafted with a slider for navigation an the ability to slow or speed up the narration.
Kindle
Kindle is the most popular of all reading apps, but it isn't just for eBooks. It can also play audiobooks but, rather than purchasing an audiobook outright, you get the option of purchasing an eBook and adding the audiobook version for a tiny fraction of the cost. With WhisperSync technology, you can flick seamlessly between reading and listening, and you can sync between Android devices too.
Smart Audiobook Player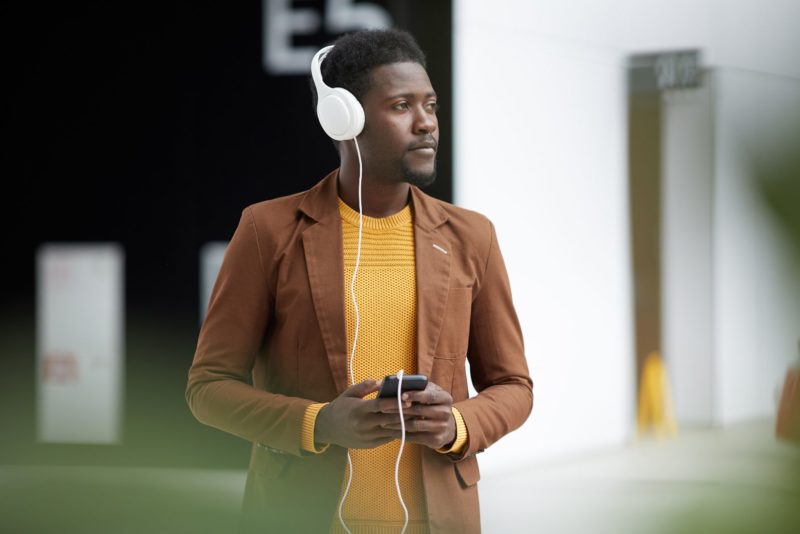 This app offers you the option of listening to DRM-free audiobooks you already have in your collection. You get the option of changing the playback speed, audio equalizer, bookmarking, collection management features, control widgets, and more. You get 30 days free before being asked to pay $1.99 to unlock the app.
OverDrive
OverDrive is different because it taps into any library that has a digital media lending system. You can borrow both eBooks and audiobooks via one simple to use the app, and they are available 24/7. You can put books on hold, draw up wishlists, and easily borrow and return books.
And you can listen on whatever device you want using the cross-device syncing option.
Downpour
Last we have an independent store offering a huge library of DRM-free audiobooks to purchase from. With the app, you can borrow audiobooks for a period of 30 or 60 days, and you can also access the entire Downpour library. You can use Wi-Fi or data to download books to listen to offline, and a choice of playback controls – 30-second skips, chapter skips, bookmarking, and background downloading is also supported along with playback controls.
These are just some of the audiobook apps available for your Android device. As well as the apps you expect to find, such as Kindle and Kobo, there are plenty of others, all offering a great range of features. And, if you are happy with the classics, you can get most of them for free.
Happy listening!