Last Updated on January 24, 2023
A tripod is a vital camera accessory for every serious DSLR photographer. It's a fixture that both professional and amateur shooters need.
However, if you're the kind of photographer who travels a lot for business and pleasure, bringing a bulky tripod is something you need to consider all the time. This is particularly true if you're traveling by air, where every ounce of your luggage matters. During times like this, a portable tripod is what you need.
The good news is that it's easy enough to find a transportable tripod in the market these days. These lightweight tripods are specifically designed with mobility in mind. It is possible to bring them with you anywhere you go since they are lightweight and compact.
What to Look for in a Portable Tripod
To meet the criteria as a portable, travel tripod, the unit should:
have a baseline collapsed length of 24 inches or less
have a maximum weight of four pounds
include the head
be capable of extending up to 50 inches tall without the need to lengthen its center column above 75 percent of its full vertical length.
Usually, if you intend to transport the tripod in your camera bag, the shorter the collapsed length is, the better. Provided that the unit can offer solid stability and leg locks that retain the extended legs firmly in place, the tripod is a good deal.
Materials
When deciding on a portable tripod, the top choices are the units made of carbon fiber, titanium, or magnesium. All three are lightweight. They are all stronger than aluminum.
If you're prone to traveling in colder places, carbon fiber should be your top choice as it's easier to hold or grip at freezing temperatures. On the downside, carbon-fiber tripods are considerably pricier than those made of aluminum.
Heads
The majority of portable tripods today includes the head. For other units that don't, the head is another accessory you need to buy.
If you plan to purchase a headless tripod, just make sure that you add it when calculating the measurements of the unit. In most cases, ball heads can be stored more compactly. They are also much lighter compared to three-way heads with a handle.
Legs
Most streamlined tripods have twist-lock legs with self-adjusting features to guarantee maximum compactness when collapsed. Some have flip-locks that are easier and faster to unfold, set up, and fold back.
Center columns
Most lightweight, portable tripods include a basic sliding center column. Several are relatively longer to obtain a decent maximum height for shooting. If the tripod has a hook at the end of its center column dangling a considerable weight, like the camera bag, it can significantly improve stability.
Top Portable Tripods Today
Below are five of the best lightweight and travel tripods in the market. Choose the one that works well for your business or hobby.
MeFoTo A1350Q1T Aluminium Roadtrip Travel Tripod Kit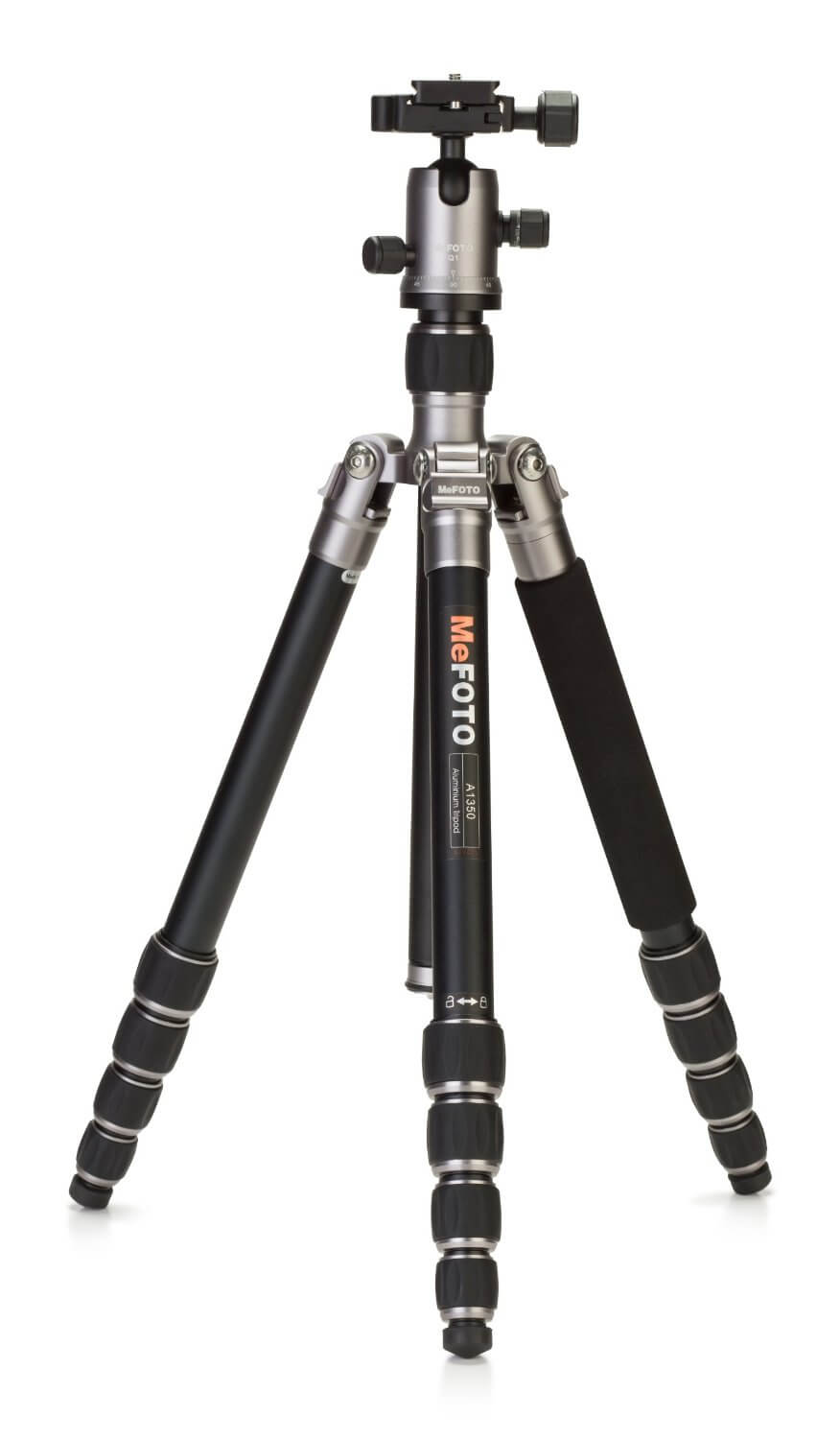 The Roadtrip Travel Tripod Kit is part of MeFoto's titanium-colored travel tripods. It features a solid yet lightweight aluminum alloy that can extend up to 61.6 inches. It can support a maximum of 17.6 lbs. and can be collapsed to just about 15 inches. This travel tripod is two accessories rolled into one – a removable leg and a stable center column that can be transformed into a full-size monopod.
Dolica LA600 Pro 60″ Aluminum Alloy Tripod with High-Performance Ball head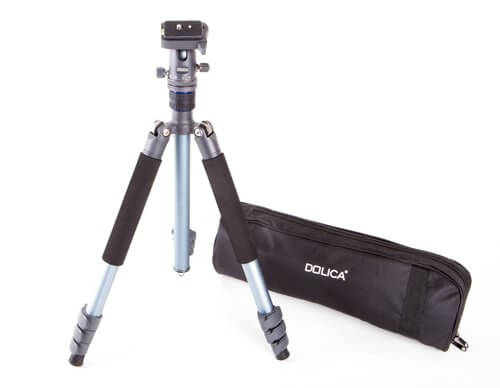 The LA600 unit of Dolica is a top quality tripod created for professional photographers and serious amateur shooters. It's constructed from the ultra-precise and advanced CNC system that stands for its stability. Its best feature includes its anodized finish that makes it immune to peeling and chipping, even when the weather is frigid. It also features a 17-inch folded length, making it the perfect accessory for any photographer on the move.
Joby GorillaPod Hybrid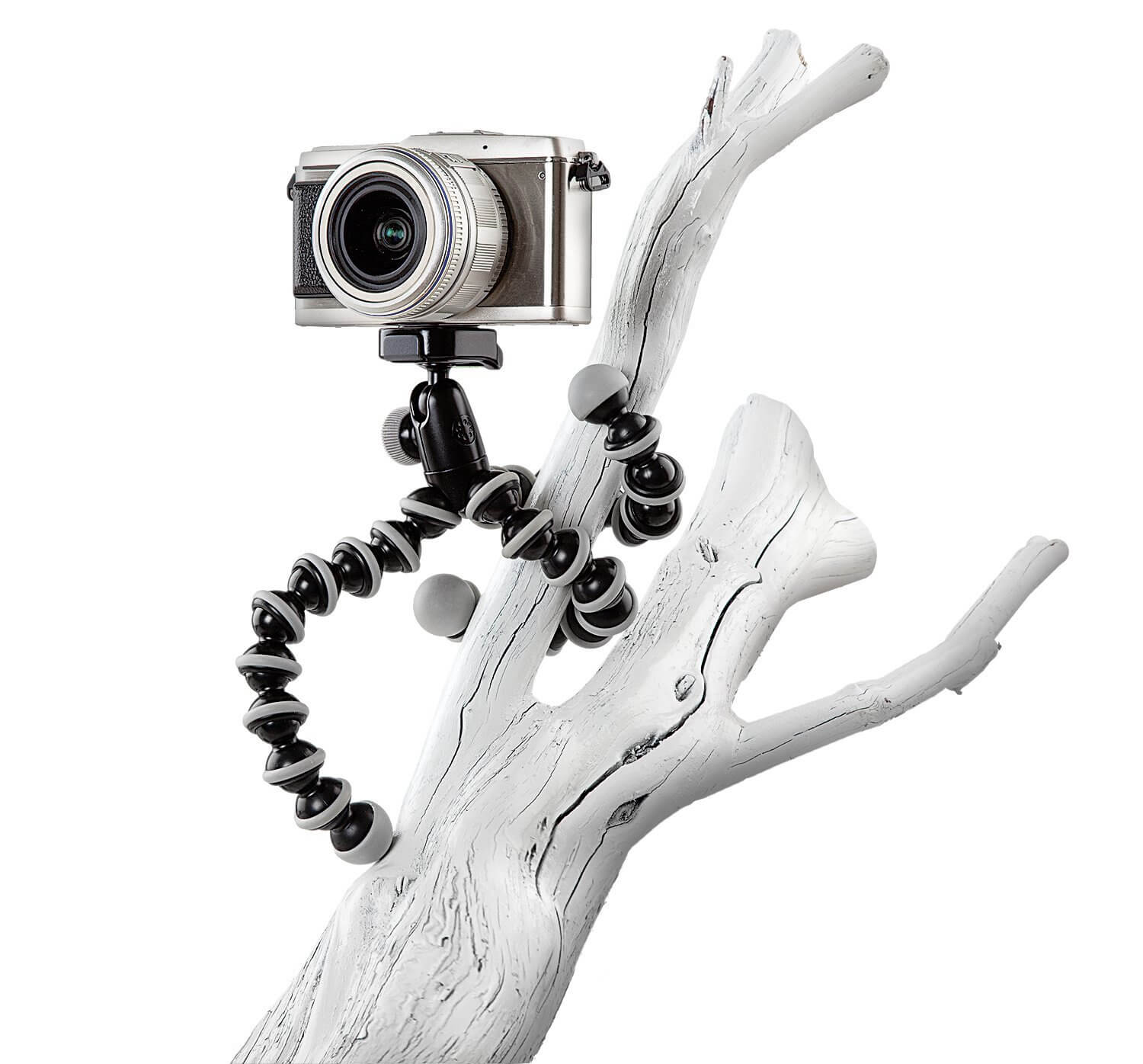 The GorillaPod Hybrid is an ideal add-on for any high-end compact system camera. It's a versatile, easily transportable tripod for active photographers. Its solid stabilization and on-point head positioning enable photographers to shoot high-quality photos minus the bulk and length of a traditional full-size tripod. The GorillaPod Hybrid is best used for time-lapse shots that need exact compositions and shake-free videos.
Dolica LX600B502DS 60" Ultra-Premium Professional Tripod
The LX600B502DS is Dolica's best-selling, 60-Inch portable tripod. This specially designed camera accessory uses the brand's ultra-precise Computer Numerical Controlled machine. This means that every single part of the tripod is manufactured from a block of aluminum. This unit's primary feature is its capacity to be folded into a sleek 16.5 inches unit.
AFAITH Professional SLR Camera Tripod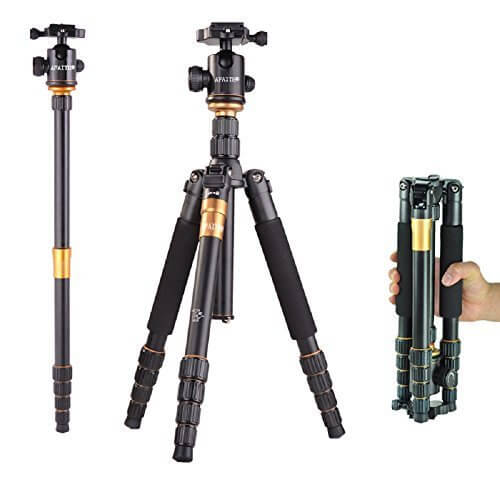 AFAITH's Professional Camera Tripod features a ball head handle with an attached clip. This doubly secures the camera from accidental-dropping. With its less than 14 inches folded height, it truly is one of the most portable tripods in the market today.