Last Updated on January 24, 2022
Car pimping has become a popular and trending topic of discussion, especially among the youths of this present dispensation. But funny enough, most people don't really understand that pimping can basically be classified into two sections.
For the most part, many people are of the opinion that pimping a car is all about making a car look gorgeous and flashy, but nothing can be further from the truth.
Pimping a car— as I said earlier, is divided into two sections, which are performance and aesthetics. In this article, our main focus will be on upgrades that will enhance performance and handling.
ECU Remapping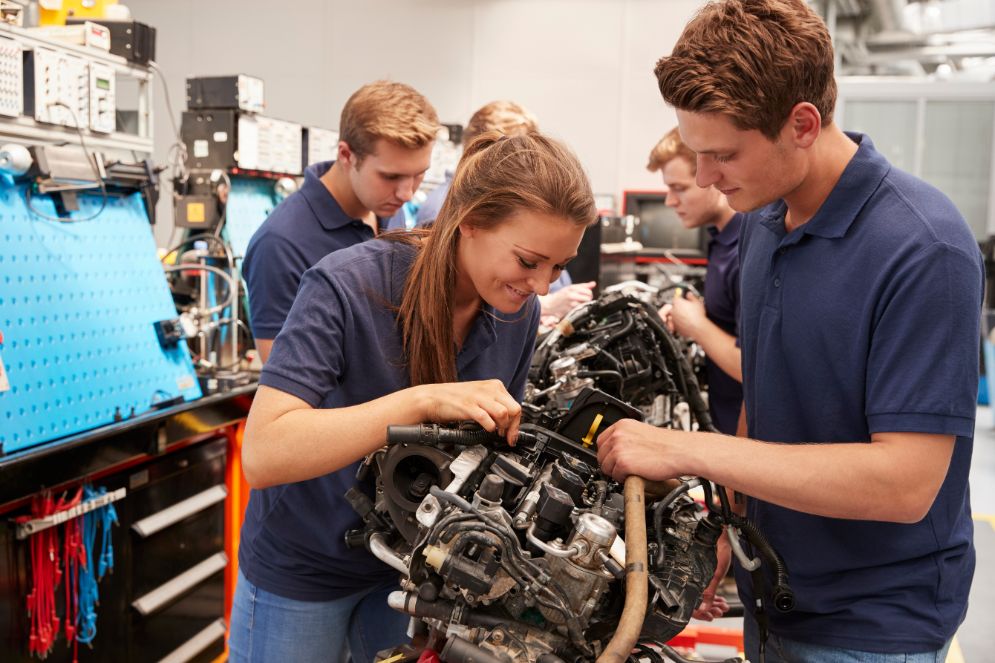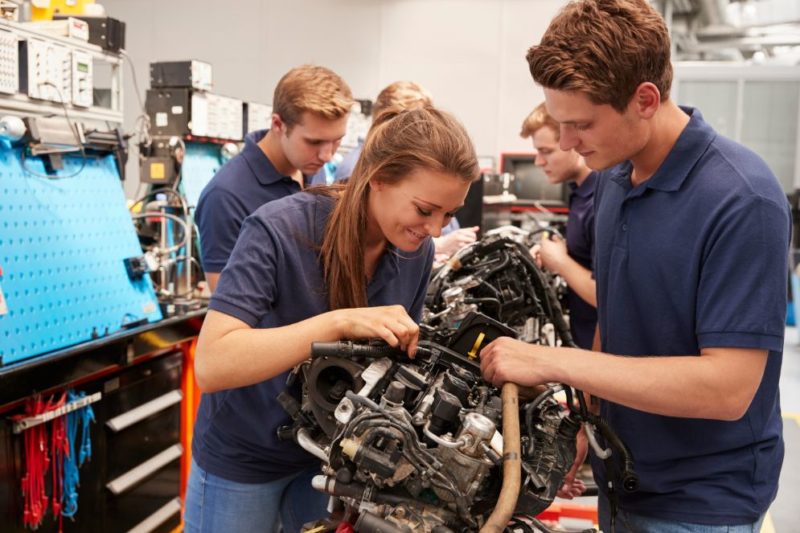 The first overall upgrade we are going to be addressing is the remapping of the engine control unit (ECU) which can also be called ECU tunning. This is basically the readjustment of several parameters on the ECU for better performance or to specific user preferences.
When an ECU of any vehicle is tunned, there is always a big increase in the power of the engine and in many cases, more torque.
There is however no doubt this does put an extra strain on the engine, which is why it is usually recommended to contract the services of specialists or professionals so as not to tune it to the point where there is too much strain on your engine—thereby resulting to a less reliable engine in the long run.
Side note: it is important to check with your car manufacturer, as some car manufacturers can see this as a warranty violation, in which case the warranty on the vehicle becomes void.
OBD II Apps
It is only natural that an OBD 2 app will be mentioned after talking about the tunning of an ECU, this is because with an app like that—that displays real-time diagnostic data on the overall health of the car—is needed to always monitor your car to prevent any unforeseen complications.
Take, for example, that if your car were to display a check engine light, it will be next to impossible to be able to determine the exact nature of the problem without a proper diagnostic tool. And even with a proper diagnostic tool, you might still not be able to interpret the codes that will be generated.
Most car faults are displayed in alphanumeric codes like p0011 code, p0010 code, p0300 code, etc. But with small modern OBD II devices that come with mobile apps errors (in form of codes) are displayed in plain English to enable proper comprehension of the fault in your car—-you should consider getting one of those as they are a complete bang for your buck and worth every penny.
Anti-roll bars/Sway bars
This is an absolute recommendation especially for cars that not only have high ground clearance, but also uneven weight distribution. Most engines you will find today are usually placed in the front part of the vehicle, then coupled with the fact that the driver sits in front, most of the weight bears down towards the front.
Which is something every driver should be wary of, especially when going into a turn and coming out of that turn at relatively high speed! This is bad because whenever one drives into a turn, the force (mass x acceleration) of the moving car is shifted to one side of the car, propelling a propensity for the car to roll-over.
This is where the anti-roll bar comes in. When the force acting on the wheels of a car are being shifted during a turn, the rollover bars causes a transfer of force acting on one wheel to be transferred to the adjoining wheels, thereby causing the car to be more stable when taking the turn.
Tires
There is no contending the fact that tires play a very huge role, not only in the speed of a car but also the handling. The Dodge Challenger SRT Demon was the first car to be fitted with a street-legal racing tire, which is partly why it doesn't come as a surprise that, that car is able to go zero to sixty miles per hour (0-60m/hr) in 2.5 seconds with only eight hundred and eight (808) horsepower.
There aren't a lot of street-legal racing tires that are allowed on the street, but if you look well enough, and depending on the state and county you find yourself, you should still be able to find something.
You should also bear in the mind when choosing a street-legal racing tire, that the region and climate you find yourself is very important, as you don't want to go out riding at a blast on wet slippery roads with tires that are not built for that—-food for thought.
Adjustable Coilovers
Don't let the name confuse you. These are just aftermarket suspensions that come with some rugged sets of springs and shocks. Why do you need this?
Well, adjustable coil-overs when installed improve your handling, traction and therefore the overall velocity of the car. You can basically do this in two different ways.
Option 1, is to lower the height of the car in order to achieve a lower center of gravity, which improves your traction and handling when taking a turn. Or option 2, as earlier highlighted, these aftermarket coil-overs come with stiffer springs which translate to less body rolls around the corners and invariably more potential speed.
In conclusion, these upgrades might be a bit pricey, but if your question is—-is it worth it??—then by heavens name, it is worth every damn penny.