Last Updated on March 5, 2020
A contract management system can make creating contracts, maintaining contractual deadlines, and harvesting data from contracts effortless. There are numerous solutions available, and finding the right one for your business will depend on your individual needs. The five contract management solutions all offer complete life-cycle contract management, contract templates for easy contract creation, and cloud-based platforms.
Agiloft
This contract management software solution offers extensive customization. However, the level of customization is both a pro and a con, as training to use the majority of features can be extensive. Agiloft works best for mid-sized to large companies that need complete automation of their contract management.
Agiloft offers detailed reporting and analytics, giving you access to in-depth information with a few keystrokes. Agiloft allows users to create tables, web forms with reports, charts, and various workflow documents from within the software.
Evisort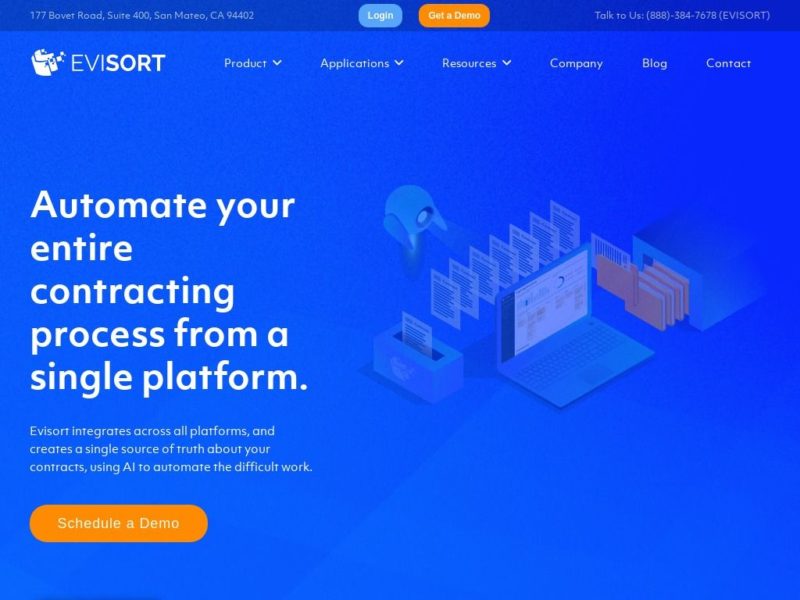 Evisort utilizes artificial intelligence-driven by machine learning to automate the contracting process across multiple departments from a single software solution. Evisort offers two significant advantages over most competitors. It comes pre-trained, meaning essential machine learning has already taken place, and the software is usable upon set-up.
The pre-training saves companies time in having to train their algorithms. Evisort's unique design makes it perfect for use by companies and organizations of any size.
Evisort can be accessed from mobile devices, making it accessible from anywhere at any time. The mobile access allows access to contracts, reports, and other vital information for when and how you do business Evisort can fully manage third party contracts, including full reporting and analytics of third party documents.
Evisort's ability to learn the meaning of language in contracts means fewe errors and better risk management. The Software comes with equipped with the capacity to allow it to identify non-standard contractual language offering definitive improvement in risk mitigation.
CongaContracts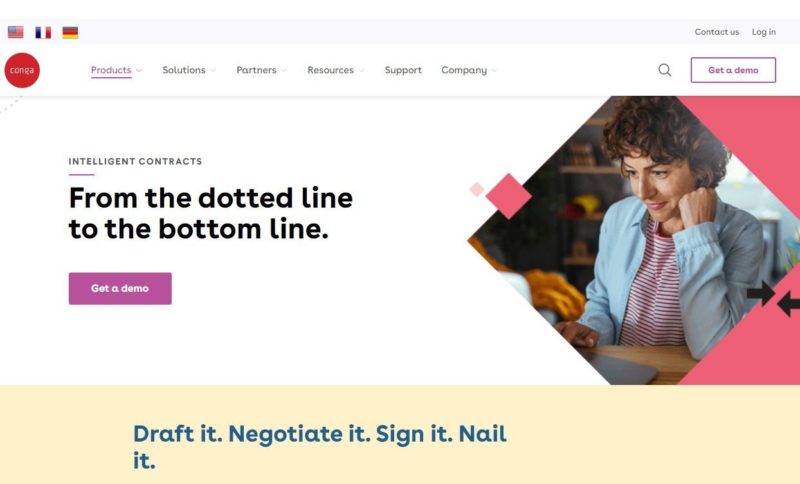 CongaContracts is a hybrid contract management system, allowing the software to be deployed on-site or via the cloud. The hybrid ability gives customers control over where their documents are stored. CongaContracts scores high in the ease-of-use category but does require algorithm training to take place before the system is fully functional.
CongaContracts requires some time and effort, meaning that it is not a quick solution for contract management. CongaContracts works best for large businesses and integrates well with almost all existing IT platforms.
Concord
Concord's contract management solutions, offers fast implementation, meaning the software is ready for full use faster than in many other systems. Concord works well across multiple departments and offers complete life-cycle management. The e-signature feature and the ability to allow third-party access allows for comprehensive workflow tracking.
Converting existing contracts can be cumbersome with the Concord system, but once all contracts are in the Concord system, it dramatically increases the ease of contract management. Concord offers limited customization in reporting and analytics, so determine the reports that would provide the most value for your company and make sure they are included in what Concord offers.
Icertis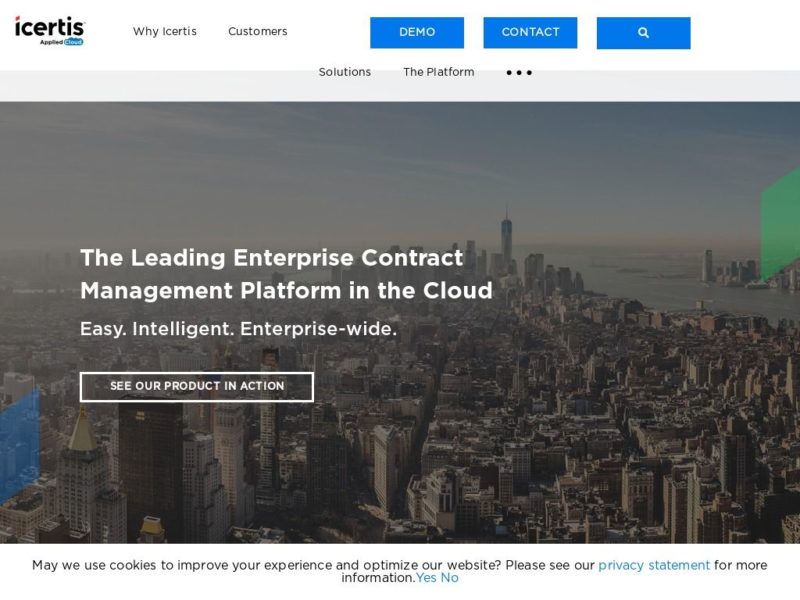 Icertis offers full life-cycle contract management with the unique feature of tracking regulatory compliance across multiple industries. The platform's standard features are intuitive and user-friendly, reducing the time spent training users. As with Agiloft, Icertis offers many custom features, but these features require time and training to utilize effectively.
The standard features are user-friendly, but the more advanced features require that significant time be dedicated to training and teaching use the software to its full potential.  Icertis can manage third party contracts and can create detailed risk analysis from third party documents. Icertis works best for large corporations, but it does not support access from mobile devices.