Last Updated on March 8, 2022
Are you thinking how to make your Mother's Day newsletter unique, outstanding and calling your customers to please their mothers by purchasing a present in your particular online store.
What kind of emotions may leave the customers indifferent and which ones evoke a desire to shop with you again and again — our article will prompt you.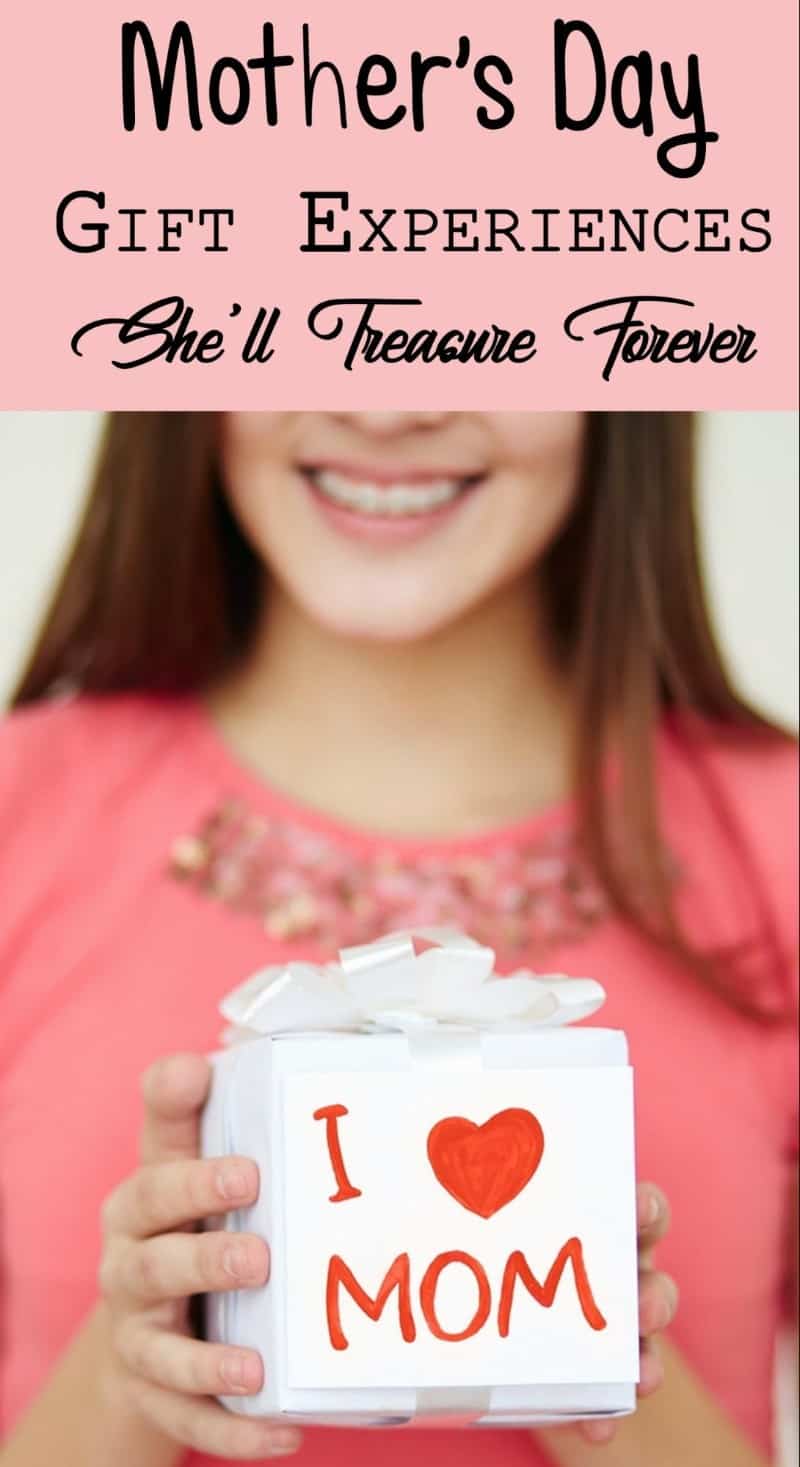 We have done some research on this topic. Hopefully, you will find our ideas useful and will follow the tips.
If you lack time to create yours, you are welcome to use any of these html email templates. They also offer many interesting ideas, and hundreds of already created templates.
The strategy
In the world of marketing, it is considered that all email campaigns should be started with a strategy. But this is not the case. close attention to your value proposition, which you have thoroughly thought about previously.
The design for Mother's Day newsletters
The best Mother's Day email templates comprise images that recall memories from sweet childhood, soothing colors and "soft" fonts.
Thus, the marketers are supposed to combine all these elements into a whole perfectly looking email which is about to call for emotions and gratitude for mothers.
The entire design should mirror your value offer.
Images
Images are your main tool here.
They should be appealing, peaceful and "warming". Certainly the best idea is to use the photos of children: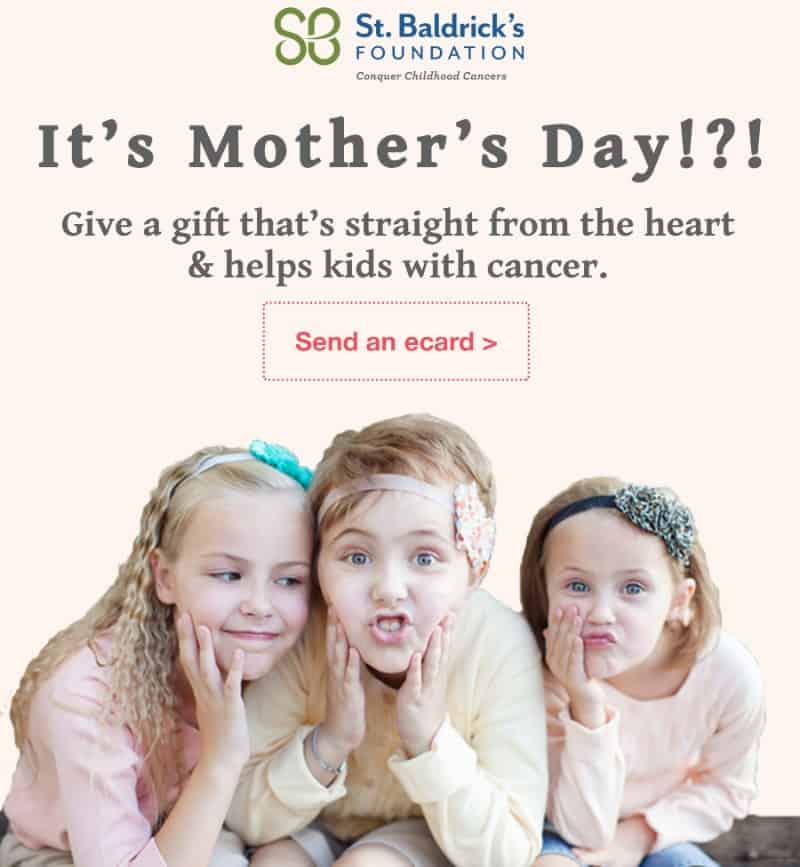 If you are afraid that too many companies will do it and you don't want to be like others, then you are welcome to use the photos of cute animals. Of course, the only right decision here will be to select an image of a mother-cat and a kitten, or a mother-dog and a puppy.
As an addition to any gift, on this day we present a bunch of flowers to our dearest moms.
Why not decorate your banner with a tender bouquet?
Looks pretty simple but feminine at the same time.
Colors
In the email templates for Mother's Day, use pastel colors as they are calling for the feelings of tenderness and warmth.
Not only pink and violet may be used here. Add yellow, green, blue, Tiffany colors and many others, but muted shades:
Lost in the variety of colors, and don't know which of them will harmonize in your emails? Paletton will help you select matching colors.
To make your email look beautiful, you will need this tool not only when choosing colors for images, but also for the texts and CTA buttons.
Fonts
We have said a lot that Mother's day is the tenderest holiday of all, thus we recommend applying "soft" fonts for your texts. Replace Arial with rounded Verdana, replace Times New Roman with the Georgia font.
Stripo email template builder offers a over 50 festive fonts.
Their trick is that all fonts used for texts written on banners are web-safe, as by the email clients they are recognized as images:
Texts
The words you use in the emails have essential power and impact on the readers' mood, and as a result, on their actions.
Every word should be filled in with love and gratitude for mothers:
Apple always finds the words to make us want their devices:
If you are looking for inspiration, go to ReallyGoodEmails. They have gathered hundreds of the best email newsletters from all over the world.
Best examples of Mother's Day Templates
Unfortunately, currently there are only a few perfect examples.
But we have managed to find 10 🙂
Example 1. Gold24.in
Their banner is made in pastel colors and decorated with hearts.
Example 2. Green Bay Packers
This American Football team lets the loyal fans buy some flowers for their mothers, made in on-brand colors.
And the best feature of this email is the exact date of the holiday.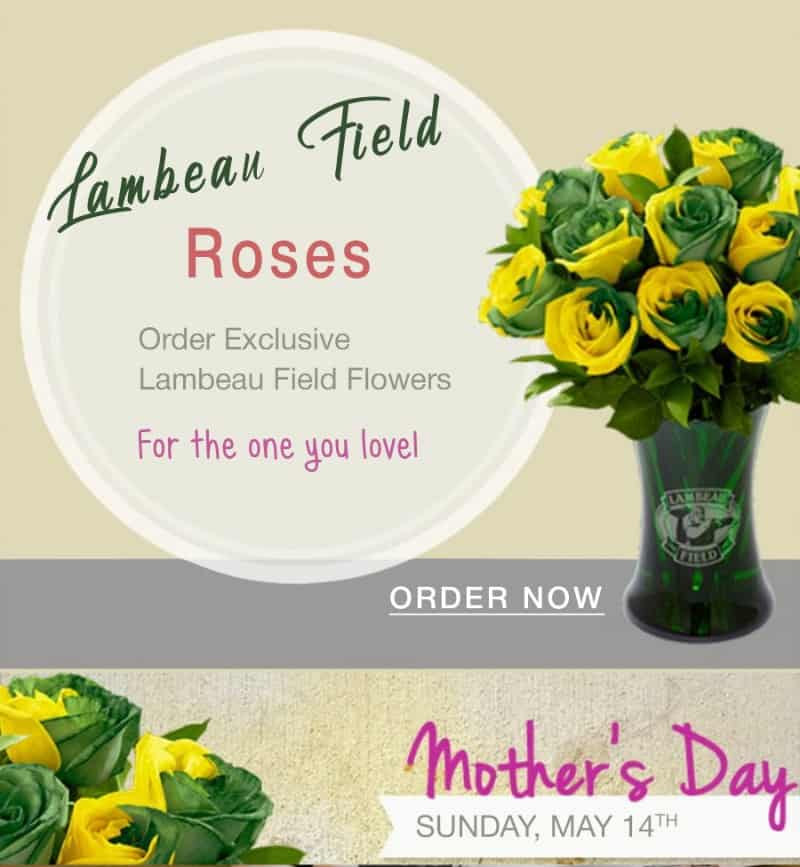 Example 3. Gold24.in
This banner calls for sweet recollections from childhood. A mother and happy child. Hardly anything can be better and more heart-warming.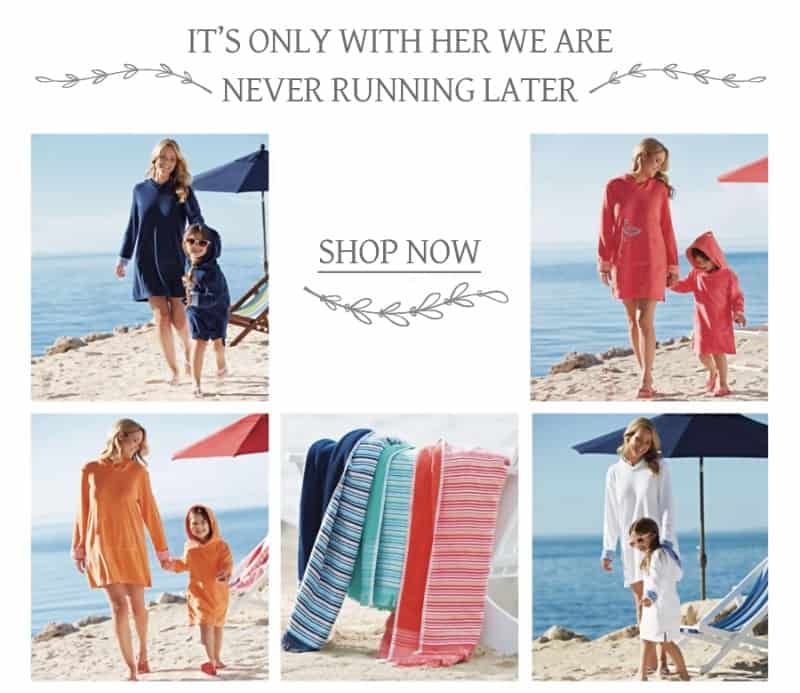 Example 4. Shop Cratejoy
Perfect color combination, cheerful woman, and excellent, appealing words to get one more present for mothers.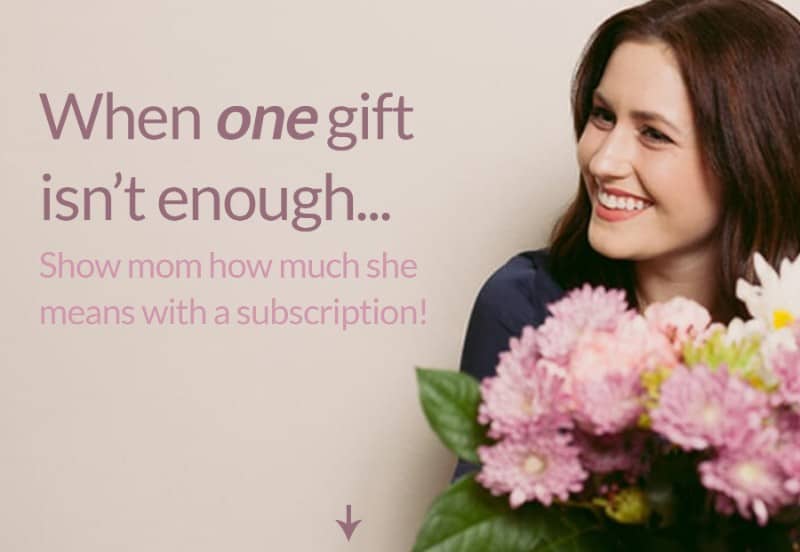 Example 5. Columbia
A great opportunity to have fun with mothers and children is to spend some time outdoors. And Columbia knows you will need comfortable clothes.
Example 6. Joyus
What can be better than a happy, satisfied calm mother? And the photo shows that a pair of good-looking earrings can make your mom smile.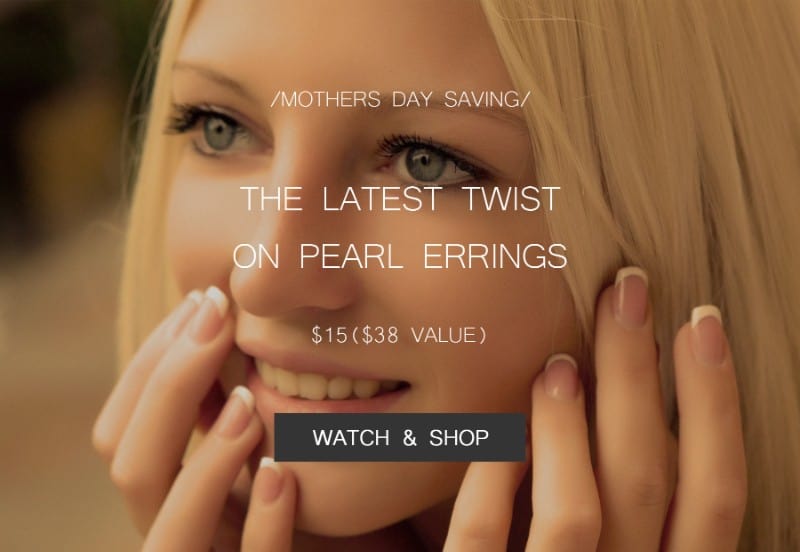 Example 7. Elizabeth Arden
Great thing to let your customers know what items are the most popular. Save people's time.
Example 8. Gaiam
This image of a mother and a son meditating, reminds us that our mothers need not only jewelry, but also rest, peace. They need to relax.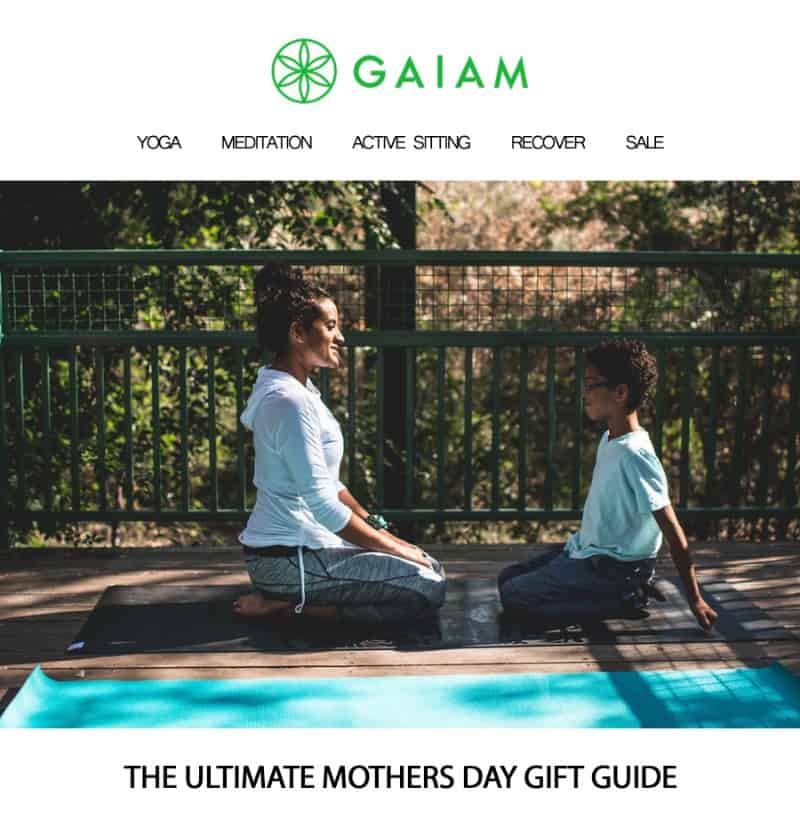 Example 9. Feelunique.com
The brush slogan "Scents She'll Love" leaves no room for hesitation.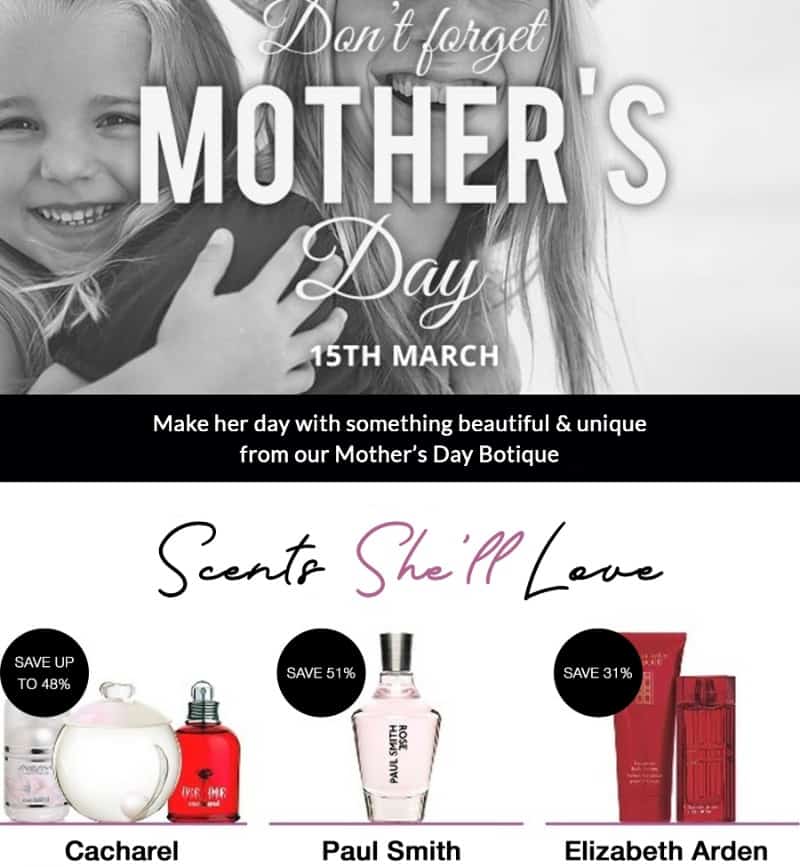 Example 10. The Seventh Generation
All the three generations in one image — a splendid idea. Besides, on this day, we should congratulate our grannies, too.
Here we decided to attach some examples of the newsletters dedicated to Father's Day, as they are bright, impressive and very emotional. You may use them for inspiration.
They contain not simple photos of children, but of children being happy next to their fathers: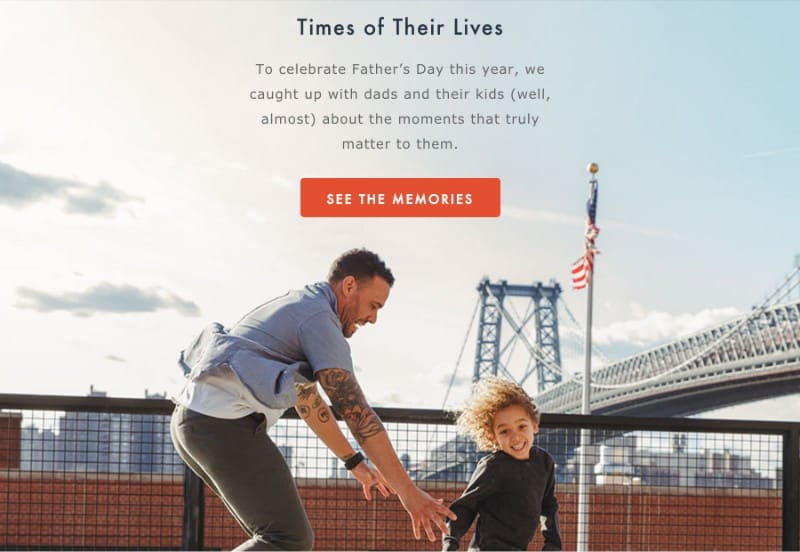 These emails call for warm feelings, recollect the best moments from the childhood and a strong desire to give some joy to the fathers: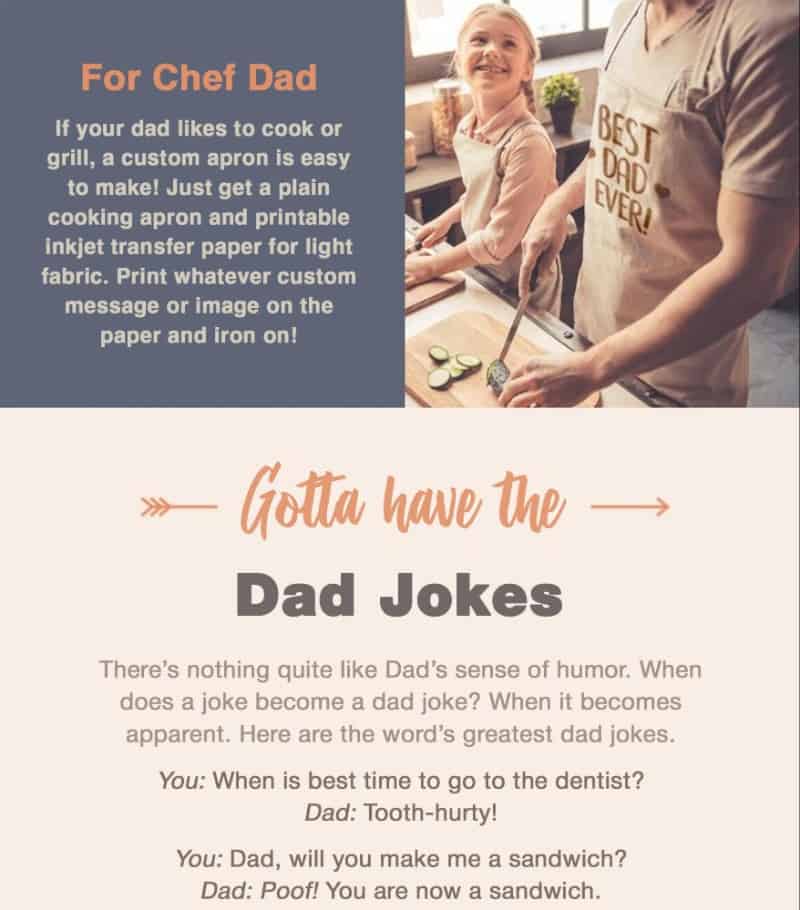 What a great idea. They even included "Dad jokes".
You can add mothers' songs to your emails or a wish to all moms.
Who said that only fathers have fun with their children? Who said that only fathers love to remind the happy days?
We are sure that any mother would love to receive this photo album, too:
Sticking to all these rules will significantly increase your average online store check.
We do hope that maybe this year you will build a touching, sweet newsletter dedicated to Mother's Day.
Make mothers a little bit happier!