Last Updated on January 20, 2022
As a pet owner, you want to create a space that is both attractive and accommodating to your four-legged friend. One key component of this is having floors that look good and can handle clawed traffic.
Finding the best flooring for dogs means researching wood durability and weighing your options carefully.
Finding a Flooring Professional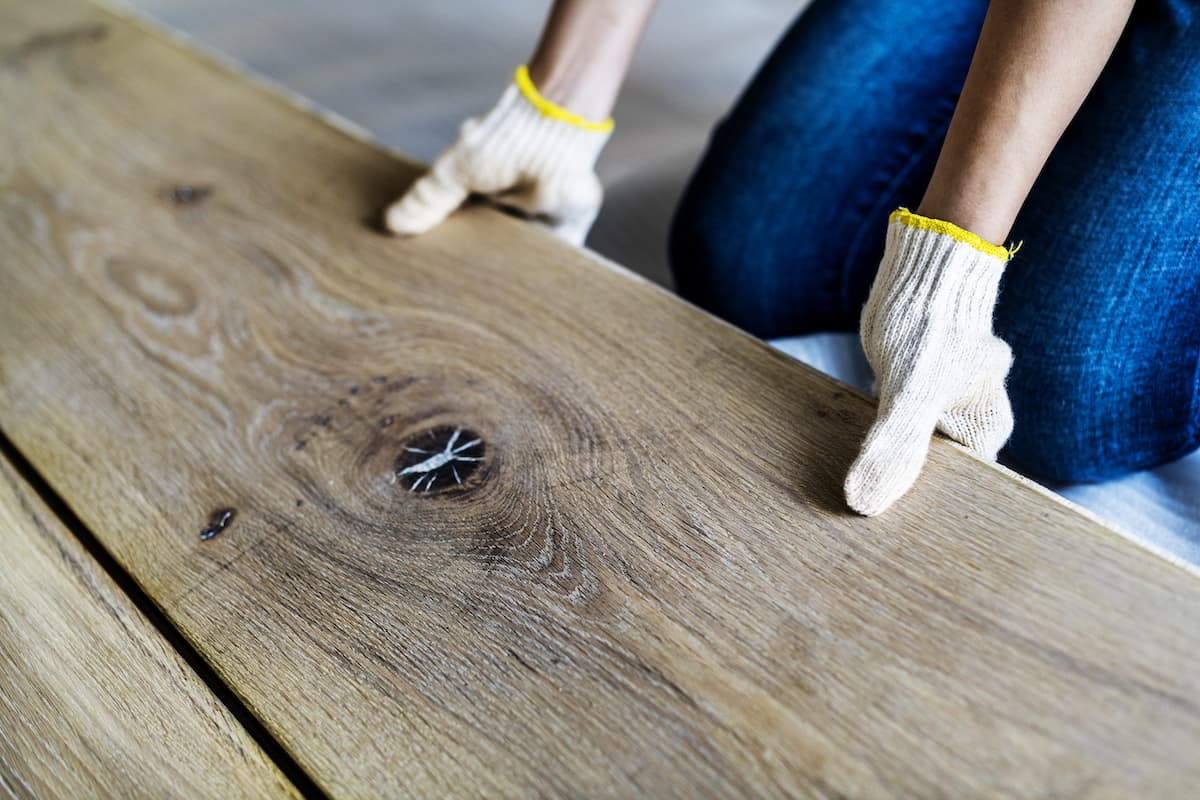 So, where can you turn today for your flooring project?
You can always start with a local professional or a national chain like Empire of Home Depot. A brick-and-mortar showroom will give you a tactile, up-close idea of the materials available to you.
Given current health and safety concerns, you may find that shopping in a showroom isn't a possibility. There are plenty of online retailers that can help you choose a material. Many, like HardwoodBargains.com, have apps to help you visualize what your room will look like.
Whatever option you choose, you should find an installation company that can provide guidance geared to your needs. You know best what pooch accommodations your home will need. Make sure the seller listens to your personal concerns and tailors their advice accordingly.
Nonetheless, here is a broad overview of the flooring options available to you as a dog-owner.
Knowing your Hardwoods
Anticipating your potential puppy challenges, you can identify flooring options that are both stylish and sensible. Luckily for dog-owners, the days of wall-to-wall carpeting getting stained, clawed, and matted with hair are over. You can now find countless great hardwood options!
Your best tool to find good, durable wood is the Janka hardness scale. A dog-friendly floor should have a high Janka rating. Popular options include:
Brazilian Walnut
So durable that it's used for outdoor decks, this wood has a rich appearance.
Maple
An American staple used on basketball courts, this wood can withstand a lot of traffic.
Acacia
The grain of this luxurious hardwood is stunning. It's not cheap, but it's worth every penny!
Hickory
Resilient not only for its hardness but also for its vivid patterns that mask scratches and marks.
Red and White Oak
Softer than the options above, but still strong and quite affordable.
A quality sealant on any of these woods will bring a striking, bold finish to your floor. It will also give added protection against heavy paw traffic.
Exploring Other Dog-Approved Woods
Hardwood flooring is a classic solution for your dog-friendly household, but it's not the only option. There are many other ways of flooring for your dog likewise they are also child friendly so that a normal child can use that flooring. If you are a dog lover and want your dog to be happy and friendly for you then this hardwood flooring is the best option for you. But it is not the only option. Besides all of this you can go to a good furniture store where you can find good dog-friendly flooring.
Bamboo
Bamboo, for example, is actually a grass, but it has the strength of wood and a high Janka rating. Your dog might find it especially pleasant since it retains heat in cold weather. Not bad for a midday snooze on the floor!
Cork Flooring
For more casual spaces that see lots of pet traffic, you may want to consider cork flooring. Cost-effective and soft under foot and paw alike, cork also provides a nonslip surface. Dogs are less inclined to dig their claws into it.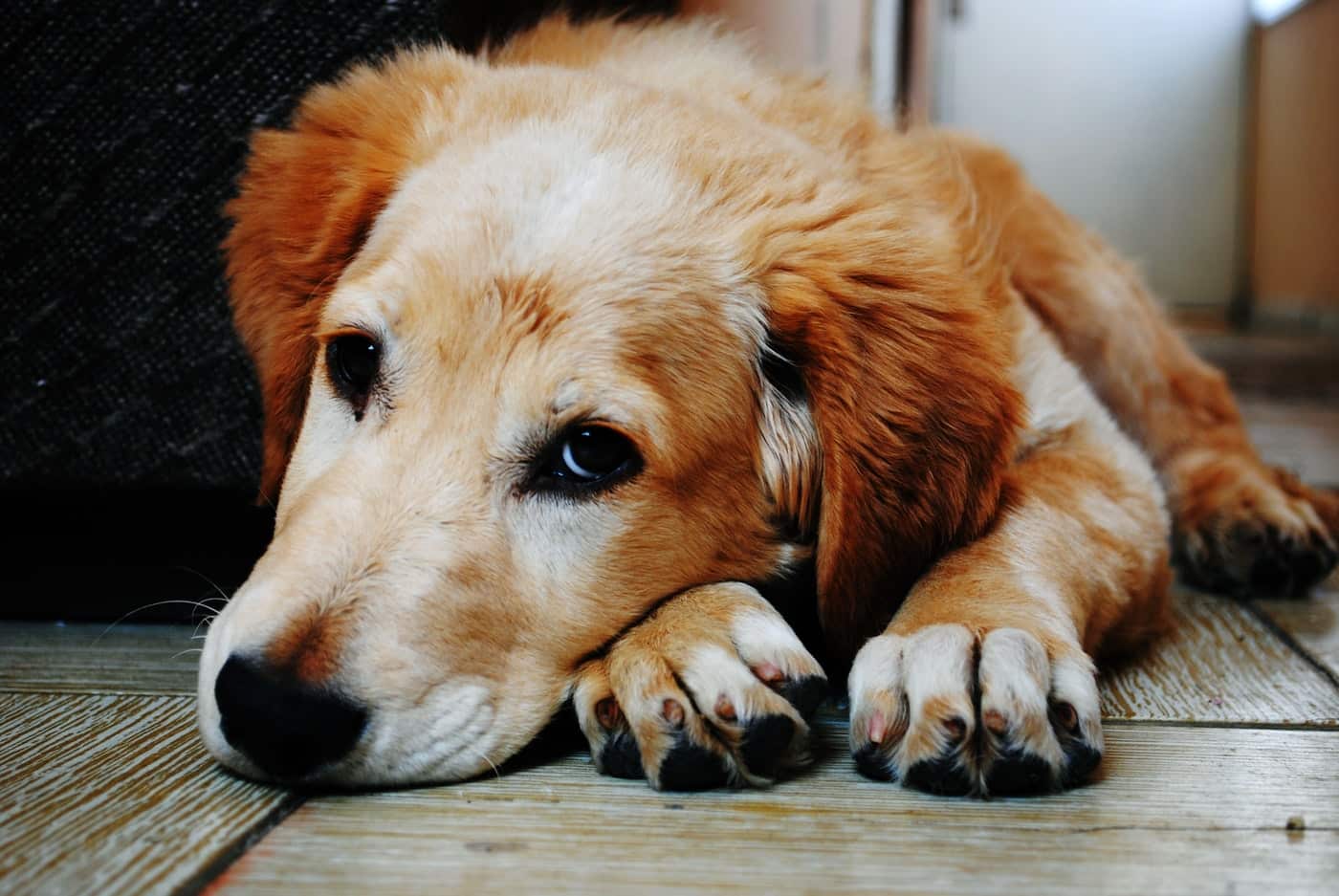 Pros and Cons of Manufactured Flooring
Many homeowners opt for a laminate, vinyl, or wood-grain tile option. These can be more economical solutions. Vinyl in particular is extremely pet-friendly.
However, these manufactured materials have significant downsides. Chief among these is that you cannot sand down these composites when gouges, scratches, and discolorations begin to show.
Sanding, after all, is an important option for you to refresh and rejuvenate your flooring after years of wear.
As with any home renovation, choosing a dog-friendly floor option requires lots of upfront planning. The more thought you put into your flooring material, the less of a headache you'll have maintaining it.
If you put in the effort early, you can spend less time agonizing over floor damage and more time relaxing with your furry companion.