Last Updated on March 8, 2022
It's not surprising at all how people have gone crazy over the GoPro, especially for the active ones who would love to relive their adventures over and over again.
Sure, a lot of people complain about its battery life, which is something that matters a lot if you're on an adventure far away from home and do not have the luxury to plug it in for charging anytime soon. But having an extra battery pack around makes that okay, and the number of things that a GoPro does makes it completely understandable how fast its batteries run out.
When it comes to its price however, this is one thing that you just can't argue with. It's either you can afford it, or you can't. This is why there is so much comparison between the GoPro and other brands. Is the GoPro really worth it? While you think about it, here are other options that you may want to consider:
1. Sony HDR-AS100V
The Sony HDR-AS100V is one powerful action cam that has been compared to the GoPro one too many times. It's the best one that Sony's got, with its high bitrate recording and the fact that it's packed with so many added features.
It has GPS and a tally light on top lets you know once recording has started. And although it requires you to put in a microSDXC card to take advantage of the high bitrate recording and its live view remote cannot be used for playback, the quality of the images and videos that it produces makes it all more than worth it.
2. Contour Roam 2
If you want a no-frills action camera, then that's exactly what the Contour Roam 2 is. It's waterproof by default, and the 4GB microSDHC card and tripod mount are part of the package. The Instant-On Record switch also allows you to shoot anytime you're ready, a great feature for people on the most extreme adventures.
Shooting at 60 frames per second, the video quality is smooth enough for anyone. The rechargeable batteries can't be replaced either, so it's better used somewhere where you have access to a charging station.
3. Garmin Virb Elite
The Garmin Virb Elite is definitely one of the most interesting looking cameras on this list, which makes it the perfect toy for those who want to stand out. Its rugged design makes it perfect for the outdoors, and its 720p and 1080p performance are definitely exceptional.
What could be a drawback to the Garmin Virb Elite is the need for a dive case if you plan on shooting underwater, something that isn't part of the package and would have to be purchased separately. If you'd rather go on a dry adventure however, then this is quite a worthy opponent to the GoPro.
4. iON Air Pro 3 Wi-Fi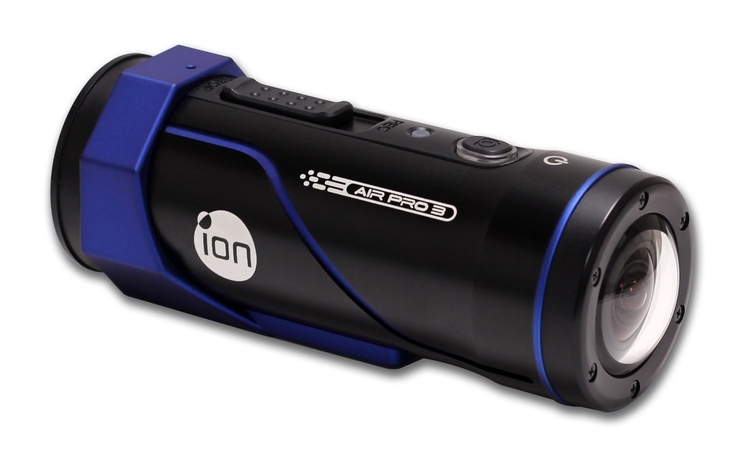 Here's another action cam that takes simplicity to the next level, especially in terms of how you use it. The iON Air Pro 3 Wi-Fi is waterproof on its own and doesn't need an additional dive case, and Wi-Fi connectivity and wireless remote control add that cherry on top of it.
This 1080p cam also produces great fast-moving videos that are smooth and seamless, and also allows you to capture burst shot and time lapse images if you'd rather veer away from conventional images. The batteries are built-in though, so this is another action cam that requires you to have access to a charging station, especially if you know you're going to do a whole lot of recording that could drain its battery life in no time.
5. JVC ADIXXION GC-XA2 Action Camera
The second of this product line from JVC, they have definitely worked with what they had one the first one and improved every single thing they saw. This is why the JVC ADIXXION GC-XA2 Action Camera has turned out to be quite an action camera.
It is extremely lightweight, which is a must for something you plan on bringing to your wildest adventures. It's also dust-, shock-, freeze-, and water-proof, making it that perfect companion no matter what crazy thing you plan on doing today.
And yes, in the midst of all these awesome features, the videos that it produces are as awesome, but as cameras of this range go, all that action that it goes through could take its toll and drain its battery life quite quickly. Despite that fact, it's still an awesome action camera for you to bring anywhere, as its functions and features are more than worth it and could make you forget about the few things that it lacks.
Have you made a decision yet? Compare these cameras with the GoPro of your choice and come up with a better decision. These may not be as popular as the GoPro, but the features they have are just as awesome.