Last Updated on January 24, 2023
Minecraft is one of the most exciting kid-friendly games ever designed. The incorporation of colorful graphics, and the fact that Minecraft enables your little ones to create their ideal worlds significantly add to the overall fun during gameplay. 
But whether your kids are only learning to play Minecraft or they are already pros, one thing is for sure – there will always be some room for improvement. And one way to make your little ones adept at the game is to get them Minecraft books for kids. The good news is, there are plenty of these books in most online and physical book stores. 
However, shopping for the right Minecraft book for your young ones requires that you carefully investigate its content. At the very least, the book should be easy to read, informative, and entertaining. 
Fortunately for you, we've done the homework and uncovered the top 12 Minecraft books for kids, which we review below.
Best Minecraft Books
1. Minecraft for Beginners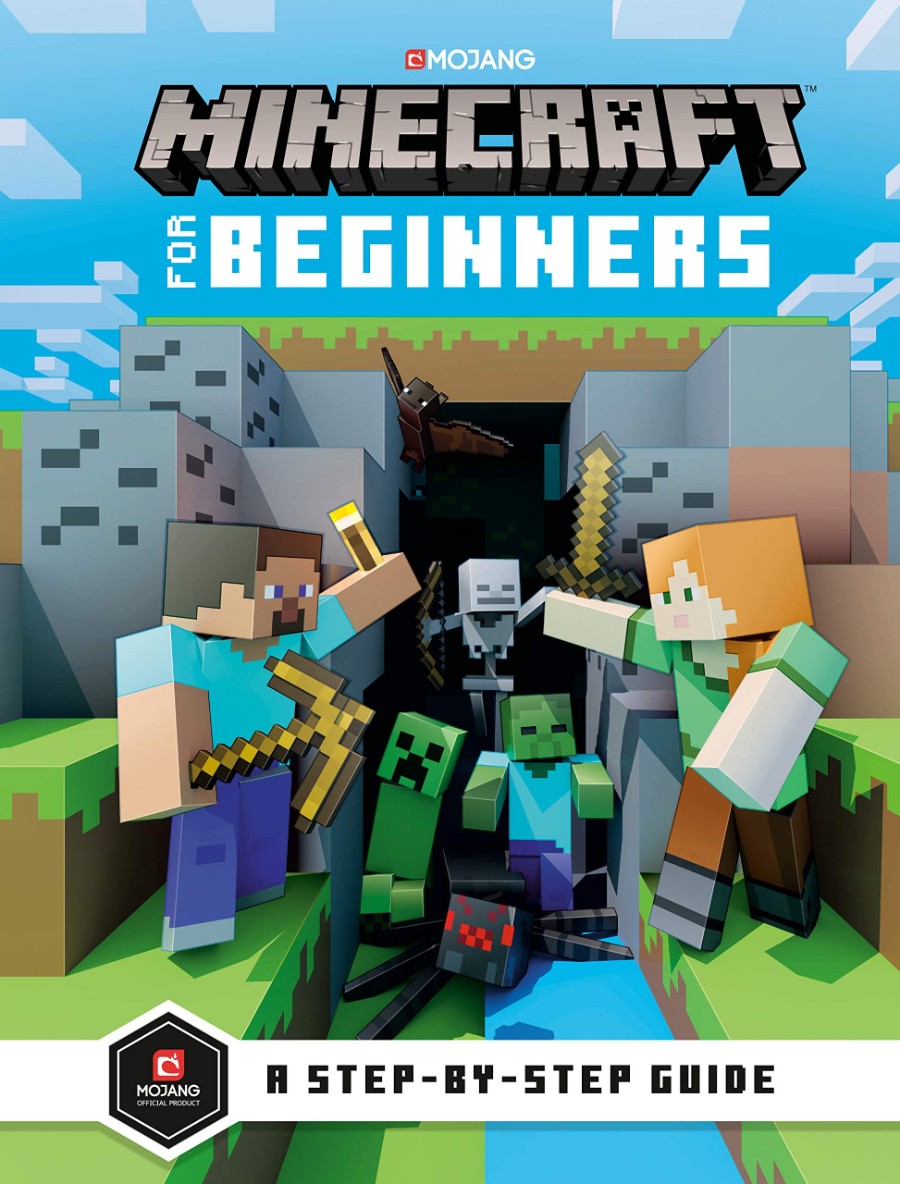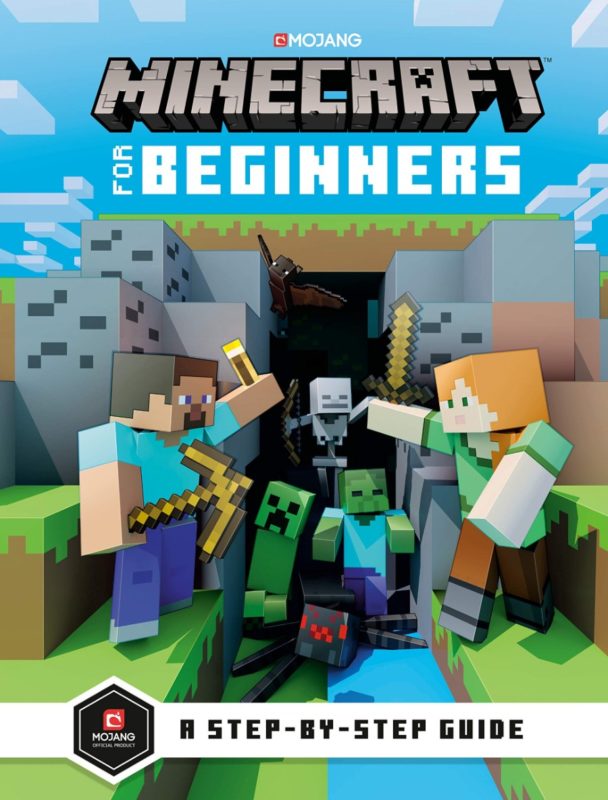 As the name suggests, this is a Minecraft book that's especially dedicated to beginner players. The book is a resourceful tool for children that are new to Minecraft and are struggling to understand the basics of the game. It comes with easy-to-follow guides that will equip your child with the right skills on how to survive in the perilous Overworld. 
Some of the skills the book highlights include how to mine metals and how to construct a shelter. Minecraft for Beginners will also equip your child with knowledge on how to make craft armor and other equipment.
Besides, the book shares some basic info and tips on animals and monsters that your kid will encounter on the way.
2. Minecraft Let's Build! Land of Zombies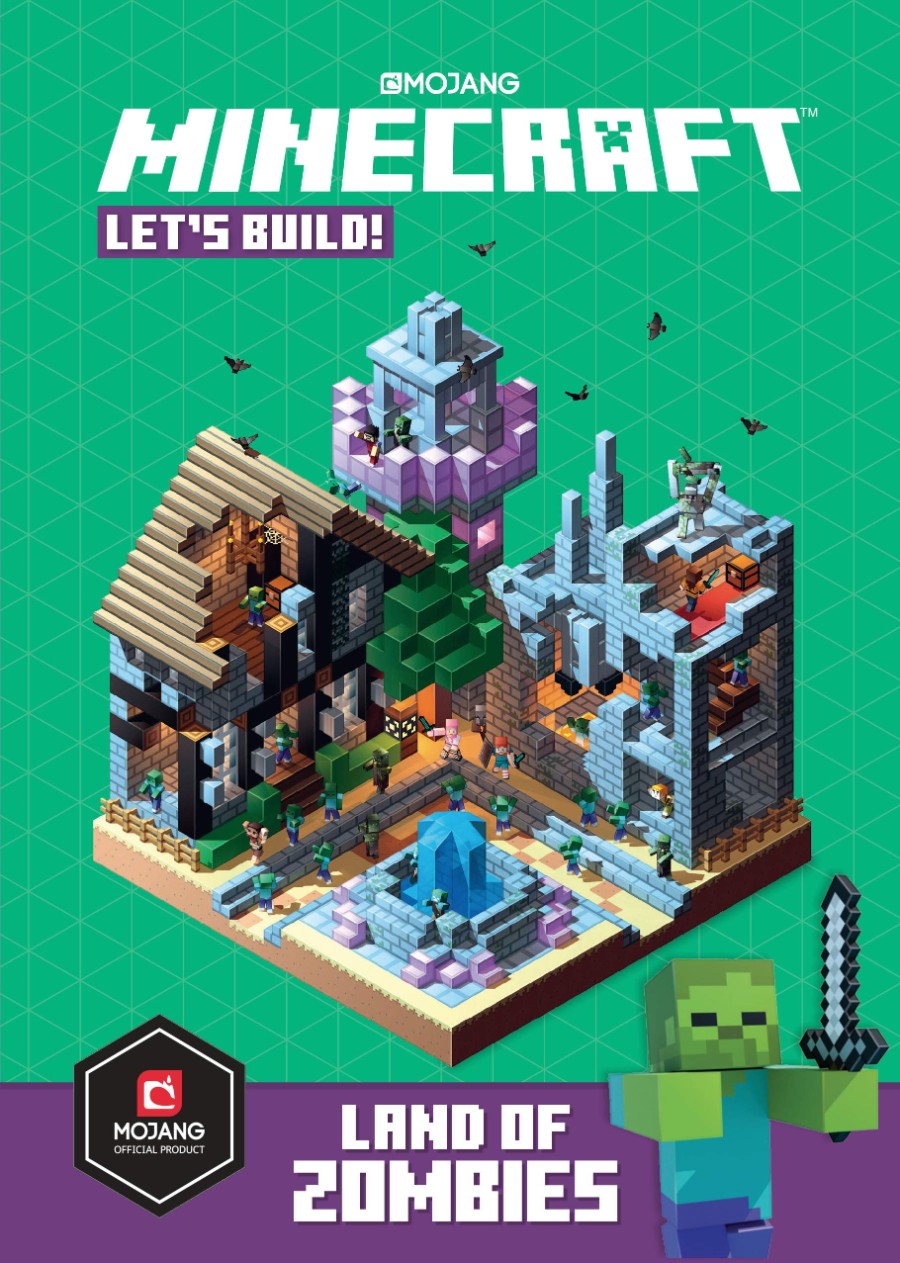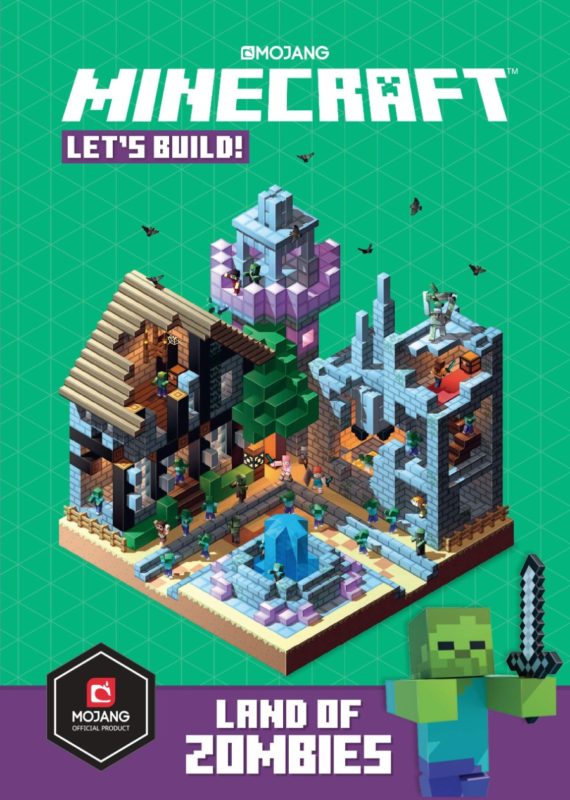 Battling zombies isn't a fete for the faint-hearted. It requires careful strategy, and that's what this Minecraft book is all about. The book is a simple guide that contains resourceful ideas for building lands that are dedicated to fending off zombie attacks. 
Your child will learn how to construct a zombie arena, a zombie-infested graveyard, an undead city, as well as a top-secret lab where they can create zombies and extract their serum. The guide is as eerie as it's informative.
3. Minecraft Let's Build! Theme Park Adventure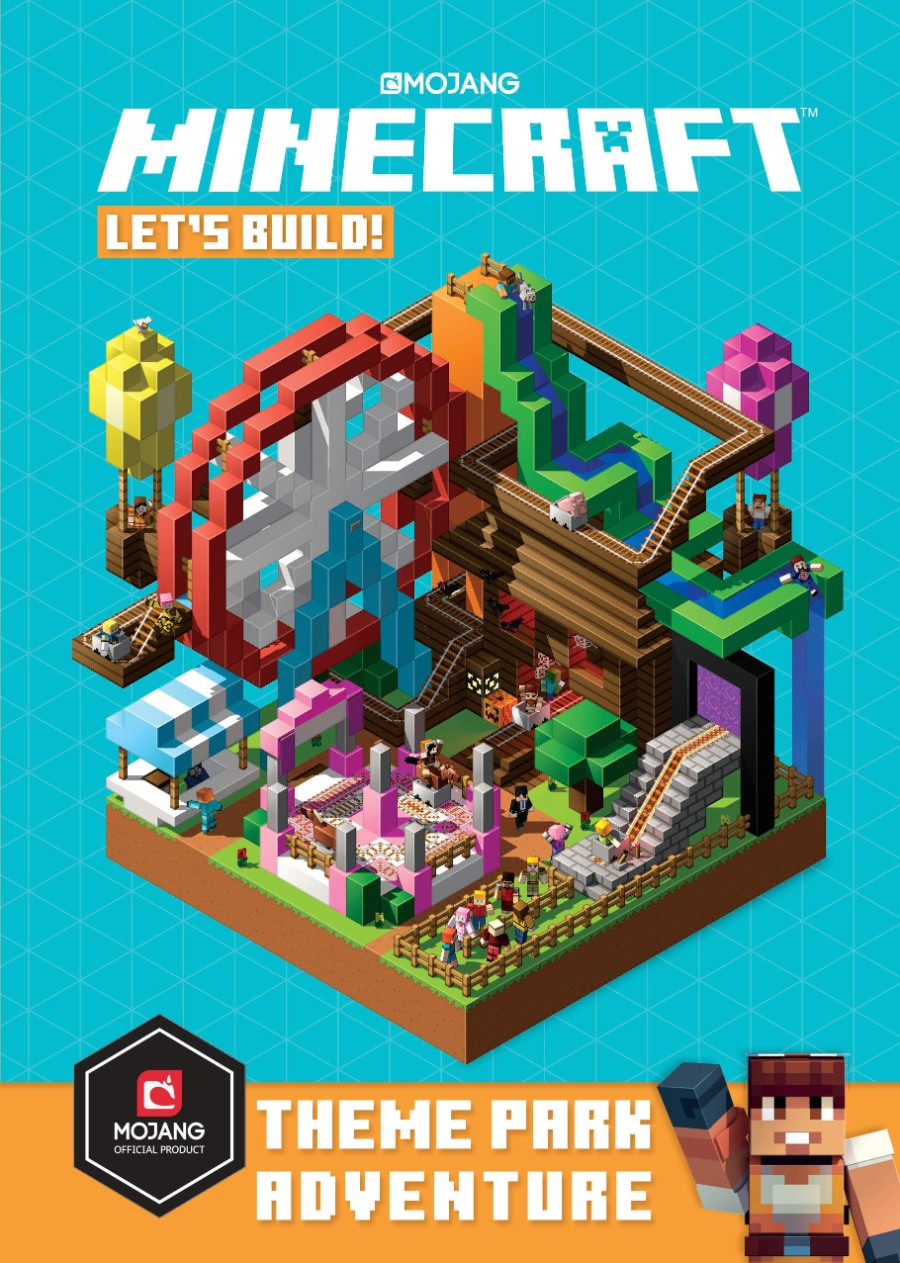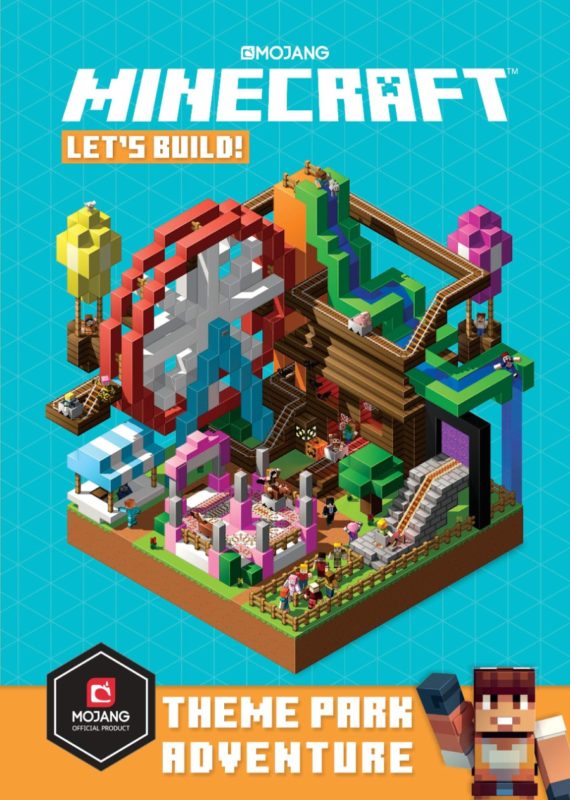 Minecraft isn't just about zombies and spooky stuff. It's also an exciting land to go on exhilarating theme park rides. Is your kid struggling with building their own theme parks? Then this might be the right book for them. 
The how-to, step-by-step guide will equip your little one with skills in building all kinds of theme parks, from a classic carousel to a haunted mansion ride. Other ideas in the book include how to build a terrifying alternate-dimensions rollercoaster and thrilling river rapids.
4. The Complete Handbook Collection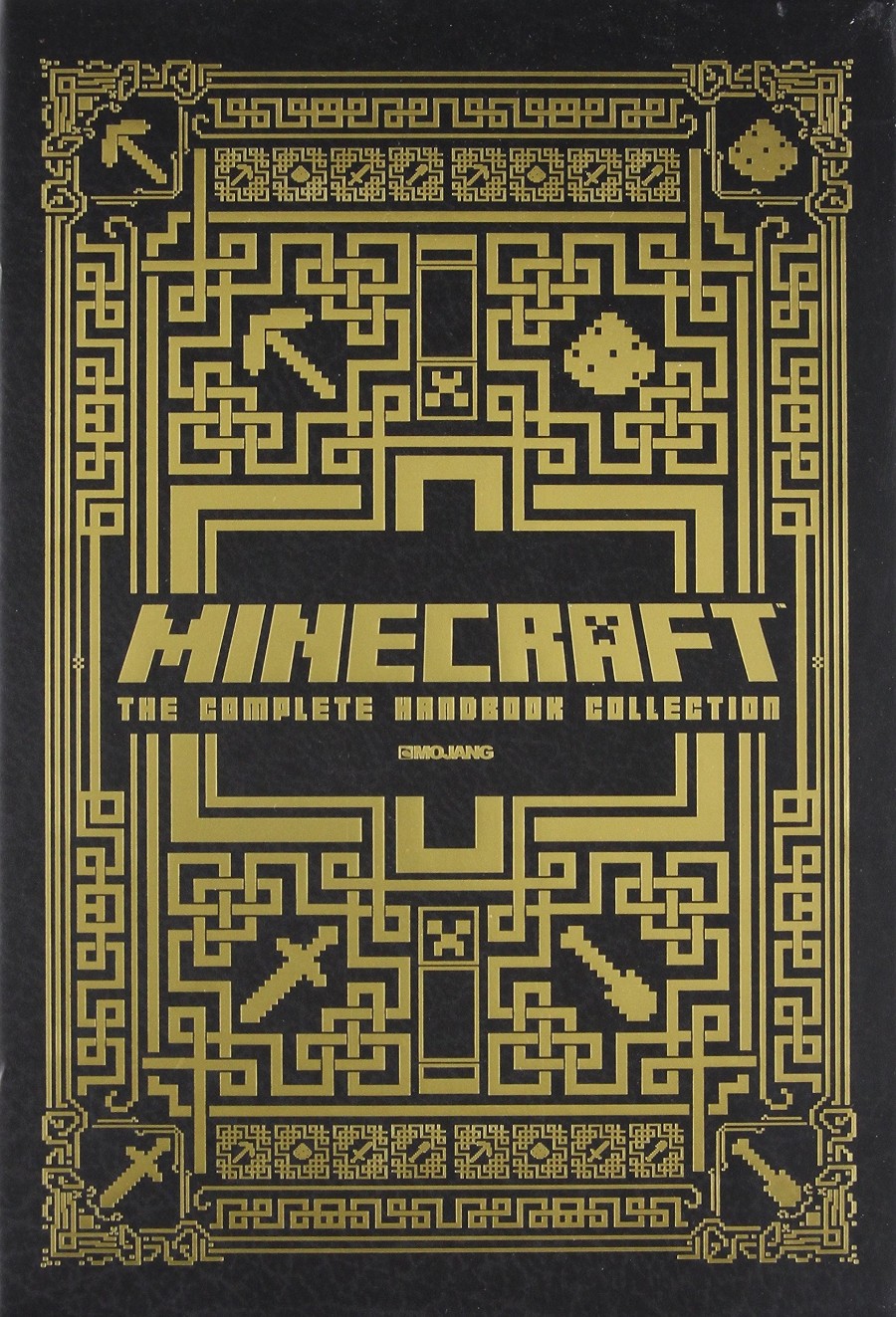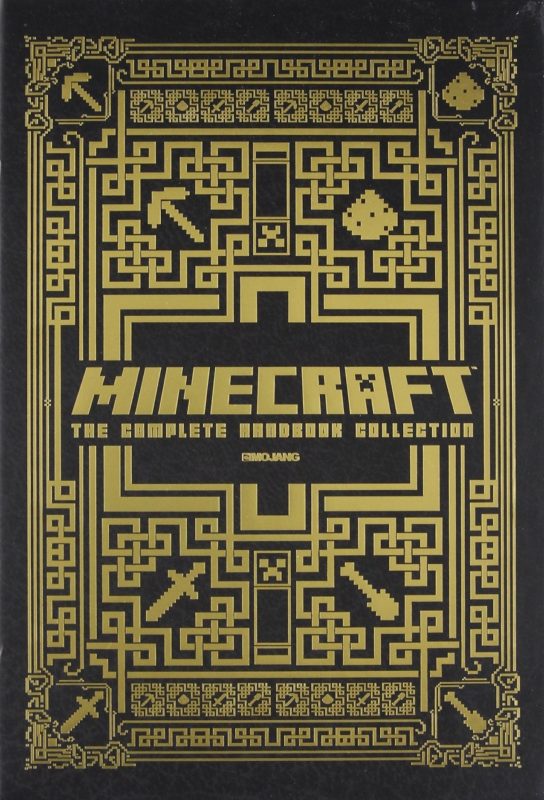 The Complete Handbook Collection isn't a single book but an assortment of four books, namely the Essential Handbook, Combat Handbook, Redstone Handbook, and Construction Handbook.
Each book covers specific areas of knowledge about the game of Minecraft. The book collection contains detailed instructions that will help your child to delve deeper into the exciting world of Minecraft. 
Another bonus point is the inclusion of numerous resourceful images. Not only are these images designed to be captivating, but they also help your child to grasp the various concepts highlighted in the book.
5. Guide to Creative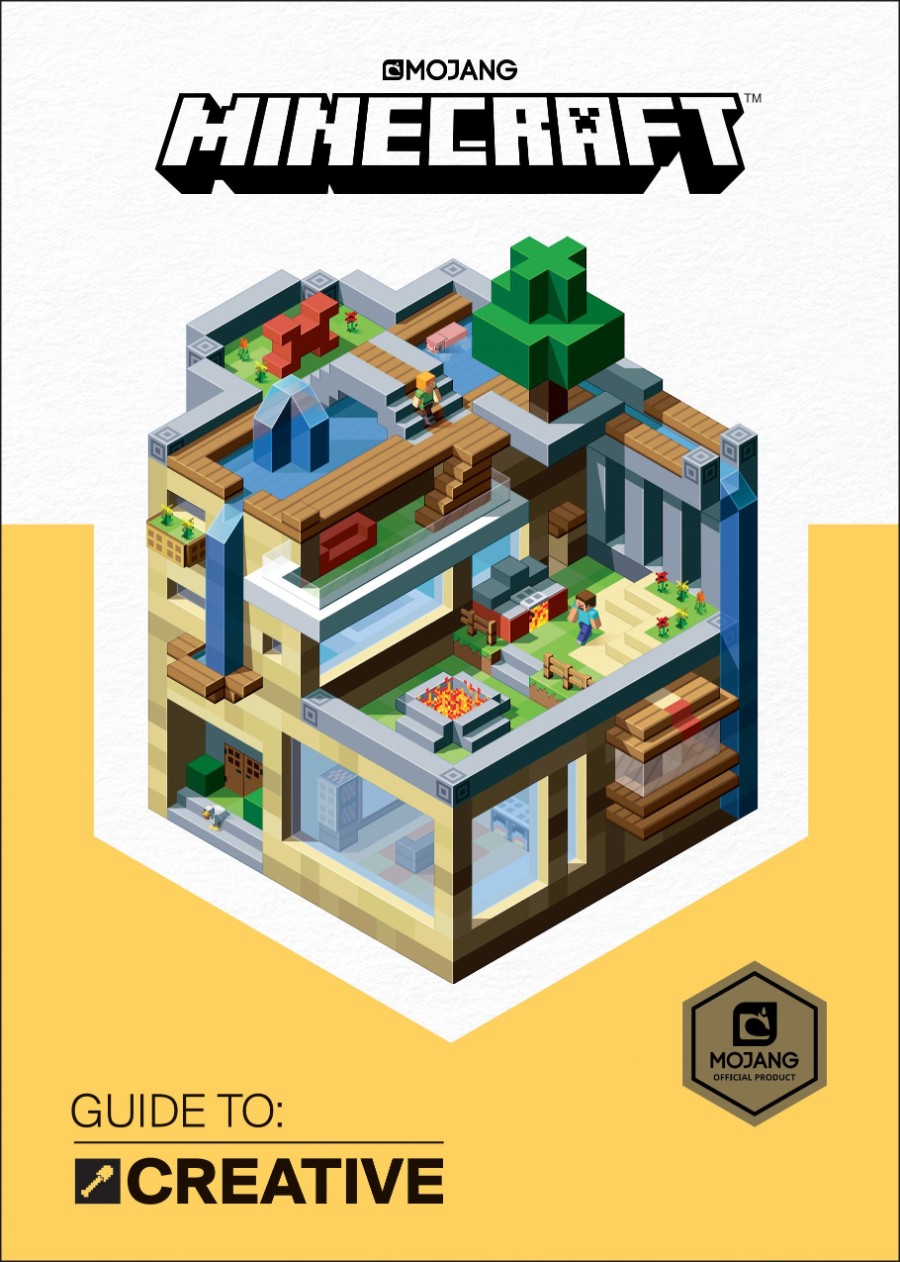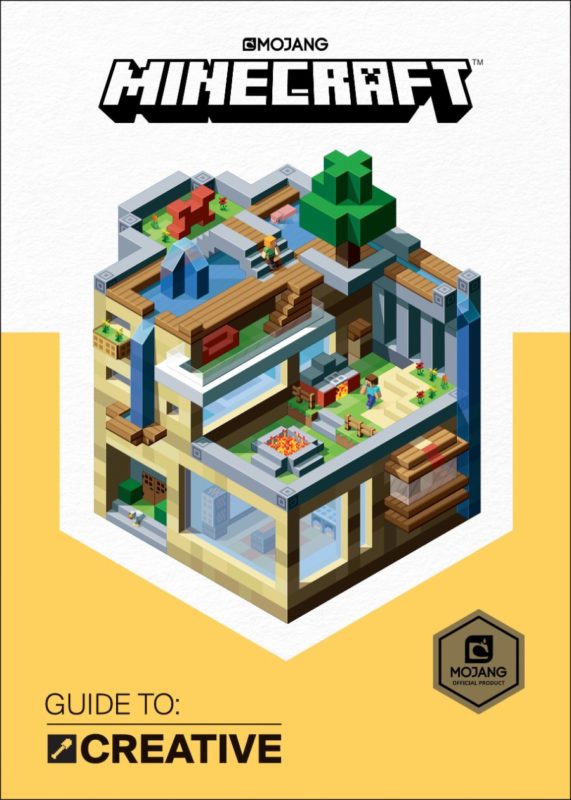 Guide to Creative is designed for parents who desire to help their young ones let their creative juices flow. This Minecraft book for kids packs numerous blueprints and easy-to-follow tutorials that detail how to construct some of the most complex structures. 
Not only is Guide to Creative ideal for beginners, but it's also one of the most favorite reads for seasoned players. The illustrations are captivating and the instructions are carefully articulated. Besides, the book is small enough for your little ones to carry around.
6. The Big Book of Building: Everything Minecraft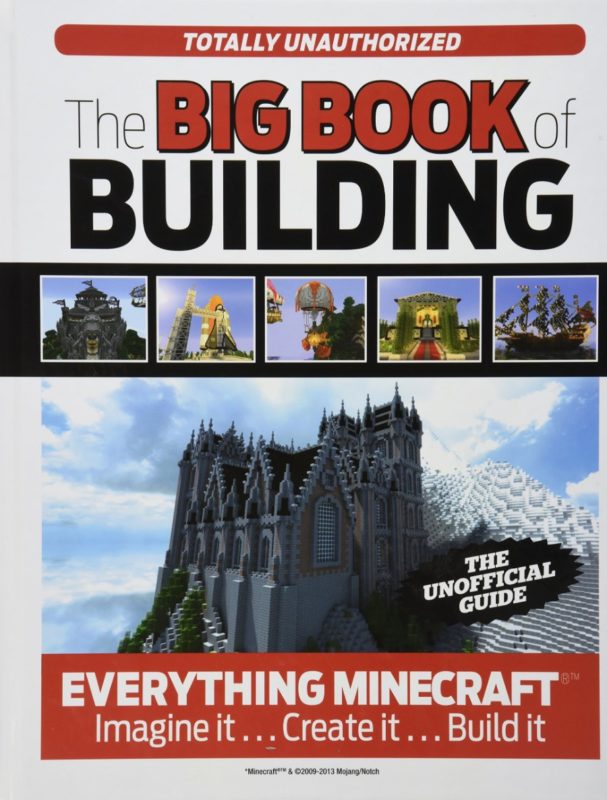 This book lives up to its name. Your little ones will uncover everything there is to know about the game, ranging from a brief overview of Minecraft to advanced skills in mining, farming, to building of complex structures. The comprehensive nature of the book makes it another special recommendation for beginners and mavericks alike. 
The ideas captured in the book aren't only informative, but are also thought-provoking, enabling your kid to get creative with the game. Also, the book introduces your child to some of the most accomplished builders in the Minecraft community, and the tips behind their successes.
7. Minecraft: Ultimate Book of Secrets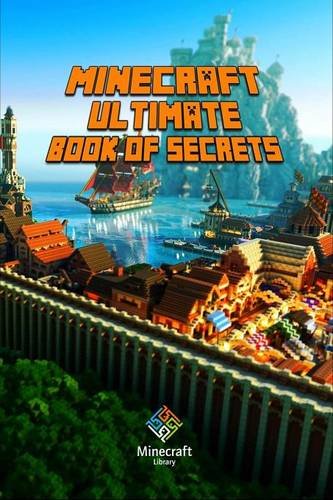 In a world where everyone that you encounter is a potential threat, it pays to know how to protect yourself from unforeseeable danger.
The Ultimate Book of Secrets contains more than 100 tips and tricks on some of the most unexplored methods of gaining leverage over your rivals and threats within the community. 
The book will transport your kids to Minecraft's most hidden treasures, as they uncover resources that will help them excel in various aspects of the game.
8. Minecraft Annual 2020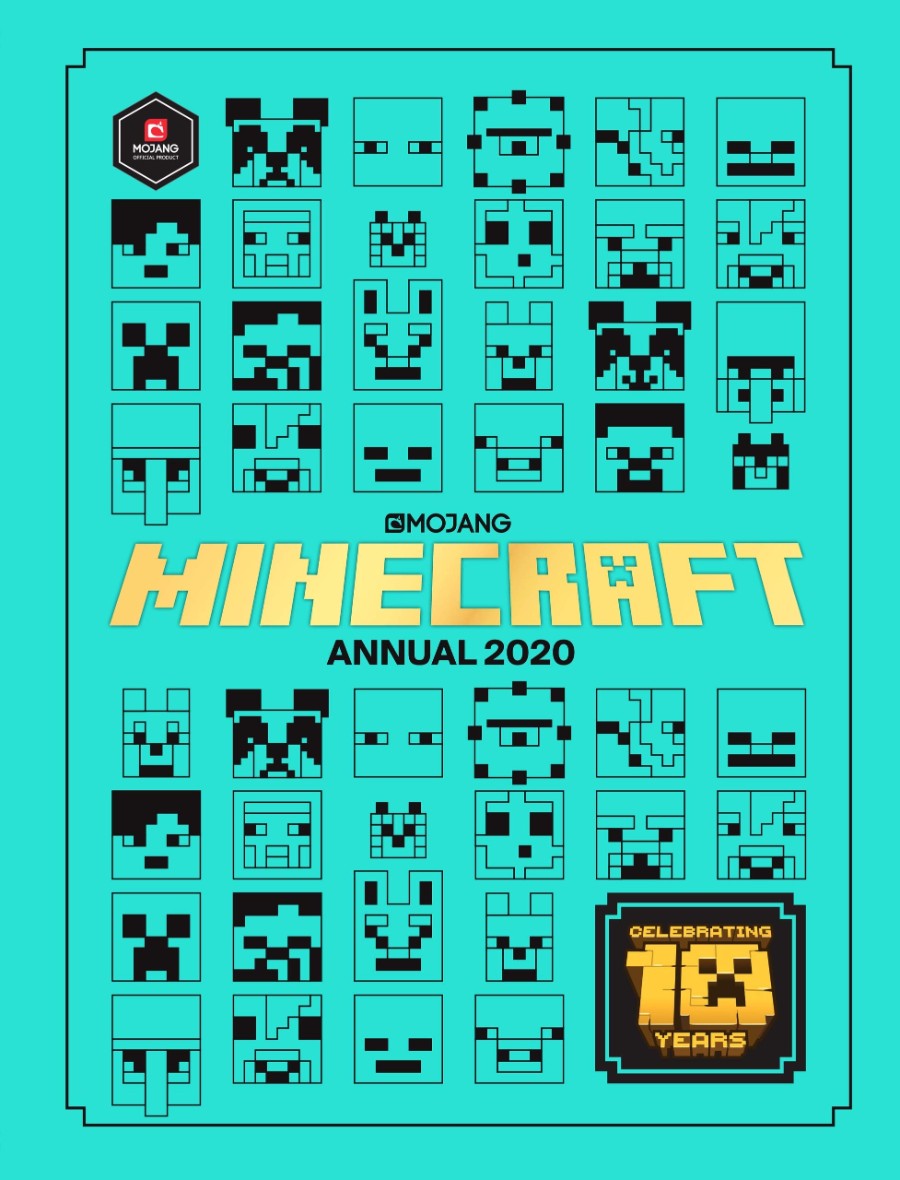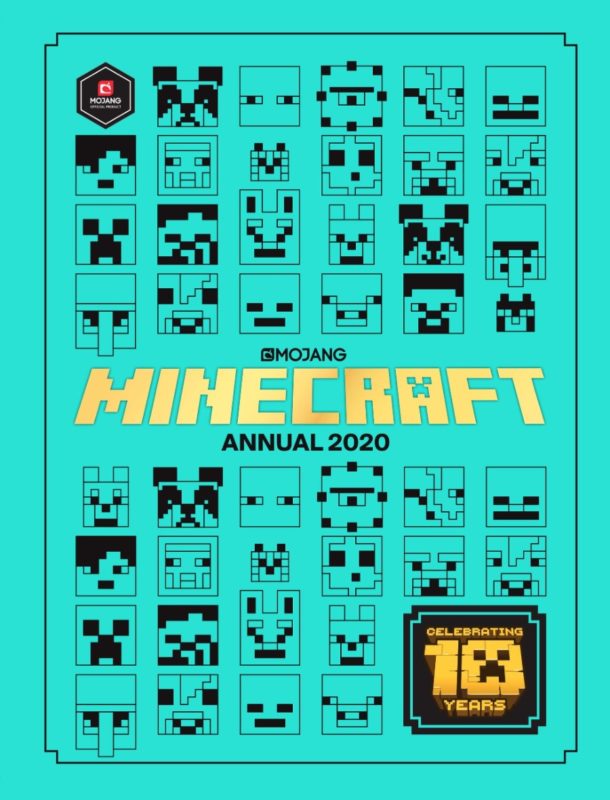 The journey of Minecraft since its inception in 2009 has been long and treacherous. And when the community marked their tenth anniversary in 2019, there was a need to compile a detail of events about the challenges experienced since then. 
But Minecraft Annual 2020 isn't just a compilation of past events, the book also features some of the most useful build ideas. There are also exclusive interviews with various members of the Mojang team, through which you can get a glimpse of their amazing offices. 
9. Modding Minecraft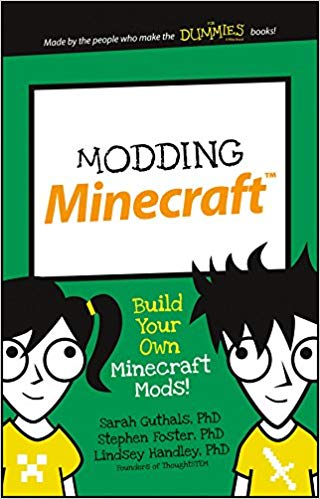 Modding Minecraft is another great Minecraft book for kids that teaches your children how to build different kinds of structures. Anything your kiddo can think of is covered in this book, from a steampunk barn to a loop-de-loop castle, a post-apocalypse submarine, etc. 
The building tutorials in the book are presented in a creative way to help your kids improve spatial reasoning, abstract thinking, and overall creativity. As it promises to impart very crucial skills, you don't have to worry even if your children become addicted to Modding Minecraft.
10. Invasion of the Overworld: An Unofficial Minecrafter's Adventure (Gameknight999 Series #1)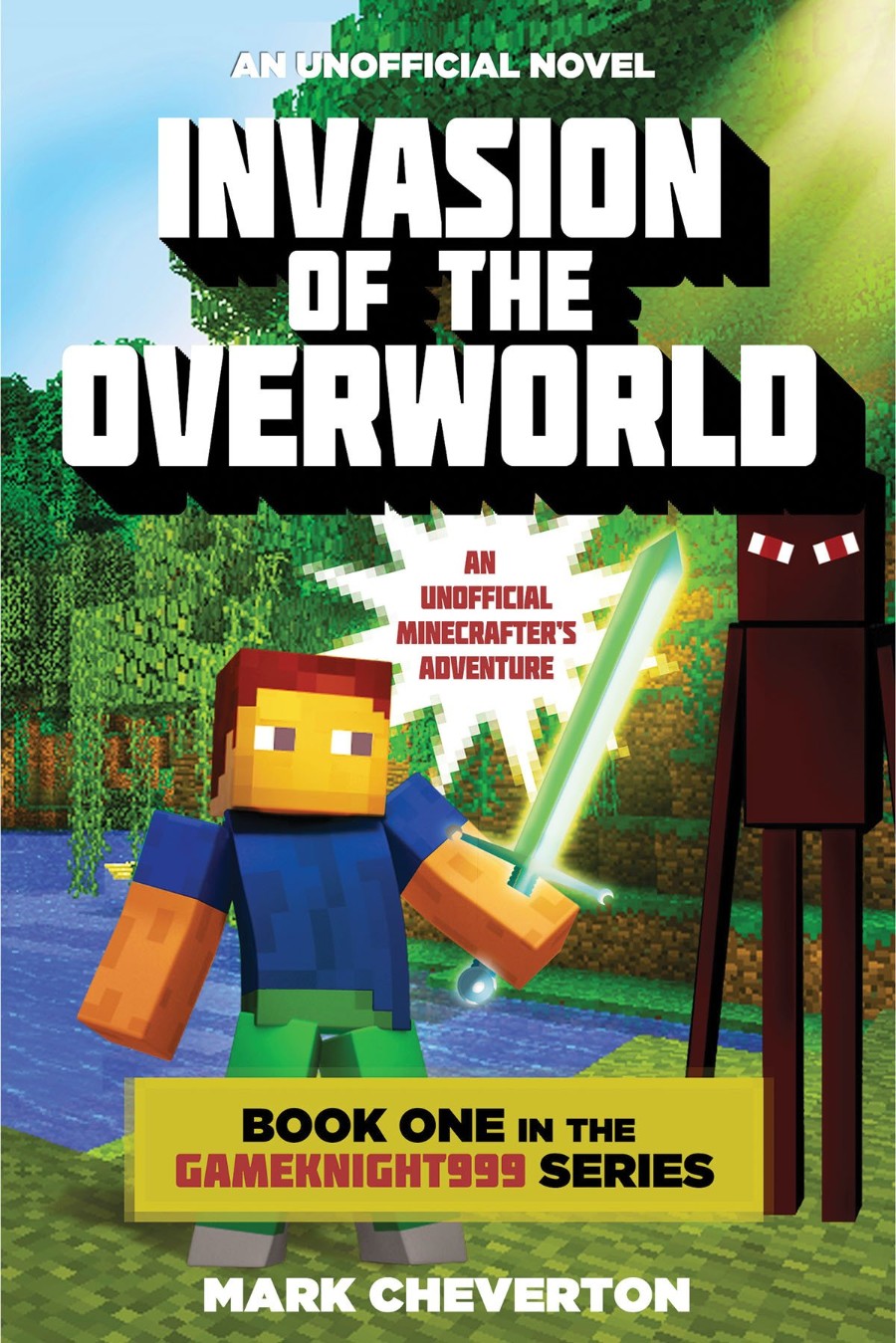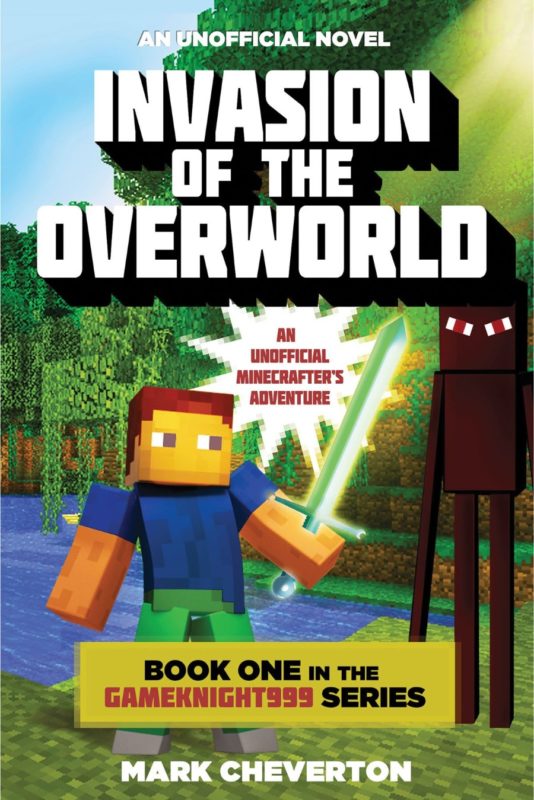 All kids are fascinated by post-apocalyptic theories and accounts. Therefore, getting them a Minecraft book where grief and creepy stuff punctuate every experience is an excellent way to keep them hooked to the reading. 
This Minecraft book for children captures the exploits and challenges that Gameknight999 goes through after he is accidentally transported into a game he loves. But his excitement soon turns to grief when he encounters monsters and zombies.
Your kid will be mesmerized at how Gameknight999 delivers himself from the jaws of death and destruction.
11. Diary of a Minecraft Zombie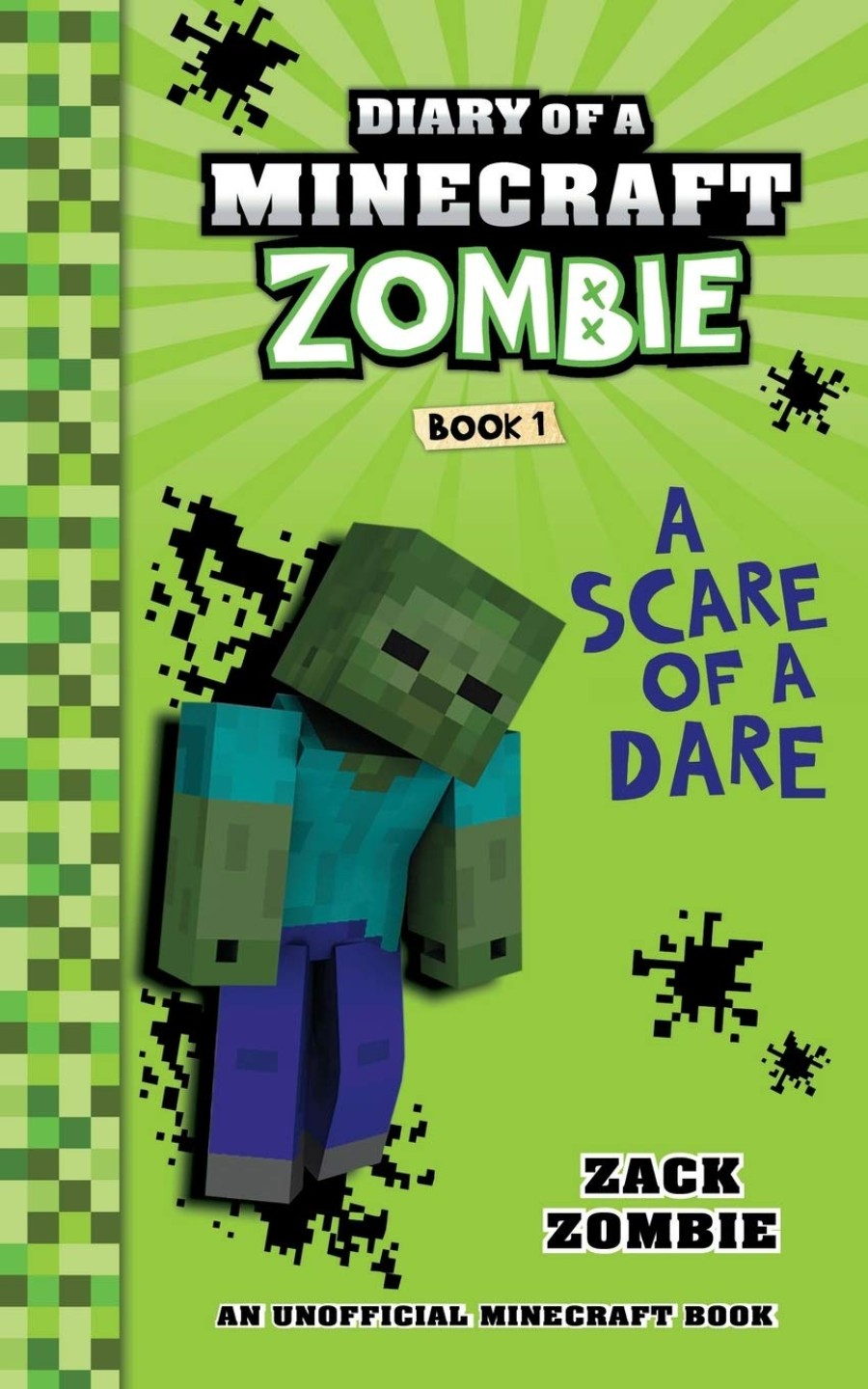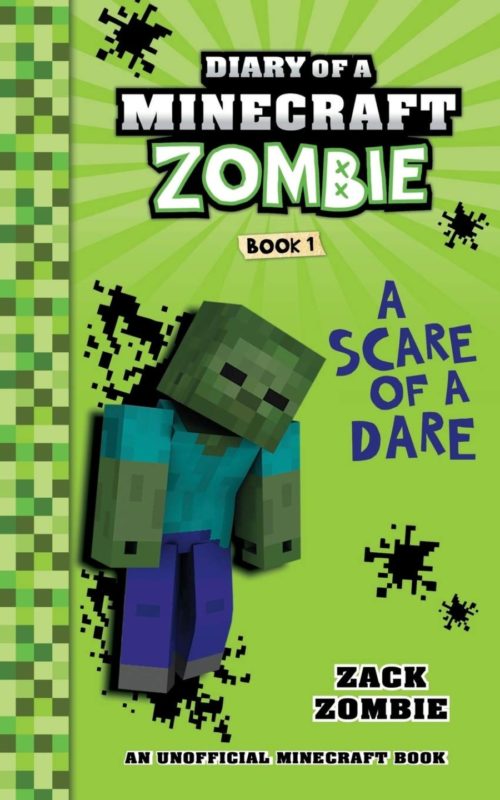 This is a unique recommendation for kids that are turned on by stuff that's eerie in a hilarious way. Diary of a Minecraft Zombie is a series of funny novels that capture the daily experiences of an undead 12-year old. 
The book packs loads of hilarious scenes that will excite even children with the least sense of humor. The character in the series is not only clownish but also likable, qualities that will endear your kids to the book even more. 
12. How to Draw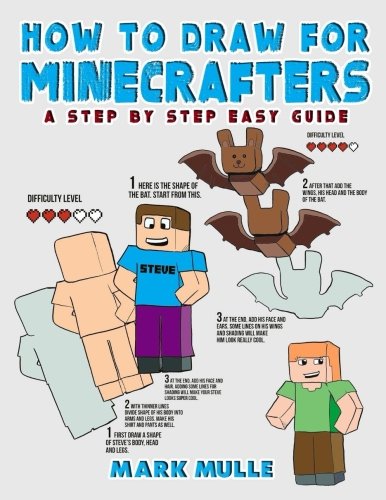 How to Draw does exactly what the title says. In this Minecraft book, your kid will master the skills on how to draw monsters, mobs, and various tools and equipment. The book contains 50 tutorials which are relatively easy to follow, and is perfect for parents who wish to nurture creativity in their children. 
There are numerous exciting descriptions of the world that are not only informative but also entertaining. If your child isn't old enough to read but is fascinated with drawings, this is the right book for them.
Wrap Up
Evidently, Minecraft books for kids not only empower your child with the knowledge required to excel in the game. These books are also entertaining and are a great way to foster the reading culture among your little ones.