Last Updated on January 12, 2022
Movie franchises are a big part of the movie industry, with Hollywood regularly cashing in on their popularity by running sequels to successful films.
Remakes of classics are also standard practice as filmmakers put a new spin on tried and trusted stories from years gone by.
However, it is fair to say that remakes often get a varied reaction from audiences, with many film fans discussing the pros and cons of how the new version compares to the old one.
In the case of franchises, there are many high-profile examples of sequels that have been panned by critics because they lack the quality of the original.
Remaking a movie from yesteryear also presents unique challenges to directors as they attempt to recreate a film that people have a particular opinion on or affection for.
Read on as we look at some of the best movie remakes of all time.
Best Movie Remakes of All Time
The Lion King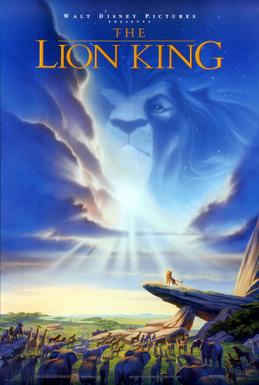 Disney regularly reboots its movies, taking classics from its archive and bringing them back to life with a new spin.
Its 2019 remake of the Lion King has met with mixed reviews from film critics, yet the estimated $185 million it took at the domestic box office suggests Disney know what they're doing.
The original version was first released 25 years ago and it went on to cement an emotional place in the hearts of many people.
Disney has had plenty of success with its remakes, with the likes of Beauty and the Beast, The Jungle Book and Aladdin all racking up big numbers at the box office.
Other titles such as Dumbo and Christopher Robin, a spin-off of "Winnie the Pooh haven't performed quite as well, but Disney's successes in this area largely negate the sporadic failures.
As one of the best kids' movies of the 90s, the Lion King was always going to be a prime candidate to receive the remake treatment.
Despite its undoubted success at the box office, not everyone has fallen in love with the new version of the Lion King.
Presidential candidate, Andrew Yang, deviated away from politics to tweet that he found "live action remakes of Aladdin, Lion King and other movies I grew up with a bit depressing. It's like we can't come up with new stories".
Craig Mazin, the writer-producer of HBO's Chernobyl, put Yang firmly in his place with a viciously cutting reply.
"Aladdin is about a thousand years old. Lion King is Hamlet," Mazin tweeted. "They weren't so new when you saw them either. Let the kids enjoy."
A Star Is Born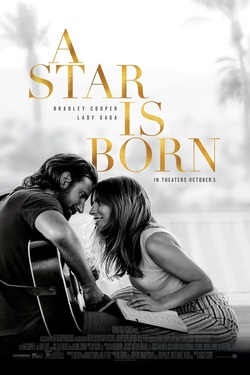 Bradley Cooper wowed audiences across the world in 2018 with his stunning remake of the classic 'A Star is Born' movie.
First made in 1937, the film was remade during the 1950s with Judy Garland and James Mason and in 1976 with Kris Kristofferson and Barbra Streisand in the lead roles.
However, Cooper blows them all away with the performance of a lifetime alongside an unlikely co-star – Lady Gaga.
Cooper plays country music singer Jackson Maine, a fading star trying to hang on to his former glories while struggling with drink and drug addictions.
Maine spots Ally (Gaga) singing in a drag bar, and is so impressed by her performance that he transforms her into a superstar.
Love naturally follows, but Cooper falls deeper into the abyss and the film powers to a jaw-dropping and heartbreaking finale.
Gaga's transformation is truly amazing and the fact the film was Cooper's directorial debut makes it all the more remarkable.
USA Today film critic, Brian Truitt, described the movie as "a thing of melodic, masterful beauty – one of the best movies of 2018 and the finest musical since 2002's 'Chicago'.
"Stripped down and vulnerable, Gaga proves she's as much an acting powerhouse as she is a musical standout," he wrote.
"Meanwhile, Cooper turns in his best performance ever as a growling, flawed superstar who's the beating heart of the film. (Plus, while Gaga is obviously a great singer, Cooper's brawny vocals are a revelation.)
"Perhaps most impressive is Cooper's splendid directing and storytelling choices. He intriguingly emphasises the artists' point of view rather than the audience's in the musical scenes, shows a knack for making everything count (from background visuals to song lyrics) and has something to say about music, love, celebrity and the transporting triumph of making a joyful noise."
Heat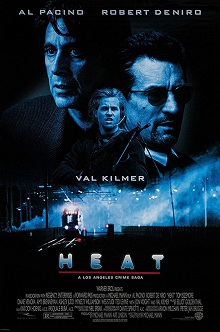 Throw together two Hollywood heavyweights, mix in a superb supporting cast, and you end up with the classic 1995 American crime film, Heat.
Al Pacino and Robert De Niro cross swords in Michael Mann's classic, ably backed up by the likes of Val Kilmer, Natalie Portman and Jon Voigt.
De Niro plays Neil McCauley, a career criminal, while Pacino is Lt Vincent Hanna, an LAPD robbery-homicide detective on his trail after a major heist.
The film is a remake of an unproduced television series Mann had worked on, which was initially released as the 1989 TV movie, L.A. Takedown.
The chemistry between Pacino and De Niro shines through, successfully delivering the suspense that many people thought would happen when the pair went head-to-head.
Mann's stunning direction brings out the best in the two actors, and the closing scene caps off what is undoubtedly nearly three hours of cinematic genius.
Film critic, Emerson Rosenthal, believes that Heat was done a massive disservice when it failed to recognition at the annual Academy Awards.
"Heat is a perfect film in the way it delights each one of the senses," he said."Cinematographer Dante Spinotti paints the underside of Los Angeles in the blue-green of opportunity and the marigold of consequence.
"You can smell the alchemy of caffeine and cocaine in Hanna's blood when he boils over. It's the dignity that Mann gave every line, location and character that ranks Heat as one of the greatest films of all-time."