Last Updated on January 24, 2023
It's almost impossible to find an avid reader who isn't fascinated with mystery books. Whether the novel is about a dedicated coroner pursuing a serial killer, conspiracies by the deep state, or a twisted love affair, mystery books are as sobering as they are thought-provoking.
The incredible talent and creativity by most authors to keep their plots suspenseful makes these novels all the more captivating. Just when you think you're about to solve the puzzle on the first chapter, the twists and turns will have you read past the tenth chapter as you try in vain to piece the clues together.
The following are some of the top mystery books of all time that are worth your time (and money).
1. The Postman Always Rings Twice by James M. Cain
The Postman Always Rings Twice is a story about Frank Chambers who takes up a job at a diner. But Frank's main motivation behind accepting the job isn't a desire to make ends meet. Apparently, he has been to this diner before and has since noticed a hot waitress named Cora who sadly, is already married.
Well, Frank isn't having any of it. He accepts the job purely to get a crack at this waitress. And for some reason, he does because apparently, Cora isn't in a happy marriage. She doesn't like the idea of being married to his fat, old Greek husband. Therefore, she's looking for a safe exit out of the marriage.
Cora doesn't want a divorce, as that would mean she only gets half of the estate. So, she seeks Frank's help to kill her husband. They succeed after a failed attempt, but their victory is only short-lived.
2. The Woman in White by Wilkie Collins
The Woman in White novel by Wilkie Collins casts numerous characters, with the main protagonists being two half-sisters named Laura and Marian. The uncle to these half-sisters hires a professional painter, Walter Hartright, to teach the two girls painting.
Before the painting work can begin, Hartright stumbles upon a woman in the streets who is dressed in all white. He is informed that this mysterious woman is an escapee from a mental institution. But that's not the only mysterious thing about her. Apparently, she had a very strong connection to Laura's mother.
A love affair begins to simmer between Laura and Hartright, even though Laura is already engaged to Sir Percival Glyde. As the plot unfolds, the characters find themselves entangled in webs of lies and secrets.
3. Still Life by Louise Penny
Chief Inspector Armand Gamache, along with his team of detectives, arrives at a crime scene somewhere in rural Montreal. When Jane Neal is found dead, the locals have no reason to suspect murder. The death has a tragic hunting accident written all over it, seeing as Jane Neal was a local fixture in Three Pines, a small hamlet that's located north of the U.S border.
However, Inspector Gamache isn't buying the hunting accident narrative just yet. He is convinced that the victim must have been murdered and the crime made to look like a normal bowhunter accident.
The novel portrays a chief inspector who commands his team with courage and integrity as they seek to crack the case.
4. And Then There Were None by Agatha Christie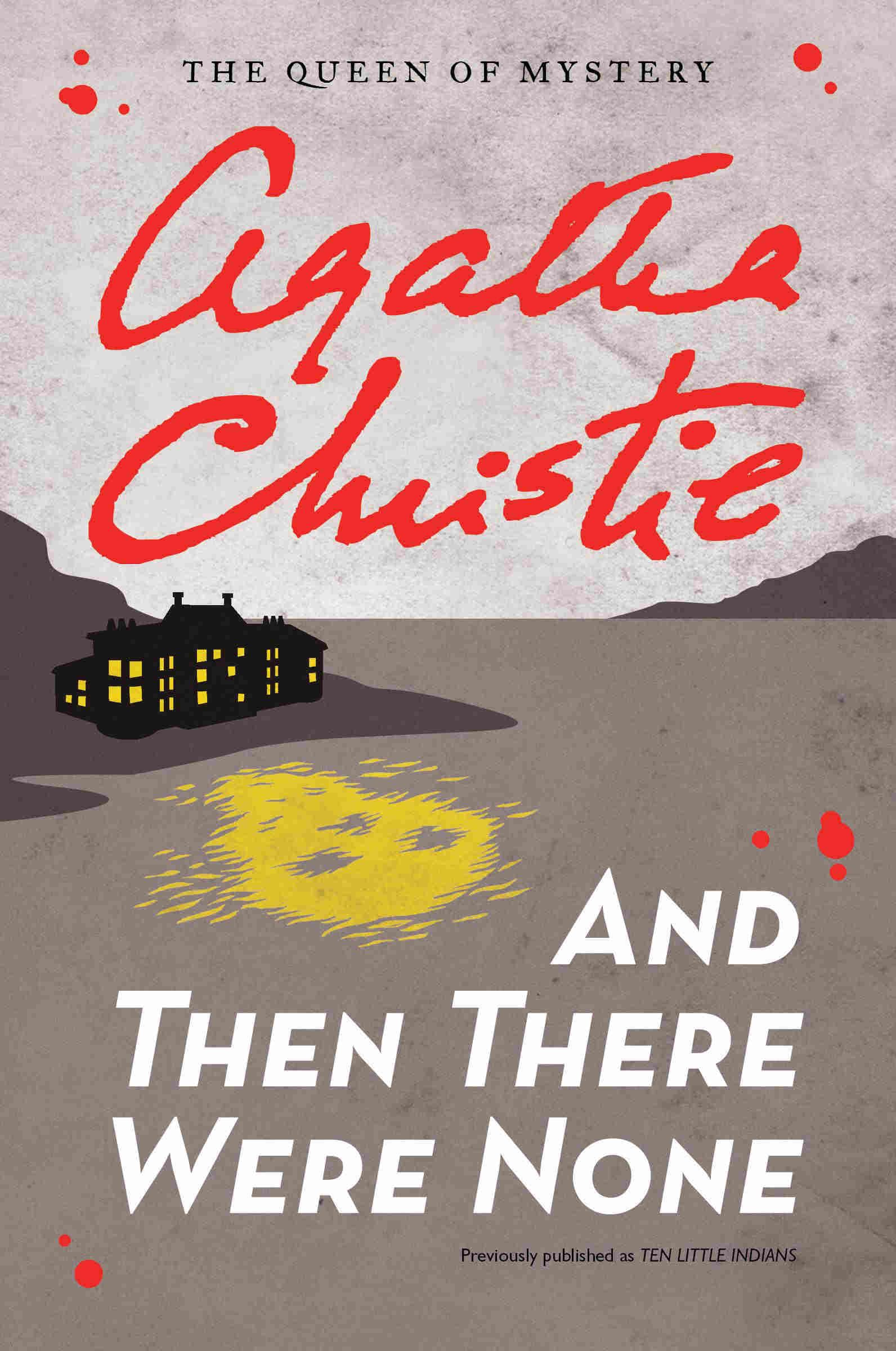 In this crime thriller by Agatha Christie, ten murder suspects find themselves stranded on an island. The suspects begins to die mysteriously, one by one.
The novel lives up to its title because as the suspects die one after the other, it becomes clear that the last one to die on the island couldn't have been killed by someone. So, did he commit suicide or was this a carefully-choreographed conspiracy to have the ten people killed?
Eventually, it emerges that all the suspects were killed by a Mr. UN Owen. After this sad discovery, the reader is treated to more revelations as the pieces begin to come together.
5. The Spy Who Came In From the Cold by John LeCarre's
Most spies in novels and movies play the role of superheroes. However, the spy who came in from the cold is more of a villain.
In this novel, you're introduced to a spy named Alec Leamas, who is viler than the people he is spying on. The novel also highlights how people who are charged with the mandate of safeguarding democratic freedoms and ideals circumvent the law for their own conveniences.
"In the cold" is an espionage phrase that was used by the British to mean "undercover mission". And the role of Alec Leamas is to remain in the cold and deceive the East Germans into believing that he is defecting. He supplies the East Germans with false information concerning another double spy, in a bid to get them to kill the double spy.
6. The Silence of the Lambs by Thomas Harris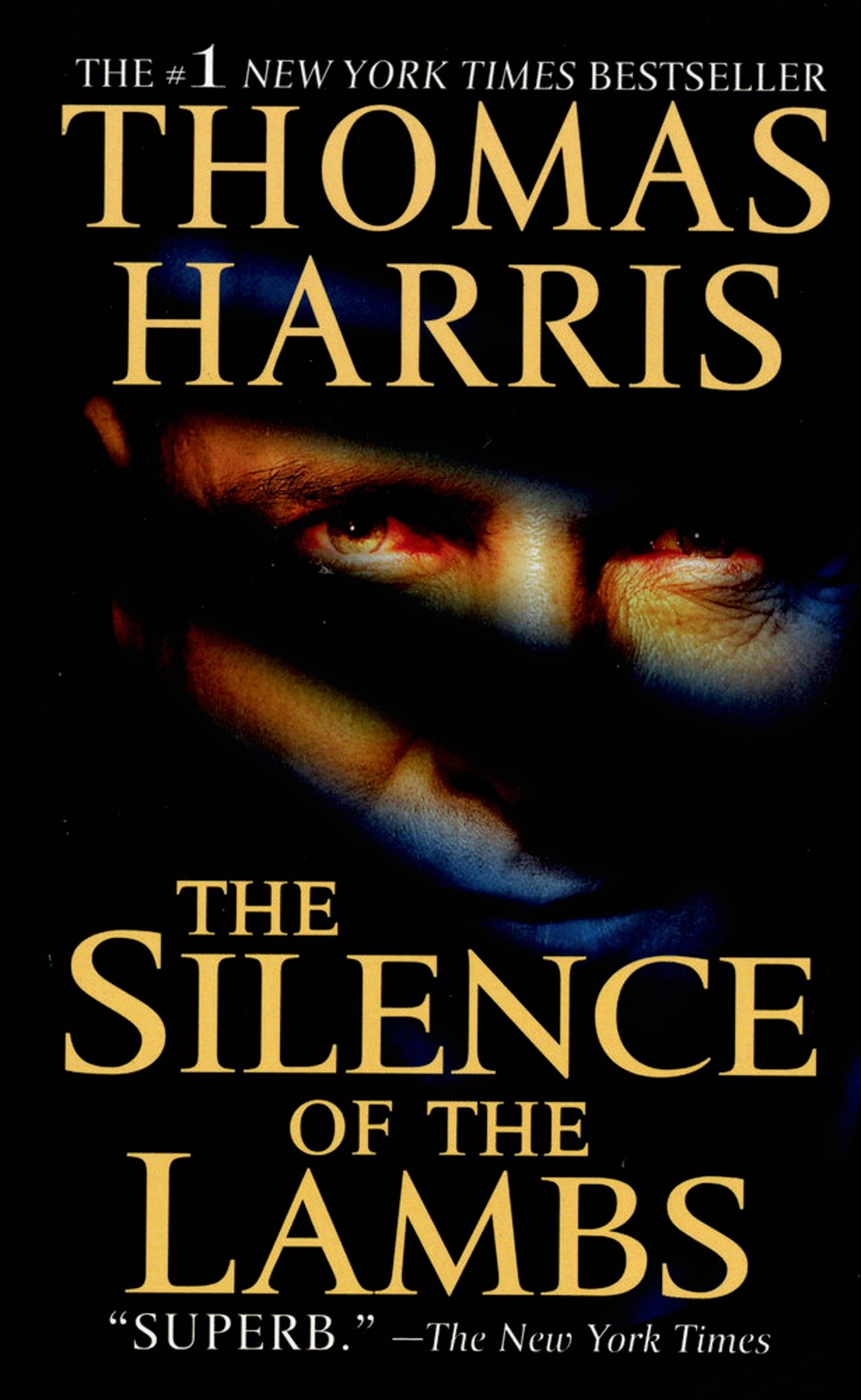 The Silence of The Lambs novel, which was made into a movie, portrays a young, female FBI agent who chooses to consult with a serial killer. This serial killer was said to cook and eat his victims.
The killer offers to help the detective on one condition – that he enters the agent's head. Now, this is where the plot starts with all the twists and turns. The FBI agent has her eyes on the killer and she eventually finds him, but at a price.
If you're into serial killers, cult practices, and suspense novels, then you should go grab yourself a copy of The Silence of the Lambs.
7. Dead Until Dark (Sookie Stackhouse/True Blood, Book 1) by Charlaine Harris
Sookie Stackhouse is an average cocktail waitress in Bon Tempts town, Louisiana. Sookie is a quiet girl, not so outgoing, and prefers to keep to herself. Her life looks all mundane.
However, Sookie has a special talent – an ability to read minds. Her special talent makes her a bit difficult to date. But then, a tall, dark, and handsome Bill Compton comes along. As Bill begins to hit out on Sookie, she can't seem to read his mind.
Bill looks like the ideal man for her, but Sookie soon discovers he is a vampire. Before she knows it, a string of crimes hit the little town and Bill is right in the thick of things, putting Sookie's life on the line.
8. Presumed Innocent by Scott Turow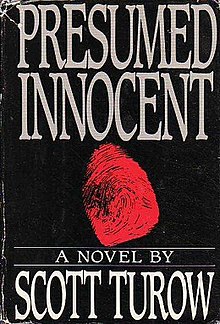 Presumed Innocent is a novel that follows prosecutor Rusty Sabich who is assigned to investigate the murder of Carolyn Polhemus, his former colleague. Prior to her death, Carolyn and Rusty had a love affair, which makes Rusty one of the chief suspects in the murder. And the fact that Carolyn was murdered in what appears to be a sexual bondage situation gone wrong further implicates Rusty.
Rusty tries to hide his secret love affair with the deceased but to no avail. He is eventually arrested and put on trial for the murder of Carolyn Polhemus. Suddenly, his friends and colleagues begin to see him in a different light.
The novel depicts how illustrious careers can be brought to an end in an instant. And how those charged with defending the rule of law can find themselves at the mercies of the law.
9. The Sweetness at the Bottom of the Pie: A Flavia de Luce Mystery by Alan Bradley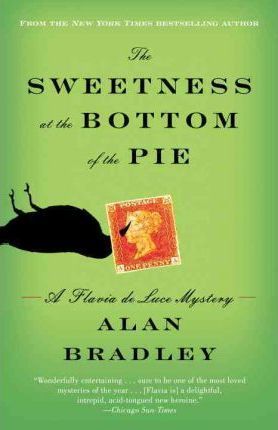 Flavia de Luce is a young, aspiring, and overly inquisitive chemist with a passion for poison. She is fascinated with a series of unrelated events – a dead man in a cucumber patch, a postage stamp, and a dead bird.
On a fast glance, there doesn't seem to be anything connecting these three occurrences. But for some strange reason, Flavia de Luce is convinced the events are connected in a big way.
The story begins when Flavia discovers a dead bird on the doorstep, with a postage stamp mysteriously pinned to the bird's beak. And hours later, she stumbles upon a man dying by the cucumber patch and watches him as he breathes his last. The aspiring chemist begins to connect the dots in her bid to solve the mysterious murder.
10. Mystic River by Dennis Lehane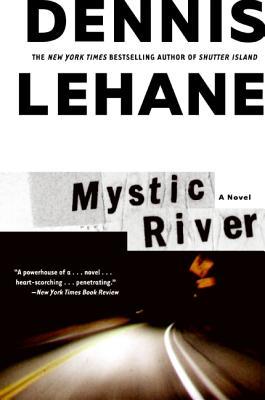 Mystic River follows the story of Dave. Dave, along with two of his friends, are playing on a street in Boston when he is mysteriously abducted. He manages to escape a few days later, but after having been sexually molested by his abductors.
Twenty-five years later, the kids are now all grown up but still living in the same neighborhood. One of them became a cop. The other one is an ex-con who now operates a local store. However, Dave hasn't made so much progress with his life, as his ordeals in the hands of his abductors still torment him 25 years later.
The ex-con's daughter is murdered and Dave becomes the main suspect, considering his odd behavior. Everyone, including Dave's wife, believes he murdered the little girl. What follows are two investigations – an official one led by the police and an unofficial one led by the deceased grandfather.
Wrapping Up
There goes our collection of the top 10 mystery books of all time. If you're looking for hours of endless drama and suspenseful plots, you might consider grabbing yourself a copy of any of these novels.