Last Updated on March 23, 2023
Nowadays people's possibilities seem endless, but we still lack communication with each other. No wonder we look for opportunities to get positive emotions through interaction and the best chat rooms have become one of the ways to do that.
At a time when gadgets have become an integral part of everyday life, online chat rooms help single women and men to get acquainted with each other, make friends, lead interesting conversations, and discover people from all over the globe in a matter of seconds. Some people even try to find love through these platforms and look for the best chat rooms for online dating! Are you one of them? Learn more about the most popular chat rooms for online dating now!
Best Online Chatting Sites 2022
There are many international chat rooms to meet people who are real users seeking interaction or relationships. They all have a simple and convenient interface, private messaging, and the option to join group meetings. All of them have their privacy policies and community guidelines. Would you like to find a single, beautiful lady or man from a particular region? Check out the following sites!
There's no need to surf through the whole web and join random websites. In this article, you'll discover the best chat rooms where men and women find each other. You'll find more detailed information about the most trustworthy chat rooms in this article. Just keep on reading!
What are chat rooms?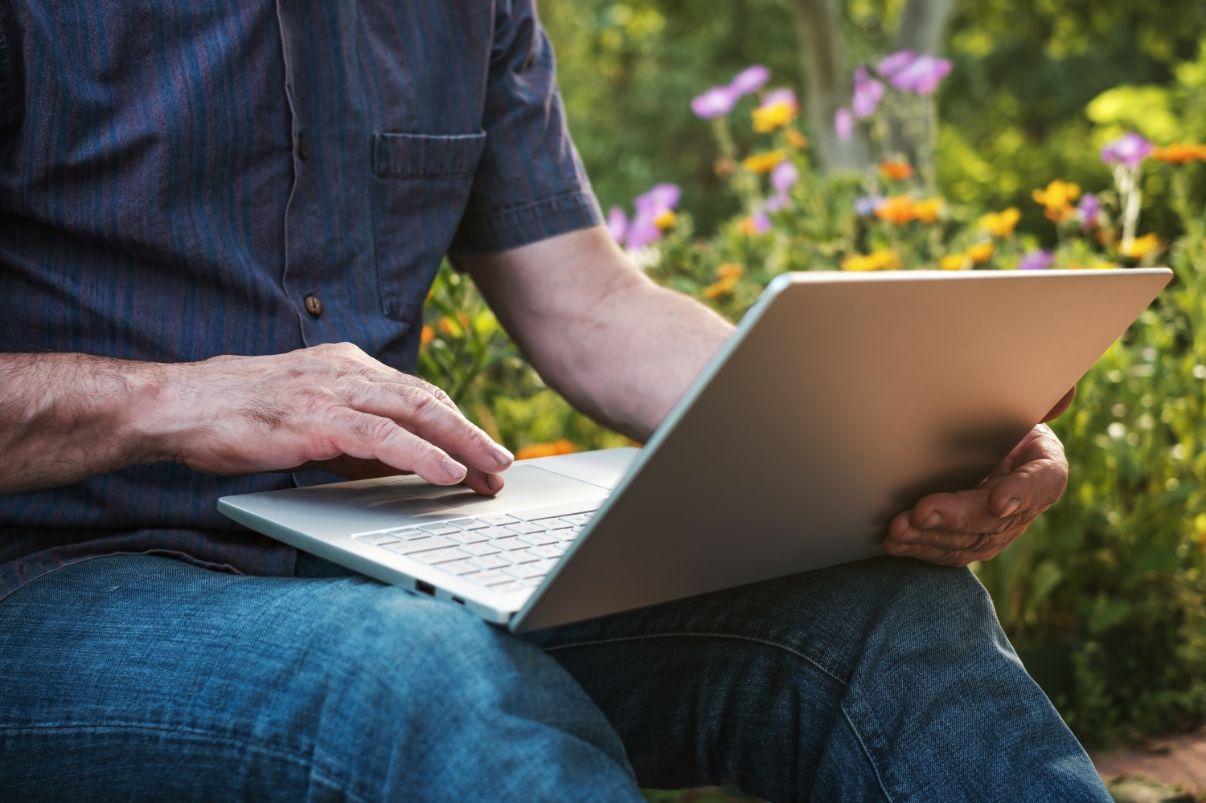 Online chat is a virtual space where people have a conversation in text in real time. Best online chat rooms provide users with the maximal functionality to make a conversation easy and fascinating. Some chats are good for finding friends, having fun, while others are great for discovering a twin soul and starting a life-changing romantic affair.
There's an opportunity to join dating chat rooms and participate in discussion groups at any time or initiate a private dialogue. This place gives a special chance to meet single women and chat with them from all regions and all ages quickly and organically.
Regardless of social or family status, religion, and other aspects, users may enjoy a full set of interaction services and high-level perks, allowing them to forget about the distance and set possible differences aside. Users worldwide choose chatting online rooms thanks to the next features:
Anonymous browsing and chatting;

Diverse userbase;

Great opportunity to find companions from all over the world;

Fast search based on personal preferences;

Costless and easy usage.
Within a communication platform, you get safely connected with thousands of people from any country for different purposes without any trips or excessive spending. Would you like to know more about this type of interaction? Keep reading and find out the best chat rooms to meet people!
How do I use dating chat rooms?
If you want to meet and interact with single men and ladies, choose the most reliable online chat rooms. Users of such platforms enjoy complete anonymity and safety. Some chats require your data, but others don't. Chatting there, nobody knows who you are, what your name is, or what you do unless you decide to reveal these details.
By choosing the best singles chat rooms, you find lots of lonely guys and ladies who want to share their thoughts and feelings. The person on the other side doesn't know you and will have no reason to judge you, so you have nothing to worry about.
There are numerous free chat rooms on the web. People enjoy a great variety of platforms, including interracial dating chat rooms. It's better to pick a place from the best chat rooms for singles listed below to get the most out of the online chat experience.
EasternHoneys
—a functional
chatting platform
to meet women of Oriental cultures
There are numerous chat rooms offering multiple opportunities for communication with Asian women and girls. Your success depends on an Asian chat room's rate, services, and effectiveness, so the main task is to choose the best provider covering all your needs.
EasternHoneys is among the best Asian chat rooms for acquaintances with interesting people from the region. This service allows you to chat with Asian girls and guys you like. Regardless of location and time zone, you get acquainted and chat with multiple Asians to your taste and share your thoughts and desires.
This Asian dating chat room offers a big base of single people from numerous Asian countries who stay active online. All of these Asian girls in a chat room want to talk to foreigners and have fun. Choose any of them and start a dialogue. With convenient and simple communication solutions, this Asian chatroom makes your interaction easier and smoother.
The interaction on EasternHoneys reminds of a real love adventure since it has everything not only for friendly interaction but also for dating. Girls and boys can send instant messages with funny emojis and compose more detailed mails. However, the chatroom offers extra services such as real gifts or contact requests to take the friendship to the next level of the relationship.
JollyRomance
—a popular
chat room
dominated by European single women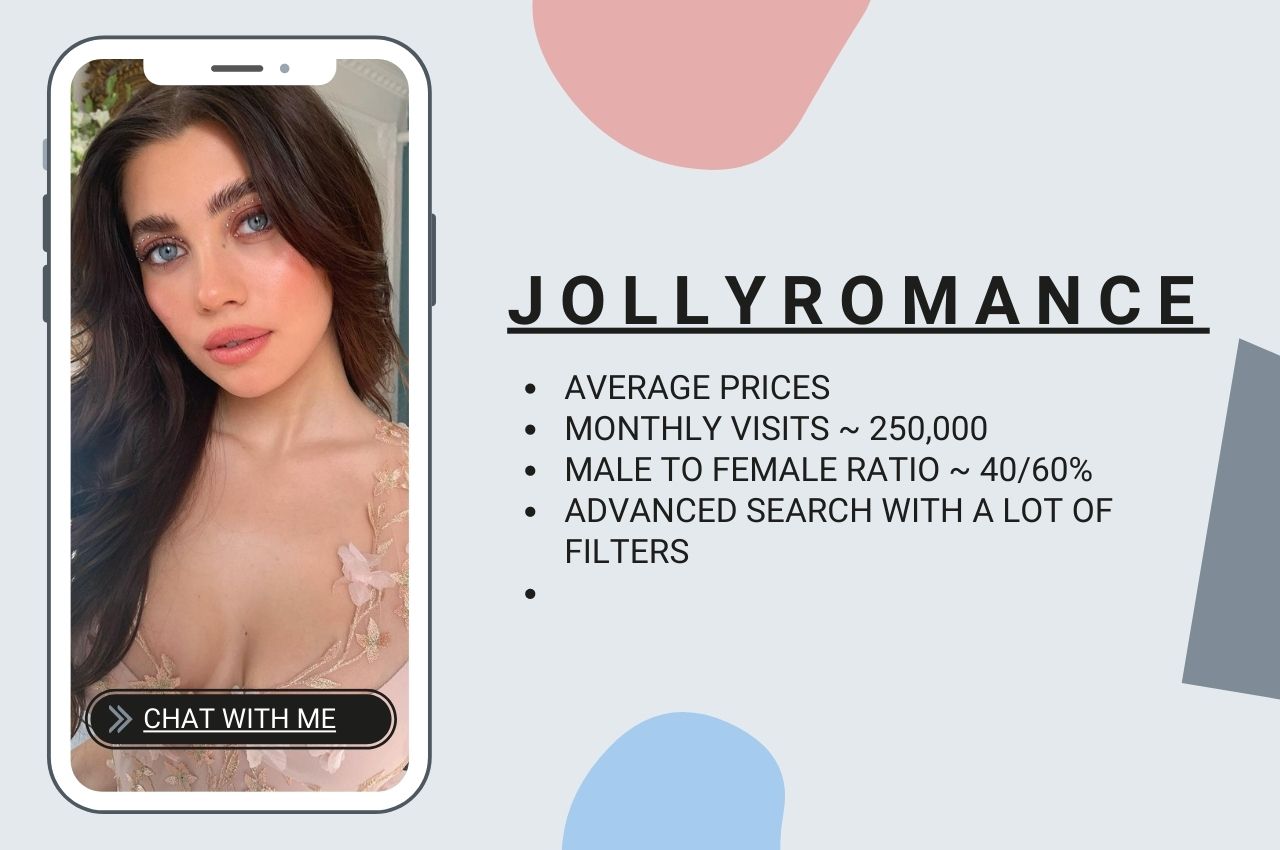 The JollyRomance service is one of the safe online chat rooms where people can find a person perfect for companionship and communication. It's easy to meet European women and men who share your views in this chat room.
JollyRomance has a community of people truly interested in communicating with users worldwide. It offers all the features helping them in starting a conversation easily. While registering on this European chat room, newbies get instant access to all participants' accounts. Do you like a particular lady or gentleman? ?hoose anybody you like and instantly start chatting.
With European singles chat rooms, users are supplied not only with simple chats but with some extra options to improve their communication. For instance, the Let's Talk perk is a wonderful option if you're eager to chat with a man or lady but don't know what to start from. Apply different stickers to express your feelings and emotions. There are also some advanced services available for additional payment.
Users get 20 free credits after completing their registration. That's the virtual currency you may use instead of real money to test the basic features of the chat and decide whether to continue or not. Discover numerous European girls and boys in a chat room similar to popular dating sites and find your ideal partner for a fun time!
LaDate
—a top
chat room
launched for
dating
fabulous Latina girls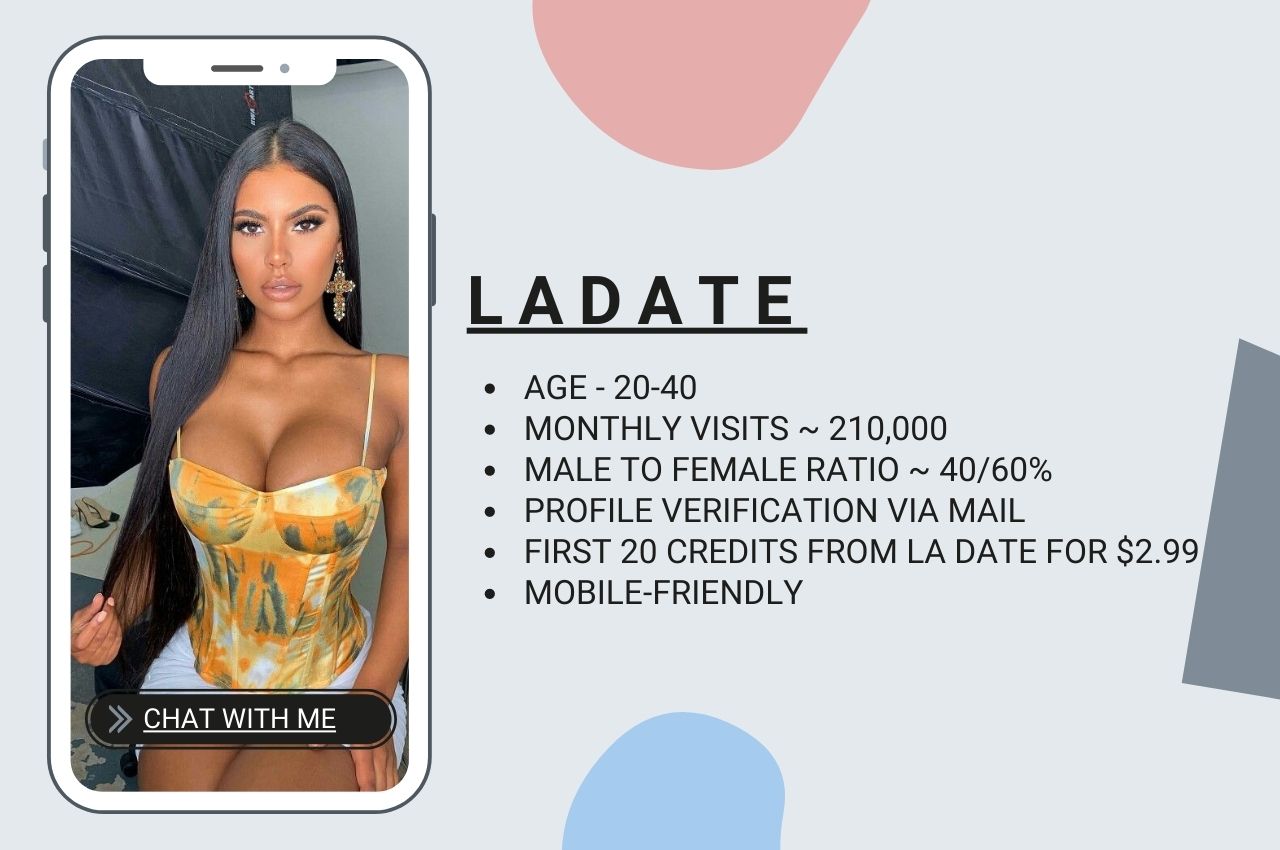 There are different chat rooms with Latinos with multiple opportunities for singles interested in finding partners for a pleasant interaction or maybe even dating. LaDate has secure and fast browsing, including extra perks for prime users. On this and similar online dating chat rooms, you can make new contacts with men and women from your preferred country even if you're shy or have no online communication experience.
With LaDate, you can maintain a dialogue anytime and anywhere. Join this platform to set aside the hardships of life and take time to chat and unwind. You can easily become a part of the Latin chat room—a gathering of adventurous and easy-going people.
In Latin single chat rooms online, participants share information, make comments, ask questions, and express wishes and needs. Its open-minded users aren't afraid of sharing feelings, telling jokes, and so on.
Each time you start socializing on LaDate you get unique social experience and a potential new life-long friendship to be formed. This chat room supports sending live videos in messages which are accessible anytime and anywhere.
Online communication is one of the most convenient and easiest ways to get rid of boredom, find like-minded people, make friends, or start a serious romance. Lots of guys and ladies across the globe prefer online chat rooms apps to get acquainted with foreign people. Today, there are numerous chat rooms around the world offering reliable and comfortable services for communication, which can broaden your mind and even lead you to happiness.
DateNiceAsian
—a web
chat room app
with easy-to-use communication tools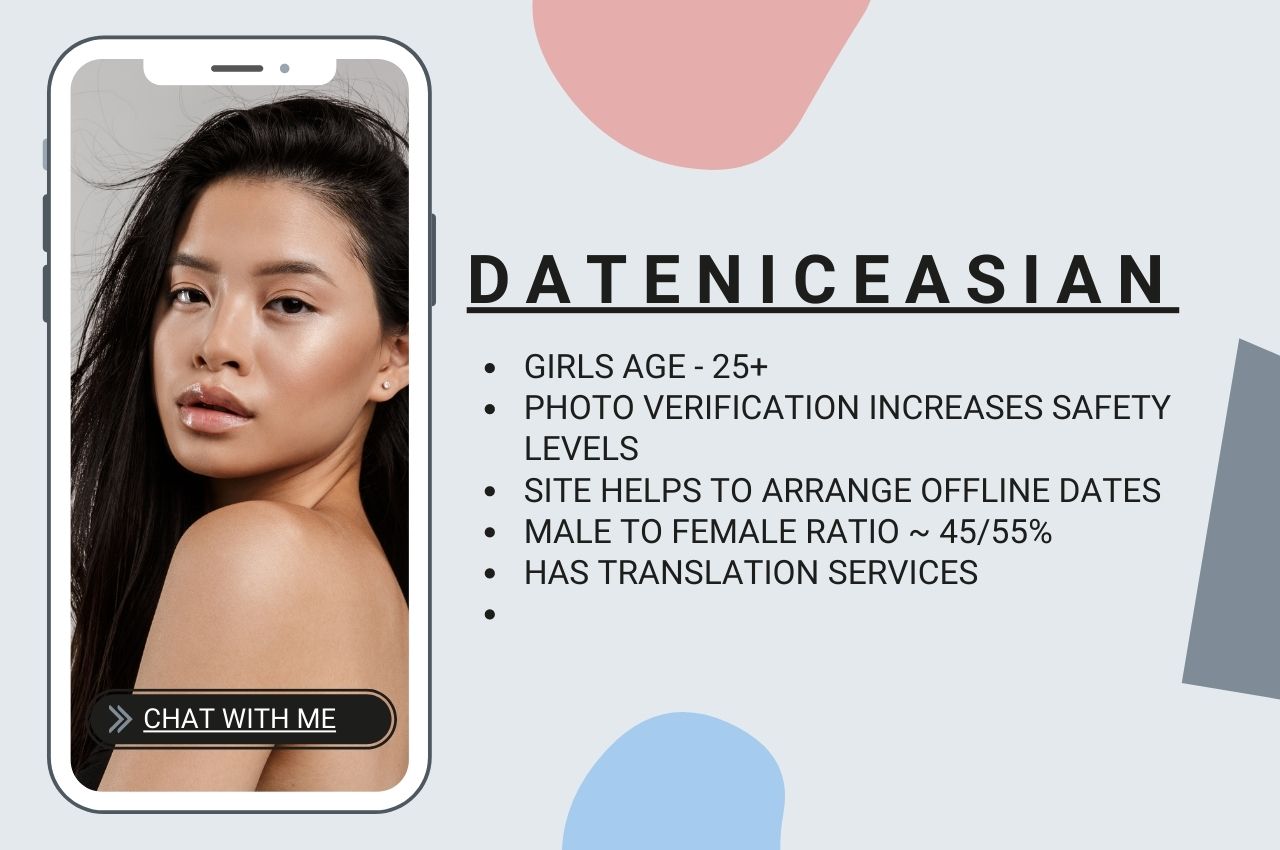 If you need one of the best online chat rooms for singles and want to meet an Asian partner there, DateNiceAsian is a good choice. This is a number-one spot for everyone who understands the pleasure of online acquaintances.
Users of this interracial dating chat room manage to find each other in a matter of seconds, thanks to quite informative profiles and a search feature. Despite thousands of miles between each other, people easily become friends or even partners in romantic relationships being from absolutely different cultures. This is the thing that makes DateNiceAsian so special.
Socializing is a real pleasure in this place since it's also one of the video chat rooms that aren't so widely spread nowadays. Here you can type quick texts for instant messaging or write long old-fashioned letters to people you like. But the main peculiarities of online best chat rooms is support for sound and video calls. All this makes chatting twice more exciting and entertaining.
If chatting is available only for premium members, there are several free communication options on the platform too. Why not try 'Admirer mail' to read letters from members who showed interest in your personality or a 'Say Hi' feature to initiate a conversation with the person you like to see if your sympathy is mutual?
In any case, you'll find lots of benefits of DateNiceAsian if local chat rooms don't already meet your expectations.
BravoDate
—the best
online dating chat room
focused on Slavic ladies and their fans
The joy of online socializing can be found on BravoDate. This is one of the most visited dating chat rooms for meeting beautiful Slavic girls from Ukraine, Russia, Poland, and neighboring countries. People interested in the fun of online communication would appreciate the ease of dating chat navigation and various communication tools offered there.
BravoDate is one of the international chat rooms that requires registration from new members. However, when you join the site, you'll enjoy its endless opportunities to make new friends, browse profiles with photographs, and attract other users' attention. If you don't know how to start a conversation, you can benefit from the 'Say Hi' or 'Send a wink' features that will definitely spark the interest of your interlocutor.
A pleasure of traditional communication can be started by pressing the Chat now feature. There are lots of funny and bright stickers to make discussions memorable and emotional, while the Let's talk feature will help to find the right words if you lack any.
It's very easy to enjoy the services of this chat room for dating since it has a compatible website design. You can access it via any browser, including mobile ones, so sending instant messages and more sizable mails is possible almost everywhere.
BravoDate is a perfect choice to raise your mood. If you feel lonely at the moment and want to meet a witty and attractive person from Eastern Europe, this chat can guarantee you the best experience ever.
Do online chat rooms still exist?
Although chat rooms may seem like something from the 1990s, this term describes numerous modern services. They can offer instant messages on sites and forums or independent perks, which require registration.
Some ask to enter a username and password combination to log in or join a conversation, which ensures privacy between clients. In 2022, chatting online rooms are still real and popular ways to meet new people from like-minded communities.
Why are chat rooms so popular now?
If you think that chat rooms online are considered outdated, you probably don't know that this concept is thriving at the moment. They have returned their former popularity and even attracted a bigger audience thanks to the following benefits offered: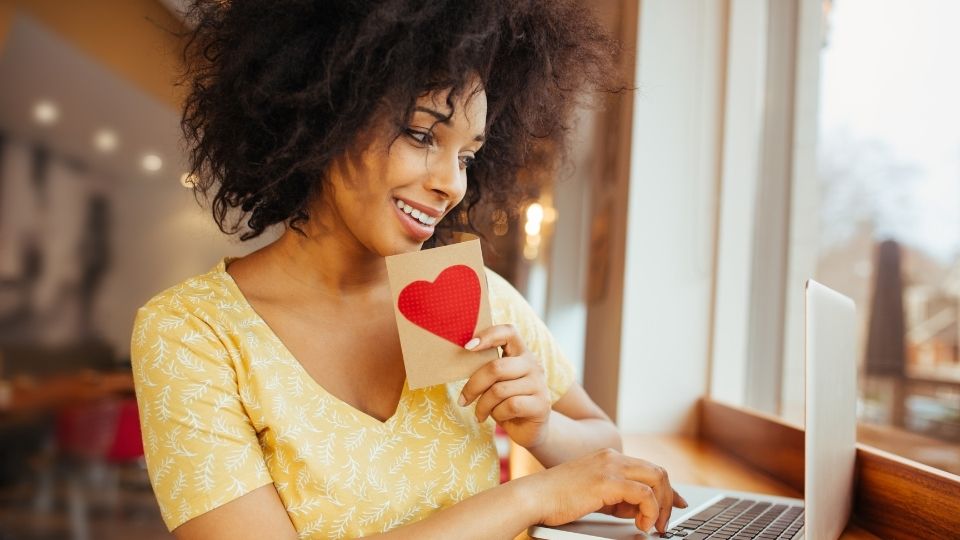 Availability wherever you're located;

International interaction like on

JollyRomance

;

A variety of features and services, making communication interesting and unusual;

Help to combat fear of making acquaintances and letting even shy people enjoy the process;

There's an extraordinary thrill of communication with new people that boosts adrenaline.
Helpful tips on how to talk to women online
When you join the best chat rooms online, there's often a problem of how to start a conversation and behave while talking to pretty single girls. Pick-up experts have shared their knowledge and gave advice what to do if you socialize with a woman online:
Take initiative if you like a lady and always respond to messages from other girls;

Be patient waiting for replies and never peg her with multiple messages if you don't get an immediate response;

Show interest in her personality and ask open-ended questions to learn more about her;

Don't forget about sense of humor and flirting: girls love that;

Try to write when she's online and use stickers and emojis to make socializing more versatile;

Be confident and respectful in your speech and remember about compliments;

Be natural and sincere if you want to get the same from her;

Make an effort to find common grounds and interests to dwell on.
Start chatting right now on BravoDate
What should you avoid doing in online chat rooms?
Additionally to knowing how to talk to girls in chat rooms to make the best impression on them, it's important to keep in mind several things to avoid while interacting on such platforms.
Don't believe everything users say while online chatting 
Even choosing a place from the best chat rooms online, there's always a chance that a 28-year-old you communicate with is actually a 45-year-old who'd like to seem younger and more attractive. When chatting with a seductive user, pay attention to the details to stay in control.
Don't provide your real name and place of living 
Share this data only with people you know for a long time, but never with new friends you've just met. Local dating chat rooms, as well as international platforms to meet single women, are awesome as long as you stick to this rule.
Don't talk about very personal things 
Bear in mind that online chatting rooms in the USA and other countries can't guarantee absolute safety during a conversation. Some chat rooms allow other users to join your dialogue and get to know the details about you. It's better to leave them for a real interaction where nobody listens to you.
Don't accept or send money
When some users ask you to send your bank account password, credit card data, or anything else for sending you money, always reject them. It's a popular scam trick to steal from the bank account or payment service. In the majority of cases, your email or card number is enough for making transactions.
If somebody wants to send you money, you mustn't give him or her access to your bank or PayPal account. The same is relevant regarding sending money—you'd better avoid such courtesy until you know a person better.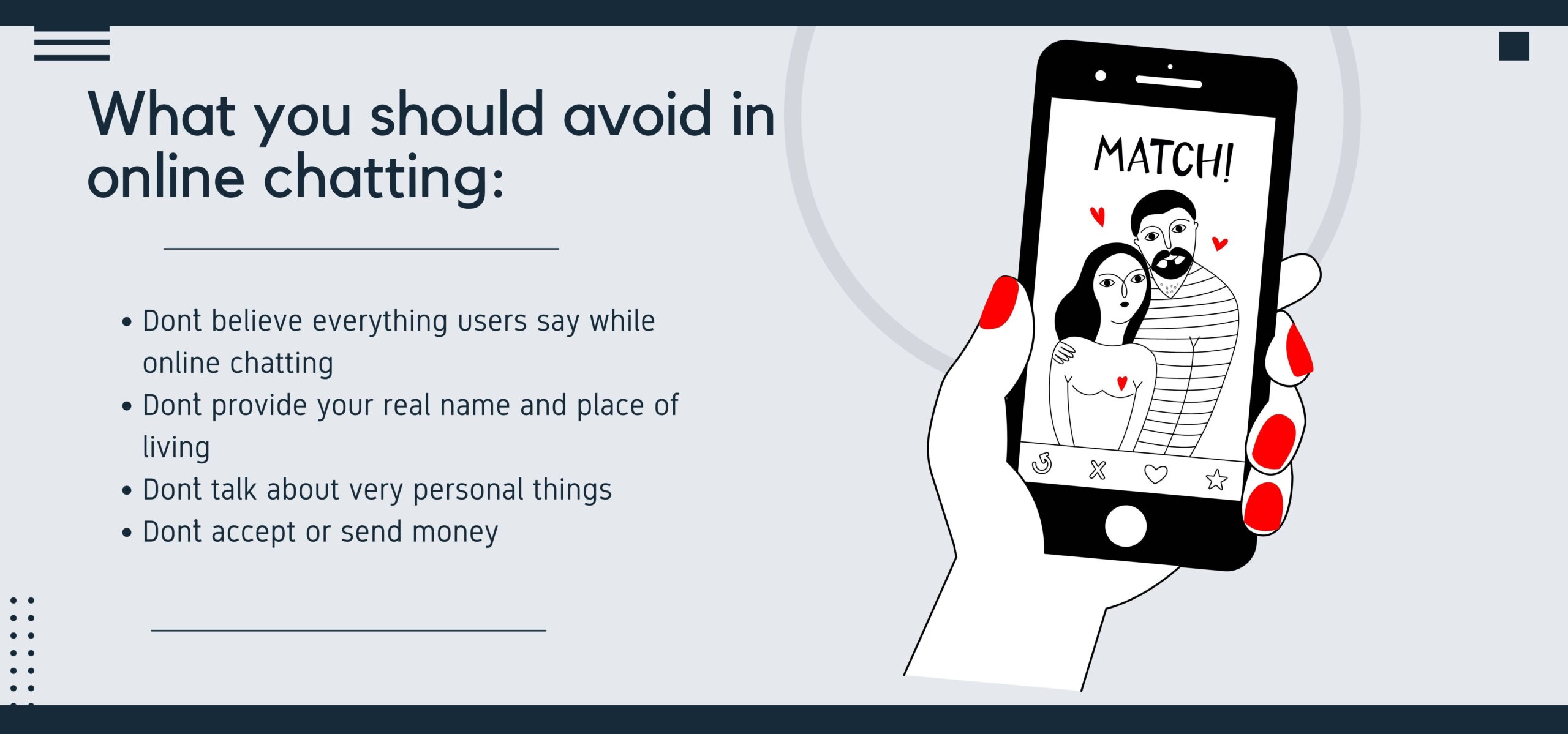 Are chat rooms safe?
By choosing the best online chatting sites, you significantly decrease the risk of getting scammed or harmed. However, you should stay vigilant. The more information you give out, and the more you lower your guard, the more vulnerable you are to potential predators. While communicating, don't share:
any private details;

photos;

ID information; 

credit card data. 
It doesn't mean that every user you meet via online chat is a liar or wants your money, but it's better to keep your personal data secret until you know that person better.
Find Asian singes on EasternHoneys
Final words
In the modern world, people lack an attentive listener and interesting companion. Still, they can find such a person in the best online chat rooms for singles, getting in touch with numerous ladies and guys.
International chat rooms allow finding a partner for a pleasant conversation, fun time, or a short- or long-term connection, covering all users' needs. Joining one of the best chat rooms to meet people for dates puts you on a fascinating journey to unforgettable experiences!