Last Updated on July 28, 2022
Surveys and forms have become an ideal form of data collection, and for a good reason. They offer a convenient, easy, and dynamic way for companies to reach, know and befriend their customers.
Companies that have improved their processes by switching from paper forms to online forms have already found that it's one of the most potent ways to lower costs and recover lost efficiency. It's the perfect recipe to increase productivity levels in a way that's 100% adaptable to the organization's needs and without difficulties in its application among the staff.
Online form builders like 123FormBuilder make it easy to collect data. With more than 2,000 fully customizable templates, users can create and manage online forms for multiple purposes such as lead generation, job application, online sales, conference and event registration, surveys, polls,
While there are many different forms you can use to streamline your workflows, let's boil down the list to the 10 most common online forms that customers love and successfully use. 
10 Online Forms Your Business Needs

Customer Satisfaction Survey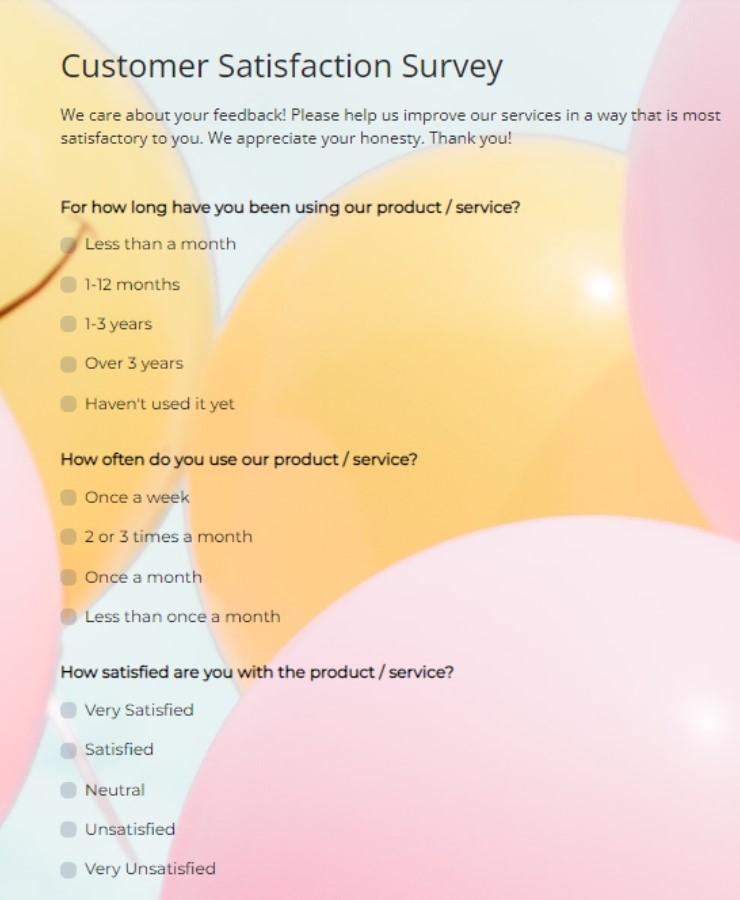 A customer satisfaction survey looks into what customers think about a brand and how they feel about their products and services while assessing the commitment level. These insights will reveal the degree of customer satisfaction that will allow you to pinpoint the areas to improve and which aspects of your product or service customers appreciate the most. You can also use the data to identify dissatisfied customers and prevent them from churning.
Job Application Form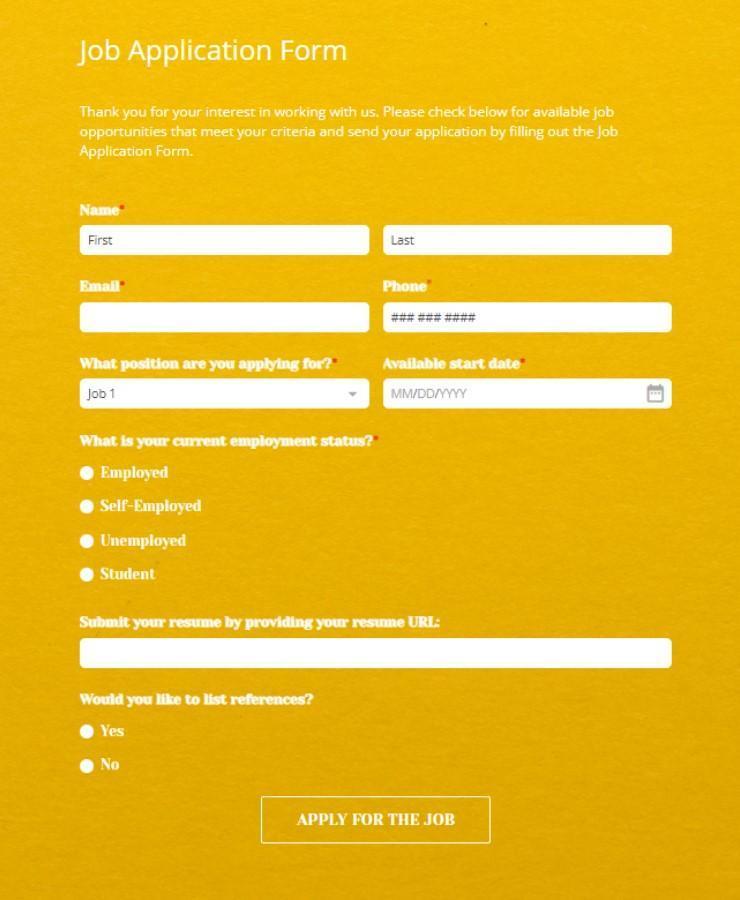 If you're planning to welcome new employees to your team (and that's almost always the case), the job application form is a business tool that can help streamline recruitment. Using this form allows you to collect relevant data about your applicants in an orderly fashion to efficiently evaluate their applications and decide on the best ones to move forward.
The data you collect aims to facilitate the selection process by avoiding information gaps that may be found in resumes. It can also simplify essential parts of the personal interview by providing key information points that can help you structure the conversation.
The candidate's application form submission can become a part of the employee's file once they've been hired, facilitating the administrative work.
Change Request Form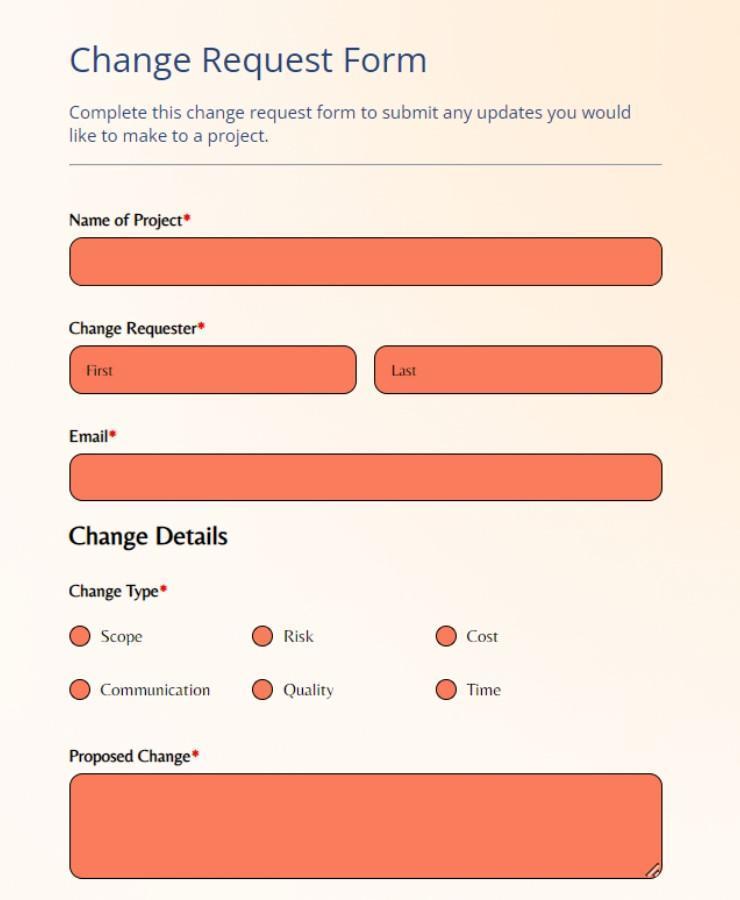 The change request form is often used as a project management tool that helps teams document and manage modifications that might affect the ongoing project. The form helps optimize corporate governance procedures and handle unplanned changes efficiently. Speed, responsiveness, and accuracy are key to capturing change requests, so you'll want to use a tool that makes the process easy to avoid potential cost-related or legal consequences.
Online Event Registration Form
This form is one of the most structured and straightforward ways to register people for your event. Collect attendees' data, receive payments right in the form, send notifications and get your event going in just a few steps. You'll gain a clear overview of the guest list before the big event, organize the guests, and even limit the number of available spots for accurate seating.
Conference Registration Form
Conference registration forms are essential if you're looking to sign-up people for any type of conference (technology conferences, seminars, workshops, trade shows, etc.) The form will simplify the event planning process by allowing attendees to register online in just a few clicks. That means you can easily share the form on any Social Media platform, send it via email or embed it on your website.
Booking Online Form
Online Booking forms let you quickly set up a hotel, flight, or tour reservation and receive requests in a short amount of time. You can add these forms to your website and generate leads by giving your customers a user-friendly way to share their travel preferences and request an offer.
Online Order Form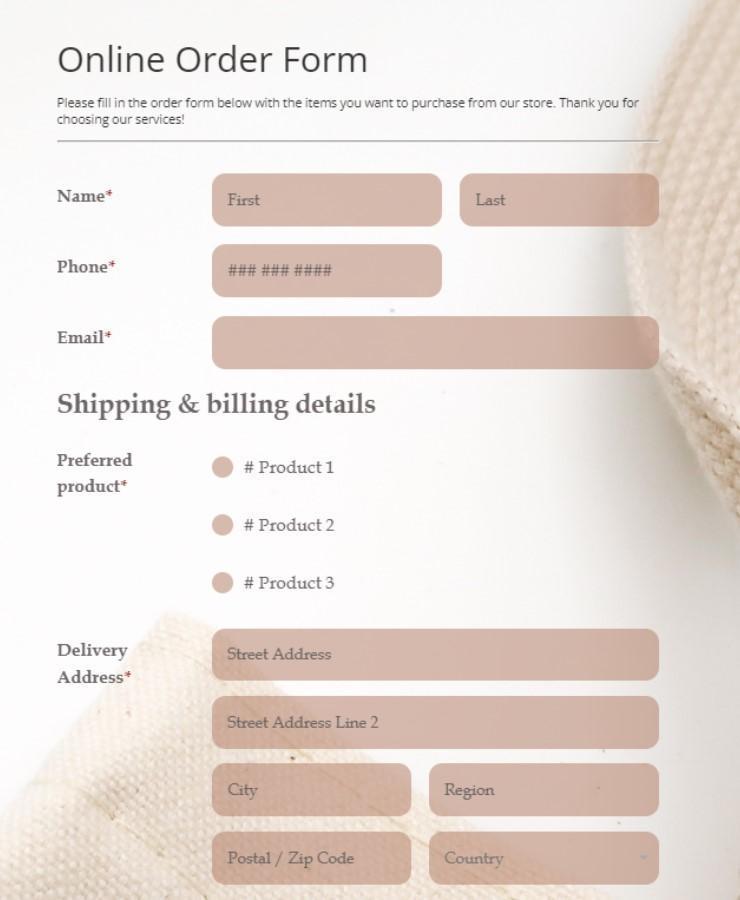 The online order forms allow you to sell your products and services by receiving customer orders. These forms are highly customizable and easy to use. You can list the products or services available (as images), calculate discounts, set markups, apply coupon codes, add your logo, and automate workflows by connecting with other digital tools. Customers can place their orders instantly, make payments securely (the form integrates with 3rd party payment gateways), and receive post-purchase confirmations.
Contact Form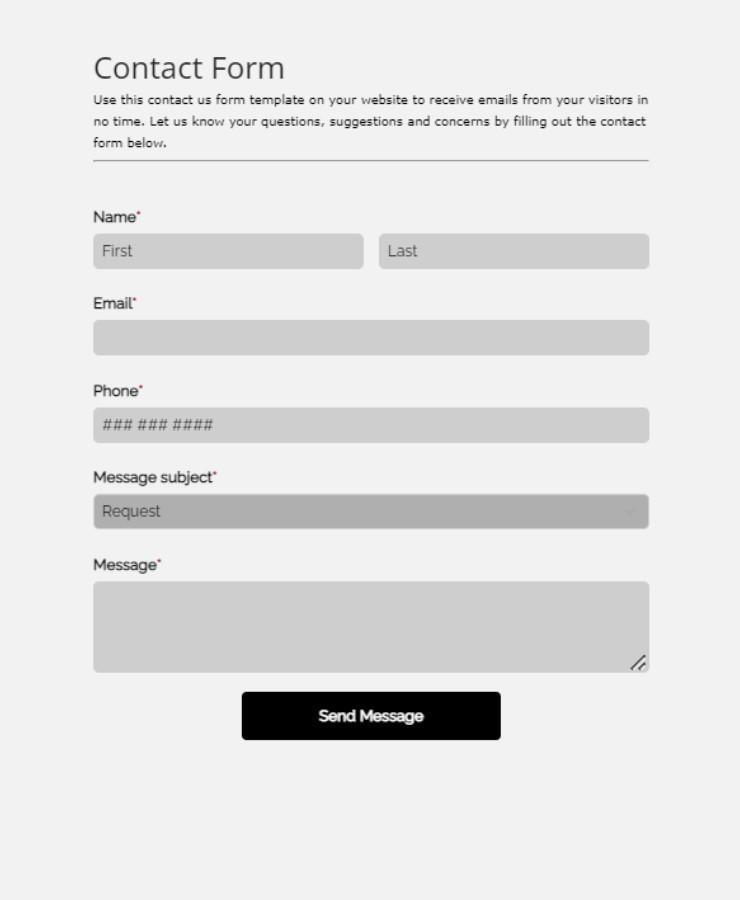 The contact form comes in quite handy if you want to let your customers get in touch with you on your website, for example. That encourages users to share their thoughts or request more details about what interests them. You can receive messages that your team can quickly respond to.
These are some of the most common fields to include in a contact form (but they're fully customizable): the subject of the message, the user's details (e.g., name, phone number, e-mail) so you can get back to them, and the actual message. 
Donation Form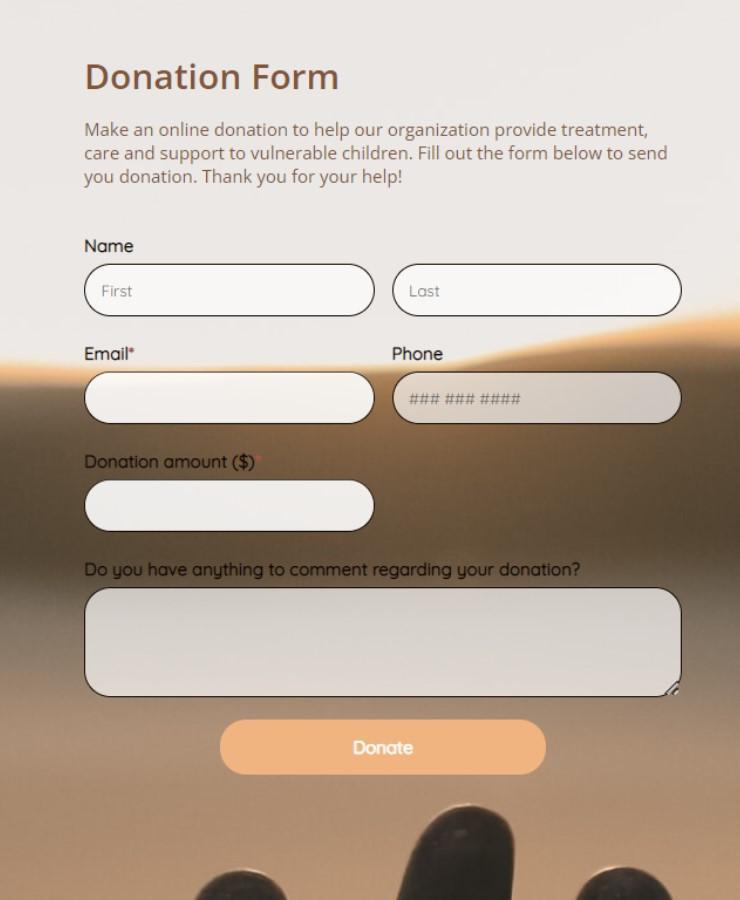 Online donation forms allow people to donate to support specific projects, events, NGOs, NPOs, or causes they relate to. Whether it's a fundraiser, silent auction, or sponsorship, the donation form is a great way to sustain your campaign's efforts or encourage community members to make recurring contributions. Yes, a donation form can do all that.
Cancellation Survey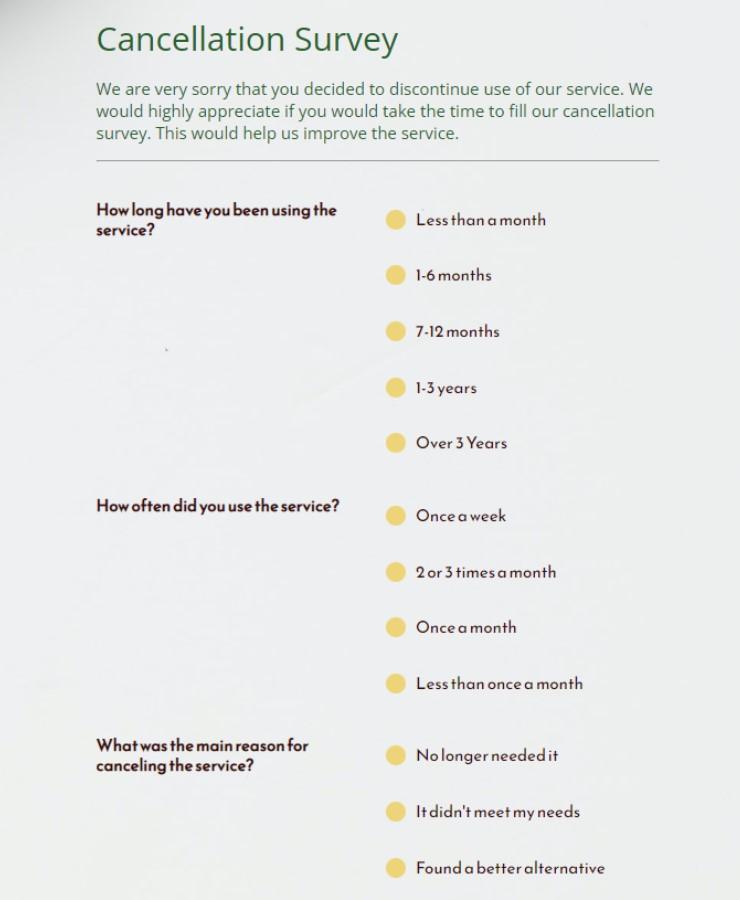 Cancellation surveys are usually used to find out more details about why a customer has canceled a subscription. The customer's feedback creates an opportunity for change and improvements that might prevent similar situations. Dynamic cancellation surveys, like the ones from 123FormBuilder, will allow you to include various types of questions such as single-choice and multiple-choice questions, scales, and open-ended questions – all of which let you collect both qualitative and quantitative data to support your future decision-making. 
There's no shortcut to boosting efficiency and productivity in your business, but there are ways to help you speed up your getting there. Online forms play a key role in that. How you collect data and handle it impacts how your staff works, how your clients experience your brand, and ultimately how your bottom line looks at the end of the year. So take a step forward!