Last Updated on March 8, 2022
While the New Year celebration gradually came to its end, many Canadian homeowners are starting to think about the spring season and what home improvement they could do to get the maximum value for their houses. While there are many renovations to boost your property's value, one of the best and cost-effective ones is to replace or even install new patio doors.
But how do you choose the best option? How much will it cost you? What aspects to rely on when buying and installing new units? All these are essentials to ask; that is why our team has reached out to Ecoline, patio doors installation experts, and now we are ready to share these insights with you. Want to know everything in detail? Keep reading!
Patio Doors Explained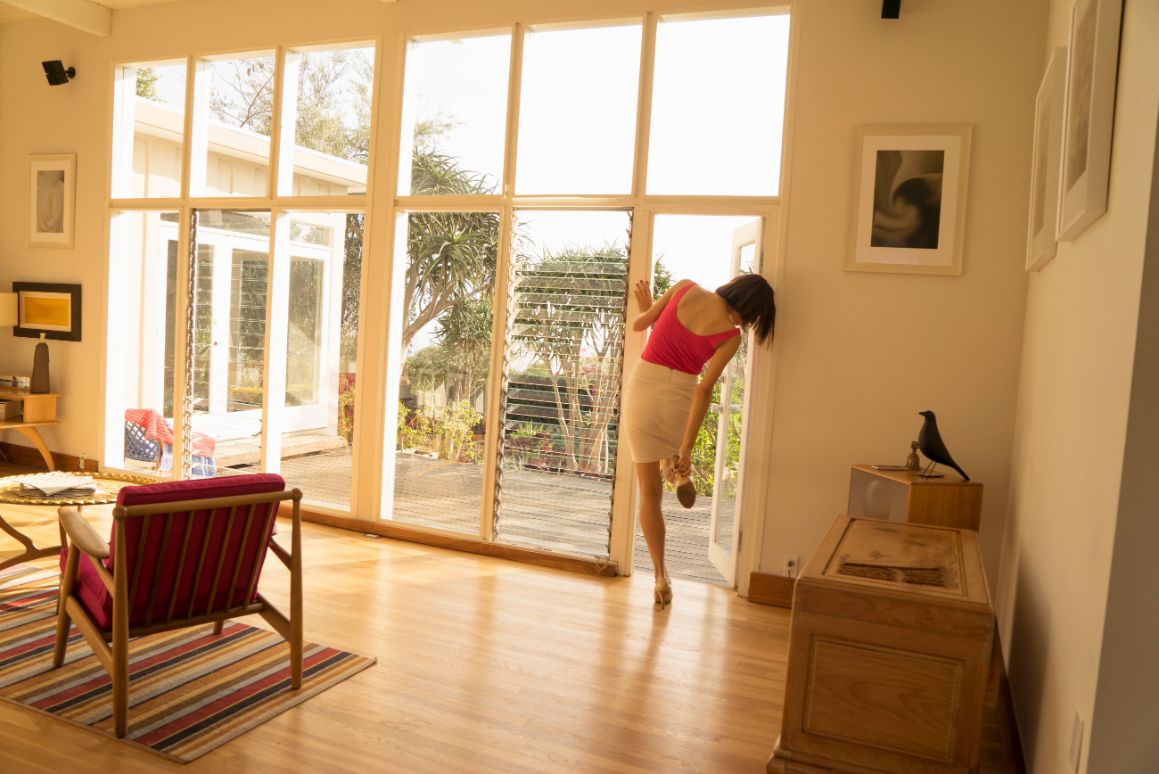 Patio doors, in fact, are not just one specific door style. But instead, there are many different styles to go with when choosing new units. But what they have in common is that they all provide access to your garden and usually feature a huge glass area to allow for much natural light and fantastic unobstructed views outside. 
Patio Doors: Styles and Benefits 101
Since the design and way of operation may vary, let's take a close look at the main patio door types you can expect to get when shopping for your new units.
Sliding Patio Doors
Sliding patio doors are the most popular style among Canadian homeowners. These units usually have 2 or 3 panels that slide and overlap, with one panel which always remains fixed. These doors do not operate in or out but rather slide on the track along the door frame. That allows not to occupy much space in the home or garden when opened. 
Pros:
Incredible unobstructed views thanks to the huge area;

Modern look to match your hi-tech interior;

Great energy-efficiency;

Cost-effectiveness;

The design means your new doors won't be moved or slammed shut by the wind like it can be in the case with French doors;

Optimal ventilation;
Cons:
Need frequent maintenance since tracks can be filled with debris pretty often;

Might not suit your house in case you have a traditional design.
French Doors
These units are somewhat similar to the standard doors you can face pretty much at any house. They have two panels operating inwards and outwards to be open or closed. French doors are very traditional and might not suit any place, but in case your house design allows, you will get classy and elegant units to enhance the aesthetics of your house.
Pros:
Classy traditional look to boost aesthetics;

Easy to operate;

Fantastic ventilation.
Cons:
More expensive in comparison to sliding patio doors;

Occupy additional space within your area when open;

Not suitable for wide openings and feature a smaller glazing area.

Can be slammed shut by the wind when open.
Bi-fold Doors
These units are a combination of panels that fold back onto each other similar to a concertina. Bi-fold doors can be installed into a large wall section to eliminate the barrier between the inside and outside.
Pros:
A modern and popular style that perfectly suits new buildings;

Allows for great views outside when open.

Great ventilation.
Cons:
When shut, the large number of panels can break up your perfect view outside;

Much more expensive than sliding and French doors;

Hard to install;

Needs frequent maintenance.
Patio Door Material: Which One Brings The Biggest Value for Your Money?
While you have pretty much of a large selection when it comes to frame materials of your new doors, the most common materials are:
Vinyl

Aluminum

Wood

Fibreglass
While Wood Patio doors are famous for being the most aesthetically pleasing units, Aluminum and Fibreglass feature the best durability properties, the majority of homeowners still prefer to go for Vinyl in most cases, according to Ecoline Windows experts. And that is for a good reason, even a number of reasons:
Vinyl is super energy efficient. Coupled with triple glazing, you can expect to cut down on your energy bills significantly;

Great durability. Of course, Vinyl is still no match to Aluminum in terms of durability, but it still lasts for long, and you expect your units to serve you for at least the next 25 years;

Cost-effectiveness. Vinyl frames are always cheaper than any other material, making them the most cost-effective option for those on a tight budget.
All in all, Vinyl is the middle ground for anyone who wants to get great-looking, energy-efficient and reasonably priced units.
How Much Do New Patio Doors Cost?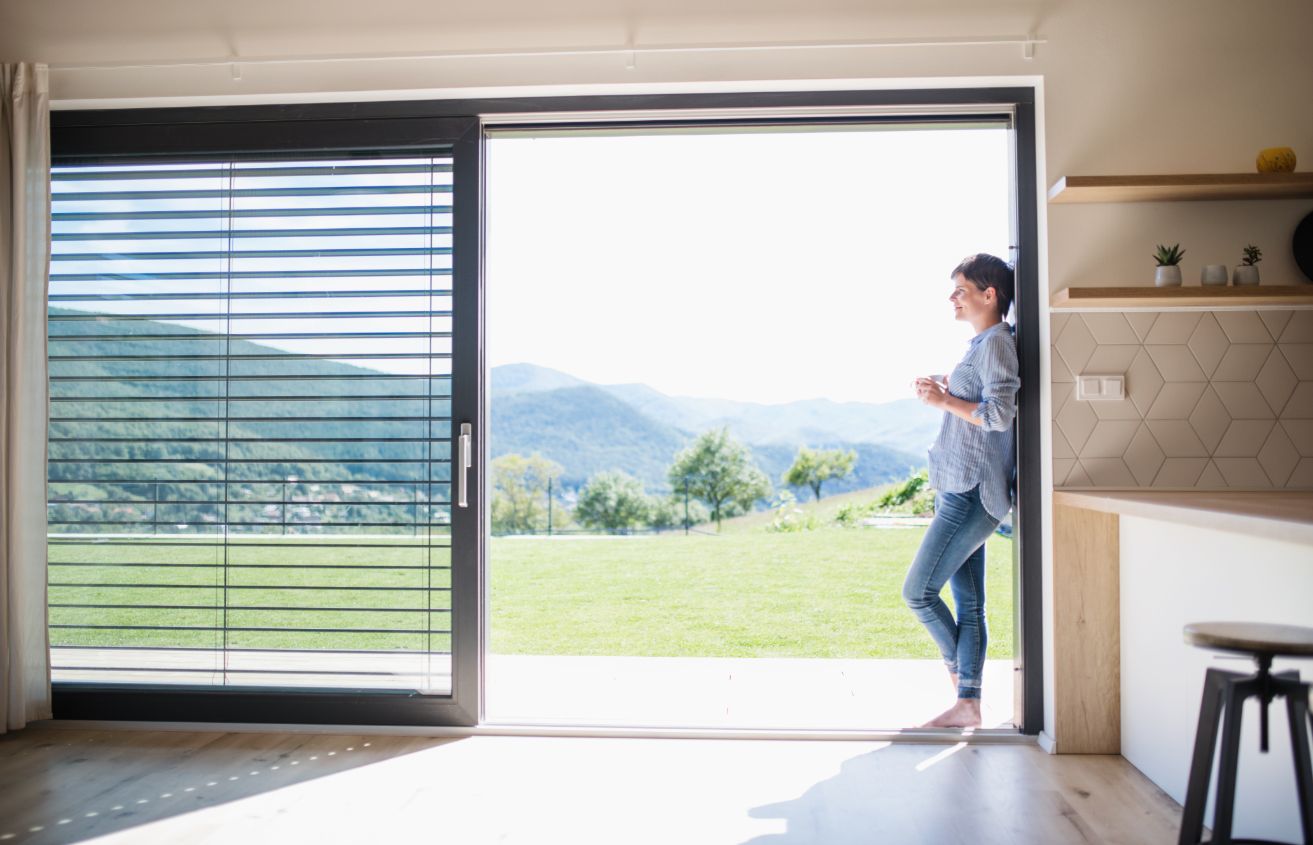 Well, since the final price depends on multiple factors, such as style, glazing, custom options, hardware and installation, it is impossible to give a precise quote unless you go to your local suppliers and ask for a quote for your replacement project. But on average, you can expect the following price tags for different styles of patio doors:
| | |
| --- | --- |
| Patio Door Style | Price, $ |
| Sliding Patio Doors | 475 – 2700 |
| French Doors | 700 – 3200 |
| Bi-fold Doors | 1400 – 5600 |
Source: https://www.ecolinewindows.ca/window-styles/patio-doors/
What Else to Bear in Mind When Choosing New Patio Doors?
While the above-discussed points are vital when selecting the doors for your house, there are additional aspects to consider. Well, these are rather some tips to help you buy and install the units that will serve you for many years to come:
Buy only

Energy Star-rated doors

. This guarantees you are to get the most energy-efficient units that comply with the current industry standards and help to save on energy bills;

Make sure to analyze the climate you live in and your current house thermal performance. By doing this, you will be able to properly decide whether you need double or triple glazing since the latter will

cost at least 15% more

per unit but does not guarantee you high ROIs.

Make sure to find a reliable door replacement company to do the installation. Even the best patio doors might not serve you well in case they are installed poorly, and this is 100% not an area you want to practice your DIY skills on. So take your time and do your homework – research the best local companies, read reviews, ask for quotes and enjoy the hassle-free installation.
The Bottom Line
New patio doors are a fantastic home improvement that guarantees you a boost in your property value. But it still needs time to do proper research and decide what works for your house best. We urge you to keep in mind the aspects we have elaborated on in this article to help you buy and install your dreamed units. Good luck!