Last Updated on March 8, 2022
These days, people spend a large portion of their working and personal lives sat at a computer. Whether you are scrolling endlessly through social media feeds or hopping from one breaking news story to another, it is easy to find yourself wasting time online when you should be doing something more productive.
We've put together this handy list of chrome extensions that can help you reclaim your time from the web and get more out of your day. Read on to stay productive at home and at work.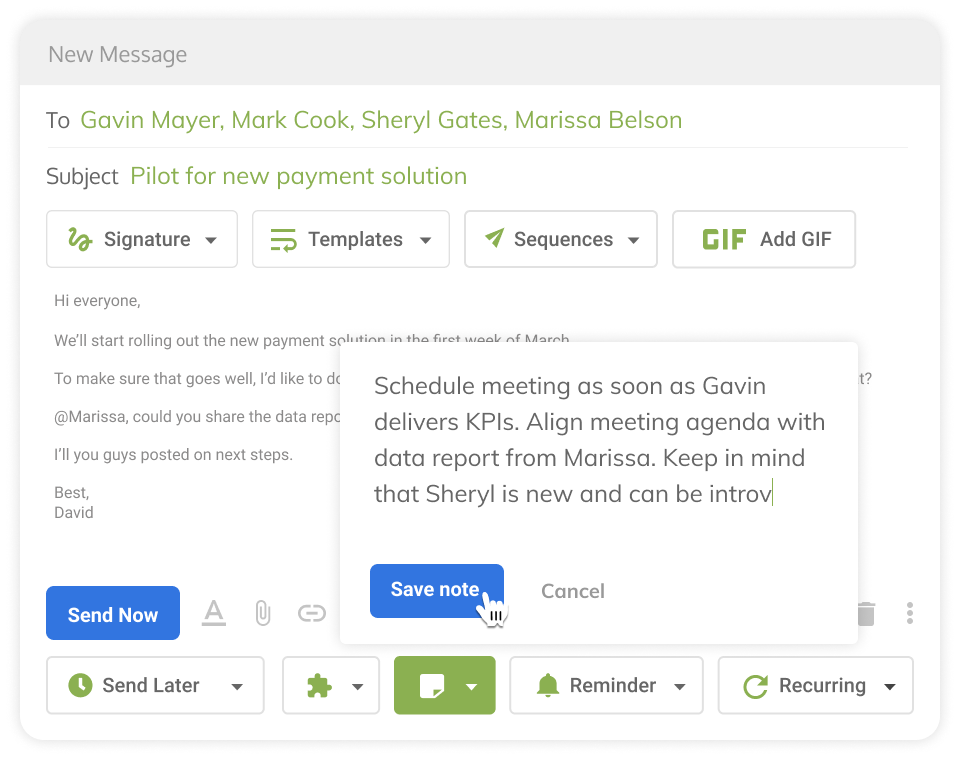 Join more than 250,000+ professionals that have added Right Inbox to Gmail for next-level email productivity. Right Inbox saves you time on repetitive tasks and helps you to send better emails, in less time consistently. High performers use Right Inbox to get the most out of their Gmail account with email reminders, email tracking and send later features. Right Inbox's integration with Gmail's interface is seamless. You'll barely notice it's there. Until you look under the hood.
Boomerang for Gmail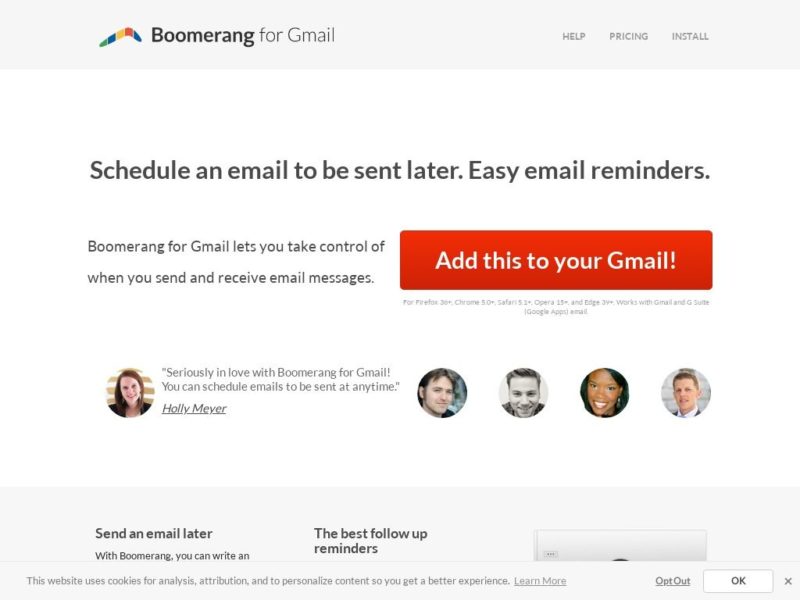 Correspondence has taken up time in people's day for centuries, and these days, people can spend hours replying to and composing emails, especially at work or if they run a small business from home.
This handy extension makes email correspondence more efficient by allowing you to write responses when you want to, so they can be sent automatically later. You can also batch tasks, letting you reply to multiple emails at once, and timing when they are sent. This allows you to move on quickly to your other tasks.
BlockSite
BlockSite is the perfect extension for people that find themselves easily distracted by social media sites or media streaming services like YouTube and Netflix.
Stay focused on the Chrome browser with BlockSite. It isn't like other websites that block access to sites entirely, but it allows you to set timed access; meaning you don't spend too long scrolling or watching videos. You can set specific timers for specific sites, limiting you to half an hour of Facebook in working hours, for instance.
Win the Day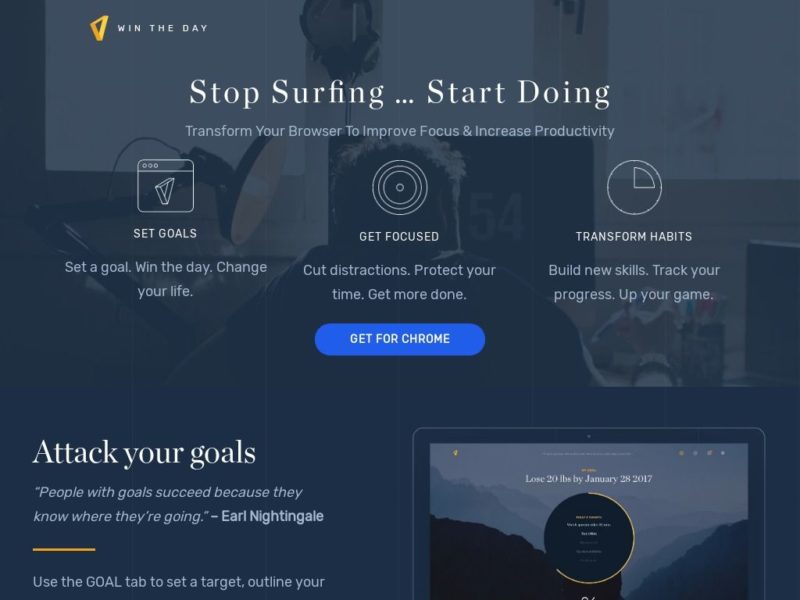 If you have to work to deadlines, then you need this extension on your Chrome browser. It allows you to set yourself goals and deadlines to help you keep track of your tasks and projects.
You can even create sub-goals and deadlines to help you manage your time more effectively and break up larger tasks into smaller and more manageable goals.
Papier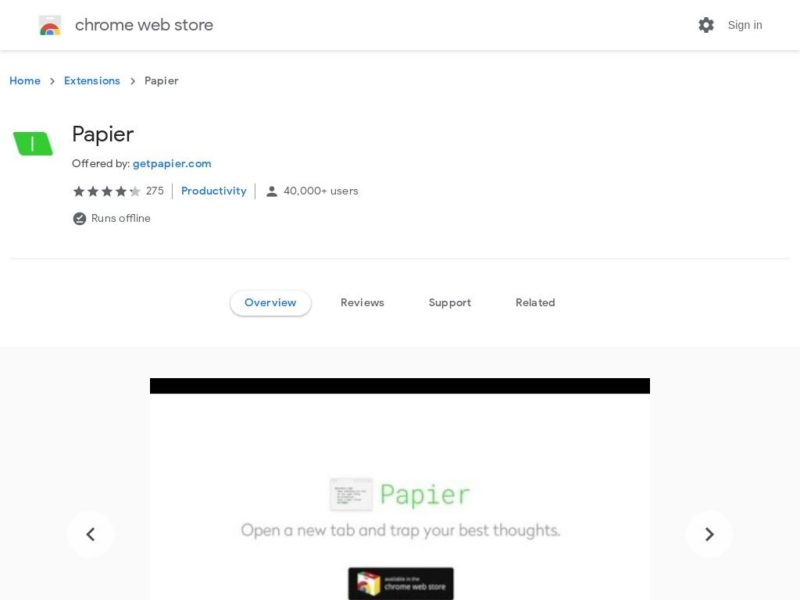 When you work as a part of a team, it is important to share ideas and updates on progress quickly, and collectively.
This extension can be used for virtual brainstorming, to let the team discuss workflow and solutions in real-time, and to keep everyone updated on each team member's progress towards your collective goal.
Google Keep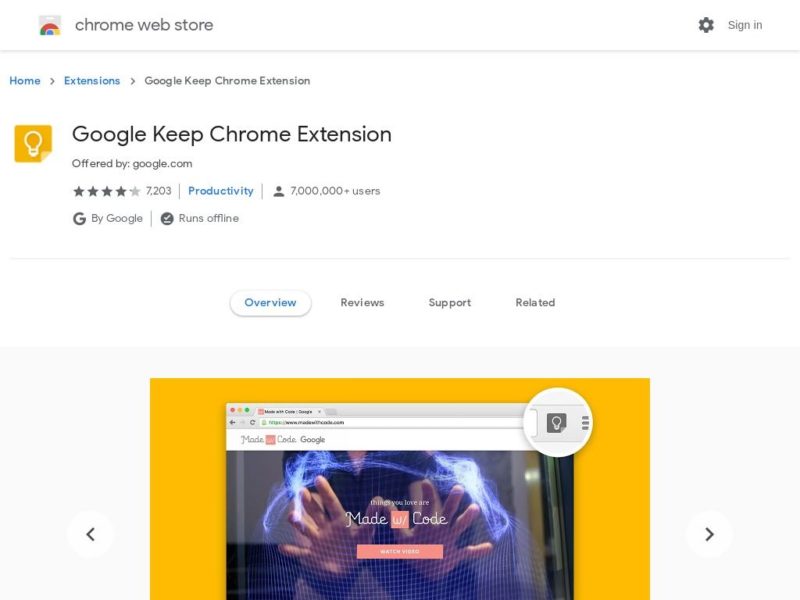 This organization extension comes directly from Google and has quickly earned a reputation for helping even the most dis-organized workers keep control of their projects and tasks.
This extension lets you keep all your work in one place and arranged neatly in different custom categories. You can quickly add notes, to-do lists, and even images and videos that you find online that are relevant to your project. You can even use voice memos if you prefer!
Noisli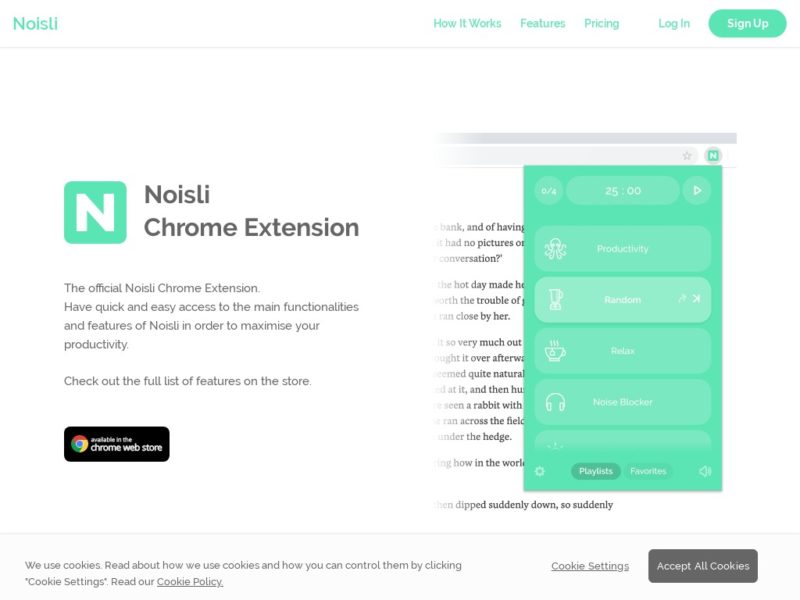 This extension is all about improving your productivity through sound. It allows you to choose sounds that inspire you to be more productive while you work.
These sounds are different for everyone, so the extension encourages you to experiment and find the right sound for you. This really makes a difference to most people's productivity levels and helps keep them focused on their tasks.
There are hundreds of Chrome extensions out there that claim to help boost your productivity and keep you focused on your work, but we think these are the pick of the bunch and have proven themselves over time to be effective.
Once you give a few of these extensions a try we are sure that you will notice the difference they make. You will become more productive and find it easier to focus on your work without any distractions. Result!