Roblox was released in 2006 and ever since then, the online game platform has become immensely popular with players of all ages. If you're a Roblox fan and a bookworm, then the following list is definitely your candy store! We looked at countless books and handpicked the best offers that are packed with tales and information about Roblox.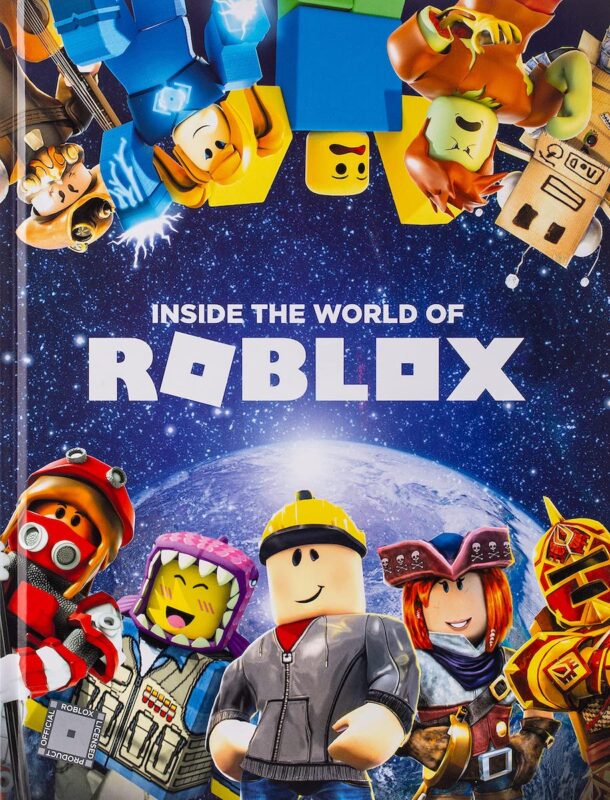 We start our list with a book that has been described as the "official definitive guide" to the world of Roblox. The book is the brainchild of the Roblox team and some of the most successful players in the game. So, what can you expect? Just skimming off the top, you can look forward to gems such as learning more about the most popular experiences in Roblox and meeting some of the best players. 
If you love to shop, then you will definitely also enjoy riffling through all the cool items that are listed in the Roblox catalog, but if you're more about what goes on behind the scenes, this book will also entertain you with cool facts about the inner workings of Roblox HQ!
Next up, this book is the perfect gift for a child who loves puzzles – and Roblox! The idea of the book is to join the most famous characters from Roblox on a search-and-find adventure. This hunt spans over a dozen game worlds, each created with an amazing amount of detail. While traversing through these landscapes, your child (hey, you can too) must find the infamous and mischievous Classic Noob. 
If you love the world of Roblox, finding the Noob is not the only fun thing about this book. The rich illustrations will also keep you busy for hours, finding new things and exploring each world's amazing illustrations.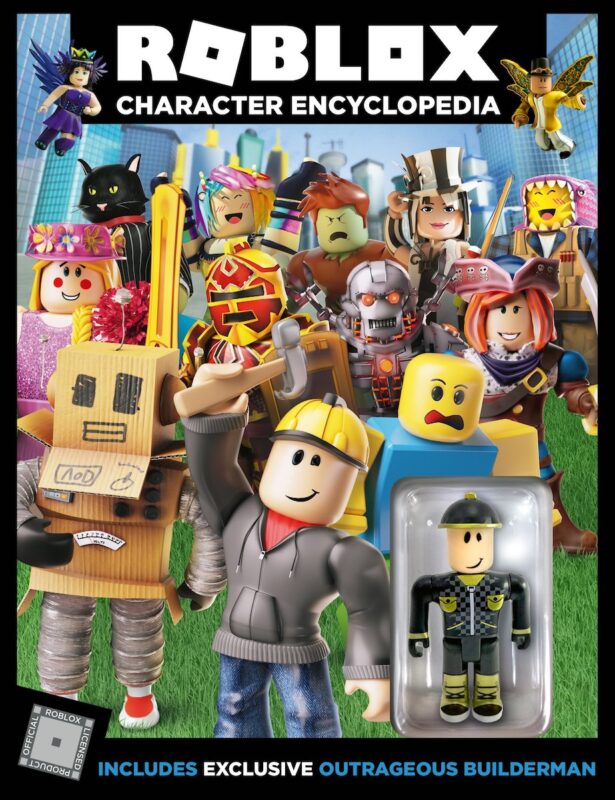 Sure, Roblox is all about personal avatars, but this game is jam-packed with famous characters, well-known players, and even legendary staff members. In this respect, if you are a total fan of Roblox, this encyclopedia is a must-have to add to your collection. You will meet all the famous characters that populate this world and the book is the only thing you need to become an expert on the topic!
Indeed, the encyclopedia is crammed with over 100 colorful characters. Each one comes with their own profile which includes their biography, their favorite games, and even their wardrobe – handpicked from the avatar catalog.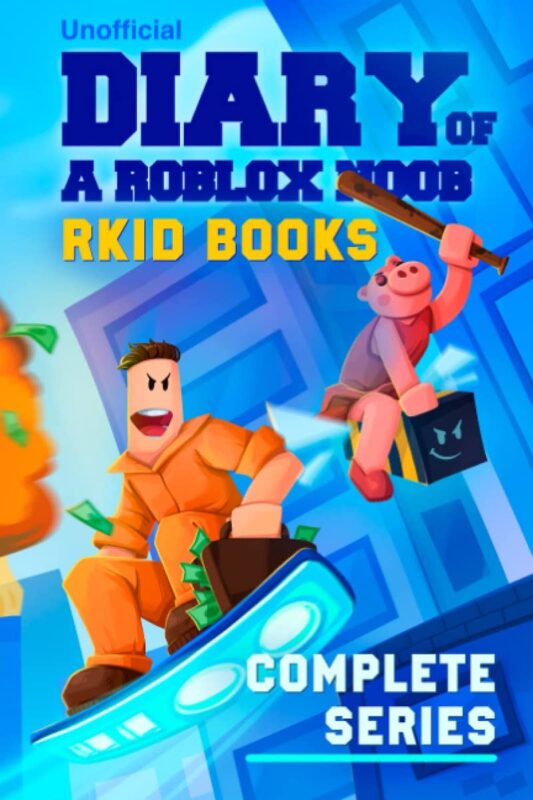 This book set is another superb choice if you're looking for the perfect gift for someone who's addicted to Roblox. Let's see what you can expect. The collection features four stories from the Robloxia Kidseriesplus. These include Bee Swarm Simulator, Piggy, Mad City, and Ro Ghoul. As a bonus, the library also includes three extra stories – and they are pretty hilarious! The titles are Jailbreak, Treasure Hunt, and High School. 
Most of the books invite the reader along on an adventure, following Noob on exciting adventures where he avoids traps and spooky houses. He also goes on treasure hunts and fights his way out of a tropical jungle. At the end of the day, the Noob series is an amazing immersive experience for Roblox fans!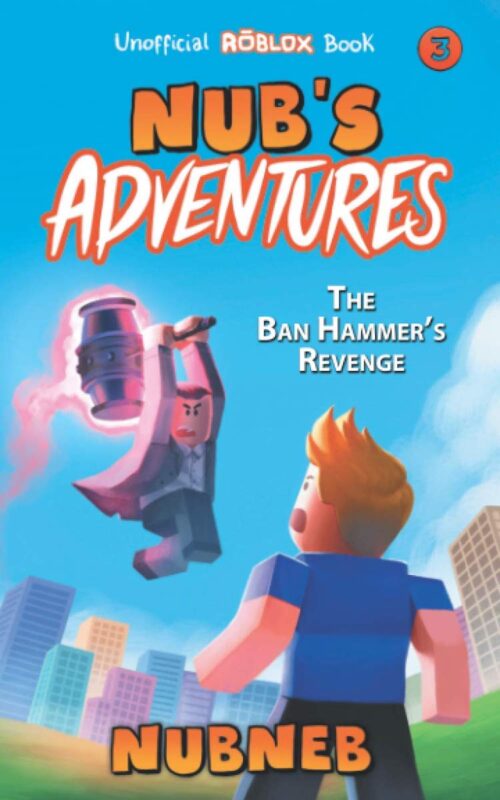 John Doe might have a dull name but he is a famous hacker. He's also creating chaos with his giant hammer across the universe. Who is brave enough to stop this nut? Nub and his friends feel up to the task and in this third installment of Nub's adventures, the group of buddies faces obstacles and challenges that test their unity as they chase John Doe.
Join Nub and his crew as they pursue the hacker through fan-favorite games like Arsenal, Jailbreak, and Royale High. While this book targets younger readers, fans of all ages enjoy this book for its fun storyline and well-written characters.
This adventure book is perfect for readers between the ages of eight and twelve. Once again, the reader is invited to join Nub, who is having a great time floating around the Server Nexus. At first, he's having a great time! There are no troublesome things like chores or school – but suddenly, things go south. 
Out of the blue, Nub is plucked from his comfy fortress and thrown in jail! Now, he has to survive taser barbs and rap battles with other inmates. But Nub is not going to take this laying down – he's got a plan to escape the high-security prison. Based on the Roblox game of Jailbreak, fans will love the hilarious moments, the relatable characters, and there are also fun lessons to learn along the way!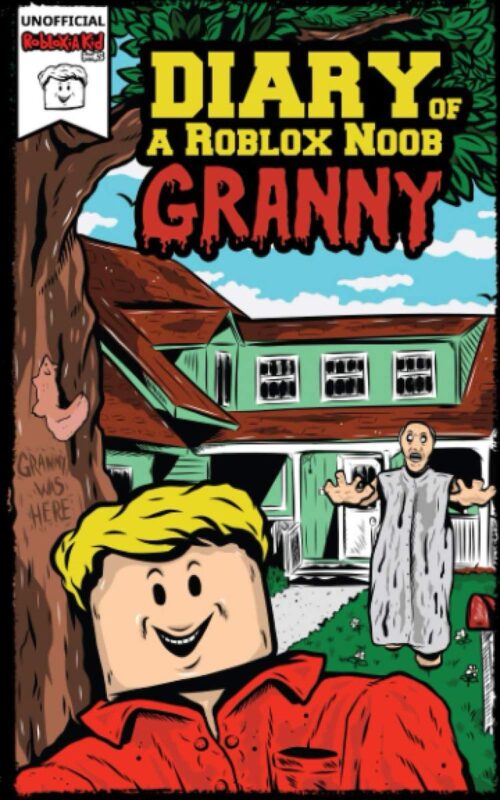 Who might enjoy this book? Despite the name, it's a perfect gift for kids who like scary books – because this Granny has a house full of traps for Noob! Readers, aged between seven and ten, will get sucked into the scariest game in the Roblox realm, exploring a creepy adventure right alongside Noob and his friends. Not only do they have to survive the traps Granny has left in every room but they must also escape her madhouse! Even better, can the reader and Noob solve the great mystery behind Granny's house of horrors? 
This book is the perfect Christmas gift for a friend or family member who is addicted to Roblox! Ideally suited to readers aged between eight and twelve, kids can look forward to a grand adventure where Noob has to save Christmas! Things start off great – Noob is enjoying the festive spirit at his work, making pizzas and laughing… Then, his co-workers start to disappear one by one. 
Someone is out to destroy Christmas and Noob has to unmask the villain and save his friends. Join one of Roblox's most endearing characters across 130 pages of action and puzzles as he fights to solve the mystery and remind everyone what Christmas is really about!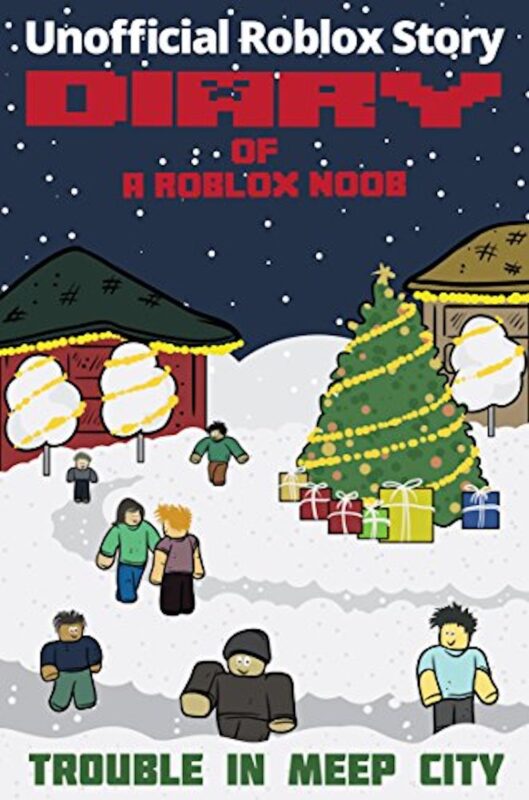 If you love the idea of spoiling the Roblox fan in your life with a Christmas present, then here's another wonderful option. This unique "diary" follows Noob as he looks forward to Christmas and New Year's. 
But trouble's afoot! When Noob encounters an adorable Meep called Bouncer, he wants to take care of the energetic and cool critter. However, as he soon discovers, being the caretaker of this Meep is not all that it's cracked up to be! Can he figure out how to turn things around before Christmas is ruined for everybody?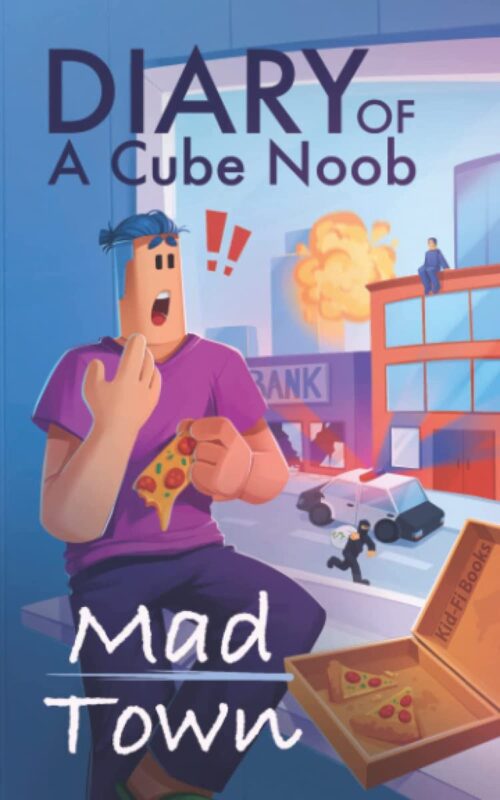 Noob is settling in to binge-watch TV and scarf down his favorite pizza when SWAT kicks down his door! Before he knows it, Noob is dragged from his house and thrown into the notorious Mad City prison. Our most beloved character is totally out of his depth. He soon finds himself living with some of the most dangerous criminals in Roblox. Noob has to find a way to survive. Not only that but he has to make sketchy allies to help him escape and find out who was the mastermind behind his imprisonment!
FAQ
Q: Is Roblox safe for children to use?
Some games on Roblox are not meant for kids. That being said, the gaming platform enjoys a large community of kids who safely enjoy Roblox. Parents must educate themselves about this game world to understand the ins and outs. With some supervision and understanding, children are safe on this platform.
Q: Is Roblox free to play?
Roblox is completely free to download and play. However, there are in-game purchases. These are made with the game currency called Robux. With Robux, you get access to premium games, features, and avatar upgrades. Robux is bought with real money.
Q: Which one is better; Minecraft or Roblox?
In terms of gameplay, Roblox is better. There is an infinite amount of activities for gamers because Roblox is more of a game engine, where new games are created all the time, rather than just being a standalone game world. 
Q: Why did Roblox remove the guests feature?
A lot of online games allow new users to play as guests before they decide to join as real members – and Roblox was no different. However, the creators of the game decided to remove this feature because banned players logged in as guests, primarily to ruin other players' enjoyment. 
Q: Who is the first person to play Roblox?
The first registered user on Roblox was "Admin." This player joined on June 30, 2004, and received the game ID of 1. The account was deleted in 2006, October 9. 
Q: What does the P symbol mean in Roblox?
This indicates a premium subscription. In other words, when a player has a premium membership, a white square showing a "P" will hover next to their game name.