You have decided to start running. Maybe you have been an athlete your whole life. Maybe you used to run and fell out of the habit, but want to pick it up again to get back in shape.
Regardless of why you are running, you will need some basic supplies. Go for a run in jeans and hiking boots, and you will probably not try to run for a while.
Everyone expects to need running shoes. Your shoes carry your weight, and the wrong shoes can lead to injury, or at least to discomfort.
We all acknowledge the need for the right socks, and even the right undergarments. Have you ever thought about the impact of the right shorts?
Running Shorts Get You Ready to Run
The right running shorts will get you mentally prepared to run. In the same way that knowing you have the right gear to play a sport sets you up for success when playing, feeling confident that your running attire will take care of you will help you to have a more productive run.
Many running shorts are pretty simple- lightweight shorts that will dry quickly when they get saturated with sweat.
The reason there is a question of "best" running shorts is that there is actually much more to a perfect pair of running shorts than that little blurb. Running shorts from Fourlaps offer some pretty special features, that make them a great choice when you are deciding on your running uniform.
Fourlaps Shorts are moisture-wicking. This means that not only do they dry quickly, but they actually pull moisture away from your body. This is important for helping you regulate your core temperature while exercising. Another benefit of moisture being wicked away is that it helps prevent chafing.
Running in shorts that trap moisture against your body can lead to some pretty bad chafe marks. Wearing the right shorts that will pull this moisture away will keep you feeling safe and un-chafed.
These shorts also include Fourlaps proprietary four-way stretch material. This material helps you move in whatever way you need to, without worrying that your running shorts are going to tear or blow out.
When you run you probably need access to a few key items. At the very least, you will want your cell phone and your id. Fourlaps running shorts feature a waistband pocket where you can stash these things while you run.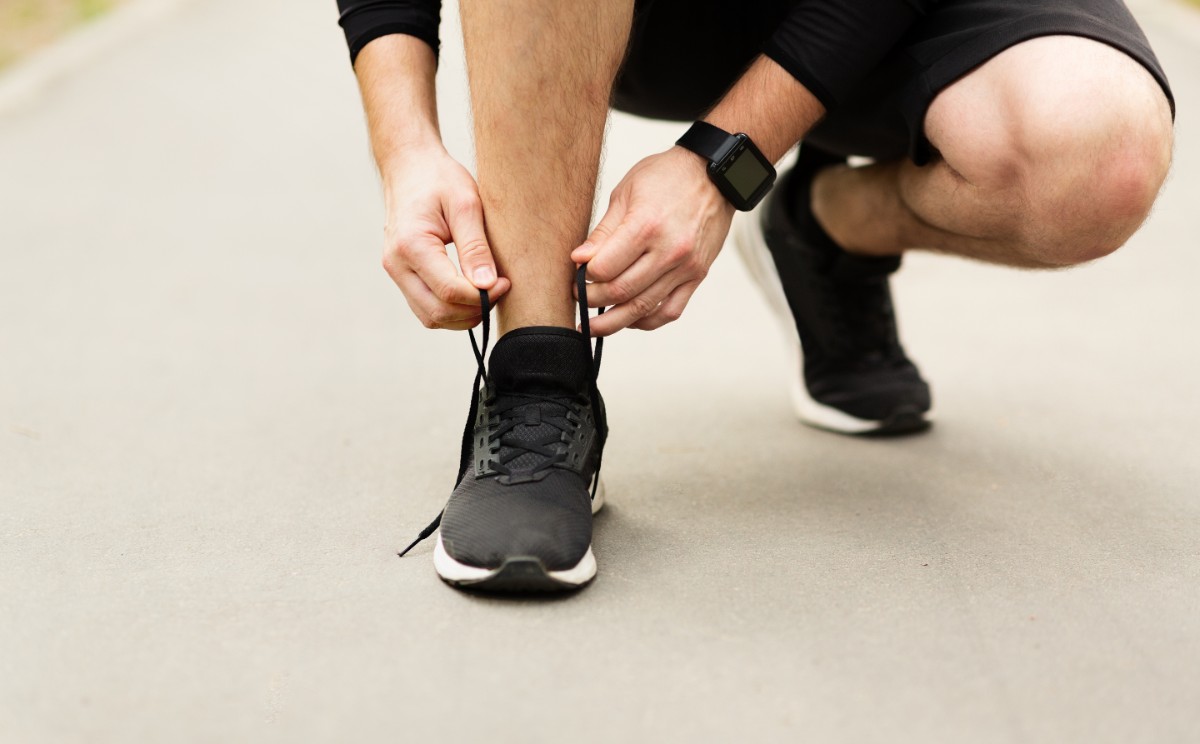 The shorts also feature a special hidden pocket inside them that allows you to safely stash your cell phone against your body. Depending on the size of your phone, you have two secure spots to put it.
One thing many men worry about shorts is the length. Finding the proper length between awkwardly short and knee-length is difficult. Many shorts are long enough to be in the way of running, but some athletic shorts can be so short as to feel more like underwear for some men.
Fourlaps running shorts are 7 inches long, which is the perfect middle ground for the length of shorts for running. By falling in this length window, the shorts are able to comfortably fit the largest percentage of men who may wear them.
To top it all off, These shorts include a boxer brief liner which provides support and pulls moisture from your body so it can evaporate away, helping to regulate your body temperature while you run.
In summary, Fourlaps running shorts are one of the best options on the market. Whether it is for their innovative storage or their creative use of materials, these shorts work really well for almost any runner.