Last Updated on January 11, 2022
When you spend all day sitting in an office chair at home, proper back support is of the utmost importance. However, you don't need to spend hundreds of dollars on expensive ergonomic office chairs. 
A great way to promote better posture and get the back support you need is a seat cushion. Much less costly than fancy office chairs, you can just place a seat cushion in a normal chair and you'll get the same back coccyx and lumbar support that get from high-dollar chairs.
Plus, the seat cushion is portable, so you can use it in any chair in your house, or even take it back and forth with you to work.
How Cushions Help Support Your Back and Tailbone
If you've ever sat in an uncomfortable chair for a long period of time, then stood up and felt pain shooting through your back or your neck, the likely reason is that you weren't sitting up properly. This is unfortunately common when we're sitting for a long time. 
Feeling pain always in your back or neck determines your bad posture of sitting and bad chair and cushion you are using, for relieving this pain you need a proper cushion and a proper posture that help helps and supports your back so they don't hurt easily while sitting. Always use a good cushion and make good posture while sitting. If you are a student then your backbone has to be good so that you can study properly without pain in the neck or back.
It's easy to forget to stay properly upright, and instead, you find yourself leaning over, holding your back in an awkward curve, and craning your neck forward. This curved position puts a lot of pressure on your lower back, neck, and coccyx area, and if you do that every day for eight hours, that can cause a lot of damage.
Seat cushions promote proper posture by taking pressure off of the areas that are the most affected by prolonged sitting, making it easier for you to sit up straight without discomfort. That way, you're less likely to default to that curved-spine position that is so bad for your back.
Types of Cushions
While there are many different kinds of seat cushions on the market, some of which claim to be ergonomic, the best seat cushions are ones made of memory foam. This is because memory foam conforms to the exact shape of your body, giving you unique support in all the places you need it.
Another reason why memory foam is the best option is because of its density. It's malleable enough to mold to your body's shape but firm enough to provide the support you need. This is in direct contrast with more traditional feather pillows or cushions, which do conform to your shape to a degree but tend to flatten out and become less supportive the longer you rest on them.
One drawback of memory foam is that it is not particularly breathable on its own, which can lead to heat and sweat, something that you definitely don't want when you're going to be sitting for a long period of time.
Luckily, with gel-infused memory foam, you don't have to worry about the heat problem. 
The Best Option for Back Support and Heat Removal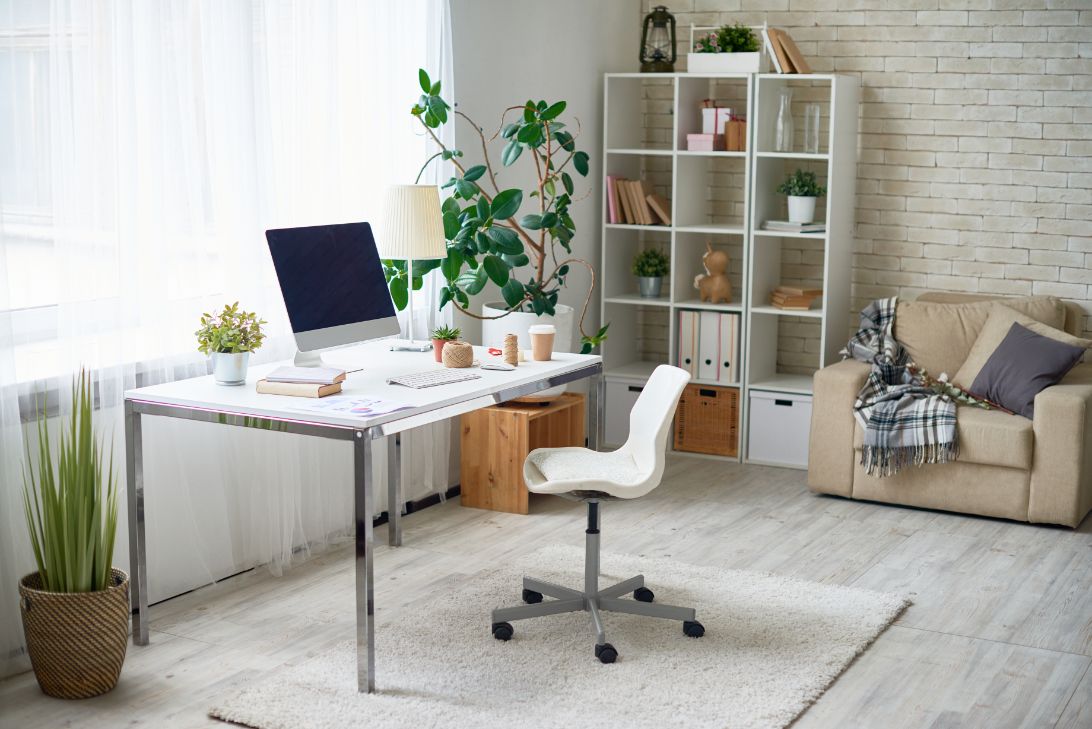 Gel memory foam combines the coolness of a gel cushion with the excellent support of memory foam to create the best of both worlds. That's why people who spend a lot of time sitting down in their office should consider purchasing one to try for themselves. You'll probably notice a difference in back pain pretty fast.
Seat cushions like this are an excellent way to help keep you from developing chronic back pain as you age, but keep in mind that no matter how good your seat cushion is, you should still avoid sitting in one place for too long. Experts generally recommend getting up and moving around every 20-30 minutes if possible.
Overall, a gel memory foam seat cushion is a great investment, not only for your comfort but for your health as well. Once you start using it, you'll be thankful you did.