Last Updated on January 20, 2022
Hundreds of TV shows from the 1970s, 80s, and 90s have been in reruns on local stations and expanded cable for decades beyond the day their final episode aired. Most of the popular shows feature hilarious characters and plots that center on family life, friends, and life at school.
Here are six of the best; remember these?
Best Sitcoms of All Time
1. Friends
Friends is one of the most beloved sitcoms to come out of the 1990s. The series ran from 1994 to 2004, won six Emmy Awards, and from its second season on, maintained a Top 5 Nielsen rating.
In the show, six friends who either live together or are neighbors search for dates, commitment, and meaning in their lives. Their personalities are completely different from one another, which is one way that Friends managed to appeal to a wide audience.
The show is full of serious moments, but mostly employs comedy. One of the most famous episodes featured Phoebe (played by Lisa Kudrow) singing a song she wrote called Smelly Cat.
The song lives on in the hearts of the show's fans. One sign is that Taylor Swift sang a cover on stage with Lisa Kudrow.
2. Three's Company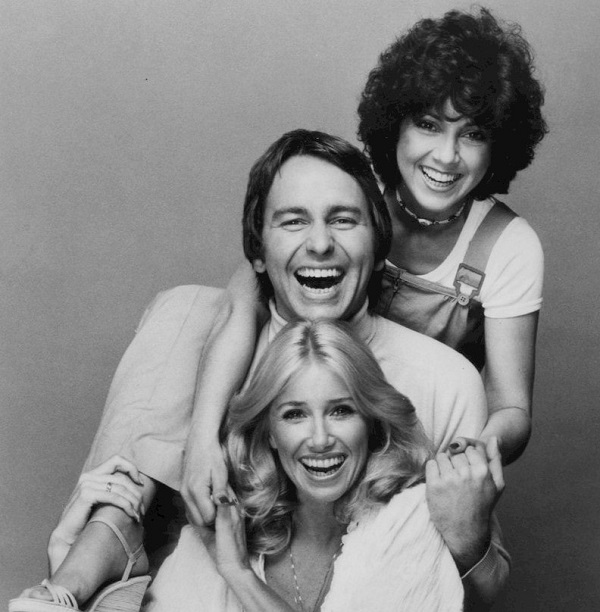 Three's Company debuted in 1976 and ran through 1984. This series was a slapstick comedy that focused on two girls and guy living together platonically while a nosy landlord checked on them regularly.
The original landlord, Stanley Roper (played by Norman Fell) was replaced in season 4 by Don Knotts, who filled the role of the building manager, Ralph Furley. The trio in the apartment – Larry, Janet, and Chrissy – worked hard to convince Mr. Furley that Jack is gay so he can continue to stay there.
Although gender isn't a legal reason to deny tenancy in the real world today or then, the writers made Jack's fib a hilarious source of humor, which was one of the reasons the series was a huge hit.
In 2017, the cast of Three's Company came together for a 40-year reunion interview broadcast by KTLA in Los Angeles, minus the late John Ritter, who had passed away in 2003. The show has been rerun many times throughout the years.
3. Mork & Mindy
A TV series with an interplanetary twist, Mork & Mindy is about an alien named Mork (played by Robin Williams) from the planet Ork. The sitcom got its start when Williams created the role of Mork in a guest appearance on Happy Days.
ABC noticed his talent right away and gave the actor his own show. Mork & Mindy tanked when the writers introduced Jonathan Winters to play Mork and Mindy's baby in season 4, but the show was still entertaining and gets rerun in various places.
4. Growing Pains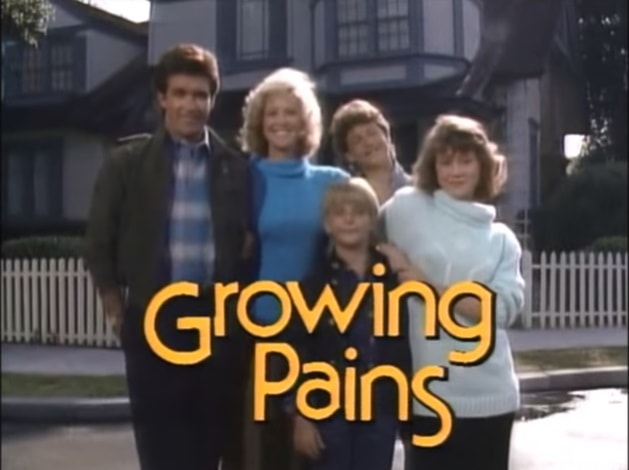 Growing Pains debuted in 1985, when many sitcoms had shifted their attention to the family unit. The characters in this show were diverse but typical.
The intro to the show featured family photos and a theme song titled "As Long As We've Got Each Other." The father, Jason Seaver, is a psychiatrist in Long Island, New York, and his wife is a reporter.
Their three kids are vastly different: Mike is girl-crazy, Carol is an intellectual, and Ben is rambunctious and adorable. In season four, the parents have a fourth child – a girl they name Chrissy. In the final season, a homeless teenager played by Leonardo DiCaprio came to live with the Seaver family.
Growing Pains was one of the 80s shows that dared to tackle sensitive subjects like drugs, alcohol, suicide, and peer pressure. Despite the serious nature of such issues, the show typically resolved them in a humorous way.
The last episode of Growing Pains aired on April 25, 1992.
5. Family Matters
Family Matters is another family sitcom that featured a pesky yet lovable next-door neighbor, this one named Steve Urkel. The Winslow household consists of 12 main characters, including a husband and wife, five children, an aunt, a grandmother, plus some wacky friends.
Much of the plot centers on Steve Urkel seeking the affections of Laura Winslow, and Laura trying desperately to get away. The plot got more complicated and serious as the seasons progressed, but you could always count on Steve Urkel to crash the proceedings in an amusing way.
6. Full House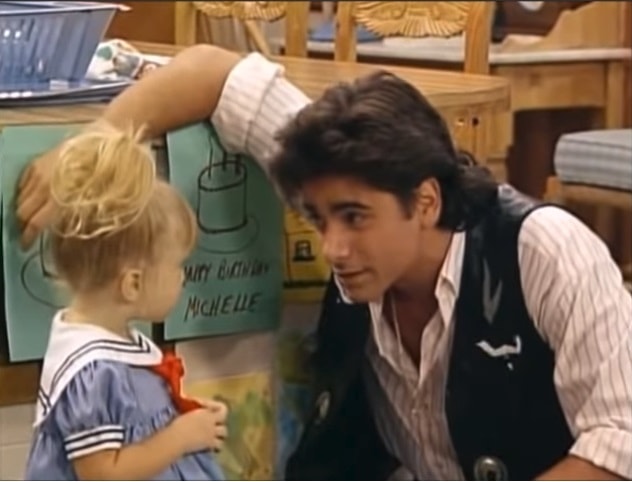 Aired from 1987-1995, Full House was yet another family-oriented sitcom, but it didn't feature an average family. Full House was perhaps the first sitcom to center on a single dad raising his family.
The plot summaries on IMDb explain it this way: "A widowed broadcaster raises his three children with the assistance of his rock 'n' roll brother-in-law and his madcap best friend." The plot took further twists when the brother-in-law, Jesse, had twins.
Reruns keep the best sitcoms alive. These sitcoms have earned a special place in TV history and gave later generations the opportunity to enjoy them as well.
What's YOUR favorite sitcom?