Last Updated on March 3, 2023
Businesses of all sizes are aware of the epic benefits of social media marketing. In fact, 78% of them employed dedicated teams to manage their social media.
Their approach is pure genius!
After all, social media marketing can help them big time.
Brand awareness, brand loyalty, customer satisfaction, conversion rates, and brand authority? All these go up!
So start taking your own social media marketing strategy with utter seriousness. Learn the finest strategies and set them in motion.
And is there a better way to learn than from the masters?
No, there isn't!
Here, you will learn five of the best social media marketing campaigns. And you will learn all these from the masters!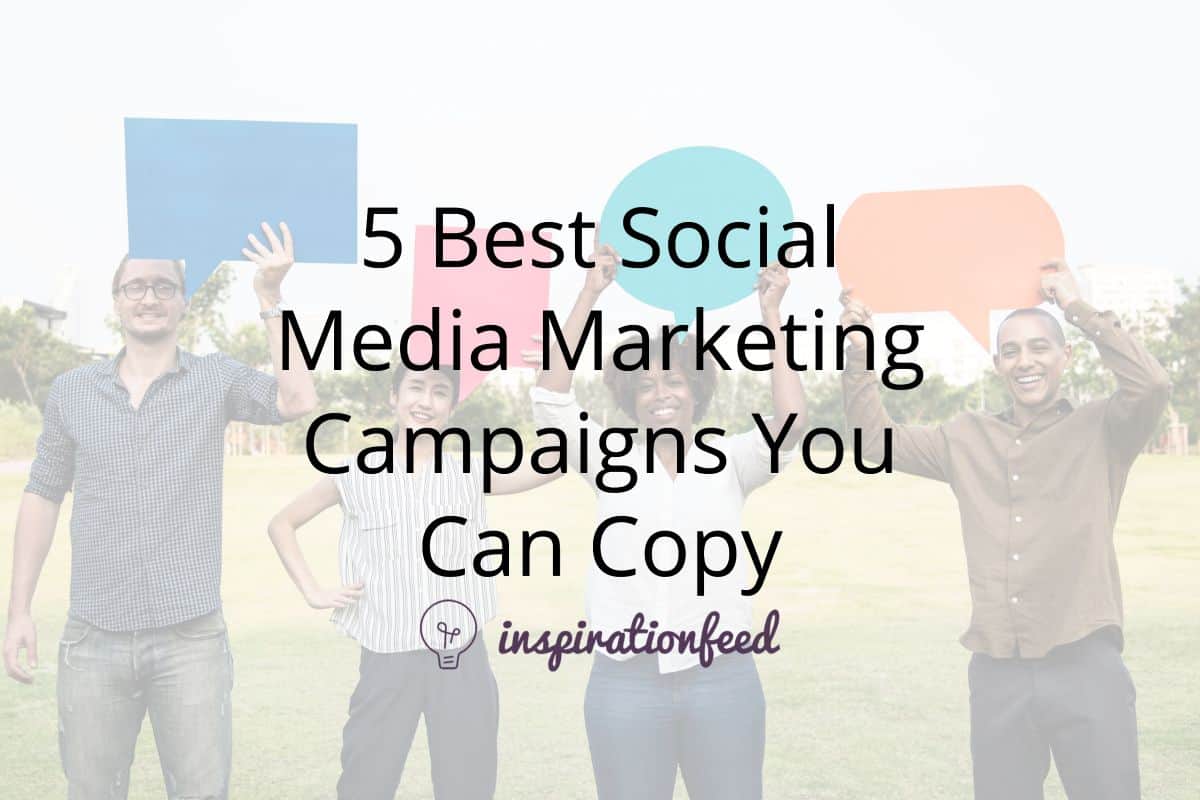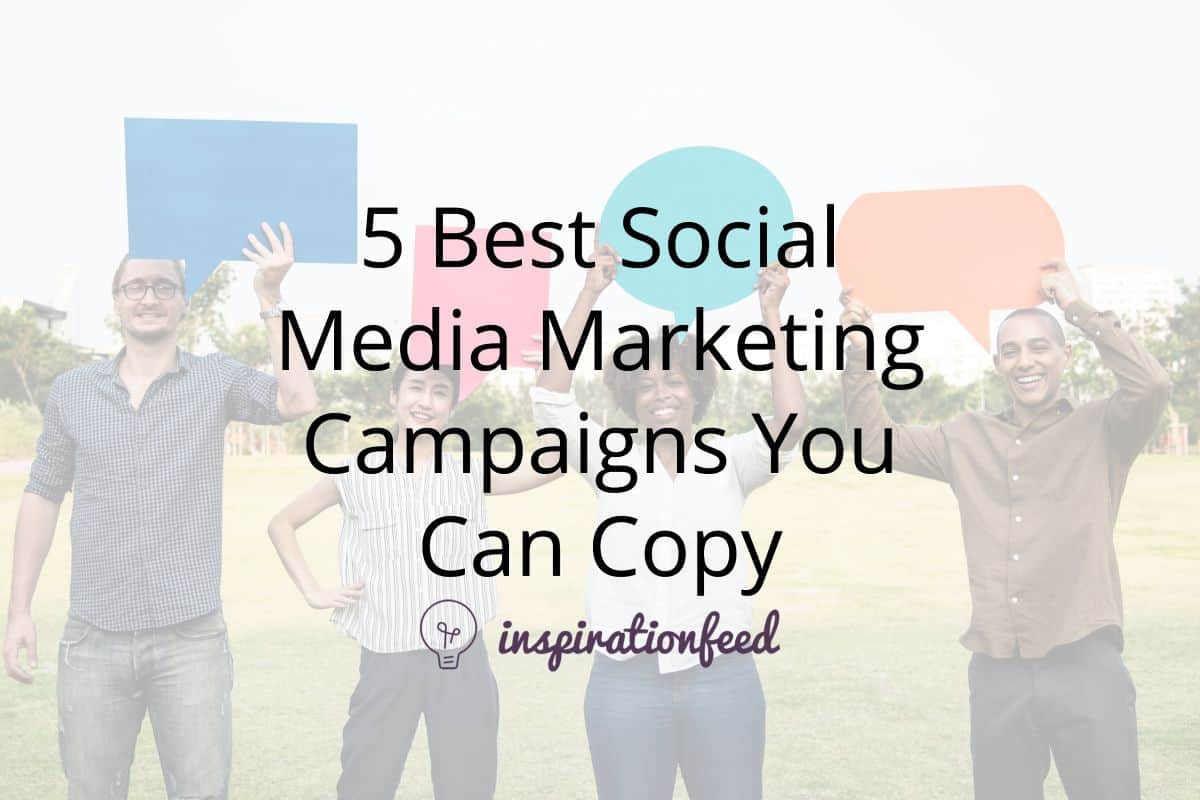 1. McDonald's Super Bowl
The brand knows what Super Bowl advertising is about. And it knows there's a lot of competition.
So it went out of its way to stand out!
So you may want to join us during the game—we're taking Lovin' to a whole different level! pic.twitter.com/QhMwk8jWTq

— National #EggMcMuffinDay is 3/2. Where? (@McDonalds) February 1, 2015
Its I'm Lovin' It campaign used wit above all things. Whenever a competitor ran an ad, it sent out fun tweets.
It targeted two of the right elements:
First is the audience.
Then, it got to their competitors! It didn't go up against them per se. But it stole people's attention.
So it's no wonder why it's an excellent campaign.
To do it yourself, go on Twitter and do the same.
Or you can gather your team for a brainstorming session. And figure out how to get in the front line of your audience.
2. Disney's InstaGaston
Beauty and the Beast's Gaston is a villain. By definition, it's not a good idea to trust him with your account.
But Disney couldn't care less.
It insisted on handing over its Instagram account to him.
And Lo and Behold! Its InstaGaston campaign turned out to be a magnificent idea!
If you like classic sayings, you will want to listen up.
Heard of the one that goes something like, "If Mohammed can't come to the mountain, let the mountain come to him"?
Well, that's kind of what happened here.
You see, Disney knew that the fans are not the type to attend movie premieres in real life. So it brought the movie premiere to them!
It did so on Instagram. Gaston, slash actor Luke Evans, took over its account.
So through the eyes of Gaston, the fans saw the exclusive happenings. It was as if they were around during the actual movie premiere!
To copy the campaign, let the idea stick. And that is to make people feel they belong no matter what.
3. Airbnb's We Are Here
Airbnb knows its stuff. And it banked on the idea that the daily viewership of online videos is 55%!
Its We Are Here campaign is a Facebook Live feature that calls out to the free spirits!
It shows potential customers that adventure is right around the corner. And with Airbnb's help, they can experience it firsthand.
The main reason why its campaign was a success?
I'll jot them down.
It evokes emotions. Many people dream of travelling the world, right? Well, Airbnb can make their dreams come true!
Facebook is the platform. Facebook is a powerhouse! Per month, it has 2.27 billion active users.
It used video content. "Video content marketing is a powerhouse for creating compelling stories for your brand," says Davinder Toun of Social Noor. "And video generates the most engagement on social media."
And yes, you can do Airbnb's move, too!
It's easy. And you don't have to shell out big bucks in the process.
Start by picking out a picture-perfect location. And shoot a live video there!
4. Urban Decay's Electric Launch
This brand acknowledges how Coachella and other music festivals are a huge hit. And thousands of people show up whenever they're on!
For one, 125,000 people attended Coachella in 2017.
So it figured out a way to work together.
During the launch of its new makeup line? The partnership between Urban Decay and Coachella came to life!
During the Electric Launch, the brand created a kick-ass social campaign. One that taught fans how to apply makeup for the festival.
And of course, it worked!
After all, Urban Decay used the attention that a major event already had.
Also, it gave customers the chance to showcase their style – and win prizes for it!
To follow its lead, first determine how people can show off your product. Then, watch out for a major event.
And make those two steps work together!
5. TOK&STOK's Pinlist
Before making a decision to buy, people often turn to other people. This is very true when it comes to furniture.
This brand knows it. And it's why its pinlist is one of the best social media marketing campaigns!
https://www.youtube.com/watch?v=bhmn2Zp6ttA
You see, its approach is interactive.
It added pin buttons to its store. And these buttons would sync with the accounts of shoppers.
Why is this incredible?
It makes matters effortless for shoppers. So when shoppers do their business, it's easy for them to consult another.
Go ahead and do this, too!
Add pin buttons to product pages. This makes it a breeze for shoppers to access their to-buy lists.
Conclusion
So there you have it – the five best campaigns you can copy!
Go with all five if you want. But it's better to pick out the most applicable one for your brand.
If you're a freelancer, Airbnb and TOK&STOK's campaigns seem fitting examples. You won't need to invest lots of money. And you can campaign like they did any day.
If you're a small business, check out what McDonald's, Disney, and Urban Decay have in store. These big brands went big on special occasions.
It doesn't matter what you choose, though. Because the fact remains that social media marketing is valuable.
And it's why you need to use it!
Of course, there are other ways to build buzz for your brand. Just like what this post at ReviewXP states, you can leverage Instagram fans and engage them in creative ways.
However, it's best to combine different tactics to produce better results.
Launch social campaigns to complement your existing ones. You can increase your reach and introduce your brand to a lot more people!