Those of us who love movies understand how exhilarating the crime genre can be. Unfortunately, many crime thrillers do not dig deep enough to uncover the real motives behind criminal masterminds.

That's for the simple reason that these movies are based on fictional characters and situations. As such, screenwriters often have too much leeway with the plot, as their primary objective is to make the movie entertaining enough for maximum box office sales.

And due to time limitations, most crime thrillers often leave us in awful suspense.

If you're looking for a truly captivating yet sobering crime subgenre, you should look in the direction of true crime.

As the name implies, true crime is a nonfiction subgenre that explores actual crimes by examining the motives and actions of real people.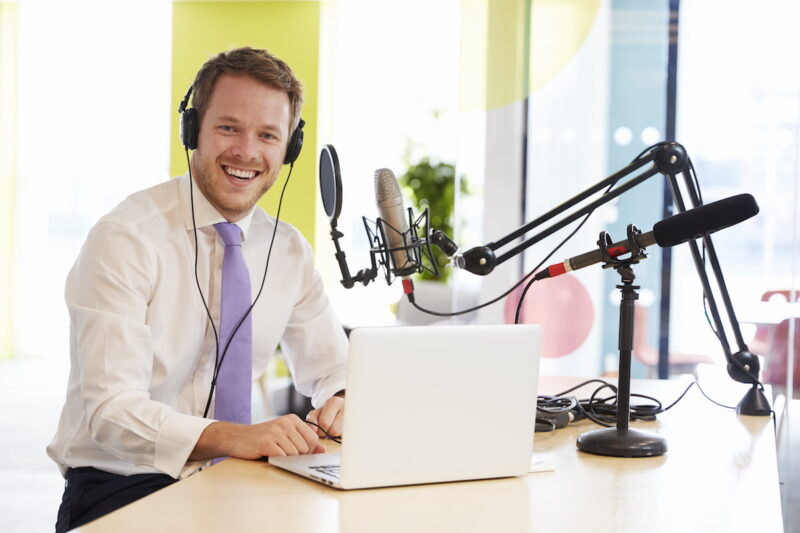 Now, podcasts are arguably the most popular medium for exploring the true crime subgenre. True crime podcasts allow you to go deeper on the cases and formulate your own theories as you endeavor to help with the investigations in real time.

One of the coolest things about true crime podcasts is that you can listen to them on the go; be it at home, in the office, or on a road trip.

We've rounded up some of the best true crime podcasts that are sure to help you while away the holiday season in style.
Hosts: Molly Brandenburg and Carter Roy

Just as the name implies, Conspiracy Theories is a perfect treat for conspiracy theorists. The hosts, Molly Brandenburg and Carter Roy, dig deep into some of the world's most popular yet mind-boggling conspiracy theories.

Some of the theories the podcast attempts to highlight include whether Edgar Allen Poe really died from alcohol poisoning, and if the Bush family had a hand in the assassination of John F. Kennedy.
Host: Connie Walker

In the 1970s, Cleopatra Semaganis was taken from her family by child welfare workers and later adopted in the US. Her family would later be informed that their little girl was murdered.

But in a show of defiance, they refuted those claims and have been searching for Cleo since then. Host Connie Walker attempts to connect the missing pieces in a bid to help Cleo's family unravel the mystery.
Hosts: Hannah Maguire and Suruthi Bala

RedHanded is a true crime podcast by British hosts Hanna Maguire and Suruthi Bala. The duo met at a party three years ago, got drunk and decided to turn their experience into a podcast.

RedHanded tackles various aspects of true crime, ranging from serial killers to creepy, bone-chilling accounts of haunted places. The hosts frequently weave in a bit of humor to loosen up the plot, making the podcast all the more worth listening to.
Host: Skip Hollandsworth

Tom Brown's Body is a podcast by the legendary 'Texas Monthly' writer Skip Hollandsworth, who is known to leave no stone unturned in his quest to uncover the truth.

In 2016, on Thanksgiving eve, a popular 16-year-old boy by the name Tom Brown goes missing in the small Panhandle community of Canadian, Texas. The remains of Brown's body are recovered two years later, but there has not been any break with the case. But according to Skip Hollandsworth, people don't just disappear in such tight-knit communities. He kicks off his investigations from the presumption that everyone is a suspect.
Host: Michelle Shephard

What happens when you're brainwashed? Well, you pretty much end up like a puppet whose actions can be controlled by the people behind your brainwashing.

That's precisely what happened between the 1950s and 1960s, when CIA agents produced several mind-control experiments in what would later be known as Project MKULTRA. But did Project MKULTRA really take place? Listen to Michelle Shephard as she tries to unravel one of the world's most popular conspiracies.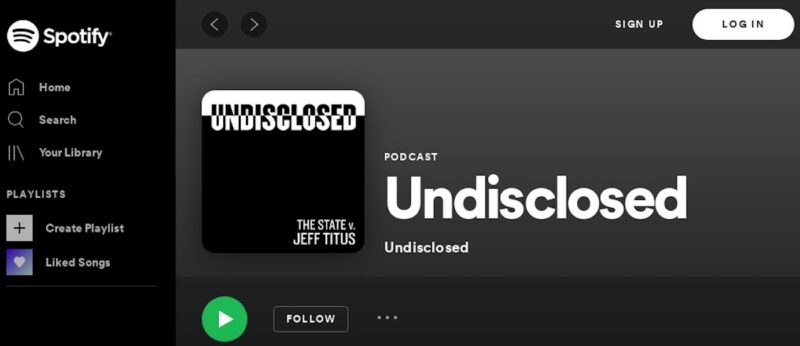 Host: Rabia Chaudry

This true crime episode is all about wrong convictions in the US. The podcast attempts to uncover the flaws and loopholes in our justice system that see criminals walk scot-free while innocent Americans serve jail terms for crimes they never committed.

Undisclosed advances the notion that most wrongful convictions result from the fact that many lawyers and prosecutors do not interrogate the tiniest details of the criminal cases they handle. And that for the most part, their actions are often fueled by the sheer desire to meet timeframes and dispense with the case at the earliest opportunity.
Host: Javier Leiva
Ignore what the name suggests – there's nothing pretentious about this true crime podcast. Instead, the podcast chronicles the lives of real people who pretend to be people they are not in order to commit crimes.

Besides attempting to stop masqueraders in their tracks, Pretend Radio also offers some insightful analyses into the real psychology of criminal masterminds.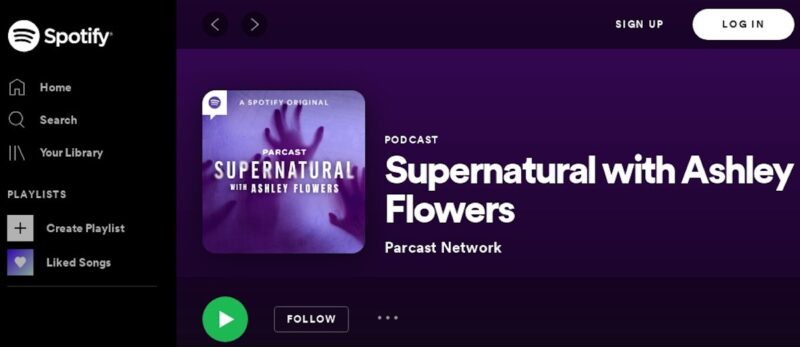 Host: Ashley Flowers

Can you take a moment and reflect on the creepiest stories you've heard! Now, imagine that those stories are not even half as creepy as what you'll hear listening to Supernatural with Ashley Flowers.

This true crime podcast digs into some of the most bizarre crime occurrences ever reported, most of which border on the supernatural. You'll meet a girl who came back from the dead speaking an entirely different language and even take a walk across some of the world's most haunted ranches.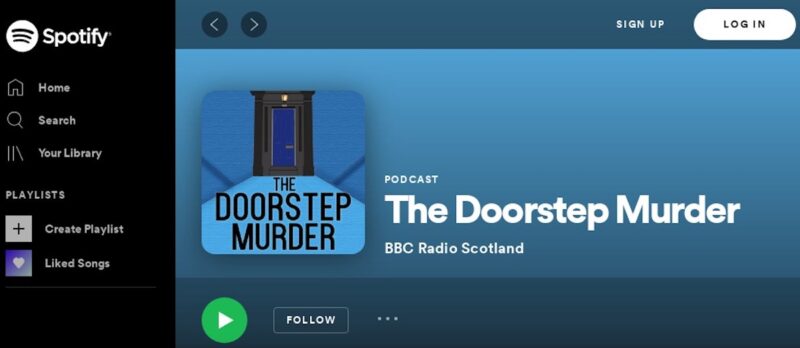 Host: Fiona Walker

In 2004, Alistair Wilson was fatally shot on his doorstep, in what would eventually end up as the most infamous unsolved murder in Scotland.

While host Fiona Walker doesn't finally solve Alistair's case, she sheds more light on the events that may have preceded the murder. And she does that quite methodically by breaking down the podcast into various aspects. For instance, she has an episode exclusively dedicated to the gun.
Host: Markeia McCarty

The Something Scary is another true crime podcast on our list that focuses on the chilliest and most blood-curdling accounts of real people. From ghost stories and haunted houses to cursed woods, urban legends, possessed children…the podcast has it all.

The accounts narrated in The Something Scary podcast are indeed proof that sometimes, the truth can be stranger than fiction.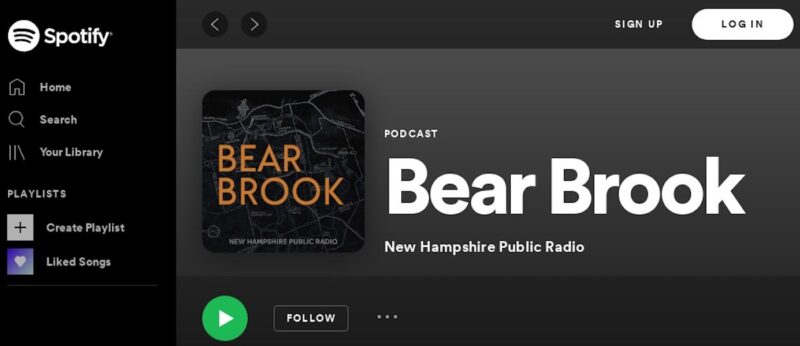 Host: Jason Moon

In 1985 and 2000, four bodies were discovered inside of two barrels. The bodies remained unidentified until 2015, when forensic experts applied new DNA profiling techniques to establish their identities. Based on the experts, the victims were all maternally related. Advanced forensic techniques were further able to determine the specific areas where the victims had lived the longest.

In this podcast, Jason Moon looks into the case, from the time of the murder until the time the bodies were positively identified. He also examines the ripple effects the new technology would have in the global forensic fraternity.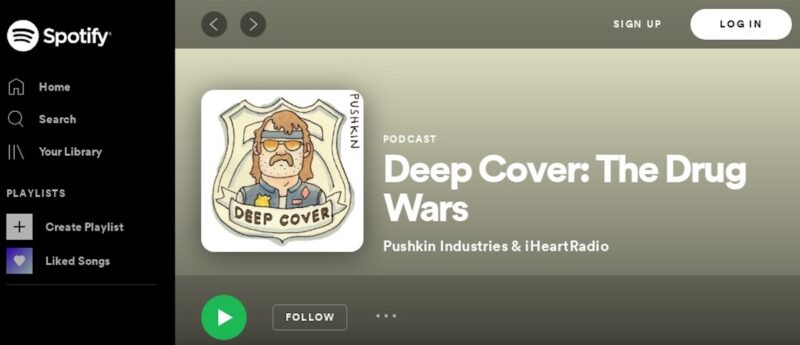 Host: Jake Halpern

Deep Cover is a compilation of real accounts of an FBI agent in Detroit who goes undercover in an illegal motorcycle gang and makes a slew of bizarre discoveries. Some of his findings inadvertently trigger an all-out war between the US and a foreign country.

The podcast brings into focus the lengths that federal agents are willing to go in their quests to stop criminals in their tracks. But most importantly, how their discoveries might shake a country's entire security system.
Wrap Up
There go the best twelve true crime podcasts to binge-listen this and every holiday season. In addition to Spotify, the podcasts are also available on other popular streaming platforms, such as Podchaser and iTunes.