Last Updated on March 3, 2023
Who Is Beyoncé?
Beyoncé Giselle Knowles-Carter, simply known professionally as Beyoncé, is an American singer, dancer, record producer, actress, film director, and businesswoman. She rose to prominence in the late '90s as the lead singer of the girl group Destiny's Child.
As a solo artist, Beyoncé is considered one of the best-selling recording artists in the world. As of the time of writing, she has sold at least 118 million records worldwide.
Beyoncé also holds the record for the most nominated female celebrity in the history of Grammy Awards. She has since won a total of 24 Grammy Awards, which is the second-most wins for a woman. Still on awards and recognitions, Beyoncé enjoys the title as the most-awarded artist in the history of the MTV Video Music Awards, having bagged a total of 24 wins so far.
Quick Facts
| | |
| --- | --- |
| Full Name: | Beyoncé Giselle Knowles-Carter |
| Popular Name: | Beyoncé |
| Gender: | Female |
| Birth Date: | September 4, 1981 |
| Age: | 41 years |
| Parents: | Mathew Knowles and Celestine Beyonce Knowles |
| Siblings: | Solange Knowles and Bianca Lawson |
| Birth Place: | Houston, Texas |
| Nationality: | American |
| Ethnicity: | African-American, Native American, French, Jewish, Spanish, Indonesian, and Chinese |
| Education: | St. Mary's Montessori Elementary School, Parker Elementary School, Kinder High School for the Performing and Visual Arts, and Elsik High School |
| Marital Status: | Married |
| Sexual Orientation: | Straight |
| Wife/Spouse: | Shawn Corey Carter (Jay-Z) |
| Children: | Blue Ivy Carter, Rumi Carter, and Sir Carter |
| Dating: | N/A |
| Net Worth: | USD 400 million |
| Source of Wealth: | Singing, Dancing, Record Producing, Acting, Film Directing, Endorsement Deals, and Entrepreneurial Ventures |
| Height: | 5′ 6″ (1.69 m) |
| Weight: | 62 kg; In pounds: 137 lbs |
Early Life and Career Information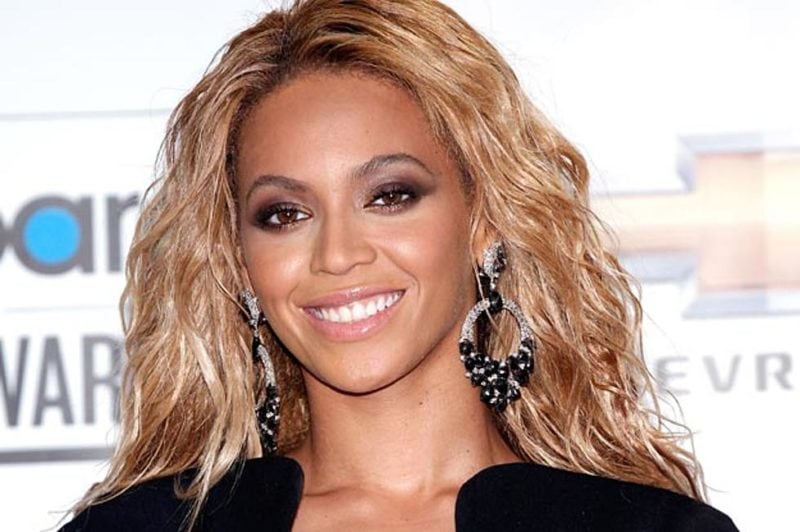 Beyoncé was born on September 4, 1981, in Houston, Texas, to Mathew Knowles and Celestine "Tina" Beyonce Knowles. Her father was a Xerox sales manager, whereas her mother was a hairdresser and salon owner.
Beyoncé developed an interest in singing while attending the St. Mary's Montessori Elementary School. She enrolled in dance classes, where her singing and dancing talents were discovered by dance instructor, Darlette Johnson.
At the age of seven, Beyoncé won a school talent show. The win further strengthened her resolve to pursue a musical career. A year later, Beyoncé and her childhood friend Kelly Rowland were auditioning for an all-girl entertainment group when they met LaTavia Robertson. Robertson placed the two girls in a group known as Girl's Tyme, which comprised three other girls.
Girl's Tyme participated in a series of talent show circuits around Houston but the group didn't achieve any meaningful success during its earlier years. In 1995, Beyoncé's father, Mathew Knowles, resigned from his job so he could manage the group.
After a series of auditions, Girl's Tyme was eventually signed to Elektra Records, and then shortly to Atlanta Records. On October 1995, Girl's Tyme signed to Grass Roots Entertainment and a year later, they began working on their debut album. The group finally signed to Columbia Records in 1996 and changed their name to Destiny's Child.
Some of Destiny's Child's most successful tracks include No, No, No, Say My Name, The Writing's on the Wall, Survivor, and Jumpin, Jumpin.
After releasing their 2001 album, 8 Days of Christmas, Destiny's Child split up and the members decided to go their separate ways. Beyoncé kicked off her solo music career by releasing the album Dangerously in Love in 2003.
She has since followed up with five other albums, including:
• B'Day (2006)
• I Am… Sasha Fierce (2008)
• 4 (2011)
• Beyoncé (2013)
• Lemonade (2016)
In addition to music, Beyoncé has also pursued a successful acting career. She made her theatrical film debut in the 2002 comedy film Austin Powers in Goldmember.
Other notable films starring Beyoncé include:
• The Fighting Temptations (2003)
• Fade to Black (2004)
• The Pink Panther (2006)
• Dreamgirls (2006)
• Cadillac Records (2008)
• Obsessed (2009)
• Epic (2013)
• The Lion King (2019)
Besides acting, Beyoncé is also an acclaimed film director. She made her directorial debut in the 2013 movie Life Is But a Dream. Other films she has directed include Beyoncé: Lemonade (2016), Homecoming (2019), and Black is King (2020).
Beyoncé's Net Worth
As of 2023, Beyoncé had a net worth of $400 million. She has earned her millions through her successful singing and acting career, as well as involvement in various lucrative investments.
In a typical year, Beyoncé can earn as much as $50 million from her music and acting-related endeavors alone. She earned $80 million between June 2007 and June 2008 from her music, touring, films, and merchandise sales. Over that period, she was ranked the best-paid musician on the planet, toppling the likes of Celine Dion and Madonna.
The following are Beyoncé's salary highlights over the last decade:
• 2009 – Earned $35 million
• 2010 – Earned $70 million
• 2011 – Earned $70 million
• 2012 – Earned $45 million
• 2013 – Earned $50 million
• 2014 – Earned $115 million
• 2015 – Earned $55 million
• 2016 – Earned $62 million
• 2017 – Earned $105 million
• 2018 – Earned $60 million
• 2019 – Earned $80 million
Besides album sales, Beyoncé has also earned millions from endorsement deals. In 2013, she signed an endorsement contract with Pepsi and H & M. The earnings she received from these two endorsements alone made her and husband Jay-Z the world's first billion-dollar couple in the music industry. Other notable brands that she has endorsed include L'Oreal, Nintendo DS, Adidas, and American Express.
Beyoncé is also a renowned fashion designer. She teamed up with her mother to launch House of Dereon, a women's fashion line that produces various clothing accessories, including lingerie, footwear, sportswear, and even jewelry.
The following are other businesses associated with Beyoncé:
• Ivy Park, an activewear brand that she singlehandedly owns
• True Star and True Star Gold, fragrance lines that she releases in partnership with Tommy Hilfiger
• Uber, where she is a minority shareholder in the ride-sharing company
• Parkwood Entertainment, an entertainment company that produces most of her videos and films
• Tidal, where she is a minority shareholder in the music streaming service
Like her husband, Jay-Z, Beyoncé has also invested heavily in real estate. In 2008, the couple paid $8 million for a 7-bedroom mansion in the Indian Creek Island of Miami. They sold the property two years later for $9.3 million.
Beyonce is also associated with a $2.6 million mansion in New Orleans and a $4 million private island located in the Bahamas, which she co-owns with Jay-Z. Not to mention the 30,000-square-foot mansion located in Bel Air, California, which the couple acquired in 2017 for a whopping $88 million.
Lessons from Beyoncé
1. Work for your own money
Although she married a millionaire, Beyoncé was already wealthy herself. And she hasn't stopped working hard for her own money.
2. Invest wisely
Beyoncé was once offered $6 million to perform at an event hosted by Uber. However, she turned down the cash and instead, opted for equity in the ride-sharing company.
3. Generosity is a key ingredient for success
Beyoncé is one of the most generous celebrities alive. She has funded numerous initiatives and causes, most of which are connected to childhood obesity, gun control, world hunger, and female empowerment.
Famous Quotes by Beyoncé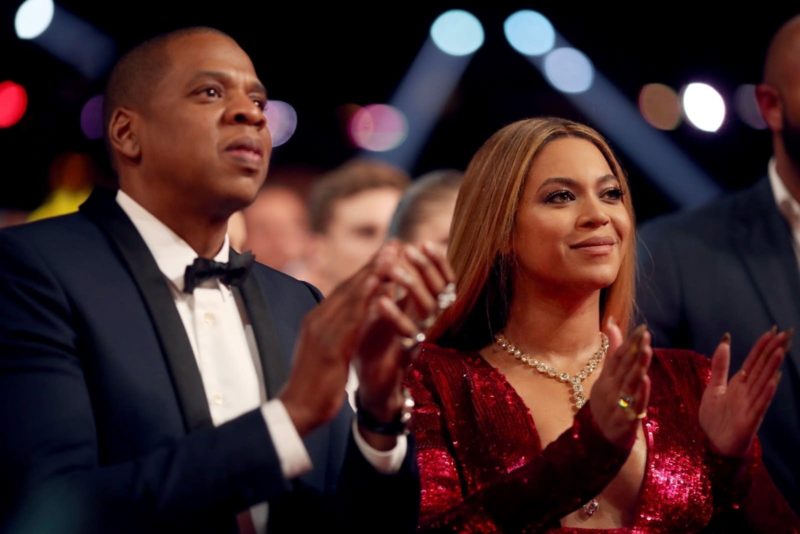 Diana Ross is a big inspiration to all of us. We all grew up watching everything about her – her mike placement, her grace, her style and her class."
"If he invited you out, he's got to pay."
"I'm a human being and I fall in love and sometimes I don't have control of every situation."
"The more successful I become, the more I need a man."
"When you really don't like a guy, they're all over you, and as soon as you act like you like them, they're no longer interested."
Wrap Up
Beyoncé is one of the most accomplished female musicians of all time. She is the recipient of multiple awards and has successfully reinvented herself over the years. Thanks to her hard work and sheer determination, Beyoncé has an impressive $400 million net worth in 2023.