Last Updated on March 8, 2022
Love is undeniably one of the most powerful emotions. That explains why the Bible is littered with scriptures about God's love and a call to love one another.

As a matter of fact, God is the classic example of love. God's love is aptly manifested through the life and death of His only son Jesus Christ.

Despite being part of the Godhead, Jesus Christ didn't mind being born in the human flesh. He assumed the human form just so he could live amongst us and impress his teachings upon us. And as you shall find in the four Gospel Books, Jesus' sermons are nearly all about love for God and love for others. The culmination of these teachings was at the cross of Calvary, where He accepted to die just so the human race could be salvaged from eternal condemnation.

But even before Jesus Christ had to suffer and die for the remission of our sins, God had always demonstrated his love for mankind.

For instance, when Adam and Eve disobeyed God's commands and ate the forbidden fruit, the initial plan was that they had to die (Genesis 2: 17). It was only due to God's abundant love that the two were spared. God continued demonstrating his love for mankind through prophets, priests, and rulers who appeared in different dispensations.
Bible Verses About Love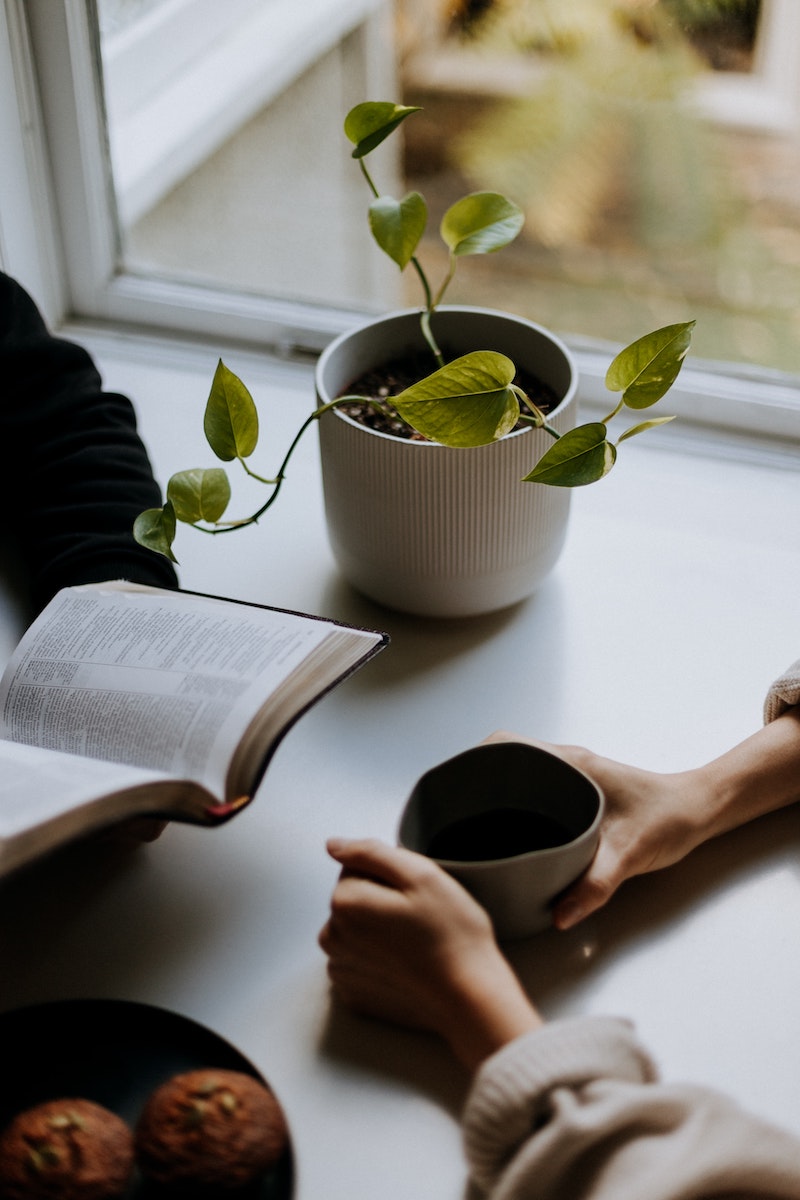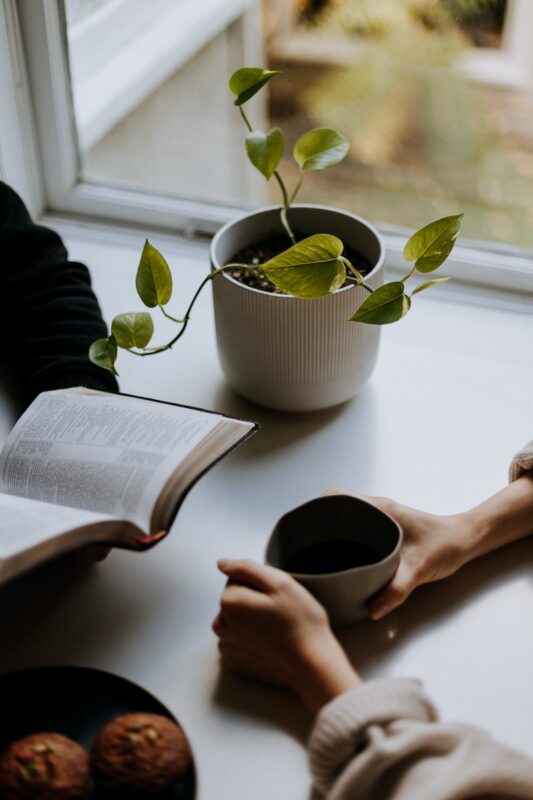 In this article, we highlight some of the most powerful Biblical scriptures that shine a light on the theme of love.

1. And he passed in front of Moses, proclaiming, "The Lord, the Lord, the compassionate and gracious God, slow to anger, abounding in love and faithfulness ~ Exodus 34:6
2. Know therefore that the LORD your God is God; he is the faithful God, keeping his covenant of love to a thousand generations of those who love him and keep his commandments ~ Deuteronomy 7:9
3. Give thanks to the Lord, for he is good; his love endures forever ~ 1 Chronicles 16:34
4. Let your face shine on your servant; save me in your unfailing love ~ Psalms 31:16
5. The Lord loves righteousness and justice; the earth is full of his unfailing love ~ Psalms 33:5
6. Do not withhold your mercy from me, Lord; may your love and faithfulness always protect me ~ Psalms 40:11
7
. It was not by their sword that they won the land, nor did their arm bring them victory; it was your right hand, your arm, and the light of your face, for you loved them ~ Psalms 44:3
8. Because your love is better than life, my lips will glorify you ~ Psalms 63:3
9. But you, O Lord, are a God merciful and gracious, slow to anger and abounding in steadfast love and faithfulness ~ Psalms 86:15
10. As a father has compassion on his children, so the Lord has compassion on those who fear him ~ Psalms 103:13
11. Not to us, Lord, not to us but to your name be the glory, because of your love and faithfulness ~ Psalms 115:1
12. Let the morning bring me word of your unfailing love, for I have put my trust in you. Show me the way I should go, for to you I entrust my life ~ Psalms 143:8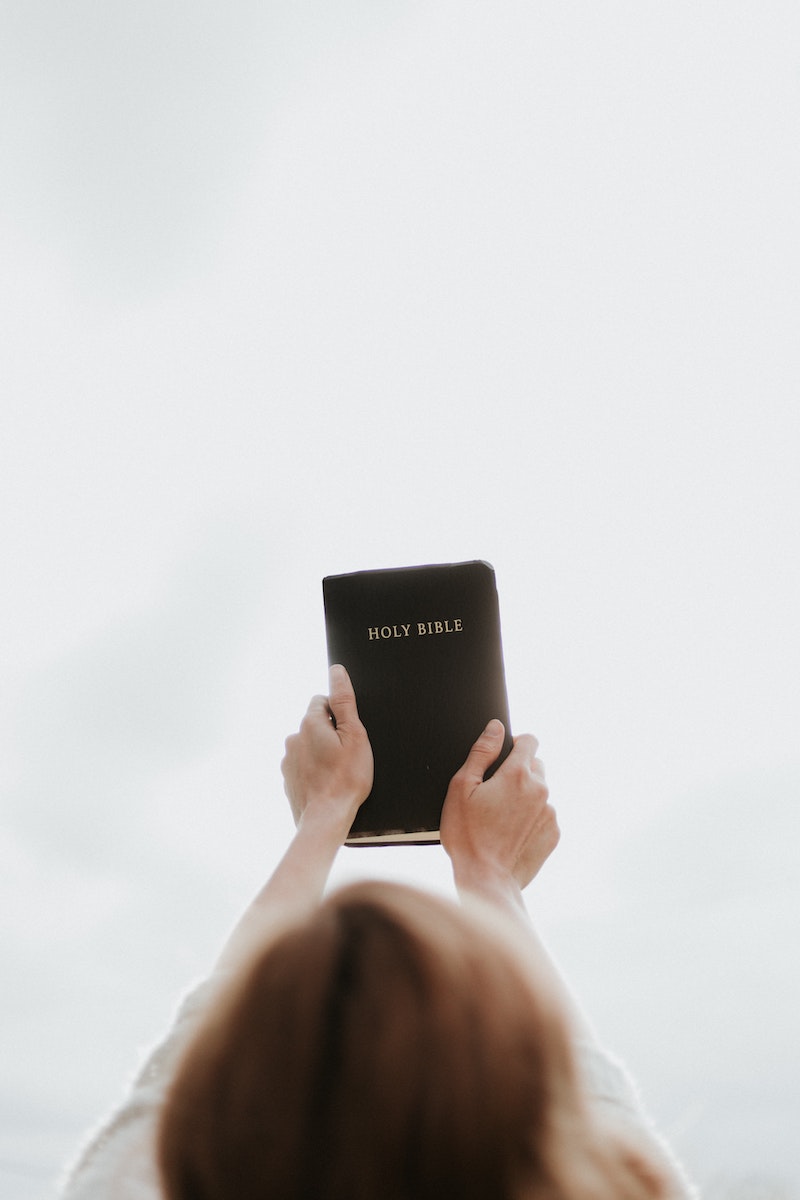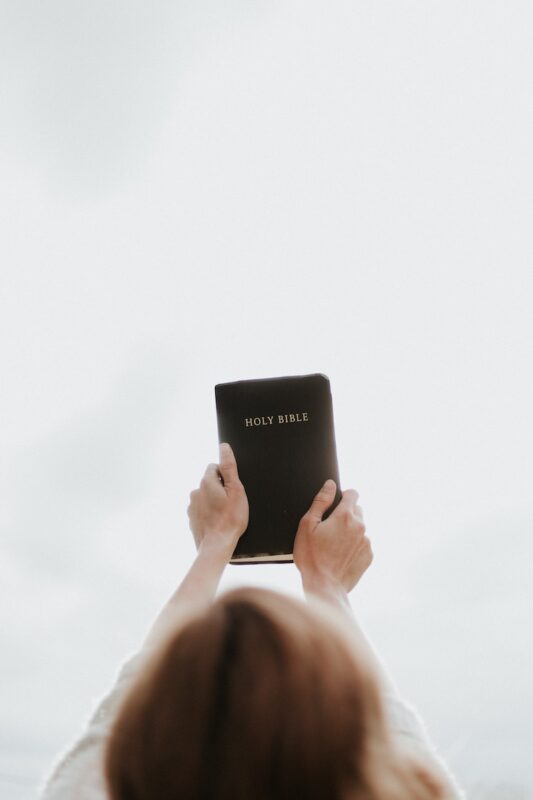 13. Let love and faithfulness never leave you; bind them around your neck, write them on the tablet of your heart. Then you will win favor and a good name in the sight of God and man ~ Proverbs 3:3-4
14. Hatred stirs up conflict, but love covers over all wrongs ~ Proverbs 10:12
15. A friend loves at all times, and a brother is born for adversity ~ Proverbs 17:17
16. Whoever pursues righteousness and love finds life, prosperity and honor ~ Proverbs 21:21
17. I am my beloved's, and my beloved is mine ~ Song of Solomon 2:16
18. I have found the one whom my soul loves ~ Song of Solomon 3:4
19. Since you are precious and honored in my sight, and because I love you, I will give people in exchange for you, nations in exchange for your life ~ Isaiah 43:4
20. Can a mother forget the baby at her breast and have no compassion on the child she has borne? Though she may forget, I will not forget you! See, I have engraved you on the palms of my hands; your walls are ever before me ~ Isaiah 49:15-16
21. Though the mountains be shaken and the hills be removed, yet my unfailing love for you will not be shaken nor my covenant of peace be removed,' says the Lord, who has compassion on you ~ Isaiah 54:10
22. The LORD appeared to us in the past, saying: "I have loved you with an everlasting love; I have drawn you with unfailing kindness ~ Jeremiah 31:30
23. Because of the Lord's great love we are not consumed, for his compassions never fail. They are new every morning; great is your faithfulness ~ Lamentations 3:22-23
24. Rend your heart and not your garments. Return to the Lord your God, for he is gracious and compassionate, slow to anger and abounding in love, and he relents from sending calamity ~ Joel 2:13
25. You have heard that it was said, 'Love your neighbor and hate your enemy.' But I tell you, love your enemies and pray for those who persecute you ~ Matthew 5:43-44
26. If you love those who love you, what reward will you get? Are not even the tax collectors doing that? And if you greet only your own people, what are you doing more than others? Do not even pagans do that? ~ Matthew 5:46-47
27. One of the teachers of the law came and heard them debating. Noticing that Jesus had given them a good answer, he asked him, "Of all the commandments, which is the most important?" "The most important one," answered Jesus, "is this: 'Hear, O Israel: The Lord our God, the Lord is one. Love the Lord your God with all your heart and with all your soul and with all your mind and with all your strength.' The second is this: 'Love your neighbor as yourself.' There is no commandment greater than these." ~ Mark 12:28-31
28. For God so loved the world that he gave his one and only Son, that whoever believes in him shall not perish but have eternal life ~ John 3:16
29. A new commandment I give to you, that you love one another: just as I have loved you, you also are to love one another. By this all people will know that you are my disciples, if you have love for one another ~ John 13:34-35
30. If you keep my commands, you will remain in my love, just as I have kept my Father's commands and remain in his love ~ John 15:10
31. My command is this: Love each other as I have loved you ~ John 15:12
32. Greater love has no one than this; that someone lay down his life for his friends ~ John 15:13
33. This is my command: Love each other ~ John 15:17
34. I have made you known to them, and will continue to make you known in order that the love you have for me may be in them and that I myself may be in them ~ John 17:26
35. And hope does not put us to shame, because God's love has been poured out into our hearts through the Holy Spirit, who has been given to us ~ Romans 5:5
36. But God demonstrates his own love for us in this: While we were still sinners, Christ died for us ~ Romans 5:8
37. And we know that in all things God works for the good of those who love him, who have been called according to his purpose ~ Romans 8:28
38. Who shall separate us from the love of Christ? Shall trouble or hardship or persecution or famine or nakedness or danger or sword? As it is written: "For your sake we face death all day long; we are considered as sheep to be slaughtered." No, in all these things we are more than conquerors through him who loved us. For I am convinced that neither death nor life, neither angels nor demons, neither the present nor the future, nor any powers, neither height nor depth, nor anything else in all creation, will be able to separate us from the love of God that is in Christ Jesus our Lord ~ Romans 8:35-39
39. Love must be sincere. Hate what is evil; cling to what is good ~ Romans 12:9
40. Be devoted to one another in love. Honor one another above yourselves ~ Romans 12:10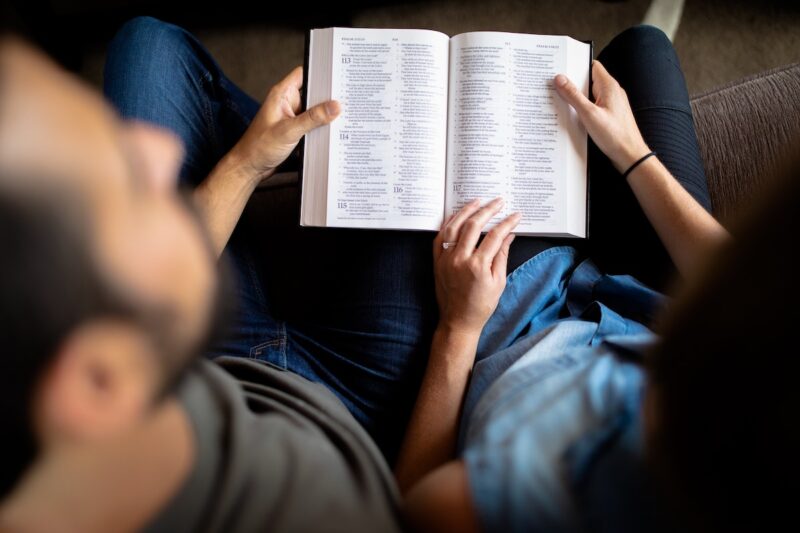 41. Let no debt remain outstanding, except the continuing debt to love one another, for whoever loves others has fulfilled the law ~ Romans 13:8
42. However, as it is written: What no eye has seen, what no ear has heard, and what no human mind has conceived — the things God has prepared for those who love him ~ 1 Corinthians 2:9
43. If I have the gift of prophecy and can fathom all mysteries and all knowledge, and if I have a faith that can move mountains, but do not have love, I am nothing ~ 1 Corinthians 13:2
44. Love is patient, love is kind. It does not envy, it does not boast, it is not proud. It does not dishonor others, it is not self-seeking, it is not easily angered, it keeps no record of wrongs. Love does not delight in evil but rejoices with the truth. It always protects, always trusts, always hopes, always perseveres. Love never fails. But where there are prophecies, they will cease; where there are tongues, they will be stilled; where there is knowledge, it will pass away ~ 1 Corinthians 13:4-8
45. And now these three remain: faith, hope and love. But the greatest of these is love ~ 1 Corinthians 13:13
46. Do everything in love ~ 1 Corinthians 16:14
47. Finally, brothers and sisters, rejoice! Strive for full restoration, encourage one another, be of one mind, live in peace. And the God of love and peace will be with you ~ 2 Corinthians 13:11
48. I have been crucified with Christ and I no longer live, but Christ lives in me. The life I now live in the body, I live by faith in the Son of God, who loved me and gave himself for me ~ Galatians 2:20
49. For in Christ Jesus neither circumcision nor uncircumcision has any value. The only thing that counts is faith expressing itself through love ~ Galatians 5:6
50. But because of his great love for us, God, who is rich in mercy, made us alive with Christ even when we were dead in transgressions—it is by grace you have been saved ~ Ephesians 2:4-5
51. I pray that out of his glorious riches he may strengthen you with power through his Spirit in your inner being, so that Christ may dwell in your hearts through faith. And I pray that you, being rooted and established in love ~ Ephesians 3:16-17
52. Be completely humble and gentle; be patient, bearing with one another in love ~ Ephesians 4:2
53. Instead, speaking the truth in love, we will grow to become in every respect the mature body of him who is the head, that is, Christ ~ Ephesians 4:15
54. Submit to one another out of reverence for Christ ~ Ephesians 5:21
55. Husbands, love your wives, just as Christ loved the church and gave himself up for her to make her holy, cleansing her by the washing with water through the word ~ Ephesians 5:25-26
56. And over all these virtues put on love, which binds them all together
in perfect unity ~ Colossians 3:14
57. May the Lord make your love increase and overflow for each other and for everyone else, just as ours does for you ~ 1 Thessalonians 3:12
58. We ought always to thank God for you, brothers and sisters, and rightly so, because your faith is growing more and more, and the love all of you have for one another is increasing ~ 2 Thessalonians 1:3
59. May the Lord direct your hearts into God's love and Christ's perseverance ~ 2 Thessalonians 3:5
60. Above all, love each other deeply, because love covers over a multitude of sins ~ 1 Peter 4:8
61. See what great love the Father has lavished on us, that we should be called children of God! And that is what we are! ~ 1 John 3:1
62. Dear children, let us not love with words or speech but with actions and in truth ~ 1 John 3:18
63. Beloved, let us love one another, for love is from God, and whoever loves has been born of God and knows God ~ 1 John 4:7
64. Whoever does not love does not know God, because God is love ~ 1 John 4:8
65. This is how God showed his love among us: He sent his one and only Son into the world that we might live through him ~ 1 John 4: 9
66. No one has ever seen God; but if we love one another, God lives in us and his love is made complete in us ~ 1 John 4:12
67. And so we know and rely on the love God has for us. God is love. Whoever lives in love lives in God, and God in them ~ 1 John 4:16
68. There is no fear in love, but perfect love casts out fear. For fear has to do with punishment, and whoever fears has not been perfected in love ~ 1 John 4:18
69. We love because He first loved us ~ 1 John 4:19
70. If anyone says, "I love God," and hates his brother, he is a liar; for he who does not love his brother whom he has seen cannot love God whom he has not seen ~ 1 John 4:20
Final Word
Whether you're preparing a sermon about love, planning your nuptials, or simply looking for inspiration on the theme of love, you'll want to check out this collection of powerful Bible verses about love.