Last Updated on March 8, 2022
When it comes to jewelry, people have numerous options and there is something out there for all preferences and budgets. Biker jewelry, also known as gothic jewelry relies on daring, unconventional themes and it is designed for those who are interested in a different type of jewelry, one that will not go unnoticed. Whether you are in the market for biker rings, bracelets, pendants, necklaces, or earrings you can shop online for it and you will not be disappointed.
What Supplies Do You Need for Biker Jewelry?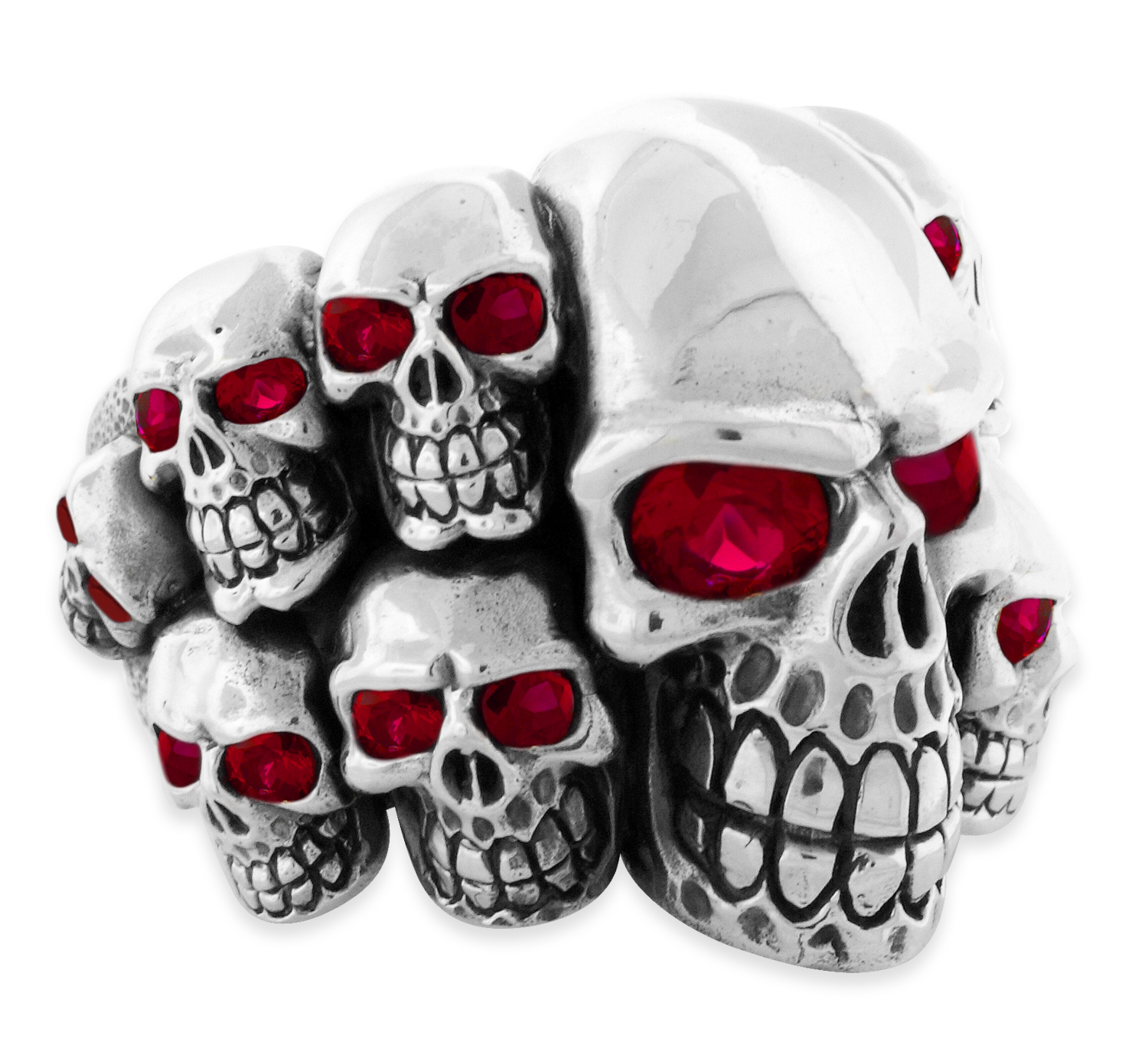 Making jewelry is all about creativity and being passionate about what you do. Although there are different types of jewelry available out there, numerous individuals seem to prefer biker jewelry because it is different, it has personality, it has an attitude, it is badass. When it comes to creating jewelry, your options are endless and it is entirely up to you to decide what you would like to focus on. It is worth mentioning that making jewelry is an art and not everyone is up to the task.
Once you have decided on the type of jewelry you would like to make you have to purchase the necessary supplies. It is recommended to have all the necessary supplies at your disposal when you start crafting jewelry. For example, for biker jewelry you will need:
Design
Stringing materials such as chain, thread, and cord, wires
Wire cutters
Jewelry findings
Silver sheet
Small hammer
A mix of metals if you intend to use different types of metal
Stones to mix with metals
After you do that you will have to cut the silver sheet and make sure it is of the appropriate size and you will have to shape the silver. If you want to attach any other pieces you have to shape them as well and attach them one by one. The good news is that you can make pretty much anything you want from stainless sheet metal.
What matters is that you decide on what you would like to design, invest in high-quality tools, create a dedicated workspace, stock up with all the necessary supplies, and look for inspiration.
According to an article mentioned in Forbes, jewelry manufacturers have forgotten to focus on design. Most of the pieces of jewelry that are released on the market are pretty much the same, there is nothing extraordinary about them. Design matters and those who understand this and focus on this aspect will be appreciated.
As specified here, "Sustained, explicit focus on design would surely help create more differentiation in a sea of sameness. And that's the kind of value add that consumers are willing to pay for".
How Biker Rings Are Made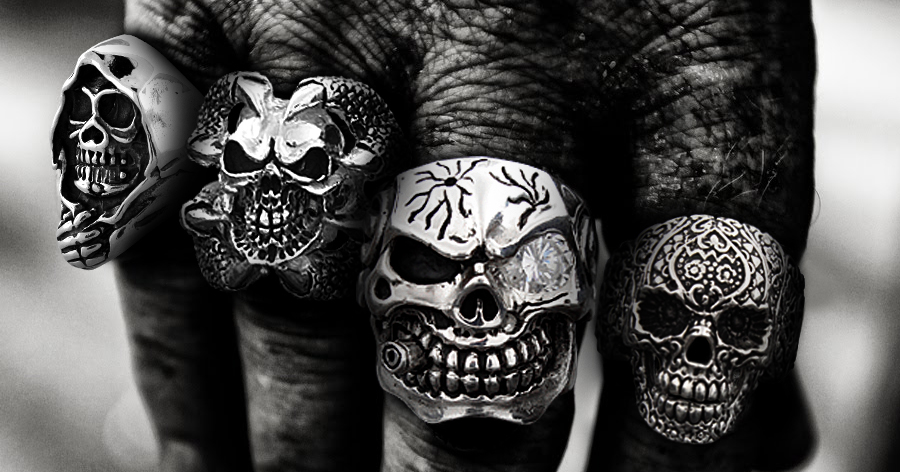 Biker jewelry is designed by hand. This is a complex, time-consuming process, one that requires great skills and creativity. Creating jewelry that has a lot of attitude and that stands out is a difficult task and not everyone can do it.
Biker rings are bold, unique, they reflect your personality and they are designed to meet your lifestyle.
Biker rings such as skull rings or other designs can be worn by both men and women. For intricate designs specialists needs days and skilled techniques to complete their work and to put at your disposal unique pieces of jewelry that stand out. Handmade jewelry artists that put at your disposal skull jewelry or other items use durable, high-quality supplies.
Nowadays you can shop online for assembled jewelry, wire wrapped jewelry, and fabricated jewelry that is the most difficult to make. Soldering is used to attach components to each other and fabrication of such pieces takes time and dedication.
Manipulating the metal, you want to work with to create biker rings is not an easy task. It takes knowledge and lots of practice to create intricate, technically difficult skull jewelry or other types of jewelry. With patience, effort, skills, and commitment you will be able to create jewelry that people will love and be eager to buy.
What Are the Different Meanings of Skull Biker Rings?
Skull rings are available in numerous finishes and designs, making it impossible for you not to find something you like. According to an interesting source, "A skull is a multifaceted symbol and every individual might have his / her own interpretation for it". For some the skull is immortality, for others it is rebirth. Bikers these days wear such rings as proof of their masculinity and machismo.
Bikers are exposed to a contestant risk and for some of them, the skull is the recognition of fate; for others, skulls keep death away, they are a sign of devotion and they symbolize equality for all people in the face of the death. As you can see, skulls have various meanings and they are highly respected among bikers. Skull jewelry is highly popular among bikers for it enables them to express their individuality and to show how badass they are.
Nonetheless, it is worth mentioning that skulls are not the only biker symbols used in modern jewelry. Other popular symbols are crosses, totem animals, dragons, gambling symbolism, and others. It is entirely up to you to decide what pieces you would like to wear and how much you can afford to spend on them.
If you are interested in such unique pieces of jewelry, the best place to start shopping is online. The Internet enables you to compare prices, see what different manufacturers have to offer, and make an educated purchase, one that you will be happy in the long run. The good news is that jewelry for bikers has come a long way and it is quite versatile.
Regardless of the type of jewelry you are interested in, you can rest assured you will find it online. Thanks to the Internet you have the possibility to shop for jewelry at your own convenience and to benefit from top-notch customer service and fast delivery to the address of your choice.