Last Updated on March 8, 2022
Who Is Billie Eilish?
Billie Eilish Pirate Baird O'Connell, simply known as Billie Eilish, is an American singer and songwriter. Eilish was born on December 18, 2001, in Los Angeles, California, to Patrick O'Connell and Maggie Baird.
Her father is a full-time construction worker, a part-time actor, and an amateur musician. As an actor, Patrick O'Connell has appeared in films like the Iron Man. On the other hand, Maggie Baird is a teacher, actress, and songwriter.
Quick Facts
| | |
| --- | --- |
| Full Name: | Billie Eilish Pirate Baird O'Connell |
| Popular Name: | Billie Eilish |
| Gender: | Female |
| Birth Date: | December 18, 2001 |
| Age: | 20 years |
| Parents: | Patrick O'Connell and Maggie Baird |
| Siblings: | Finneas O'Connell |
| Birth Place: | Los Angeles, California |
| Nationality: | American |
| Ethnicity: | English, Irish, Belgian, and Scottish |
| Education: | Homeschooled |
| Marital Status: | Unmarried |
| Sexual Orientation: | Straight |
| Wife/Spouse: | None |
| Children: | None |
| Dating: | N/A |
| Net Worth: | 25 million (as of May 1st, 2021) |
| Source of Wealth: | Music Sales, Tours, Clothing Look Line, and Endorsement Deals |
| Height: | 5′ 3.5″ (1.61 m) |
| Weight: | 61 kg; In pounds: 134.4 lbs. |
Early Life and Career Information
Billie Eilish began to attract media attention in 2015, after uploading the song Ocean Eyes to SoundCloud and Spotify. Ocean Eyes, which was written and produced by Billie Eilish's brother, Finneas, would later be released by Interscope Records. The song went viral, garnering over 170 million streams on Spotify alone. The RIAA certified it a Platinum.
In 2019, Billie released her single, Bad Guy, which went on to top the Billboard Hot 100 chart, further cementing the budding singer's spot on the limelight.
On January 26, 2020, Billie Eilish surprised everyone when she bagged all the four major prizes at the Grammy Awards. These included Best Album, Best Song, Best Record, and Best New Artist.
Some of Billie Eilish's best performing songs include:
• Don't Smile at Me,
• When We All Fall Asleep, Where Do We Go?
• All the Good Girls Go to Hell,
• Bury a Friend,
• Everything I Wanted,
• Wish You Were Gay, and
• Xanny.
Billie Eilish Net Worth
According to Celebrity Net Worth, Billie Eilish had a net worth of $25 million, as of May 1st, 2021. Billie has made much of his money from singing and songwriting.
Her most commercially successful projects include four singles, namely Bad Guy, Wish You Were Gay, Bury a Friend, and All the Good Girls Go to Hell. She is reported to have grossed millions from her tours, particularly the Saturday Night Live tour.
Besides her success as a singer and songwriter, Billie Eilish has also earned a considerable percentage of her wealth from endorsement deals. In April 2019, the singer partnered with a Japanese artist, Takashi Murakami, to promote a clothing line.
The clothing line mostly featured oversized clothing, comprising of t-shirts, hoodies, and jackets, which Eilish is known to wear herself. The deal featured a clothing package that came with the singer's debut album, with each package costing at least $60.
In August the same year, Billie Eilish also partnered with Apple to promote the company's Music Lab app. In this deal, Apple Store customers would experiment with one of her songs – You Should See Me in a Crown.
Later that year, the rising star entered a $25 million deal with Apple TV+. According to the terms of the deal, Eilish would grant Apple TV+ rights to a documentary about her life. The documentary was directed by renowned American filmmaker R.J. Cutler.
The following are other endorsement contracts that Billie Eilish has signed so far:
• Contract with Adobe Creative Cloud – This deal included a series of Adobe-friendly advertisements. The deal also included a social media art competition, where participants submitted artwork by using the hashtag #BILLIExADOBE.
• Contract with Calvin Klein – In May 2019, Billie Eilish featured in several ads by Calvin Klein.
• Contract with Siberia Hills – Though this is one of the most lucrative endorsement deals Billie Eilish has ever signed, the contract nearly left the singer's image badly exposed. Apparently, it emerged that the clothing company had plagiarized some of the designs that they had Billie promote for them. Fortunately for the young celebrity, Siberia Hills apologized and publicly exonerated Eilish from any knowledge of the alleged plagiarism.
• Contract With Freak City – In early July, 2019, Billie Eilish landed a lucrative clothing line endorsement deal with the Los Angeles-based clothing company known as Freak City.
Besides singing and endorsement deals, Billie Eilish also earns from personal investments. She owns a clothing line known as Blohsh, which deals in beanies, hoodies, and pillowcases. Reports also indicate that she has recently opened a shop in London.
The star drives some top-of-the-range cars, including a Mclaren that's estimated to cost $160,000 and a Dodge Challenger that's roughly worth $30,000.
Life Lessons from Billie Eilish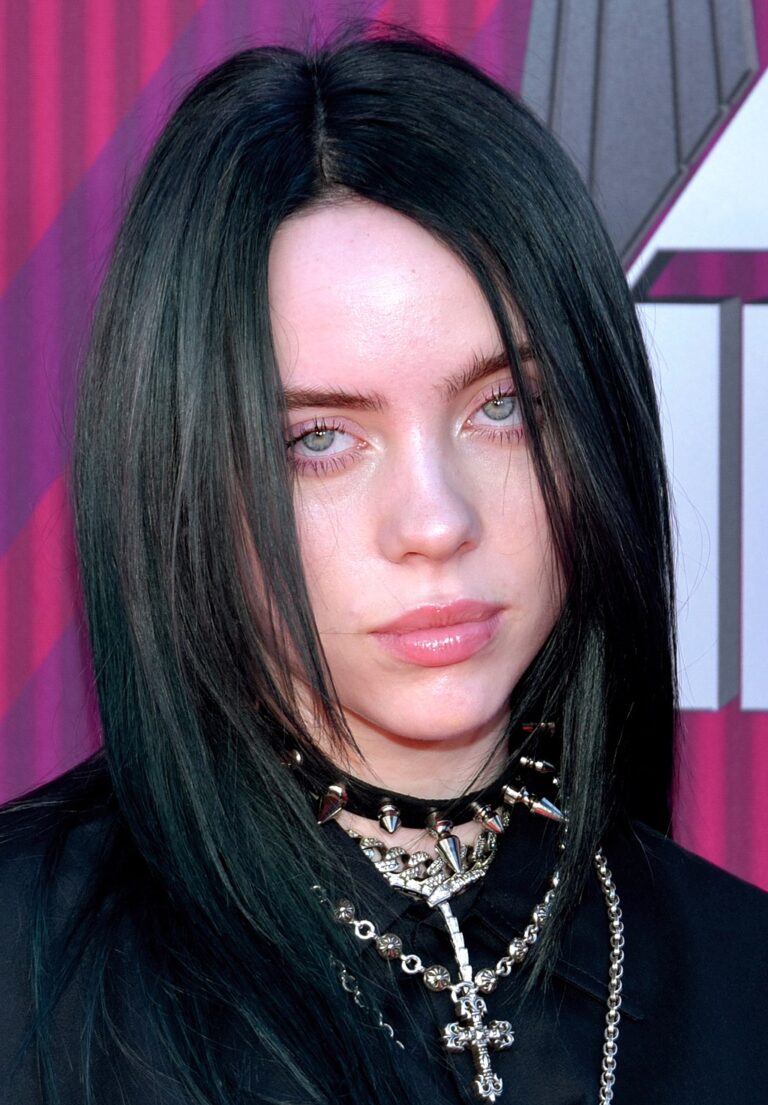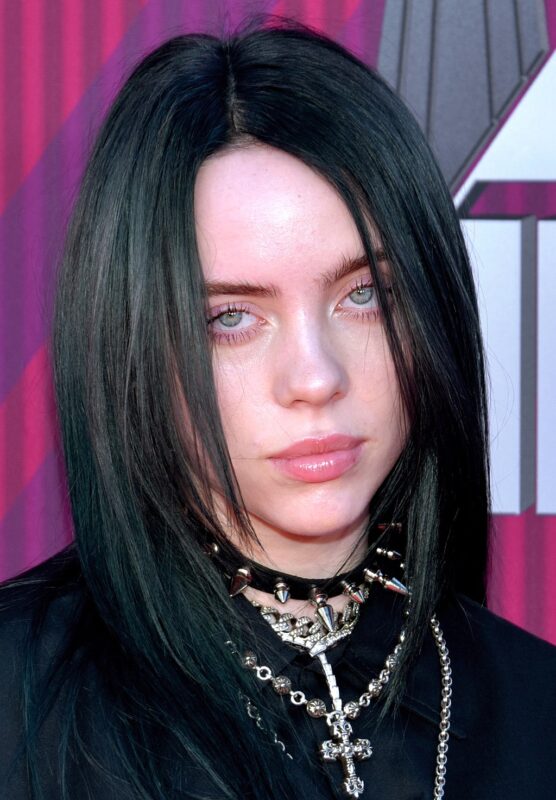 The first obvious lesson that we can learn from Billie Eilish is that anyone can succeed, their age notwithstanding. Billie is only 18 years old, but she has already proven that she's a force to reckon with.
Through Billie, we can appreciate the importance of capitalizing on the chances that life throws our way. When she first uploaded Ocean Eyes on SoundCloud and Spotify, she never imagined that the song would become an instant hit.
When Ocean Eyes went viral, Billie quickly leveraged the fame and fortune that came out of it to further grow her brand.
Billie is a go-getter too. She's not afraid to participate in any endorsement deal that will translate into more money in her pockets.
Here are some famous Billie Eilish quotes:
"I really wanted to be a model when I was little. I loved photography, and I loved being on camera. But I was short and chubby, so I couldn't. Anyway, being an artist is way more interesting than just being a model because it's about you and what you want to be. You're not being treated like a clothes hanger."
"In the public eye, girls and women with strong perspectives are hated. If you're a girl with an opinion, people just hate you. There are still people who are afraid of successful women, and that's so lame."
"Me and my brother get along super well. We're, like, best friends. So we'll stay up until, like, five just talking because we get along and, you know, it's cool. And he respects my opinions, and I respect him, even if we don't have the same opinions, but a lot of the time we do."
"Time is kind of an amazing thing because you can do so much with it. I think people underestimate time… I don't want to just sit on my phone for hours."
"What makes a song last is real content from a mind that is thinking a little bit harder about certain things. A lot of artists don't really think that hard."
Conclusion
Billie Eilish may only be 18 now. But she has achieved success far beyond anyone's expectations. She is proof that goals can be reached, regardless of age or other limitations.