Last Updated on November 9, 2022
Sisters are some of the greatest gifts a family can ever get. They're the earthly angels whose smiles are enough to lift our dull spirits. So, whenever they turn a year older, it's only fair that we help them celebrate their birthdays like the angels that they are. That means showering them with all manner of gifts that money can buy.

In addition to gifts, you can also send your sister truly inspirational birthday wishes to help her feel special. One admirable thing about birthday wishes for sisters is that they transcend physical boundaries, as you don't necessarily have to deliver them in person. You can share them on her social media pages like Facebook, Twitter, Instagram, etc., and she will still feel adored and appreciated.

Sample the following happy birthday sister wishes and you might just find a suitable message to wow your sister with on her upcoming birthday.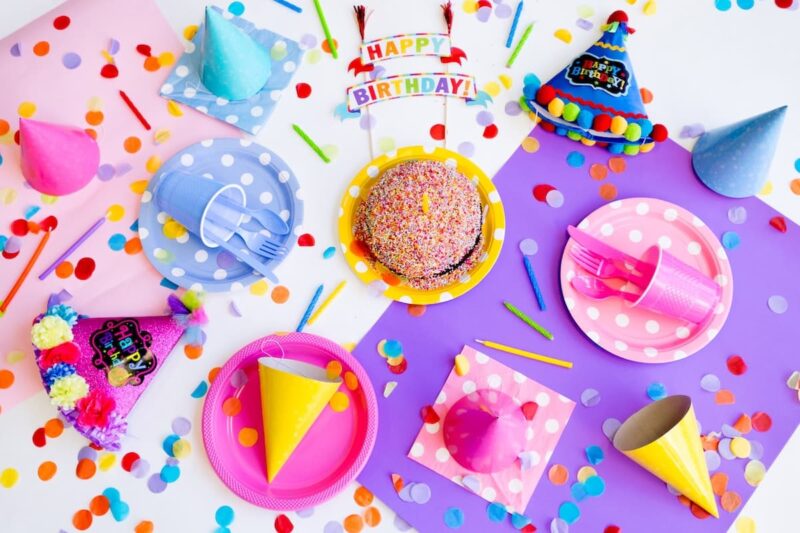 1. A big happy birthday to my amazing sister and my best friend through the years. Some say that wishes are for the stars, but I can wish you too because happy birthday sister!
2. A sister is someone special, who fights with me, cares for me, plays with me, suggests me things and shouts at me at times. Happy birthday, big sis.
3. A sister may hate you, fight with you, taunt you, pinch you, scowl at you or trouble you. But at the end of the day she will always love you. Happy birthday sis.
4. A sister's definition: a person who knows you inside and out. Yes, it sounds like you. I'm grateful that you are my sis. Happy Birthday.
5. All the silly fights with you, all the gossips that we share, that feeling of security, the feeling of extra care. Oh! I love you so much my sister. Happy birthday to you, may you have a lovely day!
6. BFF means Best Friends Forever but do you know what SBFD means? It means Sister but Best Friend in Disguise. Happy birthday #SBFD.
7. Dear sis, you are the treasure box in which the most precious memories of my childhood have been stored and preserved for a lifetime. Happy birthday.
8. Dear sister, you have known me since we were children. I know I have shortcomings and that you still love me anyway. I'm so thankful to God that He gave me the kindest and best sister in the whole world. Happy Birthday and I love you!
9. Every day I just pinch myself because I'm so lucky to have the nicest, happiest, smartest, funniest and most supportive sister as my best friend. Happy birthday my twinkling star!
10. For some having siblings is the worst punishment. I think that sisters and brothers are God's way of giving blessings. It is hard for me to explain how happy I am that you are my sister. Hope your life will be a happy and colorful one. Happy birthday!
11. Forget about the past, you can't change it. Forget about the future, you can't predict it. Forget about the present, I didn't get you one. Happy birthday, honey!
12. Friends may come and go throughout my life, but family is forever. I am so grateful that I have a sister as wonderful as you by my side. There is no one I would rather have as a sister than you.
13. Happy birthday to someone who has only brought joy and love into my life: my sister. I hope your special day brings you everything you could ever wish for because you deserve that and so much more in life.
14. Having a sister as magnanimous as you lift my spirit when I am feeling down. So, in that vein, could you magnanimously share your cake, ice cream, and presents, sis? Thanks in advance, and I love you!
15. Here's to bigger, better, and brighter years ahead. May your every wish come true this year, and may you only experience happiness and love. Happy birthday sister!
16. How can I describe you in a few words? Not only are you beautiful, intelligent and charming, but also kind and honest. And this is just a tip of the iceberg. You are the best sister. I love you and happy birthday!
17. I am sending warm birthday wishes to a special lady who also happens to be my sister. You are truly remarkable and apart from being your sibling, I am blessed to be your friend too. Happy birthday girl!
18. I am so blessed to have a sister like you. You are the greatest and deserve all the happiness in the world on your special day. Happy birthday, dear sister!
19. I hope your birthday contains only warm, fuzzy, and pleasant memories. May it signal the beginning of a year filled only with hope and promise. Happy birthday sister!
20. I love you so much that there aren't enough words to express it. My actions will just have to say it for me, so come here for the mother of all hugs and a ton of smooches, sis.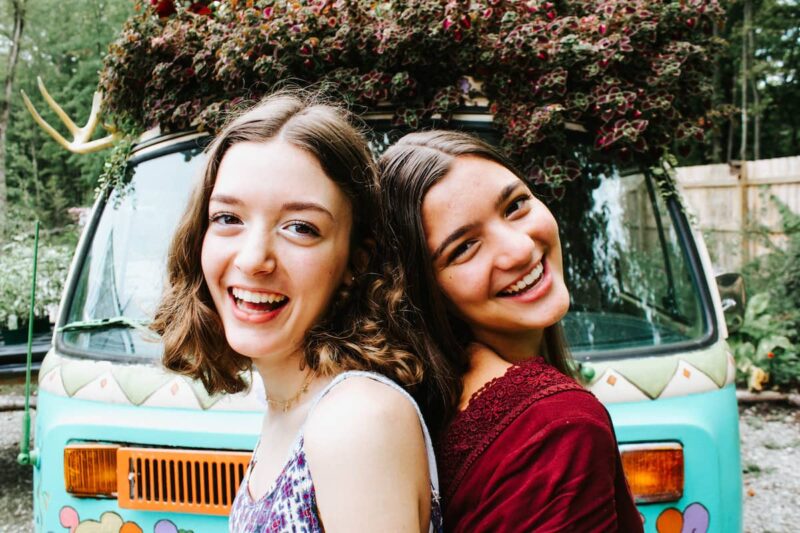 21. I really had no choice in picking a sister but still, I am lucky God gave me you as my sister. Happy birthday, dearest sis!
22. I still remember the fights we had. I still remember the joys we shared. Today on your birthday here is a special wish, that you always stay happy and blessed in life! Happy birthday dear sister
23. I want to thank you, my sis, for being the most loving and caring sister in this entire world. No one understands me better than you. Wish you a Happy Birthday.
24. In the garden of my life, my sister is the most beautiful flower. May you shine brightly and gladden us with your beauty and warmth! Happy birthday!
25. In the kaleidoscope of my life, you form the most beautiful patterns with the most vibrant colors. Happy birthday sis.
26. In the ocean of life with its changing winds and rough waters, my sister is my guiding star. Sis, without you I would get lost and my ship would go down. Happy birthday, beautiful!
27. It is always fun to quarrel over silly things. It won't be fun until you get a good companion to fight with. Thanks for being my best companion in fights. Happy birthday my dear sister.
28. It is obvious that you cannot stop having your birthdays and more precisely you can't stop being my lovely older sister. Both of these things are really good. Wishing you a Happy Birthday.
29. It's a rare gift to have a sister as phenomenal as you. You are the kind of person who envelopes people in your warmth, and I am so lucky to be your sister.
30. Let us celebrate your birthday by promising that we will always remain at each other's side no matter what happens. Happy Birthday, Sister.
31. May you have as many birthdays as there are rainbows in the world. May you radiate, shine bright and spread happiness wherever you go. Happy birthday my dear sister.
32. May your day be filled with sweets, treats, love, and well-wishes. Happy birthday!
33. My childhood would have been incomplete and imperfect without a sister like you. Happy birthday.
34. My lovely sister, today is the day you become older, wiser as well as more pretty and experienced. You always see the beauty and kindness in people and I hope this will never change. Happy birthday!
35. My sister, I'd like to thank you for all of those happy memories which you created for me. It's hard to count the amount of all pranks we committed together. And yeah, we both are responsible for them. It's so cool that I have a sister like you and we've been always together since our childhood. Hope there will be more cool moments together in the future. Happy Birthday!
36. My wonderful sister, on your birthday I want to remind you that we are two parts of one soul. I really can't imagine what my life would be without you and thankfully I don't have to. I love you and want to wish you a happy birthday.
37. Neither of us is perfect but our imperfections make us the cute siblings that we are. Happy birthday.
38. No matter what problems I will have to face in my life, I am not afraid of them because I have a sister I can always count on. Thanks you for being in my life and protecting me. Happy birthday, sister!
39. No one can heal my pains and make me happy with a hug like you. Thanks to my sister for being around me always. Let me hug you for once on this special day of your life. Happy Birthday.
40. On this special day, let me wish you good luck, lots of happiness and love. In one word, I wish you an amazing life. Happy Birthday, my big sister.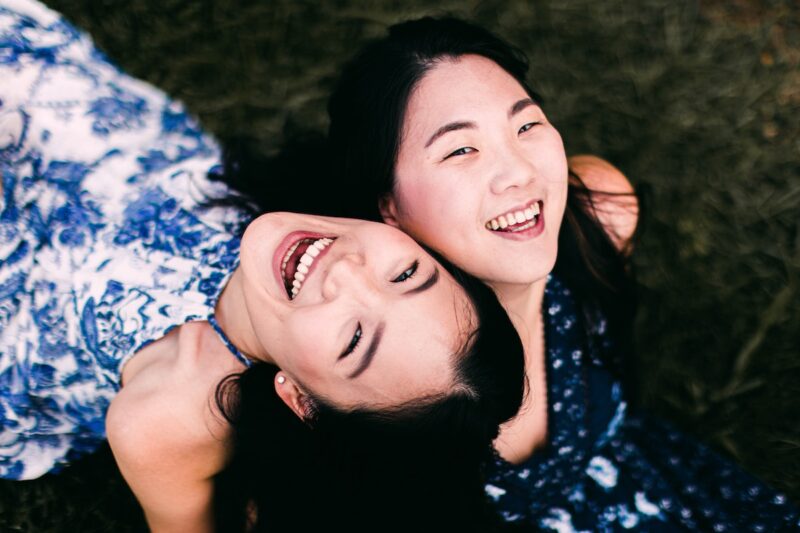 41. On your special day today, I'm sure you've got the best shoes, the best gifts, and the best party. But don't forget, the best and the most heartfelt wishes came from me! Wishing you a very Happy Birthday, Sis!
42. Parents made us sisters, life made us friends; you're a sister anyone could die to have. Wish you a happy and sweet birthday!
43. Peer pressure, heartbreak and loneliness; insecurity, fear and sadness – the only thing common in all of these, is that they can be healed by hugs from a sis like you. Happy birthday.
44. People believe that the heroes are one in many thousands, but I want to say that a sister like you is always one in a lifetime. Happy Birthday.
45. People like you are hard to come by. You have a kind heart and a lovely soul. To be honest, I am not sure how we are even related, but I am grateful anyway. I hope your birthday is as delightful as you are.
46. Pharmaceutical companies should take a few swabs of your DNA and bottle its chemical composition to create a product called Emotional Healer. Happy birthday sis.
47. Sending a soft birthday hug to my sweet adorable sister on her special day! Thank you for bringing so much fun in my life. Happy birthday dear sister!
48. Sending you lots of kisses and hugs on your birthday, sister. We may be miles away, but you're always in my heart.
49. Sis, you always know just the right buttons to push to annoy the mess out of me, but you also always know how to calm me down when others annoy me even more than you do. I hope that you have an annoyance-free birthday, sister!
50. Sister, no one shines as brightly as you do. You do more than stand out in a crowd; you dazzle people with your kindness and generosity. Thanks for always bringing the sparkle into my life.
51. Sister, you are an amazing person. You have already done so much in life, and still have so much more to offer. I look forward to watching all that you accomplish. Happy birthday to my overachieving sister!
52. Sister, you are everything I strive to be: strong, beautiful, and courageous. There is no greater compliment that I can give than to say you remind me in so many ways of our mother.
53. Sister, you are one unique snowflake alright: uniquely annoying, uniquely bossy, and, more importantly, uniquely lovable. I'm glad I have a sister as remarkable as you in my life.
54. Sisters are like warm gooey chocolates. The ooze out from the hard muffin-like shell of life. You're the chocolate of my life dear sis. Wishing you a very happy birthday today. May all of your dreams come true!
55. Sisters are not ordinary human beings. They have the patience of a monk and are more beautiful from within, than what a beauty pageant winner would look from outside.
56. Sisters are special. Sisters are friends. They laugh at jokes that no other understands. Sisters share memories of smile and tears. They share the same parents and of their years. Happy birthday sis.
57. Sisters like you are diamonds. They sparkle, they are priceless and they are truly a woman's best friend. Happy birthday sis.
58. Smiles to share, reasons to care, a warm and helping hand. Right from the start, a place in the heart and someone who understands. Laughter and tears throughout the years, never a need to pretend. Always a way in the rush of the day to think of my sister and my friend. Happy birthday!
59. Some may think that you are just my sister, but for me you are a real hero and a role model. I am endlessly happy to have such a wonderful sister like you. Happy birthday!
60. Some people command respect, some admiration, some jealousy, some competitiveness and others unconditional love. But you command all these things at once. Happy birthday to my perfect sibling.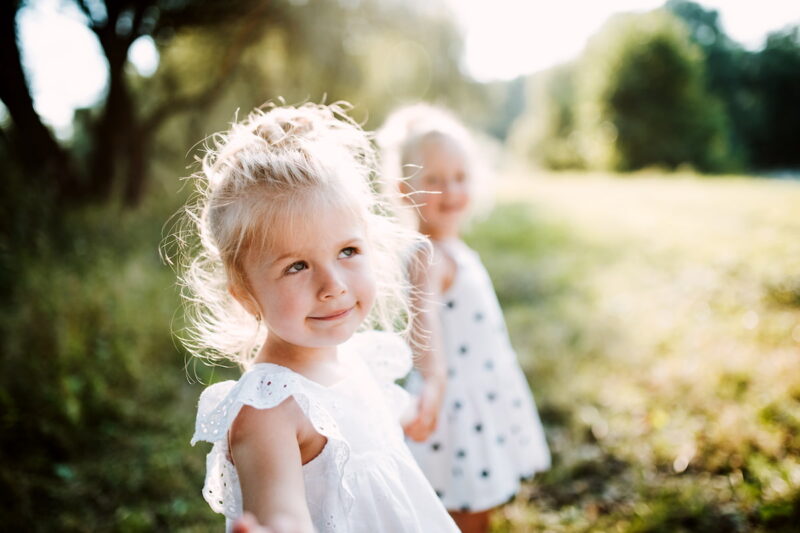 61. Thank you for always being my support system in life. You have always been so supportive and encouraging to me, and I greatly appreciate everything you have done for me over the years.
62. The worst part about having you as my sister is that I can never hide anything from you. That is also the best part actually, because I sail through my troubles after I listen to your point of view. Happy birthday sis.
63. They say a sister is a different flower from the same garden. Thanks for being a great sister and understanding me. Happy Birthday!
64. Throughout my life, you were my perfect companion. You saw so many ups and downs of my life. You guided me with your power of admiration. Let's enjoy your special day together. Happy Birthday.
65. To my angel, today should be so different. Just know I'm thinking about you, loving you, missing you, and celebrating you on this side of heaven. Happy birthday, angel girl.
66. Wardrobes can't get any trendier, breakups can't get any easier, school can't get any nicer and life can't get any better – when a girl has an amazing sister. Happy birthday sis.
67. We bicker, we fall out, we quarrel. We fight, we argue, we scream. We look like enemies but deep down inside we are best friends on the same team. Happy birthday sis.
68. We have shared so many magical moments of our life. We laughed and cried together and made smiles out of frowns. Wishing you a Happy Birthday, my big sis.
69. We may be sisters by birth, but we are friends at heart. We may be family by default, but we have been best friends from the start. We may be siblings without the choice but we chose to be much more. I love you from the core.
70. We may have been sisters by fate and luck, but there is no one else who I could love so much. Happy birthday.
71. We may have quarrels sometimes, we may have different opinions when it comes to the same issues, we may not see each other for years, but despite all of this you are the closest person for me in my life. Happy birthday, sis! Enjoy your day.
72. We were once young and beautiful. Now, we're just beautiful. Happy birthday!
73. When I look back at our childhood, I have only happy memories of our times together. It warms my heart to know that we have so many more years to enjoy together. Happy birthday sister!
74. When I think of you, I am overwhelmed by all the love I have for you. You have been such a comfort to me throughout my life, and I wish you only the very best in everything you do.
75. When you need someone to be there for the most important parts of your life just call me, and I will come running. Good or bad it doesn't matter because there is no moment I will not be there for you. Happy birthday sis.
76. Whenever life pushes me to a new low, a hug from my sister wipes away all my woes. Happy birthday sis.
77. You are an amazing sister. Not only do you always shower me with love, but you love me for who I am. Thank you for never judging and only loving me. I am so grateful.
78. You are my friend, my foe. Nothing is sweeter than a sister's love. A very happy birthday to one of the most generous and kind people I know! Happy birthday, sister.
79. You are the nicest, sweetest person in my life, birthday girl. Thank you for always being there for me and watching over me! Happy Birthday!
80. You are the real gift for all of us and obviously, the packaging is stunning. Sister, your presence in my life has made it more gorgeous. Wishing my best friend and amazing sister a big Happy Birthday!
Conclusion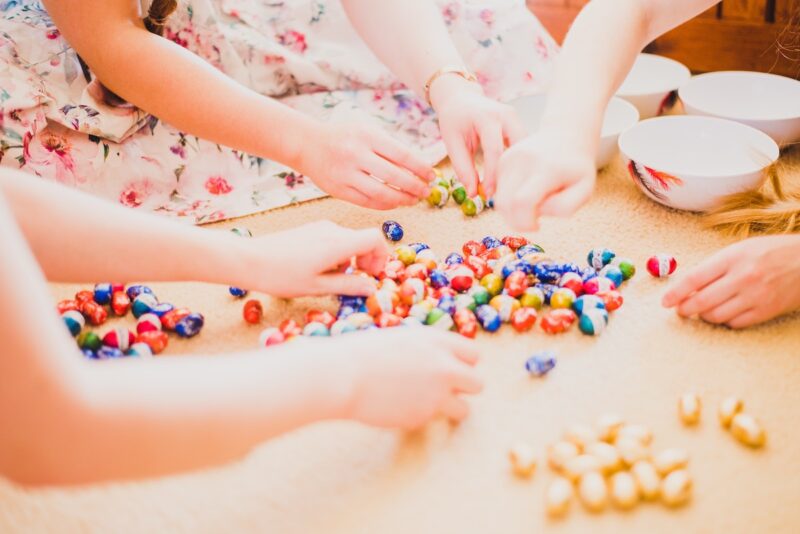 Choosing happy birthday wishes for sister requires a bit of caution and diligence. You want to make the best impression without sounding overly sentimental. We hope you could find a suitable happy birthday wish from the above collection.