Last Updated on January 24, 2023
The '90s spawned a lot of pop culture heroes – but only a few managed to transcend generations quite like American painter and television host Bob Ross. The iconic creator of the show "The Joy of Painting" brought art closer to people and sparked the belief that everyone can be an artist.
Early Life and Influences
Robert Norman "Bob" Ross was born in Daytona Beach, Florida on October 29, 1942, and grew up in Orlando where his family moved. Ross's father, Jack, was a carpenter and builder.
As a young boy, Ross spent the better part of his childhood at his father's shop, working as an assistant. While woodworking one day, Ross's left index finger was accidentally cut off on a saw. Later on in his life, he would hide this injury by holding his color palette with his left hand while painting with his right.
His mother, Ollie, was a nature and wildlife lover. Ross surely took after her. He gravitated towards mountains, clouds, lakes, and trees and often made them subjects of his art.
The ardent animal lover also rescued several orphaned and injured animals. He said they brought joy to his life. Avid fans of his art show would recall recurring appearances of his adopted pets, such as Peapod the Pocket Squirrel, and Hoot the Owl.
At the age of 18, Bob Ross enlisted in the United States Air Force and started off as a medical records technician. Eventually, he rose to the rank of master sergeant. His military career spanned 20 years, most of which was spent as the first sergeant of the U.S. Air Force Clinic at Eielson Air Force Base stationed in Fairbanks, Alaska.
This was where he first had a glimpse of snowy mountains and evergreens. This later became the inspiration for many of his works.
Finding Inspiration In Alaska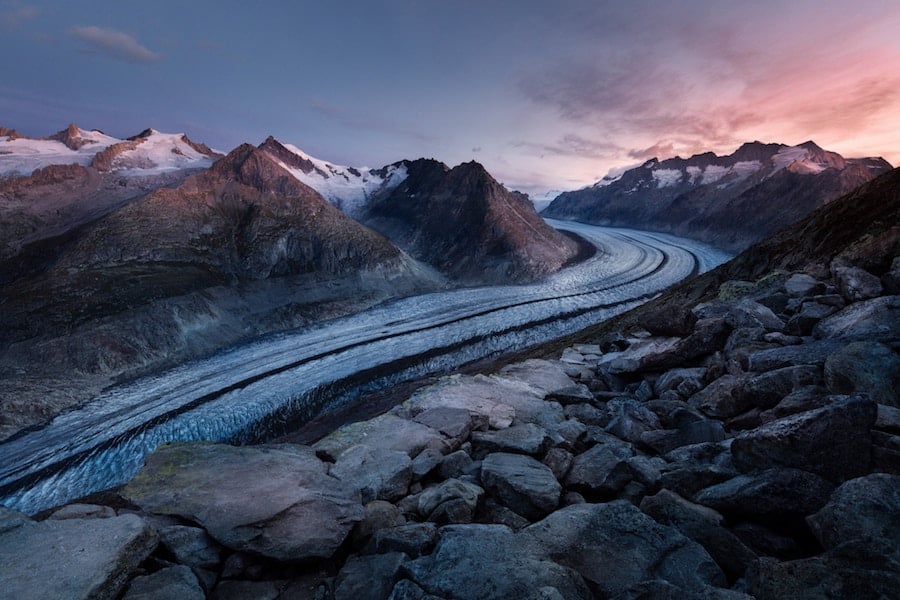 Ross's rise up the ranks had a rather negative effect on his attitude and behavior. As a master sergeant, he often disciplined and gave orders to recruits through yelling. Ross felt as if his job conflicted with his natural demeanor and temperament.
He swore that once he leaves the military, he will never shout again.
He tried to put some calm and balance into his life by making art in his spare time. He would take in the beautiful sceneries in Fairbanks and make them into a whole painting – all within his 30-minute breaks. Through this practice, Bob Ross taught himself how to paint quickly – a style he would later popularize.
His life took a turn when he discovered the television show "The Magic of Oil Painting" created by German painter, William "Bill" Alexander. Ross flew out of Alaska to meet and personally learn art techniques from Alexander, including his "wet-on-wet" painting style.
This technique involves applying a layer of oil paint over another without waiting for it to dry first. Ross found this quick-fire method convenient, as he did not have the luxury of time to paint while in the military.
As he did not have money to buy canvases, Ross painted on gold pans in a basement. These he sold to tourists for $25 each. That was when he realized that he could make more money making art than serving the military. In 1981, he officially retired and became a full-time art instructor.
Struggles hounded Ross' beginnings as only a few students enlisted in his art classes. To cut expenses, he decided to perm his hair because regular haircuts became too expensive.
His big afro-life hairstyle became so iconic that he could no longer change it back (though he reportedly abhorred the look). This became one of his "happy accidents".
Enduring Legacy
Following in Alexander's steps, Bob Ross created "The Joy of Painting" that ran on PBS from 1983 to 1994. He captivated millions of viewers worldwide with his laid-back personality, positive disposition, and soothing, almost-hypnotic voice – completely leaving his military persona behind.
The show produced over 400 half-hour episodes with Ross teaching simple painting techniques using minimal materials. He kept in mind his humble beginnings as well as showed viewers that it is possible to paint even with no resources and a tight budget.
Above all, Ross was a great teacher – not only of art, but also of life. He showed that beauty and happiness are everywhere – in "happy little trees" and "fluffy white clouds", among many things.
Bob Ross was also a pioneer in talking directly to the audience through the camera, dispensing advice and wisdom that goes well beyond just painting. In many ways, "The Joy of Painting" was part-art lesson and part-therapy session for a lot of viewers.
Ross died of lymphoma in 1995, leaving behind a global phenomenon. Many years after his death, his show and style developed a cult-like following, especially among the youth. Different social media platforms continue to pay tribute to the most-watched art show in history.
His omnipresence in cyber sphere seems to reflect a collective yearning for positivity and calmness amidst a chaotic and fast-paced world.
Here are 25 of the wittiest and most whimsical Bob Ross quotes:
Charming Bob Ross Quotes
"Talent is a pursued interest. Anything that you're willing to practice, you can do." – Bob Ross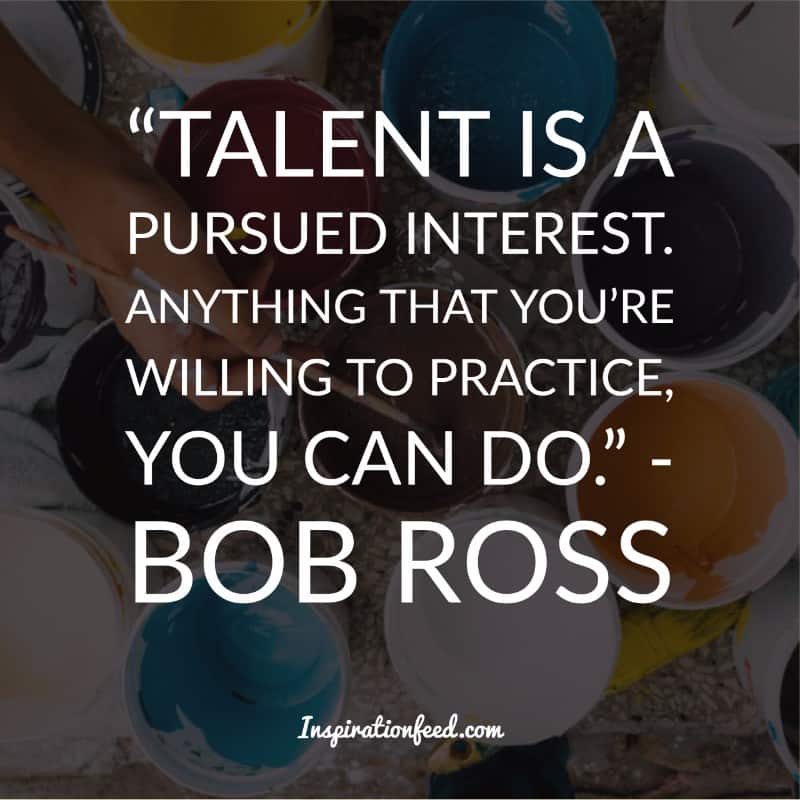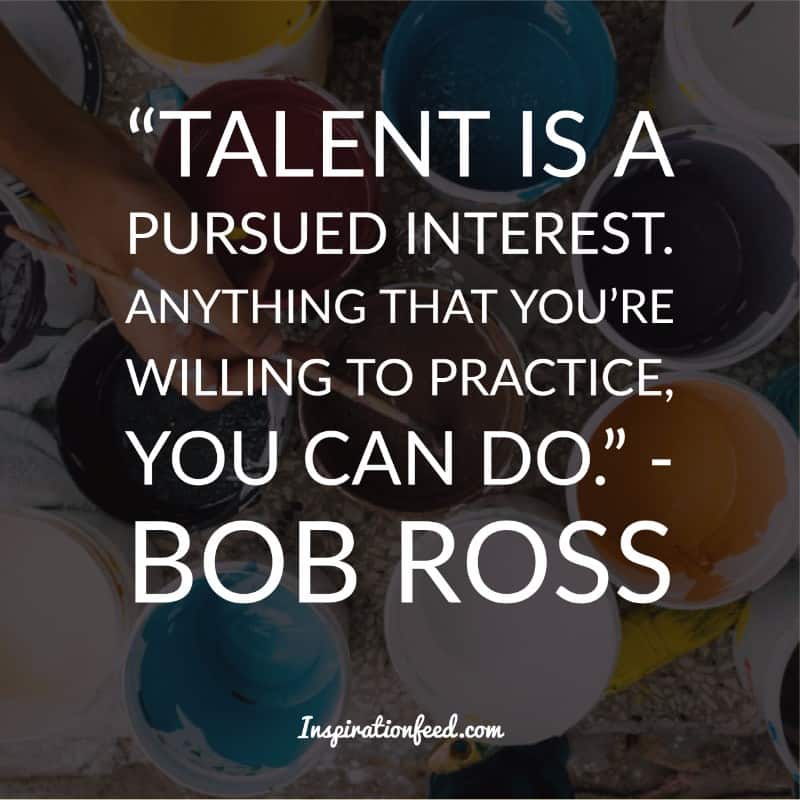 2. "There's nothing wrong with having a tree as a friend." – Bob Ross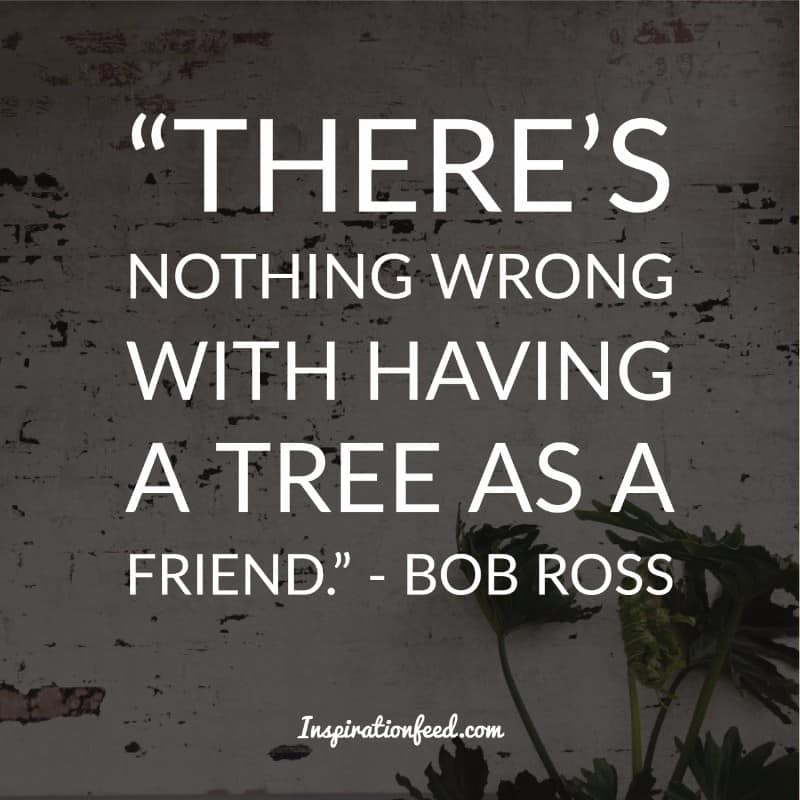 3. "I can't think of anything more rewarding than being able to express yourself to others through painting." – Bob Ross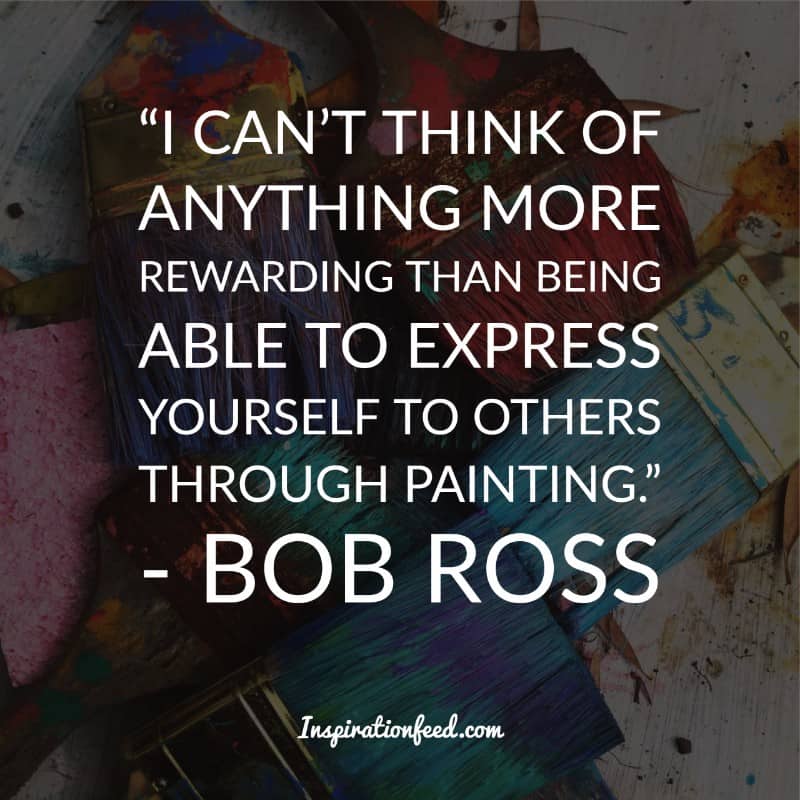 4. "We're gonna make some big decisions in our little world." – Bob Ross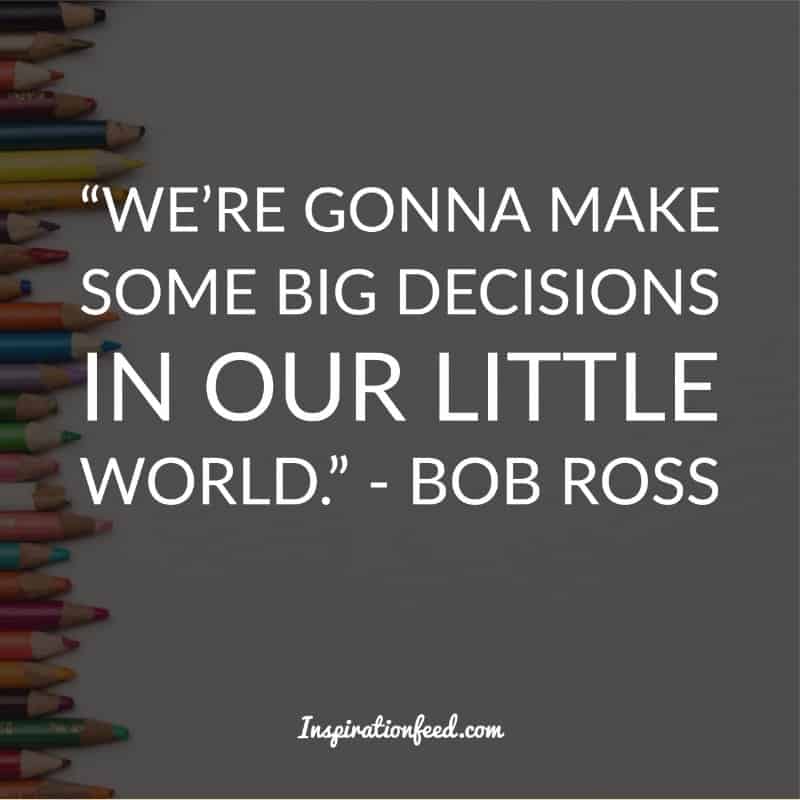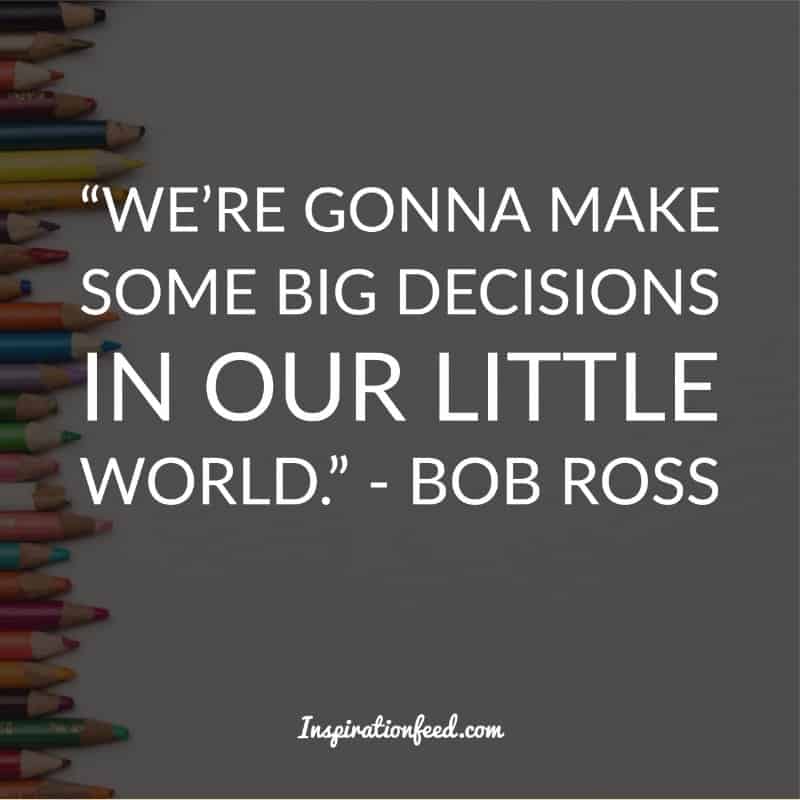 5. "Water's like me. It's laaazy…Boy, it always looks for the easiest way to do things." – Bob Ross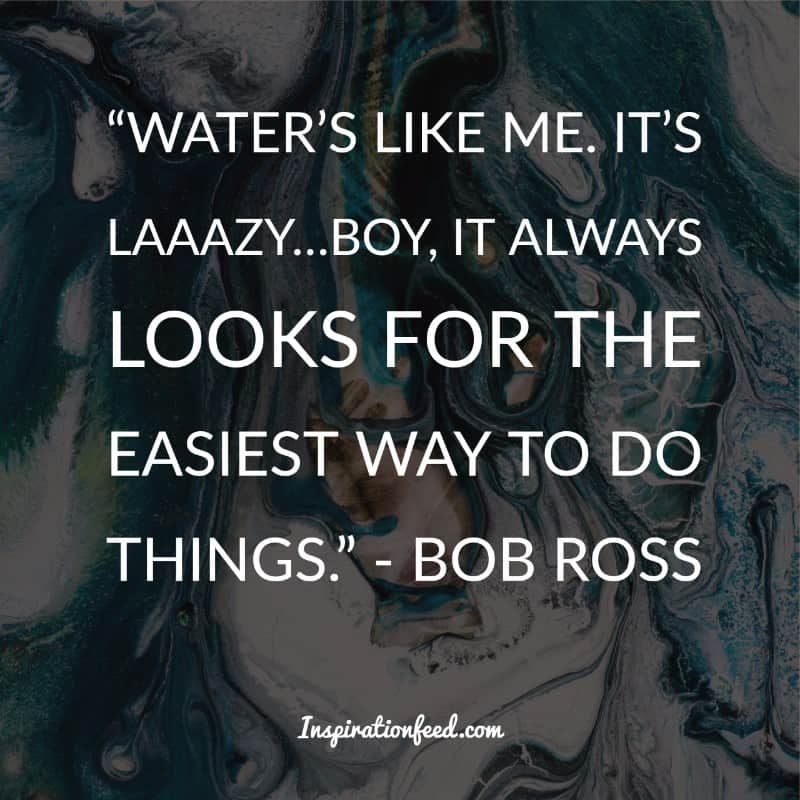 6. "You have to make those little noises, or it just doesn't work." – Bob Ross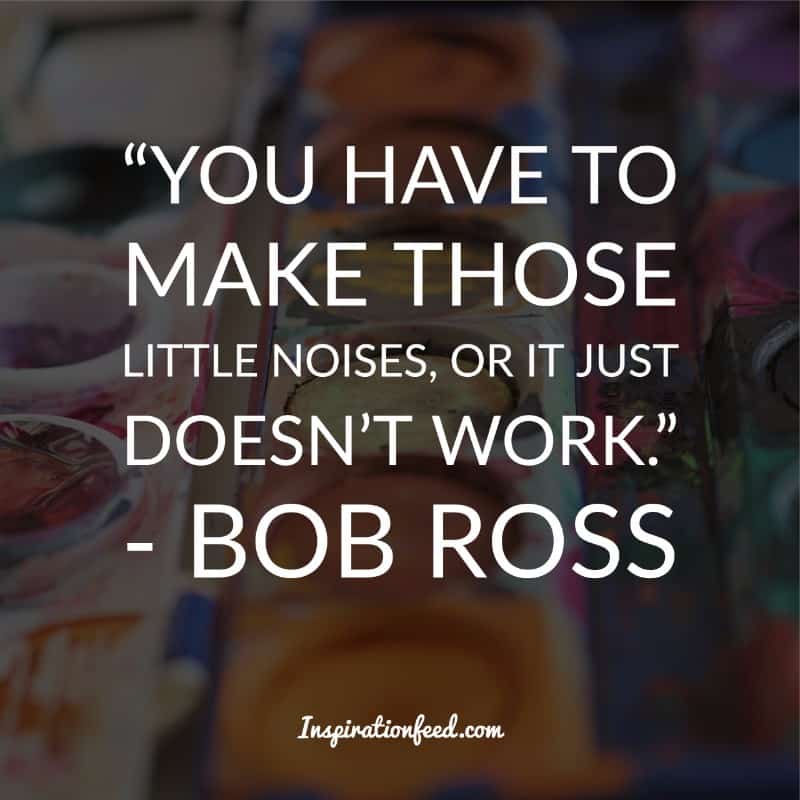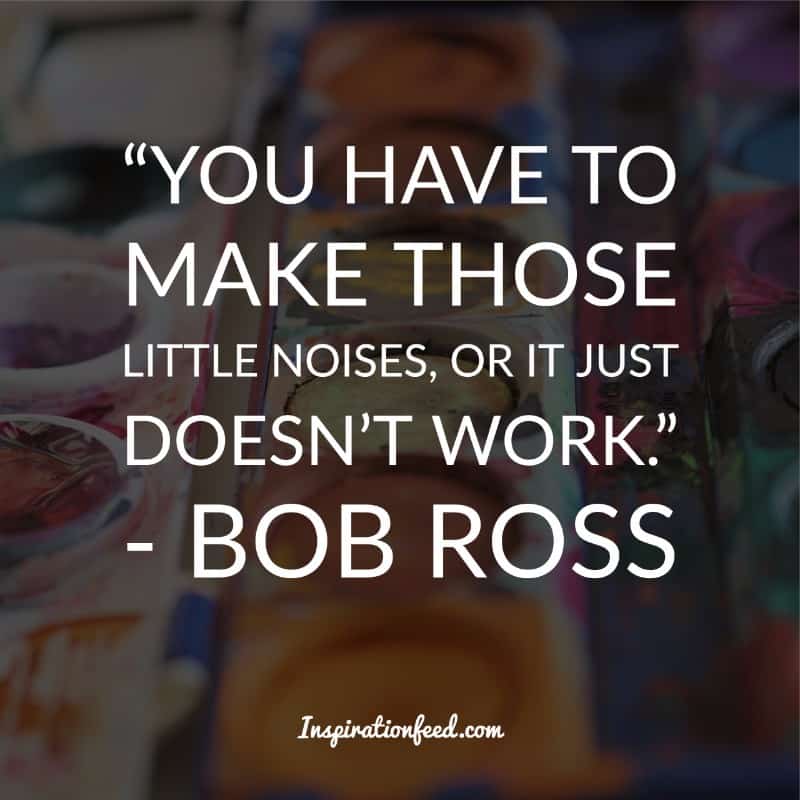 7. "Let's just blend this little rascal here, ha! Happy as we can be." – Bob Ross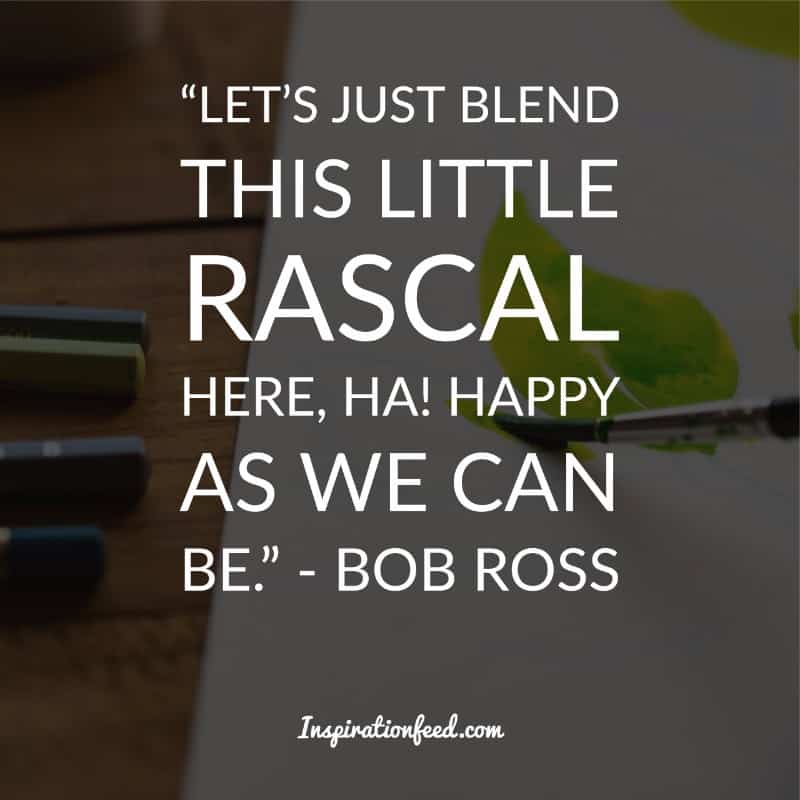 8. "Any way you want it to be, that's just right." – Bob Ross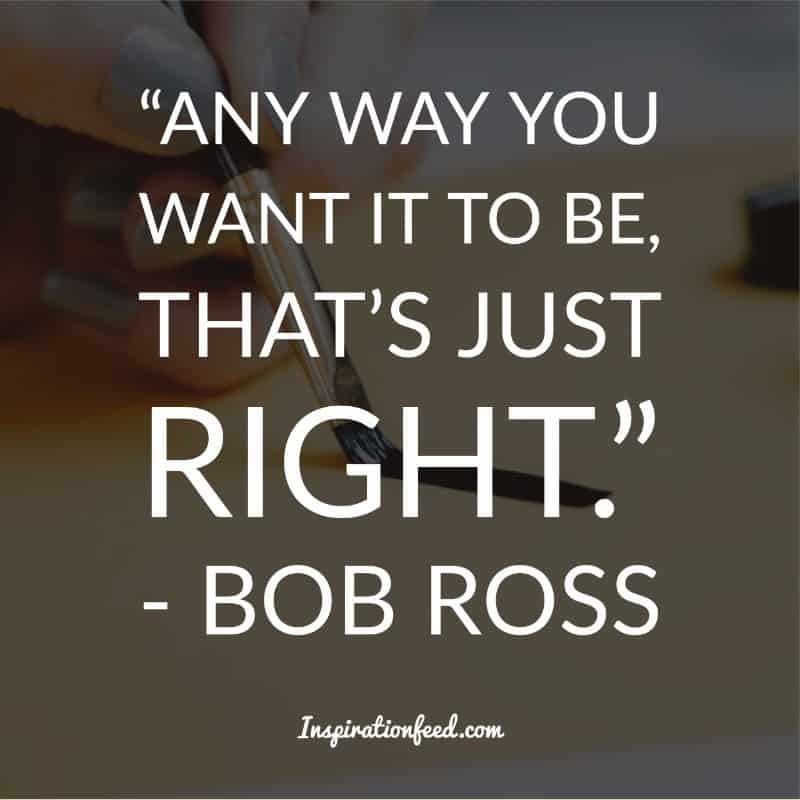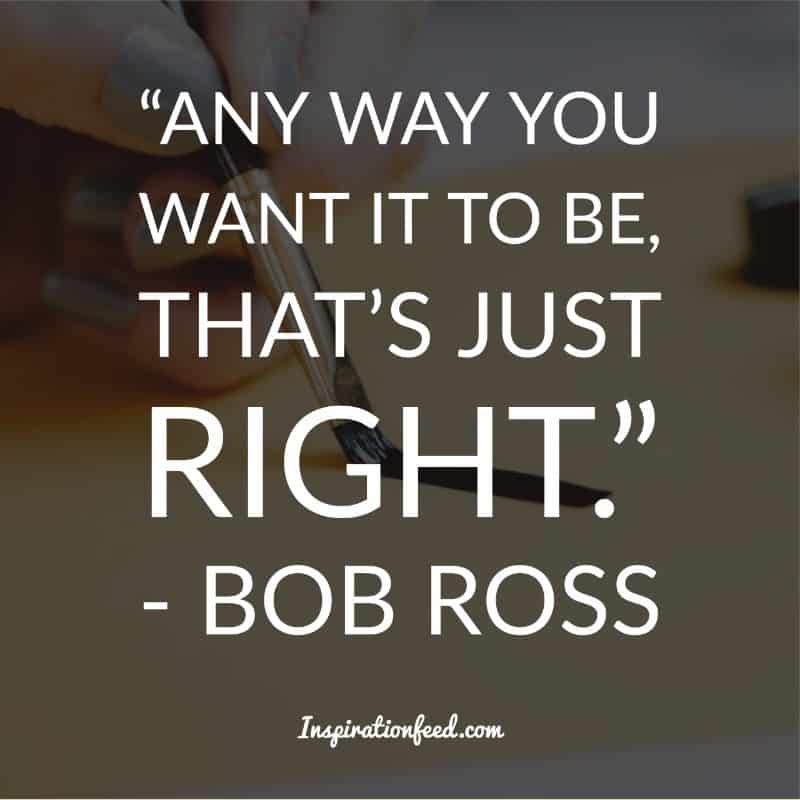 9. "You need the dark in order to show the light." – Bob Ross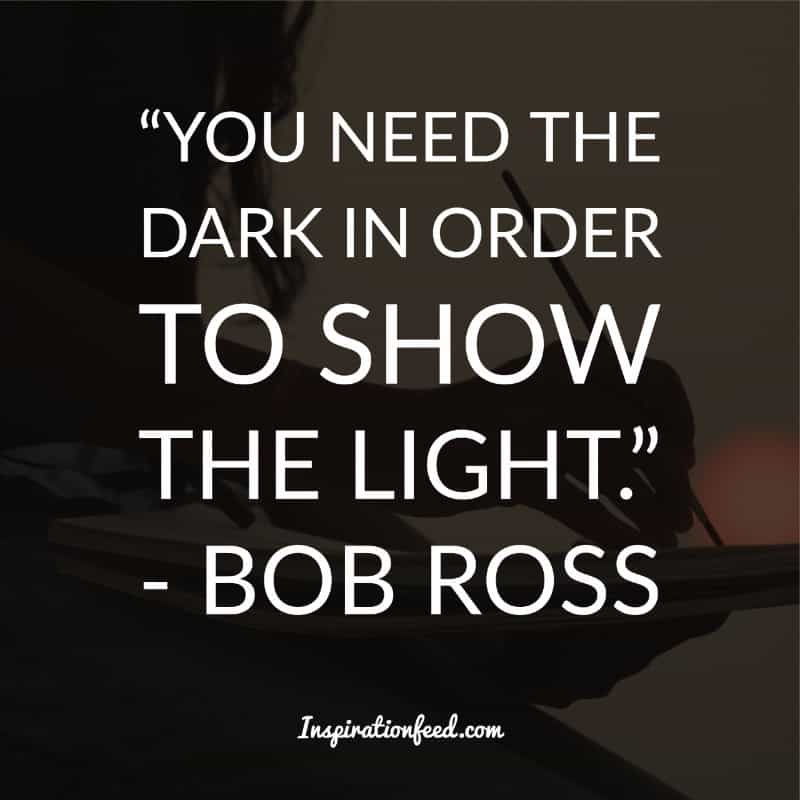 10. "Look around. Look at what we have. Beauty is everywhere – you only have to look to see it." – Bob Ross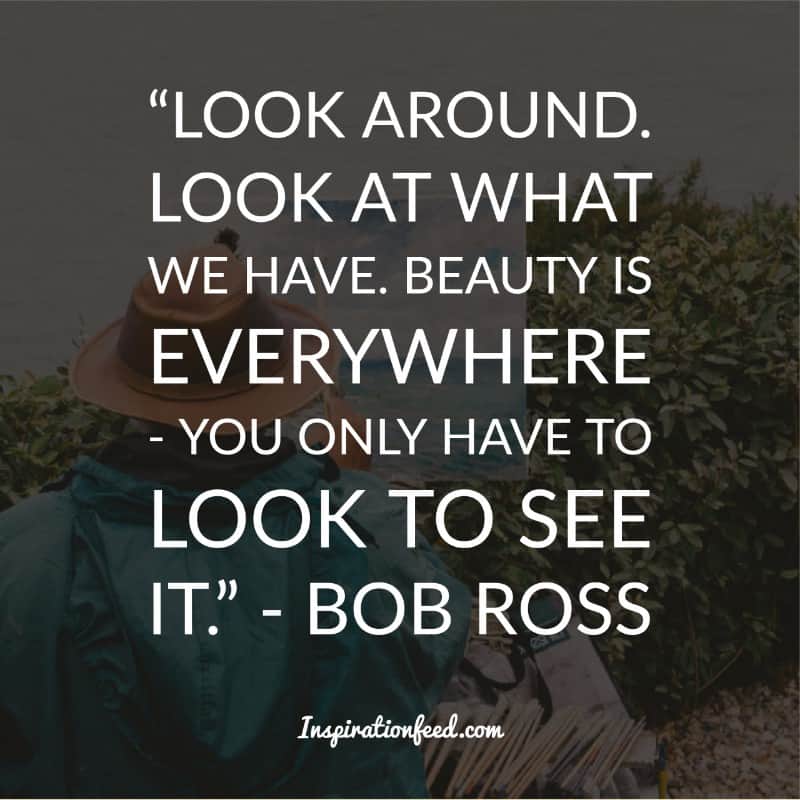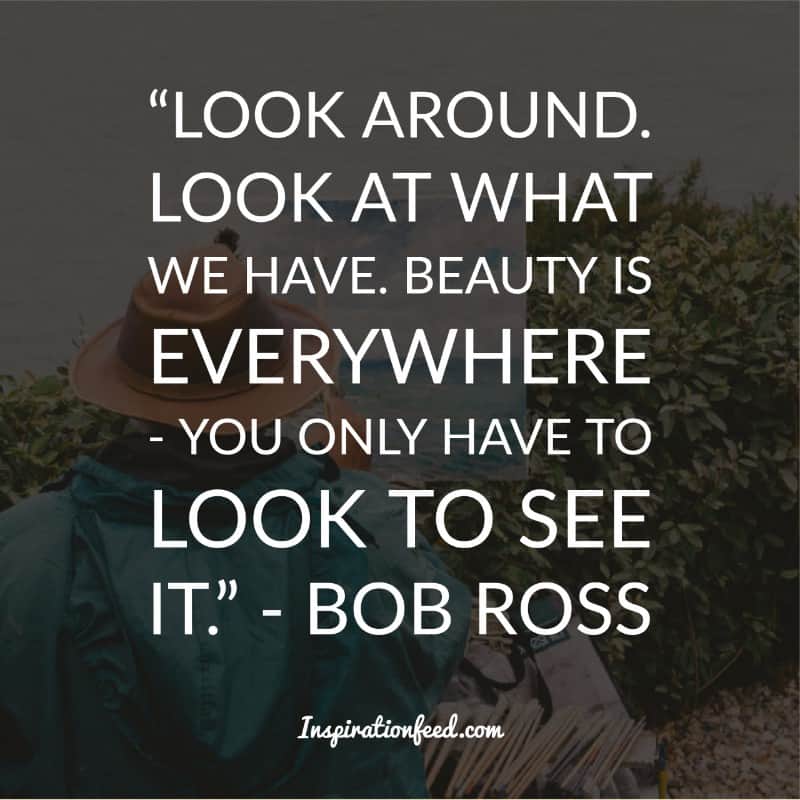 11. "In your world, you can create anything that you desire." – Bob Ross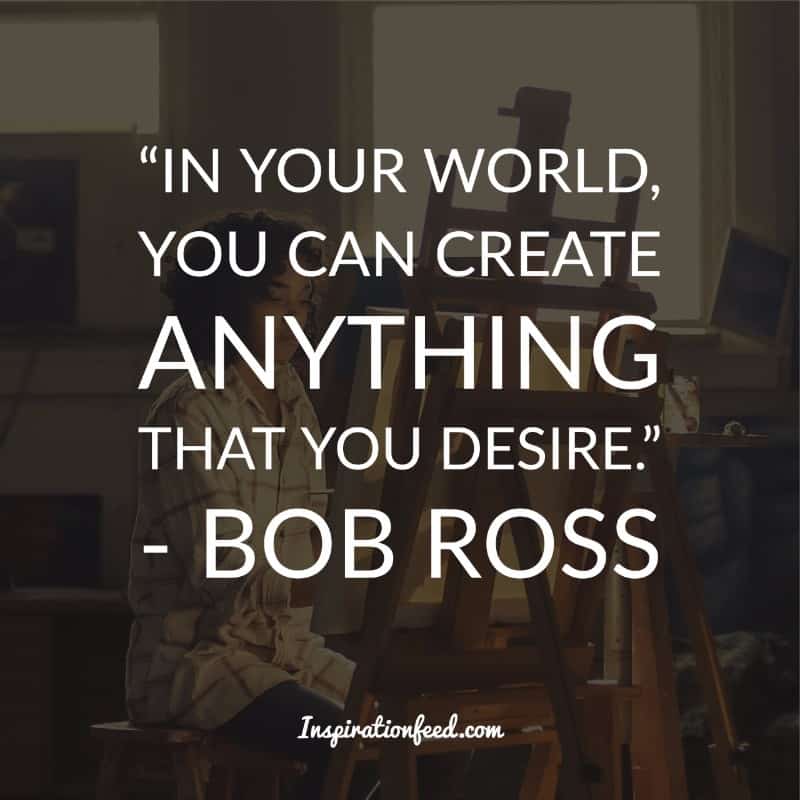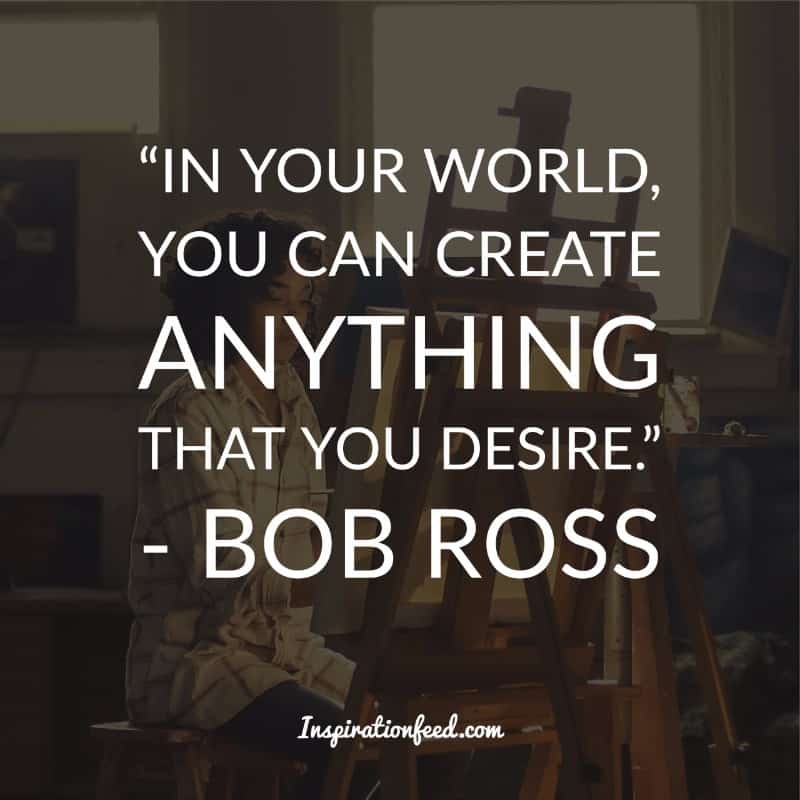 12. "They say everything looks better with odd numbers of things. But sometimes I put even numbers—just to upset the critics." – Bob Ross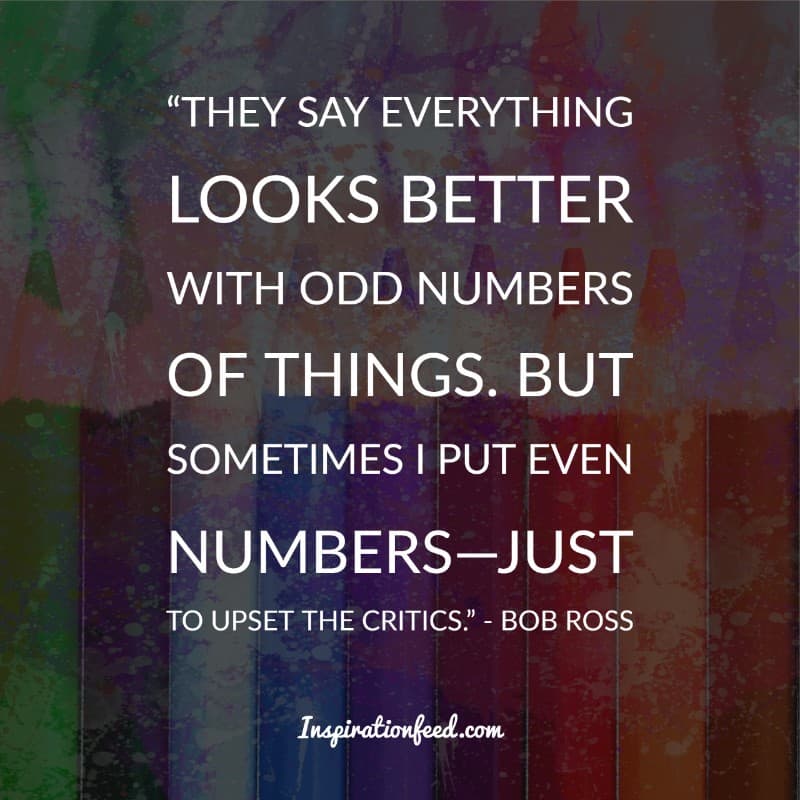 13. "Whatever makes you happy, you put in your world." – Bob Ross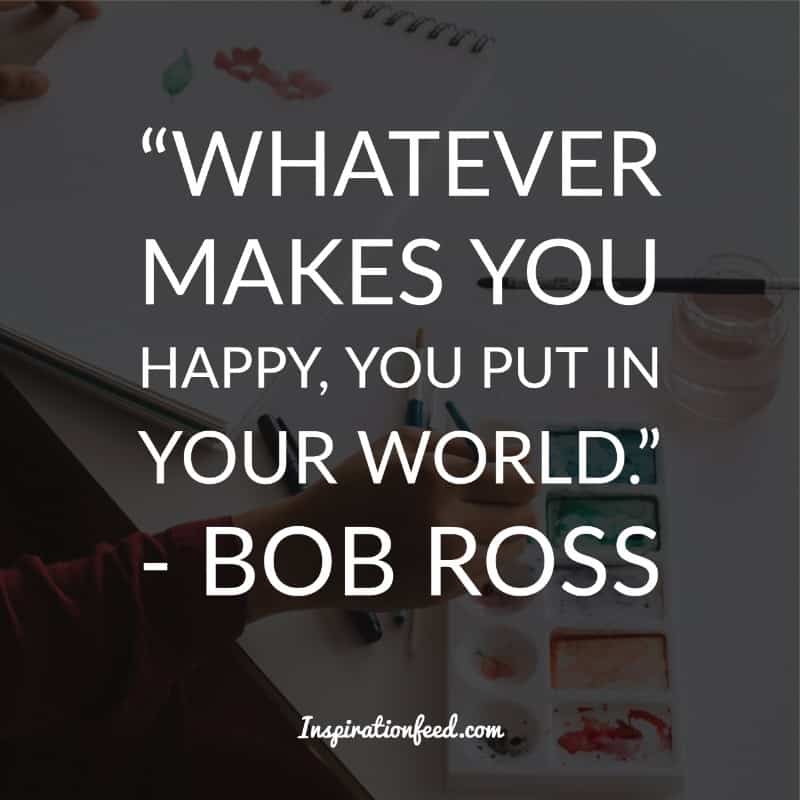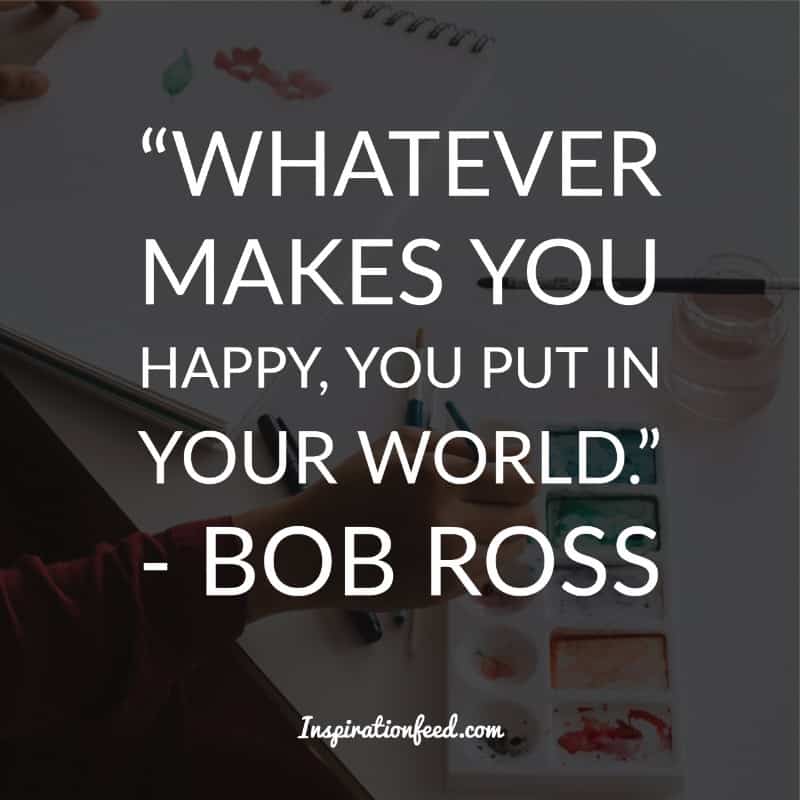 14. "No pressure. Just relax and watch it happen." – Bob Ross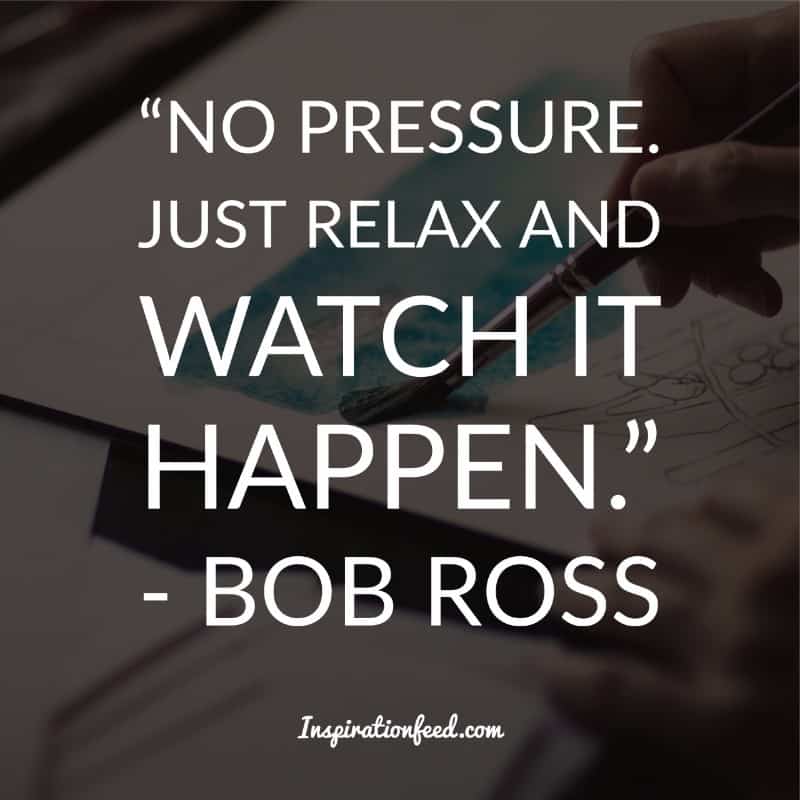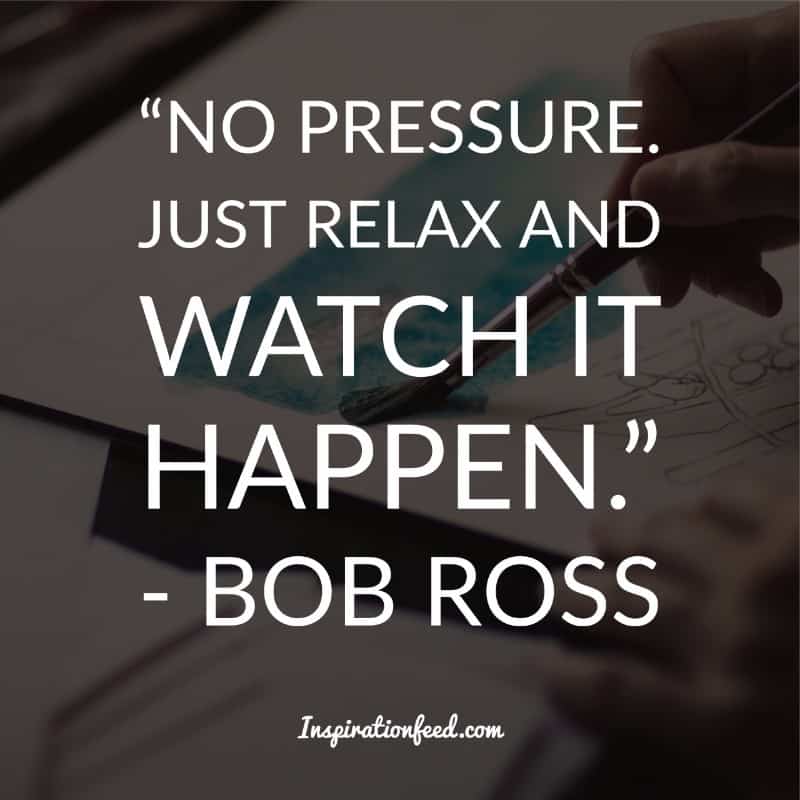 15. "Gotta give him a friend. Like I always say, 'Everyone needs a friend.'" – Bob Ross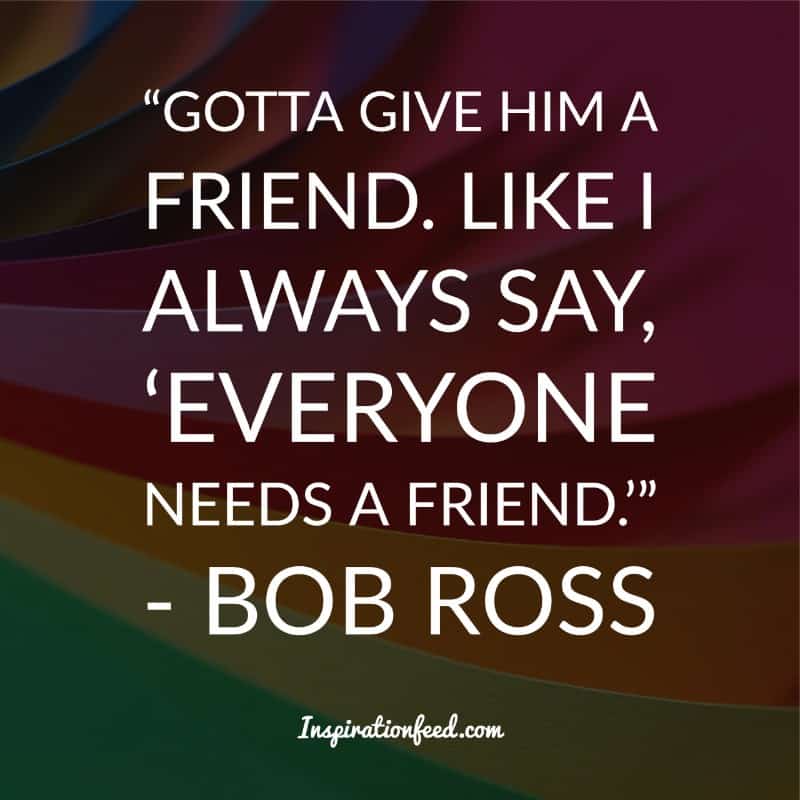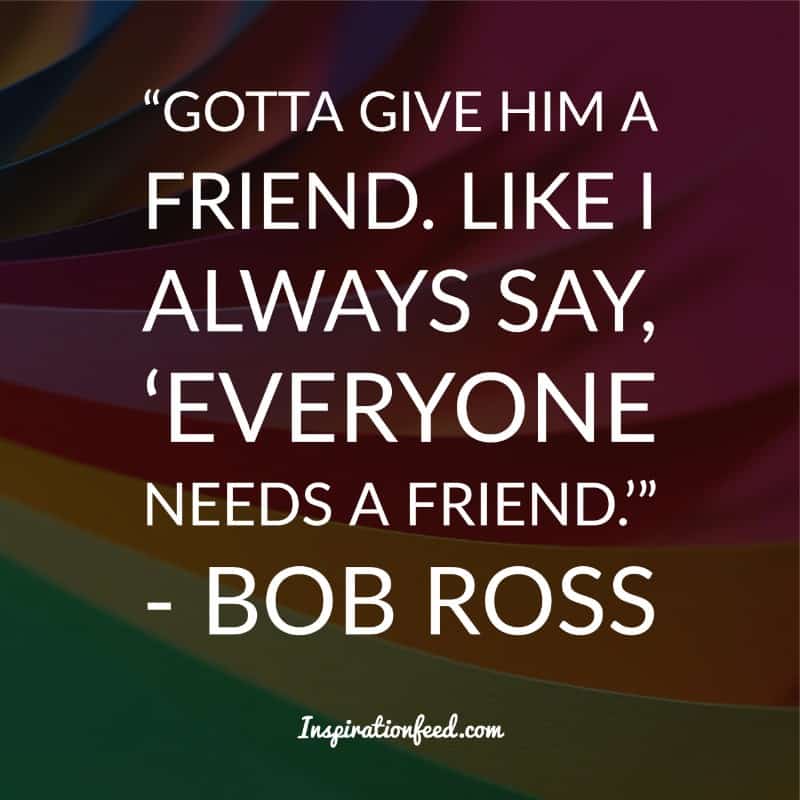 16. "You have to allow the paint to break to make it beautiful." – Bob Ross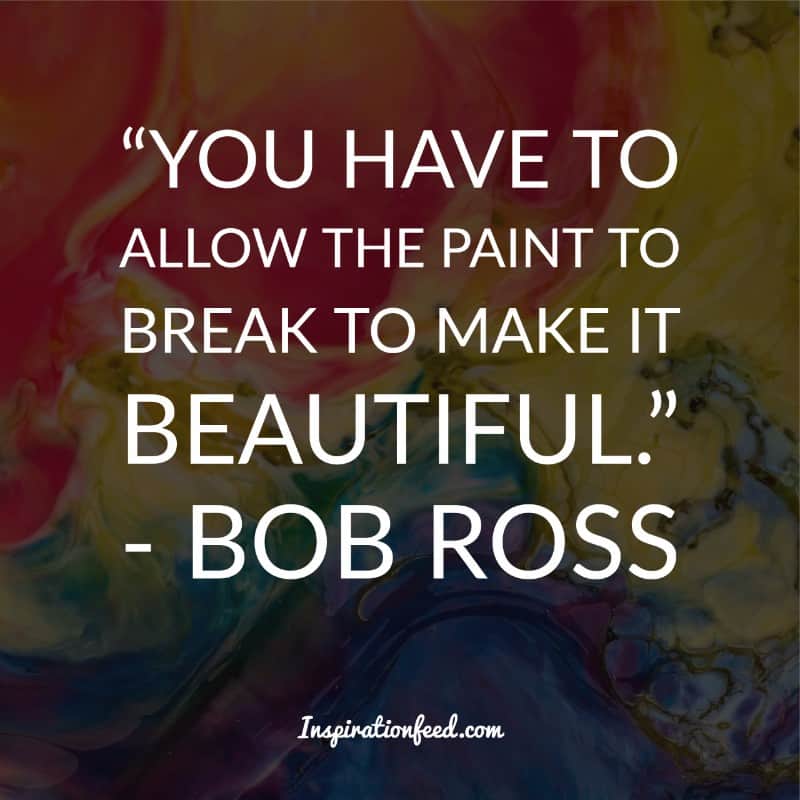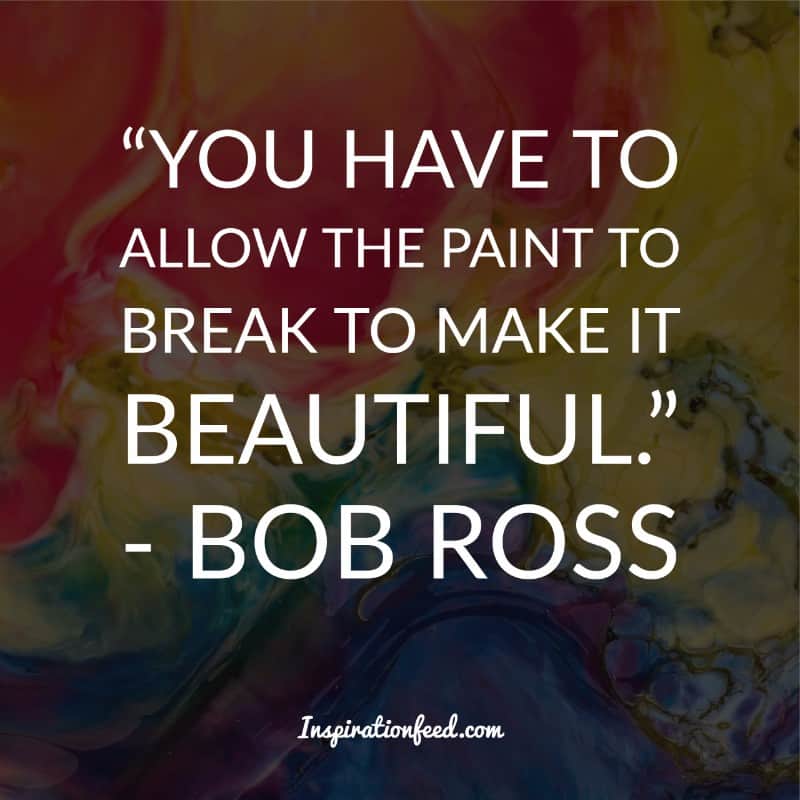 17. "If I paint something, I don't want to have to explain what it is." – Bob Ross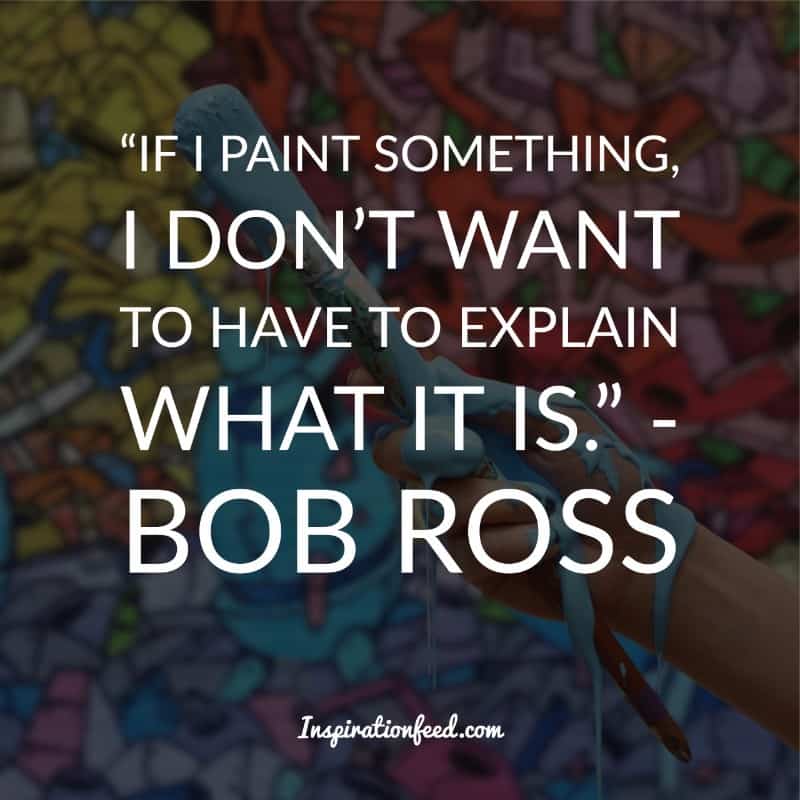 18. "In painting, you have unlimited power. You have the ability to move mountains. You can bend rivers." – Bob Ross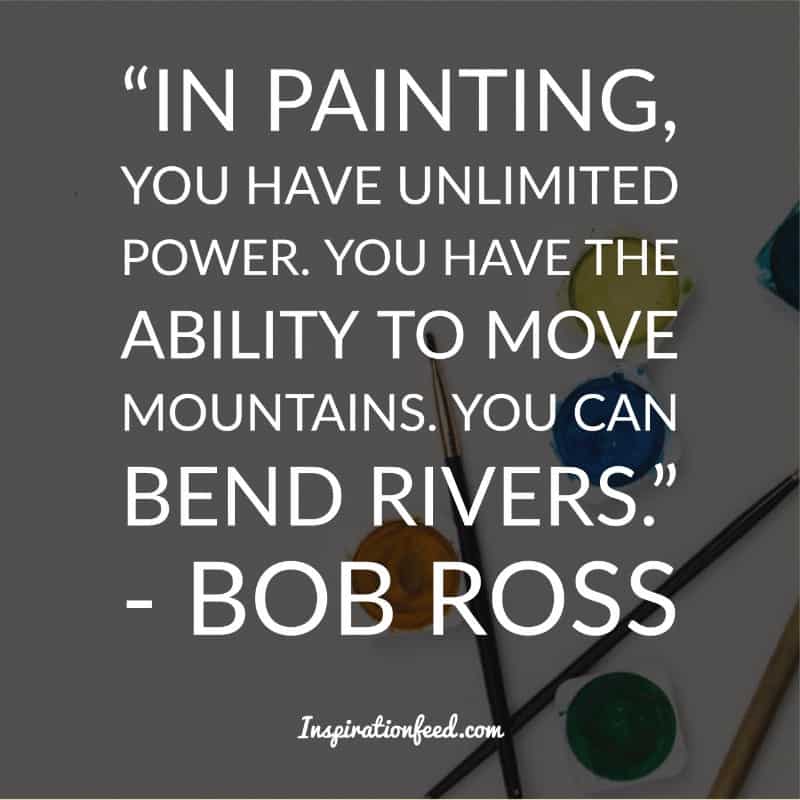 19. "We don't make mistakes, just happy little accidents." – Bob Ross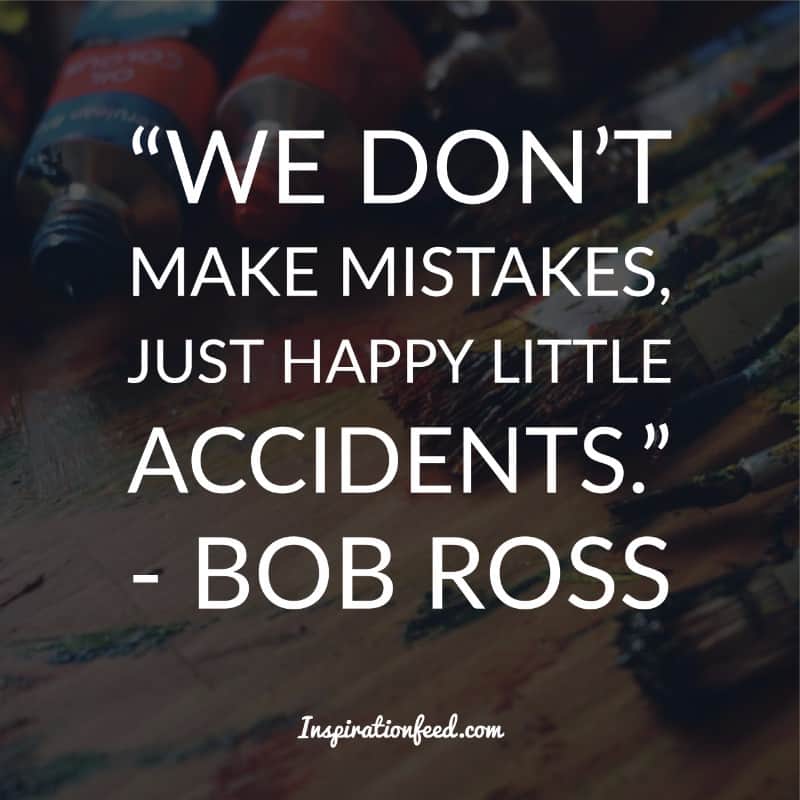 20. "I like to talk to trees and animals. That's okay though; I have more fun than most people." – Bob Ross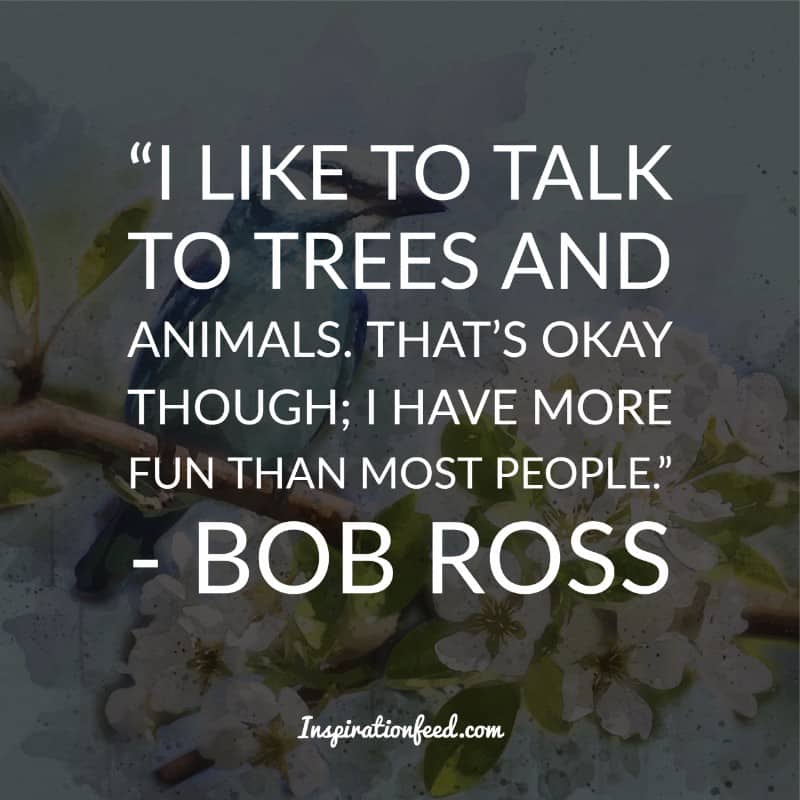 21. "Exercising the imagination, experimenting with talents, being creative; these things, to me, are truly the windows to your soul." – Bob Ross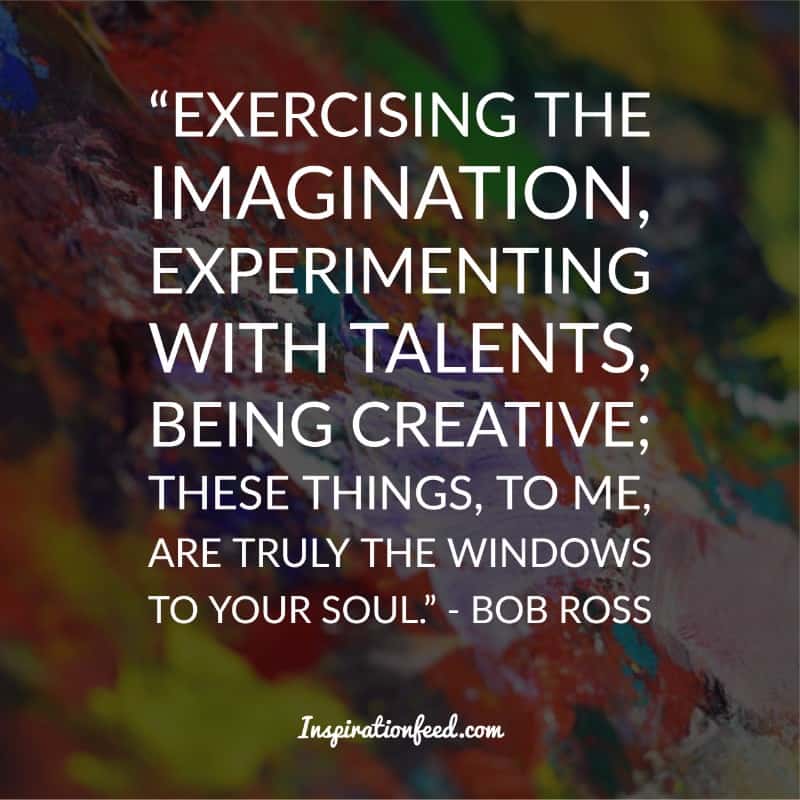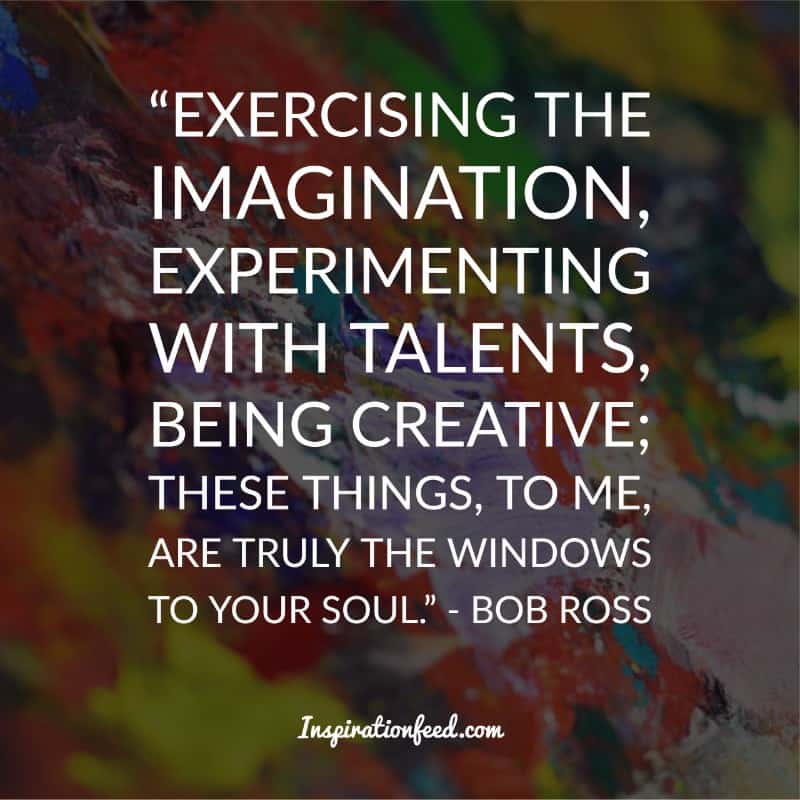 22. "All you need to paint is a few tools, a little instruction, and a vision in your mind." – Bob Ross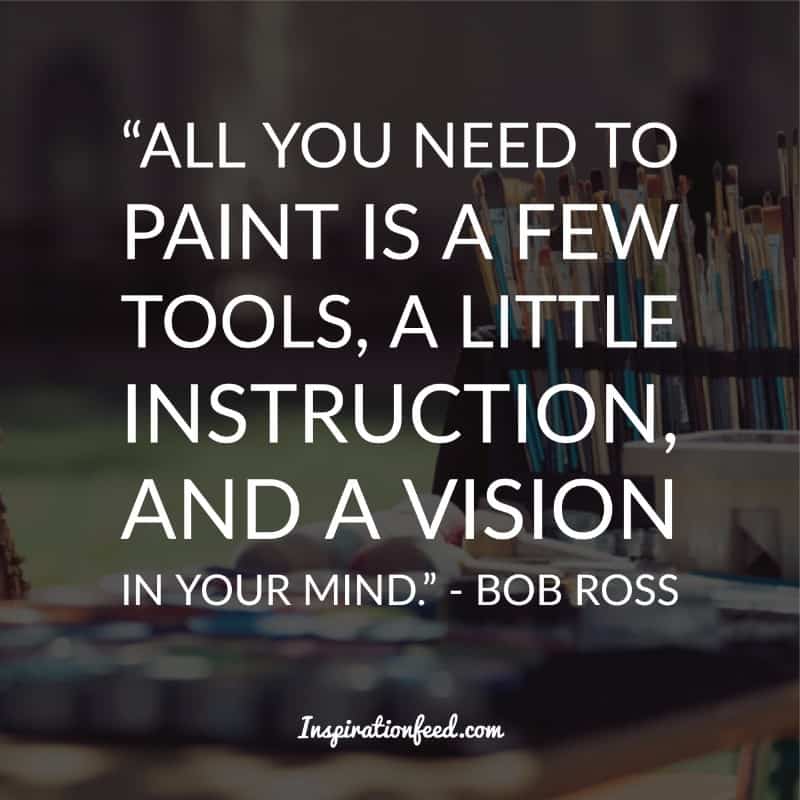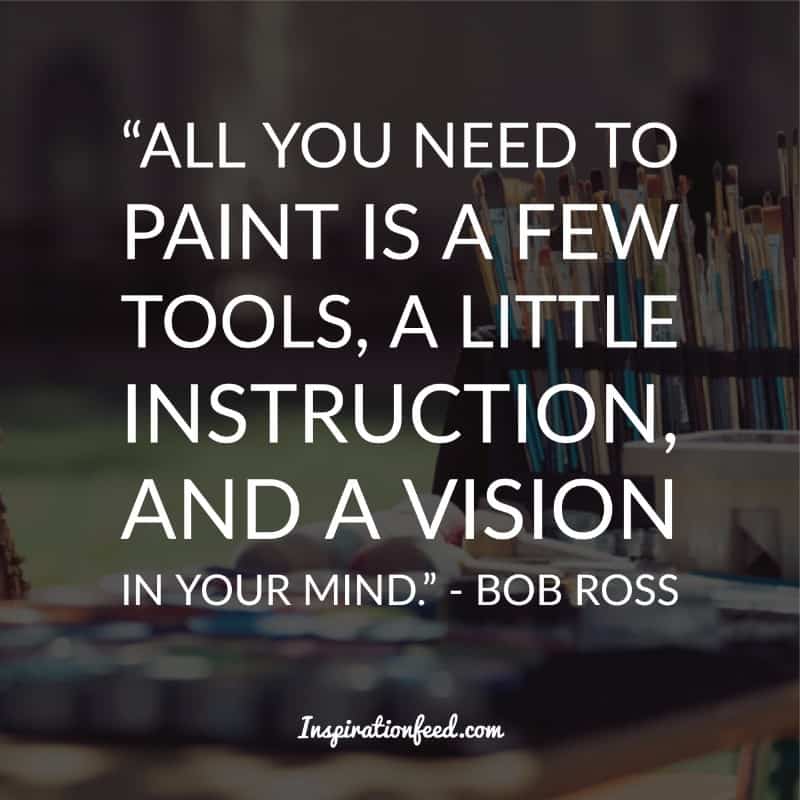 23. "The secret to doing anything is believing that you can do it." – Bob Ross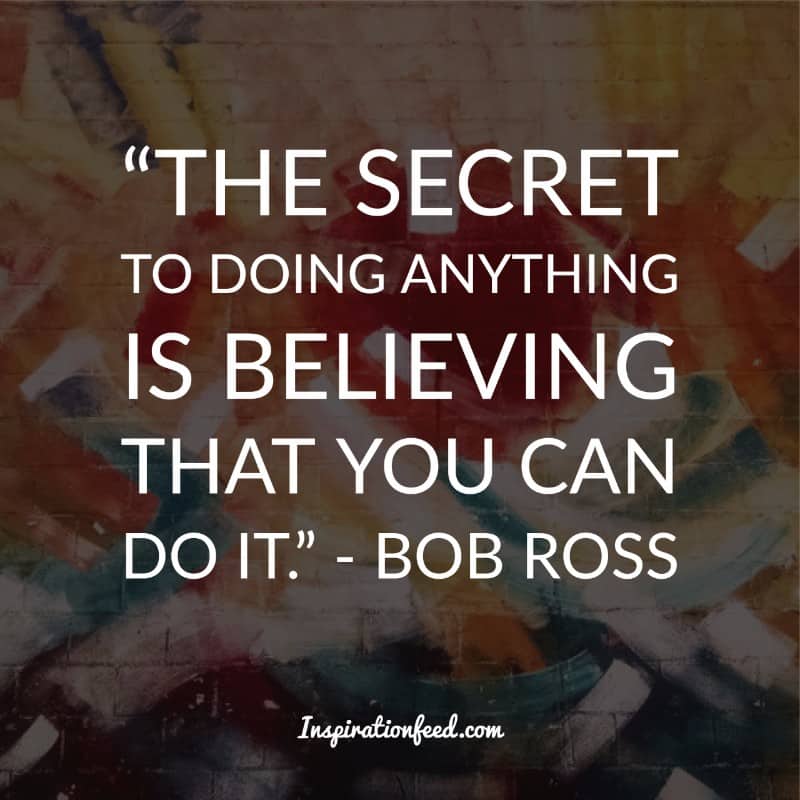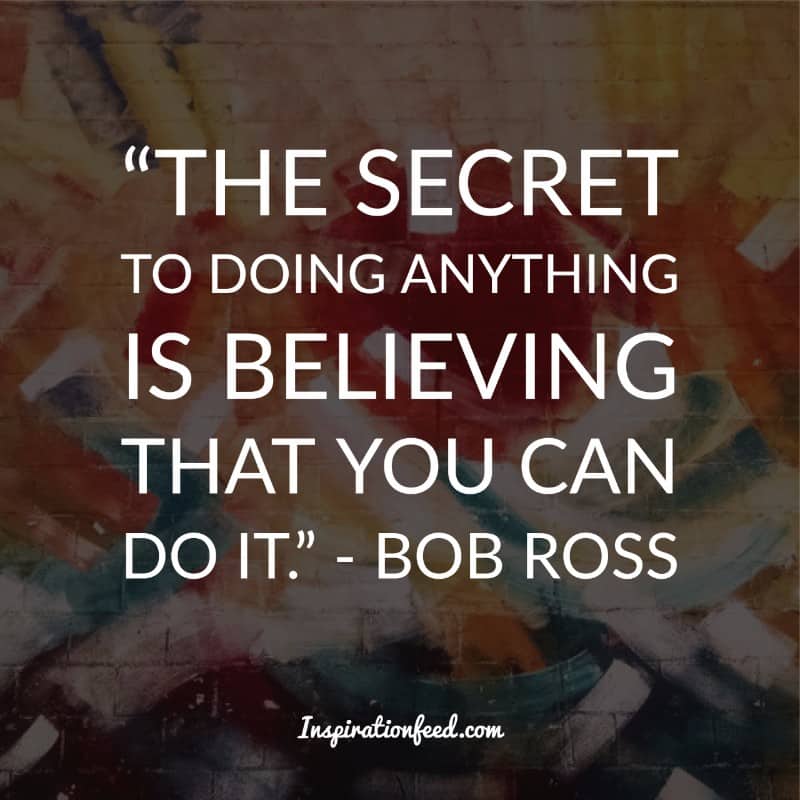 24. "See how you can move things around? You have unlimited power on this canvas – can literally, literally move mountains." – Bob Ross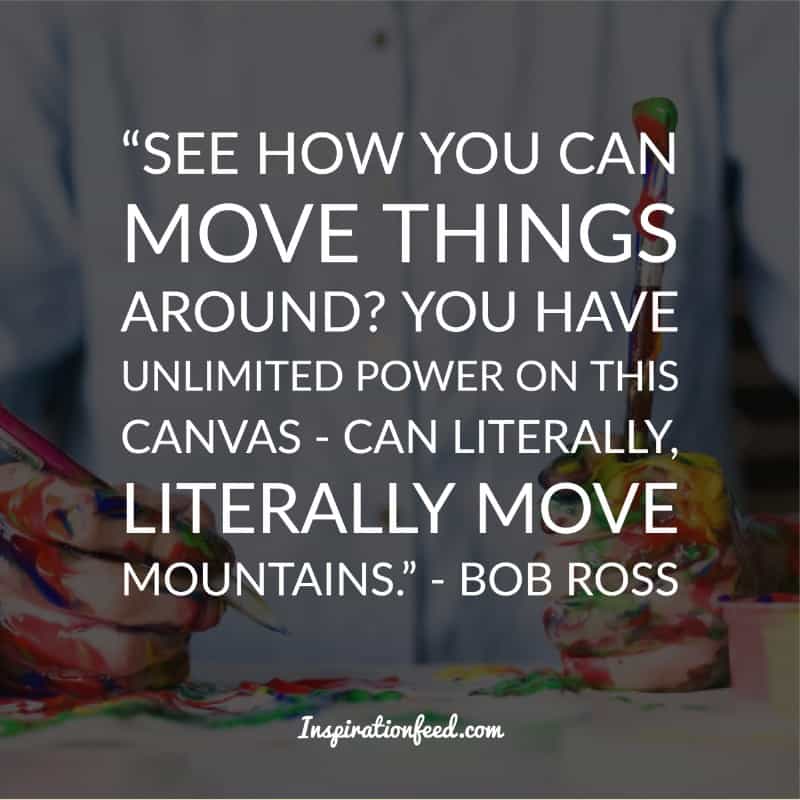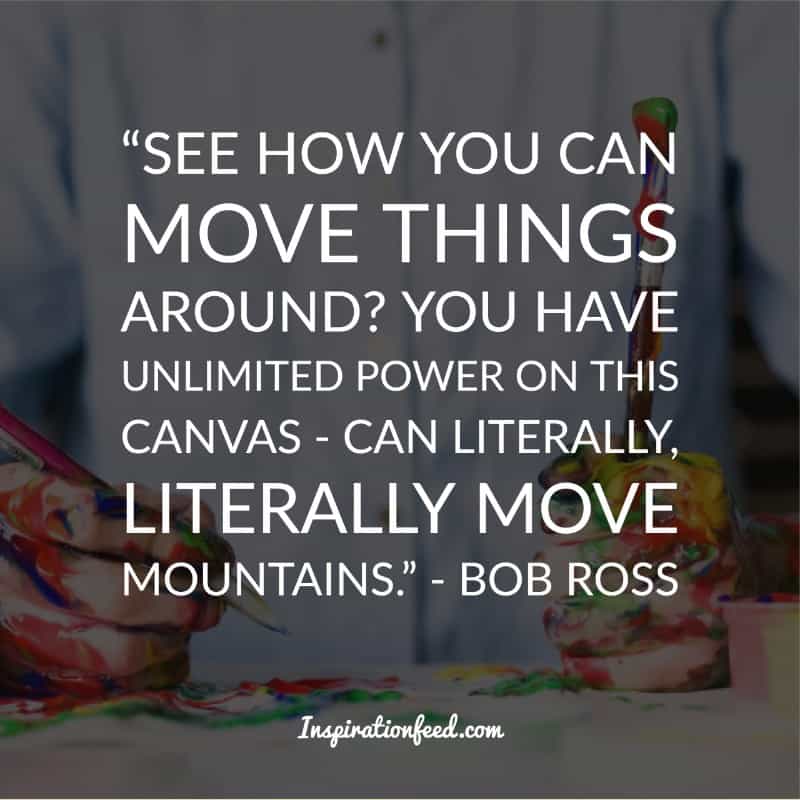 25. "Clouds are very, very free." – Bob Ross