Last Updated on May 23, 2023
In a world where healthcare accessibility is often hindered by financial constraints, Bonolo Mathekga and Digvijay Singh at Drizzle Health, are challenging the status quo. Driven by a shared commitment to creating affordable and innovative solutions for neglected markets, Bonolo and Digvijay have positioned Drizzle Health at the forefront of global impact.
Digvijay Singh, the mind behind Drizzle Health, brings a diversity of experience in design, engineering and partnerships as well as a passion for making a difference to the company. With a firm belief that healthcare should be accessible to all, Digvijay co-founded Drizzle Health with Bonolo in 2018 to break down barriers and transform the biomedical landscape. His leadership and drive have been instrumental in propelling the company's groundbreaking solutions to the forefront of the industry.
Bonolo Mathekga, an expert in transformative diagnostics, serves as the engineer behind Drizzle Health's cutting-edge advancements. With an impressive educational background and a deep understanding of biomedical engineering, Bonolo leads the charge in developing innovative products that address critical healthcare challenges. Her dedication and expertise have enabled Drizzle Health to create groundbreaking solutions for infectious diseases, foodborne outbreaks, and improved accessibility to biomedical treatments.
Through their unwavering commitment to revolutionizing healthcare, Bonolo and Digvijay have garnered support from partners such as Halcyon, VentureWell, Acumen, Johns Hopkins CBID, Johns Hopkins AHW, and Autodesk. This recognition speaks volumes about their expertise and the impact Drizzle Health has already made on the global health landscape.
Their journey at Drizzle Health serves as an inspiring testament to the power of innovation and affordability in transforming lives. Their unwavering dedication to revolutionizing healthcare paves the way for a future where groundbreaking biomedical solutions are within reach for all, ultimately saving lives and making a lasting difference in the global health landscape.
Overcoming Challenges in MedTech Innovation
Developing low-cost, high-performance solutions in the field of MedTech comes with its fair share of challenges. For Bonolo and Digvijay at Drizzle Health, one particular obstacle they faced was distilling down the complex problems prevalent in global health. They recognized that these issues are often intertwined with social factors, and different stakeholders have varying priorities. Understanding the space, the population affected, and the evolution of the field is key.
A notable example of overcoming such challenges was in the development of Drizzle Health's first product, MagnaSlide. The aim was to strike a balance between performance and cost while ensuring a low implementation cost. Bonolo and Digvijay realized that having a point-of-care test was a desirable target, but it was crucial to keep the final cost affordable. They took a unique approach by leveraging existing microscopy facilities and workflows that laboratories already had, addressing the limitations and enhancing the performance of microscopy.
"We needed to balance performance with cost, which forced us to look in unique directions with respect to design and business planning." 
To keep manufacturing costs low, they utilized a cheap and widely available polymer. This strategic decision allowed them to demonstrate a 100% performance match (with a sample size of n=60, 91% sensitivity, 94% specificity) with the gold standard GeneXpert, while reducing the cost to one-tenth of the price. An on-going field study in India is demonstrating the effectiveness of MagnaSlide, providing validation for their innovative approach.
By designing their platform to work with these slides, both leaders ensured an easy path to enter the market and introduce their cost-effective solution. This approach not only tackled the challenge of cost but also facilitated the adoption of their platform in existing healthcare settings.
The Journey Towards a MedTech Career: Inspiration and Education
For Bonolo and Digvijay, the inspiration to pursue a career in MedTech stemmed from their personal experiences with healthcare delivery in South Africa and India, respectively. Growing up, they witnessed firsthand the disparities in healthcare access and the critical importance of equity in achieving a balanced society The two started working together while still graduate students and decided to start a company to deliver important solutions to glaring problems of access.
Reflecting on their educational background, both credit their graduate program at the Johns Hopkins Center for Bioengineering, Innovation, and Design for providing them with a solid foundation in medical devices and access to key opinion leaders in the Tuberculosis (TB) space, which served as a starting point for their groundbreaking work. This support and advice proved invaluable as they navigated the complexities of developing their products.
"The graduate program at Johns Hopkins gave us a good background in medical devices and access to key opinion leaders in the TB space as a starting point, providing valuable support and advice."
Through their journey, they have shown that inspiration, combined with the right educational background, can propel individuals to make significant contributions in the MedTech field. Their shared commitment to addressing healthcare disparities and creating a more equitable society serves as a driving force behind their groundbreaking work at Drizzle Health.
Continuing to develop products addressing healthcare disparities with innovative products such as the MagnaSlide, they remain motivated by the belief that everyone, regardless of their socio-economic status, deserves access to effective and affordable diagnostic tools.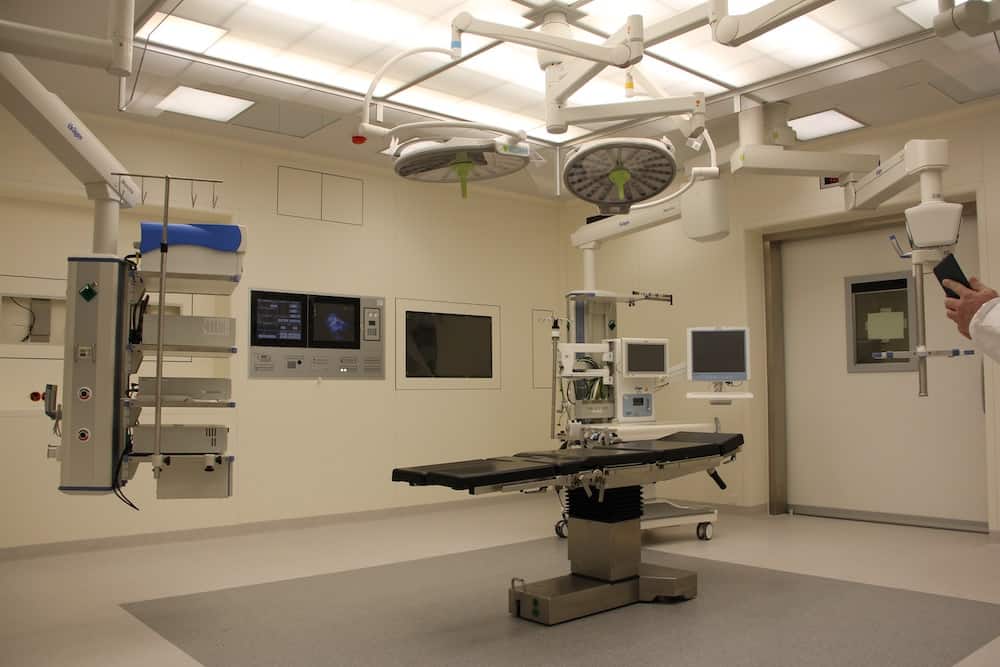 Balancing Quality and Affordability in MedTech Solutions
Drizzle Health is committed to creating accessible and affordable solutions without compromising on quality. Their approach revolves around frugal innovation design principles, which prioritize cost-effectiveness from the very beginning. By keeping the cost of goods sold (COGS) and bill of materials (BOM) low, they ensure that their products remain affordable without compromising quality.
To maintain high standards, Drizzle Health adheres to Good Laboratory Practice (GLP) and is actively developing their Quality Management System (QMS). They also work with ISO13485-certified manufacturers for production, ensuring that the manufacturing process meets stringent quality requirements.
"We follow frugal innovation design principles, ensuring that the cost of goods sold (COGS) and bill of materials (BOM) are low to begin with."
Extensive testing is conducted to validate the performance of their products. In a recent field study conducted in India, Drizzle Health rigorously compared the performance of their diagnostic tool, MagnaSlide, to the gold standard GeneXpert. This thorough evaluation ensures that their solution meets the highest standards of accuracy and reliability.
Addressing Health Inequities: A Change in Perspective
Bonolo and Digvijay's work at Drizzle Health has had a profound impact on their perspective regarding the role of technology in addressing health inequities in underserved communities. Through their research and development of low-cost, high-performance solutions like MagnaSlide, they have gained valuable insights into the complexities of healthcare delivery in these communities.
Our experience has shown that key components at the heart of global health are not solely technology-driven but involve agency and trust," shared Digvijay.
They have recognized that technology alone is not enough to bridge the gap in healthcare access. Empowering individuals within the community, particularly Community Care Workers (CCWs), plays a crucial role in driving positive health outcomes. Drizzle Health's focus on instant diagnostics that can be administered by CCWs directly in people's homes aims to empower individuals and establish trust in the testing process. This approach is particularly important in overcoming the fear and stigma associated with diseases like tuberculosis (TB).
"By focusing on instant diagnostics that can be administered by CCWs and carried into people's homes and privacies, Drizzle Health also aims to establish trust in the testing process," Bonolo explained.
They have come to understand that building trust is a critical aspect of successful adoption and implementation of health technologies in underserved communities. By addressing the fears and concerns of patients, Drizzle Health seeks to create an environment where individuals feel comfortable seeking testing and treatment, ultimately improving health outcomes.
Empowering Communities in the Fight Against Infectious Diseases
The ongoing COVID-19 pandemic has highlighted the critical role of organizations like Drizzle Health in combating infectious diseases in low- and middle-income countries. With frequent local outbreaks and testing infrastructure strained, traditional modes of testing have proven inadequate in controlling community transmission. Drizzle Health aims to address this challenge by developing a long-term community-centric model of testing.
"Our platform is currently focused on the tuberculosis pandemic, which is a silent pandemic in low- and middle-income countries, but has the ability to detect a wide range of bacterial diseases."
Recognizing the need for accessible and rapid diagnostics in underserved communities, Drizzle Health is focused on building a trust-based, last-mile testing platform. Their door-to-door community worker-centered approach seeks to empower individuals within the community and bring testing directly to homes. By decentralizing testing and involving trusted community members, such as Community Care Workers (CCWs), Drizzle Health aims to overcome barriers to testing and reduce the spread of infectious diseases.
The COVID-19 pandemic has underscored the importance of community transmission and the need for innovative solutions to reach vulnerable populations. Drizzle Health's vision extends beyond the current crisis, with plans to expand their platform to address a wide range of public health diseases in the coming years. Their rapid and cost-effective approach has the potential to transform healthcare delivery in low- and middle-income countries, making diagnostics more accessible and driving positive health outcomes.
Harnessing Passion and Problem-Solving in MedTech Entrepreneurship
Aspiring entrepreneurs looking to make a positive impact in the field of MedTech can draw inspiration and guidance from the valuable advice shared by Bonolo Mathekga and Digvijay Singh, leaders at Drizzle Health. Their journey in developing innovative solutions has taught them the importance of selecting the right problem to solve and assembling a capable team.
"Pick a problem that strongly appeals to you and you'll be able to build a team to make quick progress on," advised Digvijay.
The first step is to identify a problem that deeply resonates with you. Take the time to understand the problem's history, its underlying causes, and the impact it has on individuals and communities. Engage in extensive research and conversations to gain a comprehensive understanding of the problem's nuances. By immersing yourself in the problem, you can develop a genuine connection and drive to find effective solutions.
Bonolo and Digvijay emphasize the importance of going beyond the technological aspects and considering the broader context. MedTech entrepreneurship requires a multidisciplinary approach that addresses not only technological challenges but also the social, economic, and cultural factors influencing healthcare.
"This is an exciting time for MedTech, with rapid advancements in technology and increased funding. Finding a problem you really understand and feel for is crucial to market solutions. Not just technological ones," they explained.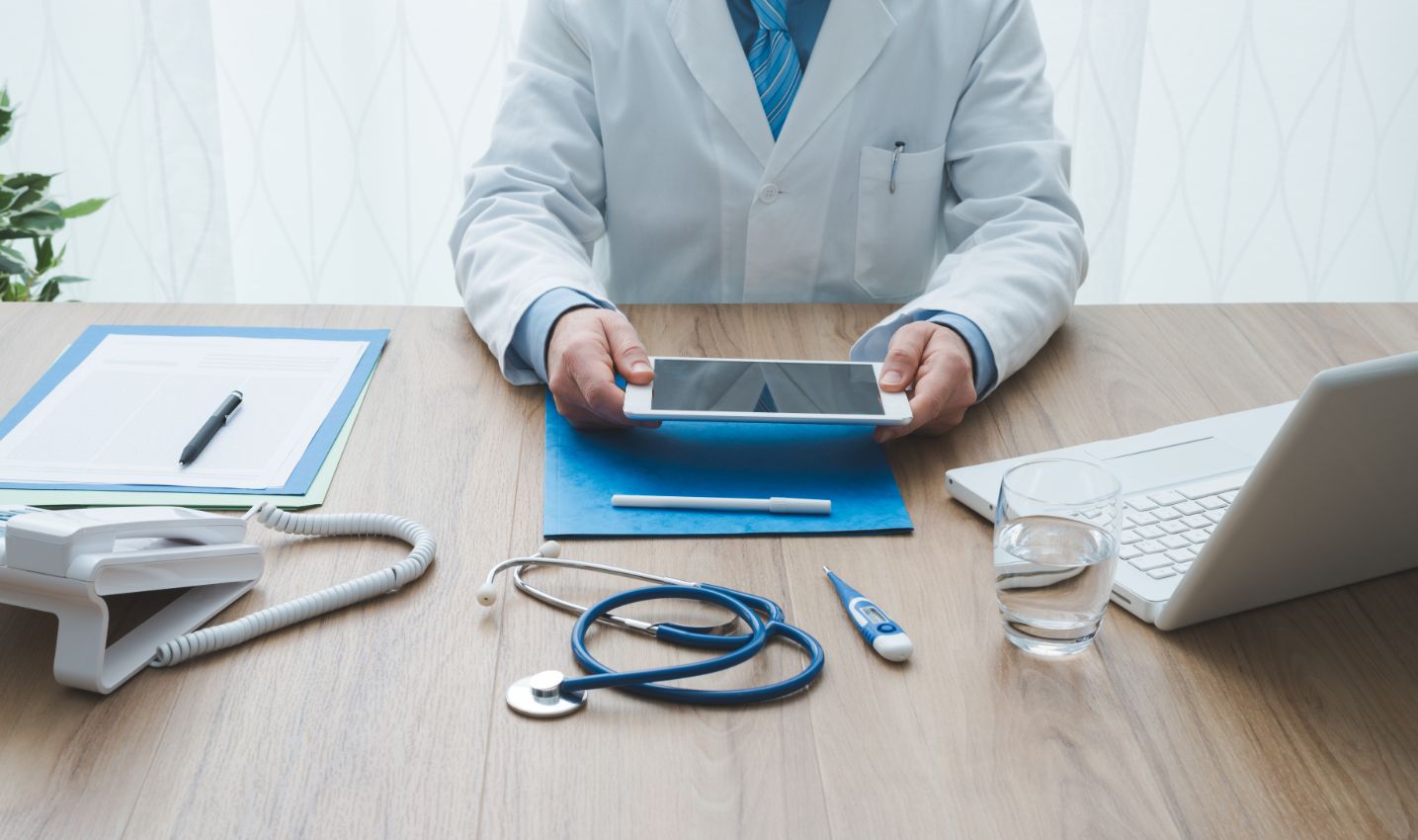 Pioneering One Health: Future Expansion of Drizzle Health
As Drizzle Health continues to make significant strides in developing innovative solutions, Bonolo and Digvijay have a clear vision for the company's future expansion. 
"Our ultimate goal is to achieve One Health, encompassing humans, environments, and animals."
To realize this vision, Drizzle Health plans to gradually expand its testing platform and network to encompass diseases beyond tuberculosis. By leveraging their expertise and infrastructure, they aim to provide accessible and affordable diagnostic tools for a wide range of health conditions. This expansion will empower individuals living in resource-constrained settings to manage their health effectively.
Another critical area of focus for Drizzle Health's future expansion is food and water safety, recognizing its pivotal role in public health and health equity.
"Food and water safety form an important lever in public health, and health equity in general," explained Bonolo.
Transforming Healthcare: Drizzle Health's Unique Approach and Future Mission
Drizzle Health stands out among other MedTech startups with its distinctive approach and mission. While their strategic focus on One Health sets them apart, it is their tactical emphasis on local manufacturability and the development of low-cost, high-performance solutions that truly distinguishes Drizzle Health from its counterparts.
"We focus on local manufacturing, low cost but high-performance solutions to empower people already working in the areas," explained Bonolo.
By leveraging local manufacturing capabilities, Drizzle Health ensures that their innovative solutions are accessible and affordable, enabling individuals in resource-constrained regions to benefit from advanced medical technologies. Built around low-complexity design, this approach empowers local healthcare providers and strengthens the healthcare ecosystem within these communities.
Looking toward the future, "We anticipate a shift from a diagnostics company to a semi-data company in the future, one focused on public health and disease surveillance," shared Digvijay. By leveraging data analytics, they aim to provide valuable insights that can inform targeted interventions and improve the effectiveness and timeliness of healthcare interventions.
For instance, Drizzle Health envisions creating real-time heatmaps of "TB hotspots" that can assist governments and NGOs in identifying areas with a high prevalence of tuberculosis. This data-driven approach will enable more effective allocation of resources and interventions to combat the spread of the disease.
With their unique approach and evolving mission, Drizzle Health is poised to transform healthcare by bridging the gap between technology, affordability, and the specific needs of underserved communities.