Last Updated on January 24, 2023
Founded by Siddhartha Gautama, Buddhism is one of the oldest religions that continue to be practiced today.
Buddhism defines the path to spiritual enrichment through meditation and insight. Buddhists strive to follow the footsteps of Buddha in seeking to reach nirvana and achieving that state of transcendence that brings about freedom from the cycle of death and rebirth, desire, and suffering.
While the basic belief may sound simple, there are many different aspects of Buddhism that aren't easy to understand at all. There are several Buddhist sects, various practices on meditation, and intricate philosophies that make it quite a complex religion.
Here are some of the best and most popular books to help enlighten you about what Buddhism is and what it isn't:
10 Best Books on Buddhism
1. Gautama Buddha by Vishvapani Blomfield
To fully understand Buddhism and the beliefs it espouses, it is important to be familiar about its origins. More than just a factual biography of Siddhartha Gautama, this book unravels his culture, his search for spirituality, his teachings, and the various experiences that earned him the title of Buddha, The Enlightened One.
Vishvapani Blomfield weaves together what is known about Gautama including the myths and legends that surround him. He traces the events in Gautama's life that led him to a deeper understanding of self-awareness.
This book provides an inspiring read to those who want to know more about Buddha as a philosopher and a spiritual teacher. They will be able to see him in a different light as they discover how he explored his own consciousness at the beginning of his spiritual journey.
Those who are interested in history and religion can also gain knowledge on Gautama's legacy to the world and on the rising popularity of Buddhism in Western countries.
2. My Spiritual Journey by the Dalai Lama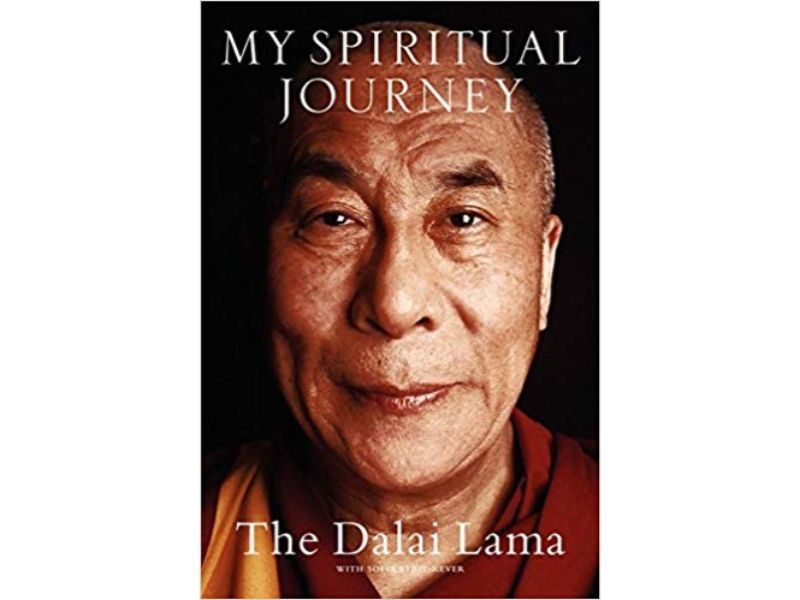 The Dalai Lama is widely known as the most influential spiritual leader of Tibetan Buddhism. In this book, he gives us an intimate narrative of his own life, teachings, and service to humanity. He also expounds on his spiritual commitments as a human being, as a Buddhist monk, and as the Dalai Lama.
My Spiritual Journey provides an excellent introduction to Dalai Lama for people who would like to know more about Eastern religion. It's also a great read for those seeking fulfillment in their spiritual lives.
3. The Heart of the Buddha's Teaching by Thich Nhat Hahn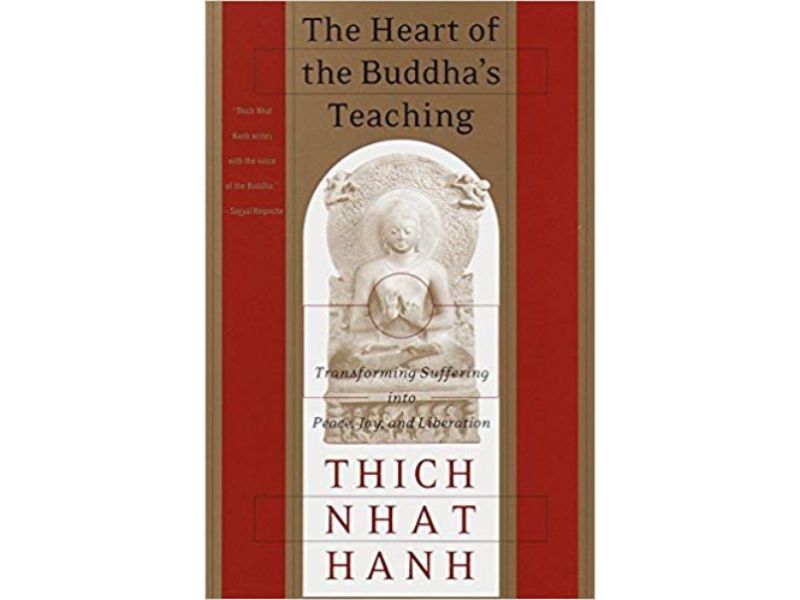 The Heart of the Buddha's Teaching introduces the core teachings of Buddhism including the Four Noble Truths, the Eightfold Path, the Three Dharma Seals, the Seven Factors of Awakening, and the Three Doors of Liberation.
Thich Nhat Hahn offers insights on how we can transform suffering into peace, joy, and liberation. He illuminates us on the nature of suffering and the role it plays in achieving enlightenment. He also points out how accessible the teachings of Buddha are and how they can be applied to our day-to-day living.
Since this book presents a good introduction to Buddhism and its core fundamentals, it is well suited for those who have just begun their path to spiritual enlightenment.
4. Open Heart, Clear Mind by Thubten Chodron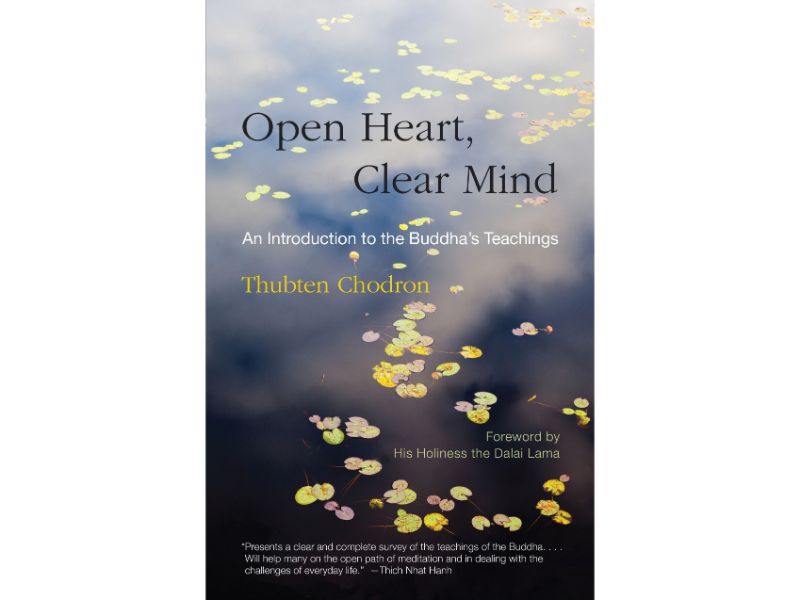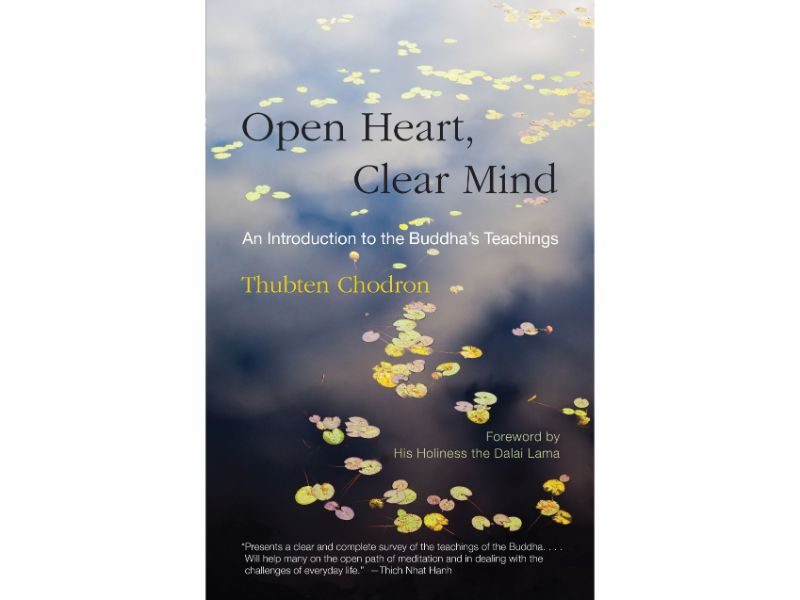 Thubten Chodron delivers a practical introduction to Buddhism in this book. He presents the essential points of the path that paves the way to a better understanding of ourselves and achieving a better quality of life. Instead of delving into the philosophical aspects of Buddhism, he focuses on how Buddhist psychology can be applied to modern life.
Grab this book if you want to learn the fundamentals of Buddhism and how to use them to transform your habits to reach your full human potential. This is a valuable book to have as you embark on the path of meditation in your quest to living a happy and fulfilled life.
5. The Miracle of Mindfulness by Thich Nhat Hahn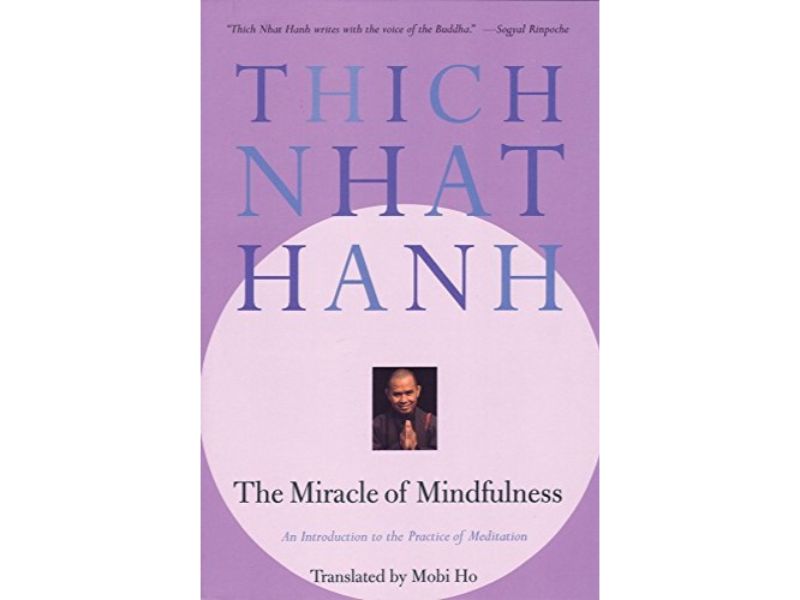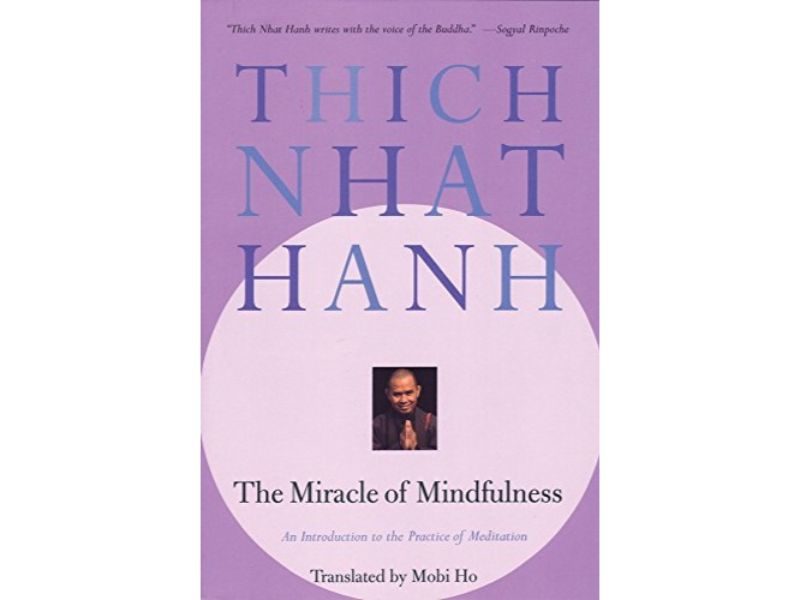 Among the many practices of Buddhism are meditation and mindfulness. Zen master Thich Nhat Hahn shares his knowledge and techniques on the various methods of meditation through this step-by-step guide.
The Miracle of Mindfulness is replete with practical exercises on how to develop the skills of mindfulness. It also contains anecdotes about how even the most trivial moments in our lives can lead to peacefulness and a greater understanding of ourselves. Thich Nhat Hahn reveals how even something as commonplace as washing the dishes opens an opportunity to work towards self-awareness.
The practical advice for meditation found in this book makes this a go-to resource for those who need guidance in handling stress and those who are interested in learning more about mindfulness. It can help people understand their physical, emotional, and spiritual needs and become more conscious of their actions and their surroundings.
6. When Things Fall Apart by Pema Chödrön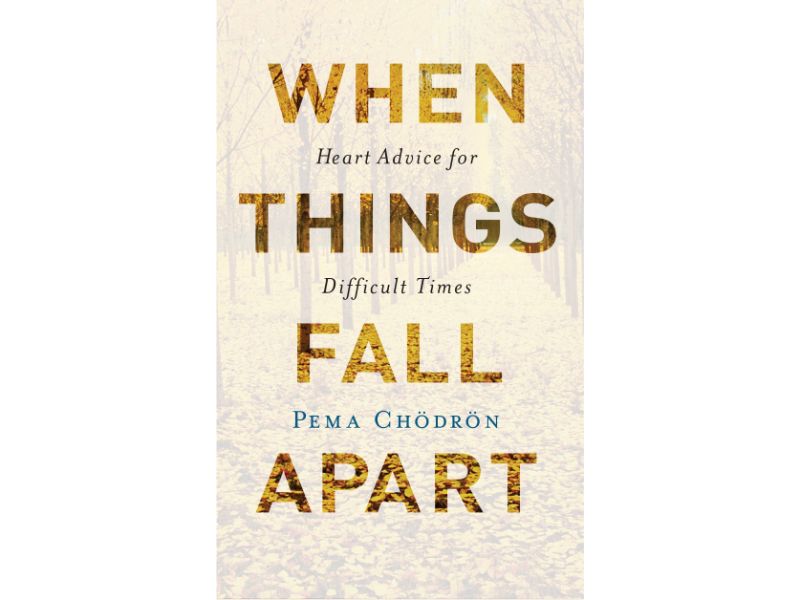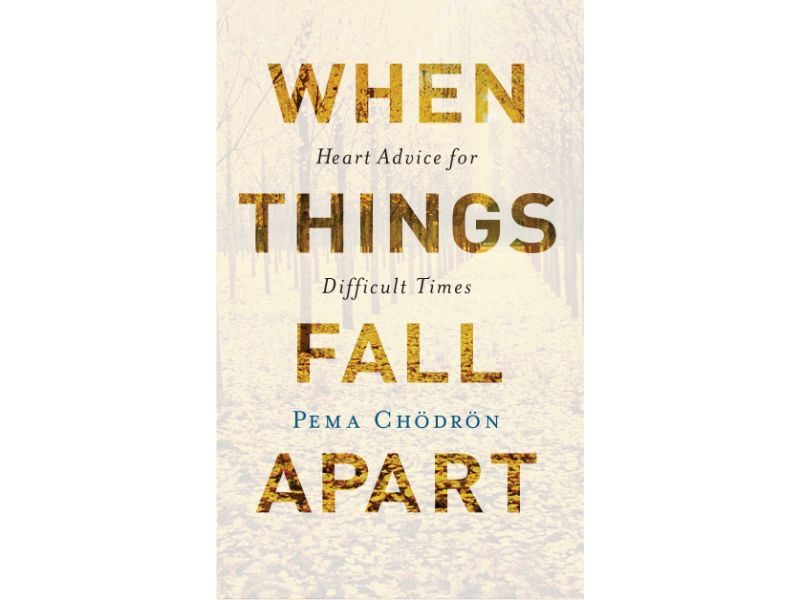 Pema Chödrön, an American Buddhist nun in the lineage of Chögyam Trungpa, shares wisdom on how to carry on with life even when we are going through seemingly insurmountable pain and difficulties. She imparts transformative tools for turning suffering and negative habits into limitless joy and lasting peace.
When Things Fall Apart draws from traditional Buddhist wisdom and formulates methods that can help overcome life's difficulties and cope with chaotic situations. It extends encouragement and hope to people who are facing hard times.
It helps set an intentional mindset to help those who are suffering from anxiety, panic attacks or trauma cope with each day's challenges.
7. Zen Mind, Beginner's Mind by Shunryu Suzuki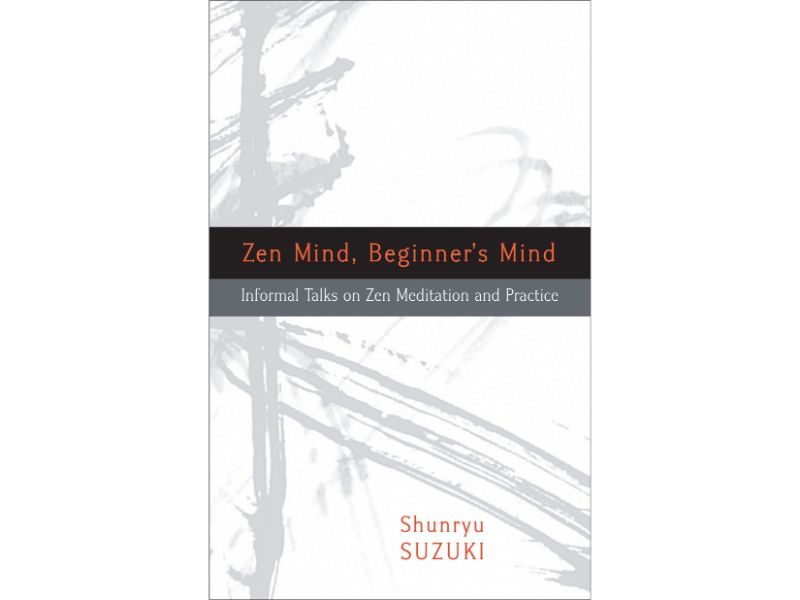 Zen Mind, Beginner's Mind is a compilation of the informal talks on Zen meditation and practice given by the late Zen master Shunryu Suzuki. The series of lectures are arranged into chapters that provide a concise introduction to Zen practice.
The book presents the basics of meditation from proper posture and breathing to the perception of nonduality. It also discusses how meditation fits into the tenets of Buddhism. Most importantly, it clarifies what Zen really is and cautions readers not to miss out on its real essence.
Those who would like to know more about Zen Buddhism will find this an easy read as Shunryu Suzuki explains profound concepts in simple terms. He uses anecdotes about experiences from his own life that give you a different insight on your own life.
8. Cutting Through Spiritual Materialism by Chögyam Trungpa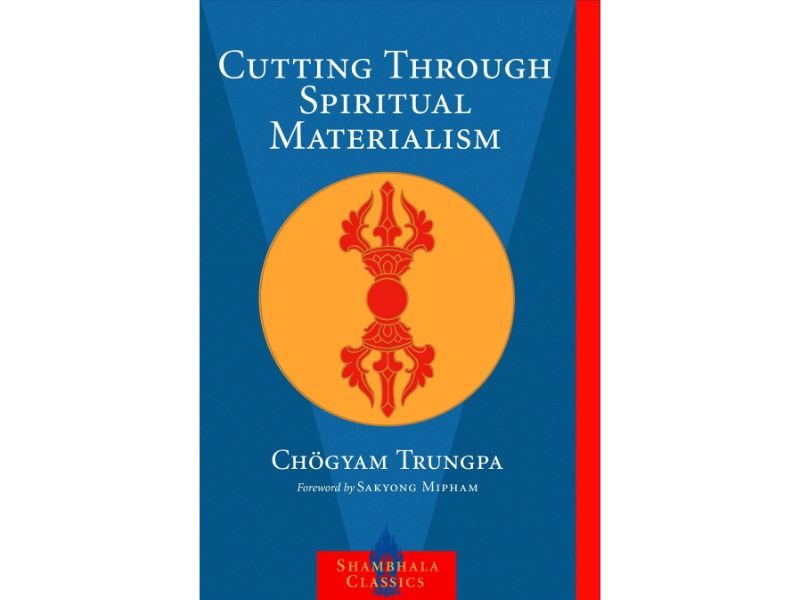 Chögyam Trungpa was a Tibetan meditation master known for having introduced Vajrayana teachings to the West. In this book, he highlights spiritual materialism as the most common pitfall of those who aspire to achieve spiritual enlightenment.
He warns readers of the tendency to see spirituality as a process of improving one's self. Instead, he affirms the need to let go of one's self instead of working on improving it.
While this is an enlightening read, it may be more suitable for more experienced practitioners. Although beginners can gain knowledge on the understanding of the human condition and the spiritual path, this book offers little practical advice on what to actually do to walk on this path.
9. Mindfulness in Plain English by Bhante Gunaratana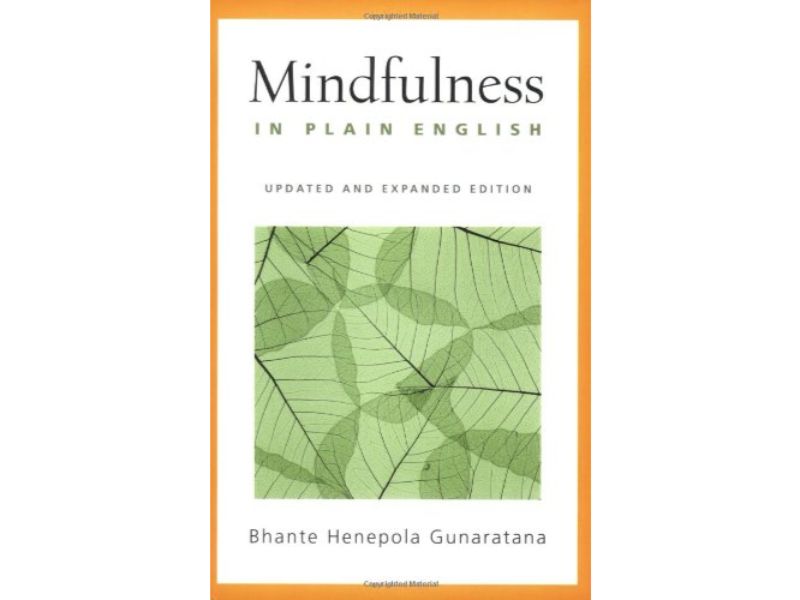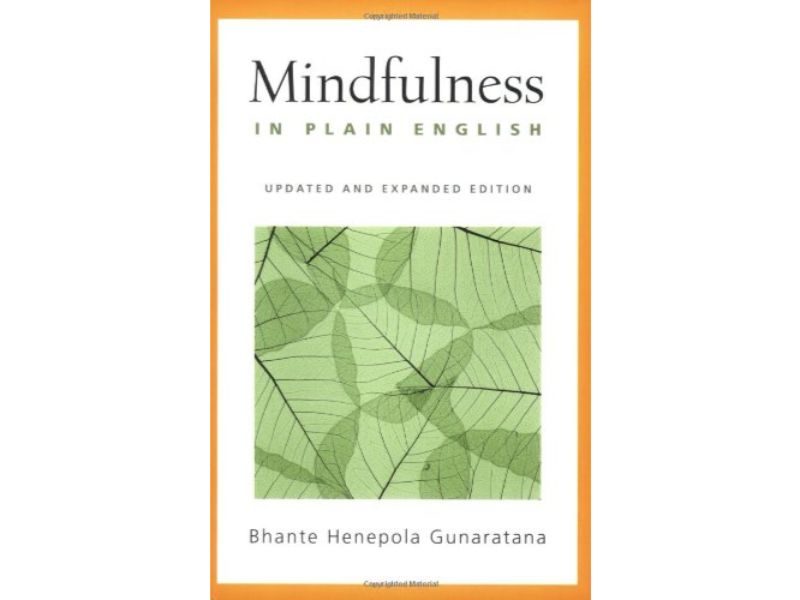 Bhante Gunaratana seeks to separate the myths from the realities of meditation. He provides a practical guide to Vispassana meditation, a common Buddhist practice. He also gives us a glimpse of the myriad of benefits we can gain through the practice of mindfulness.
The book strikes a balance between being philosophical and practical. It helps us create awareness within ourselves while listing down tools for meditation and mindfulness. He discusses each tool of meditation and how each one can be used to deepen your mindfulness.
This is a great book to give as a gift to those who has an interest in meditation. The thorough introduction to meditation and mindfulness make it a very useful guide for beginners while still being comprehensive enough for those who are delving deeper into their meditation practice.
10. Buddha is a Greeter at Walmart: Using Zen in Everyday Life by Kris Neely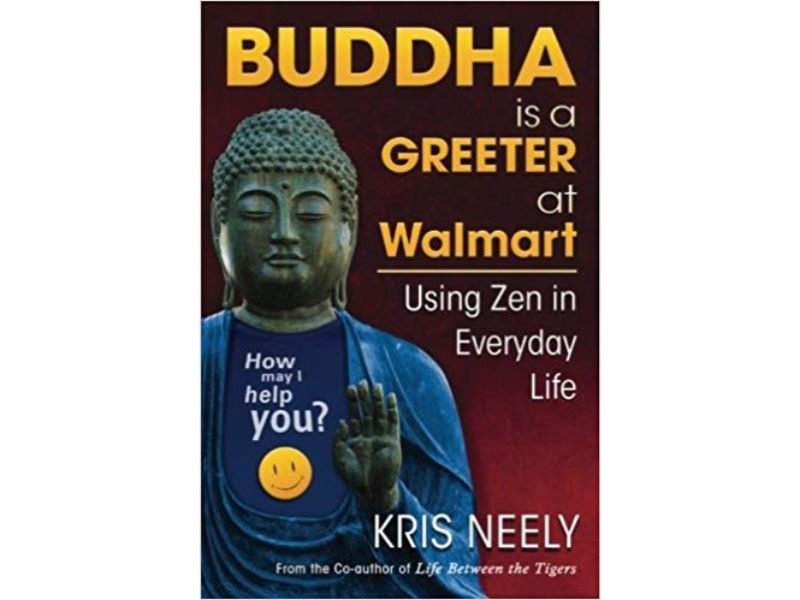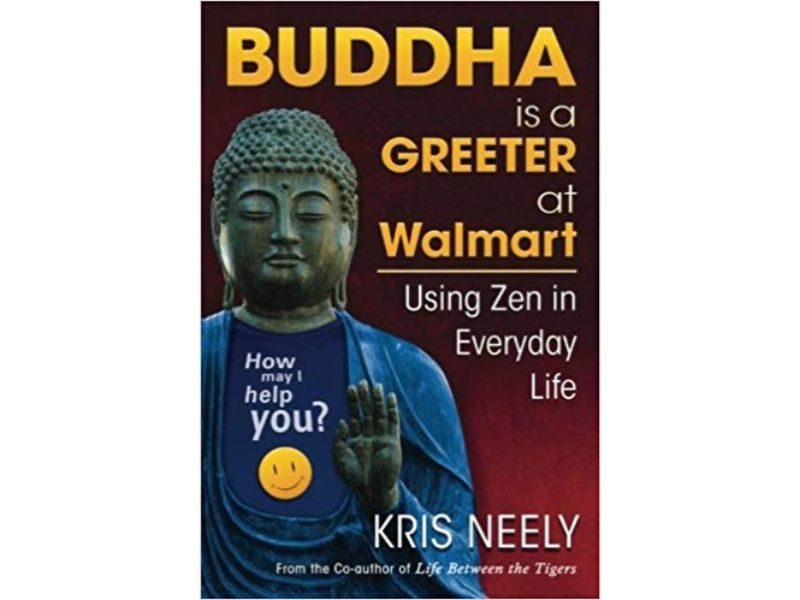 Everyday life is Zen. This is what Kris Neely brings to light in this book. He brings Buddhism out of the secluded temples and into familiar places we go to everyday.
He emphasizes the accessibility of Buddhism and debunks the notion that to achieve Zen requires exact imitation of the life Buddha led. He claims that ordinary objects and normal situations can be sources of Zen insights if we just take time to see into them more deeply.
He believes that Zen is universal and is in everyone. While he believes that Buddha is in any person, regardless of race or position in life, he still emphasizes the belief that Buddha is always at the heart of transformation.
All practitioners of Buddhism, whether new or experienced, will be enriched with the fresh insights this book provides when it comes to embracing Zen. If you want to find enlightenment even in the most mundane situations, this book can help you.