In today's digital revolution, confidence is all the rage. The world of selfies and social media has opened much-needed discourse on self-love, diversity, and body positivity. However, while this has empowered many of us, it has also lowered a few others' self-esteem.
Low confidence hinders us from achieving our best selves. More than that, self-doubt locks us in a cycle of helplessness and inaction. To lose our inhibitions, we need to draw strength from within ourselves. But where do we start?
When it comes to confidence, we only need a little push. These self-help books will introduce you to the concept of self-esteem and provide solutions through different lenses. Begin your journey towards self-confidence here.
Best Self-Esteem Books
1. Stop Doing That Sh*t by Gary John Bishop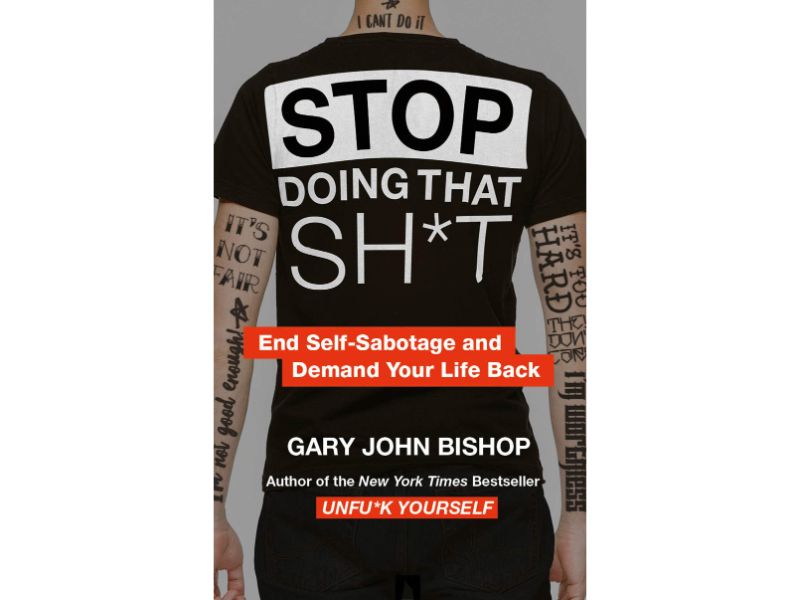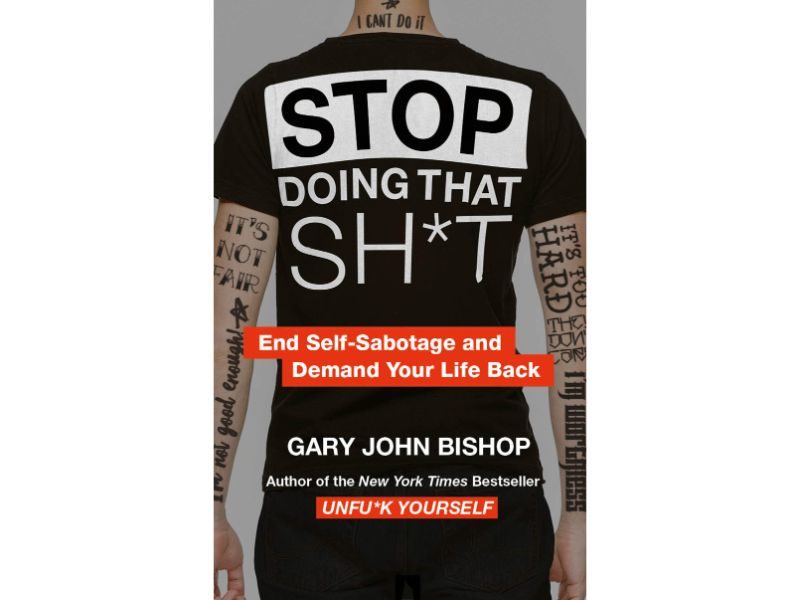 We all have self-saboteurs that make excuses for us when we don't succeed. It's either we're too poor, we can't stay committed, or we can't get our dream job. New York Times bestseller Gary John Bishop brings us a book that hopes to break that cycle of self-sabotage.
Aptly called Stop Doing That Sh*t, this book tackles psychological mechanisms to interrupt negative thoughts and behavior. In a hilarious and honest tone, Gary John Bishop talks about confidence in simple yet profound terms. With the book's searing insights and casual voice, you can even finish it in one sitting, giving you more time to take action.
2. Year of Yes by Shonda Rhimes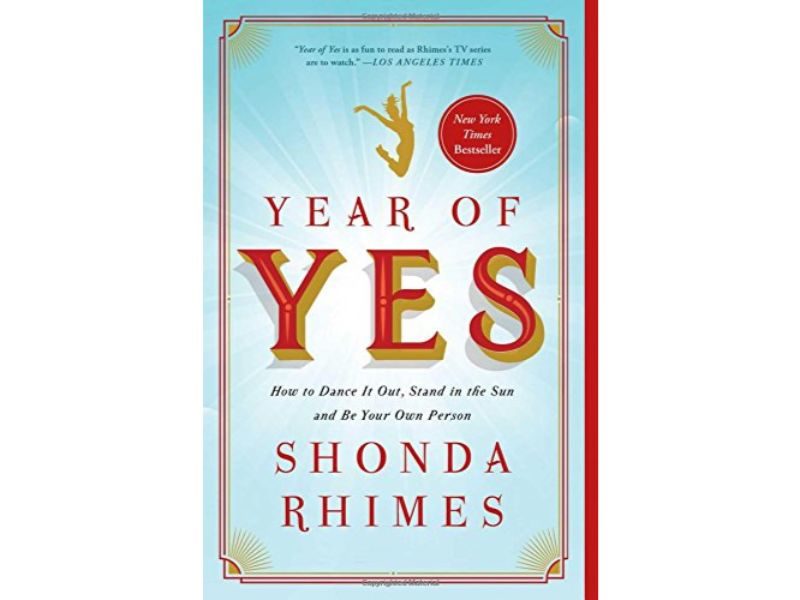 Imagine having to face the things that scare you and saying yes to all of them. That's what television producer Shonda Rhimes did for one year. It started with something as simple as forcing herself out of the house and getting up on stage. Since then, she has been able to explore, love, and commend herself even more.
In this memoir, the Grey's Anatomy creator shares how facing her fears has changed her life and how it continues to transform her. Conversational and reflective, she expresses the liberating experience of saying yes and how it can boost your confidence.
3. Daring Greatly by Dr. Brené Brown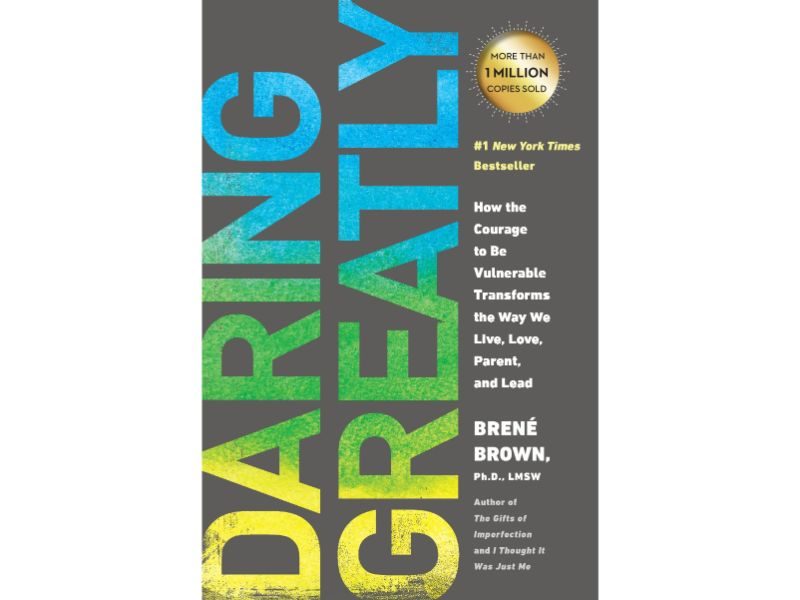 It only takes courage to accomplish our wildest dreams. In her book, Dr. Brené Brown covers the topic of vulnerability and self-worth. While it is a frightening position to find yourself in, it is also the best way to experience something new.
To back up its claims, Daring Greatly provides examples and extensive research that are enough to make you take the first steps. In addition to encouraging you to open up and do something daring, the book also gets rid of the basics and gets into the heart of the challenge.
4. The Art of Extraordinary Confidence by Dr. Aziz Gazipura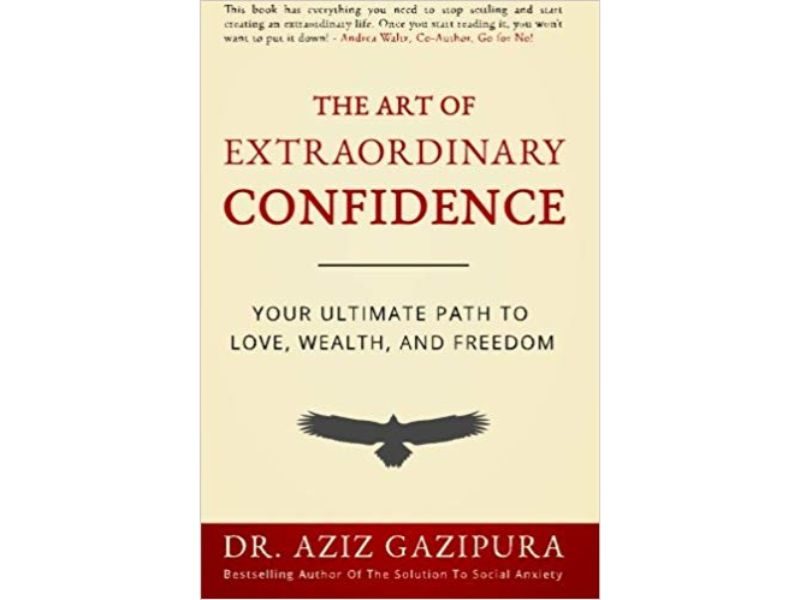 Due to our human instinct to survive, when it comes to fight-or-flight situations, most humans choose the latter when they are thrown out of their comfort zones. In his book, Dr. Aziz Gazipura talks about discomfort as a steppingstone to success and freedom.
In blunt language, this must-read will urge you to discover your discomforts to help strengthen your self-esteem. Challenge negativity through exercises and read about other people's stories. If you're ready for a real talk with an adult, this is the book to pick.
5. The Magic of Thinking Bigby Dr. David Schwartz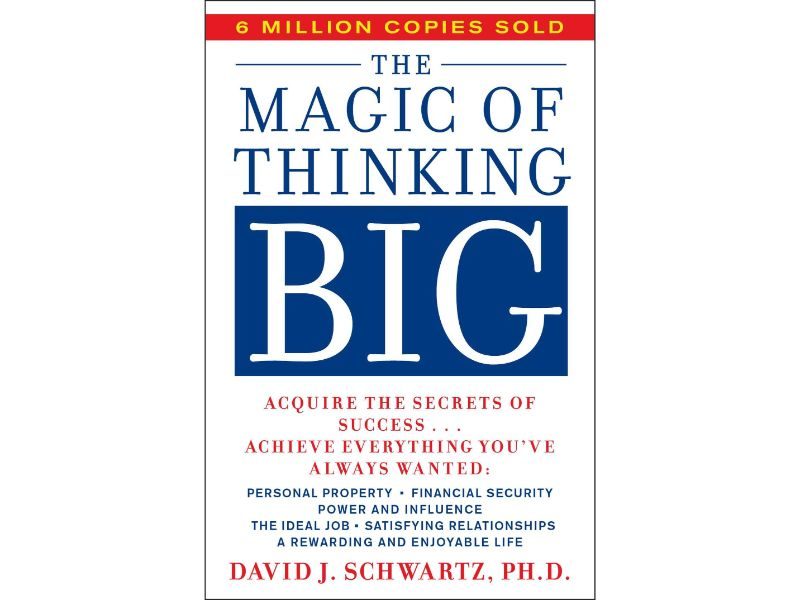 More than taking actionable steps, changing our perspectives and attitudes helps us build confidence. Dr. David Schwartz talks about this key area of improvement as an important factor to success.
This go-to master book is a great introduction to self-confidence and has sold six million copies. In simple terms, it breaks down important concepts to help you grasp the power of self-esteem and its value in everyday situations.
6. The Confidence Gap by Russ Harris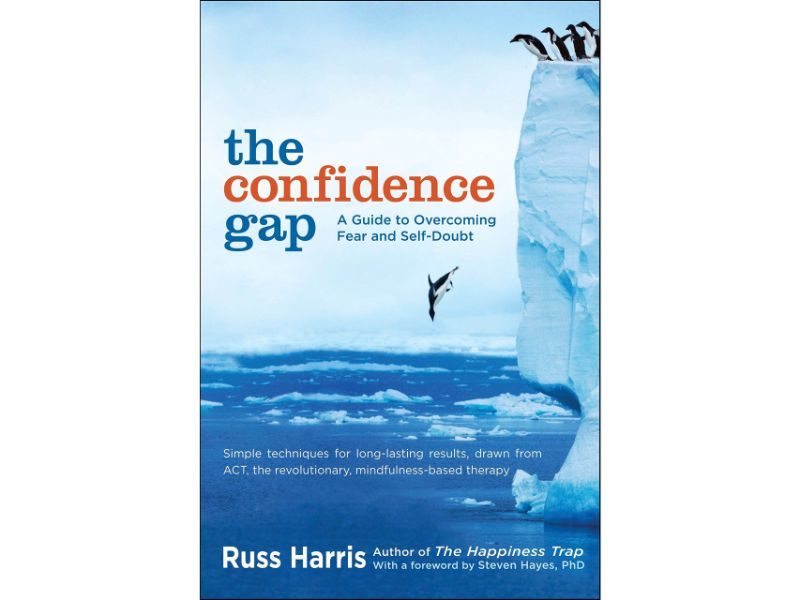 We mostly know what we really want to do, but we're so fixated with fear that hinders us. But what if we reverse the process and start with action before letting fear take over? In The Confidence Gap, acceptance and commitment therapy trainer Russ Harris provides this new approach to dealing with fear and self-doubt.
A practical read, the book explains values and concepts that you can easily apply to real-world situations. The book further tackles mindfulness strategies and cognitive techniques to shore up negative thoughts and feelings. The exercises will catapult you into finding your self-esteem.
7. Beautiful You by Rosie Molinary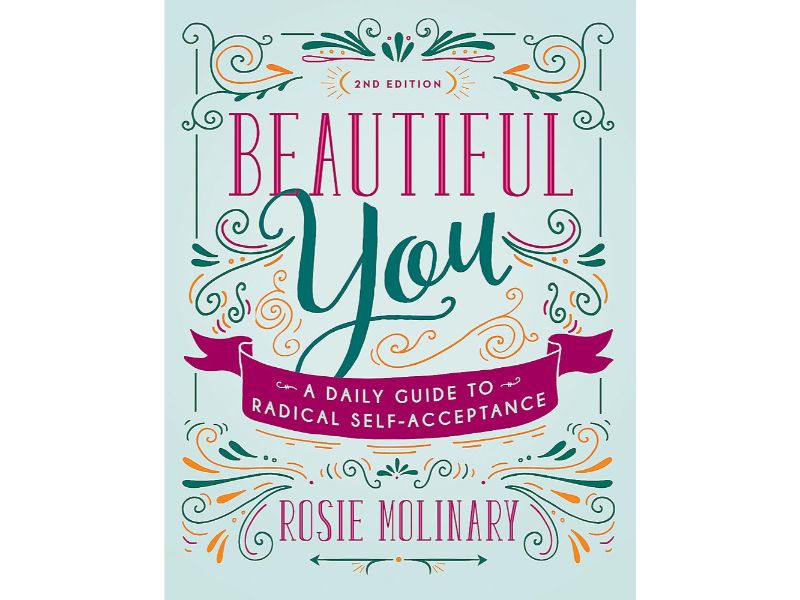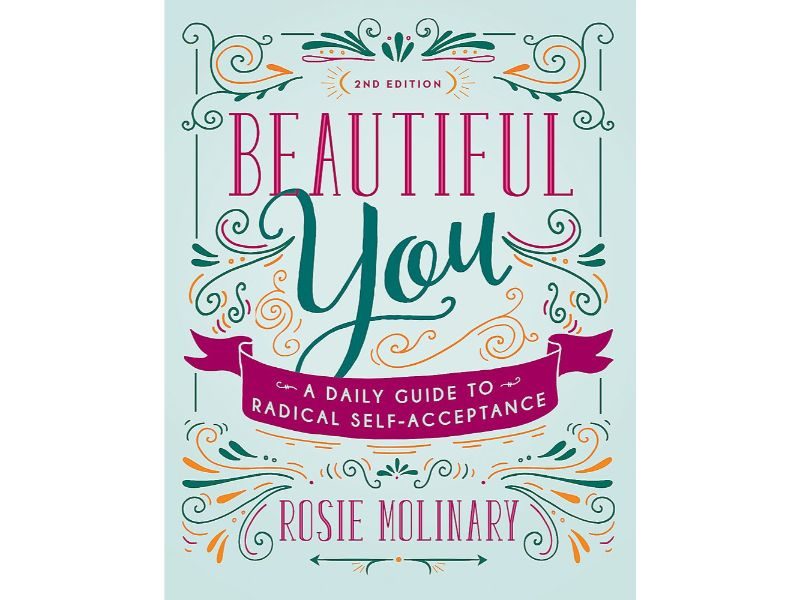 General standards expect us to look a certain way, making it difficult for us to accept who we really are. Rosie Molinary, a radical self-acceptance champion, ditches those standards and focuses on the expectations of the self.
Essentially, Beautiful You is daily guide to self-acceptance. Containing small nuggets of wisdom, it urges you to keep a master list of simple joys, as well as provides tasks for you to accomplish each day for one year. The tasks, which are designed to explore the self, are quick to accomplish and are effective in setting and reaching goals.
8. You Are a Badass by Jen Sincero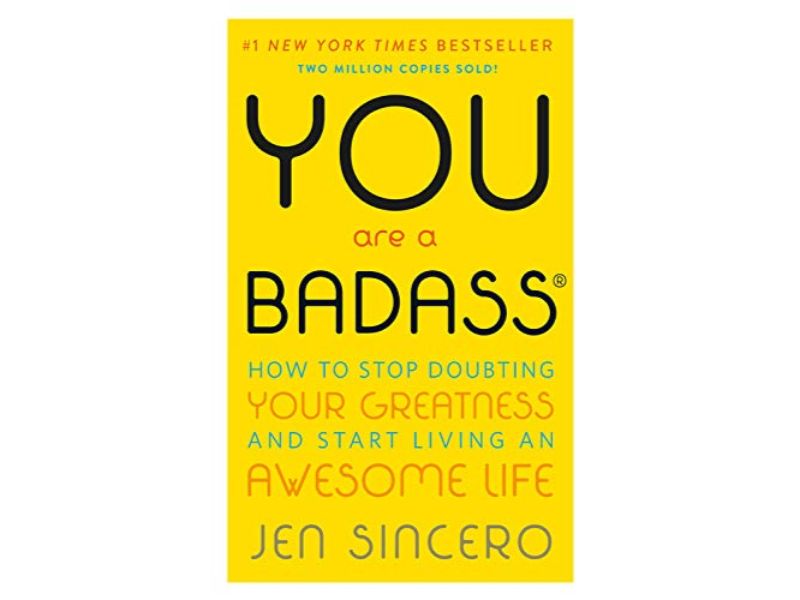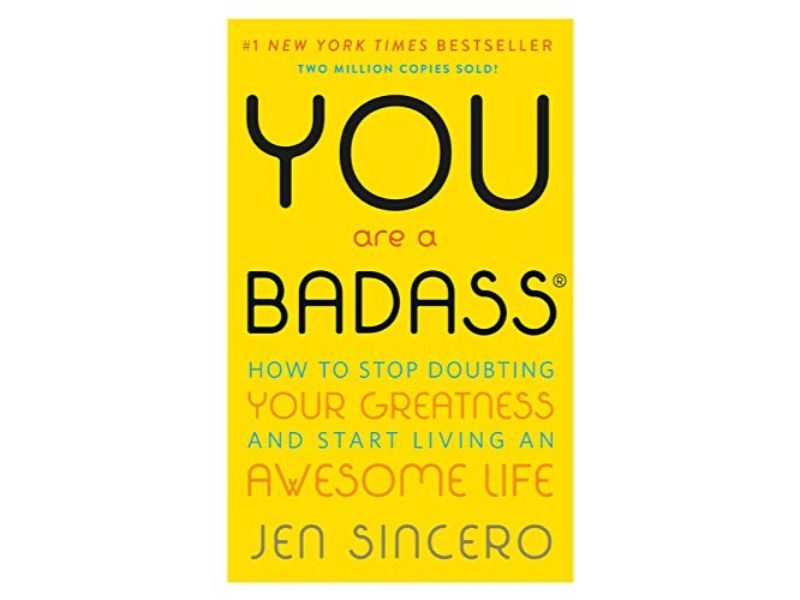 If you need someone to nudge you in the right path, grab a copy of Jen Sincero's light-hearted book. Funny and entertaining, this must-read provides stories and exercises to help you confront your inner saboteur and design the life that you have always imagined.
The book discusses self-improvement topics that offer some perspective on fear and help strengthen your sense of self. Take control of your life by identifying progress-hindering decisions and replacing them with actionable strategies.
9. The Power of Self-Confidence by Brian Tracy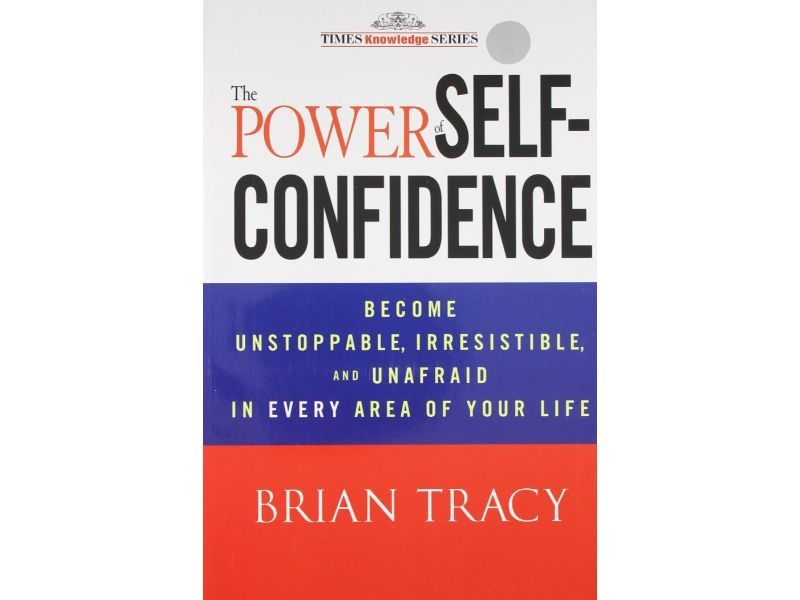 In Power of Self-Confidence, the philosophy of business guru Brian Tracy is simple: confidence is key to success. But more than that, confidence is a life skill that you can learn.
To illustrate, the book provides examples in the form of narratives. Through short and digestible content, learn to organize your mindset and inner game by tackling areas like self-discipline and time management.
This book is essential for putting faith into your abilities and believing in yourself. Read it and add yourself to the millions of people this book has helped across 60 countries.
10. Confidence Hacks by Barrie Davenport
Sometimes, all we need is a little push. In Confidence Hacks, Barrie Davenport provides 99 tips for building self-confidence. Moreover, confidence here is broken down into information that we can easily understand and apply.
Concise and straight to the point, the book looks at three points of improvement: determination, confidence, and motivation. It also articulately offers practical and tangible ways to improve self-esteem, such as creating shorter to-do lists and dressing for influence.
11. How to Develop Self-Confidence and Influence People by Public Speaking by Dale Carnegie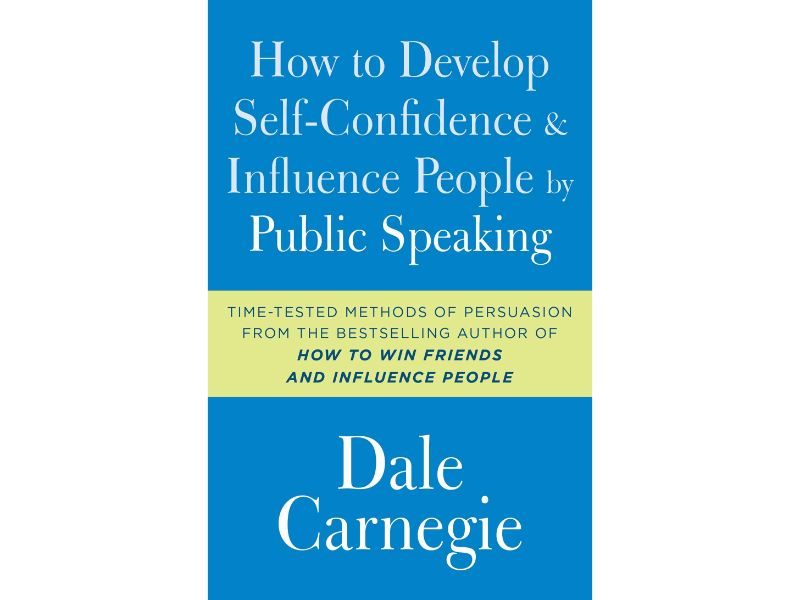 While speaking in front of people doesn't come naturally for most of us, it's a skill that we can develop, and that can be useful in various situations. In this book, business trainer Dale Carnegie provides a toolset to help you overcome your fear of public speaking.
The book also includes tips for acquiring poise, increasing memory, enhancing charm, and improving communication skills. While these skills are important for public speaking, they can also help boost your confidence in other areas of life, such as dealing with people and stepping outside of your comfort zone.
12. The Confidence Code by Katty Kay and Claire Shipman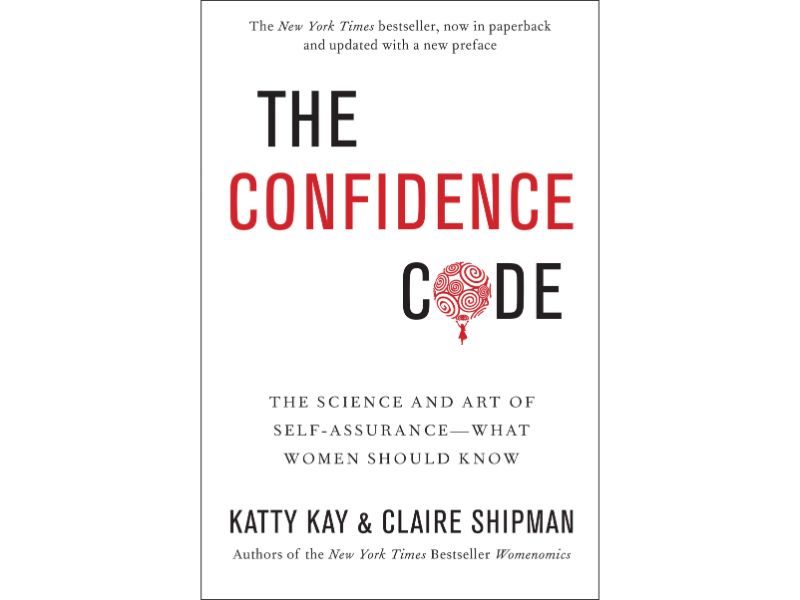 Bestselling authors Katty Kay and Claire Shipman provide a practical guide on confidence and its importance in everyday situations. While the book draws attention to women's experiences, people of all ages, genders, and career levels would benefit all the same from these straightforward strategies.
An insightful and persuasive read, the book details personal experiences from the authors, as well as from key figures in sports, media, art, and politics. It also traces the presence of confidence in our DNA, provides tips to surpass the genetic barrier, and breaks down self-esteem into choices that allow us to fail and try again.
13. Start Where You Are by Meera Lee Patel
The hardest part about self-love is not knowing where to begin. For bestselling author Meera Lee Patel, it's important to begin with determining what is important to you right now. This interactive journal helps track your journey towards confidence.
Its prompts, calligraphy, and colors are particularly uplifting, mood-boosting, and inspiring. In addition, it also offers exercises that make use of concrete skills and cognitive strategies.
14. The Self-Love Experiment by Shannon Kaiser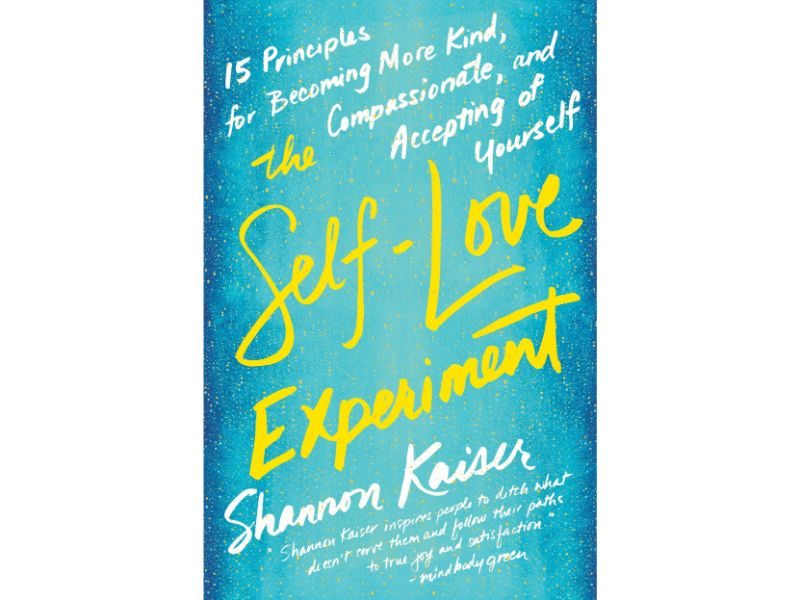 For those who don't feel appreciative of their lives, here's a practical guide to develop thought patterns and behaviors that could help you love yourself more.
In this book, international life coach Shannon Kaiser provides 15 self-love principles as a roadmap to confidence. She also offers insights from her own self-love journey, making it more relatable and human.
The book also includes guidelines that are easy to follow and practical life skills that you can apply in various situations.
15. Body Kindness by Rebecca Scritchfield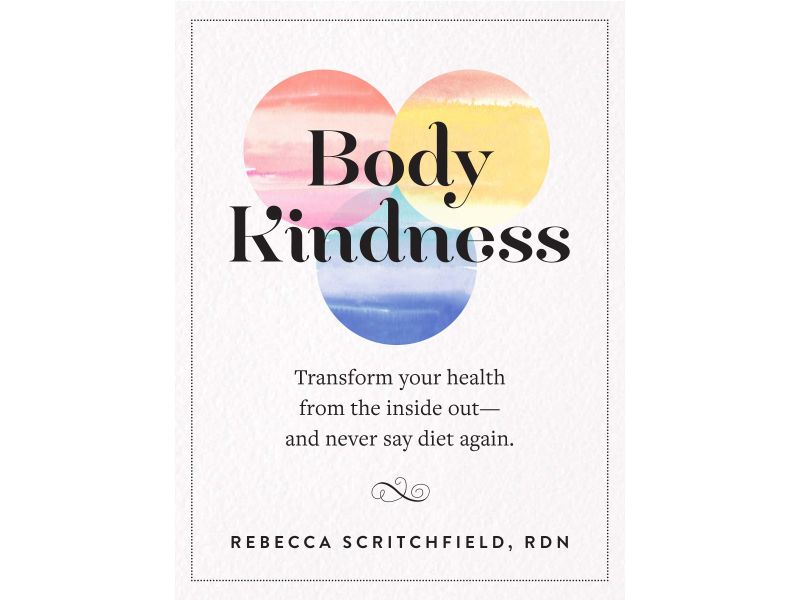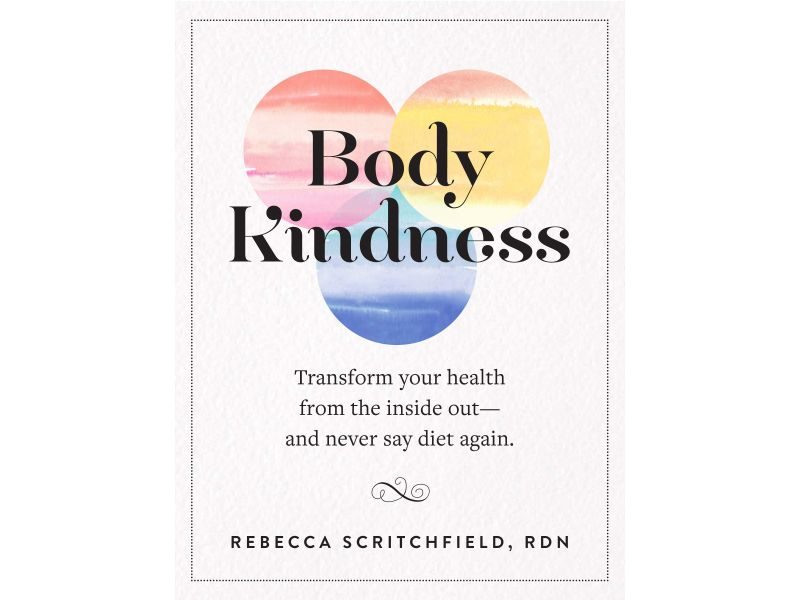 From online media to mainstream movies and television shows, we've developed a particular standard of the perfect body. While weight can be an obsession for some, it's more than just a number on the weighing scale. In her book, registered dietician Rebecca Scritchfield offers tips on using food and movement for self-care.
The book includes segments on intuitive eating and body positivity, which help create a healthier and happier lifestyle. However, the book should not be mistaken for a diet book. Rather, it helps you overcome daily stress and anxiety by focusing on your body and its needs.
Read and Build Your Confidence
Self-confidence is a state of mind. While some people are lucky enough to have been born with it, all of us can create it at will by refocusing our perspectives and taking the necessary steps towards self-love.
Through expert advice, we can learn to listen to our authentic selves rather than our inner saboteurs. With a little bit of help, we can build confidence one step at a time and inch closer to achieving our goals.