Last Updated on March 8, 2022
Starting a business can be a daunting task. There is so much to consider before taking the plunge and most entrepreneurs want to make sure they have their bases covered. After all, the learning curve for starting and managing a successful business is steep and the price can be as well.
If you want to start a business, you can learn the ins and outs the traditional way by going to school or getting your MBA. But this can take years and can be quite costly. If you don't have the time or resources to go back to school,you can learn about business essentials the same way successful entrepreneurs like Bill Gates and Elon Musk do—by reading the right business books.
Almost all these successful entrepreneurs, inventors, and businessmenread religiously. They make time to read books because they know that they can enrich their minds and learn new things that they can apply to their work.
So, if you are planning to start a business, follow in the steps of these great businessmen and start hitting the books. Here are 10 good books you need to read before you take the startup business leap:
Books to Help You Start a Business
1. The Founder's Dilemmas by Noam Wasserman
If you're dreaming of becoming a successful startup founder, it's always best to learn early on what makes or breaks a business startup. And that is what Noam Wasserman, a clinical entrepreneurship professor, provides in his book—an in-depth and insightful look at how startup business owners both succeed and fail.
To hammer his point home, Wasserman uses real-world examples and research to provide a comprehensive and unbiased picture of the startup landscape. He also shows readers why some approaches to a business may be better than others.
This includes helping address questions like how to hire employees, when to tap investors, and so much more that can help you become the successful startup founder you want to be.
2. Zero to One: Notes on Startups by Peter Thiel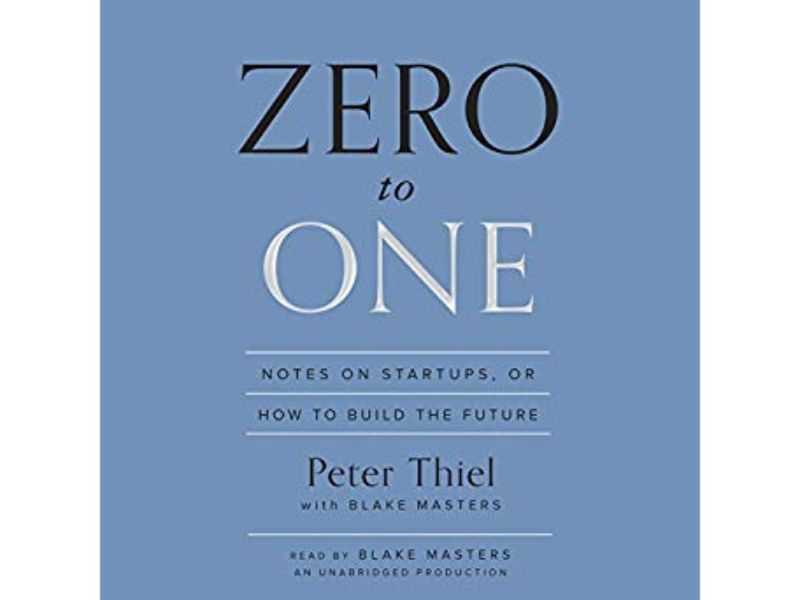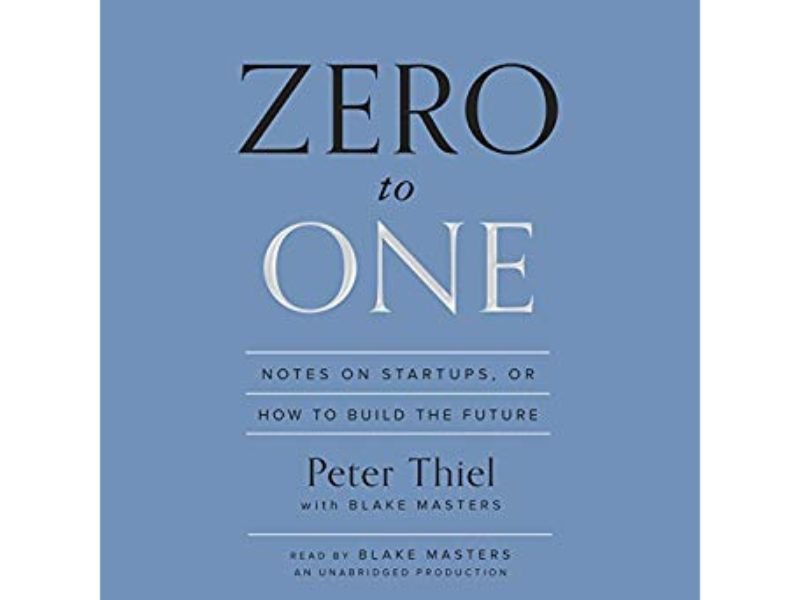 Depending on the kind of business you are planning to start, you may need different types of resources.
For example, startups are usually handled differently from smaller solo businesses. When you are involved in a startup there are often other employees and investors to manage as opposed to being a sole proprietor. Startups usually have higher investments and costs going in.
With that in mind, if you are planning on launching a startup, this book is a good resource. Peter Thiel, the co-founder of PayPal, looks closely at the requirements of launching a successful startup in today's business climate.
He delves into important business startup considerations such as whether your business idea is bringing something entirely unique and valuable to the business landscape instead of simply replicating other existing business models. He alsoshares and emphasizes how innovation can be utilized for growth.
3. The Art of the Start 2.0 by Guy Kawasaki
Venture capitalist and entrepreneur Guy Kawasaki puts together important lessons for potential entrepreneurs presented in an easy-to-readpage-turner.
This is a great choice for anyone who feels scared or unprepared to tackle complex business concepts and ideas. In The Art of the Start, Kawasaki has done that for you and distilled everything into one simple guide.
Kawasaki recognizes the power of the Internet and the changing business landscape. He deftly combines time-honored business principles like marketing and forecasting with new online concepts like social media, crowdfunding, and cloud computing to give you a clear idea of the basics you need for a successful business start.
4. Lucky or Smart by Bo Peabody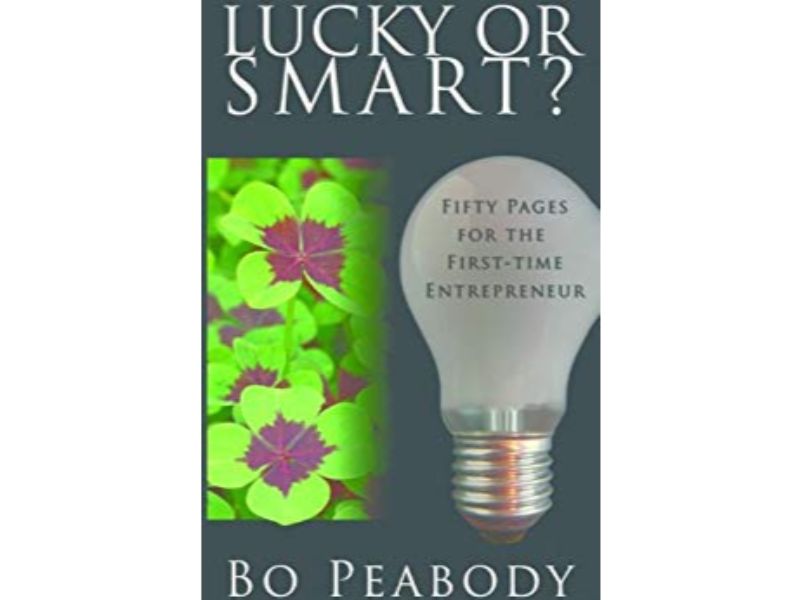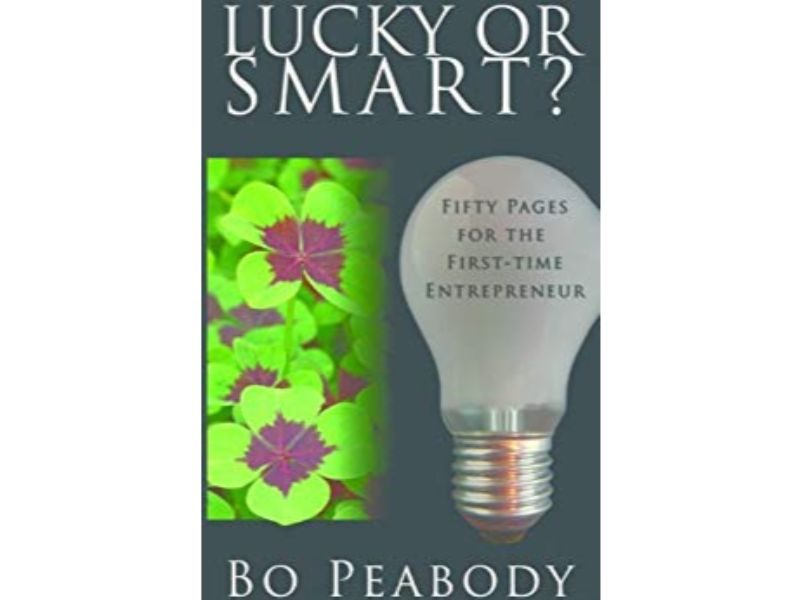 When you want to learn something, you need to learn from the best and Bo Peabody is one of the best! He became a multimillionaire at the young age of 27 by co-founding five different companies in various industries. Was this success due to luck or sharp business acumen?
This is what Peabody addresses. He shares how both smarts and a bit of luck is necessary to achieve your goals. Sharing his recipe for success, Peabody highlights the importance of asking the right questions like "Is this innovative?"or "Is it compelling?" Plus, he shares how he was smart enough to recognize when he was lucky and how you can do this too!
5. Become Your Own Boss in 12 Months: A Month-by-Month Guide to a Business That Works by Melinda F. Emerson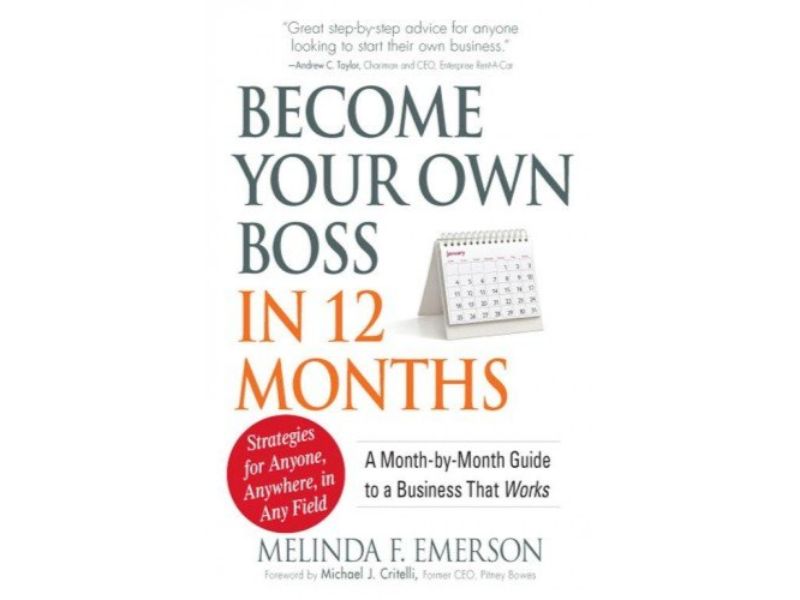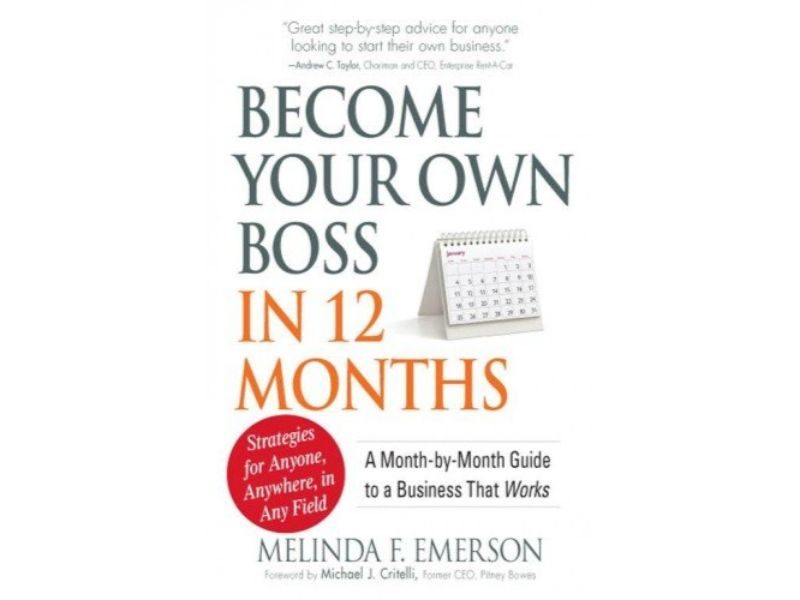 For those of you who like seeing a timeline or a progression plan, this book by Melinda Emerson is for you. In her practical guide, Emerson gives you a step-by-step plan for getting your business up and running in just 12 months.
She covers all the essentials from reaching out to venture capitalists, planning a solid marketing strategy, investing in the right employees, buying good software, and putting thought and effort into branding and graphic design.
Plus, she shows you when and how to tackle these essentials in the one-year business journey. By the end of this book, you should be ready for a successful lift-off.
6. Will It Fly? by Thomas K. McKnight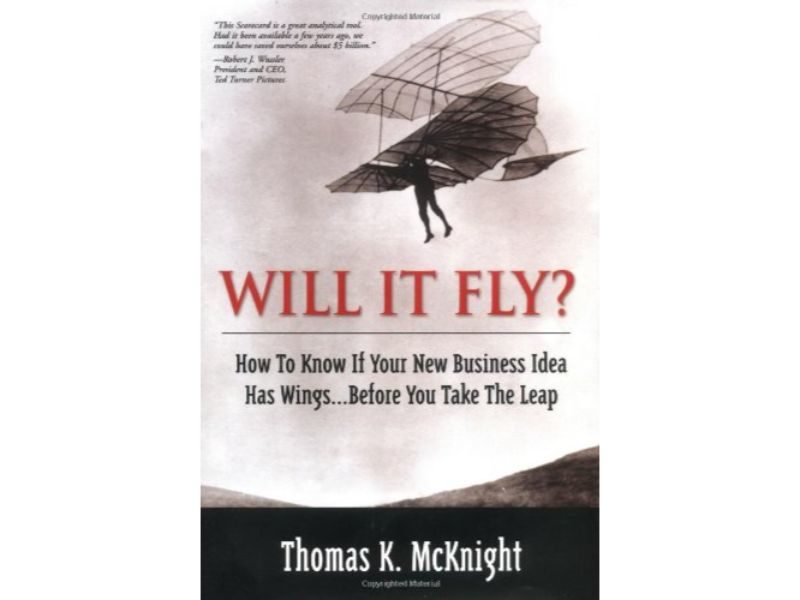 Before even investing any time or savings into your brilliant business idea, it's best to see if it has merit and could potentially succeed.
If you are not sure how to do that, then this is the book you should read. McKnight lays out an intensive and comprehensive checklist for understanding whether your business idea will take flight.
He provides a 44-point audit that goes from assessing your business mindset to understanding your customers, and identifying who your competition will be.
This book strives to adequately prepare you for all the curveballs that come with starting a business and in the end, you will be able to craft a business plan that is both effective and feasible.
7. The Lean Start-Up: How Today's Entrepreneurs Use Continuous Innovation to Create Radically Successful Businesses by Eric Ries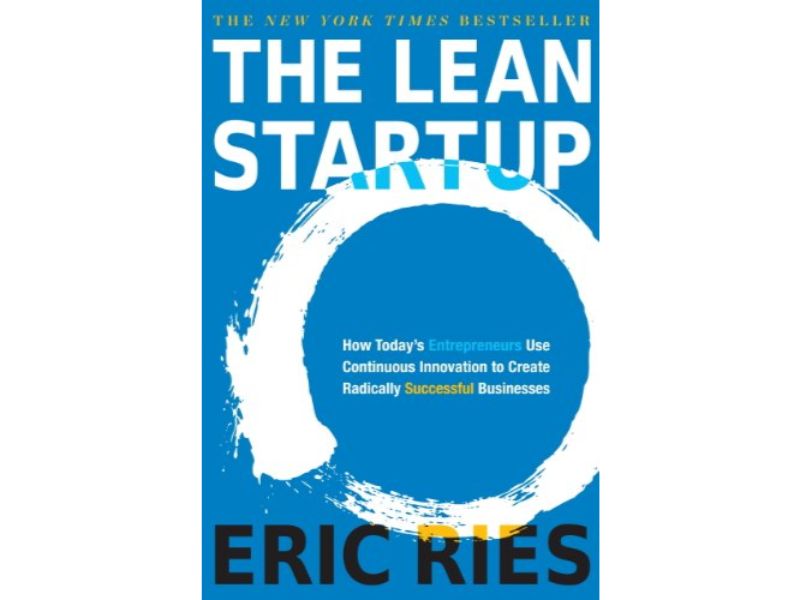 Eric Ries is an author, blogger, and entrepreneur who wants to challenge the way business people think.
In his book, he tells readers that creating a sustainable and successful business is less about being bogged down by the clunky old business plan and more about being agile, nimble, and flexible. He tells entrepreneurs to constantly test their vision and make changes as needed before it's too late.
Ries' belief that increased efficiencies and rapid-response system help bring business success has since become a governing idea in the entrepreneurial landscape. Indeed, several businesses have already been inspired to constantly audit their own processes and habits to see which ones may no longer be working for the company.
8. Side Hustle: From Idea to Income in 27 Days by Chris Guillebeau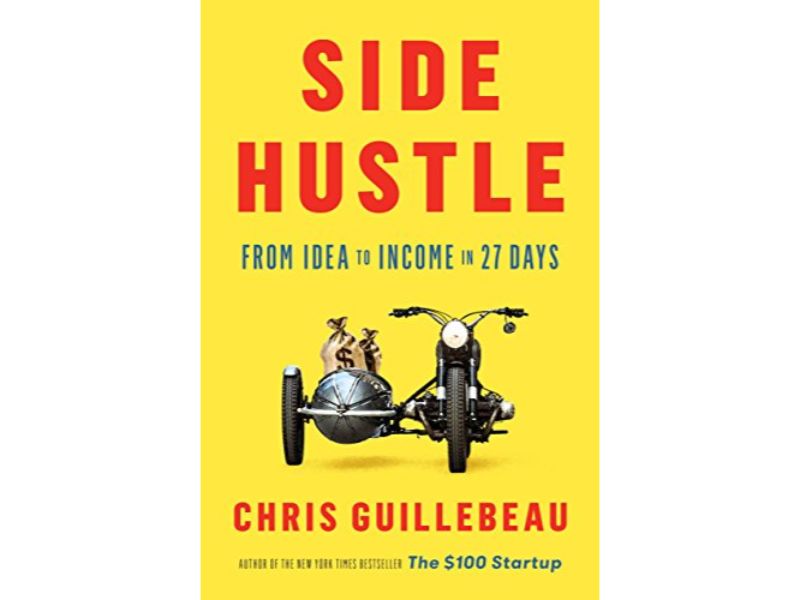 Do you have a business idea but can't afford to leave your regular job yet to pursue it? If so, this is the perfect book for you. Author Chris Guillebeau provides an easy-to-understand roadmap for creating a viable side hustle while still working your 9-5. The goal of the side hustle, according to him, is to generate income immediately so you have more options.
A new business can be challenging, and it can even be scarier to leave behind a reliable job, but it can be done successfully. Guillebeau provides a succinct and clear layout of the process with several examples of people who have successfully done it.
9. Simple Numbers, Straight Talk, Big Profits by Greg Crabtree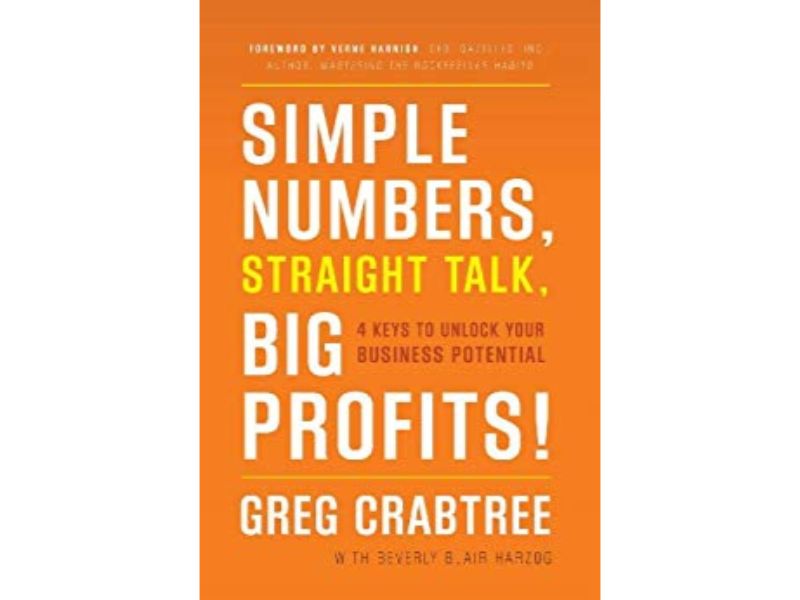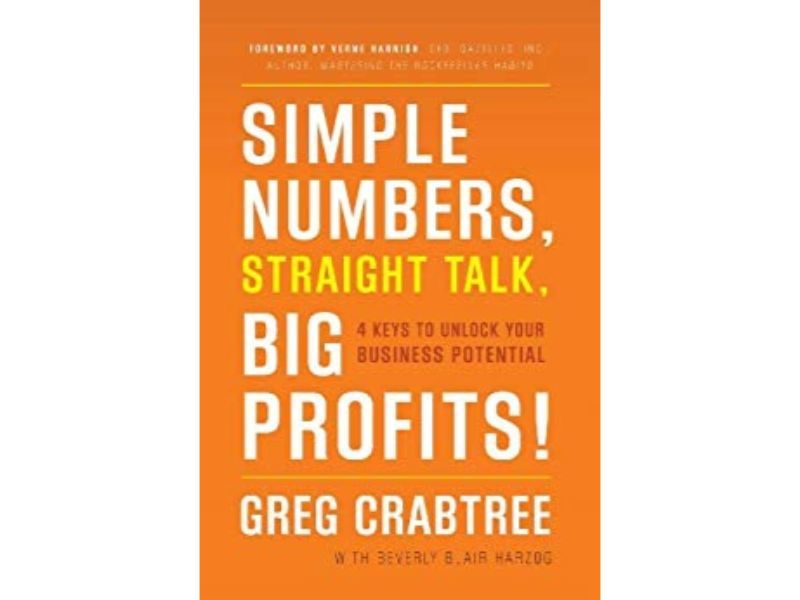 When it comes to starting a business, you must be familiar with every aspect of it including the numbers side.
Don't leave your finances and accounting to just anyone (especially in the beginning) or you won't be able to get a full picture of how your business is doing and what changes you may need to roll out to boost your profits.
If you need a refresher course on finances, this book by Greg Crabtree is an honest and straightforward way of looking at the money aspect of starting and expanding a new business. It sheds light on how to make the most of your investment, plan your profits, and manage your expenses.
10. Women who Launch: Women Who Shattered Glass Ceilings by Marlene Wagman-Geller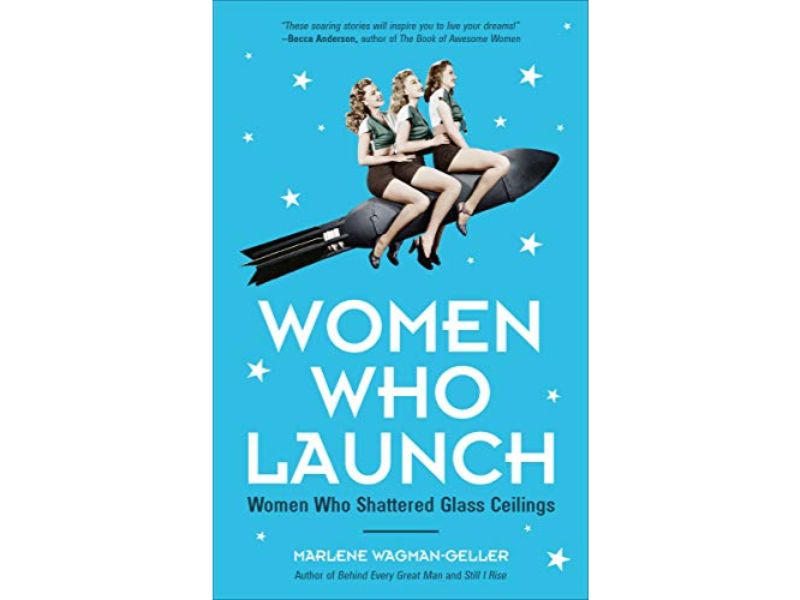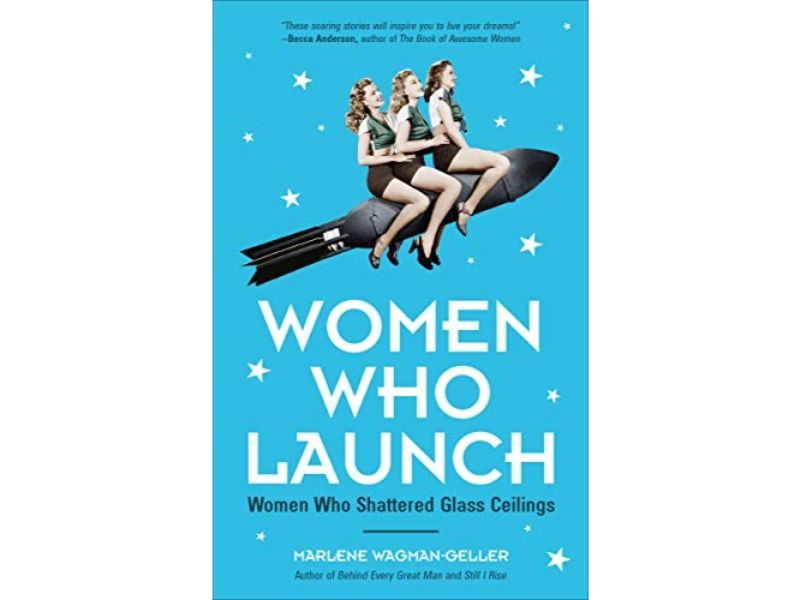 Is starting a new business the same for women as it is for men? Maybe. Certain aspects of business planning may be the same for men and women, but there are differences too.
Women sometimes face unique challenges when trying to launch their own business, especially when it comes to finding investors or capital money. Sometimes, even for women who have read all the other books and feel they are doing everything just right, it still can be frustrating.
That's where Women Who Launch comes in. In this book, Wagman-Geller offers inspiration and motivation for women entrepreneurs by shedding some light on the obstacles they may face and how to overcome them. She shares real-life success stories of women entrepreneurs and how they created successful businesses.
Give Your Business the Best Start
These books are the perfect starting off point when you are thinking of launching your own business. They give you a good idea of how to get off the ground. But don't feel the need to stop reading at just ten books. The more information you consume, the better chances you have of making your business a success.