Last Updated on January 20, 2022
There is no denying that the face of marketing has changed dramatically over the years. In today's digital age, it is more important than ever before to present your business online.
Not only do you need to be visible, but you also need to ensure that your business has a positive trail behind it. After all, once something is on the Internet, it is there forever. This is why positive reviews are imperative.
Reviews are a form of 'social proof.' Social proof is a psychological theory whereby we are impacted by what others have to say and their actions.
When people leave positive reviews about a product or service online, it makes others more inclined to use it. With that being said, continue reading to discover more about why reviews are key to expanding your company.
The statistics say it all
There have been a number of different studies that have been conducted to show just how important online reviews are.
According to an infographic put together by invesp, nine customers out of ten read online reviews before they visit a business. In addition to this, 72 percent state they trust a local business more if they have positive reviews.
Also, 86 percent of people have stated that they will hesitate to buy from a company that has negative online reviews. These statistics show just how important reviews can be for your business. They also show how damaging negative comments can be as well.
Why reviews are so important
Reviews are not only important in terms of ensuring there is social proof of your business online but there are other benefits too. So, let's take a look at the advantages associated with reviews in more depth…
Social proof and credibility – There is only one place to begin, and this is with social proof. After all, it is something that we have already touched upon. More and more businesses are placing emphasis on social proof. This is when someone unrelated to your business advocates your products. Not only are reviews counted as social proof, but also this could include celebrity endorsements or an expert in your industry talking about how great your product or service is. Social proof is important because people are going to be more likely to trust your business if others have raved about it.
Improve your SEO ranking – A key benefit associated with reviews, which a lot of people tend to overlook, is that they can help you to improve your SEO ranking. According to Google, businesses were found to have a higher ranking in Google's local pack if they had pages with reviews that mentioned a keyword and/or the name of a city.
Understand your customers better and improve your customer service – Aside from boosting your credibility; reviews can help you to boost your business client base because they give you the power to understand your customers better. You can find out what your customers really think about your business. While negative reviews can be hard to take, they give you the platform to fix any issues and do better. If you resolve issues efficiently and quickly, you are going to enhance your customer service in the process too.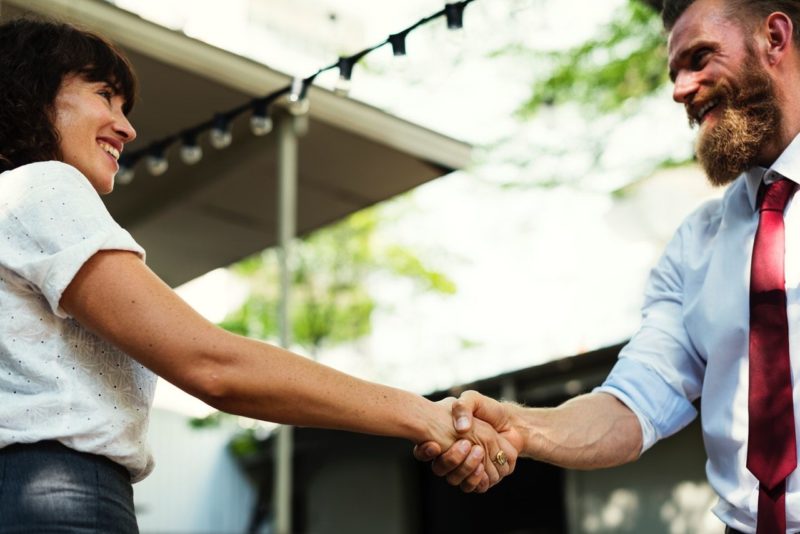 Give your customers a voice and boost consumer loyalty – If someone has taken the time to write a comment about your business on the web, then this person is much more likely to purchase from your company again. Therefore, reviews can be the start of a blossoming relationship between you and a customer. And, the importance of loyal customer relationships cannot be ignored. These are the sorts of customers that will not only keep coming back but they will refer your business to their friends and family too.
Reviews give you the platform to compete with bigger companies – Reviews give your company the opportunity to stand shoulder to shoulder with competition that is more established. This means you could have the chance to gain a positive niche when it comes to the expectations and estimations of potential customers. After all, wouldn't you rather purchase from a company with five five-star reviews than a company with 50 three-star reviews?
Reviews generate more reviews – Aside from the positive benefits that have already been mentioned, reviews can generate more reviews. When a company has already received online reviews, it encourages other people to leave their own comments as well. Simply seeing that other people have posted their thoughts can give new customers the incentive and confidence to submit their own opinion on a specific service or product. It has a snowball effect; gaining more and more momentum and benefiting your business in a big way.
Customers will be doing your marketing for you – Last but not least, another benefit associated with reviews is that your consumers are going to be doing your marketing for you. The statistics mentioned earlier in this blog post show that positive reviews online about your company are worth a huge deal. They can provide your business with benefits that a simple advertising campaign will not be able to do. They are like micro-marketing campaigns, which will work long after the review has been posted. This helps to ensure that there is a positive image about your brand online. You get all of this and you do not have to spend a penny.
So there you have it: there is no denying that reviews play a critical role when it comes to building your online presence and expanding your business client base.
There are companies out there like Chicago SEO Geeks that can help you to grow your online presence and ensure you have an effective strategy in place in terms of your review process.