Last Updated on November 18, 2022
Let's say you plan to open your own YouTube channel and become an influencer with time. A significant part of creating a successful brand for your channel is delivering on both quality and quantity fronts- both are something to focus on. Indeed, post multiple dynamic videos consistently, but make sure each other is uniquely designed and high-quality. 
For this, choosing the right video editing software is essential, and Wondershare Filmora stands out in that context heavily. The software is simple to use and comes with various top-grade features for developing and sharing engaging, visually appealing creations. 
Let's discuss why you should seriously consider the app as a usable choice in your quest to create stunning videos for social media success. 
Why Use Filmora for Video Creation and Promotion on Social Media Platforms?
One of the main things that you should understand while creating videos that you intend to perform well in front of the audience is promotion. While it is possible to use other tactics and strategies to advertise your channel, remember that your videos themselves are promoting you as the brand in social media. 
With Wondershare Filmora, it is possible to do that easily since the software for Mac and Windows users comes with a rich library of high-quality editing features. Many editors and marketers use this software to create informative videos using functions like speech-to-text for transcribed texts to showcase written information on the video. Furthermore, you can add effects and transitions to make the video look seamless between scenes. 
Also, utilize split screen functions to showcase dual screens in case of reactionary video creation, for example. Not to mention, sharing the final file on YouTube or Vimeo is directly using this software. 
Top Stand-Out Features on Filmora: 
For a better explanation, here are six of the best features we found on this software while trying it out for video production. 
Auto Beat Sync
Auto Beat Sync is one of the best editing features you should try if you're about to boost your Tiktok videos. With this function, the AI mechanism in the software automatically aligns the right music beats with the video. Plus, the action is smooth, with the song matching perfectly scene-by-scene with no extra editing work necessary. 
You can click on the Auto Beat Sync feature from the homepage and add the video file to the window. Press the Analyse button after making specific customizations, and the software will accurately detect the beats in the music clip. Then, save it if satisfied. 
Green Screen
Wondershare Filmora also allows users to remove the background from any video they are editing with Chroma Key functionality. You can choose the feature from the Chroma Key icon above the editor timeline, and cut out the background, replacing it with a green screen. 
Then, add effects or other clips in the background to create a dynamic new video look, using stock videos and pictures from the Stock Media tab or others. 
AI Portrait
Using the AI Portrait feature, influencers creating fun and engaging video content can optimize their video style better. The feature is available through the Effects tab or directly on the Filmora homepage. You can choose the preferred effect and then add it to the video with just a click. Then, it will recognize the human portrait in the video and apply the effect automatically. The editor also provides a library of AR stickers that can be used to the human from the video to enhance emotions. Once you applied a sticker, it will detect the human eyes and move with them. 
Newblue FX
Newblue FX is a famous video editor plug-in that develops video effects, transitions for consumers to make professional video editing. Filmora supports the NewBlue FX effects, with various usable effects under the collection. You can access this feature from the Effects tab and choose one of the preset effects under the NewBlue FX collection including professionally designed options like Video Elements, Title Pro 7, and other customized sets. 
Under these sets, you can choose the 100+ well-made effect presets available. 
Speech to Text
Adding subtitles to Youtube videos is always boring but exhausting. Now with Filmora, you can accurately transcribe the speech in the narration of the video and create a text caption in the video just by simply clicking the Speech-to-Text icon above your video track. 
Furthermore, you can edit it to appear more aligned with the playing narration and adjust the font, size, and color.
It still works if you're looking forward to a multi-language subtitles. Filmora supports you to transcript your voice to more than 16+ languages, which helps create subtitles for your video for global viewers to read and understand the content better.
Text to Speech
For users who are not comfortable adding their voice to the video for narration, Filmora brings this high-quality feature. Choose the Text to Speech icon, and you can add a text-based script to the video, and an AI-based voice will provide the voiceover for the video. 
You can choose between different preset voice options for the narration.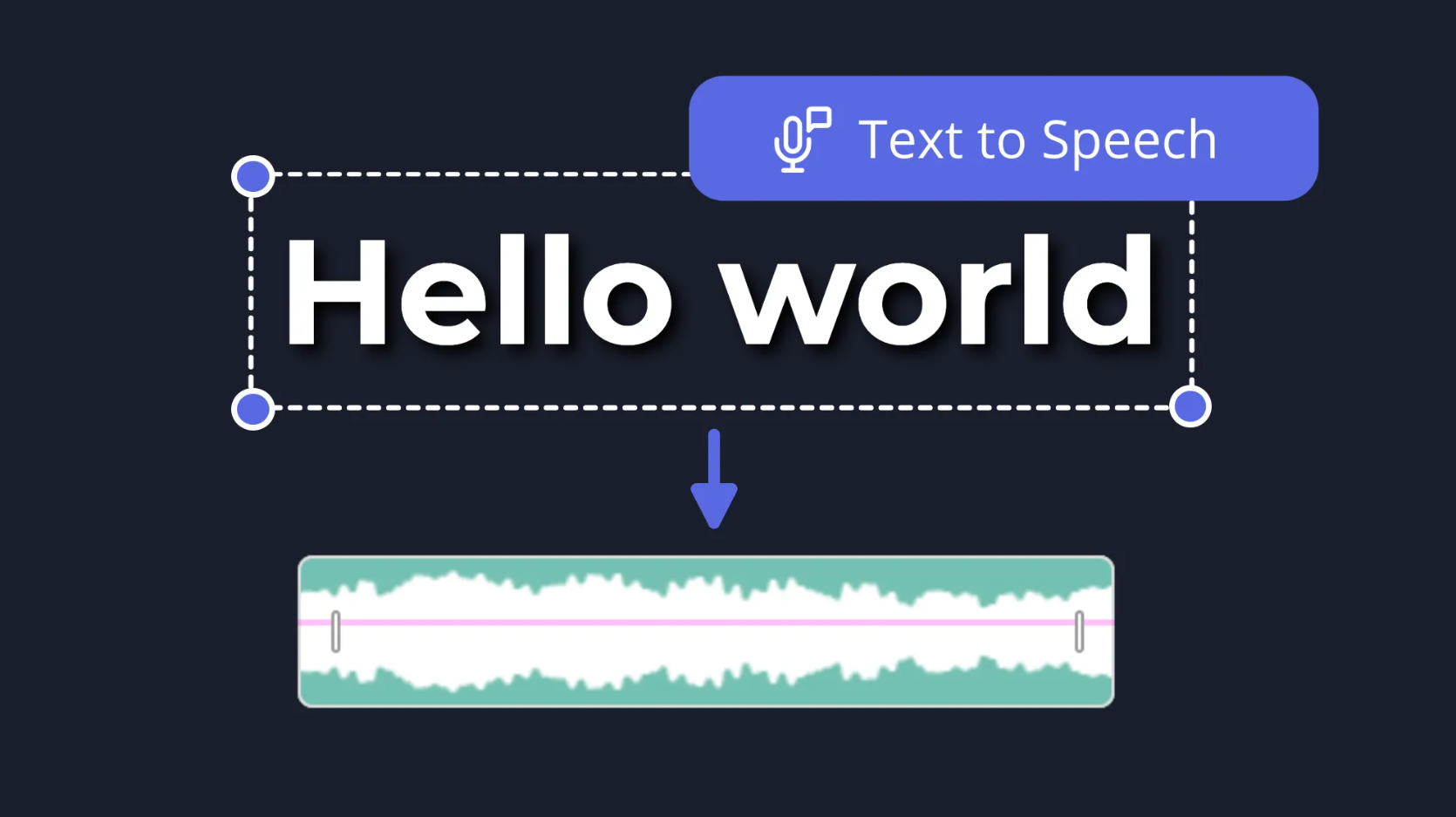 Tech Specs and Pricing 
When it comes to the concept of how well the software performs, you should consider its technical specifications first. Here are the notable points:
Supported OS: 
Windows 11 (64-bit)/10/8.1/7
macOS v12 (Monterey)/v11 (Big Sur)/v10.15 (Catalina)/v10.14 (Mojave)
Supported video format examples: MOV, MOD, DLV, F4V, MP4, AVI, etc. 
Audio format examples: M4A, WMA, MP3, AIF, AIFF, CAF, etc. 
Image format examples: JPG, TIF, TIFF, PNG, GIF, BMP, etc. 
Besides the tech-based considerations, you should also take note of the available cost plans in Wondershare Filmora. Different ones are available for varying user bases, like education-based users (teachers/students), business-based users (teams/businesses), and individuals. 
The cost options for the Individual plans are divided as:
Monthly

– USD 19.99

Quarterly

– USD 49.99

Annual

– USD 79.99
Plus, you can opt for bundles as well. 
Final Words 
Overall, users who want to create high-quality videos for video promotion and engagement growth on social media should try Filmora. The features are helpful for high-quality video creation with added effects and functional improvements. You can prepare creative content with this software and even participate in associated events like "Creativity Knows No Boundaries". 
Download the software, use it for quick and high-grade video project development, and deliver attention-grabbing videos online!