Last Updated on March 8, 2022
If this is your first time going in for an anti-aging cosmetic treatment, you're probably a little overwhelmed with your choices. We do take for granted the fact that we have so many options available to us, but decisions aren't always easy to make, especially when you have to decide which compound to inject into your face. Regardless of which one you pick, you're going to be satisfied in some way, but knowing what each one can accomplish can help you decide on what to go with.
Cosmetic centers have made Botox more accessible than ever before. With the rising demand for the treatment patients from a wide range of economic backgrounds have the unprecedented opportunity to have control over their appearance. And that's really all that cosmetic treatments are for: to give you more agency over how you look.
Botox and dermal filler injections are quite different and while they are both tasked with fighting age marks and restoring youth to the face, they function differently and offer their own set of advantages.
Botox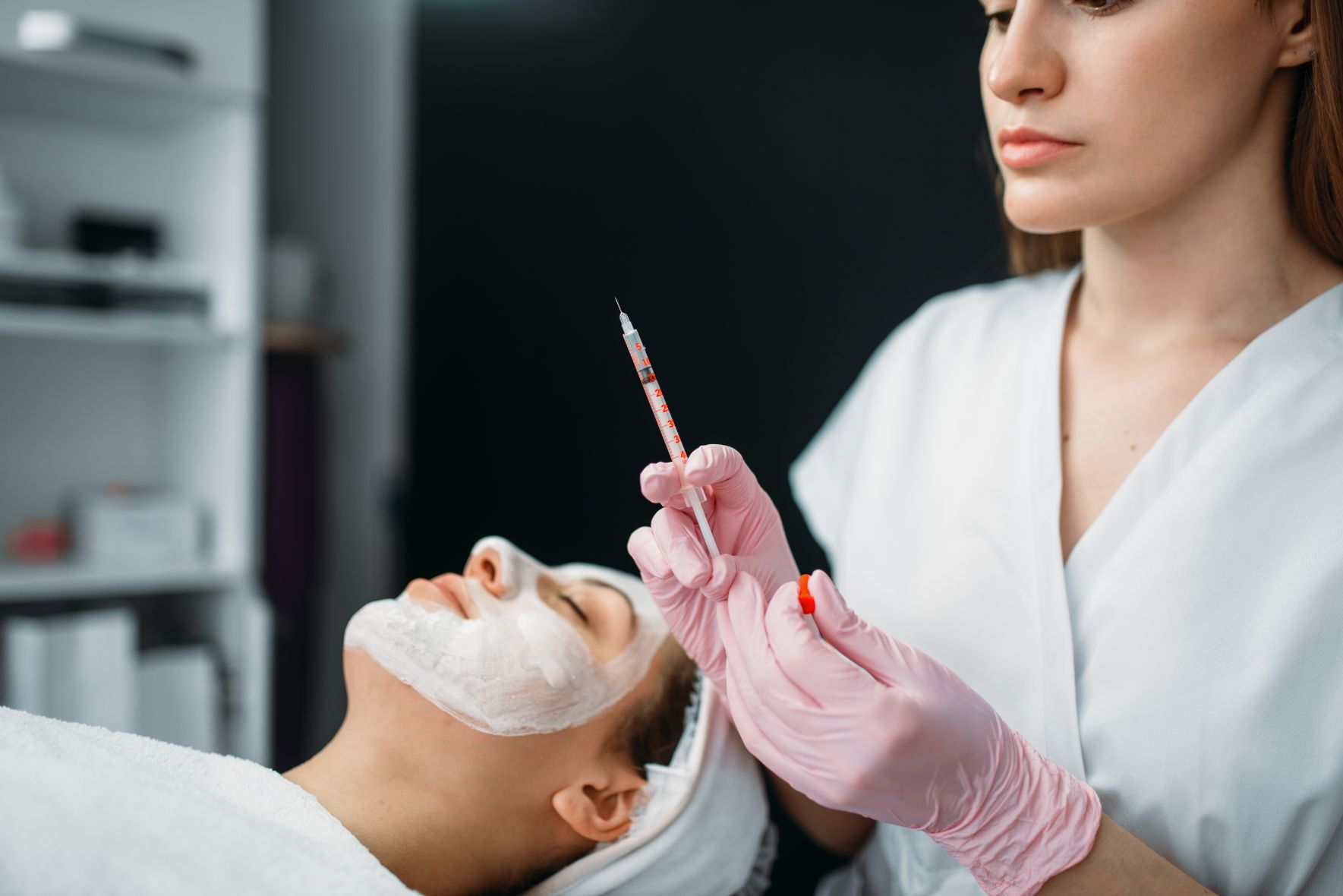 This is quite possibly the most famous cosmetic treatment you can try out at pretty much any clinic in the country. Botox is what you sign up for when you want to restore youth and vibrancy, taking your appearance to a whole new level.
Most of the people who go in for Botox are looking to get rid of wrinkles. As far as age marks go, wrinkles are the most conspicuous and easiest to see. While some people don't see them as a problem, there are also just as many, if not more, who find wrinkles to be a nuisance and want to get rid of them as quickly and efficiently as possible. And their number one answer has been Botox for the last couple of decades.
After being approved by the FDA (Food and Drug Administration), Botox has made its way into countless clinics across the globe, especially within the United States. Whether you live on the Pacific coast, Atlantic coast, the rural midwest, or even the remotest area in the south, you're bound to find at least one clinic that offers Botox in your local area.
Botox smooths out wrinkles in a very interesting way. Instead of working on the outermost layer of your skin to raise it up and flatten it out, it instead works with the muscles under the face. These muscles are constantly under pressure, and because of this the skin above gets wrinkly over time. This tension is caused subconsciously, so you can't just stop it yourself.
The Botox compound has a special numbing effect, which freezes certain nerve connectors which are responsible for causing the facial muscles to be so tight and tense. When it relaxes these muscles, the skin above smooths itself out, leaving a vibrant and visibly younger-looking face. This is what sets Botox apart from all the rest. Not only does it work, it works from the deepest levels of your facial structure, not just lightly raising up the wrinkles, but completely smoothing them out.
This is a perfect treatment for anyone suffering from wrinkles who can't find any other non-clinical treatment for them. Sure there are some age marks you can treat with skincare products, but they simply won't do enough, especially with deeper wrinkles and other age marks. Botox works perfect for a variety of wrinkles, smoothing out the face without any problems.
And best of all: it looks absolutely natural. A lot of people avoid Botox, thinking that it's going to make them look synthetic, almost plastic. But this is simply not the case. The Botox treatment has been through constant development, to ensure that it looks as natural as possible. Thanks to the fact that the smoothing happens on a muscular level, you don't have to worry about unevenness or any kind of unnatural or synthetic look.
If you're looking for a bigger commitment to looking young, but you want to do it in a single session, Botox is your answer.
Dermal Fillers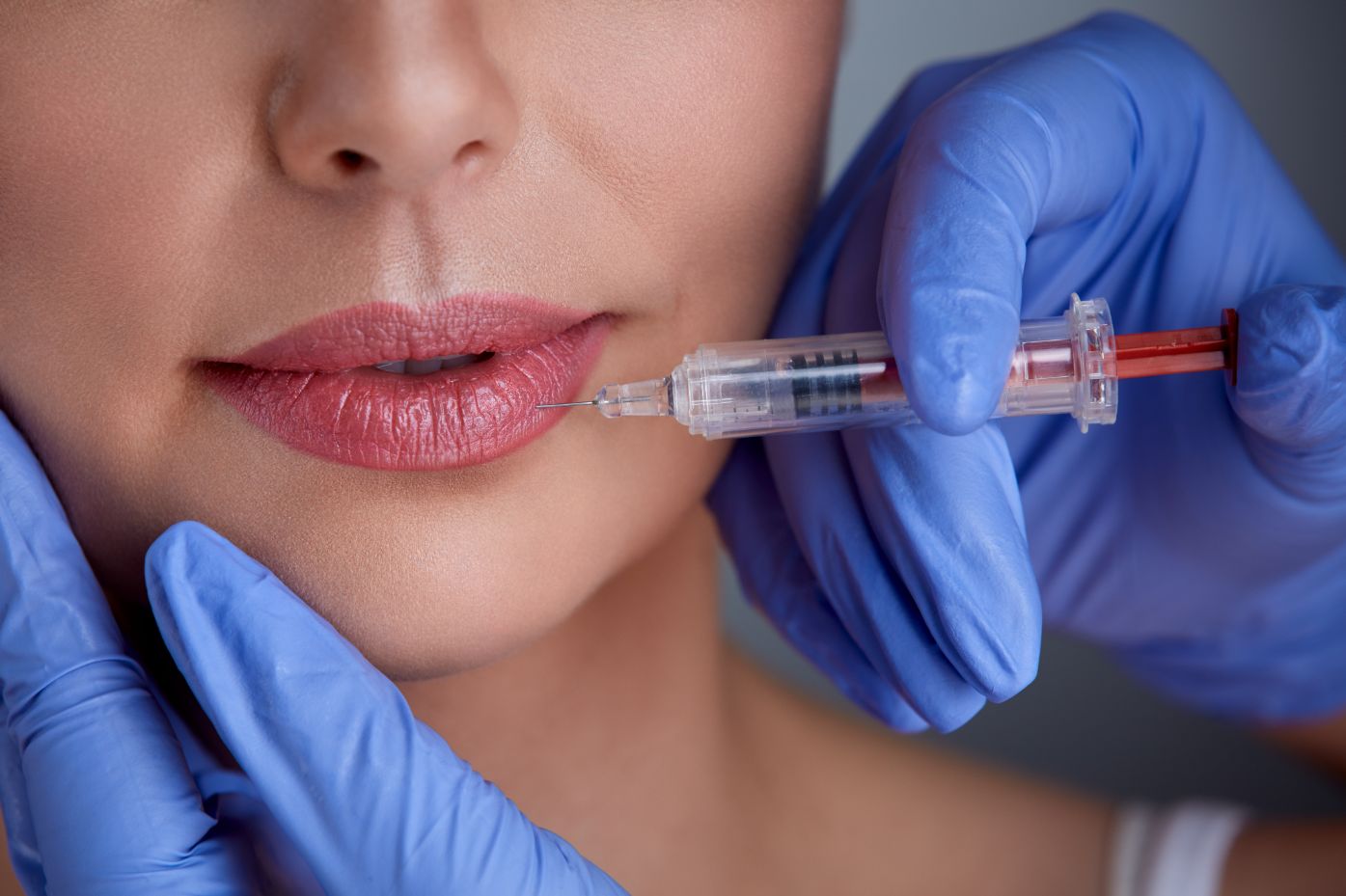 And then we have dermal fillers, which work completely differently from Botox, but have their own answers for wrinkles and other age marks. Dermal fillers are compounds designed to be injected into the face, like Botox. However, instead of numbing nerves, dermal fillers literally fill certain areas of the face to make them plumper.
This raises the skin in areas like the cheeks and forehead, pulling up the skin and smoothing it out. One of the greatest advantages of dermal fillers is that they give the clinic specialists a lot of room to work with. Different variants of dermal fillers are capable of treating different parts of the face and different kinds of wrinkles. This means that dermal fillers can be a lot more accurate in what they treat and how they treat it.
If it's the volume that you're looking for, then dermal fillers have you covered there too. The compound is capable of restoring volume, which is the shape and form of your face that makes it look younger and more vibrant. Volume is very important if you're trying to make yourself look younger and freshened up, so if you're looking to restore those beautiful angles and contours of your face, dermal fillers can definitely help you out.
But regardless of what you choose, whether it's dermal fillers or Botox NYC clinics like MiracleFace MedSpa can give you all the professional cosmetic treatment that you need. Thanks to their helpful team of administrators and customer service specialists, you can book an appointment in no time.
And as for their cosmetic surgeons, who have long years of experience and thanks to their expert knowledge of their craft, not only are they able to safely treat all the patients that visit their clinic, but are also able to deliver exactly the kind of results they wish to see.