Last Updated on March 8, 2022
Who Is Bow Wow?
Shad Gregory Moss, popularly known by his stage name Bow Wow, is an American rapper, record producer, actor, and television personality. Bow Wow became interested in rap music at a fairly tender age. He officially kicked off his rapping career after he was discovered by rapper Snoop Dogg, eventually going on to release his debut album at the age 13 years.

Lil' Bow Wow, as he was formerly known, has also made numerous film and television appearances over the course of his career. He is the recipient of notable awards too, including The Viewer's Choice Award in 2001, for his song Bow Wow (That's My Name) and The Rap Single of the Year Award in 2001, for his song Bow Wow (That's My Name).
Quick Facts
| | |
| --- | --- |
| Full Name: | Shad Gregory Moss |
| Popular Name: | Bow Wow |
| Gender: | Male |
| Birth Date: | March 9, 1987 |
| Age: | 34 years |
| Parents: | Alfonso Preston Moss and Teresa Rena Caldwell |
| Siblings: | Erica Caldwell |
| Birth Place: | Columbus, Ohio |
| Nationality: | American |
| Ethnicity: | African-American |
| Education: | Hannah J. Ashton Middle School, Reynoldsburg High School, and Laurel Springs School |
| Marital Status: | Single |
| Sexual Orientation: | Straight |
| Wife/Spouse: | N/A |
| Children: | Shai Moss (from his relationship with Joie Chavis) |
| Dating: | N/A |
| Net Worth: | USD 2 million (as of August 1, 2021) |
| Source of Wealth: | Rapping, Record Producing, Acting, Television Show Hosting, and Other Ventures |
| Height: | 5′ 7″ (1.7 m) |
| Weight: | 67 kg; In pounds: 147 lbs. |
Early Life and Career Information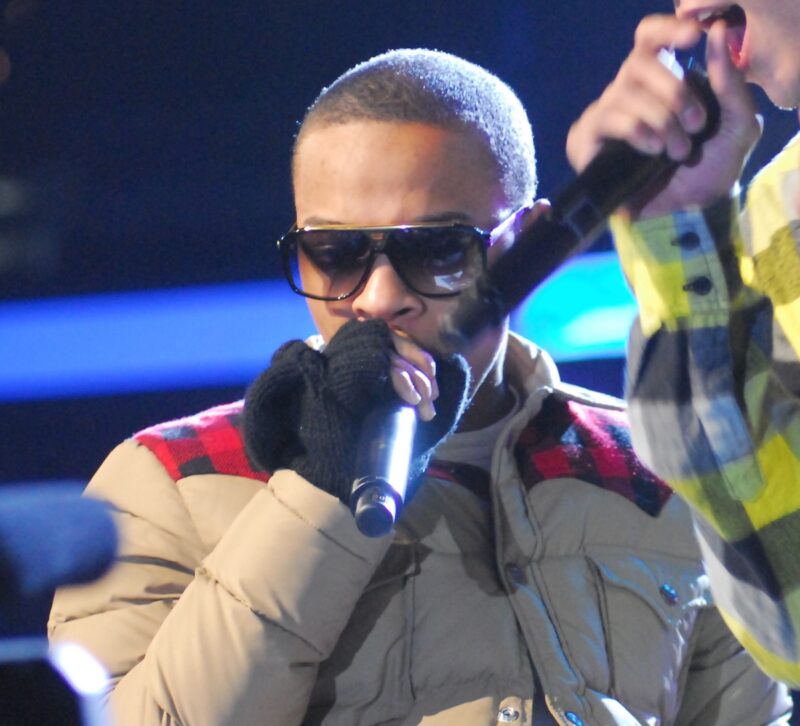 Shad Gregory Moss was born on March 9, 1987, in Columbus, Ohio, to Alfonso Preston Moss and Teresa Rena Caldwell. He became interested in rap music at the age of three years. When he was six, he began rapping recreationally under the moniker 'Kid Gangsta.'

While performing at a show in Los Angeles, Moss was discovered by rapper Snoop Dogg, who nicknamed him Lil' Bow Wow. Moss would later change his stage name to 'Bow Wow,' claiming that there were many artists with the prefix 'Lil' and that he was growing older.

Soon after he was discovered by Snoop Dogg, Bow Wow went on to feature in several songs and shows from the early to the mid-90s, including on the track GZ and Hustles off the Doggystyle album. He also appeared on The Arsenio Hall Show in 1993, as well as in the Gin and Juice music video.

In 1998, Bow Wow met record producer Jermaine Dupri who became a great influence in his rapping career. Due to the support he received from Dupri, Bow Wow was able to have his song The Stick Up featured as part of the soundtrack to the 1999 action comedy film, Wild Wild West.

In 2000, Bow Wow released his debut album, titled Beware of Dog. Some of the most popular tracks from the album include Bounce with Me (ft. Xscape), Bow Wow (That's My Name) (ft. Snoop Dogg), Ghetto Girls, and Puppy Love. The album was eventually certified double platinum by the Recording Association of America (RIAA) on March 5, 2001. Bow Wow has since released six other studio albums, including:

• Doggy Bag (2001)
• Unleashed (2003)
• Wanted (2005)
• The Price of Fame (2006)
• Face Off (with Omarion) (2007)
• New Jack City II (2009)

In addition to rapping, Bow Wow has also appeared in several films and television shows. He made his film debut playing Jalil in the 2001 movie, Carmen: A Hip Hopera. The following year, Bow Wow accepted a cameo role as Kelly in All About the Benjamins, and later landed his first lead role in the film Like Mike. He has since appeared in numerous other films, including Johnson Family Vacation (2004), Roll Bounce (2005), Hurricane Season (2009), and Lottery Ticket (2010).

On television, Bow Wow is best remembered for hosting BET's 106 and Park (2012 – 2014), as well as for his appearance on the television series Entourage and CSI: Cyber.
Bow Wow's Net Worth
Bow Wow has been in the music industry since 1993, and it's intuitive to imagine that he commands wealth to the tune of millions of dollars. However, the rapper's net worth, as of August 1, 2021, was a paltry $2 million.

Well, $2 million is not a figure to be scoffed at. Even so, Bow Wow would have been way richer, were it not for his financial and legal woes.

In an October 2012 child support court case, it emerged that Bow Wow was earning just $4,000 a month and had only $1,500 in his checking account. Despite pleading his case, the court ordered him to pay $11,500 in back child support, as well as $3,000 per month from that point on.

On February 2, 2019, Bow Wow was arrested in Atlanta and charged with battery, following a fight with a woman. He and the woman were both taken to Fulton County Jail but the rapper was released shortly after on an $8,000 signature bond.

Another reason behind Bow Wow's relatively low net worth is his penchant for lavish spending. In 2011, TMZ revealed that the rapper had owned numerous luxury cars, including a $220,000 Ferrari and a $200,000 Bentley. TMZ also discovered that he owed the IRS tax arrears to the tune of $90,000, and had had both of his cars repossessed by creditors.
Lessons from Bow Wow
1. Partner with others

Bow Wow is one of the many successful artists who have partnered with others to grow their brand. Some of the notable names the rapper has collaborated with include Snoop Dogg, Ciara, O'marion, Soulja Boy, T'Pain, and Chris Brown.

2. Follow your heart

Bow Wow has been a subject of criticism on numerous tabloids for some of his actions. However, the rapper has since stated that every decision he takes is inspired by good judgment. Following allegations that he was broke, which is why he couldn't pay child support, Bow Wow replied saying, ''One thing about me, I'm a smart guy. Very smart.
Things that I do, are for reasons. Things that I don't do are for reasons. So for myself, I'm comfortable, very comfortable. For me, it's all about the work. But as far as rumors, those are people's opinions — until you see me on a corner with a cardboard box saying I'll tap dance for food or canned goods, then you can say that [I'm broke].''

3. Focus on one goal at a time

Although he is yet to make it official, Bow Wow has been stepping away from the world of music and shifting his focus on acting.
Famous Quotes by Bow Wow
"At the end of the day, I want to spend time with my daughter, and this schedule enables me to do that while still having fun hosting '106 Park.' I'm not really eager to get back into music just yet; I'm really eager to get into another movie before I put out an album."
"I don't prepare for my roles. I don't watch movies to get inspired. I don't dig deep. I'll never be that type of actor, and I doubt that I ever will be."
"I love my fans very much. They give me the confidence to continue things in life."
"I'm trying to become a young CEO, to brand myself in television and movies."
"Music is the reason I'm doing movies; I do credit that. But acting is an escape route for me."
Final Word
Bow Wow has enjoyed a career in the music industry spanning close to three decades. While he has been a darling of many, he has also disappointed his fans a few times by announcing album releases that never happened. As it turns out, the rapper has been slowly gravitating towards the film industry.