Last Updated on January 24, 2023
It's normal for people to pay attention to how healthy their bodies are. With the amount of different workouts and diet plans out there, it is not at all surprising how many people you know who are committed to a fitness routine of their choice. With all the attention given to the body's physical aspect however, there is often one thing that is left out – the brain.
There is a great need to keep your brain in top shape, knowing that it can help you boost your memory, become more creative, be in a better mood, and essentially, delay the usual effects that aging has on the human brain.
Here are a few great apps that would allow you to keep your brain in shape:
Peak's ultimate mission? To make lifelong progress enjoyable. The underlying concept that pushed its developers to create such an app is the belief that there is always room for improvement in everybody no matter how accomplished you believe yourself to be.
It's a mix of neuroscience, gaming, and technology, with a series of daily goals and workouts for your brain. It works the same way as any physical fitness app, but for the brain.
It even shows you the brain skills required of every profession, and helps you develop those skills through a special series of activities.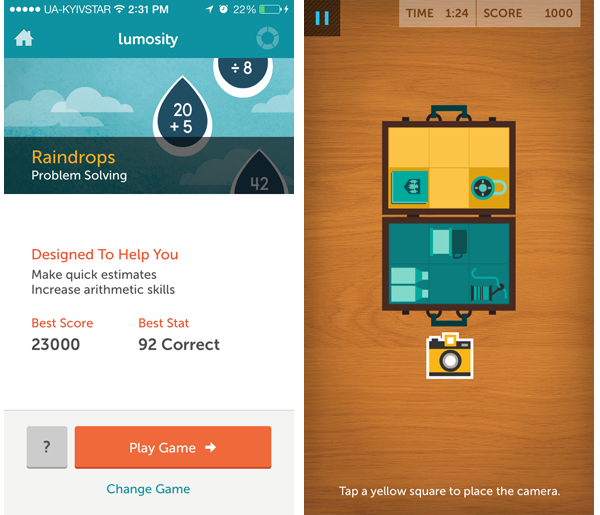 Lumosity works almost the same way as Peak. You start off by choosing the different brain functions that you want to develop, focusing mainly on memory, speed, attention, flexibility, and problem solving. It also looks at your mood as well as your sleeping patterns.
Based on these data, you are given a personal brain workout that would allow you to improve the parts of your brain that you believe you need the most help in. This workout is comprised of different activities like memory and matching type games.
The elevate app also uses a mix of neuroscience and cognitive learning to help you develop the way your brain works. Chosen as Apple's iPhone 2014 App of the Year, it trains you at least 3 times each week to improve your processing, visualization, comprehension, agility, memory, and other similar skills.
You get a personalized training program that suits your need the most, allowing you to see great improvement over your analytical and communication skills as you progress with your training.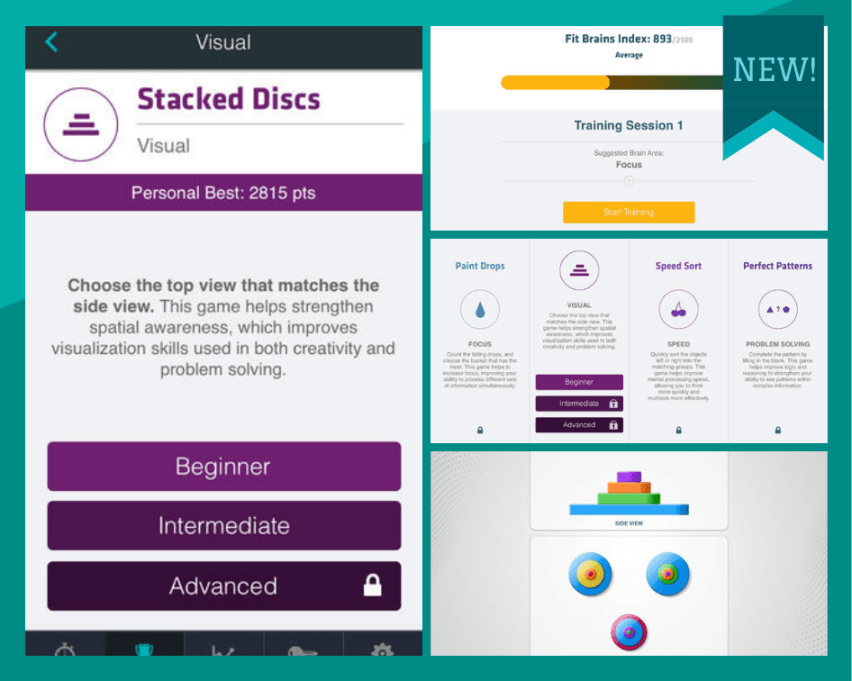 Rosetta Stone is a learning company that has had massive experience in creating products for businesses, governments, educational institutions, and a lot more, and it is also the power behind Fit Brains.
It helps stimulate six of the most important areas of your brain that control your focus, memory, speed, visuals, language, and logic. It uses a variety of tests and games to develop the areas that you need to improve the most based on your regular routines.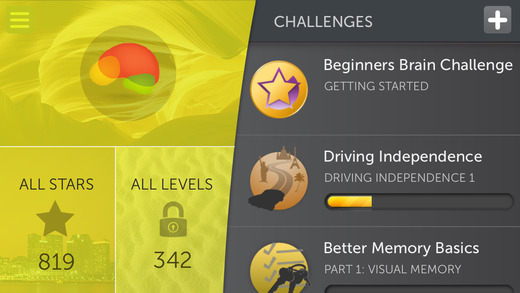 BrainHQ developers claim that their brain-stimulating activities are not just "scientifically-designed", but have been proven to be effective by real users of the app as well.
There are also more than 70 studies made in the field of neuroscience that shows how this app's effects on the brain are not just momentary, but longer lasting than other brain training programs.
It addresses problems with tired thinking and acting, slow processing, missing out on details, poor understanding, interference from the world, and poor ability to control learning.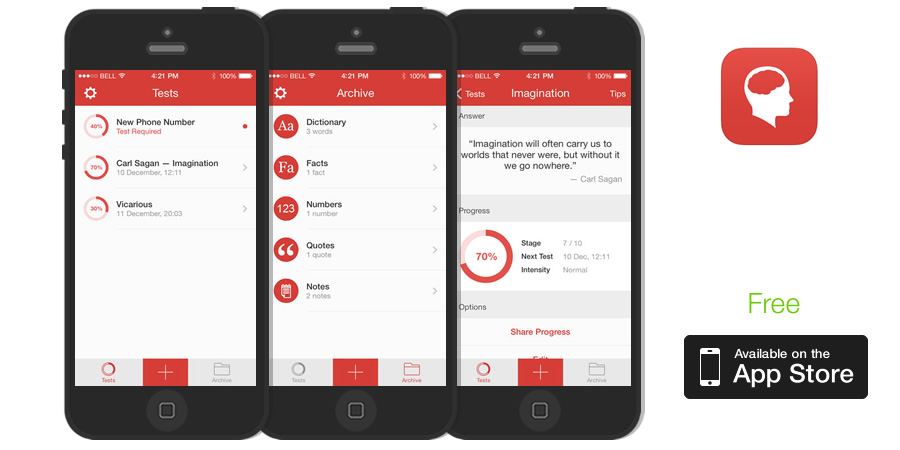 The eidetic app, from the name itself, focuses more on the memory functions of your brain. By using an approach called "space repetition", it helps users memorize anything from names to phone numbers.
Spaced repetition simply means that the interval between reviewing of things that you have previously learned will be increased so that your brain is trained to retain information for longer periods of time. It was a 2014 education nominee for the Evernote Platform Awards.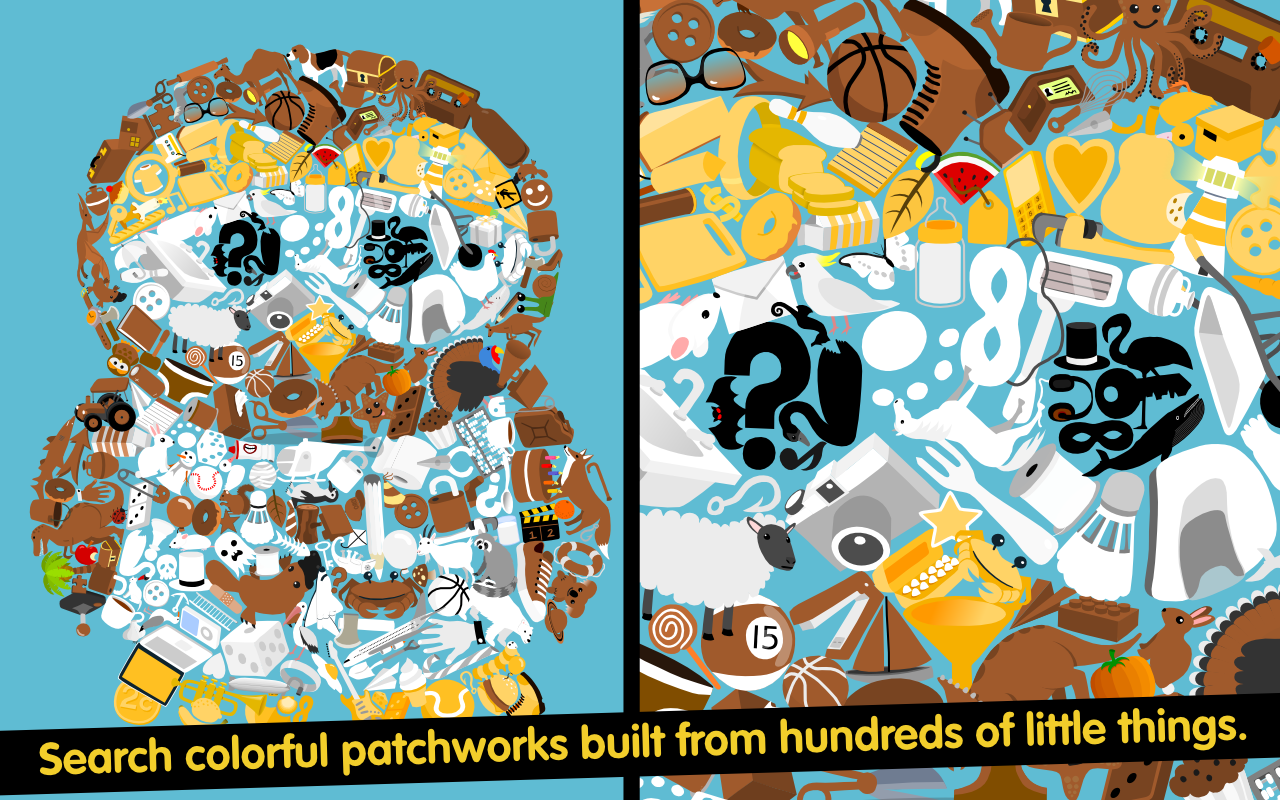 Little Things Forever is actually a sequel to Little Things, which was previously chosen as an iPad App for the Week. It is a seek-and-find game that does not only allow users to improve their visual abilities, but their focus as well.
It is not your usual hidden object game where everything seems to be in its proper place. Little Things Forever literally tricks your eyes with the way the "little things" you are looking for are lined up with objects that are of the same color and dimensions, making the game even more challenging as you progress through the levels.
Just because it's brain training does not mean that it's meant to be boring. These seven apps actually prove that making your brain sharper could be quite enjoyable too, which means that there wouldn't be too much resistance from your part as you go through the lifelong process of improving yourself.