When it comes to spring and early summer wedding trend, purple is the one able to rival to blue in elegant and royal characteristic, but the shade of purple would be softer and more neutral when pop with other color tone.
Special and whimsical purple has worked very well in matching strong color tone as well as dark color.
The shade of purple gives brides-to-be more space to image the fantastic wedding ceremony, and even you choose other color as main color tone, the shade of purple can be added as match in your centerpiece, decorationand bouquet.
No matter the way you would love to use the shade of purple, just create this wonderful wedding event that we believe will surprise your guest!
Shade Of Purple – Wedding Bouquet & Confetti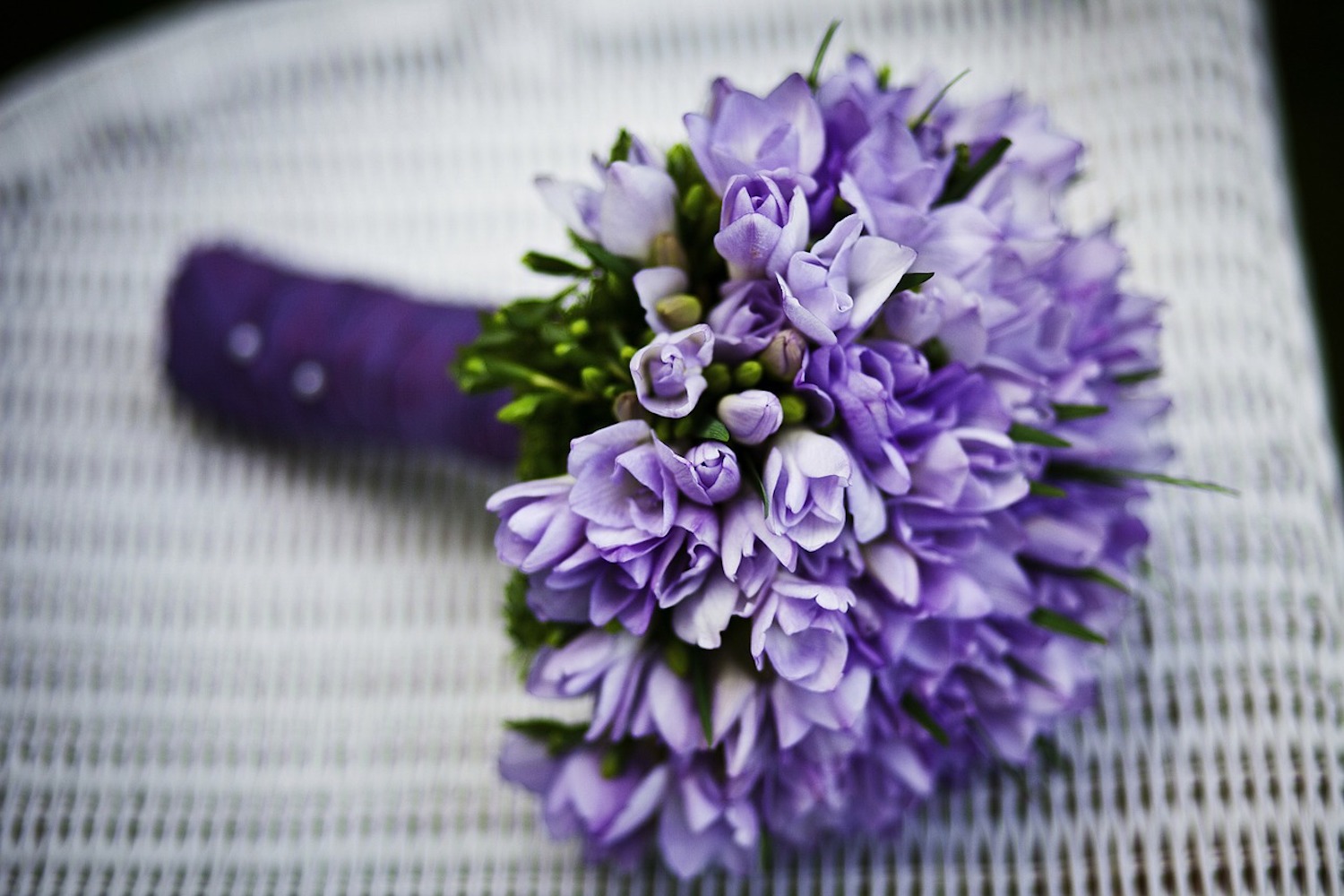 Purple lavender is the great choice for wedding flowers, the sweet smell and elegant shape are attractive for your guests.
This special flower will bring rustic and elegant visual in wedding bouquet, its seed can be used as confetti and when guests spread them, the shade of purple scenery would be so fantastic and gorgeous!
The cool water rose is another purple we recommend, its maybe not famous as lavender in purple flowers but it is famous for its romantic shape and cool name.
If you want to have classic and vintage wedding, go into this flower as main one in your wedding ceremony, the effect would never let you down.
Shade Of Purple – Bridal Gown & Bridesmaid Dress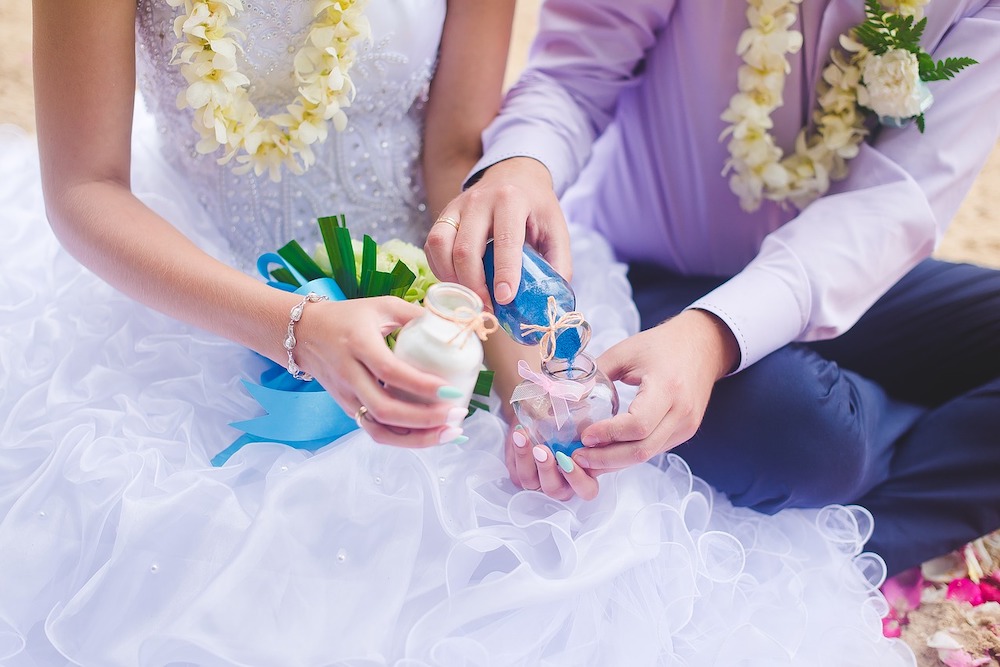 Wearing dusty purple wedding gown and walking down the aisle, you would be unbelievably elegant and terrific!
Also, if you want to choose white gown, then your bridesmaid can have shade of purple bridesmaid dress, so you will look mismatch and more elegant.
If you really like the most luxurious wedding, try matching purple and gold together, it will eclipse the wedding of others.
Purple wedding dress, golden hair accessories, bouquets or sparkling aisle decorations, I believe this will be an unforgettable wedding for everyone.
Shade Of Purple – Wedding Cake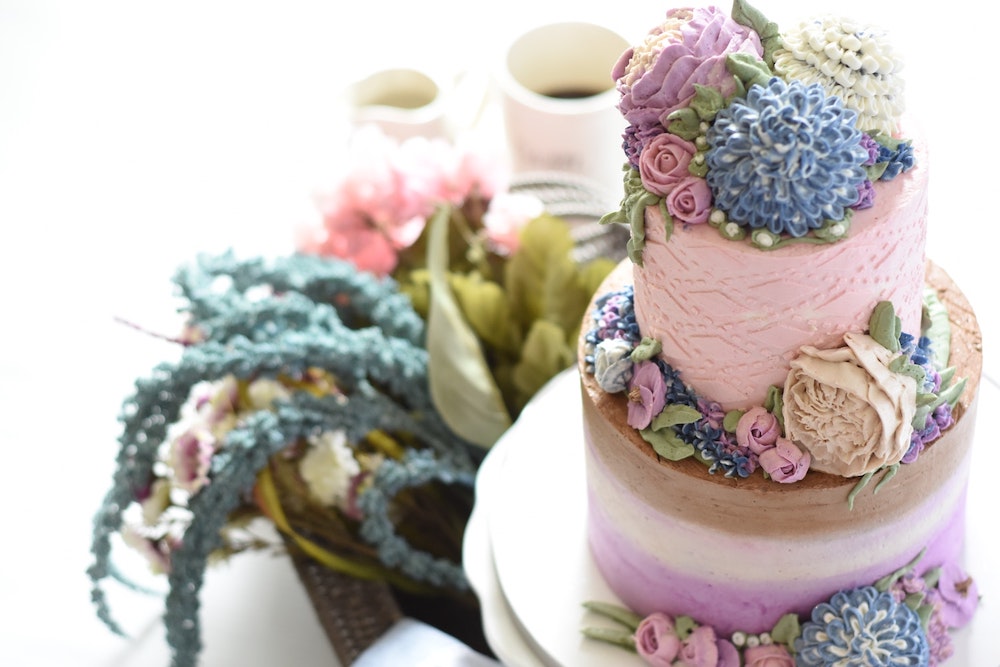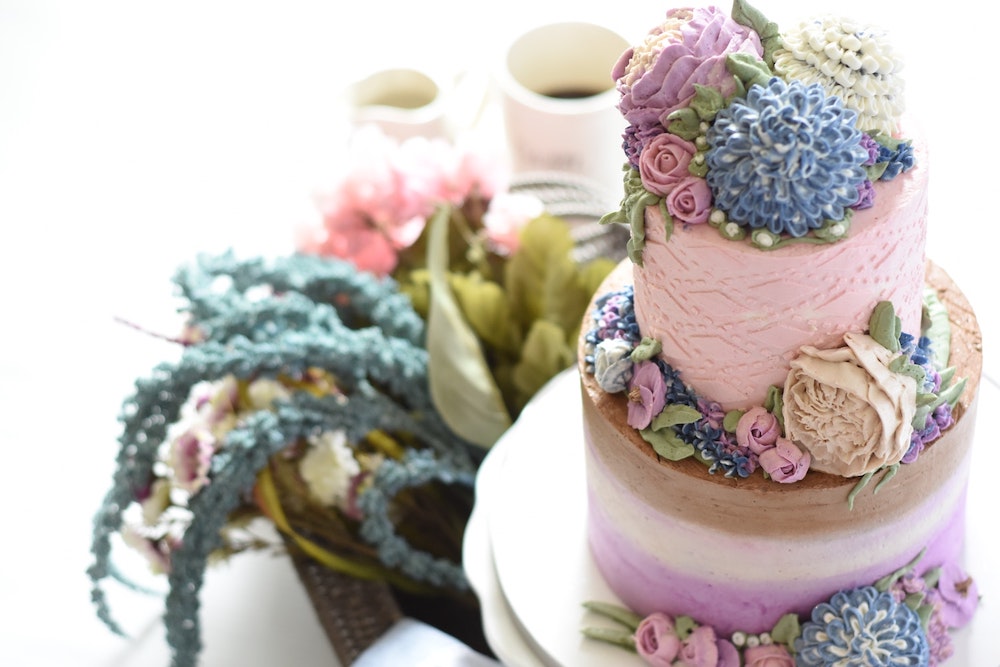 Sweet wedding cake in purple has incredibly charm to make your reception stylish and adorable, whether you want to have the purple wedding cake, or just like purple wedding topper, this wedding cake would leave your guests deep impression.
Multi-tiered wedding cakes are essential. You can make the most of your imagination to decorate it with bright colors of cream, fresh flowers, and even some cute accessories, which is enough to make your cake not only delicious but also attractive.
Shade Of Purple – Wedding Centerpieces
The focus of the elegant purple wedding center does not mean the use of large areas of deep purple, but the important placement need purple objects such as flowers, candles, table numbers, etc., which will make the purple theme more visible and soft.
You can visually see this wedding theme from this photo, a romantic purple floral theme, decorated with gold or rose gold metal.
At this time, it is recommended that the bride's wedding dress color is better for traditional white, so it is not easy to cause visual fatigue, it will look more elegant and luxurious.
Shade Of Purple – Wedding Jewels
Every woman is fascinated by jewelry, not to mention the brides, more than just purple jewels, including hair accessories, earrings, ring necklaces, etc. even your feet can be decorated with jewels.
Wedding dresses decorate with jewelry is now a trend. If you think it is too expensive, you can use cheap but beautiful crystal to Instead of jewels; it makes your wedding dreamy, like a princess or royal wedding.
Also, yellow or blue jewels are all perfect to your purple wedding, Jewelry is versatile, and any color can match purple.
Shade Of Purple – Wedding Invitations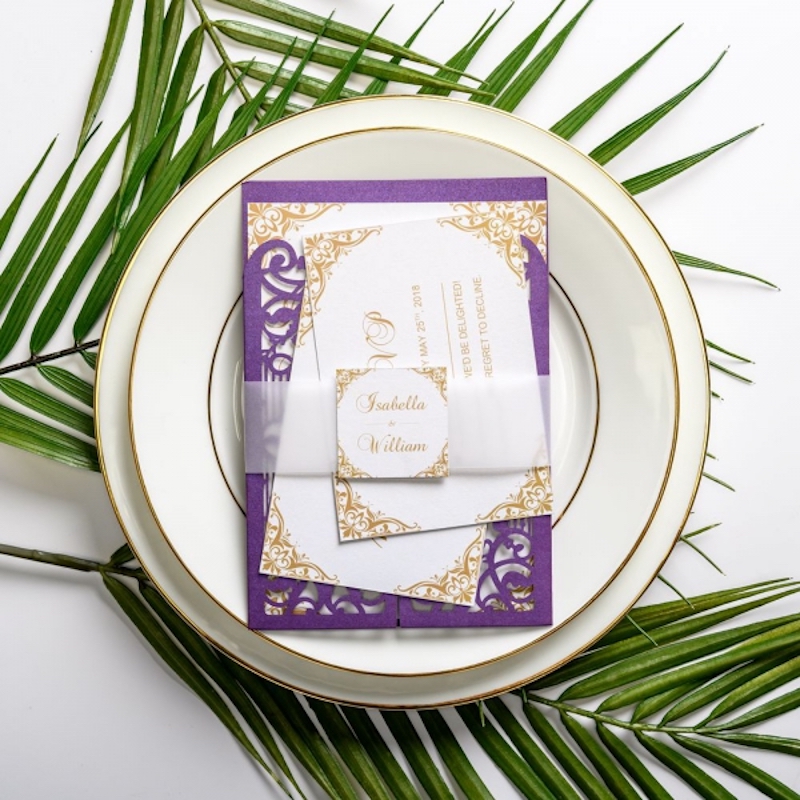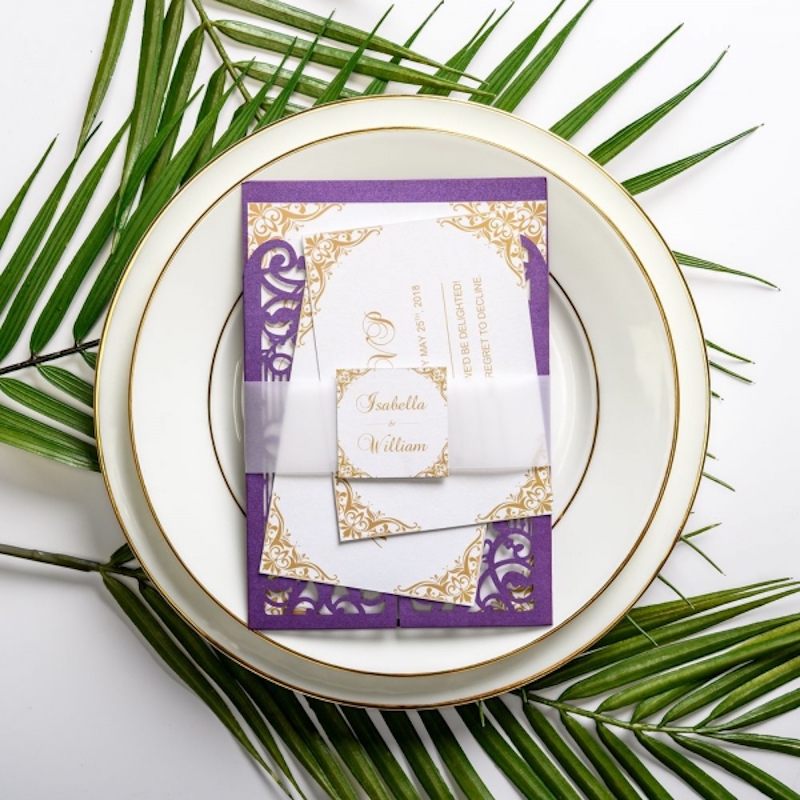 Purple wedding invitations are elegant and beautiful, and purple is never out of date, whether you are married this year or later, A purple-themed wedding can always be considered as one of the objects to choose.
Recently, our website has launched a lot of new products, this is one of the popular styles.
Our site mainly sales laser cut wedding invitations, if you like UV print invitations, vintage invitations, pocket wedding invitations, rustic & country style wedding invitations, they can all be found in our site.
Or what style you like, we can customize it for you. At the same time, our price can be said to be the lowest in the whole network, and there are concessions all year round, If you have a recent wedding request or are interested in our products, just click on our website!
After viewing so many purple wedding inspirations, share them to your friends or families! What's more, get about to have your own celebration abrim with fresh flowers and leaves!
For more rustic wedding invitations please visit WIP official website https://www.weddinginvitespaper.com, we provide all kinds of cheap and elegant wedding invitations for all seasons