Last Updated on March 8, 2022
Who Is Bryan Cranston?
Bryan Lee Cranston is an American actor and filmmaker who is most famous for his roles in the AMC crime drama series Breaking Bad (2008–2013), the film Little Miss Sunshine (2006), and the Fox sitcom Malcolm in the Middle (2000–2006). Cranston is also known for his roles in the NBC sitcom Seinfeld (1994–1997) and in the Prime Video crime drama series Sneaky Pete (2015–2019). He has appeared in many other acclaimed films over the years, including Saving Private Ryan (1998), Drive (2011), Argo (2012), Godzilla (2014), and The Upside (2017).

Besides acting, Bryan Cranston has also contributed to numerous films and television shows as a voice actor, director, producer, and screenwriter.

As a voice actor, Cranston is best known for lending his voice to the 1992 film Ramayana: The Legend of Prince Rama and the 2012 blockbuster Madagascar 3: Europe's Most Wanted. His other notable voice acting roles were in the films Kung Fu Panda 3 (2016) and Isle of Dogs (2018).

Cranston is credited for directing episodes of several television series, including Breaking Bad, Modern Family, Malcolm in the Middle, and The Office.
Quick Facts
| | |
| --- | --- |
| Full Name: | Bryan Lee Cranston |
| Popular Name: | Bryan Cranston |
| Gender: | Male |
| Birth Date: | March 7, 1956 |
| Age: | 65 years |
| Parents: | Joseph Louis Cranston and Annalisa Sell Cranston |
| Siblings: | Kyle Edward Cranston and Amy Cranston |
| Birth Place: | Los Angeles, California |
| Nationality: | American |
| Ethnicity: | Austrian-Jewish, German, and Irish |
| Education: | Canoga Park High School and Los Angeles Valley College |
| Marital Status: | Married ; previously married to writer Mickey Middleton (from 1977 to 1982) |
| Sexual Orientation: | Straight |
| Wife/Spouse: | Robin Dearden |
| Children: | Actress Taylor Dearden Cranston (born to his current wife Robin Dearden) |
| Dating: | N/A |
| Net Worth: | USD 40 million (as of April 1, 2021) |
| Source of Wealth: | Acting, Production, Directing, Screenwriting, and Other Ventures |
| Height: | 5′ 10″ (1.79 m) |
| Weight: | 76 kg; In pounds: 167 lbs. |
Early Life
Bryan Cranston was born on March 7, 1956, in Los Angeles, California, to Joseph Louis Cranston and Annalisa Sell Cranston. His father was an amateur boxer turned actor, whereas his mother was a radio actress.

Cranston graduated from Canoga Park High School, after which he proceeded to Los Angeles Valley College where he earned an associate's degree in political science in 1976.
Career Information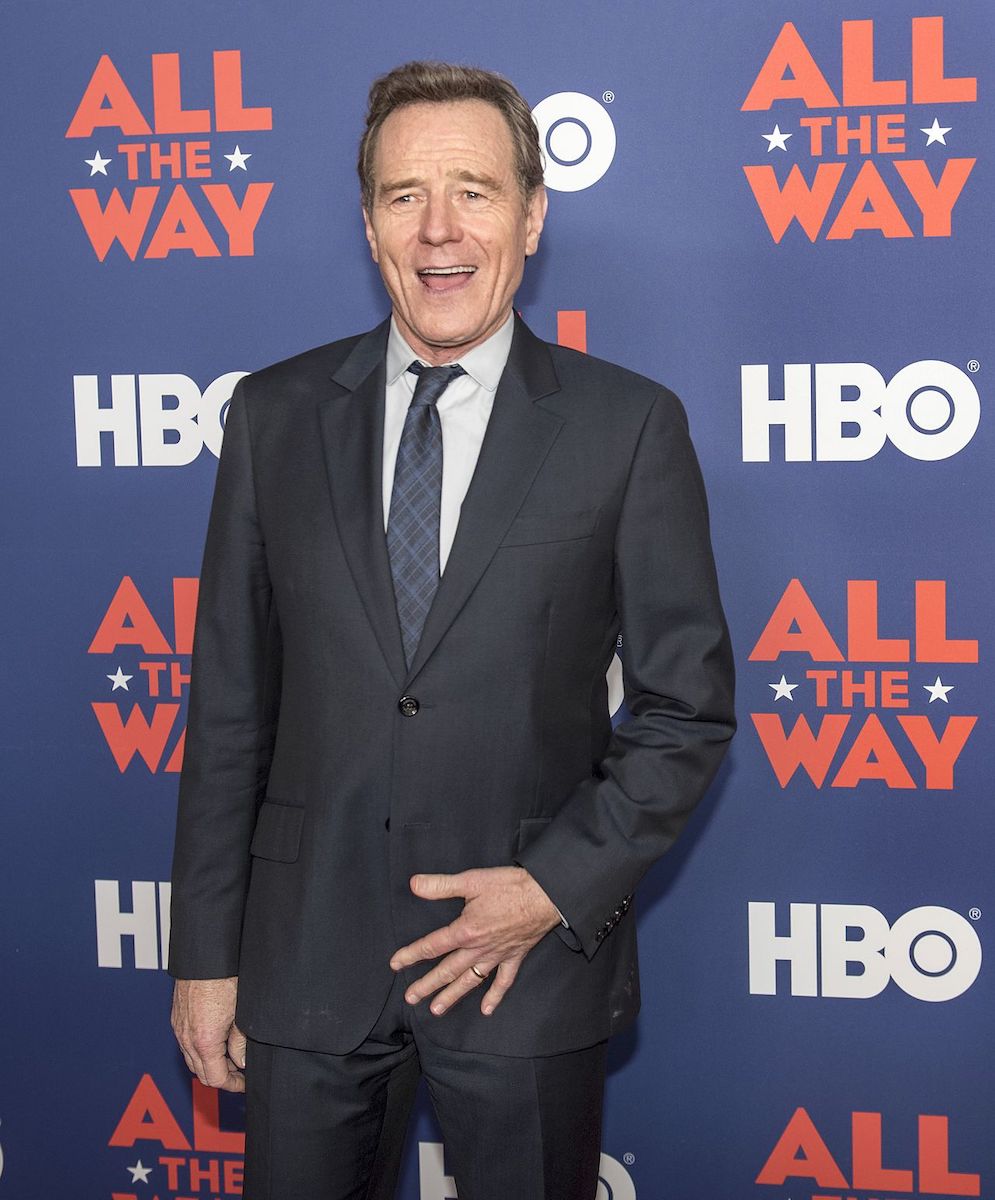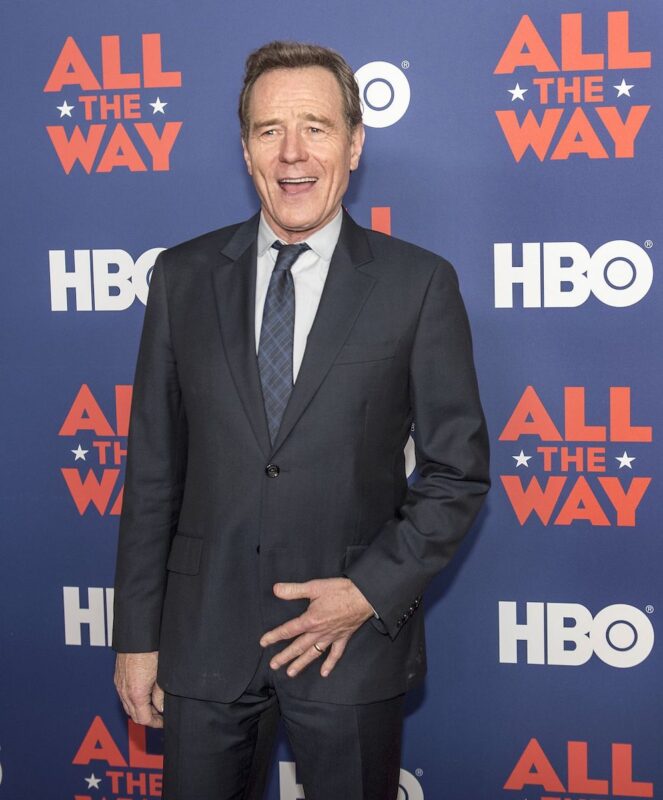 After graduating from college, Bryan Cranston kicked off his acting career in local theaters. He performed a number of plays at the Granada Theater located in the San Fernando Valley. However, a lack of funds threatened to derail his acting ambitions.

Cranston took numerous odd jobs to make ends meet, including working as a waiter, truck loader, camera operator, night-shift security guard at a local LA community, and CCTV security guard at a local supermarket. He also performed weddings for $150 per service, having been ordained as a minister by the Universal Life Church.

Bryan Cranston appeared in the ABC soap opera 'Loving' from 1983 to 1985. He later starred in the 1988 short-lived series Raising Miranda.

In 1989, Cranston appeared in an episode of the television series Baywatch. Around the same period, he lent his voice to the Japanese anime Macross Plus, Armitage III: Poly-Matrix, and Street Fighter II: The Animated Movie, as well as the children's series Mighty Morphin Power Rangers. He earned $50 per hour for his voice-acting role on Mighty Morphin Power Rangers.

In 1994, Bryan Cranston achieved widespread success following his appearance on Seinfeld. He went on to appear on the sitcom until 1997. Cranston continued landing roles in a variety of films over the next few years, including That Thing You Do! (1996), Strategic Command (1997), and Babylon 5 (1997).

In 1998, Cranston appeared in an episode of The X-Files, as well as in the HBO miniseries From the Earth to the Moon and in the Hollywood blockbuster Saving Private Ryan.

In 2000, Cranston was cast in the comedy series Malcolm in the Middle. He remained in the series until 2006.

Cranston's next major role came in the ACB Family miniseries Fallen, where he played Lucifer. In 2006, he was yet again cast in another Hollywood blockbuster, Little Miss Sunshine.

From 2008 to 2013, Bryan Cranston starred in the series Breaking Bad. He also appeared in a number of films during this period, including The Lincoln Lawyer (2011), Drive (2011), Contagion (2011), Batman: Year One (2011; as a voice actor), and Madagascar 3: Europe's Most Wanted (2012; as a voice actor).

Other major films that Cranston has appeared in include:

• Argo (2012)
• Godzilla (2014)
• Trumbo (2015)
• The Infiltrator (2016)
• Wakefield (2016)
• The Upside (2017)
Awards and Recognitions
Bryan Cranston received a Primetime Emmy Award in the category "Outstanding Lead Actor in a Drama Series" a record four times for his performance on Breaking Bad (2008- 2010 and 2014). He won two additional Primetime Emmy Awards in the category "Outstanding Drama Series Awards" as a producer of the same show.

Other notable awards by Bryan Cranston include:

• 1 Golden Globe Award
• 1 Lawrence Oliver Award
• 2 Tony Award
• 4 Satellite Awards
• 4 Screen Actors Guild Awards
Bryan Cranston's Net Worth
As of April 1, 2021, Bryan Cranston had a net worth of $40 million. Cranston has earned much of his wealth from acting.

He reportedly earned $225,000 per episode of Breaking Bad. Given that the series aired more than 60 episodes, you can only imagine the total amount Cranston made from it.

Besides acting, Cranston also earns from directing, production, and screenwriting.
Lessons from Bryan Cranston
1. Keep hope alive regardless of your life's present circumstances

Did you know that Bryan Cranston once presided over wedding ceremonies to make ends meet? Well, it would have been convenient to give up on his acting ambitions at the time. But Cranston kept hope alive, and the rest is history.

2. Be consistent

Talent may get you to the top. However, it takes consistency to stay relevant. Bryan Cranston has consistently appeared in movies and television shows ever since he broke into the entertainment limelight in the 80s.

3. Love whatever you do

Many celebrities start off with acting and then branch out to other ventures like music or comedy. But Cranston's career has revolved around acting and filmmaking, which speaks to his passion for the job.
Famous Quotes by Bryan Cranston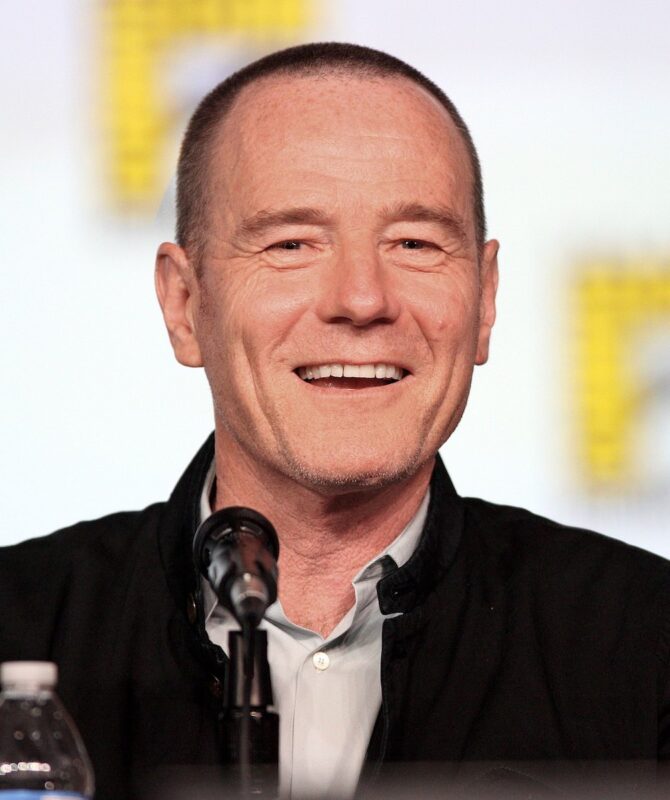 "Any kind of civil rights oppression is wrong."
"I learned long ago to focus on things you can control and don't even pay attention to things you don't."
"I wish Americans thought more like Europeans when it comes to money and work. They take time off, they do what they love. We think work is the most valued commodity. Really the most valued commodity is time."
"In order to be an actor you really have to be one of those types of people who are risk-takers and have what is considered an actor's arrogance, which is not to say an arrogance in your personal life. But you have to be the type of person who wants the ball with seconds left in the game."
"Something's happened in our society which I don't think is beneficial, and that's what you see the public being fed box-office news. Newscasts now, every local station – I've been traveling around the country a lot, and you see the local news, and they give box-office reports."
Final Word
Bryan Cranston is an American actor, producer, director, and screenwriter who has appeared in scores of movies and television series after making his cinematic debut in the 80s. Despite having been in the entertainment industry for nearly four decades, Cranston continues to land high-profile film and television roles. He has a net worth of $40 million in 2021.