Last Updated on January 24, 2023
Ever heard of the famous phrase "to kick the bucket?" Well, all of us will kick that proverbial bucket someday, that's a given. But before you do, I bet there are certain things that you hope to accomplish, and that's what a bucket list is all about.
Simply put, a bucket list refers to a list of all the things you intend to try, goals that you want to achieve, or the life experiences that you wish to have before you die.
It's important to mention that we also tend to have lists of the things we wish to achieve within specific time periods. While such lists may often be referred to as bucket lists, the more appropriate term is a life list. The main difference between a bucket list and a life list is that the latter must be accomplished before a predetermined date.
In this post, we shall explore the top 1000 bucket list ideas, but first things first.
What's The Significance of a Bucket List?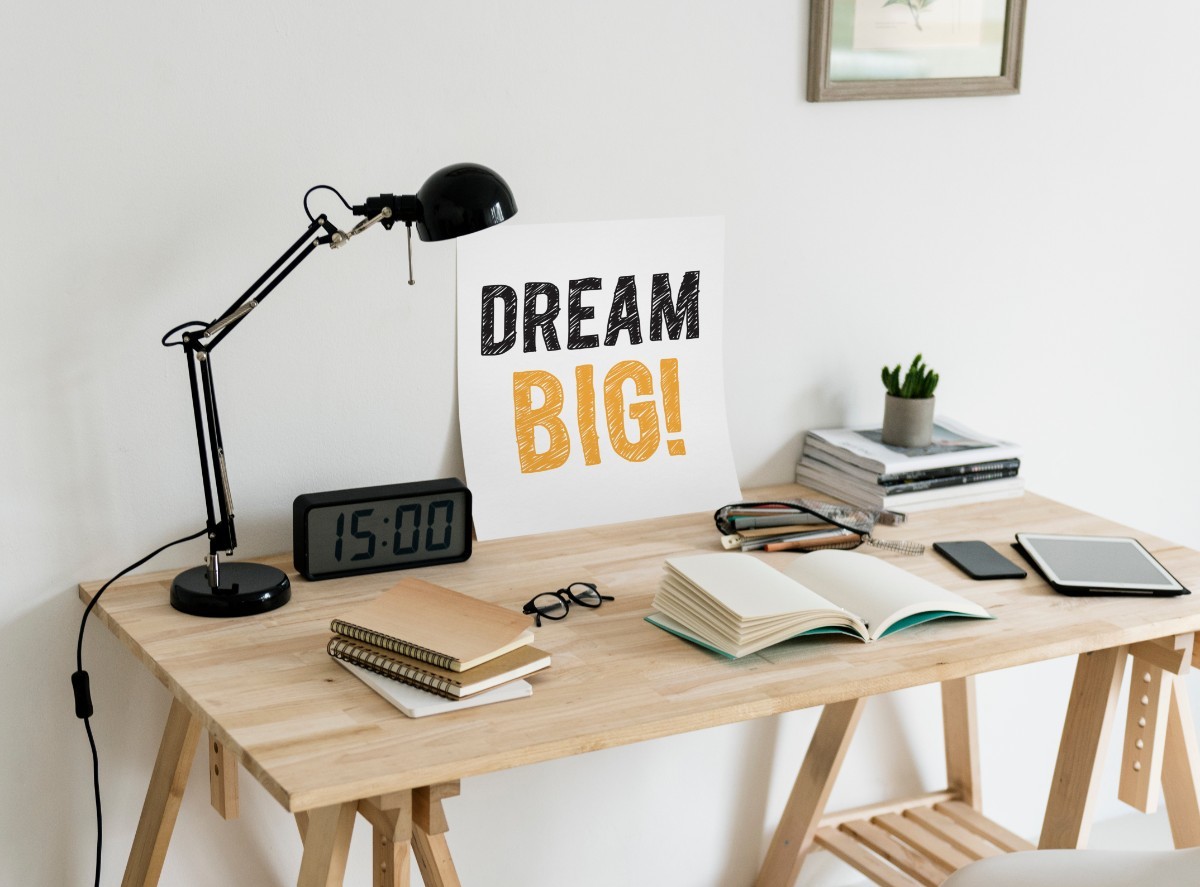 A bucket list makes you stop and think about all the things you wish to accomplish and experience in your lifetime. It's an excellent way of rounding up all of your life's dreams and ambitions, then drawing a road map of how you intend to achieve them.
These goals could be anything, ranging from learning to climb a tree to going on scintillating game drives in Africa, enrolling for a Master's Degree program, etc.
A bucket list is also an excellent way to prioritize your life's goals. You could be having hundreds of things that you desire to achieve before you die. But if you don't rank them in order of importance, you may end up accomplishing very little by the time your life comes to an end. Through a bucket list, you can determine what must be done first and what can be deferred to a later time.
Another significance of bucket lists is that they inspire hope and curiosity, thereby increasing your happiness. These lists detail all the things that if you accomplish, will leave you feeling happier and more upbeat about life.
A bucket list also serves as a constant reminder that whichever way you live your life, no one is getting out of this world alive anyway. Therefore, you should never skimp on the things that make you happy.
Lastly, a bucket list enables you to walk through life with a profound sense of time. The list reminds you of the fleeting nature of life and the certainty of death.
And that sense of time invokes an inner peace in all of us, while also helping us make peace with the world around us.
How to Make a Bucket List
1. Dreamstorm
Dreamstorming is a process whereby you dream while you seamlessly brainstorm. As you dreamstorm the ideas, list them down on a piece of paper or on your computer.
Ordinarily, brainstorming would require that you focus on ideas that are out of sight but not out of reach. However, when it comes to dreamstorming, you're free to get as creative as possible.
List down as many ideas as you can, including those that seem utterly impossible to achieve. Write anything that comes to your mind, which sounds like it could make you happy.
It could be simplistic, sophisticated, ridiculous, or outright bizarre. Provided the idea can inspire some happiness, then it's worthy of consideration.
2. Prioritize Your List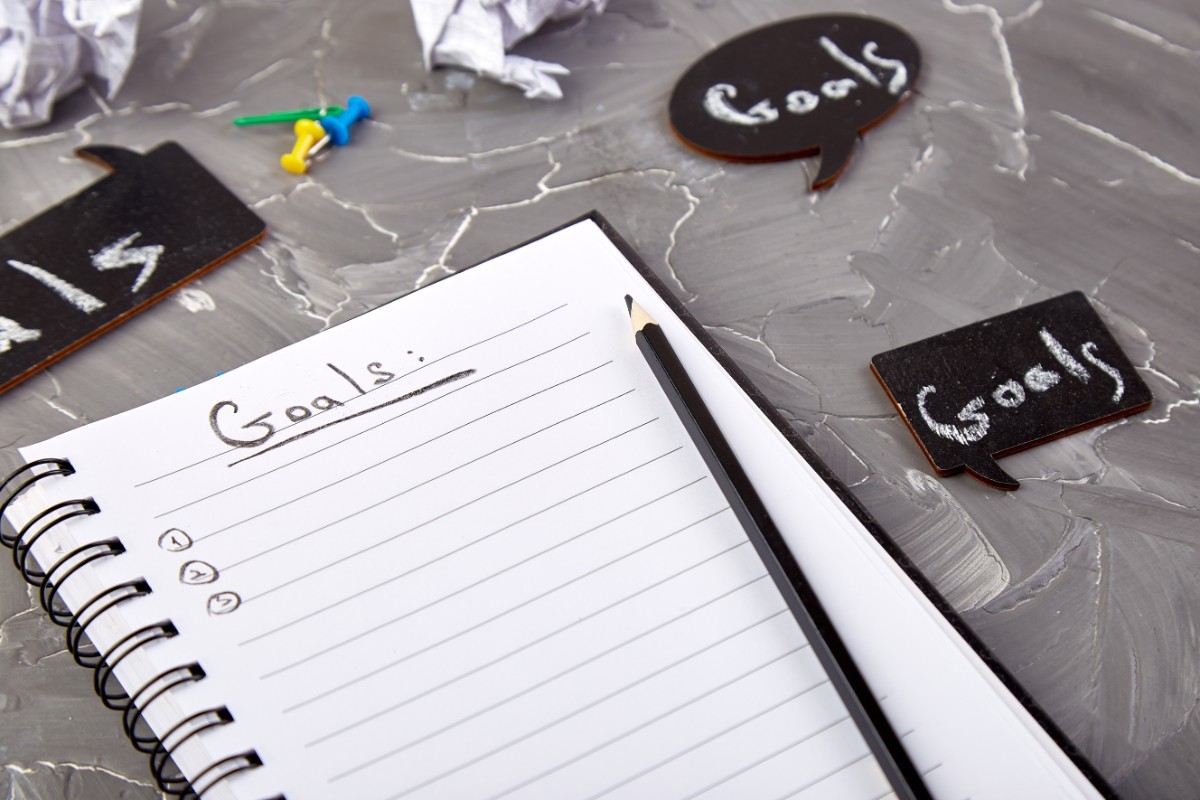 After listing all the ideas that came to your mind, now break the items down in order of importance and urgency.
Typically, bucket list ideas can be broadly categorized as short-term, medium-term, and long-term. For instance, if you have conquering Mount Everest as one of the items in your bucket list, you can't possibly defer this till you're in your 70s or 80s.
Besides the time limit, there are various other criteria you can use when prioritizing the items in your bucket list. You could choose to begin with the things that excite you the most or start with those that require minimal financial resources, etc.
At this point, you might also consider forging partnerships. You could rope in your spouse, family members, friends, business associates, or anyone else with whom you have shared interests.
3. Time to Plan
Once the items on your bucket list appear in their order of priority, start planning on how to achieve them. To do that, try to answer the five fundamental questions below as conclusively as possible:
When do you intend to pursue this activity? Be specific regarding the time of day, week, month, or year, depending on how intensive and extensive the activity is.
Where will the activity be undertaken? If it's in a foreign land, make arrangements for a flight, your lodging facility, and everything you'll need to make your stay comfortable.
Who are you pursuing the activity with? If you're going on a vacation to an exotic destination, are you traveling solo or along with your spouse, family, or friends?
How should this item be completed? Define the resources you need to make the idea a success.
What must you do to actualize the idea? This is the most important question to settle. It involves drafting a plan of action on how to make the idea a success, then following through with it to the end.
Top Categories of Bucket List Ideas
Bucket List Ideas for Finances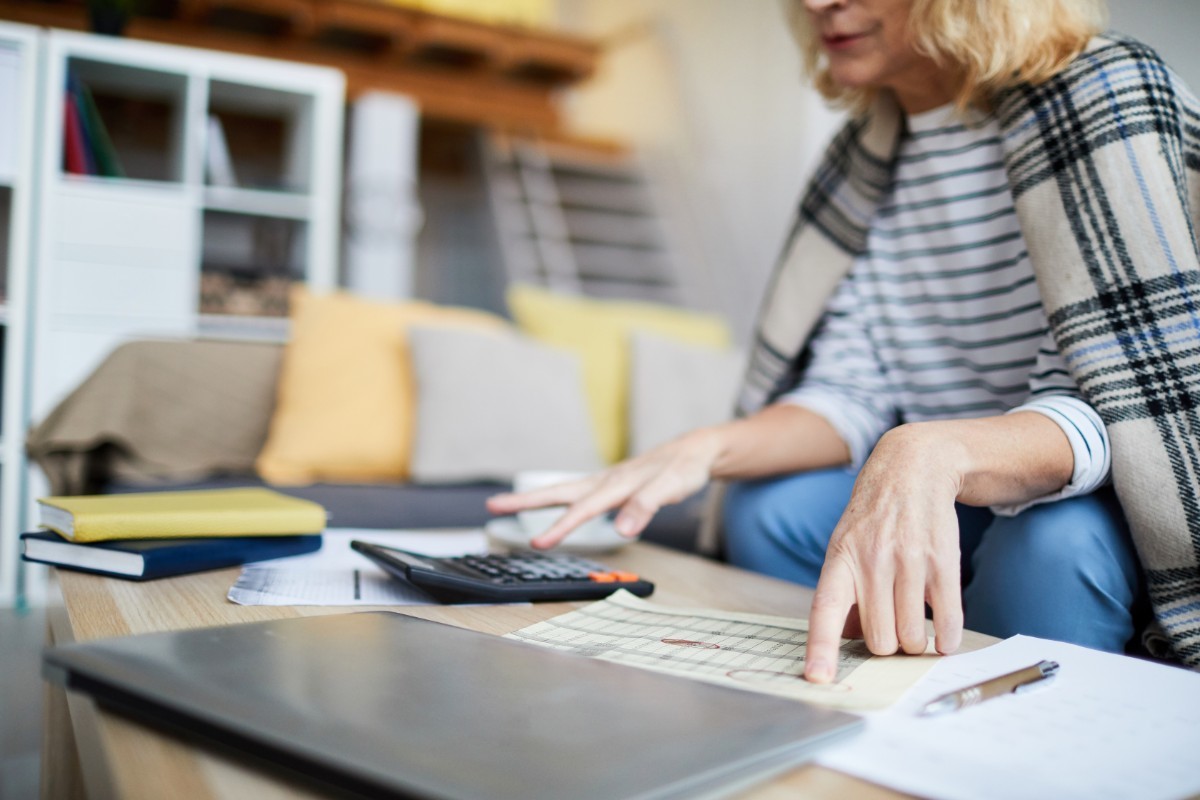 Pay off student loan debt.
Set up automatic savings or investments.
Ask for a raise.
Automate financial activities.
Build an emergency fund.
Save for a down payment on a house.
Max out 401(k) contributions.
Pay off credit cards.
Start a side hustle.
Save for a dream vacation.
Acquire a perfect credit score.
Buy term life insurance.
Learn to create a budget.
Read personal finance books.
Do own taxes.
Invest in a way that will increase earning potential.
Create one or more passive income streams.
Set aside donations to charities.
Have a business.
Fund a sabbatical.
Make a large purchase with cash.
Build up a certain amount in an investment account.
Sell something you created.
Take an expensive vacation but remain debt-free.
Go a month without spending money.
Get a job in sales.
Build a 6-month emergency fund.
Pay cash for a vehicle.
Stack up money/points/miles each time you buy something.
Downsize your splurges.
Have a "buy nothing" weekend.
Open a savings plan dedicated exclusively to one item.
Negotiate your salary.
Get a clutter-free and sell unused items.
Check your credit report to make sure there are no errors.
Pay off at least one outstanding balance.
Use apps to make money.
Dabble in the stock market.
Research new investment opportunities.
Set aside "fun" money.
Save coins in a large container.
Create a financial plan.
Keep meticulous financial records.
Spend more than a week in a rural part of your hometown.
Set up overdraft protection.
Write down everything you spend.
Find mentors who are doing what you want to do, and doing it well.
Live below your means.
Buy an entire outfit at a second-hand store or find some awesome kitschy decor.
Try extreme couponing.
Hire at least 10 people for your business.
Contribute to your retirement plan.
Go to dinner and/or the movies alone.
Take a look at your present finances.
Create a vacation account.
Lower your monthly bills.
Don't add any more debt this year.
Stop excessive use of credit cards.
Make sure you can pay off all your monthly expenses and still maintain your lifestyle.
Go back to education/join the University of the Third Age.
Make $1 million before you die.
Get a will in place.
Continue to build wealth.
Build college funds for future children.
Teach kids about money.
Retire from current day job at the age of 55.
Help others with their finances.
Bucket List Ideas for Travel
Discover the Amazon rainforest and river.
Ride the Trans-Siberian, Russia-China.
Be intrigued by the Stonehenge.
Teaching English in other countries as a foreign language.
Visit the Taj Mahal.
Explore the architectural beauty of Petra.
Walk along the Great Wall of China.
Go to the Colosseum.
Get stunned by the Great Pyramid of Giza.
See the Sistine Chapel in Vatican City, Italy.
Sleep under the stars in NamibRand, Namibia.
Sail on the ethereal beauty of Ha Long Bay.
Discover majestic and Gothic style of the Milan Cathedral.
Explore the magnificent Angkor Wat.
Drink wine under the Eiffel Tower.
Visit Notre Dame Cathedral.
Participate in a hiking tour in the Grand Canyon.
Go to one of the most isolated and mysterious islands on Earth, Easter Island.
Enjoy a performance at the Sydney Opera House.
Visit Saint Basil's Cathedral and the Red Square.
Dive on the Great Barrier Reef.
Don't forget to see the Statue of Liberty.
Visit the Summer Palace in China.
Admire Mount Rushmore.
Take a boat ride in Palawan, Puerto Princesa Subterranean River National Park.
Go on an aurora borealis viewing in Norway.
Visit Hagia Sophia.
Search for Nessie in the Loch Ness.
Go on a hot balloon trip over the Incredible Temples of Bagan.
Discover the Wailing Wall in Jerusalem.
Immerse yourself in the beauty of the Iguazu Falls.
Visit the city of Lhasa and the Potala Palace.
Tour in Patagonia
Climb the Heavenly Stairs in China.
Watch whales at Saguenay-St. Lawrence Marine Park in Québec, Canada.
Cycle your way through Tuscany.
Get splashed at the Victoria Falls.
Pull an all-nighter in Ibiza.
Spend the night in Jordan's Wadi Rum Desert.
Take the 'walk of faith' at Tianmen Mountain in China.
Feed the swimming pigs of Exuma.
Visit the Acropolis of Athens.
Swim in Jellyfish Lake in Palau.
Sleep in an overwater bungalow in Bora Bora.
Walk through Indonesia's Tegalalang Rice Terraces.
Drive Colorado's Million Dollar Highway.
Visit St. Peter's Basilica.
Tour a monastery at Meteora in Greece.
Take a gondola in Venice.
See the sunrise at Borobudur Temple in Indonesia.
Explore the Silent City of Mdina in Malta.
Kayak with Beluga Whales in Manitoba, Canada.
Walk the Spanish El Camino de Santiago de Compostela.
Sleep in an ice hotel in Sweden.
Experience Istanbul's call to prayer at the Blue Mosque.
Participate in a wild South African Safari at Serengeti National Park.
Be amazed by the Great Geysir in Iceland.
Admire Big Ben's mighty clock in London.
Visit the Louvre Museum in Paris.
Relax at the Blue Lagoon in Iceland.
Walk around on Cinque Terre along the stretch of the Ligurian coast.
Swim with turtles in Ningaloo, Western Australia.
Spot a snow leopard in Ladakh, India.
Visit the city that was destroyed by the Vesuvius eruption, Pompeii.
Tour Havana, Cuba in a classic car.
Cuddle a whale in Baja California, Mexico.
Visit the mighty Sagrada Familia in Spain.
Sleep on a private isle in Scotland.
Bucket List Ideas for Adventure and Outdoors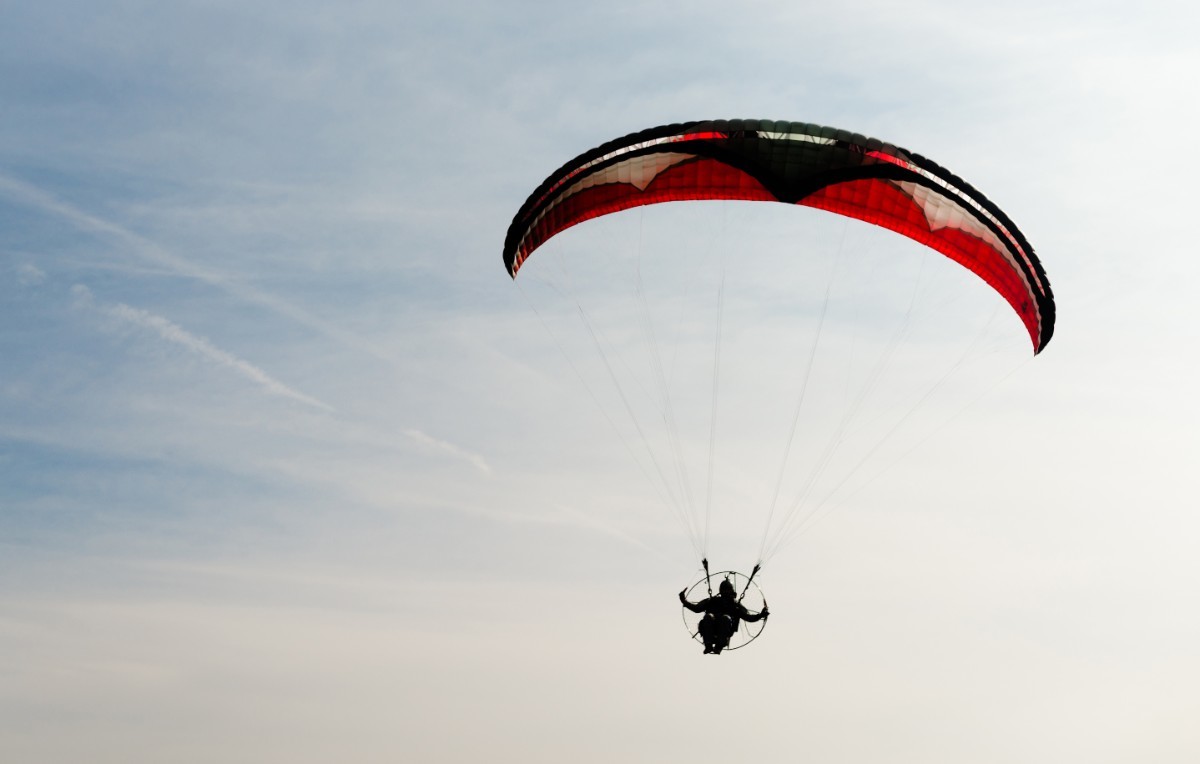 Raft the Grand Canyon Arizona, USA.
Run with the bulls in Spain.
Go snow skiing in Whistler.
Grab your pole for some fly-fishing in Montana.
Try zip-lining in Costa Rica.
Sleep at Everest Base Camp, Nepal.
Go glacier walking in Iceland.
Trek to Machu Picchu, Peru.
Hike the Milford Track in New Zealand.
Skydive to the Great Blue Hole, off the coast of Belize.
Climb Kilimanjaro, Tanzania.
Descend into into Thrihnukagigur volcano in Iceland.
Cuddle a whale in Baja California, Mexico.
See the fall colors on the Appalachian Trail, USA.
Raft the Zambezi River, Zambia.
Ride through the Sahara.
Hike through the Antelope Canyon in Arizona.
Discover the Jeita Grotto in Lebanon.
Drive through Glacier National Park, USA.
Climb the Mount Fuji, the highest of Japan's mountain.
Explore the Glowworm Cave of New Zealand.
Walk on Golden Gate Bridge in the city of San Francisco.
Get splashed at Niagara Falls in the Canadia-US border.
Climb the Leaning Tower of Pisa in Italy.
Walk on the mysterious Giant's Causeway on the Ireland's North East.
Snorkel on Komodo Island in Indonesia.
Discover the Black Forest of Germany.
Hike on the Rainbow Mountain in Peru.
Swim with whale sharks in Cancun.
Attend the Kentucky Derby.
Float in the Dead Sea.
Cross the flat salt dessert of Salarde Uyuni in Bolivia.
Hot air balloon over Cappadocia in central Turkey.
Hike the active Pacaya Volcano in Guatemala.
Sandboard at Huacachina, a desert oasis in Peru.
Take a boat to Jeju Island, South Korea.
Enjoy a bath in Pamukkale in Turkey.
Hike to the Vesuvius, in Naples, Italy.
Admire the blue flames at Ijen Volcano on Java Island.
Ride a horse in Mongolia.
Hunt for glaciers in Greenland.
Dogsled in Siberia in winter.
Go on a canoe safari in the Okavango Delta, Botswana.
Swim through Mexico's cenotes.
Sand surf in the Sahara.
Paraglide over the Blue Lagoon in Oludeniz, Turkey.
Snorkel between continents at Thingvellir National Park, Iceland.
Heli-ski in Switzerland.
Float along the Amazon.
Go 'volcano boarding' on Cerro Negro.
Camp in Antarctica.
Walk the Chadar Trek frozen river in India.
Surf "The Pipeline" in Oahu.
Zip line over Niagara Falls.
Bungee jump above the Kawarau River, New Zealand.
Dive Belize's Great Blue Hole.
Soak in Devil's Pool at Victoria Falls.
Swim with wild dolphins in the Azores, off the coast of Lisbon.
Float in Darwin Lake, Galápagos Islands, Ecuador.
Scale Half Dome at Yosemite National Park.
Go BASE jumping off Kjerag in Norway.
Climb Leukerbad Via Ferrata in Switzerland.
Hike the Mendenhall glacier in Juneau, Alaska.
Ice climb the Hyalite Canyon in Montana.
Hang glide over Rio de Janeiro.
Play on the world's highest tennis court at the Burj Al Arab in Dubai.
Do the Mt. Huashan plank walk in China.
Bucket List Ideas for Connecting and Forging Relationships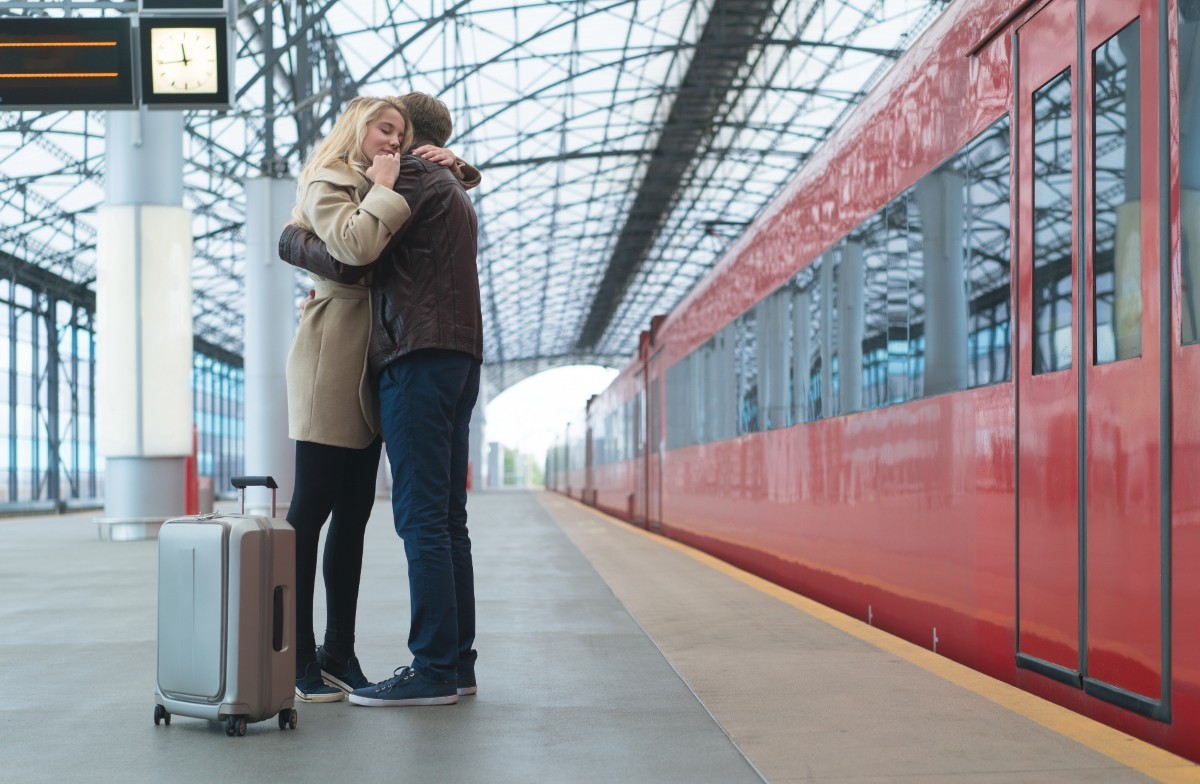 Say "I love you" every single day to your spouse or partner, and children.
Write your parents a letter to tell them everything they did right and how much you appreciate it.
Throw a party for your friends to celebrate them.
Set aside the time and money to visit a friend or relative you care about who lives far away.
Surprise your spouse or partner with something truly unique.
Organize a memorable girls' or guys' weekend in a big beach house.
Go on a road trip with your bestfriend.
Have a completely tech-free week in your family.
Take each of your children on a special date for one-on-one time every month.
Learn about your family tree and share it with your family.
Join a group or social club of like-minded people to expand your circle.
Go on an REI trip or Road Scholar's trip by yourself to meet new people.
Organize a big family reunion.
Take your Mom or Dad on a once-in-a-lifetime trip.
Reach out to someone you admire and get to know them.
Start a new family tradition.
Ask your spouse relationship-building questions.
Get a couple's massage.
Read to each other in bed.
Go to a cooking class with your spouse.
Cuddle on the hood of your car while gazing up at the stars.
Take a bubble bath while listening to soothing music and sipping out of wine glasses.
Kiss on the top of a ferris wheel.
Splurge on a three course meal at a five star restaurant.
Rent a hotel for a night, even if it's right next to your house, so you can slip into the hot tub together.
Go horseback riding.
Kiss in the rain.
Have a picnic in a secluded area of the park, complete with champagne and your favorite chocolate.
Walk around a museum while holding hands.
Browse through a bookstore and pick out a novel that you can take turns reading.
Get matching tattoos.
Go to the nearest big city and shop for an entire day.
Have a spa day.
Take a billion selfies.
?Create your own Instagram hashtag.
?Watch an entire TV series in one sitting.
Come up with an extremely long, cool handshake.
Eat a full tub of ice cream in one sitting.
Hunt for antiques at a Flea Market.
Bake some cakes. And some cupcakes.
Go to a drive-in movie.
Make a pizza.
Go for a drive with no destination and just blare the music and sing your hearts out.
Build a fort and have a sleepover in it.
Make friendship bracelets.
Road-trip to Disney and pretend like you are kids again.
Give each other makeovers.
Create a dance routine.
Make a montage video of all your best moments together.
Get dressed to the nines and attend a wedding.
Go to a karaoke bar and sing the sappiest duet that you can think of.
Climb to the top of your building and have drinks on the roof.
Hold hands while you go ice-skating.
Take corny pictures in matching sweaters for your holiday cards.
Take a kissing selfie in front of something you thought you'd never see, like the Grand Canyon.
Create a scrapbook that contains all of your precious memories.
Take a long walk on the beach.
Go on a scavenger hunt around town.
Buy tickets for a romantic cruise that'll give you a chance to reconnect.
Visit an animal shelter and adopt a puppy together.
Visit a tide pool with loved ones.
Play in the puddles on a rainy day.
Watch the stars at night and teach your children the names for different constellations and planets.
Plant a veggie patch or herb garden with your family.
Do a camping trip as a family.
Enjoy a carriage ride through a historic city.
Take the family geocaching.
Bucket List Ideas for Health and Wellness
Practice mindfulness daily.
Improve your emotional intelligence.
Deal with all of your past baggage (in therapy or otherwise).
Practice radical self-acceptance.
Learn to let go of things you can't change.
Question your assumptions and limiting beliefs.
Stop gossiping, judging, and passive-aggressive behaviors.
Practice gratitude daily.
Prioritize experiences over things.
Identify your major stressors and deal with them.
Do more of what makes you happy.
Spend more time in nature.
Get treated for anxiety, depression, or any other mental health issue.
Go vegetarian for one month.
Schedule an appointment with a mental health counselor.
Get a gym membership.
Go vegan for one month.
Eat an entirely plant-based diet for one month!
Cook all your own meals for two weeks straight.
Meditate for 15 minutes every night before bed.
Try a new type of exercise such as cycling, weight lifting, or barre classes.
Compliment yourself every day in the mirror.
Floss every night!
Find a fitness routine that works for you and stick to it.
Stretch for five minutes every morning.
Stand up and stretch every hour at work.
Eliminate processed foods from your diet.
Wear sunscreen for all outdoor activities.
Visit your physician every year for a check-up.
Reach your goal weight.
Get a minimum of eight hours of sleep every night.
Stay up-to-date on vaccines and flu shots.
Work on giving up any negative feelings you've been holding on to.
Get a plant for your workspace.
Find something to laugh at every day.
Take time to appreciate nature.
Make time for yourself every day.
Organize your home and workspace — an organized life leads to an organized mind!
Try yoga, reiki, acupuncture, or another type of relaxing therapy.
Spend time with people who make you happy.
Learn to stand up for yourself.
Focus on gratitude.
Bike across your state.
Learn to ride a unicycle.
Bike across the country.
Go on a biking tour of Italy.
Add a basket to your bike, and ride your groceries home.
Test drive different bike styles: road, mountain, hybrid, dirt, etc.
Track your biking miles, and each month try to beat the previous distance.
Do a group night ride.
Box away a bad day at a sparring class.
Try the Brazilian martial art called capoeira.
Hang from a fabric trapeze in an aerial yoga class.
Gain fast feet in a tap dancing class.
Partner up with a buddy and go the distance on a tandem bike.
Grab some friends for a group bootcamp.
Travel to India in your own hometown with a Bollywood Dance class.
Teach a Zumba class.
Hula hoop your way to a better body.
Try a trapeze dance class.
Switch to all-natural cleaning products.
Stretch multiple times every day.
Sleep in the nude.
Forgive someone that you really don't want to.
Laugh at least once per day.
Give up (or drastically reduce your intake of) processed foods.
Immerse yourself in beautiful natural surroundings as often as possible.
Bucket List Ideas for Sports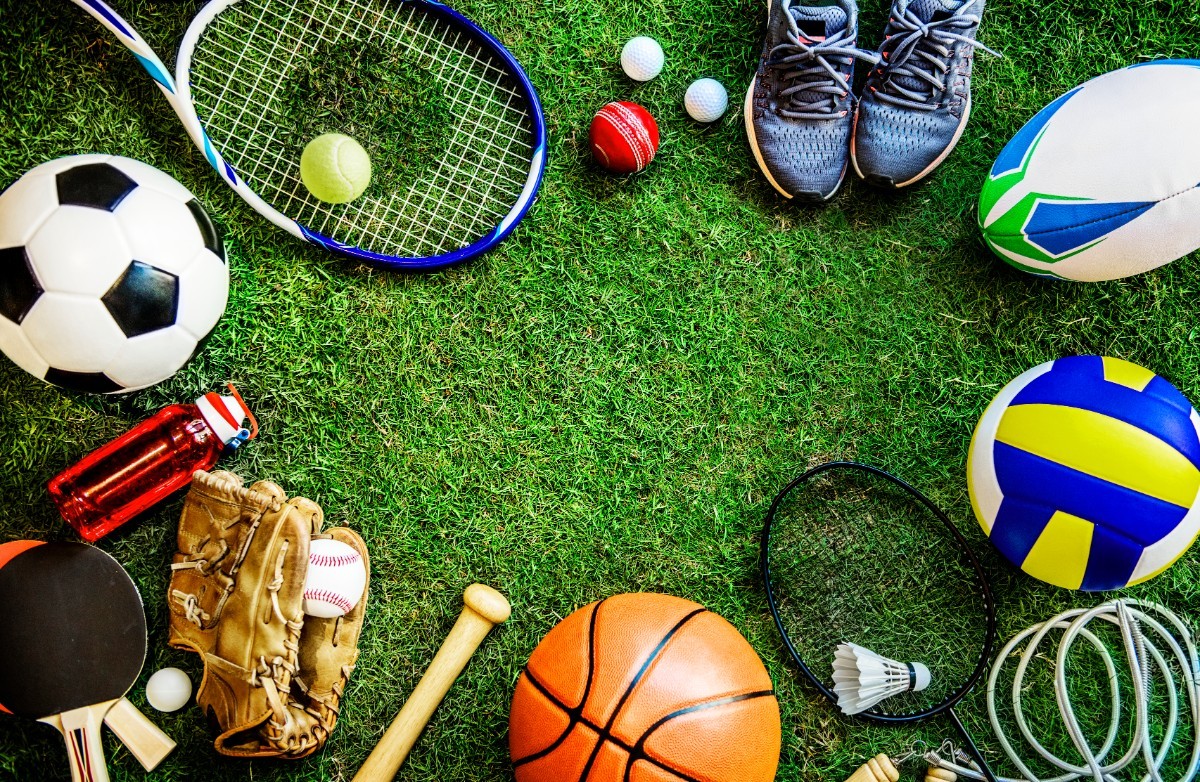 Play catch with your dad.
Go to an Olympics.
Sink a hole-in-one in golf.
Watch an NFL conference championship game from your team's home stadium.
Prove the old adage "never meet your heroes" wrong.
See a famous athlete, decline a selfie.
Get tickets to a big Olympic event.
Take a date to the driving range.
Go see a college team play a non-revenue sport.
Watch Tiger Woods tee off with driver.
Catch a foul ball.
Watch a soccer game at Old Trafford.
Get on the Jumbotron.
Sit in the best seats, at least once.
Get to Wrigley or Fenway, preferably both.
Invite opposing fans to your tailgate.
Sit on the west side of Michie Stadium during a West Point football game in late October.
Watch your favorite NFL team play an away game.
See Roger Federer before he retires.
Attend the Fall Classic.
Go to the Army/Navy game.
Watch Ernie Els hit drives on the range.
Compete in the Patagonian Expedition Race.
Attend an Arizona Fall League game.
Enter a sports photography competition.
Watch a Wimbledon match from the players' box.
Write at least one sports book.
Volunteer at sport events.
Watch the Monaco Grand Prix from a boat in the harbour.
Hit up a minor-league baseball game.
Watch an El Classico at the Nou Camp – that's Barcelona vs. Real Madrid.
Go to the world championship snooker final.
Try being a sport travel vlogger.
Go to world gymnastics championships.
Watch an alpine ski downhill event at Kitbzbhuel, Austria.
Jump (or dive…) off 10m diving board.
Be at a Welsh rugby home game to hear the fans sing the national anthem.
Go to world darts championships.
Watch your young child (or a niece or nephew) play a game or compete in a meet.
Go to a NASCAR race (bring earplugs).
Get an autograph from your favorite sports star.
Enjoy the halftime show at a HBCU game.
Watch an entire day of ESPN.
Join a marathon.
Take your kid to little league games.
Wear the road team's gear.
Tailgate way too early.
Go to the Kentucky derby.
Take your family to a game
Get aggressive in a non-competitive game.
Sit in the other team's student section.
Take a child to their first MLB game.
If you live on East Coast, watch an NFL Sunday on the West Coast (and vice-versa).
Attend Wimbledon.
Be early enough to see LeBron James warm-up.
Roll the quad (or whatever) after a big college win.
Eat a Dodger Dog.
Go to Lambeau Field.
Be in Vegas for the first day of the NCAA tournament.
Tailgate before an SEC game.
Pass up the opportunity to go to a victory parade.
Step inside Cameron Indoor Stadium.
Go to a first-round session for the NCAA tournament.
Watch the game from a luxury box.
Get on the field before a big event.
Go to the ACC tournament, preferably on Tobacco Road.
Attend a Triple Crown race.
Bucket List Ideas for Your Education and Career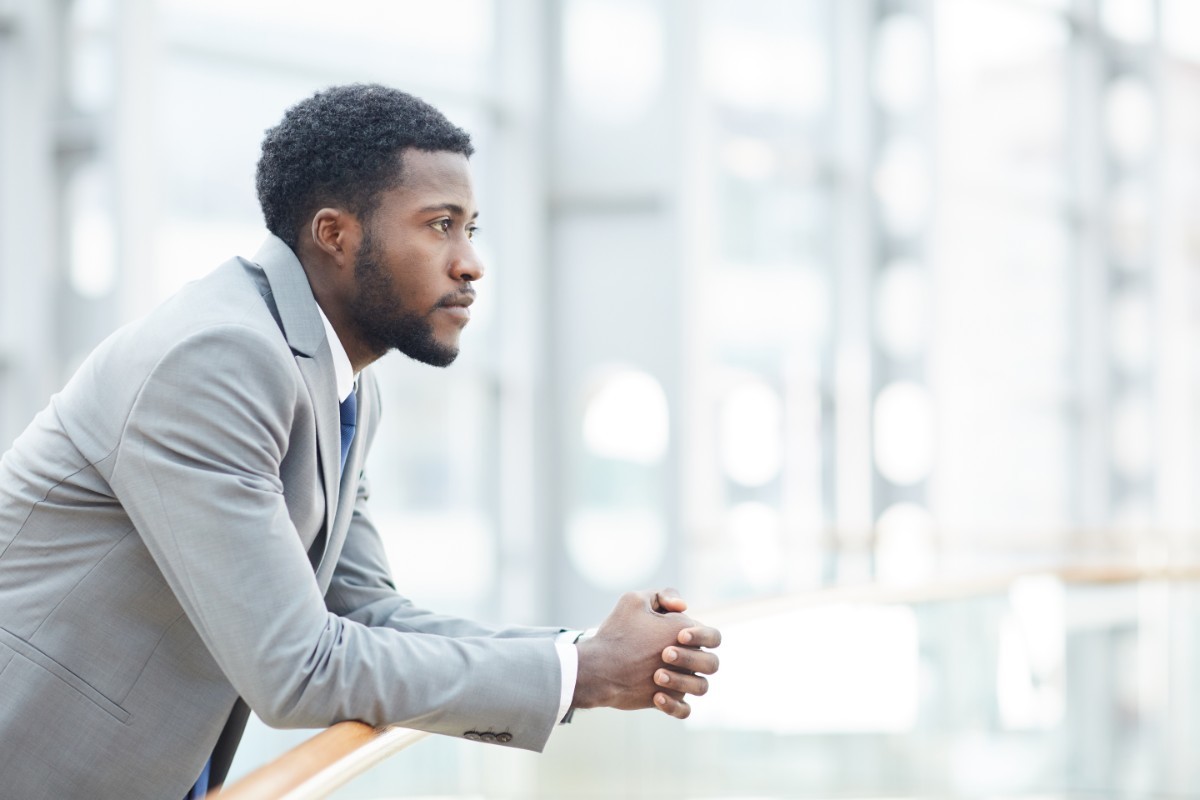 Learn a new language.
Learn how to meditate.
Learn an instrument.
Learn how to change a tire.
Learn how to start a blog.
Learn how to be a gourmet cook.
Learn public speaking skills.
Learn ballroom dancing.
Learn how to draw or paint.
Learn to drive a manual transmission car.
Get your first adult job out of college.
Increase your salary by $1,000+ through brilliant negotiation.
Receive a big promotion.
Quit a good job for a great one.
Work in your favorite city.
Be fulfilled in your job's work.
Land your dream job.
Have a boss who truly appreciates and compliments your work.
Lead a new project, team, or division to a successful outcome.
Take a mini-retirement to travel for 12 months.
Make $100,000 in one calendar year.
Speak at a conference in front of your peers.
Hire employees to work for you.
Join the board of a local organization you believe in.
Become an expert in your field and write a book.
Mentor a promising startup company.
Learn how to defend yourself.
Learn how to play bridge.
Learn how to code.
Learn digital photography
Teach students and inspire a younger generation.
Retire early.
Retire financially free and a winner.
Invest in a business coach.
Get an office space or join a co-working space.
Work from home at least one day per week.
Travel for a conference.
Hire an assistant.
Create your own course.
Buy a course (or complete a course you bought).
Speak at or host an event.
Create a physical product.
Get a company to fly you first class.
Wear a personal uniform.
Rebrand yourself.
Start an email list.
Be a month ahead of tasks.
Take a side hustle to full-time.
Start a podcast (or be a podcast guest).
Learn a new sport.
Learn how to say "hello" in 50 languages.
Complete a Bachelor's degree.
Do a first aid course.
Complete a Rubik's cube.
Build your own home library collection.
Be able to type without looking.
Earn a Master's degree.
Do a massage course.
Learn how to communicate more effectively.
Learn yoga.
Be seen as an expert in your field.
Gain the confidence to ask for a pay rise, and get one.
Learn how to lead and inspire others.
Make sure each CEO of each company you work at knows your name.
Achieve something good every day.
Work in a variety of industries.
Achieve a healthy and happy work-life balance.
Creative Bucket List Ideas
Take a ride on a Russian MIG-Fighter jet.
Be an aid worker in a third world country.
Follow the Tour de France.
Complete an Ironman Triathlon.
Dye your hair a crazy color and keep it for a year.
Join or start a band.
Test drive a Harley.
Learn to yodel.
Build a working piece of furniture.
Start a web blog.
Go to top of the Empire State Building.
Visit the Galapagos Archipelago.
Ride in a helicopter.
Dive with a whale shark.
Race a sports car.
Give anonymously to a charity.
Learn to play the guitar.
Shave your head.
Design and program a mobile game.
Climb one of the world's 7 summits.
Learn Mandarin.
Compose a song.
Start your diary.
Go horse riding.
Join a caravan in the Sahara.
Create your own website.
Learn archery.
Participate in Carnival in Brazil.
Do a stand-up comedy gig.
Make a short film.
Join the Carnival in Venice.
Learn how to roller blade.
Ice swim.
Learn a magic trick.
Hold a magic show for your friends.
Visit Disney World.
Go to Fashion Week in New York.
Teach a child to play chess.
Break a Guinness World Record.
Create your Family Tree.
Climb the Statue of Liberty.
Champagne lunch in the bottom of the Grand Canyon.
Learn to fly a plane.
Celebrate New Year's in New York.
Drive across the U.S. from coast to coast.
Win an award.
Travel India by train.
Write and sell a book.
Build your igloo with the Inuit.
Plant a tree.
Go Island Hopping in the Caribbean.
Swim the English Channel.
Go Zorbing.
Learn to water ski.
Invent a cocktail.
Search for the Loch Ness Monster.
Live by the beach.
Do an Olympic distance triathlon.
Invent something.
Set foot on each of the 7 continents.
Organize an 'Oktoberfest' holiday with your mates.
Learn self defense.
Find an old school friend.
Test-drive a Ferrari.
Program an iPhone App.
See a lunar eclipse.
Drive along Route 66 on a Harley.
Bucket List Ideas for Learning New Skills and Trades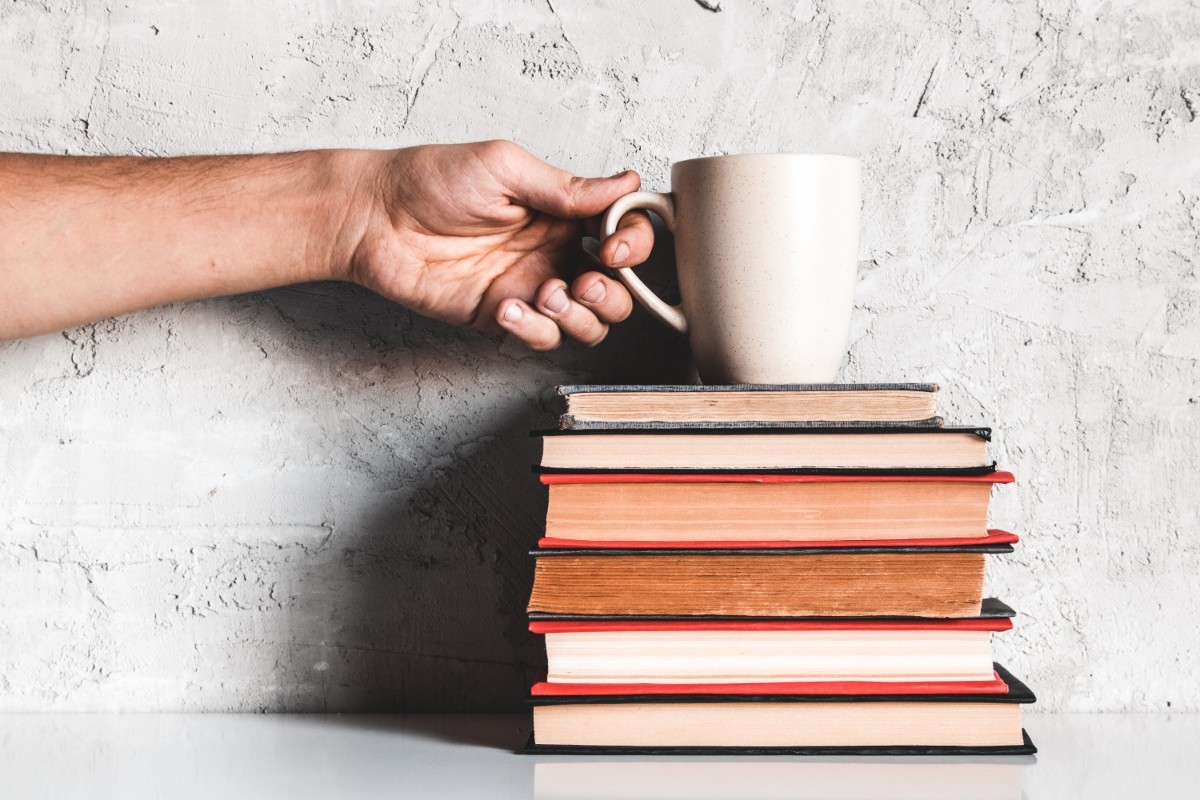 Attend a writing class.
Be a foreign exchange student.
Become bilingual.
Complete a 5000 question survey.
Complete a course to become a photographer.
Complete a degree.
Complete a master's degree.
Complete a novel.
Complete a talk to a class of students.
Complete all of my favorite author books.
Complete an online class.
Complete another degree.
Complete final year of graduate school.
Complete degree with no less than a distinction.
Complete a Doctorate.
Complete an Honors Degree.
Do a first aid course.
Earn my M.B.A. degree.
Educate others about agriculture.
Fail a course.
Get a second Master's degree.
Finish first in class.
Get a racing license.
Get a TEFL qualification.
Get accepted to your dream college.
Get better in playing the drums.
Get certified as a lifeguard.
Get certified as a public accountant.
Get CPR certified.
Get into law school.
Get into med school.
Get into vet school.
Get Captain's license.
Get degree in teaching.
Get straight A's next semester.
Give a commencement speech.
Go on a university exchange.
Know the stars.
Learn 100 basic American sign language signs.
Learn a ballroom dance.
Learn a burlesque routine.
Learn a choreographed dance.
Learn a computer programming language.
Learn a dance.
Learn a form of martial arts.
Learn a magic card trick.
Learn a new language and speak it fluently.
Learn a new sport.
Learn a trade.
Learn about a new religion.
Learn about hieroglyphics.
Learn aerial skills.
Learn all six official UN languages.
Learn all about home remedies.
Learn Arabic.
Learn archery.
Learn Asian cooking.
Learn astronomy.
Learn at least 10 instruments.
Learn basic car maintenance.
Learn basic self defense.
Learn how to change a tire.
Read a book that is over 1000 pages.
Organize an online seminar.
Observe an open heart surgery.
Master drawing.
Bucket List Ideas for Charity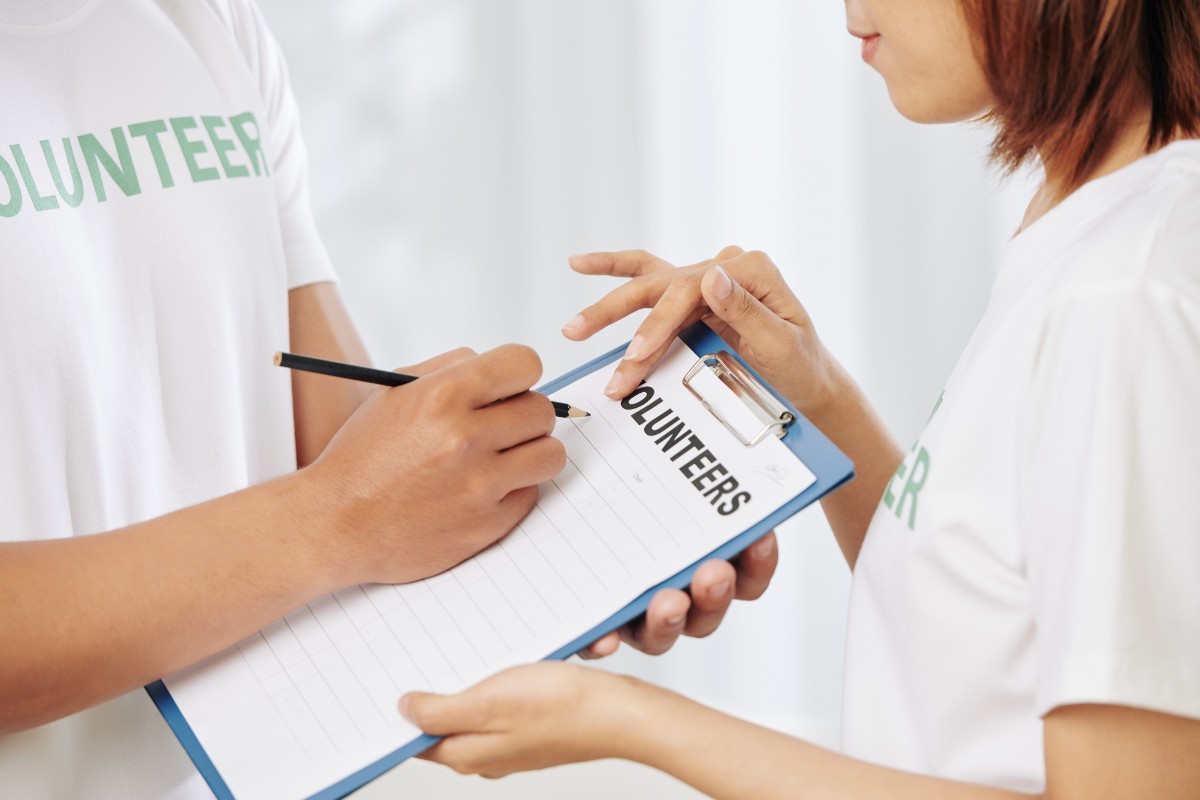 Be a mentor to someone.
Be a volunteer baby cuddler.
Become a registered organ donor.
Buy a homeless person a meal.
Buy a stranger's groceries.
Buy everyone in the bar a drink.
Do 365 Random acts of kindness in a year.
Do charity work abroad.
Do charity work with animals.
Do something crazy for charity.
Donate $100 to charity.
Donate $1000 to charity.
Donate clothes to charity.
Donate my hair to make wigs for cancer patients.
Donate toys at Christmas.
Give blood.
Give homemade Christmas presents.
Give someone a makeover.
Start a crowd-funding project for someone in need.
Help build a school in a third world country.
Help someone learn English.
Hold a charity event.
Join a disaster relief effort.
Participate in a charity run.
Pay for a stranger's meal at a restaurant.
Plant a tree on earth day.
Sign up to the bone marrow register.
Spend time volunteering in Africa.
Sponsor a child's education.
Volunteer abroad for more than a month.
Volunteer at a children's hospital.
Volunteer at a homeless shelter.
Volunteer at a hospice.
Volunteer at a soup kitchen.
Volunteer at an animal shelter.
Volunteer at an orphanage.
Volunteer at habitat for humanity.
Volunteer at the Olympics.
Volunteer for a meaningful cause.
Volunteer for a political campaign.
Write a letter to a soldier.
Sponsor a child through World Vision.
Volunteer at a Crisis Center.
Volunteer at a Homeless Shelter.
Volunteer for a crisis hotline.
Donate children's books/toys to a hospital.
Donate clothes to a homeless shelter.
Donate your hair to cancer patients donate: your hair to cancer patients.
Do charity work abroad.
Do make a difference in someone's life.
Do make loans to entrepreneurs in developing countries.
Support a worth charity on an ongoing basis.
Actively support a charity.
Raise money for charity.
Do something charitable just because.
Skydive for charity.
One-day online fundraiser.
Run a charity event using Facebook Live.
Organize a 5k marathon.
Encourage others on a personal fitness challenge.
Be a guest speaker at an event for free.
Participate in a donation match drive.
Host a donation match drive.
Host a holiday fundraiser.
Bucket List Ideas for Entertainment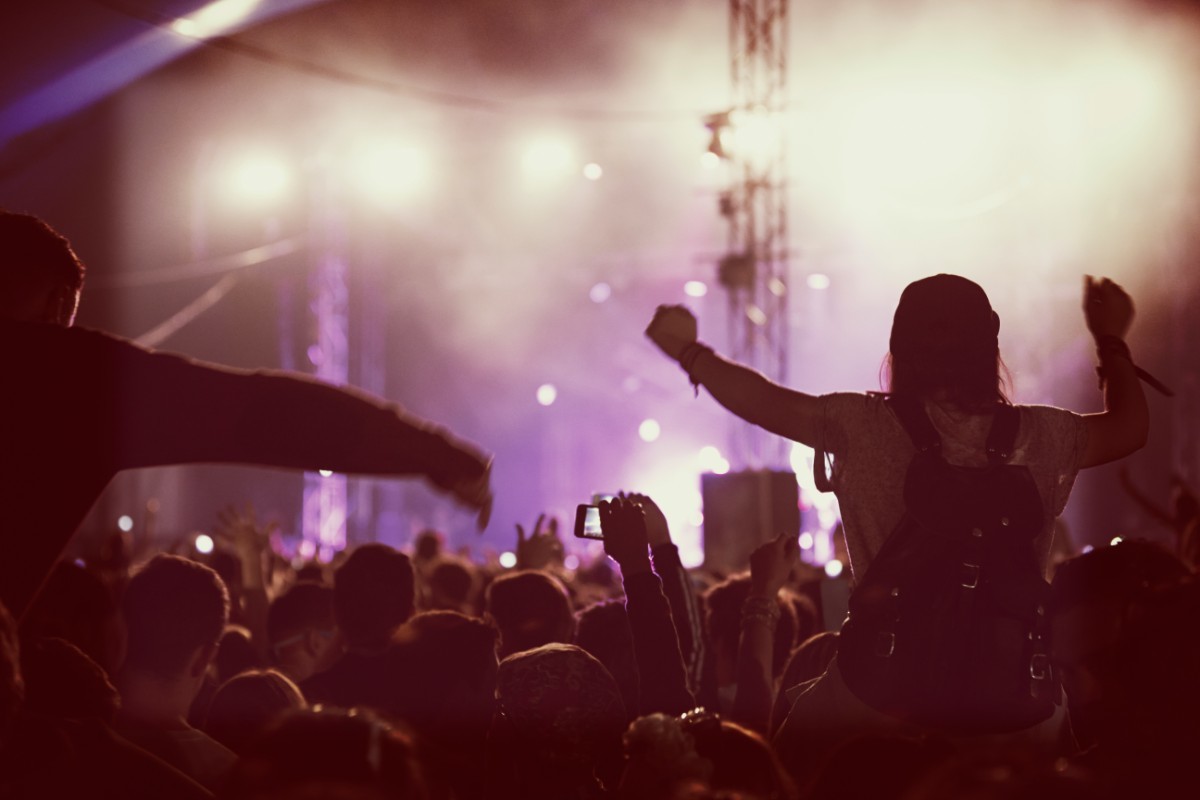 Attend Bridge Day in Fayetteville, West Virginia.
Win tickets for Germany's Fusion Festival.
Attend a rave.
Go to Glastonbury's summer music festival.
Discover a new favorite band/artist through apparel of a current favorite artist/band.
Attend an ABC (Anything But Clothes) party.
Go to a drag show.
Visit the Rijksmuseum in Amsterdam.
Bet on a dog race.
Rent a venue that will allow you to host a foam, glitter, and paint party.
See a major sporting event live (Super bowl, World Series, etc.).
Host an ugly Christmas sweater party.
Watch a cricket tournament in a bar of one of the competing countries.
Participate in a wet t-shirt contest.
Attend a concert of your favorite band.
Go to a rave.
Meet someone from Harry Potter.
Be on TV.
See a Cirque de Soleil show.
Ride a unicorn.
Get a tattoo.
Visit Universal Studios Hollywood, California.
Attend a Wrestlemania.
Skydive.
Get a part in a community theater play.
Listen to your favorite band/singer play in concert.
Build a classical music library.
Sing Karaoke.
See the musical "Chicago".
Watch a baseball game at Wrigley Field.
Plan an outdoor movie night.
Go to a summer festival.
Host a Fourth of July cookout.
Attend a county fair.
Invite cousins for a sleepover.
Attend a bull fight.
Attend a Chinese New Year.
Attend a circus show.
Attend the Monaco Grand Prix.
Be in a full moon party in Thailand.
Bathe in a Jacuzzi in the snow.
Be in a small-town parade.
Be in Time Square on New Year's Eve.
Throw a big party for all my friends.
Celebrate Bastille Day in France.
Celebrate St. Patrick's Day in Dublin, Ireland.
Dance at a nightclub in Ibiza.
Dance at carnival in Rio de Janeiro.
Dance in the Macy's Thanksgiving Day parade.
Dance to dubstep all night.
Dance with an African tribe.
Dine in the dark.
Jump in a pool fully clothed.
Jump off a bridge into water.
Race a dune buggy.
Stay at the Ritz, London.
Throw a block party.
Watch Sydney Harbor fireworks.
Watch the Super Bowl live.
Put glow sticks in pool and swim at night.
Play the saxophone.
Pretend to play Quidditch with friends.
Plan the ultimate party.
Participate in the color run.
Meet a Broadway show star.
Join a choir.
Life Milestone Bucket List Ideas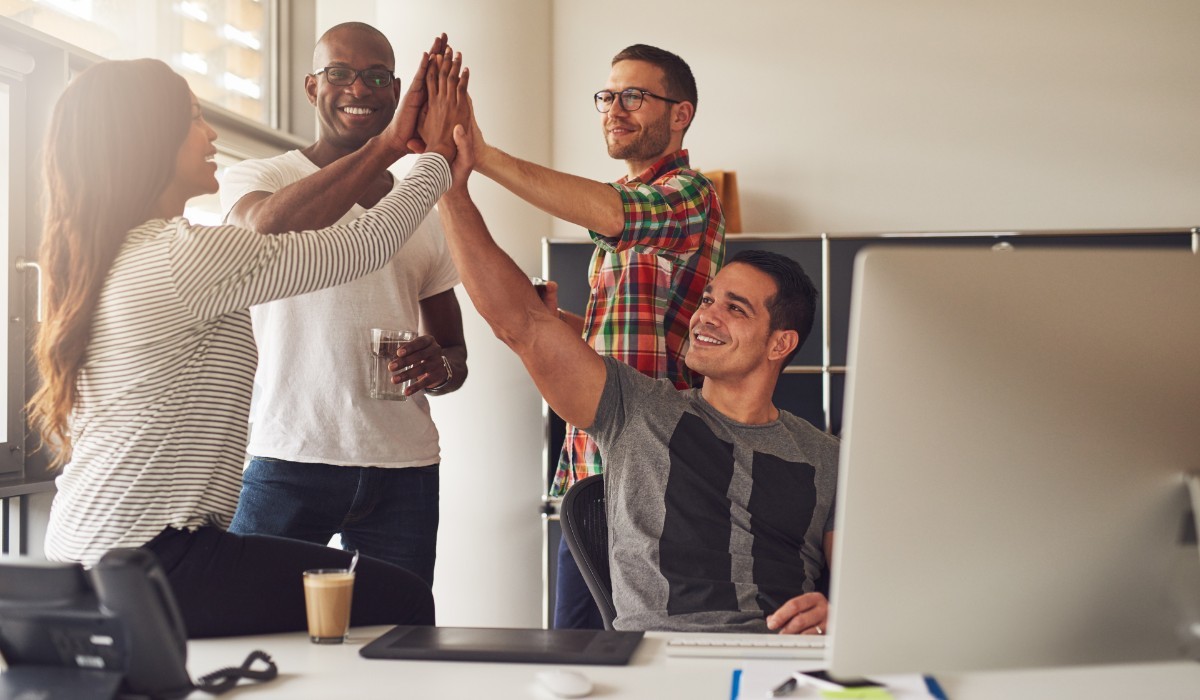 Enjoy your first kiss.
Move out of parent's house.
Go on holiday with friends.
Fall in love.
Get engaged.
Get married.
Have a [location] wedding.
Become a parent.
Adopt and raise a child.
Be there for a baby's first step
Become a godparent.
Rescue an animal.
Be a bridesmaid/best man.
Clear my debts.
Finish high school.
Get a bachelor's degree.
Get a masters degree.
Get a PhD.
Get your dream job.
Become a [position] at work.
Earn [amount] per year.
Buy first home.
Buy an investment property.
Buy a brand new (fast!) car.
Host a dinner party.
Buy properties to let.
Start a business.
Retire at [age].
Go on a vacation twice a year.
Become a millionaire by [age].
Get a passport and travel somewhere outside your native country.
Live and/or study abroad for [time period].
Join a ministry in church.
Go on a religious mission to help [people/place].
Vote in an election.
Prepare a will.
Face a fear.
Make a time capsule.
Get a tattoo.
Graduate High School.
Build a blanket fort with my kids.
Get my passport.
Become fearless.
Spend my birthday in two foreign countries.
Travel solo.
Spend a week during summer at a lake.
Ride a horse.
Get back on a motorbike.
Catch a bride's bouquet.
Go on a romantic camping trip.
Have a nighttime adventure.
Make-out with someone you love.
Take a mental health day.
Visit Disney.
Live abroad.
Adopt an animal.
Climb a mountain.
Fly an airplane.
Get creative.
Quit your job.
Swim naked.
Watch the sunrise.
Help someone out.
Take a road trip.
Attend a concert.
Express your love.
Listen to a stranger's life story.
Bucket List Ideas for Food and Drink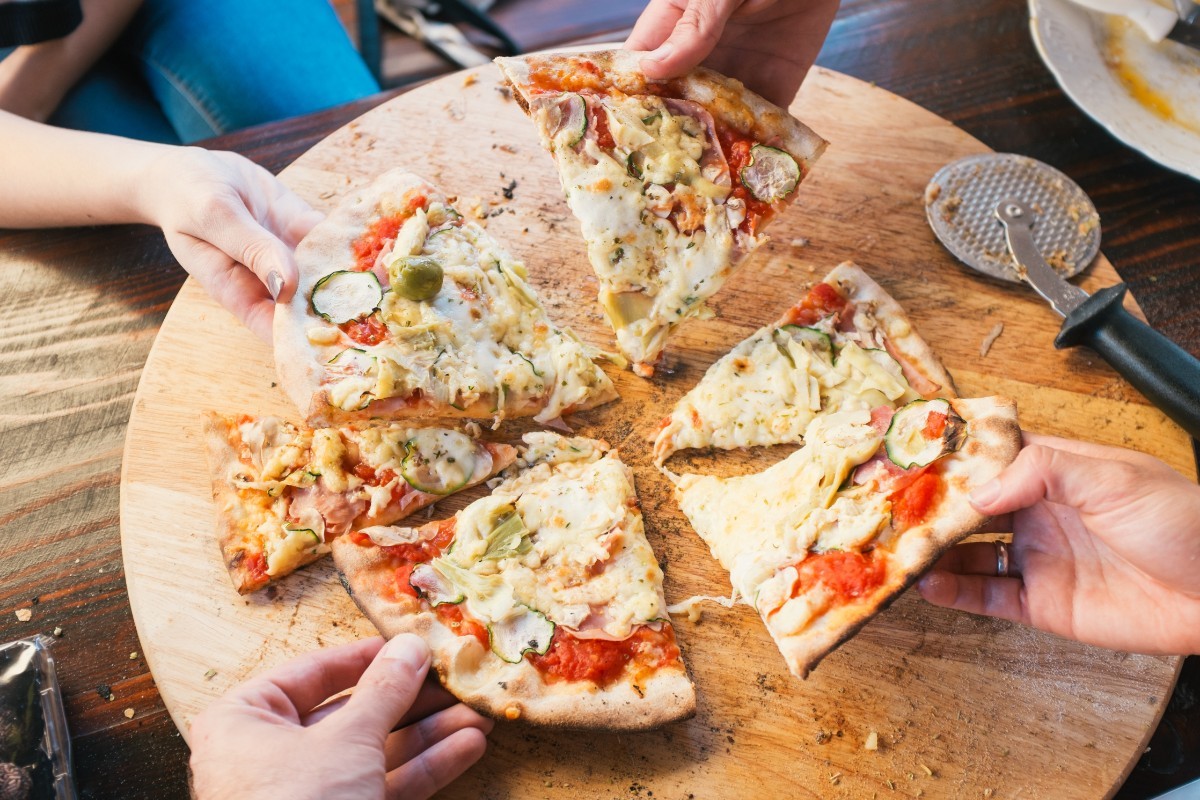 Dine in the dark.
Drink a beer in a real Irish pub.
Drink a glass of red wine in Chile.
Drink champagne in France.
Drink Guinness in Ireland.
Drink rum on a Caribbean Beach.
Drink tequila in Mexico.
Eat in a celebrity restaurant.
Eat ice cream like a kid.
Have afternoon tea with friends.
Eat fondue.
Try a fast food place you've never tried before, like Chipotle.
Go vegan for a week.
Go out for bottomless brunch.
Go to an edible museum.
Eat only ice cream for an entire day.
Eat at a food truck.
Go fruit picking.
Make DIY cheese.
Eat sushi.
Eat samples at Costco for lunch.
Try a quirky hybrid food.
Try raw oysters.
Eat authentic Ethiopian food.
Have dim sum.
Bite into your first macaron.
Try a crazy ice cream flavor.
Eat a fancy hot dog.
Try some real soul food.
Eat breakfast for dinner.
Snack at a movie theater.
Experience molecular gastronomy.
Participate in a food eating contest.
Make food art.
Eat southern BBQ.
Attend a murder mystery dinner.
Eat 180 oysters in one sitting.
Eat the spiciest thing on Earth.
Eat a sink full of ice cream in under 30 minutes.
Compete against your friends in a chubby bunny challenge.
Go to a restaurant from your favorite TV show.
Eat 11 lbs of pizza with a friend in an hour.
Cook 30 recipes from 30 different countries in 30 days.
Bake a cake for someone for no reason.
Bake a banana cake.
Bake a cake for someone special.
Bake a giant cookie.
Bake a pie.
Bake a pizza from scratch.
Bake cinnamon rolls.
Bake cupcakes.
Make Halloween cookies.
Bake your own bread.
Cook a full English breakfast on a BBQ in the sun.
Cook a good dinner four times a week.
Cook a holiday meal.
Try limoncello in Italy.
Drink coconut milk straight from a coconut.
Eat a gyro in Greece.
Eat gelato ice cream in Italy.
Try 100 different flavors of ice cream in a year.
Try bubble tea in Taiwan.
Attend a beer-tasting event.
Try a Mai Tai cocktail.
Drink vodka in Russia.
Drink real absinthe.
Have a drink on a rooftop bar.
Bucket List Ideas for Spirituality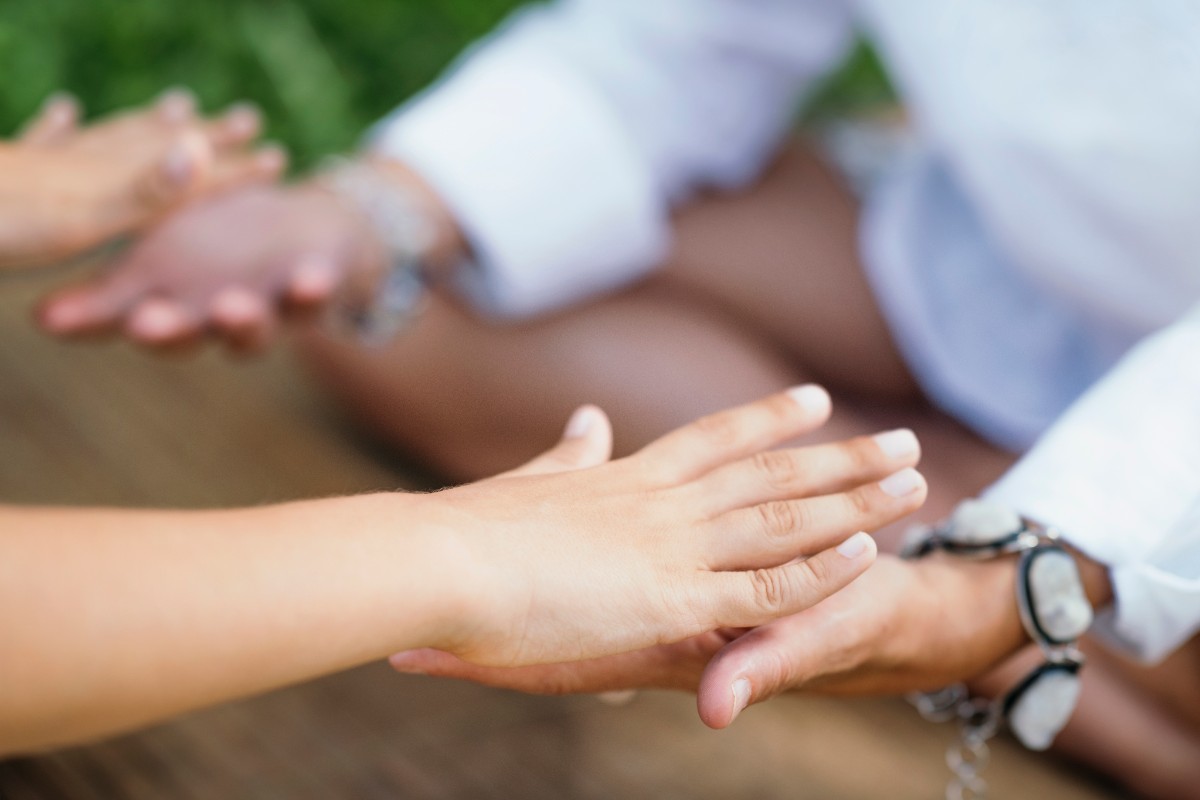 Forgive a friend who betrayed you.
Forgive yourself.
Visit a therapist.
Stop ascribing labels to your emotions.
Take a breath and think before you say something negative.
Read every single day.
Take yourself out.
Travel alone at least once.
Make a meal from farm to table.
Throw/give away your clutter.
Listen to people and breathe before responding.
Stop hating your exes.
Realize that your parents were only human.
Embrace art the way it is now.
Introduce yourself to your neighbors.
Make that donation that you've been meaning to do. Write the check and put it in the mail.
Volunteer in a school, daycare center, senior center, or synagogue.
Read the weekly parsha and talk to a friend about it.
Clear up a misunderstanding.
Reconnect with a childhood friend.
Compliment someone on a job well done.
Open the jewelry box and select pieces to give to your grandchildren.
Shred useless documents and recycle the scraps.
Even if it's just for 5 minutes, get outside and enjoy a meditative moment surrounded by nature.
When you become annoyed or angry, apologize right away.
Memorize a large passage of Scripture.
Get involved with a new ministry at church.
Support a missionary.
Read the Bible all the way through.
Pray everyday.
Become a missionary.
Join the church choir.
Meditate with a monk in Tibet.
Get my chakras aligned.
Practice yoga in Bali.
Meditate with Buddhist monks.
Conduct a church service.
Go to a meditation retreat.
Become a Reiki master.
Pray in Mecca.
Pray at the Wailing Wall in Jerusalem.
Be baptized into the church.
Put a letter into Western Wall.
Attend mass at St. Peter Basilica in Rome.
Teach someone.
Reconcile a broken relationship.
Really study on your own.
Go on a mission trip.
Go to more funerals.
Bake more casseroles and cakes.
Learn about other religions.
Attend another church.
Go on a spiritual hike.
Learn how to pray.
Share your beliefs.
Lead a bible study at a local prison.
Help with a communion service or Mass at a prison.
Develop the characteristics of love, joy, peace, graciousness, kindness, and faith.
Attend services for an inmate who was executed.
Attend wakes and/or funerals of those you knew.
Volunteer with a hospice program.
Supply a dish for a funeral luncheon.
Help a widow or widower in need with yard work or errands.
Visit the cemetery and pray for the dead.
Volunteer at a hospital.
Volunteer to call Bingo at a nursing home.
Send flowers or a card to someone you know who is in the hospital.
Bucket List Ideas for Lifestyle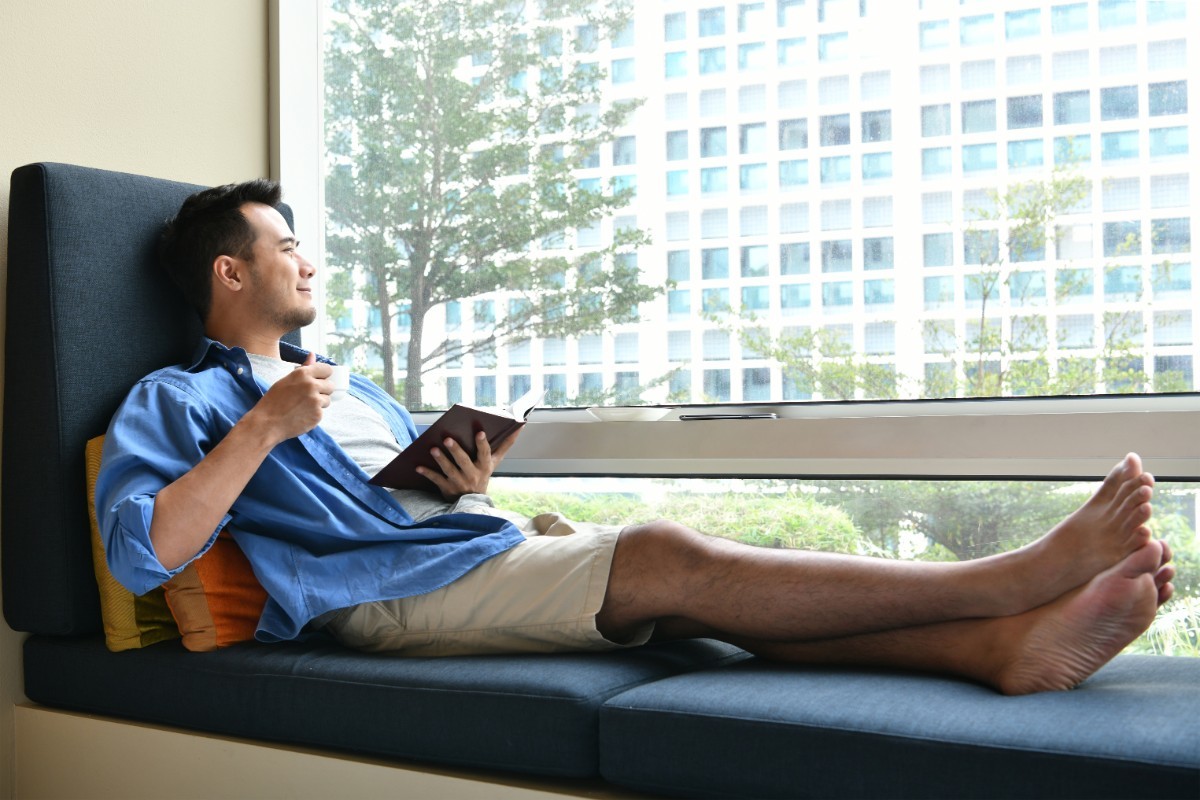 Be a leader in your field.
Be a member of an exclusive club.
Be a self-made millionaire.
Blow a generous (but still reasonable!) amount of money gambling in Vegas.
Charter a yacht.
Create a passive income.
Earn a six-figure income per year.
Find a career you love.
Stay one night in the Burj Al Arab Hotel.
Fly in a private jet.
Get paid to travel.
Have three month's worth of savings.
Have a housecleaner.
Have a positive net worth.
Have an IRA.
Have your own business cards.
Have no credit card debt.
Hire a personal shopper.
Make a career out of a hobby.
Have a FICO credit score over 800.
Make a piece of jewelry.
Draft a Will.
Order room service.
Go horseback riding.
Own Tiffany jewelry.
Own investment real estate.
Play the stock market.
Sell something on the internet.
Be an extra in a Hollywood movie.
Sleep on satin sheets.
Stay at an all-inclusive resort.
Start a business.
Stay in a 5-star resort.
Achieve your ideal weight.
Attend a professional golf tournament.
Attend the Olympics.
Try barefoot waterski.
Bet on the winning horse.
Bowl a strike.
Spend a week camping off the grid.
Climb an indoor rock wall.
Complete a ropes course.
Dive off the high diving board.
Do a belly dance.
Do a color run.
Adopt a rescue animal.
Stay in the Amazon jungle for three days.
Drink only water for a week.
Swim at sunrise in Thailand.
Take a hot air balloon ride.
Finish a marathon.
Have coffee with the CEO of a Fortune 500 company.
Go ice fishing.
Visit an elephant sanctuary.
Drive a luxury car.
Shake hands with a President.
Wake up before 6 a.m. every day for a week.
Go to a World Series game.
Go to a yoga retreat.
Go to Nascar.
Go to the Super Bowl.
Golf 18 holes.
Hit the archery bulls-eye.
Go for at least one month without internet.
Jump at a trampoline house.
Try kayaking.
Karate chop and break a wood board.
Wrap Up
There are thousands of bucket list ideas out there. Choosing what to pursue comes down to your personal tastes and interests. The end goal is to lead a happy and fulfilling life on earth.