Bullying can happen to anyone, anywhere, regardless of age, creed, gender, or belief. Most of us have either been victims or witnesses of bullying at some point in our lives. 
A lot of victims of bullying may develop low self-esteem. Some become more vulnerable to feelings of helplessness, anxiety, and depression. Bullying and its effects can cause deep scars that may take a long time to heal. 
But what is exactly is bullying and how can we combat it and create a better and safer world for children and adults alike?
Bullying Defined
The Center for Disease Control classifies bullying as one type of violence that can affect a person's well-being. Bullying and its repercussions, which include feelings of being intimidated and powerlessness, are felt not only by the victims, but also by their school, families, and immediate community. 
Bullying involves a display of aggressive behavior, an imbalance of power, and repetition of incidents. It causes harm—physical, psychological, or social—to the victim(s).
Types of Bullying
Furthermore, the CDC identifies two modes of bullying: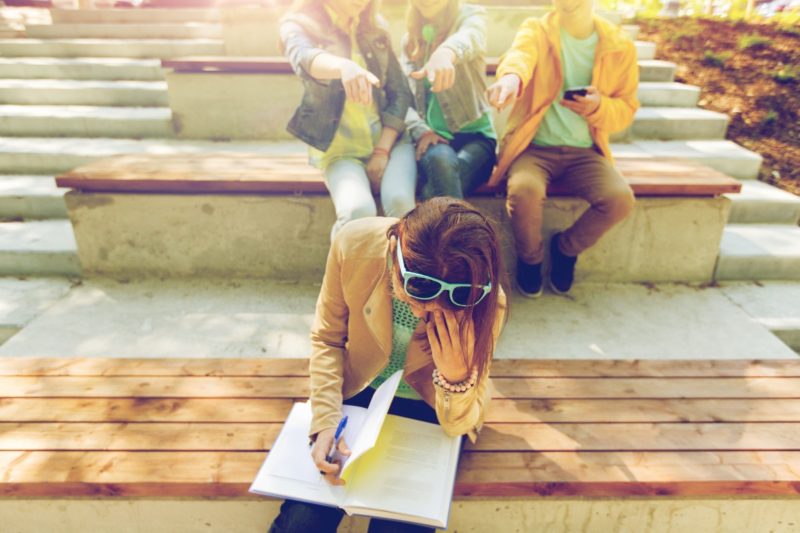 Direct
This occurs when the aggressor displays hostile behavior directly toward a target. Some examples are sending harmful messages to the victim or physical contact with the targeted individual.
Indirect
This entails destructive behavior indirectly communicated to the target. Spreading harmful rumors is one example of indirect bullying.
The CDC has identified four types of bullying:
Physical
This Involves direct physical contact with the victim. Common examples include punching, pushing, and hitting.
Verbal
This may be classified as oral or written communication intended to cause some form of harm to the target. Name-calling and threats are examples of verbal bullying.
Relational
This refers to the damage caused by the perpetrator in order to affect or harm the reputation and relationships of their targeted individual. Cyberbullying or posting insulting comments are examples of relational bullying.
Damage to Property
This often involves damage to the target's property. Theft and alteration of any form of the victim's belongings are also under this category. 
Fighting Bullying
Bullying is a serious and persistent issue. How can it be prevented and stopped?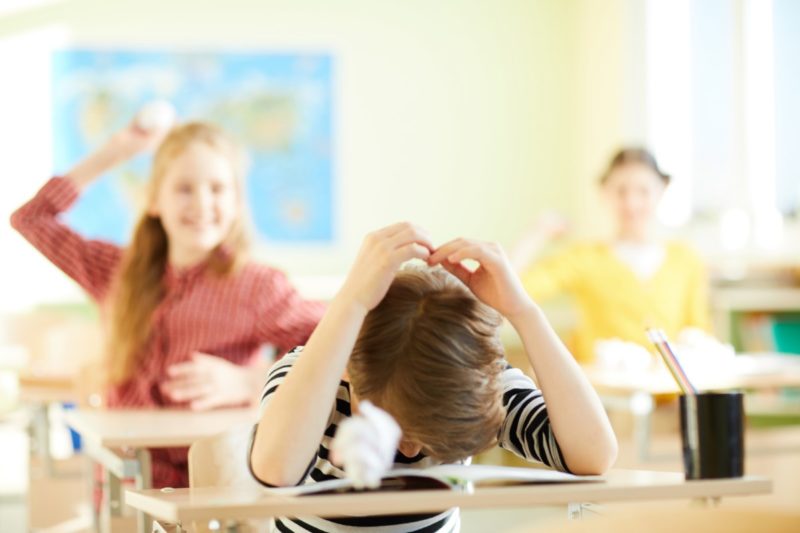 Pay attention to the warning signs. 
According to the National Education Association, there is a need to pay attention to unexplained injuries, loss or damage to personal property, and other unusual behavior. When there aren't obvious signs, engaging victims and fostering a sense of openness can encourage them to open up.
If you see an act of bullying, don't ignore it. Do something about it.
If someone you know is being bullied or feels threatened, don't dismiss it. Remind them that there are people who are there to support them. If you witness someone being bullied, intervene and address the situation accordingly.
Bullies get their power from our reactions. If we let them get the best of us, we are giving them power over us. But if we mindfully counter their negativity with an empathic but assertive response, there's a chance that they'll stop. It also helps if you have a supportive and encouraging network of family and friends whom you can trust.
Quotes about Bullying and Being Bullied
If you're taking your time to heal from the scars of bullying, we have curated some inspiring anti-bullying quotes to help you with the process:
"One's dignity may be assaulted, vandalized and cruelly mocked, but it can never be taken away unless it is surrendered." – Michael J. Fox
"If you're horrible to me, I'm going to write a song about it, and you won't like it. That's how I operate." – Taylor Swift
"I would rather be a little nobody, then to be an evil somebody." – Abraham Lincoln
"If you are neutral in situations of injustice, you have chosen the side of the oppressor. If an elephant has its foot on the tail of a mouse, and you say that you are neutral, the mouse will not appreciate your neutrality." – Desmond Tutu
"Knowing what's right doesn't mean much unless you do what's right." – Theodore Roosevelt
"I wish every day could be Halloween. We could all wear masks all the time. Then we could walk around and get to know each other before we got to see what we looked like under the masks." – J. Palacio, Wonder
"I saw the world from the stars' point of view, and it looked unbearably lonely." – Shaun David Hutchinson, We Are the Ants
"What if the kid you bullied at school, grew up, and turned out to be the only surgeon who could save your life?" – Lynette Mather
"People who love themselves, don't hurt other people. The more we hate ourselves, the more we want others to suffer." – Dan Pearce, Single Dad Laughing
"You should never make fun of something that a person can't change about themselves." – Phil Lester
"Never do a wrong thing to make a friend – or to keep one." – Robert E. Lee
"What a desperate, pathetic fool I was. Time after time, my 'friends' had shown me their true colors. Yet, I still wanted to believe they were sorry for causing me pain." – Jodee Blanco, Please Stop Laughing at Me
"We're not words, Henry, we're people. Words are how others define us, but we can define ourselves any way we choose." – Shaun David Hutchinson, We Are the Ants
"Each of us is a book waiting to be written, and that book, if written, results in a person explained." – Thomas M. Cirignano, The Constant Outsider
"People try to say suicide is the most cowardly act a man could ever commit. I don't think that's true at all. What's cowardly is treating a man so badly that he wants to commit suicide." – Tommy Tran
"Bullying builds character like nuclear waste creates superheroes. It's a rare occurrence and often does much more damage than endowment." – Zack W. Van
"Things will get easier, people's minds will change, and you should be alive to see it." – Ellen DeGeneres
"You only get to walk variations of the same lines everyone has already drawn for you." – Courtney Summers, Some Girls Are
"Be yourself. Don't worry about what other people are thinking of you, because they're probably feeling the same kind of scared, horrible feelings that everyone does." – Phil Lester
"Some people are in such utter darkness that they will burn you just to see a light. Try not to take it personally." – Kamand Kojouri
"If you see someone being bullied, make it stop. Why is that so hard for us to do?" – Susane Colasanti, Keep Holding On
"Could a scar be like the rings of a tree, reopened with each emotional season?" – Magenta Periwinkle, Cutting Class
"When people see you're happy doing what you're doing, it sort of takes the power away from them to tease you about it." – Wendy Mass, Every Soul a Star
"Life is a ?ght, but not everyone's a ?ghter. Otherwise, bullies would be an endangered species." – Andrew Vachss, Terminal
"You should be nicer to him,' a schoolmate had once said to me of some awfully ill-favored boy. He has no friends.' This, I realized with a pang of pity that I can still remember, was only true as long as everybody agreed to it." – Christopher Hitchens, Hitch 22: A Memoir
"With ignorance comes fear- from fear comes bigotry. Education is the key to acceptance." – Kathleen Patel, The Bullying Epidemic
"It was only high school after all, definitely one of the most bizarre periods in a person's life. How anyone can come through that time well adjusted on any level is an absolute miracle." – A. Bucchianeri, Brushstrokes of a Gadfly
"People who repeatedly attack your confidence and self-esteem are quite aware of your potential, even if you are not." – Wayne Gerard Trotman
"If you're insulting people on the internet, you must be ugly on the inside." – Phil Lester
"All I wanted to do was go back inside to the library and read a book. I used to spend all my time reading books, or watching television. It was safe. Nobody ever was hurt or teased or looked stupid while reading books or watching television." – Kathryn Magendie, Sweetie
"No one heals himself by wounding another." – Ambrose
"History is just a way of keeping score, but it doesn't have to be who we are." – Shaun David Hutchinson, We Are the Ants
"There's always this one girl. She's desperate and she's weird and she's jealous, and you're stuck with her, no matter how hard you try to get her off your back. Just throw some really fucked-up self-esteem issues into the mix and you have Kara." – Courtney Summers, Some Girls Are
"All the whispering, glaring, pointing and judging makes them no better than whoever or whatever it is they're gossiping about." – Tiffany King
"I was modest–they accused me of being crafty: I became secretive. I felt deeply good and evil–nobody caressed me, everybody offended me: I became rancorous. I was gloomy–other children were merry and talkative. I felt myself superior to them–but was considered inferior: I became envious. I was ready to love the whole world–none understood me: and I learned to hate." – Mikhail Lermontov, A Hero of Our Time
"But the coconut is also a symbol of resilience, Samar. Even in the conditions where there's very little nourishment and even less nurturance, it flourishes, growing taller than most of the plants around it." – Neesha Meminger, Shine, Coconut Moon
"If bullies actually believe that somebody loves them and believes in them, they will love themselves, they will become better people, and many will even become saviors to the bullied." – Dan Pearce, Single Dad Laughing
"What makes you a real girl or boy is that no one laughs at you. If you are imitation or unreal, the rules give you a right to exist provided you do what the real ones or brutes say. What makes you into me or Charles Morgan is that the rules allow all the girls to be better than me and all the boys better than Charles Morgan." – Diana Wynne Jones, Witch Week
"He had put his hand up in class, a declaration of existence, a claim that he knew something. And that was forbidden to him. They could give a number of reasons for why they had to torment him; he was too fat, too ugly, too disgusting. But the real problem was simply that he existed, and every reminder of his existence was a crime." – John Ajvide Lindqvist, Let the Right One In
"(To the haters) You are not extinguishing the bright lights of mankind, you're simply burying yourself in an unmarked grave." – Stefan Molyneux
"I'd lost myself in the abyss of someone else's tyranny…again." – Cassandra Giovanni, Love Exactly
"Plenty of clever children have to pretend to be not clever or else they get bullied by the thick." – Tom Baker, The Boy Who Kicked Pigs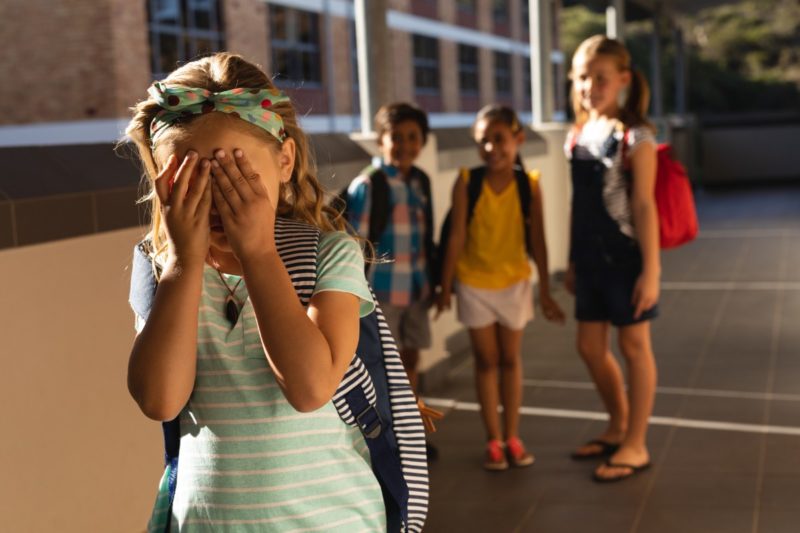 "Often the right path is the one that may be hardest for you to follow. But the hard path is also the one that will make you grow as a human being." – Karen Mueller Coombs, Bully at Ambush Corner
"Perhaps it is only human nature to inflict suffering on anything that will endure suffering, whether by reason of its genuine humility, or indifference, or sheer helplessness." – Honoré de Balzac, Père Goriot
"There is no gesture more devastating than the back turning away." – Rachel Simmons, Odd Girl Out
"Stefan spat. 'Oh, aye, he fell. O' course, Master Ralon helped him fall, several times. Poor li'l tyke didn't have a chance.'" – Tamora Pierce, Alanna
"This is followed by laughter because we're in high school, which means we're predictable and almost everything is funny, especially if it's someone else's public humiliation." – Jennifer Niven, All the Bright Places
"My mother says we're supposed to make mistakes. That's the way we learn." – Karen Mueller Coombs
"No. I didn't say you could talk yet. You made me feel like crap. I didn't fit into your little definition of perfect and you never let me forget it. I can assure you there is nothing. Nothing that would ever make you worth the air you breathe." – Nyrae Dawn, Measuring Up
"We are supposed to call poison medicine and we wonder why we're always sick." – Stefan Molyneux
"Bullying is a horrible thing. It sticks with you forever. It poisons you. But only if you let it." – Heather Brewer, Dear Bully
"We explain when someone is cruel or acts like a bully, you do not stoop to their level. Our motto is when they go low, you go high." – Michelle Obama, Michelle Obama
"We somehow must become what we are not, sacrificing what we are, to inherit the masquerade of what we will be." – Shane Koyczan
"Fear of a bully, fear of a volcano; the power within you does not distinguish. It does not recognize degree." – K. Jemisin, The Fifth Season
"Other people's words have almost nothing to do with you and almost everything to do with them." – Gisele Bündchen, Lessons
"A bully hides his fears with fake bravado. That is the opposite of self-assertiveness." – Nathaniel Branden
"Maybe you never considered yourself a bully, a batterer or an abuser before, but maybe you are — to yourself." – Bryant McGill, Simple Reminders
"Bullying happens because weak people need to prop up their ego by beating up or humiliating others." – Bruce Dickinson, What Does This Button Do?
"At the end of the day, what is life? A beautiful journey. Why must we take it so seriously and not enjoy every moment of it? Why not let any person have his chance in anything he desires? …Why not vanish the hate and forgive? Why not follow our dreams and make them reality?" – Maria Karvouni
"That's just your persecution complex talking. Maybe you feel like I'm looking down on you because you're simply conscious of your own inferiority?" – Wataru Watari
"Once you accept a label you may have to wear it for the rest of your short life. Don't accept any negative label from anyone no matter who they are. If you have accepted any negative label, it's time to take them off of you." – Paul Bamikole
"Usually people don't see beyond the surface of things and cannot understand more other than the obvious; they are used to judging a book by its cover, and that is why they don't hesitate to bully." – Maria Karvouni
"Do not stand up against a bully alone. If your teachers don't listen, tell someone who you trust. Let them be aware of the situation, regardless of whether or not it is ongoing. Let them know every single time it happens." – Charlena E. Jackson, Teachers Just Don't Understand Bullying Hurts
"I was bullied for the best part of my childhood, and still it comes easy to me. I have to have to bite my lip, to quit from apologizing for people walking into me, standing on my feet, and letting go of doors in my face." – Billy Childish, My Fault
"Papa says that some people seem mean, but they're just sad inside." – Sarah Jio, All the Flowers in Paris
"The flaws of some people lead to horrors inflicted on to others. And then there are the more human flaws that, when you shine a light on to them, de-demonize people that might otherwise be seen as ogres." – Jon Ronson, So You've Been Publicly Shamed
"If someone calls me stupid, I have to actually believe I'm stupid in order for it to affect me." – Rachel D. Greenwell, How To Wear A Crown
"Bigotry, hate, bullying, perversion and discrimination must never be considered to be human rights, because if we do, then we will never in a million years be able to instill real justice, equality and acceptance in the human society." – Abhijit Naskar, Operation Justice
"I never want to be known. I'd rather be alone than have everyone talk about me and bother about my life. That's why I want to be an astronaut. I just want to travel into space and stay there. Be somewhere where no one else goes." – Aimee Herman, Everything Grows
"That was the day I learned how dangerous a color can be. That a boy could be knocked off that shade and made to reckon his trespass. Even if color is nothing but what the light reveals, that nothing has laws, and a boy on a pink bike must learn, above all else, the law of gravity." – Ocean Vuong, On Earth We're Briefly Gorgeous
"There is no excuse for bullying. Not even in schools. The parents should be arrested. But the most worrying thing is that authorities do it: politicians and journalists. They consider it part of their job. This world is wrong. It's a crime: Causes traumas to vulnerable people." – Maria Karvouni
"You don't need them. You have the power to create. They need you, because they're too afraid to try creating something new and magical themselves. They can only try to tear down others. That makes them the weak ones, Jesse." – Davies, Hard Hart
"If you don't like people they can't hurt you. Almost-eight-year-olds who are often described as 'different' learn that very quickly." – Fredrik Backman, My Grandmother Asked Me to Tell You She's Sorry
"I've been in enough playgrounds to know kids can be mean. I know, I know, I know." – J. Palacio, Wonder
"People will love to despise the person you were, and/or the person you have become. We can allow that negativity to eat us alive, or pray for their happiness. Keep your heart open, and all will be healed." – Michelle Cruz-Rosado, Pursuing Your Destiny
"Bullying is not a character-building experience." – Christina Engela, Pearls Before Swine
"The kids threw the rumors out like lit matches, to see what would catch. I stayed silent, listening to the fizz and spark of their words, pretending I was water, putting them out." – Erica Bauermeister, The Scent Keeper
"Bitter people always want to show you their bitter side in different forms, sometimes gently and sometimes bitterly, as if that is your bitter side, but always remain positive with understanding!" – Ernest Agyemang Yeboah
"Confident and proficient people are virtually impossible for a bully to intimidate in any environment." – Kilroy J. Oldster, Dead Toad Scrolls
"If you poke a bear just to hear it to roar, why keep poking it if it doesn't have the energy to roar." – Dean Mackin
"Psychological research has shown that prejudice adversely affects both the targets and perpetrators. Does it make sense then to enter a losing battle, one which you come out of in the end a battered and bruised loser?" – Aysha Taryam
"Contagion is hate's greatest attribute and it's most treacherous; anyone is susceptible." – Aysha Taryam
"The central message of the Clare series, I think, is not to underestimate or marginalize those who you deem weaker or different than yourself as you have no idea what they're capable of. You never know – those of whom you relentlessly persecute may just end up killing you." – Don Roff
"The ax forgets; the tree remembers." – Shona proverb