Last Updated on January 20, 2022
Rapidly Evolving Times
Today, we are living in a very competitive market. Businesses are leaving the market rapidly in this time of transition between significant new technologies and the shifting of the stock market, the rise of trade wars, and political climate. There are many other non-predictable events that keep consistent growth at bay.
There are more challenges today to shift markets from one country to several different markets spreading across borders. Twenty years ago, one CEO could make all the major decisions to keep a business in tow. Today, a whole host of experts is needed to stay abreast of changing policies, laws, and expectations.
Social media tools are being used to work for or against big corporations. Also, there is a significant demand that companies are required to show how they are sustainable and giving back to the community, as well as using green technology and activities to lower their carbon footprint.
This is all besides the regular day-to-day pressure of keeping a research and development department with new products and services coming out regularly to keep abreast of the competition.
Major Problem Concerns for Business
Supplying a business
Complex systems
Race for innovation
Unforeseeable future
Global networking
Policy renovations and changes
Diversity in the workplace
Interfacing robots and humans
Big data overload
Harnessing blockchain technology for security
Obtaining Working Capital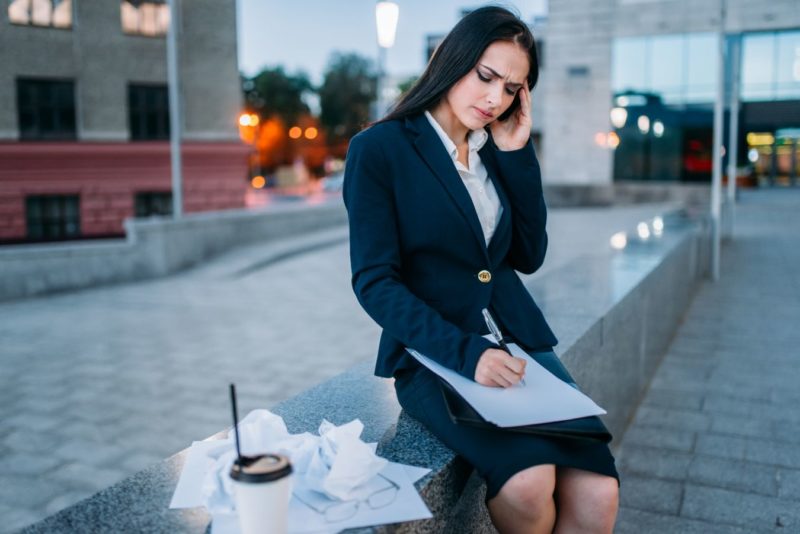 One of the problems in many large businesses today is finding working capital solutions. With changing markets and unexpected loss through stocks losing their value, a growing business has got to stay sharp and up-to-date.
A company finds it more challenging to hold a definite share of the market today since there is ten times more competition. The market is continuing to provide less room for more significant growth.
For example, of the millions of startups globally developing, and over 30 million software developers at work, the primary focus has been to move in the direction of artificial intelligence (AI). The market is over-saturated with small and large companies vying for a space in this global market.
It is unpredictable how each business will maneuver and compete in this market. Overall, the future is tough to predict for any business, whether large or small.
Blueprint for Solutions
Define the problem
Pursue all paths to a solution
Challenge the angles
Interactively question the angles
Identify possible solutions
Prioritize solutions
Be decisive about the perfect solution
Enter into the solution responsibly
Perform measured activities of the chosen solution
Offshore Accounts
All of the above problems lead to companies opening offshore bank accounts which make their profits closed off to taxes and government manipulation. All of this is done in the name of democratic freedom.
The general public is putting more strain on companies to change the tax codes on giant corporations to bring them to justice, but corporate lawyers know how to draw on years of legal knowledge in keeping corporations clear of any government interference with their offshore savings. Any person reading a FAQ about offshore accounts would conclude that anyone can open one.
Recruiting Talent
While market competition is fierce, and opening offshore accounts can help save more profits, businesses are still left with the problem of locating, interviewing and keeping the best talent for the jobs they have available. Any Fortune 500 company will surely tell you that a company cannot operate for long with employees who are unskilled.
Keeping Creative Talent Onboard
A company doesn't run on high grades and award scholarships for Ivy League performance, but corporations have a rigorous protocol and requirement when someone interviews for a job. They look for not only the brightest talent but the most creative since creativity spells future success.
In the past 25-30 years, successful businesses have had a problem with keeping creative talent because most new startups, especially in Silicon Valley, have employees that break away and begin their own companies.
These are a few of the problems that companies face today and moving into 2020 and beyond. With the right plans in place to combat some of these problems, a company can see a very successful future and keep moving forward with the rest of the world.