You know what they say: 'riding is not just a hobby, it's a lifestyle'. Nothing puts riders in a better mood than knowing they'll be on their motorcycles and are about to hit the open road.
It may start out innocently at first. Many people think they'll just get a bike and use it to get around town. But pretty soon, it turns into a passion. Before you know it, you're spending hours and days taking care of your bike, reading up on biking info, and meeting with fellow bikers.
So it's not at all surprising that one of the things you'd want to get your hands on is some sweet biker jewelry. If you're thinking of buying some or adding more to your collection, here are a few handy tips to help you out.
Why You Need Biker Jewelry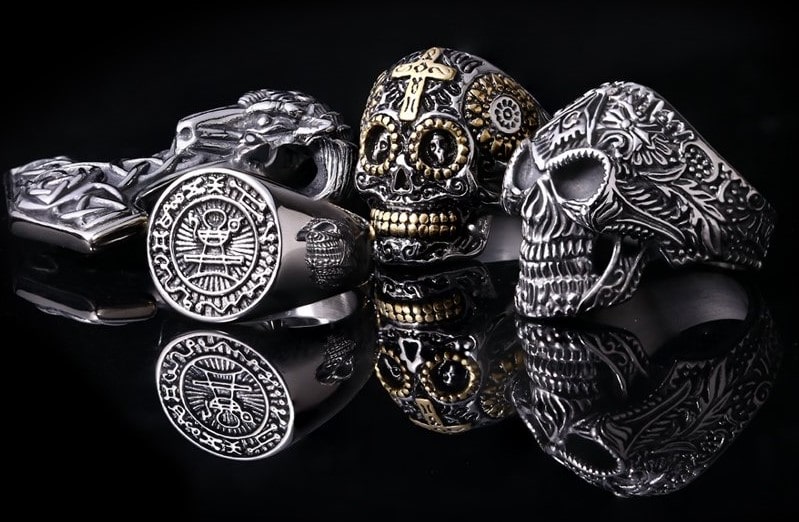 As a rider, you're going to find yourself consumed with your newfound passion. Sure, you may have other things that keep you pre-occupied. But riding will always be first on your list. Once you've got the necessities down pat (i.e. helmet, boots, toolkit, jacket, etc.), it's time to accessorize.
Biker jewelry, such as skull rings, archangel pendants, or dragon bracelets, is a cool way to show off your personality, as well as add pizzazz to your daily riding gear. It's a great conversation starter piece between fellow riders, too. Saw a guy with a tribal chief ring like yours while having coffee in a diner? Chat him up and laugh about the fact you both probably bought it at the GTHIC online store.
Biker jewelry is also a lot more than just wearing something cool. In biker culture, donning a skull ring, for example, is a sign that you believe in the same things as other bikers, like equality and loyalty.
Many designs hold a deeper meaning, especially when chosen during a challenging time in life. For instance: folks who wear the Eye of Horus ring usually choose this symbol because it represents protection. Other riders hand down jewelry to their friends or loved ones, much like heirlooms.
How To Select Biker Jewelry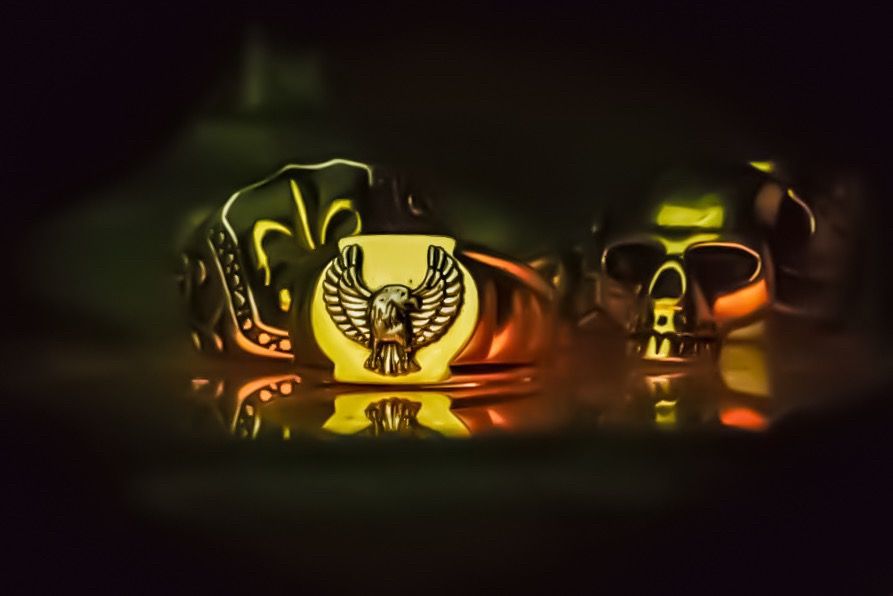 While there are plenty of factors to consider before buying biker jewelry, it often just boils down to whether or not you like it. However, you can also consider these points:
1. Design.
Sure, you can select the usual skull or marine rings. But don't be afraid to explore more unique concepts. This is the right time to show off your personality, and even what you're into. If you like mythology or fantasy, go for a nobility king crown ring or an ouroboros infinity snake pendant. For those who like it clean and underrated, you can't go wrong with a classic wheat ear chain bracelet.
2. Meaning.
Jewelry should also be picked based on the symbolism behind them. It will definitely add a deeper significance to you once you wear it. For instance: pirates used to wear accessories such as earrings hoping for the protection of the gods. They would wear odd items like fruit seeds, animal teeth, and stones because they believed these would guard them against disasters or demons.
3. Material.
Many biker jewelries comes in either silver or brass. These are timeless metals and look good in any outfit. They're also relatively easy to clean. Stainless steel is a great option as well because it's skin-friendly and doesn't rust.
These three points should help you narrow down your options and pick from the very best.
Where To Get Biker Jewelry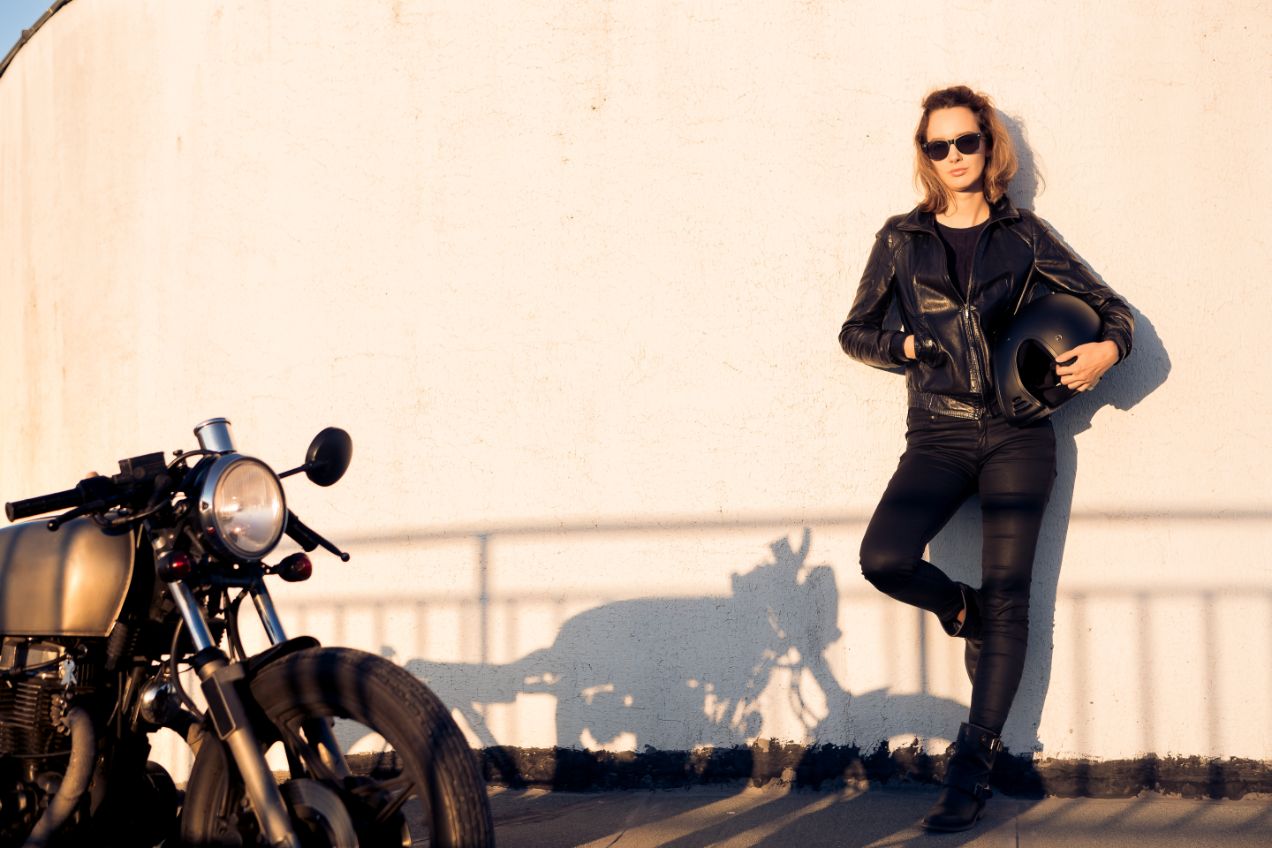 You can get biker jewelry from local shops or even malls. However, if you want more bespoke designs, your best bet is to go online. Online shops that specialize in biker accessories such as GTHIC, not only boast of unique offerings, they're also more affordable.
When considering an online shop, make sure to take note of the following:
Reputation. Ask friends and family for referrals. You want to ensure the business or company that you're about to transact with is trustworthy. Check customer reviews, too. Make sure their lines are open 24/7 for customer inquiries.
Cost. While you don't want to spend exorbitant amounts on a ring or bracelet, you want to know you're getting your money's worth. Prices should be affordable without compromising on product quality.
Variety. You would want a carefully curated collection of designs. From skulls, archangels, pirates, to animals, mythological, as well as religious symbols – you'd want your chosen online shop to carry them.
Take your time and shop around. When in doubt, bookmark your choices first and go back to them when you're ready to purchase.
How To Maintain Biker Jewelry
Care and maintenance will ensure that your biker jewelry will last a long time and look good anytime you wear it.
For those with silver pieces, take note of the following:
Try not to wear anything else on top of your silver jewelry as this can cause friction and scratch them.
Wear them whenever you can! These things were made to touch the skin constantly. In fact, the oil in your skin will help moisten the material, keeping its natural sheen.
Take it to a professional cleaner if you want to bring it back to its original luster.
For at-home cleaning, you can use non-whitening toothpaste, or buy a special cleaning solution. Make sure to follow the directions carefully!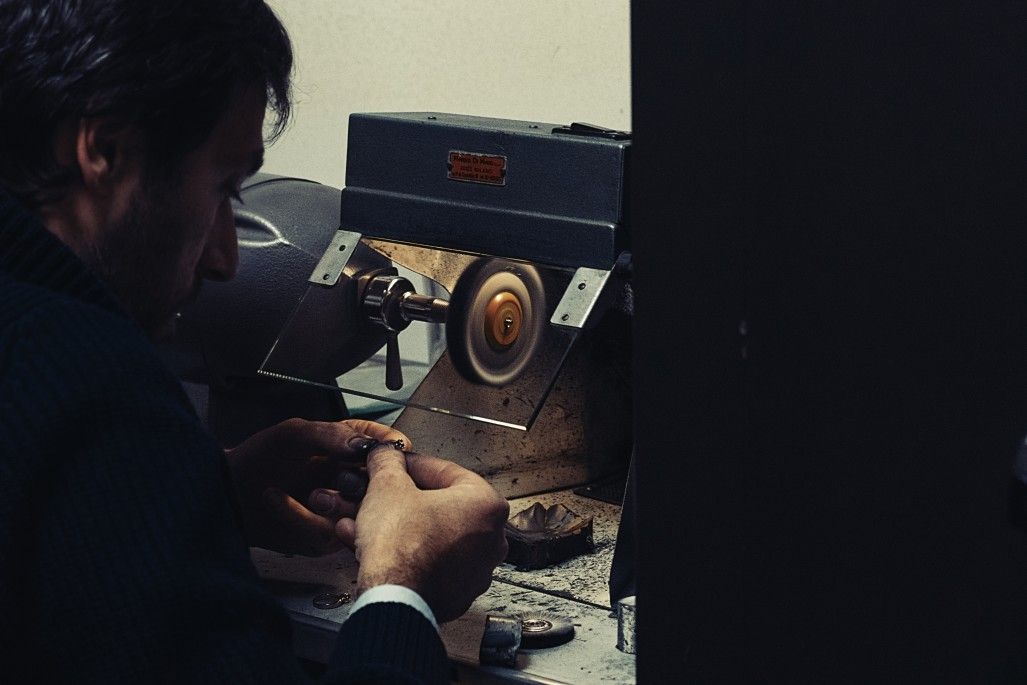 For those with stainless steel jewelry, here are some notes to consider:
For DIY cleaning, use warm water and mild dishwashing soap. Soak your stainless steel rings or pendants, then wipe with a soft, lint-free cloth. Rinse and dry thoroughly with a clean towel.
If you can afford to, a professional cleaner can also help. There are special cleaning solutions available on the market as well.
If you're the type who wears your jewelry often, or you sweat a lot, always wipe your accessories before going to bed.
Remember to wipe your jewelry with a soft cloth after wearing, or when you see a bit of tarnish forming.
You don't need to be long in the hobby to find likeminded folks such as yourself. Just get on your bike and hit the road. Let your look say it all: the bike, your gear, and your accessories. If you're riding with friends, why not get matching rings or pendants for everyone? It's a great way to show camaraderie. Not to mention you'll all look super cool sporting those marine rings in the streets.
What are you waiting for? Go online and check out some amazing biker jewelry for your riding lifestyle!