Last Updated on March 8, 2022
A huge part of any design is the text that comes with it. No matter how captivating your images are, without the right font choice to complement them, the end product would always lack the ingredient it needs to completely seduce the audience.
The Ancient Art of Calligraphy
This is where the beauty of calligraphy comes in. Calligraphy is more than just writing. It is the ancient art of making your usual letters and numbers a few notches more interesting than how it normally appears by making it more expressive and giving it a more fascinating flow.
Calligraphers may use pens or brushes, depending on what suits their style the most. And although the classic calligraphers may veer away from the strict typography rules that modern typography dictates, modern artists often find that mixing both approaches almost always ends up with an even better end result.
There are different styles and approaches to calligraphy, depending on the influence. European calligraphy, for example, illuminates the first letter of a page, a chapter, or a paragraph in the same way that the drop cap is used in modern design.
Character sizes and style may also differ, which results in a more rugged and hand-crafted appeal. East Asian styles, in the same way, veer away from strict standards so as to give more spirit to each stroke.
The Modern Approach
Putting traditional calligraphy and modern calligraphy side by side would show a number of differences, but a long list of similarities will definitely emerge as well.
This goes to show that although modern calligraphers have found new approaches that work better for them with the use of today's modern tools, there is still a lot of wisdom to be held from the works of the original artists.
Where typography now plays a huge part of any design, calligraphy is one of the best ways to make things even more interesting. After all, there is something a little more personal when you use calligraphy – the main reason why it is highly favored over other more measured font designs and approaches.
Here are 25 different calligraphy fonts that could work well with the designs you are currently working on. These fonts capture the exact reasons why people prefer calligraphy over anything else, showing that although calligraphy has been around for centuries, it is not something that we will be saying goodbye to in the near future.
1. Mulberry Script by Cultivated Mind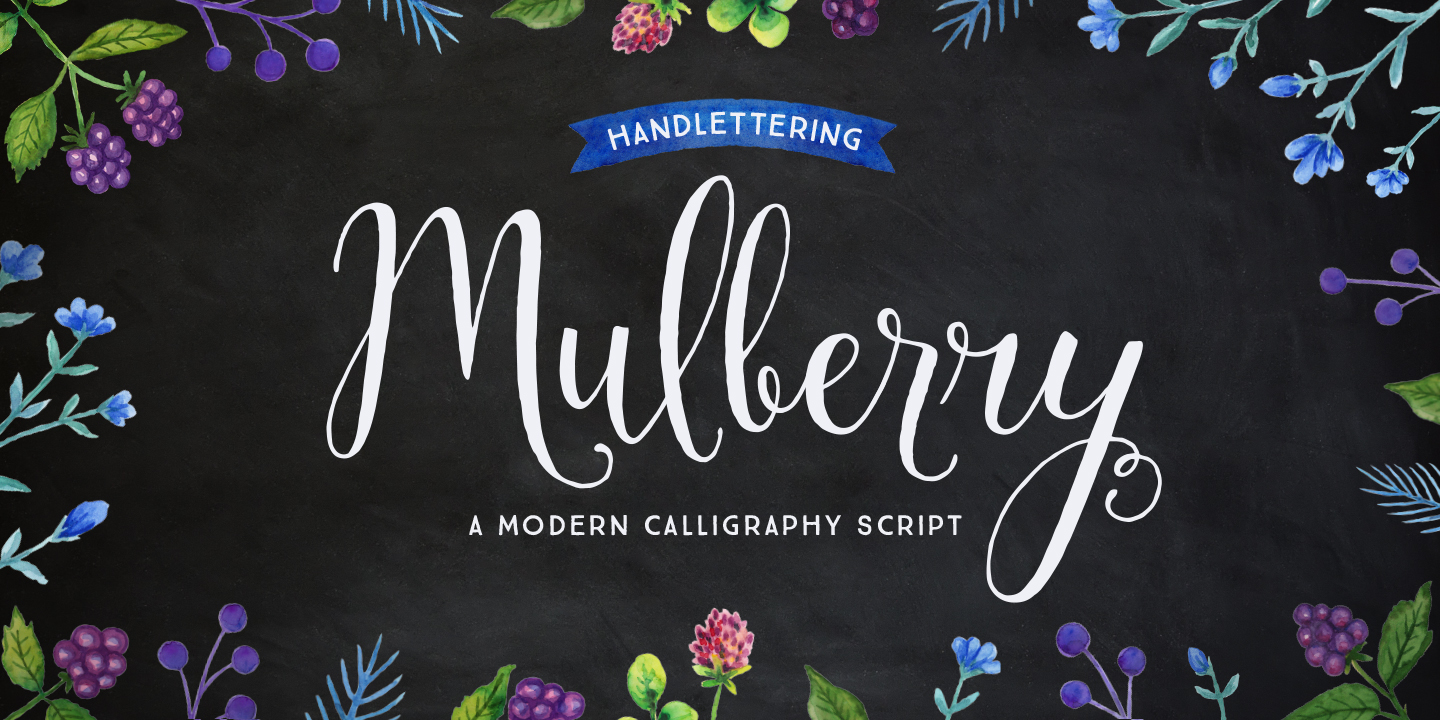 Mulberry is a beautiful handwritten calligraphy script that comes with lovely alternates, ligatures, extras and ornaments. Choose between Mulberry Script or Mulberry Script Pro and two font weights (Regular/Bold).
Mulberry Script comes with a basic set of alternates. Mulberry Script Pro comes with four sets of alternates including ligatures. This typeface can be used for fashion, apparel, stationery, magazines, letterpress, film, books and marketing.
2. Boho by Latinotype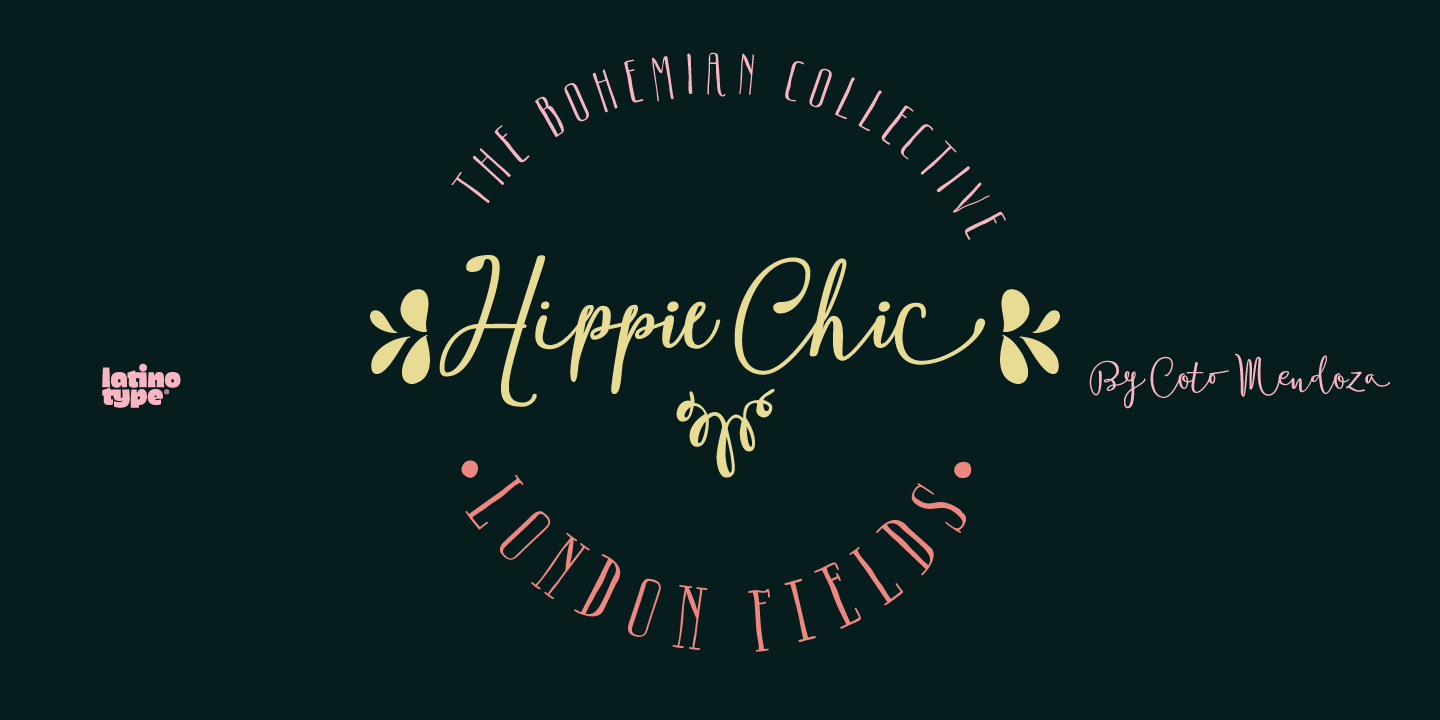 Boho is inspired by a bohemian girl who is a free soul and creative spirit. She is a city girl, but she loves spending a lot of time outdoors and being close to nature. She loves art and going to the antiques and organic food markets.
She is a wild and free spirit who knows no bounds. Boho consists of 4 subfamilies: Script, Line, Sans and Serif. Each subfamily comes in 4 weights: Regular, Bold, Italic and Bold Italic.
Script and Line versions include a teardrop terminal variant. Dingbats and ornaments are also included.
3. Drina by Posterizer KG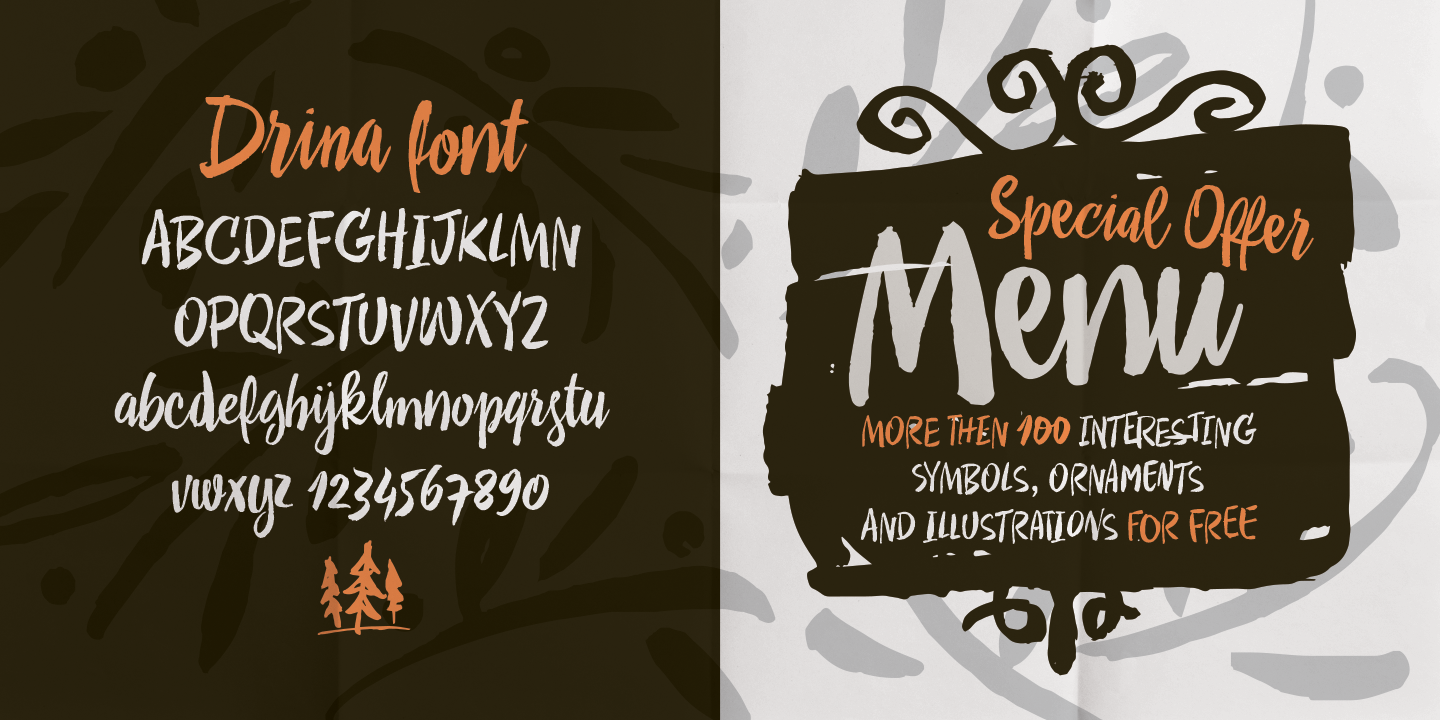 Drina is a script handwritten font with a casual and modern look. Because of the spontaneity there are plenty of Standard and Discretionary Ligatures to avoid frequent repetition of letters.
If you find a single repeating glyphs, you can change that by toggling between Stylistic Alternates. There are ligatures created for Cyrillic too, more then 100 symbols, ornaments and artworks with inky texture.
4. Botanica by My Creative Land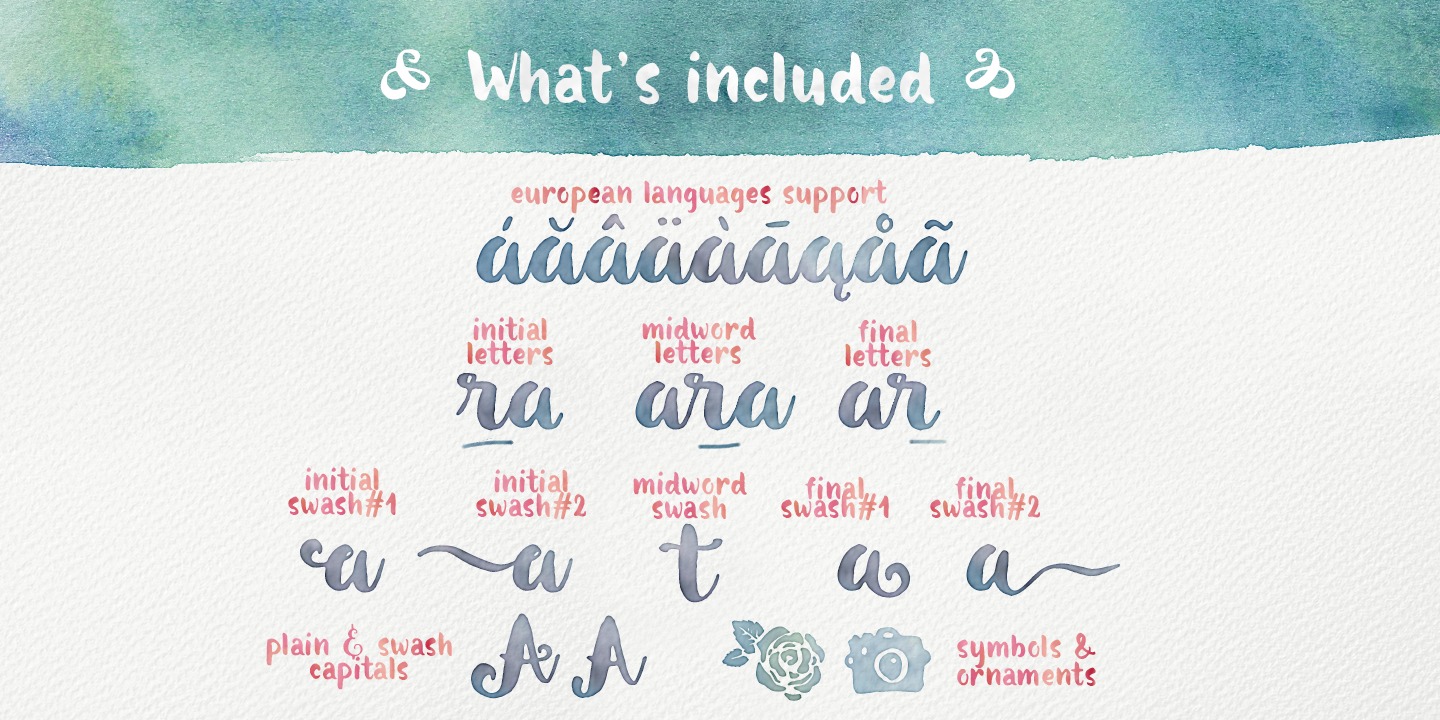 Botanica is a 100% brush written font family with inky texture that was inspired by modern trends in brush lettering and design. The fonts look good both together or separately and possibilities are only limited by your imagination. Two types of initial and terminal swashed makes the Script font a good companion in wedding invitations design.
5. Rosalinda Script by My Creative Land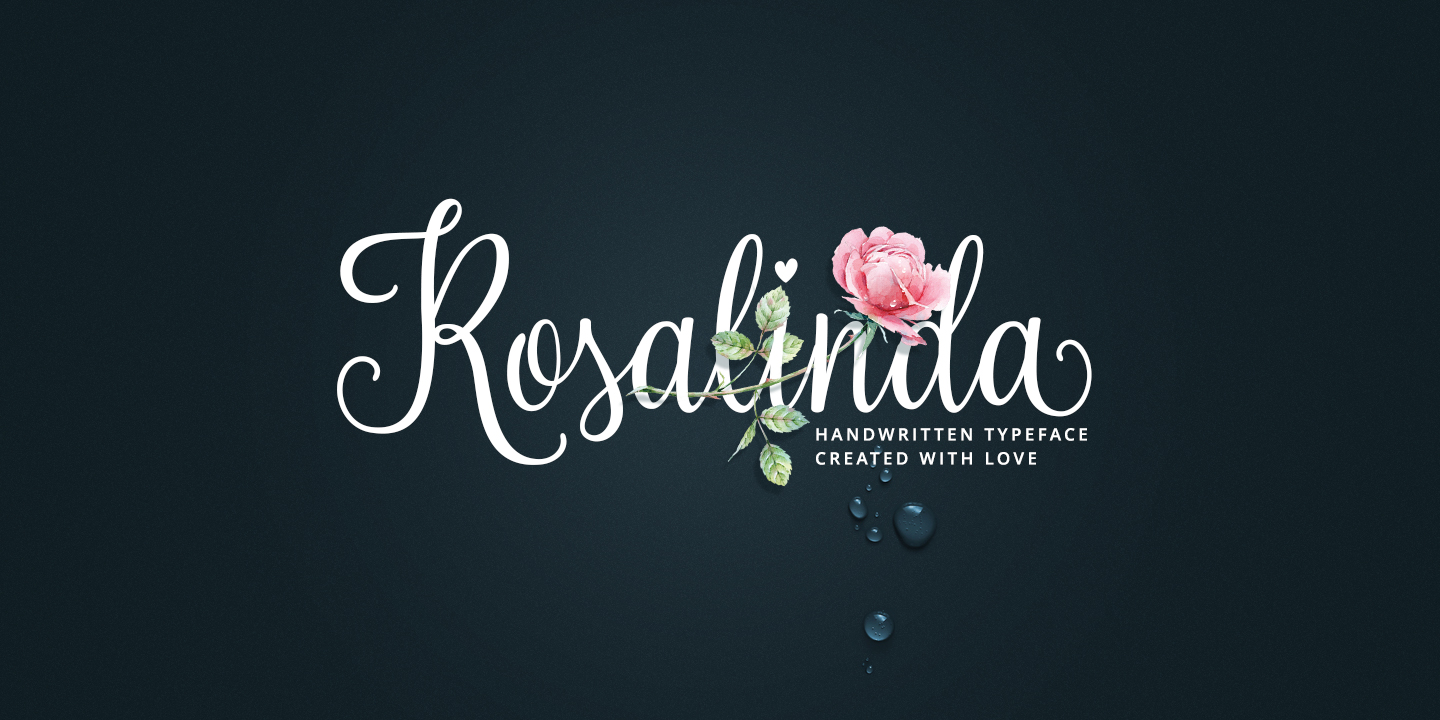 Rosalinda is a new handwritten typeface designed with wedding invitations in mind but can be used for various purposes like t-shirt design, logos, quotes design etc. The font contains 900+ characters and is best used in an Opentype-aware application such as Adobe Illustrator, Adobe InDesign, MSWord, Adobe Photoshop etc.
6. Veryberry Pro by My Creative Land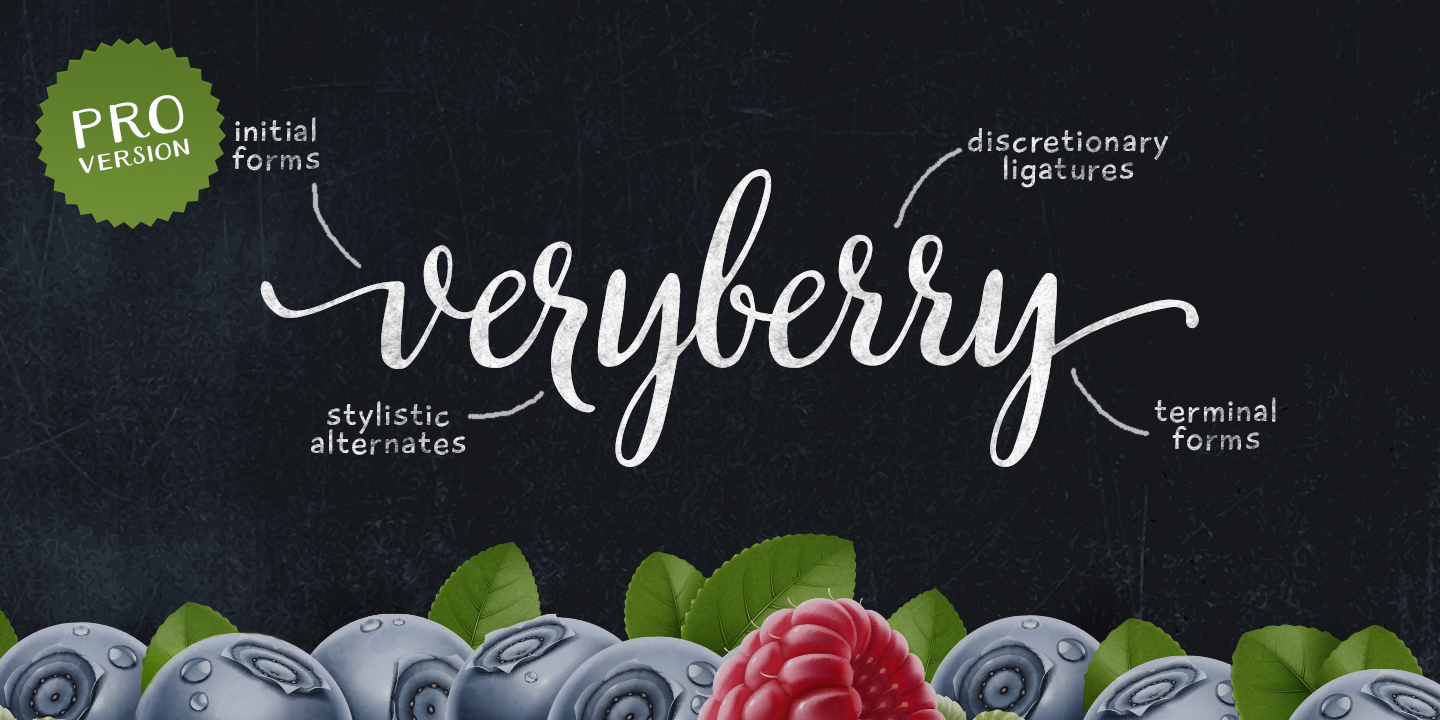 Veryberry is a handwritten font with a unique character inspired by latest trends in modern calligraphy and handlettering. Full of open type features, is best used in an OpenType-aware software. Font supports most of European languages including cyrillic ones.
7. Maris by insigne

Maris is a rich, elegant script, subtly characterized by a whimsical handwritten calligraphy. The family is composed of six different weights, each one bolder than the last but all equally as filling.
The lighter weights move delicately through each line, showing a gentle strength in their smaller frame. The six weights from these lighter forms to the bold include some textured versions such as jean, wood, print, rough and halftones.
8. Aristelle by My Creative Land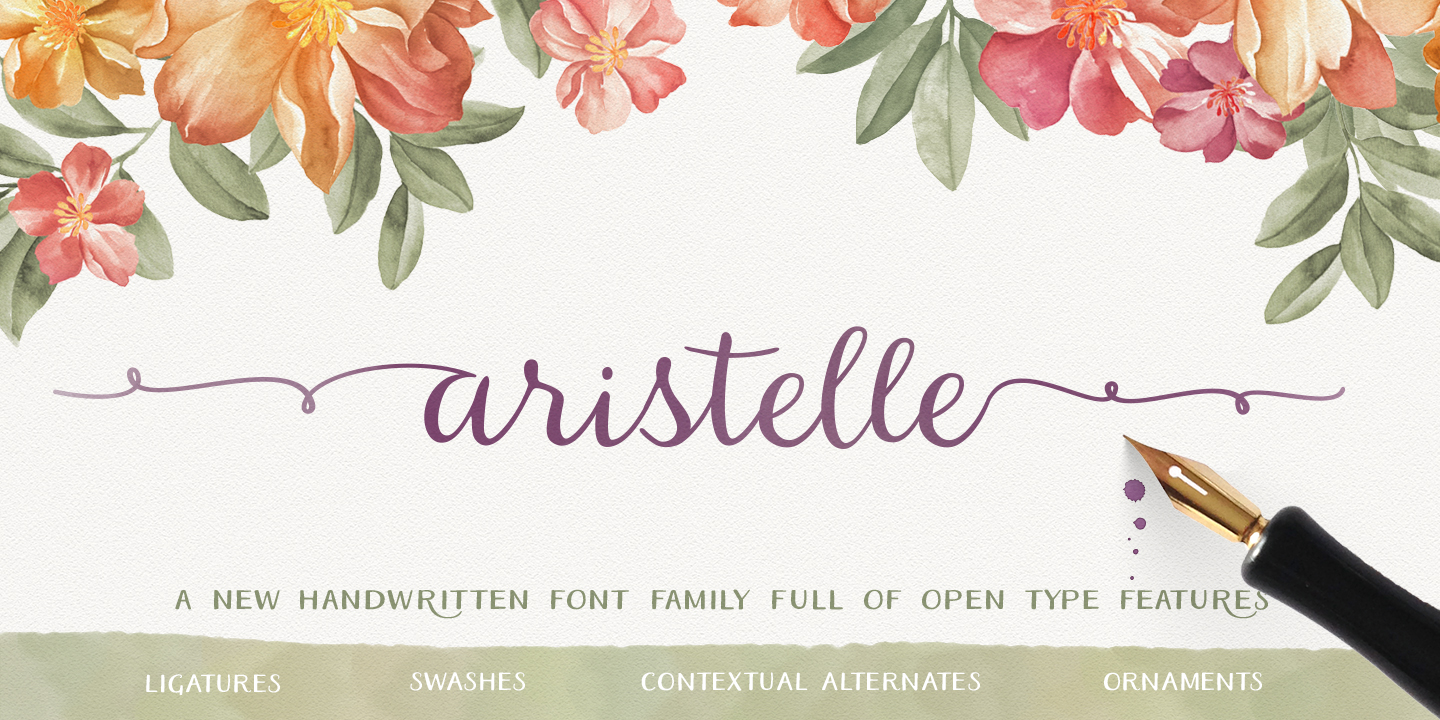 Aristelle Family is a beautiful, hand-lettered script that was created using Leonardt III EF nib. Aristelle Script is full of OpenType features such as initial and terminal swashes, ligatures and ornaments and is best used in an OpenType-aware software.
Aristelle Sans and Sans Condensed is a nice addition to the Aristelle Script and all three fonts will help you to create organic, stylish and full of character designs.
9. Habbly by Robert Corseanschi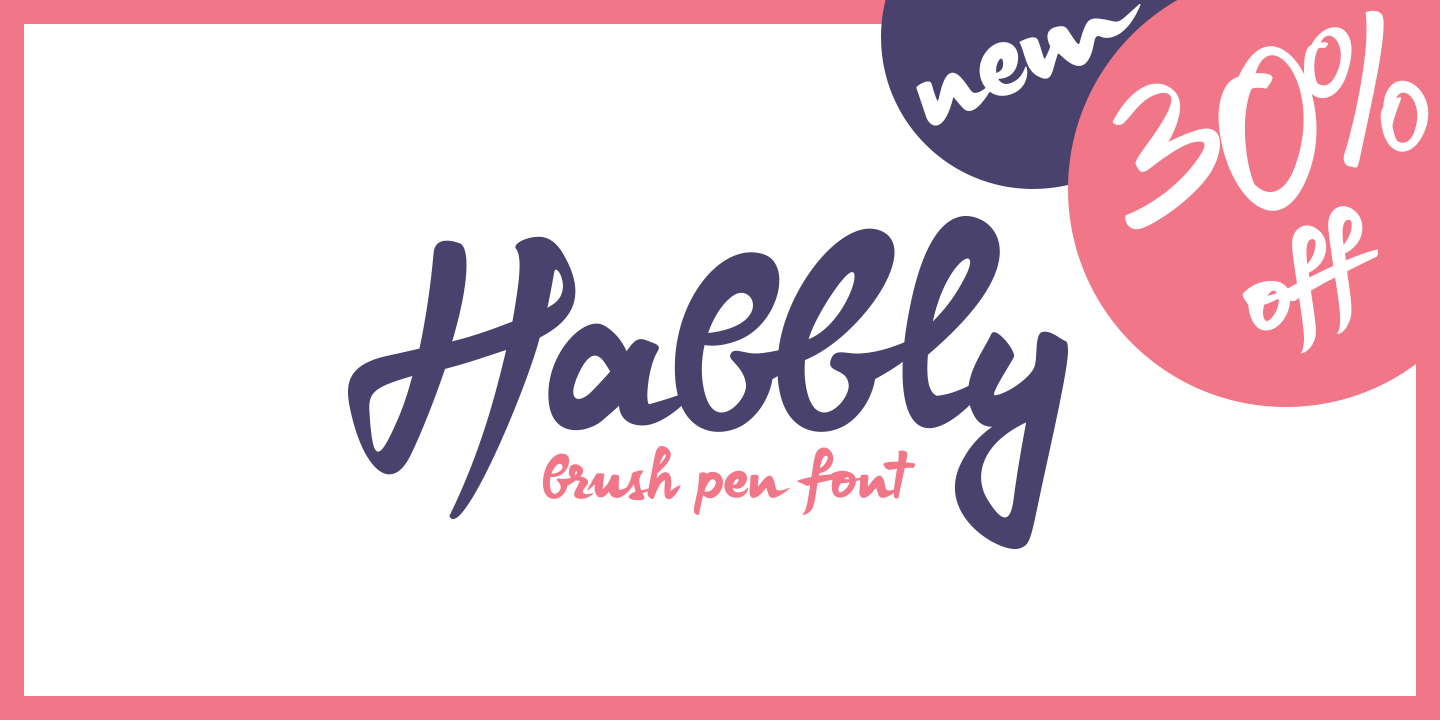 Habbly is a handwritten brush pen font with smooth ligatures and alternates which makes it look more realistic and natural. The font has a slight bold feeling.
In order to get the most out of this typeface be sure to use a program that has opentype capabilities. Suitable for wedding invitations, coffee packages, badges, logos, apparel, stationery, magazines, letterpress, film, books and many others.
10. Nautica by Resistenza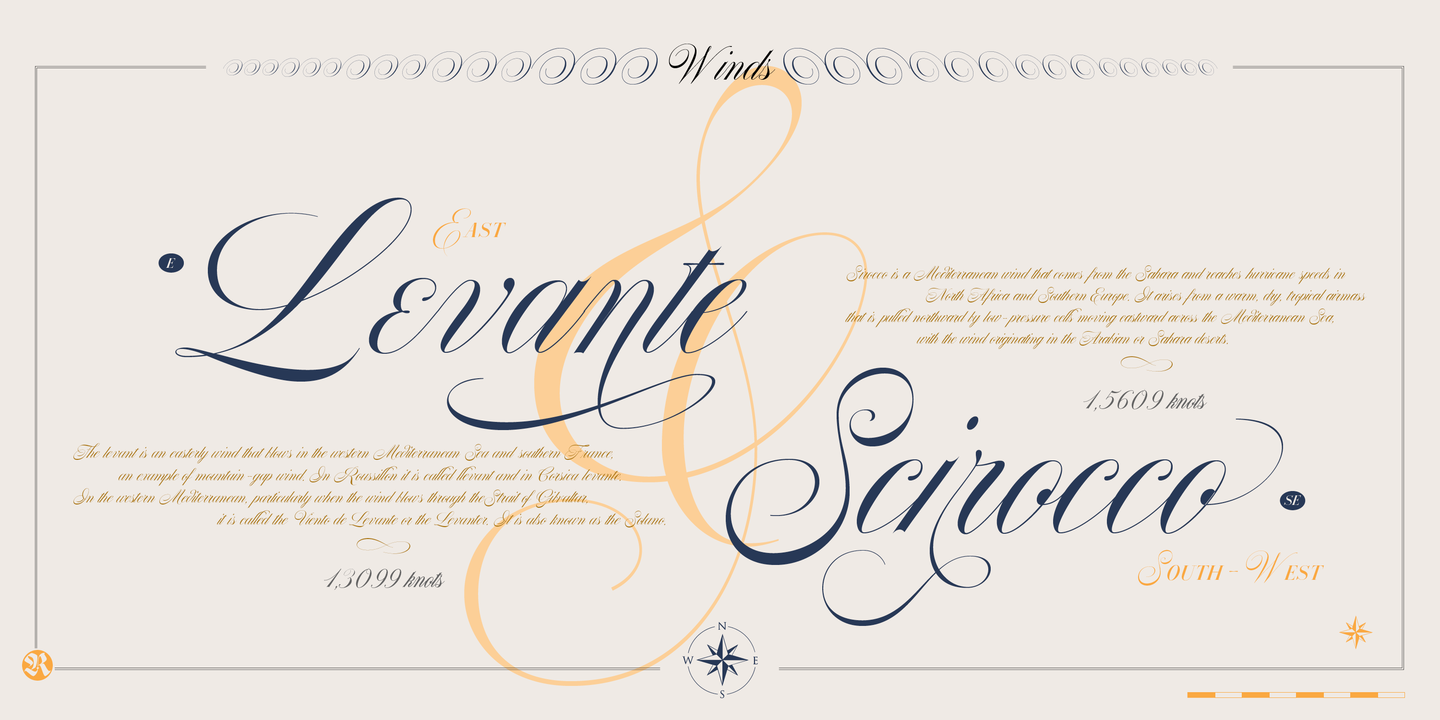 Nautica is a new script typeface based on Copperplate's ductus. High in contrast, it is a very original type with a strong character. With over 1000 glyphs and extensive language support Nautica offers full professional typographic features.
Ligature and swashes are more inspired by brush pen strokes. Nautica provides three weights and one set of usefull icons and knots to improve your graphics.
11. Powder Script by Fenotype
Powder Script is a showy brush style script family of three weights -regular, bold and black plus matching Ornament and Pattern set. Powder Script is packed with almost 800 glyphs per weight and is full of features.
To activate alternate characters click on Swash, Stylistic or Titling Alternates in any OpenType savvy program or manually select from even more characters from the Glyph Palette.
Inside each weight is a set of block capitals that you can activate by turning on Small Caps. You can use Small Caps to create evenly lined text blocks to support your design.
12. Signalist by Mika Melvas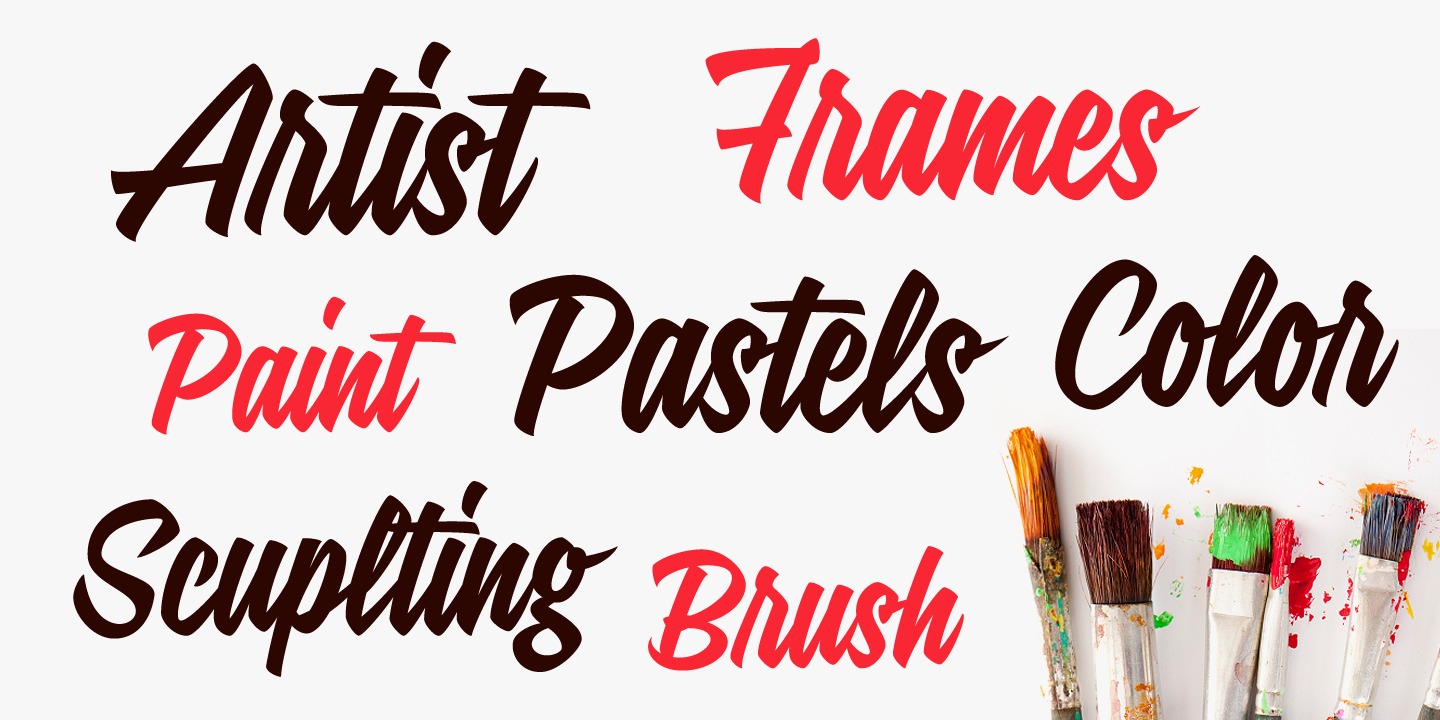 Signalist is a dynamic brush script. It is suitable for design that needs a script with a contemporary feel. It is suitable for logos, titles, t-shirts, packages etc.
13. Black Future by Seventh Imperium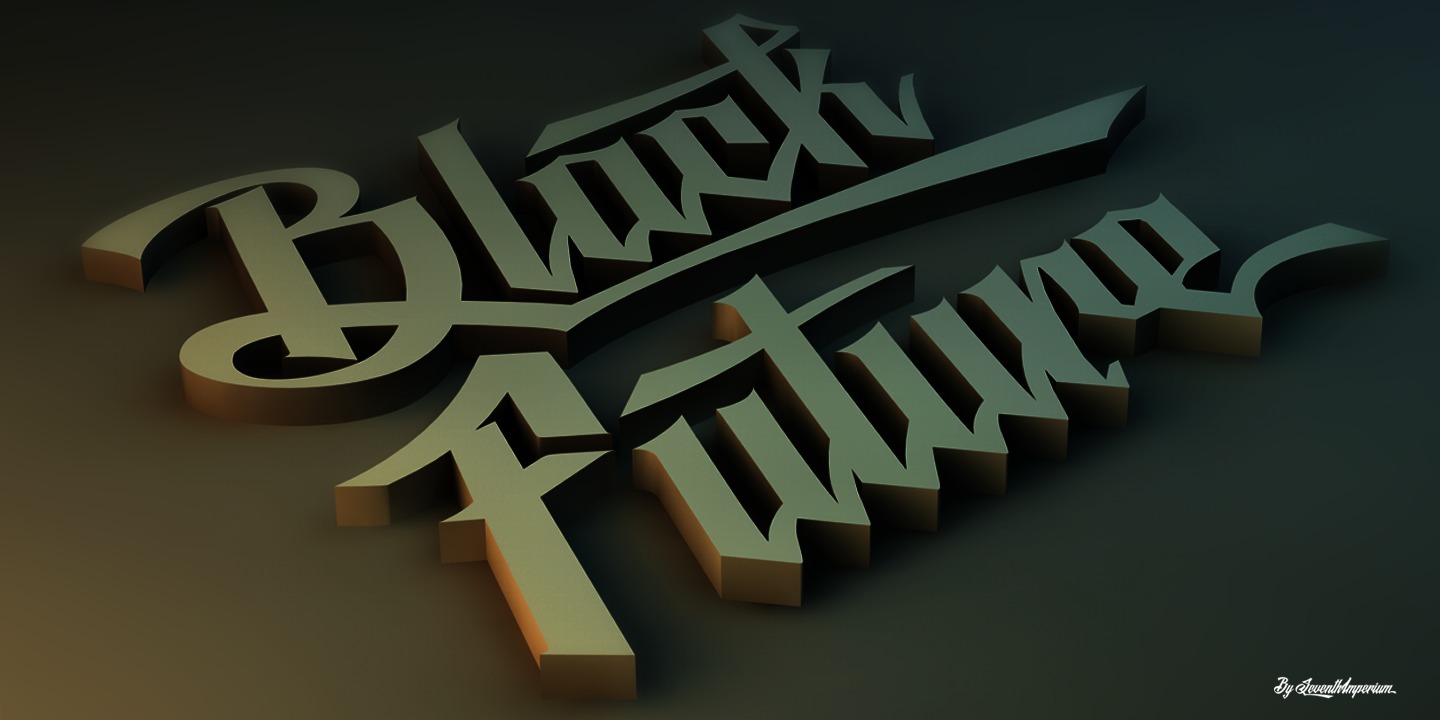 Black Future typeface is a new calligraphy script font combined with street art calligraphy and blackletter, that results in a wide range of calligraphy brush to achieve a typeface with sharp edges that looks brave. Contains almost 480 glyphs with opentype features. Stylistic alternates, swash and more. Can be used for various purposes.
14. Evenfall by My Creative Land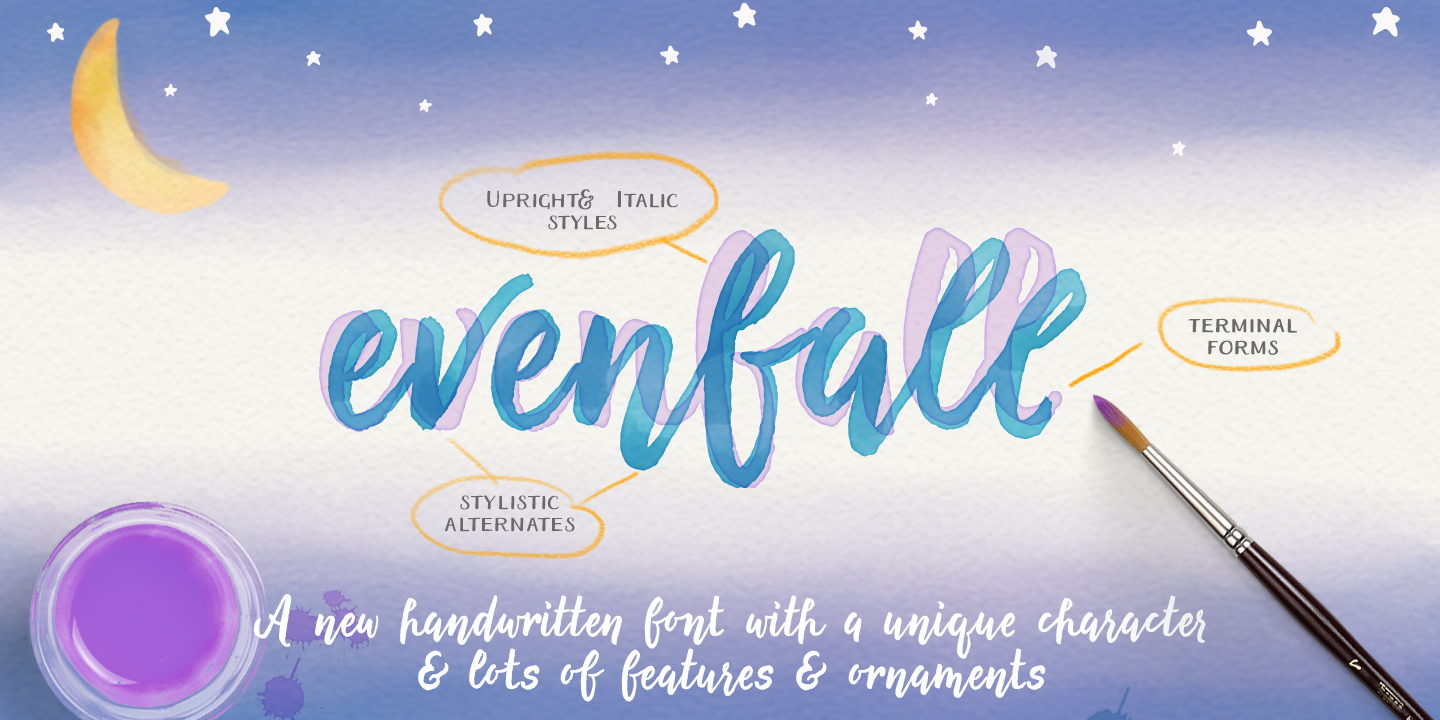 Evenfall is a hand written font inspired by modern brush lettering and calligraphy together. Two stylistic sets allow you to create two different text styles.
The font is full of Open Type features and is best used in an open type aware software (such as Adobe Illustrator, Adobe InDesign, Adobe Photoshop, MS Word, MS Publisher).
There are more than 700 glyphs in the font including discretionary ligatures, initial and terminal forms for all letters and ligatures, stylistic alternates, ornaments, etc.
Font also contains 40+ ornaments and graphic elements.
15. Snowberry by Angie Makes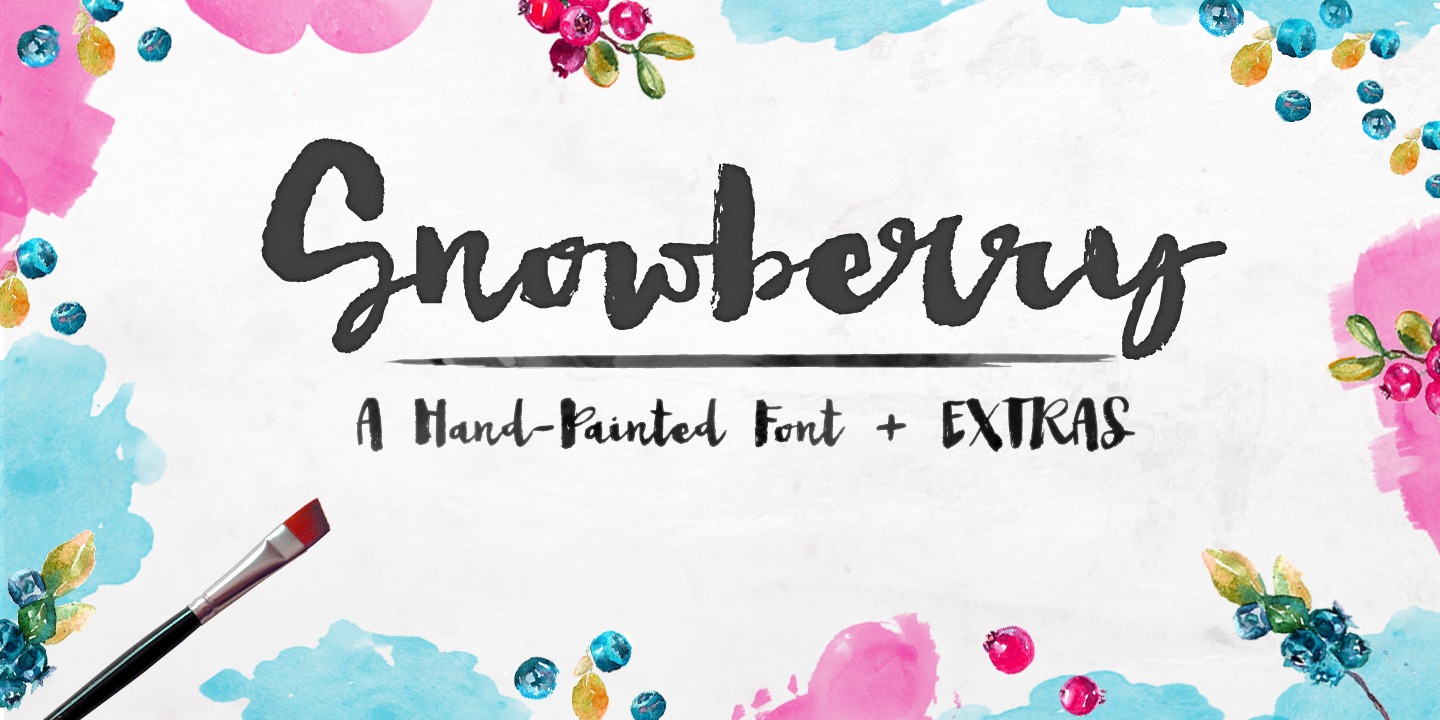 Snowberry is a modern, hand-painted brushed font family for projects needing that effortless, yet convincingly hand-painted feel. Snowberry has two sets of uppercase letterforms and two varied personalities.
Use the Snowberry Destroyed font to add edge, texture, and a dry brushed look to your various letterforms. Use the Regular Snowberry for a smooth, wet, painted brushed look.
Included is a third ornament font with swirls, swashes, paint splatters, catchwords, and ampersands so you messy brush lettering fanatics (You know who you are) can eat your heart out. An image guide to use these ornaments is also included.
16. Kestrel Script by Alan Meeks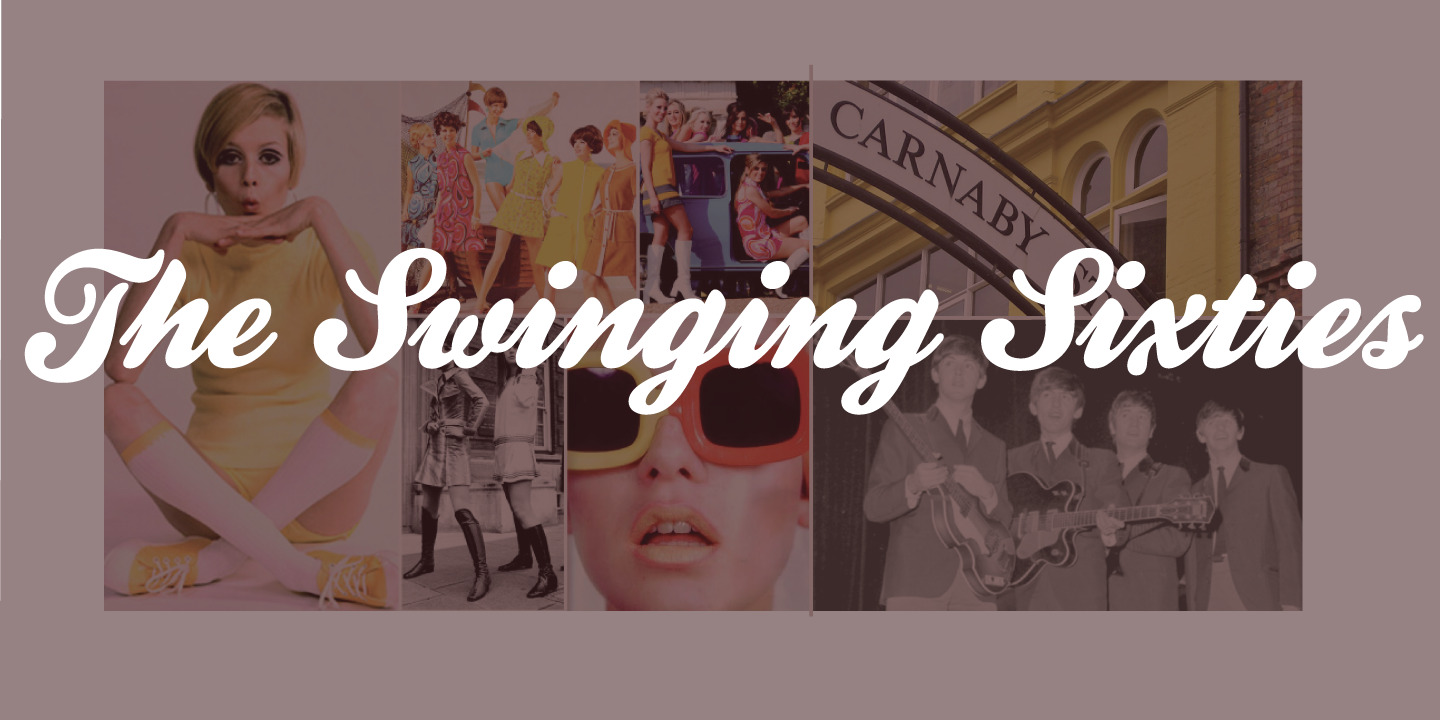 Originally designed in 1985 and released by Letraset for dry transfer Lettering, Kestrel has, until now, never been digitized. The face now has been completely re-drawn and digitized for all formats. It is a heavy formal script similar in form to Commercial Script.
17. Wingman by Fontforecast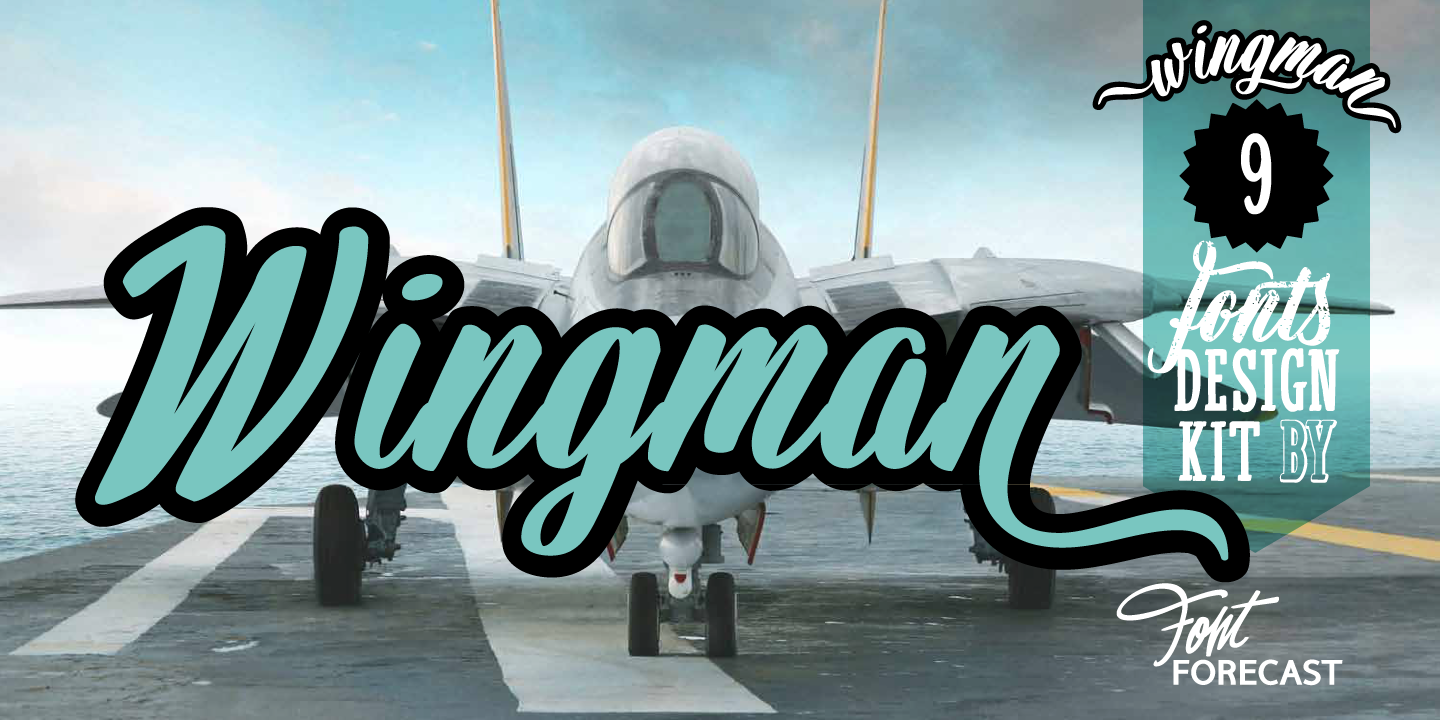 Wingman consists of nine fonts, that can work together in perfect harmony to create beautiful designs. Like a true wingman they reinforce each others potential and offer mutual support.
Wingman Brush takes the lead and is, with its six styles, well equipped for many challenging typographic tasks. All Brush styles (except Brush Extra) have 815 glyphs and are packed with Open Type magic, e.g. contextual alternates, that automatically replace beginning and ending glyphs as you type.
There are lots of swashes to choose from, organized in several stylistic sets. The bold and the regular styles have matching shadow versions. Brush Bold and Brush Silhouette fit together also.
Nice logo-like effects can be achieved by layering these styles. On top of that Brush Vintage was added for a rustic feel. Brush Extra has 322 design elements in both smooth and vintage style.
18. Filmotype York by Filmotype
Offered by Filmotype in the late 1950s to establish its Formal Script category with this copperplate script, Filmotype York is perfect for formal wedding invitations and formal or elegant occasions while retaining a balanced weight making it both visually stylistic and readable at smaller sizes.
Filmotype York was developed from the original font filmstrips and includes a full international character compliment, automatic fractionals, ordinals, and an expansive set of alternate contextual and ending characters and ligatures to allow flawless typesetting in dynamic OpenType format.
19. Paname FY by Fontyou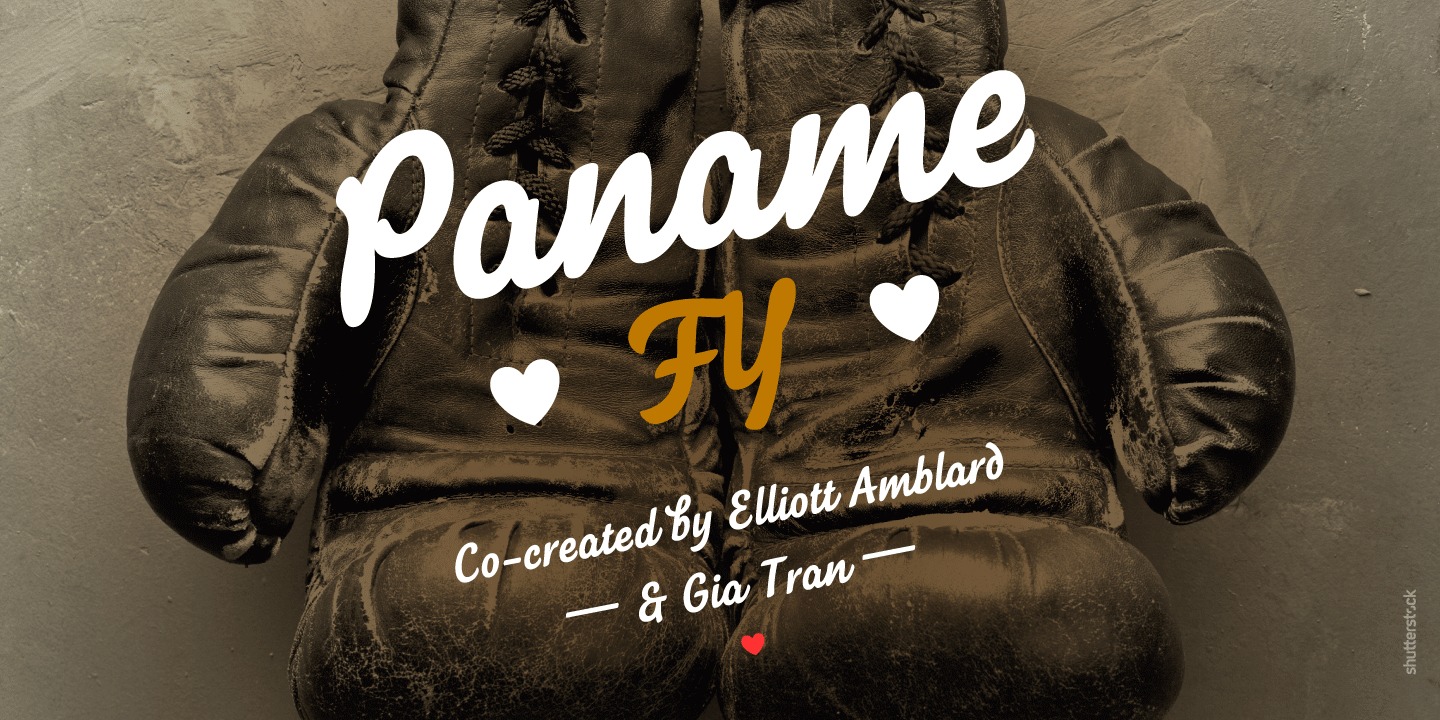 With its bold felt ductus, Paname FY is a smooth and friendly vintage script. With its more cursive capital letters, its 74 ligatures and alternates with swash, this font will certainly find its pleasure in packaging, headlines, posters and logo design.
20. Feather Script by Lettering Inc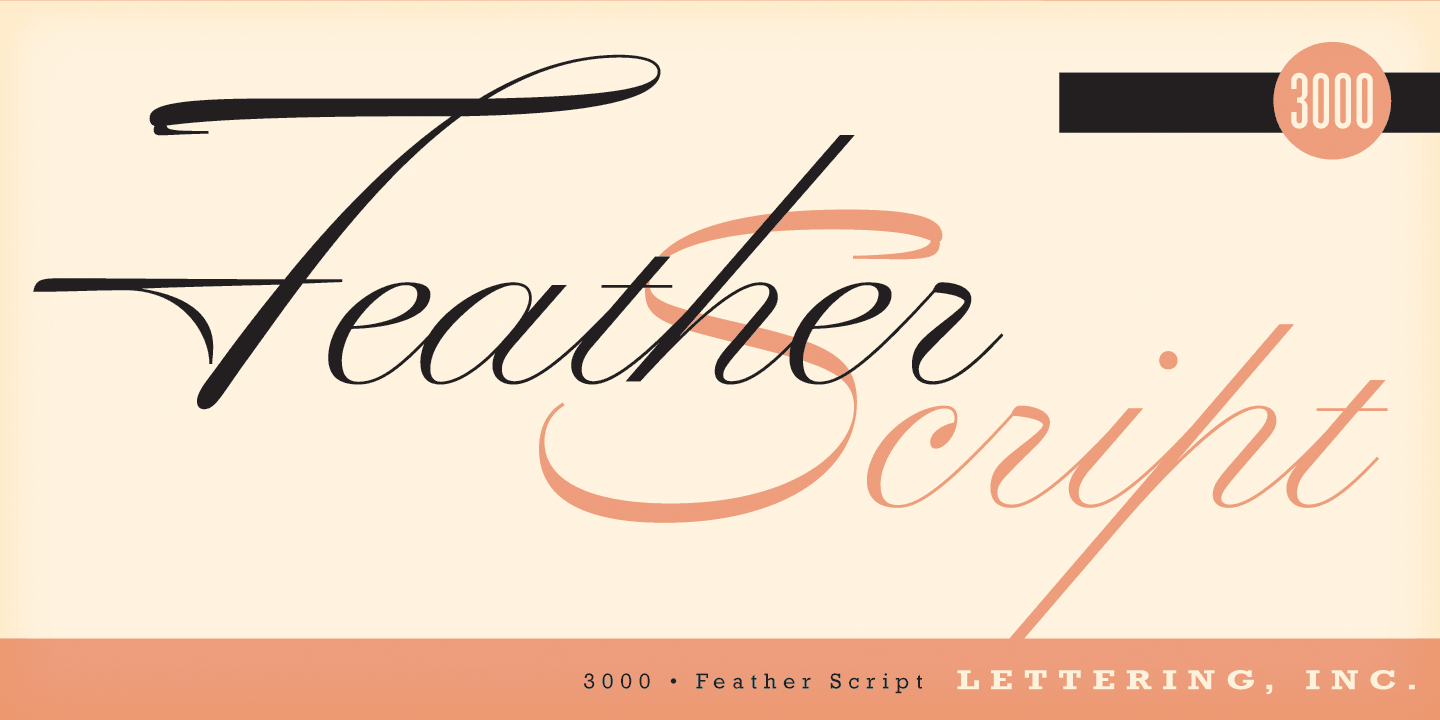 Introduced by Lettering Inc in the mid 1940s, this majestic handwritten advertisers script was originally developed by the talented bullpen of Chicago based Lettering Inc.
Originally designed as display handlettering for department store catalogs and automobile advertising, Feather Script (known internally as Flamingo or the 3000 series in its catalogs) became the most popular of all Lettering Inc typefaces requested by its customers.
Feather Script was painstakingly developed from the original font glass masters from the 1940s and includes a full international character compliment, automatic fractionals, ordinals, and an impressively large assortment of alternate characters in dynamic OpenType format.
21. Coco FY by Fontyou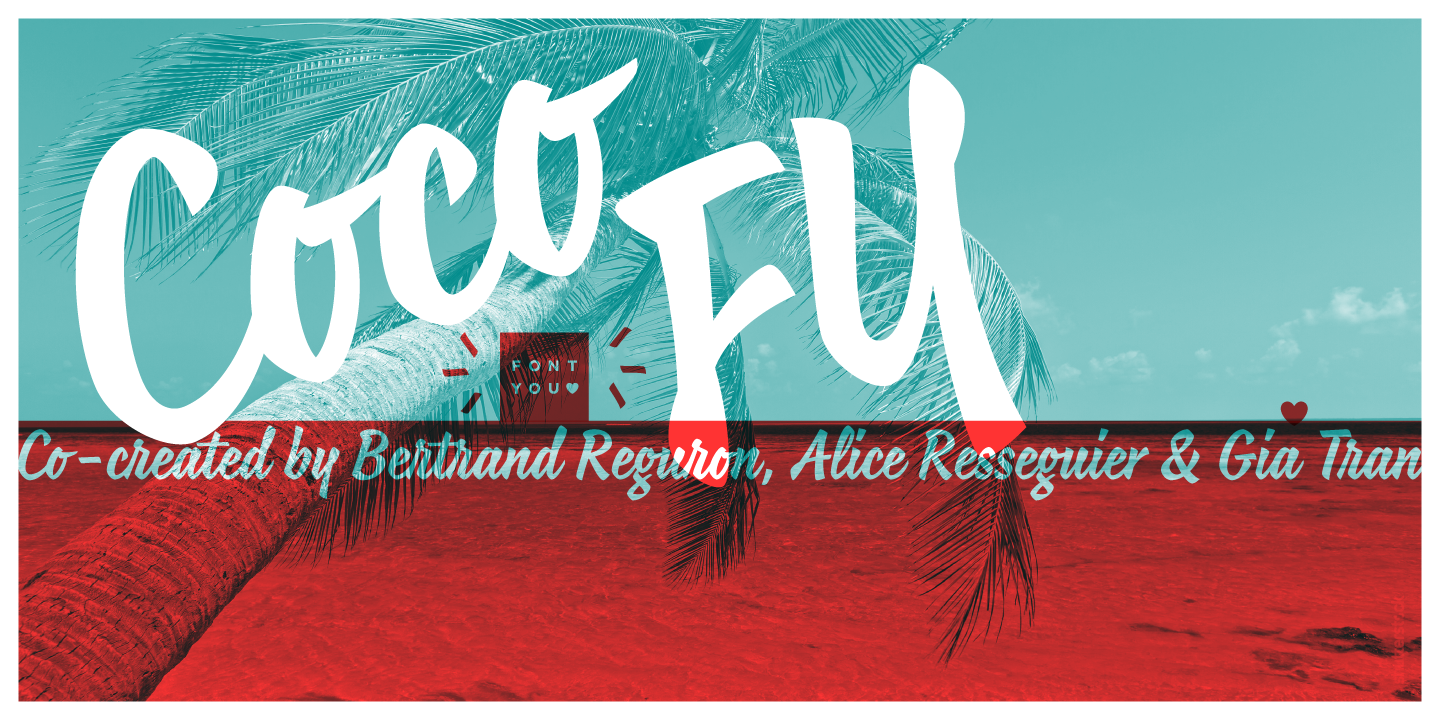 Coco FY is a vintage script font reminding of storefronts sign paintings, and other hand-lettered street signs. With its high contrasts and its condensed forms, Coco FY will give an original retro style to your designs. This font will certainly find its pleasure on posters, packaging and branding.
22. Goodlife by HVD Fonts

The Goodlife type family is a lovely handlettering collection designed by Hannes von Döhren. It contains six different hand drawn fonts with loads of features and a set of extras such as catchwords, arrows, ornaments & more.
With this set and a little bit of love and care it is possible to create beautiful "handmade" graphics. Equipped with automatically exchanging alternates, ligatures, end forms, swash letters and some other features, Goodlife is optimized to feel not just like a font but like true handletterings.
23. Selfie by Lián Types

Selfie is a connected sans serif based in vintage signage scripts seen in Galerías of Buenos Aires. Selfie proves that geometry itself can be really attractive.
In this font, elegance is not achieved with the already-known contrast between thicks and thins of calligraphy, but with the purity of form. Its curves were based in perfectly shaped circles which made the font easy to be used at different angles (some posters show it at a 24.7º angle) without having problems/deformities.
In addition to its nice performance when used over photographies; the font can be a good option for packaging and wedding invitations.
24. Flow Handscript by Taner Ardali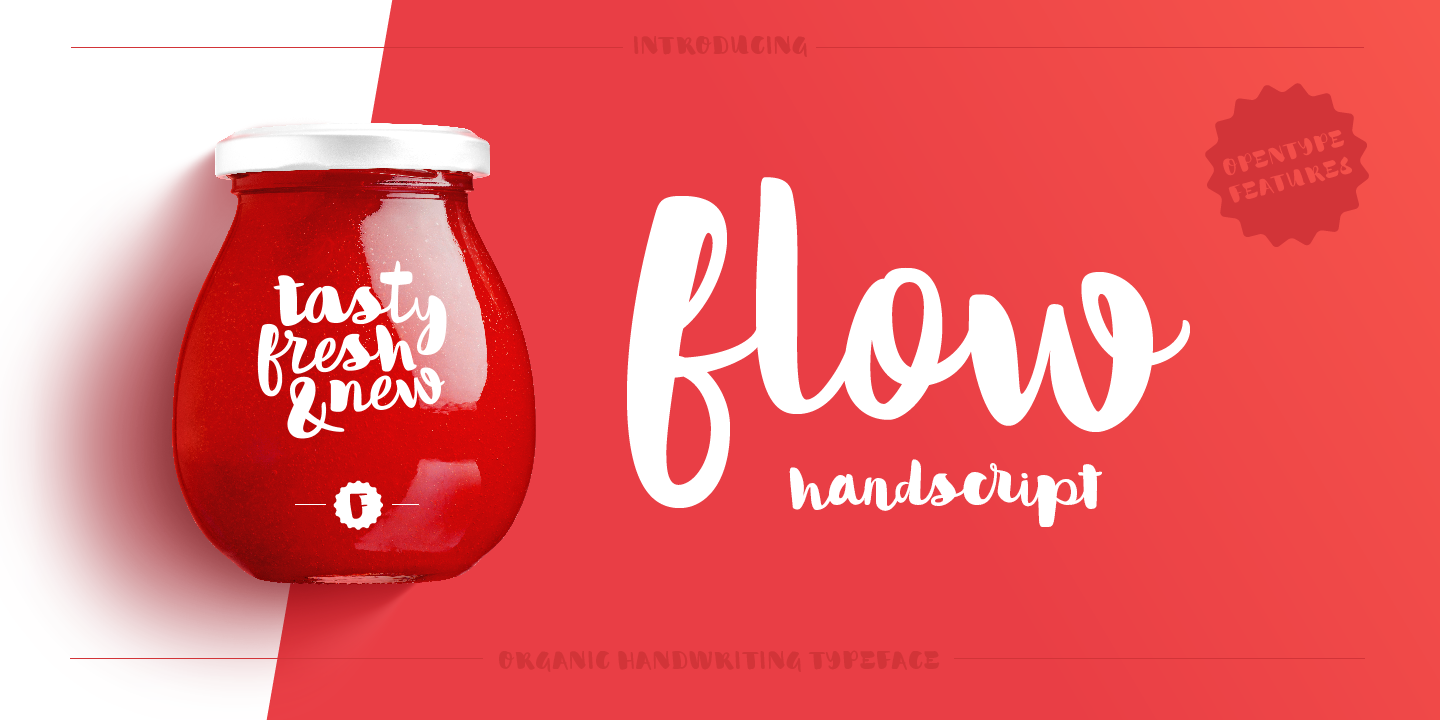 Main idea of this font depends on creating a "well designed handwriting typeface". With general brush script characteristics, this font is also designed in detail letter by letter to create the best geometric values.
It is particularly designed to achieve better connections between letters as well as the best rhythm for words. It is not just a hand brush typeface, Flow handscript is a high quality designed typeface that can be used for graphic design like packaging, branding, poster design and invitations.
25. MonteCarlo by TypeSETit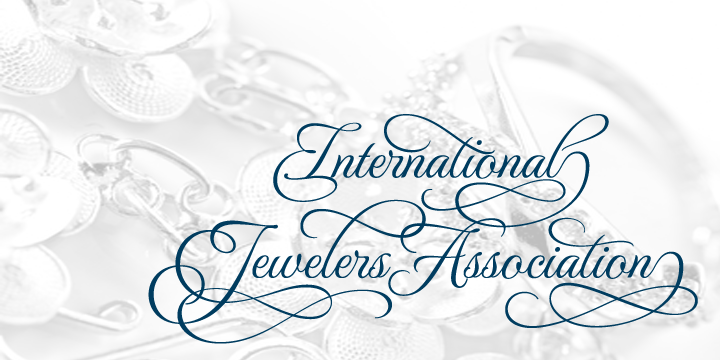 Note: The preview images look terrible, but the font is beautiful.
MonteCarlo is a beautiful formal script— both contemporary and traditional. This connecting script's italic is slight, making it an extremely legible design.
Its additional flourishing options offer truly diverse possibilities for customization of display. MonteCarlo is perfect for those situations that require an ornate look, and a readable message, without compromising beautiful design.