Last Updated on January 20, 2022
It is all too easy to see football as a bad influence in today's society. The media, for the most part, does not help to portray the many benefits that can come from football, and even the players themselves. Behind the scenes, clubs and players spend vast amounts of time and money helping the communities that surround them. Almost every professional club in the country has some sort of philanthropic arm, and this is often ignored in place of a negative narrative.
One of the main bones of contention of the media is goal celebrations. A tradition that seems to have been around forever, the goal celebration has become a performance art all of its own. Goal celebrations have now become a mainstay of football, and something that kids up and down the country have embraced when playing the game themselves.
The main question here is whether the goal celebrations that are seen on the pitch week in week out can help inspire a new generation of kids into playing the game? We happen to think that they do.
Kids have long been castigated for only being interested in playing video games and with their mobile phones. While there may be some truth to the idea that both of these mediums are extremely popular forms of entertainment, football still has the power to draw kids onto the pitch and off of their electronic devices. There is also the crossover between the two; World Cup winning French forward Antoine Griezmann is famous for using the incredibly popular video game Fortnite as the basis for his celebrations, and he's not alone.
Manchester United midfielder Jesse Lingard also uses the game as a basis for some of his more popular celebrations. It is this crossover that can help to directly influence the kids who play these games to get involved with playing football, and that can only be a good thing.
Inspiring children to celebrate success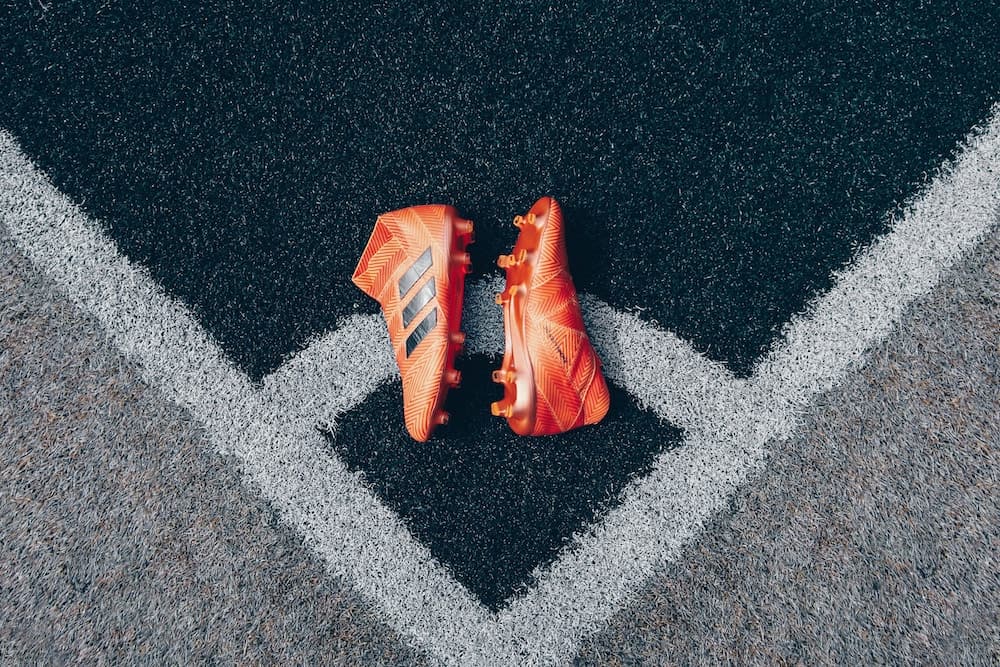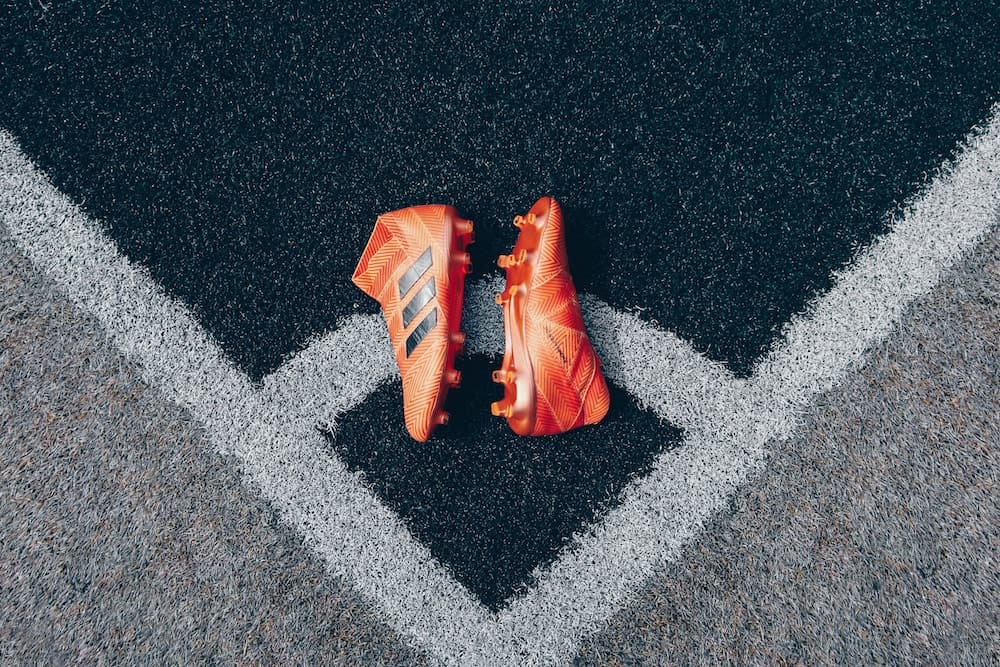 One of the main benefits to having goal celebrations from a kids perspective is the chance to celebrate success. We live in a world that no longer celebrates success, instead it focuses on ensuring that everyone is enjoying taking part. While this is a wonderful ideal, there is still a need to ensure that young players are pushed to celebrate their success.
The best young players need to strive for this constant improvement to ensure that they make it to the top levels. By enjoying celebrating their success, they can be motivated to keep pushing.
It's not all about making it to the top, most players enjoy the feeling of success. By encouraging goal celebrations that are fun (and not aimed at upsetting their opponents), young players can enjoy the game more, and be motivated to carry on playing. The benefits of playing football over an extended period are huge; there are obviously the physical benefits from football being an amazing cardiovascular exercise.
There are also the mental health benefits that come from enjoyment and socialising that are part and parcel of the game of football. The camaraderie of playing in a team can form strong social bonds and create friendships for life. While not all of these are directly influenced by goal celebrations, they are influenced by spending time enjoying playing football.
Playing football on the pitch and not on the Playstation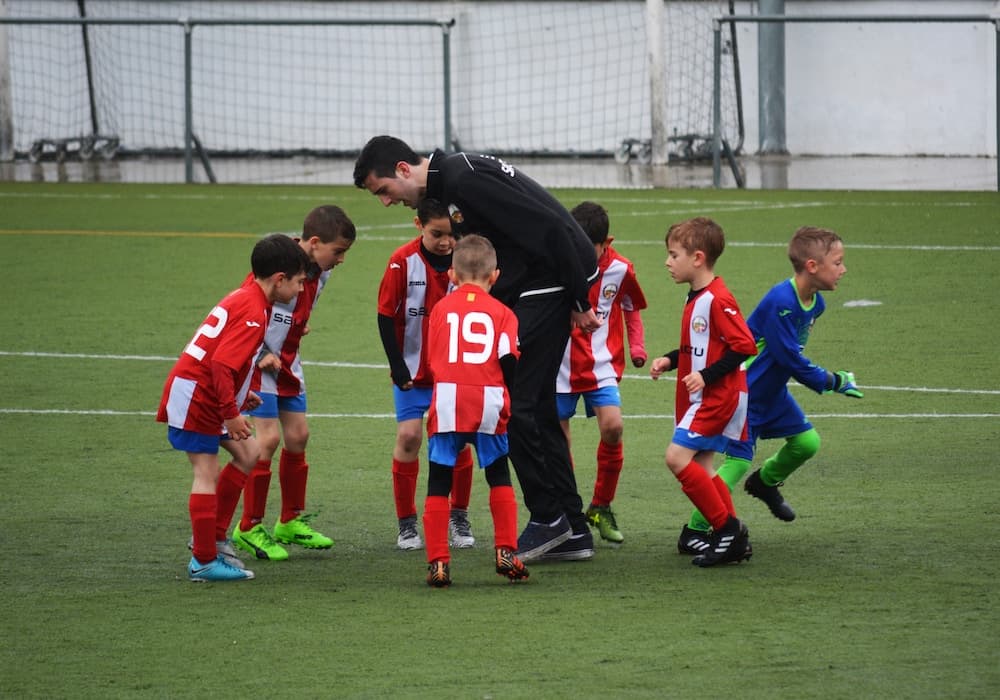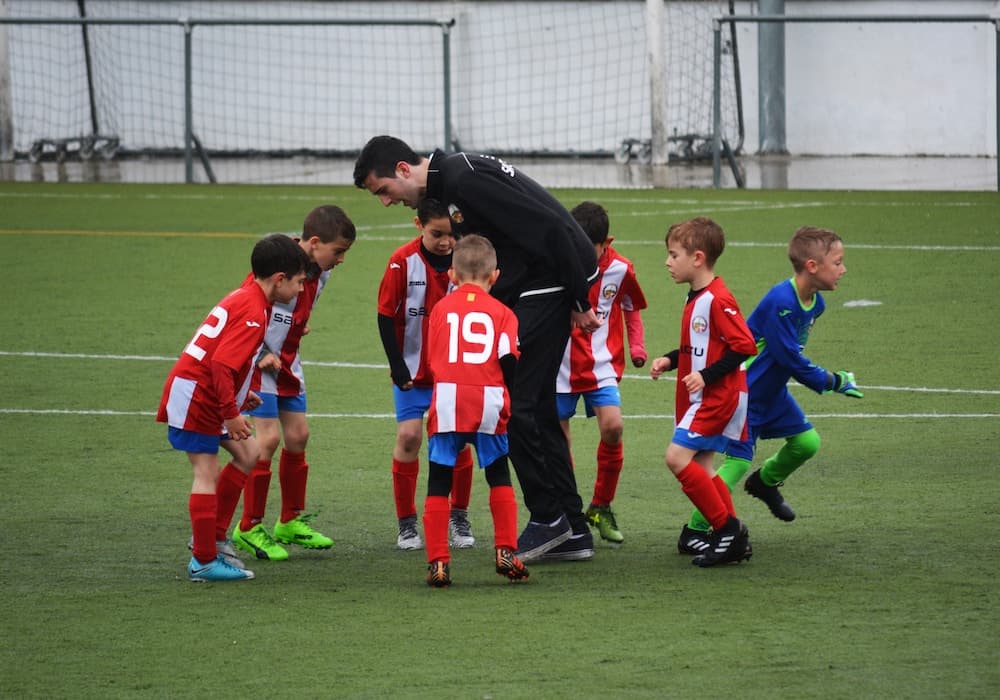 With the popularity of football games such as Fifa at an all time high, it is no surprise that the beautiful game has never been so popular. Moving youngsters from out behind their TVs and out onto a pitch can be a tricky thing to do. But playing the game regularly offers so many benefits to youngsters that it is one of the best ways to ensure a healthy and happy kid. But rather than using the video game as a stick to beat kids with, we believe that football games can actually help in the development of young footballers.
As much as technical skills cannot be increased by playing on the computer, other skills such as tactical awareness can be heightened by playing football games. Indeed many people learn best by watching, the ability to directly affect outcomes means that players of football games understand the game at a deep technical level, which can only make them better players on the pitch.
While clearly we are not advocating kids sitting behind TV screens all day, the moderate playing of football games can actually help with their performance on the pitch. We work with the idea of encouraging kids to take what they have learned on the video game and translate it onto the pitch.
While clearly they may not be quite as gifted on the field as they are on the video game, the encouragement of them to enjoy the game, and celebrating their successes with goal celebrations, can help to create a positive feeling around playing the game for real. This can have huge benefits to their life off of the pitch.
Goal celebrations are a good thing
So while there are many who are not keen on some of today's more elaborate goal celebrations, we believe that they are a positive on the whole. We like to encourage success and want to foster a feeling of achievement.
While we are not going to offer lessons in goal celebrations just yet, we certainly do not dissuade kids from being positive and enjoying being good at something. We want our kids to not only progress, but to also learn to enjoy the game. This enjoyment can lead to a lifetime of playing the game, at a professional level or just for fun.
The positive effects of this can make a huge difference to the life of the player, and that can only be a good thing.