Kombucha was the drink on everybody's lips in 2021, and that looks set to continue this year too. With its super unique flavor and an array of potential health benefits to boot, the popular Chinese beverage shows us that healthy doesn't have to compromise on tasty.
But what exactly is kombucha? The experts at No. 1 Living explain that it "is a fizzy, fermented, sweetened tea made through a fermentation process. This involves mixing a SCOBY (a pancake-shaped symbiotic culture of bacteria and yeast) with sweetened tea, with the bacteria and yeast converting the sugar into ethanol and acetic acid." This reaction makes the drink tart, fizzy, and just a little sweet.
Sounds pretty good to us — but as with any new craze consumable, there's one question that every parent will have before adding it to the weekly shop: is it safe for kids? 
How much alcohol is in kombucha?
Fermentation is the key to kombucha production, meaning that the end result usually contains trace amounts of alcohol. This is because the bacteria and yeast added to the tea digest its sugar, and convert some into alcohol during the process. 
However, this isn't anything to be worried about — in store-bought varieties, this alcohol content sits below 0.5% ABV, under the threshold for a beverage to be considered 'alcoholic'. For comparison, everyday food items like bread and bananas have been found to contain similar traces of alcohol.
Importantly, many major brands have diversified with the drink's popularity boom in recent years, and introduced a variety of 'hard kombuchas' to the market. Much like draught beer, these can contain up to 4-8% ABV, and of course aren't appropriate for kids — but are clearly marked in stores.
As a result, store-bought soft kombucha brands are safe for children, as these have been regulated to make sure only minimal alcohol makes it into each can.
Homemade kombuchas on the other hand pose some risk of uncertainty. Amateur, unregulated fermentation setups can cause the alcohol content of kombucha to climb to 3% and above, if left for longer to mature. You'll want to avoid giving children homemade brews, as higher concentrations of alcohol can cause health issues like organ damage when consumed underage. 
How much sugar is in kombucha?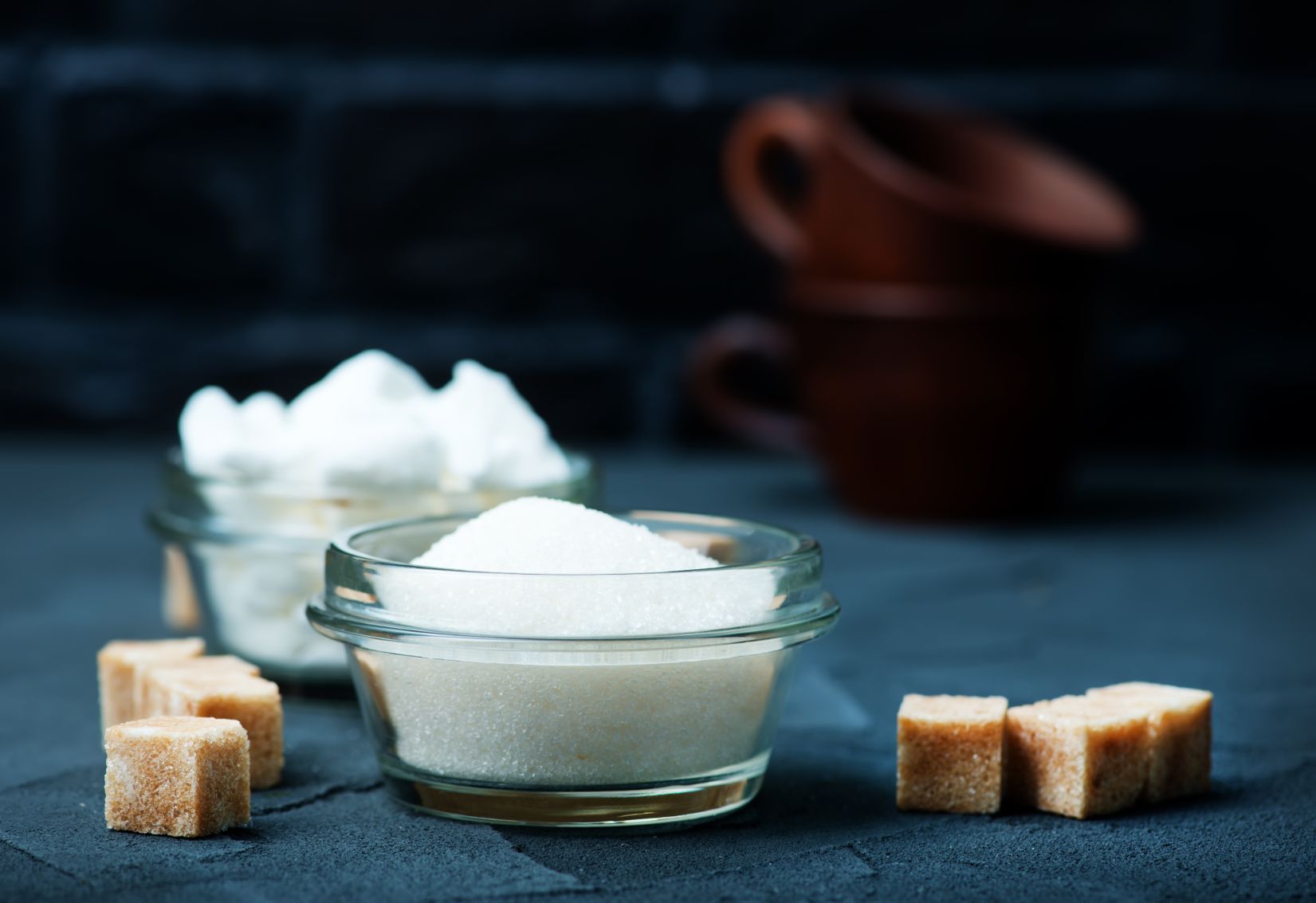 Kids love sugar. Many parents might not have the time to check the content of everything that their child enjoys, but will trust that most products adhere to the guideline daily amount that should be consumed. However, many sugary soft drinks run the risk of exceeding this limit.
A recent survey showed that 88% of the tested major-brand soft drinks contained more than the daily adult recommendation of sugar (25g) in a single can. Worryingly, excess sugar consumption in children is linked to a number of negative health outcomes — including obesity, increased diabetes risk, and immune suppression.
Kombucha contains some sugar that occurs naturally in the tea mix, but many, if not all, commercial brands add more during production to kickstart the fermentation process. While this can offset the acidity of the drink and give a pleasing sweet flavor, it can make the beverage a lot less healthy.
So, when looking for kombucha suitable for a child's diet, it's best to consult nutrient labels and check that your brand of choice contains little to no sugar level after the fermentation. 
Families struggling to wean children off of other soft drinks could benefit from swapping out sodas for unsweetened kombucha, as it could give them the fizzy kick they need without the high sugar content.
What are the health benefits of drinking kombucha?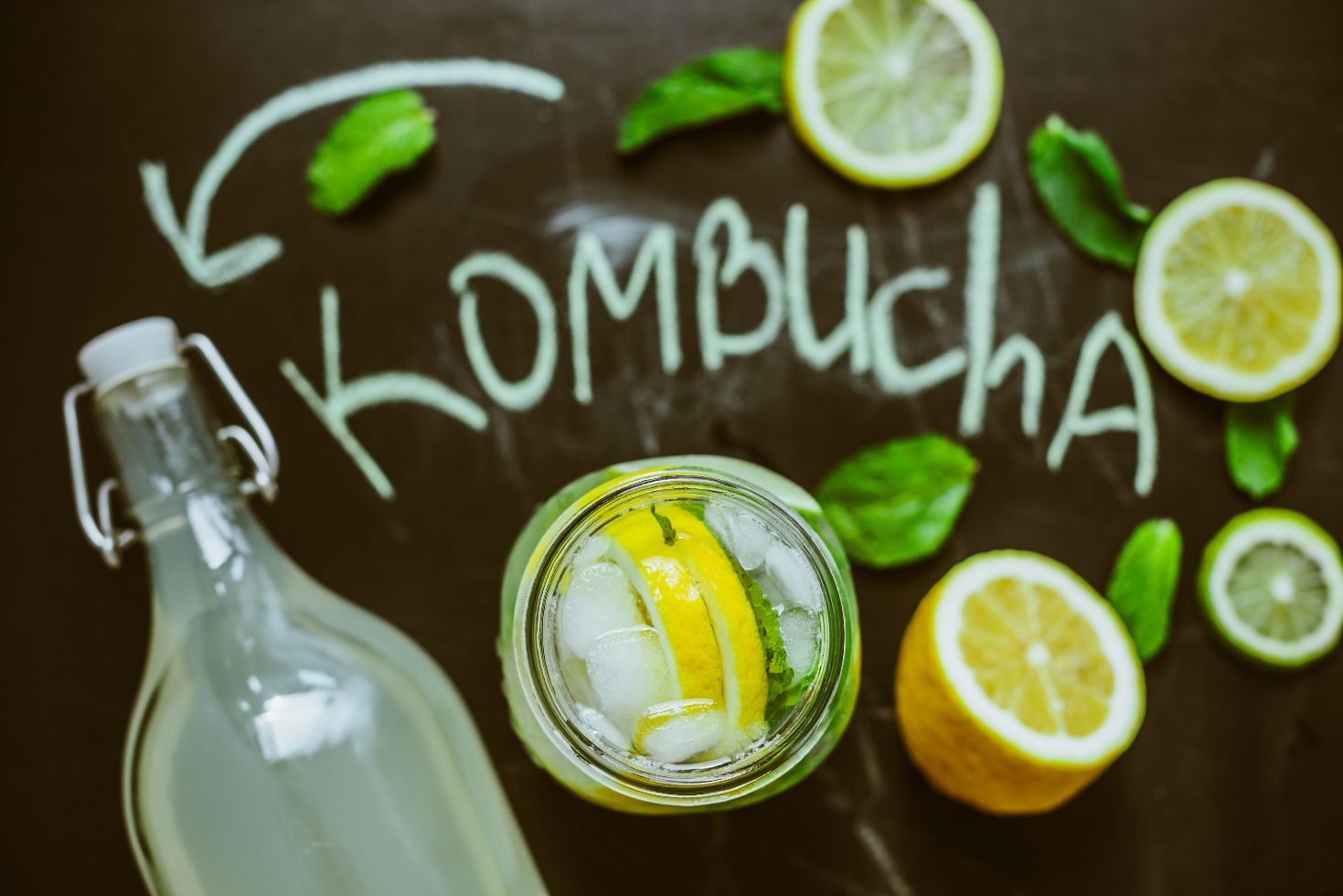 One of the reasons that kombucha is beloved by so many is its range of potential health benefits. The fermentation process behind the bubbly drink has been suggested to add probiotics that could support digestive and brain health, while organic and amino acids produced are also believed to be great for the liver.
However, it's important to note that kombucha is a fermented product — which presents a risk to immunocompromised individuals. Though many of us eat similar products like yogurt or pickles regularly, it's recommended that those with weakened immune responses seek healthcare advice first, as fermented goods contain live bacteria. Diet guidelines stipulate that unpasteurized kombuchas should be avoided if you or your child have these health risks.
Do kids like the flavor of kombucha?
Of course, all of this information is entirely redundant if your child has one sip and hands you back the 'buch. If you've ever enjoyed a bottle, its distinctive tart flavor won't be news to you — and just as it does with adults, the taste may divide opinion among kids and their classmates.
Fruitier, lighter kombuchas are popular with those that are just getting used to the strong flavor of fermented drinks. Meanwhile, the more bold, soured brews might be best saved for the adults of the house — or those with a more adventurous palate. 
Ultimately, children can drink kombucha. You may like the sound of the proposed health benefits, while they like the fun taste — but as with anything, the drink is best consumed in moderation as part of a balanced diet. The kombucha market is predicted to keep growing in the next ten years, making your kids even more likely to start asking for it — though you'd be best to nab them a low-sugar soft kombucha.