Last Updated on March 8, 2022
Can you imagine your life without gadgets? Technology is omnipresent in the modern world. They make our lives more comfortable and convenient.
A modern person cannot imagine themselves without a phone, a laptop, headphones, or other paraphernalia of the twenty-first century.
Driving a car is not an exception. When it comes to this aspect of people's lives, there are also many items that can make it more pleasant.
mycarneedsthis.com has created the list of top 7 car gadgets you will definitely need in 2020.
1. Radar Detector
In order to have true peace of mind and not to be constantly worried about police radars, you will need a radar detector. It gives a driver a warning every time their car approaches a speed capturing thread.
This gadget receives the radio waves emitted by the radars that police usually use. The detector manages to do it on a big distance, so you have enough time to lower the speed before getting closer to the police.
Usually, a radar detector is attached to the windshield and does not require a lot of time and work to be installed.
You might wonder whether it is legal. In the majority of countries- Yes. For instance, in the U.S., almost all states allow using radar detectors. The only state where it is illegal is Virginia. You cannot use this device in Washington, D.C., either.
Therefore, a radar detector is a wonderful tool that might save you a lot of money. But it is always worth your while to check whether the law of your country allows you to use it.
2. Android Auto Head Unit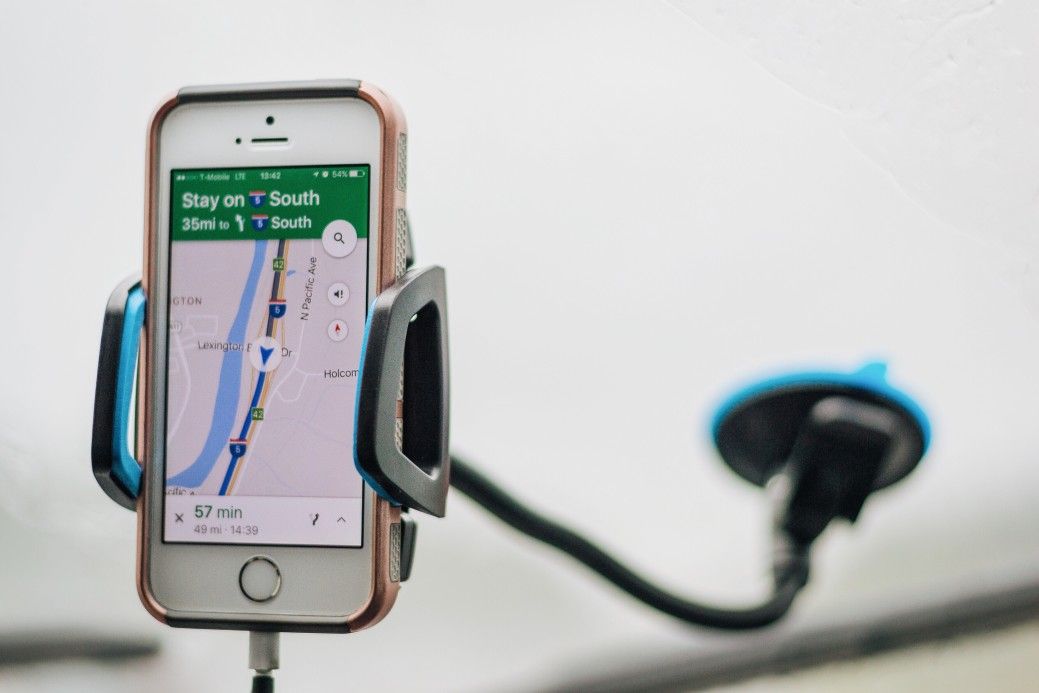 If you want to integrate your Android smartphone into the audio system of your car, this is the gadget you need. You can access many apps without constantly holding the phone in hand. The head unit is activated and controlled only by your voice.
Due to its wireless connection through the Bluetooth device, the driver can enjoy onboard online navigation, hands-free calling, and many other functions. The gadgets deliver very clear, high-quality sound, have a bright and convenient touch screen.
3. Parking Sensor
Many drivers find it difficult to park a car in a proper way. In a big city where the distance between vehicles is very small, it is very easy to hit something while parking.
Many modern cars are already equipped with backup sensors that help a driver park without any problem. But what to do if the model of your vehicle is not the newest, but you still want to avoid the problems while parking?
Backup sensors can be bought separately. They are affordable and easy to use. Usually, you don't need additional help with the installation. You can do this task by yourself.
4. A headrest DVD player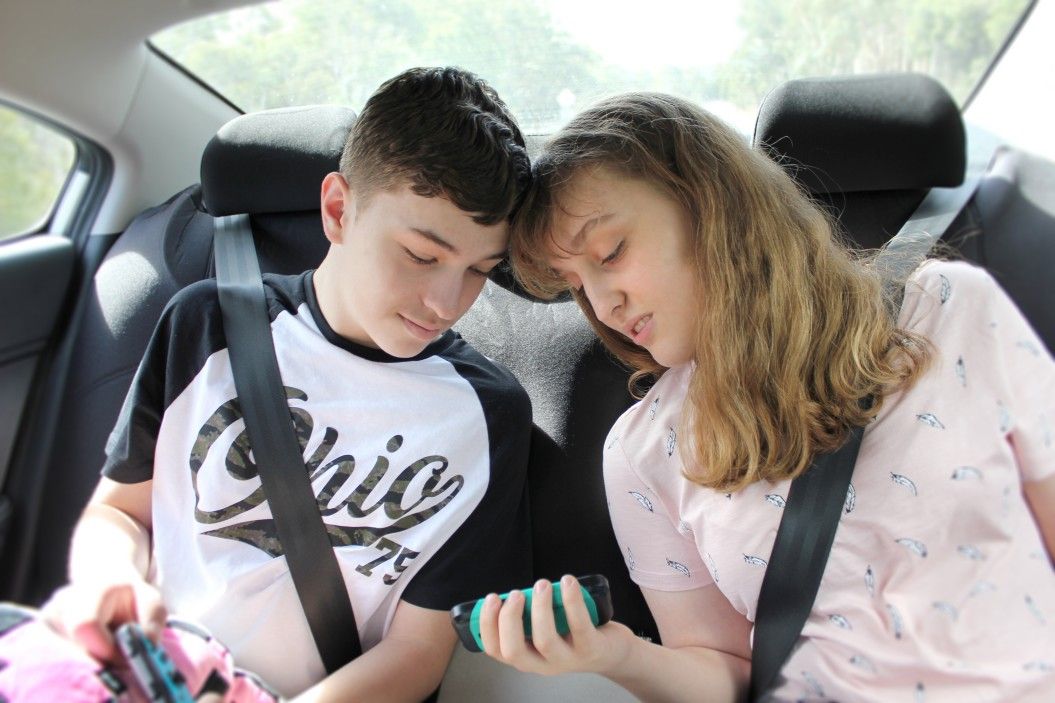 Let's be honest, long trips are super tiring and boring. They get even more difficult when kids are on board. Buying a headrest DVD player will improve the journey for the passengers inside of your vehicle.
It will keep your passengers busy during the trips. Time will pass very quickly while watching interesting movies or videos.
In addition, they are super easy to install, and you do not need any professional help in order to do it. You can also install multiple DVD players in your vehicle instead of only one. For instance, two passengers will be able to watch different movies during the trip.
Many modern DVD players can be connected to wireless headphones. It means two things. First of all, the sound from two screens will not overlap, and the passengers will not fight over who should lower the volume, And second of all, it will not distract you as a driver from the road.
5. A Dashcam
Hearing the stories about different car accidents, we always think that this is something that will never happen to us. However, even the most experienced driver can have a car crash because of someone else's fault.
A video from the dashcam may become the only piece of evidence in this case. It is much easier to prove that the fault is not yours if you manage to record the accident.
Both car drivers and motorcyclists need this device. In the case of the motorcycle owners, a dash cam can be easily attached to the helmet. The gadget is very light and will not distract you from the road.
The range of different types of cameras is huge. You can buy a simple low-quality dash cam if you want to save money. However, bear in mind that the video will not catch all the details, and it will not be very sharp.
6. Navdy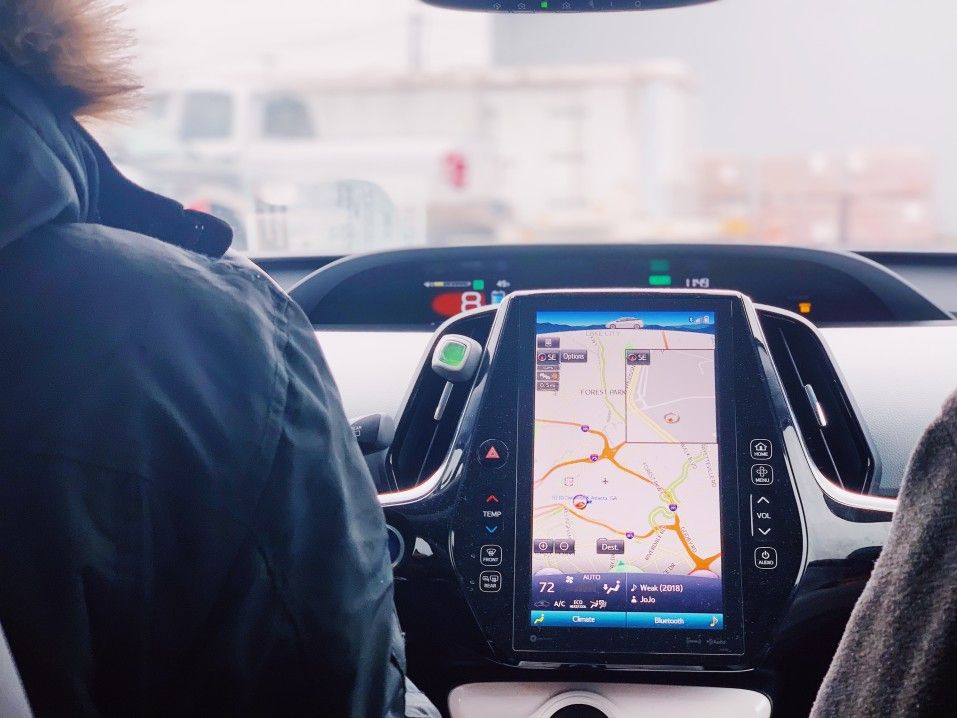 Navdy is a special device that will allow you to check the navigation without getting distracted from the road. In contrast, to the usage of a phone, you can have access to a map offline.
In addition, you can receive and make calls without taking your eyes off the road. The device also can read the text messages you receive, and you will hear the audio version of them. You can answer back to the people who text you.
Navdy is connected to your car. Therefore it gives you the information related to it. For instance, you will always know when there are some technical issues, or the fuel level is too low.
7. Tire Pressure Monitoring System
TPMS is a tool connected to every wheel; it ¨tells¨ your car what is the air pressure in each tire. Every driver knows how vital it is to have the tires properly inflated. It reduces blowouts, saves a lot of fuel, and makes the wheels last for a long time. In addition, an underinflated tire can cause a car accident.
When TPMS notices a reduction in tire pressure, it gives a signal to the driver. Usually, you can see the light red or green light illuminated on a dash as a sign of a flat tire.